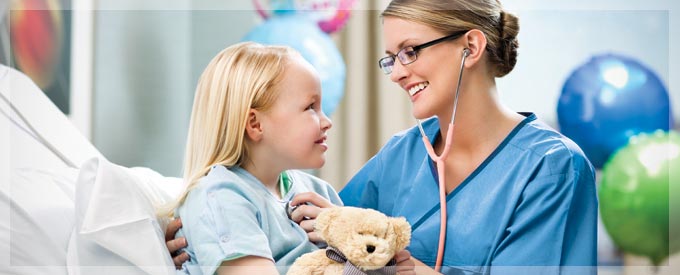 The nursing industry is on the verge of a major nursing shortage. According to the Bureau of Labor Statistics there will be 1.2 million vacancies for registered nurses between 2014 and 2022.
With so many vacancies about to emerge in the nursing industry, it's the perfect time to find a top nursing program and earn your degree.
At Top RN to BSN we understand the importance of finding the right nursing degree program that fits your needs.
The top nursing schools in Orlando were picked by our team based on several factors:
The time needed to complete the program, the cost of each degree program, the reputation of each university, the flexibility of the programs, and the challenging and rewarding environments offered by each school.
The top nursing schools in Orlando will help you ensure that your degree is not only earned in a timely manner, but also helps you achieve your goal of finding a job in the ever expanding nursing industry.
Here are the top nursing schools in Orlando.
Adventist University
Adventist University offers a nursing program that is accredited in accordance with the standards as set forth by the Accreditation Commission for Education in Nursing (ACEN).
Students in the Generic BS Nursing Option of the Bachelor of Science in Nursing Program will be taught by experienced, qualified nursing faculty.
This is a blended program that provides easy access to lecture content anytime along with practically applied knowledge gained in the classroom. In the clinical environment, nursing students have access to rotations in all of the local Florida Hospital campuses.
Programs offered: Associate degree in Nursing, Masters of Science in Nurse Anesthesia, RN to BSN.
At Concorde Career College you can earn your nursing degree in as little as 18 months. Concorde offers real-world career training that immerses you in hands-on experiences that are directly applicable to a nursing work setting. Nursing focuses in this advanced program include:
Care of patients with complex illnesses
Care of the pediatric patient
Growth and development
Nutrition
Pharmacology
Participants in this Orlando, Florida based program receive classroom theory, hands-on, clinical training in a variety of healthcare settings, and the chance to complete their training with a good degree of flexibility.
Concorde University is a leader in nursing programs, offering its program at 10 locations throughout the United States.
Programs Offered: Nursing – AS
>> Click Here For Free Information <<
Medtech Online
Through the Medtech Online nursing program you can earn your associate degree in nursing in as few as 21 months.
The university promises to help future nurses learn in the following core areas of nursing:
Medical and surgical nursing
Obstetrical nursing
Pediatric nursing
Gerontological nursing
This program features a mix of classroom theory, prerequisites, and hands-on clinicals. Students can expect direct hospital and clinic training to better prepare them for their future role as a nurse.
Programs Offered: Practical Nursing Associate Degree, Associate for RN Degree
University of Central Florida
The University of Central Florida offers hands-on training in a traditional classroom setting.
Nursing students will work in a classroom setting, attend lectures, and learn directly from doctors and nurses in a clinical or hospital setting.
Students can pursue various degree programs at this institution.
Programs Offered: Bachelor's degree in nursing, master's degree in nursing and Doctor of Nursing Practice.
Valencia Community College
The Valencia Nursing Program has been in operation since 1970 and currently admits 120 students to the Traditional Nursing Track in the Fall term, 120 students in the Spring Term, and 70 students in the Summer Term.
First-term Nursing students select either West or Osceola Campus from the available offerings at the time of course registration.
Nursing I and II are taught on Osceola Campus; all other Nursing courses are taught only at the West Campus.
This Nursing Program is full-time during the week and does not offer night or weekend classes.
Programs Offered: Advanced Standing Track Nursing Program.
Herzing University
Herzing University offers various nursing degrees from an associates in nursing to a bachelor's in nursing.
All programs are campus and clinic/hospital based while the school's RN to BSN degree also offers an online option for students seeking more flexibility.
Coursework includes a significant amount of clinical training to ensure students receive the background they need to succeed. Other courses cover topics such as management and pharmacology.
Programs Offered: RN to BSN, BSN, ASN, PN.
Orlando Medical Institute
The Orlando Medical Institute offers a fully accredited nursing program that can earn students their Associate of Science Degree in Nursing, which enables graduates to apply for the National Council Licensure Examination (NCLEX-RN).
Students study in a newly expanded 12,000 sq. ft space that provides for classroom learning, simulation centers, and a streamlined technology hub for students' enhanced learning.
Programs Offered: ASN
City College
City College offers an associate degree in nursing at its Miami and Altamonte Springs (Orlando) campuses.
The City College nursing program has been designed to prepare students for the successful completion of the NCLEX-RN exam following graduation.
You'll learn how to effectively administer medications, ensuring proper dosages and avoiding interactions; and how to start, maintain and discontinue intravenous (IV) lines for fluid, medication, blood and blood products.
You'll also gain expertise in administering therapies and treatments; observing patients and recording those observations, and consulting with physicians and other healthcare clinicians.
Students are offered hands-on experience at some of South Florida's more progressive medical centers and acute care hospitals.
Keiser University
Keiser University offers various nursing degree programs that provide hands-on experiences in clinical and hospital settings.
The programs curriculum addresses critical thinking, assessment and therapeutic communication skills, health promotion and maintenance, and competent nursing care.
Students in the associates of nursing program also learn how to administer medication and treatment to patients.
You will participate in clinical experiences, which provide the hands-on training.
Programs offered: ASN, RN to BSN, MSN.
Miller College of Nursing
The Miller College of Nursing offers a BSN degree with a focus on helping students become registered nurses and earn their bachelor's degree.
The college focuses on a BSN in nursing because it believes there will be growing requests for this type of degree in the future.
Students work towards their degree in classroom, simulated, and clinical/hospital settings.
Programs Offered: BSN