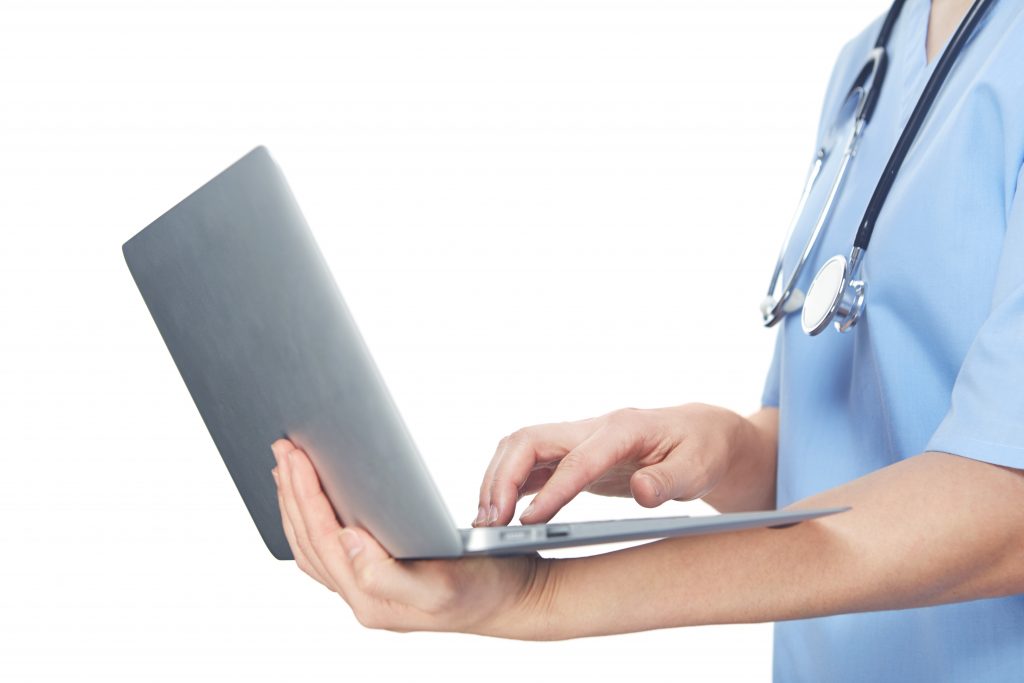 Clinical Nurse Specialist
A clinical nurse specialist is a nursing occupation focused on improving patient outcomes and overall quality of care. What is a clinical nurse specialist? This nurse is an expert clinician, with specialized Nursing education and a comprehensive health care background. The certified clinical nurse specialist is a role that is licensed, standardized, and fully regulated as one of the nursing occupations that are in high demand. The CNS is a role improves patient outcomes and advocates for high-quality care initiatives.
---
What Does a Clinical Nurse Do?
What does a clinical nurse do? The easy answer would be to say that the CNS can do "anything," since their scope of responsibilities can be so varied. The specifics of the occupation, though, involve care specializations in geriatrics, pediatrics, and women's health across various healthcare settings, including emergency care and other medical offices. The level of specialization by a clinical nurse specialist can involve disease or medical subspecialties like oncology or diabetes. The scope of the occupation can focus on a type of problem wound assessment, pain management, or stress mitigation.
It's important to understand the answer to the question: "What does a clinical nurse specialist do?" With such a range of possibilities, clinical nurse specialists provide the level of diagnostic and treatment care that's important for the health and ongoing management needs of patients. Optimally, these nurses are in positions to advocate for patients, with a best-practices approach based on research.
---
Education Requirements
For those wondering how to become a certified clinical nurse specialist, it's important to remember that the nurse specialist is just an extension of standard Nursing. Education involves a Master of Science in Nursing (MSN) degree from an accredited higher-education institution, as well as a specialization focus. It's important to understand the basics of how to become a clinical nurse.
---
What is Required for a Clinical Nurse Specialist Education?
Additional credentials and certifications are required for a certified clinical nurse specialist education, depending on the type of specialization and area of focus. The American Nurses Credentialing Center (ANCC) offers certifications to support specialties in gerontology, pediatrics, mental health, and adult health. Those certifications require the Master of Science in Nursing (MSN) degree, current Registered Nurse licensure, and graduate coursework in pharmacology, health, physical assessment, and pathophysiology. The certification requires a minimum of 500 clinic hours in the CNS role, under supervision. Depending on the area of specialization (specifically pediatric, gerontology, and mental health), the certified nurse must take an exam to verify competencies.
---
How Does the Education and Certification Vary by State?
The certified clinical nurse specialist education requirements for education can vary somewhat based on state laws and also regulations. Furthermore, the best education programs offer coursework that prepares candidates for the rapidly changing role of the CNS. In addition, the CNS must understand and account for patient care outcomes across integrated care service solutions. The many roles of clinical nurse specialists involve leadership, advocacy, and strategic planning, with a focus on research and evidentiary-based health care, with high-quality standards.
---
Clinical Nurse Salary
How much do CNS make? The clinical specialist nurse salary median pay is $71,730 (~$34/hour), with a job outlook that's growing faster than expected at 12%. Since the role of clinical nurse specialist is a type of Advanced Practice Registered Nurse (APRN), the specialization enhances the job outlook, particularly in areas of geriatrics. Statistically, the baby-boom population is living longer and needing greater levels of healthcare support.
The certified clinical specialist nurse salary reflects a demanding work schedule since some specializations involve 24-hour care. That can lead to working nights, weekends, and holidays. The CNS career offers the framework for advancing in a nursing specialization while becoming leaders and mentors in healthcare. The clinical nurse has demanding roles that influence health policy and procedure. That's why the salary is important.
Most important of all, the CNS is a primary advocate for patients in challenging and critical-care environments. They assist when patients need their compassionate care, dedicated expertise, a wealth of research-based knowledge. Moreover, the certified clinical nurse salary reflects this commitment.
---
Your Career as a Nurse Specialist
While every healthcare role is important, the clinical nurse specialist's role stands apart. The leadership role requires a high level of responsibility and expertise in standards of care, policy, and patient advocacy. That's why most nurses who pursue this area of Advanced Nursing say that they want to make a difference. With the CNS career trajectory, nurses have the background, skills, and also expertise for this area of specialization. It's one of the career focuses that allow a candidate to see, experience, and learn from real-world patient care scenarios.
---
Related: