If you are thinking about furthering your nursing career through education, then RN to BSN programs in New Jersey (NJ) may prove helpful in rounding out your resume. The pursuit of an associate degree in nursing is an attractive option for many aspiring nurses because it provides a two or three year course of study that leads to the opportunity to take the NCLEX. While a bachelor's degree isn't required for taking this exam, the reality is that promotion and specialization may hinge on advanced studies. Examining RN to BSN programs in NJ will help you in determining the best educational direction for advancing your career.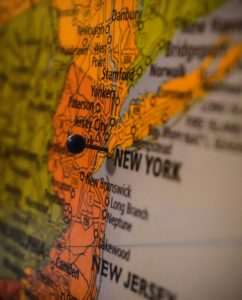 BSN programs in New Jersey may take a variety of forms. A traditional setting at universities or community colleges will allow RNs to round out their college coursework with necessary classes and practicum experiences. New Jersey RN to BSN online opportunities are beneficial to those nurses that have unusual schedules. In many cases, nurses' schedules involve long hours that make it difficult to take classes on a traditional schedule. RN to BSN online programs allow a nurse to complete coursework according to individual schedule. Online courses are also more cost effective because travel is limited. The flexibility in online BSN programs in New Jersey makes it possible for many more nurses to advance both educationally and professionally.
It's helpful in checking out RN to BSN programs in New Jersey to explore funding possibilities. If you are in a critical need area, it's possible that you will be able to find government or employer funding for your classes. You can also examine scholarship and grant programs as you prepare to begin your RN to BSN online.
Rankings: