In Texas, working RNs have never known a better time to complete their Bachelor of Science in Nursing degree. For the amount of work nurses do everyday, the BSN credential allows those with a similar number of bedside responsibilities, more earning potential. Nurses who hold a BSN degree also are eligible for more job advancement opportunities than their ADN or diploma-holding counterparts – not to mention that Texas has some of the highest-paying cities for nurses in the US.
With the increase in theoretical models of nursing that BSN nurses earn in the two years of schooling following the initial RN licensure, the basis of nursing expertise grows also. As a professional who is in a field that is constantly improving itself, be on the cutting edge of these improvements, and improve your job security with an advanced degree.
Texas Nursing, By the Numbers
Part of this constant improvement within the healthcare field includes the nursing job growth that several states are experiencing with rates of 15% or more. The Bureau of Labor and Statistics estimates that the national number of available nursing positions will increase by nearly 500,000 in the United States by the year 2026. For high population states like Texas, the number is twice this! This means that in the next decade, nearly half a million new nursing positions will be available to well-trained, committed professionals. Of the nearly 208 thousand nurses currently working in Texas, each earn an average of over $70,000 per year, the higher end of this average going to bachelor's and higher degree-holders. If everything truly is bigger in Texas, shouldn't your salary be also?
>>Check out our guide on the earning advantage of BSN (vs. ADN) degree holders<<
Soon, nurses from Texas and every other state in the union may not only want to earn higher credentials, and higher wages, but the National Council of the State Boards of Nursing (NCSBN) is considering making it a requirement, as the minimum licensing credential for nursing professionals. Another thing to consider as you weigh the pros and cons of going back to school, by 2020 the American Nurses Credentialing Center (ANCC) Magnet Recognition program will require that hospitals be staffed by 80% BSN holders.
RN To BSN In Texas: The Online Option

Online nursing programs are a great option for nurses who cannot or do not want to take themselves out of their professional element to go back to school. For those who have family commitments, or who live and work in rural parts of Texas and border states, away from quality nursing education programs, online options are great! The flexibility and affordability that non-residential options provide can make the difference between going back to school or not. The amount of success, confidence, and money to be earned by achieving a BSN are sure to outweigh the small costs of time and money. It doesn't hurt that Texas has some of the most affordable online RN to BSN programs in the nation, either.
The following TopRNtoBSN programs are the 15 Best Online programs for RN to BSN students in The Lonestar State. Our editors have compiled this list with only educational programs that are accredited by the CCNE. Each are affordable, convenient, and everything a working Texas nurse needs to finally finish up a bachelor's degree in nursing, all while improving upon the skills you already use everyday. Having finished most if not all of your clinical requirements during your diploma or ASN program, all of the profiled coursework is online. The University of the Incarnate Word is the only school on the list that requires on-campus coursework, with a 2 credit hour required clinical. The top 15 are ranked evenly by 3 qualifications:
Reputation (the institution's CollegeConsensus.com Consensus Score)
Cost (per online credit)
Success Outcomes (from the Department of Education's College Scorecard)
Do your fellow Texans proud by completing your BSN degree at one of the following online RN to BSN completion programs. There is no question of your commitment, nor your ability. The only question is which one of these incredible programs have exactly what you are looking for?
Recommended Accredited Online RN to BSN Programs
Sponsored Schools
1. University of Texas at Arlington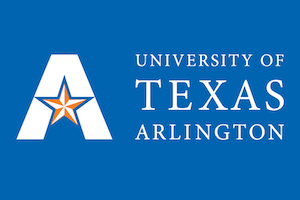 The University of Texas at Arlington is a public research  institution, often called UTA or UT Arlington. It is located in Arlington, Texas, which is just between Fort Worth and Dallas. The campus is in an urban center, even though it is comfortably spread across 420 acres of land. By enrollment, it is the largest university in North Dallas, and fourth largest in the state, serving close to 43,000 students. They first opened their doors in 1895, by the name Arlington College. Their current course offerings include over 180 degree programs including bachelor's, master's and doctorate, and they have a designation of the highest level of research through the Carnegie Foundation Classification.
The University of Texas at Arlington offers an RN to Bachelors of Science in Nursing Program, through their College of Nursing and Health Innovation. The program is available in a fully online, accelerated format, with coursework that can be completed in as few as 9 months. The duration of the program is dependent on how many general education requirements incoming students need to complete. Each nursing course is five weeks in length, except for the last capstone class experience, which takes 7 weeks. Each student must complete 6 hours of electives that qualify as upper-division. There are 8 start dates throughout the calendar year, making it easy to matriculate at the student's convenience.
Accreditation: CCNE
Cost: $$$$$
2. University of Texas Health Science Center at Houston
The University of Texas Health Science Center at Houston, which is also referred to as UTHEALTH, was founded in 1917 by the UT System Board of Regents. Not only does this institution have a comprehensive medical center, but it is considered one of the largest medical centers in the world. They have the largest and most developed academic health center in the entire UT System. Within their larger umbrella, they have a renowned Public Health School, and School of Biomedical Informatics, as well as a School of Dentistry. One of the interesting facts about this institution is their main building's LEED Gold rating for sustainability.
The University of Texas Health Science Center offers a fully online "flex program" through their Cizik School of Nursing. Students have the opportunity to complete the bachelor's of science in nursing program with full time or part time status, and complete their coursework in as few as two semesters or as many as five. Prospective students are permitted to apply for the program without completing all of the prerequisites. The RN to BSN flex program is known for its affordability and providing the necessary skills for students to graduate and obtain competitive employment in the nursing field, or continue on with advanced education. UTHEALTH has partnerships with the Lone Star Community College and the Houston Community College, making it easy for students to transfer between these institutions.
Accreditation: CCNE
Cost:$$$$$
3. University of Texas at Permian Basin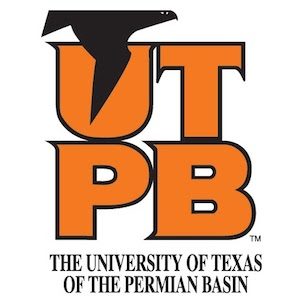 The University of Texas at Permian Basin is located in Odessa, Texas and is the only university that is named after a geological formation. It sits in the center of one of the largest oil fields in the country, and is also known for being in an area that is surrounded by technological advancement and upward mobility. Their student body includes over 7,000 students and includes a faculty of just over 250. They first opened their doors in 1969, as an experiment in upper-level education, and initially only offered coursework for juniors and seniors, as well as masters degree students.
The University of Texas at Permian Basin offers a best value, fully online RN to Bachelor's of Science in Nursing Program. The online option gives students the flexibility to continue working in the field, while being accountable to their other life commitments. The program emphasizes leadership and managerial training in the fields of healthcare, as well the resources to work among diverse populations in a variety of healthcare settings. Prospective students must currently have an active RN license for the state of Texas, or another state that recognizes the NCLEX-RN council of nursing. To enter the program, students are first required to obtain entrance to the University of Texas at Permian Basin.
Accreditation: CCNE
Cost: $$$$$
4. University of Texas at El Paso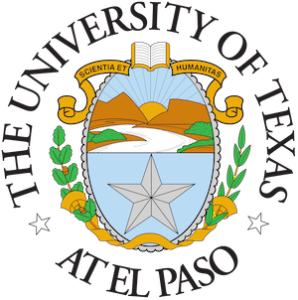 The University of Texas at El Paso, also known as UTEP, is a public research university in El Paso, Texas. They were established in 1914 as the State School of Mines and Metallurgy, and underwent many changes after connecting to the University of Texas System in 1949. Its campus sits on 366 acres overlooking the Rio Grande River, and a view of the other side of the border in Juarez, Mexico. They are the second largest postsecondary institution in the country, and  the majority of their student population are Mexican American; in this case it's nearly 80 percent. They also are the second largest institution within the Texas state system.
The University of Texas at EL Paso offers a great value, fully online Bachelor's of Science in Nursing Program that was designed for nursing who are currently working in the field and want to further their career options. The online format was designed for flexibility and convenience and can be accessed 24 hours a day 7 days a week, and allows for students to achieve their degree while still working in the field. The curriculum for the program is designed with evidence-based practice at the forefront of its development. Some prospective students will be provisionally accepted with a list of prerequisites that must be accomplished prior to matriculation.
Accreditation: CCNE
Cost: $$$$$
5. McMurry University

McMurry University was founded in 1923, and is a private  liberal arts institution in Abilene, Texas. Since its inception they have held an affiliation with the United Methodist Church. The campus is of urban design and is located on 40 acres of land. Their student body consists of just over 1,000 students and a student to faculty ratio of 13:1. McMurry has over forty-five degree offerings with a cross-disciplinary range that covers quite a bit of subjects. Just at 95 percent of the student body come from the state of Texas, and the majority of students receive some degree of financial assistance.
McMurry University offers a fully online RN to Bachelors of Science in Nursing Program that is known for its affordability. Scholarships are available to incoming students upon application. The program is designed with flexibility in mind, enabling students to continue working full time while completing their studies. Students can complete the program on an accelerated track, in as little as two or three semesters. McMurry offers admissions opportunities every semester, making it possible for students to matriculate soon after acceptance. Another feature of the program is their generous acceptance of transfer credits. Students will be not only trained to be excellent healthcare providers, but will also gain the skills to work with a diverse body of patients.
Accreditation: CCNE
Cost: $$$$$
6. Midwestern State University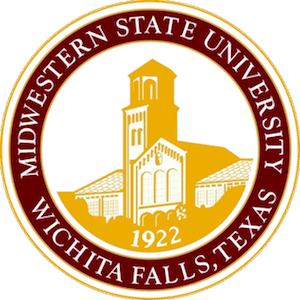 The Midwestern State University is a public liberal arts college, located in Wichita Falls, Texas. They were founded in 1922 initially as a two year school called Wichita Falls Junior College. In 1961 they became part of the Texas State University system and had added a graduate school just a few years prior. Today they are one of four independent public postsecondary institutions in the state of Texas, and the state's only public liberal arts school. The University's campus is on over 255 acres of land and they serve close to 6,000 students per year. Midwestern is the home of seven distinct colleges within the larger university.
The Midwestern State University's Wilson School of Nursing offers an entirely online RN to Bachelors of Science in Nursing Program that is a great value and can be completed with full or part time status. Full time students work at an accelerated pace, and can complete the program in as little as two semesters. Part time students can complete the program in four semesters or more, depending on their pace. The online format allows for the flexibility necessary for students to continue working, and fulfilling other life commitments. New students begin the program in the fall semester each year. Prospective students must first gain admission to The Midwestern State University, prior to being accepted into the nursing program.
Accreditation: CCNE
Cost: $$$$$
7. Concordia University Texas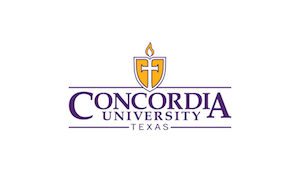 Concordia University Texas is a private postsecondary institution that emphasizes liberal arts and sciences, and is located in Northwest Austin, Texas. They are directly affiliated with the Lutheran Church-Missouri Synod (LCMS). In fact, they are one of the 10-member association of the LCMS Colleges and Universities, whose central mission is to develop strong Christian leadership. Concordia was founded in 1929 by members of the Texas Wendish immigrant community, and they joined the Concordia System in 1993. Their total enrollment is just over 2 and a half thousand students each year. The new, state of the art campus sits on 384 acres of land, and opened in 2008.
Concordia University Texas offers a fully online model of the traditional program for the RN to Bachelor's of Science in Nursing Program. This program is designed for those who are already registered nurses, as well as those who are not, though those who are not will not be eligible for the online program. The online course of study grants current RNs the flexibility to complete the program on a non-traditional basis, and work at their own pace. The online courses allows students to continue working in the field while achieving their academic goals. The program is fully accredited by the Commission on Collegiate Nursing Commission.
Accreditation: CCNE
Cost: $$$$$
8. University of Texas Medical Branch at Galveston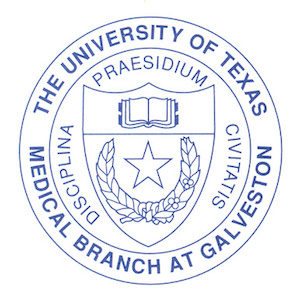 The University of Texas Medical Branch at Galveston (UTMB) is located in Galveston, Texas, just 50 miles from downtown Houston. UTMB is a comprehensive academic health center with close to 11,000 employees, and a medical school that is the oldest in the state. They are the home of the Galveston National Laboratory, which includes a Level I Trauma Center, one of three that serves the southeast Texas region. Their primary mission is to provide cutting edge health sciences and medical research and education. The university encompasses four distinct schools, and medical institutes for advanced study, and a medical library, as well as four onsite hospitals.
The University of Texas Medical Branch at Galveston offers an RN to bachelor's of Science in Nursing Program, which was created for students who are already working in the nursing field, and have achieved their associate's degree prior to application. This program gives students a foundation that will make them competitive candidates for employment in the nursing field, while providing a leadership framework for their professional development. Each student is granted a great deal of personal attention with clinical experience that is tailored to each student. The faculty is known for their commitment to one-on-one attention, and extensive guidance to support students on their individual paths.
Accreditation: CCNE
Cost: $$$$$
9. West Texas A&M University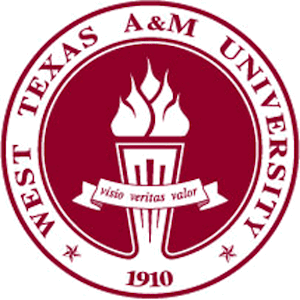 West Texas A&M University, also known as WTAMU or WT, and was founded in 1910 as West Texas State. They are a public university located in Canyon, Texas, which is 13 miles to the south of Amarillo, Texas. The university is considered part of the fabric of the Amarillo Metropolitan area. Originally, WT was established at a Normal School, and called West Texas State Normal College. Though they were once on the front lines of training the teachers of Texas, they now are known as a student center academic environment that fosters technology rich education and academic rigor in a variety of disciplines.
West Texas A&M University offers a well known RN to Bachelor's of Science in Nursing program that can be completed entirely online. This fully accredited program continues to be recognized nationally, including a 2018 ranking by the US News and World Report as one of the best online programs. Students are trained to be leaders and play managerial roles in the field of nursing, as well as diverse fields like risk management and quality assurance. Graduates of the program will be well prepared to continue their education at the Master's level if desired. The flexibility of the program allows for students to continue working in the field while achieving their degree.
Accreditation: CCNE
Cost: $$$$$
10. East Texas Baptist University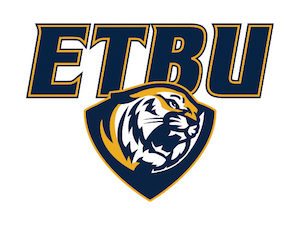 East Texas Baptist University, also known as ETBU, is a private Christian university. The campus is located on the site of the former historical Van Zandt plantation in Marshall, Texas. It was established in 1916 as the College of Marshall, and underwent many changes, including its move from a junior college to a four year institution, all of which are associated with the Baptist General Convention of Texas. They have consistently been known for small class sizes, with class sizes of 22 students on average, and specifically a student to faculty ratio of 14:1. They are accredited by the Southern Association of Colleges and Universities.
The East Texas Baptist University offers a comprehensive online RN to Bachelor's of Science in Nursing Program, which was designed for students who have already achieved their associate's degrees in nursing and are registered nurses in the state of Texas. The online curriculum was created with flexibility and acceleration in mind, allowing students to complete the program in as little as 12 months and as many as 24, depending on if they are studying with full or part time status. Some of the program perks are that the church will often match funding up to $2,000, plus students are eligible for the life-long learning grant that is equal to ⅓ of the tuition.
Accreditation: CCNE
Cost: $$$$$
11. Texas Woman's University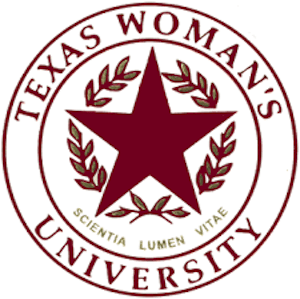 Texas Woman's University has its roots in two institutions: the College of Industrial Arts and Texas State College for Women. It is located in Denton, Texas and is commonly known as TWU. Contrary to its name, TWU is a co-educational university, and while male students are accepted into all programs, it remains the largest state-supported university for women in the United States. TWU has two health science center branches in Dallas and Houston and they have the largest nursing doctoral program in the United States. A piece of TWU trivia is that it is one of only four public universities in Texas not affiliated with any of Texas' public university systems. They serve over 10,000 students annually.
The nursing school at Texas Woman's RN-BSN program is designed for registered nurses with an associate's degree or diploma, who are eager to earn their bachelor's degree and advance their nursing career. A unique feature of the program is that it offers courses that require clinical components to be completed through class projects and capstone projects with a preceptor, so that the program remains 100 percent online. As a registered nurse, the experiences students have already earned within healthcare settings have provided an exceptional professional foundation. The RN to BSN program provides the next step toward applied best practices and nursing theory that is evidence-based and leadership focused.
Accreditation: CCNE
Cost: $$$$$
12. University of Texas at Tyler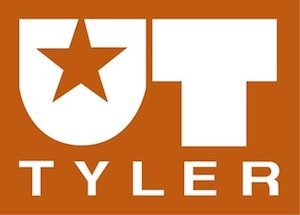 The University of Texas at Tyler was founded in 1971 as Tyler State College, and provided a crucial higher educational link to community members who lived between the larger cities of Houston, Dallas, and Austin. This East Texas town is a little more than an hour from Dallas and also from the border of Louisiana. The campus sits on 204 acres of beautiful land. Until 1998, the college was considered a senior college member of the U.T. system, and all U.T. Tyler students were transfer students from other institutions of higher learning—junior colleges or other universities. At that point, however, U.T. Tyler was approved to begin providing classes that were classified as lower division also, meaning they would become a 4 year university.
The RN to BSN completion program allows students to earn a Bachelor of Science in Nursing degree entirely online. Students can plan their study schedule around nursing work or home life commitments. With a BSN degree, nurses increase career mobility and earning potential, and even assist with employers earning "magnet" status, an industry indicator of high quality. In as few as 12 months of intensive study, students can complete this completion program, but are able to take the time they need up to three years if applicable. The instruction for the online program is provided by U.T. Tyler master's and doctorally-prepared nursing faculty, administering the same high-level education as traditional program BSN nursing students.
Accreditation: CCNE
Cost: $$$$$
13. University of the Incarnate Word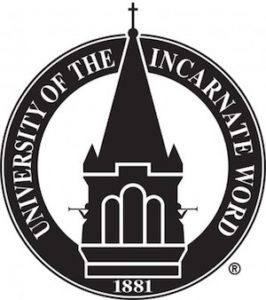 The University of the Incarnate Word is a private Catholic university located in San Antonio and Alamo Heights, Texas. It was founded by the Sisters of Charity of the Incarnate Word, who were recruited to San Antonio as nurses following a deadly cholera epidemic in 1869. The school was originally a women's college called the Incarnate Word School in 1881. UIW provides academic degrees in more than 40 of undergraduate programs, each of them seen as critical in the academic and professional world. The University of the Incarnate Word is a Catholic institution and welcomes all people, in the belief that their respectful interaction within diverse communities, advances the discovery of self-realization, the common good and fundamental truth for all.
The RN-BSN Alternate Pathway at UIW is designed for students who are entering the nursing program and have completed the NCLEX-RN and is working as a registered nurse. The RN-BSN Pathway program is located within School of Applied Sciences, and functions under its direction. Courses in the program are taught completely online in accelerated 8-week terms. Not only is the tuition rate the same as the classroom rate without added online, etextbook, or technology fees , but students will also receive the same quality education as students in the on-campus program. Students generally take 6 credit hours each term and the nursing courses may be completed in one calendar year, although some students may elect to move more slowly, and take extra time to complete the it. Two clinical practices are required to complete the program, and therefore it is not possible to complete completely online. Students may transfer up to 90 credits of equivalent courses from regionally accredited institutions.
**Note, this program requires 2 in-person clinical courses to complete**
Accreditation: CCNE
Cost: $$$$$
14. Sam Houston State University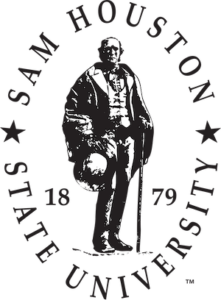 Located 70 miles north of downtown Houston, Sam Houston State is a public research university that was founded in 1879. As the third oldest public institution of higher learning in the State of Texas, SHSU was the oldest purpose-built institution for the instruction of teachers west of the Mississippi River. The school was originally founded as Sam Houston Normal Institute, named for Sam Houston, the 7th governor of the state of Texas. SHSU is a member of the Texas State University System and serves more than 20,000 students each year. With the kinds of statistics that can boast over 50 percent of students are first generation, and highest in Texas for graduates who continue on to seek advanced degrees or find gainful employment, SHSU is changing the landscape of the work force, one graduate at a time.
The RN to BSN online track at SHSU is a completion program for nurses who have previously earned a two-year nursing degree and are licensed in Texas or an adjacent state as a practicing nurse. Allowing for the fact that applicants are encouraged to continue to work up to full time as a nurse, the program is offered fully online, and can be completed in as few as 12 months. Attendance on campus is highly recommended for course orientation. Two other optional campus days are scheduled each semester, but it is possible to complete the program entirely online. Acceptance into the program also relies on compliance with clinical readiness requirements, including immunizations, CPR, liability and health insurance, physical exam, background check, and drug screen.
Accreditation: CCNE
Cost: $$$$$
15. Texas A & M University- Texarkana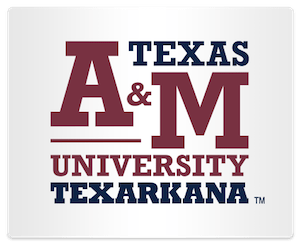 Texas A&M at Texarkana is a comprehensive regional university that offers vocational and professional training, undergraduate, graduate and doctoral degrees in technology, arts and sciences, business, education, math and engineering. Set in a beautiful forested area, the campus is adjacent to several lakes and other natural beauty, in the corner of northeast Texas. Texarkana features excellent faculty, providing a first-rate education in a student-oriented environment. Students who have residency status in Oklahoma and Arkansas can apply to Texarkana as in-state students and pay in-state tuition rates. Nearly 30 percent of the student body at Texarkana each year is from Arkansas. Louisiana residents who are from a parish that borders Texas may also attend at in-state tuition rates.
The Bachelor of Science in Nursing RN to BSN Track at Texarkana is an opportunity for two-year nursing graduates, who also are practicing nurses, a flexible option for completing their bachelor's degree in nursing. The added education can make a big difference for professionals in a healthcare setting, both to advance their degree and boost their salary. It also helps in preparing them for advanced study, like getting a master's in nursing. The program is offered fully online, with clinical practice hours arranged to be completed in students' own communities. In this way, graduates are more effectively trained to handle situations and cultural experiences they are likely to encounter in the field.
Accreditation: CCNE
Cost: $$$$$