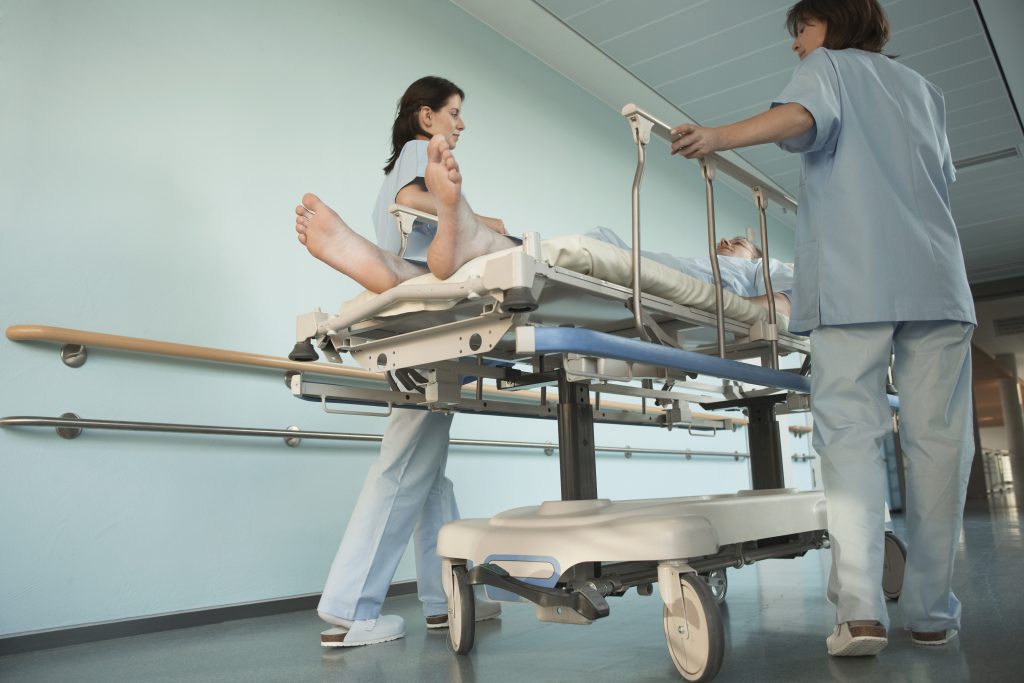 A Trauma Nurse vs ER Nurse job description includes small differences although they both focus on immediate critical care for patients.
What is a Trauma Nurse?
A trauma nurse is a registered nurse (RN) who specializes in the care of trauma patients in emergency settings. Trauma nurses assess, monitor, and treat patients who have experienced physical trauma, such as major burns, head injuries, and fractures.
They also provide emotional support to patients and their families. Trauma nurses must have advanced knowledge of anatomy, physiology, and pharmacology, as well as the skills to interpret X-rays, CT scans, and other imaging studies.
---
What is the Trauma Nurse Job Description?
A Trauma Nurse's job description includes taking care of patients who have experienced traumatic injuries or illness, like a car wreck. Trauma nursing is crucial in caring for patients who have serious, life-threatening injuries or illnesses stemming from assault, gunshot wounds, car accidents, head injuries, physical abuse, self inflicted injuries, and other variations of trauma.
The difference between a trauma nurse vs ER nurse job is that trauma nursing is more specialized and they can perform emergency procedures and administer emergency medication.
What is an ER Nurse Job Description?
---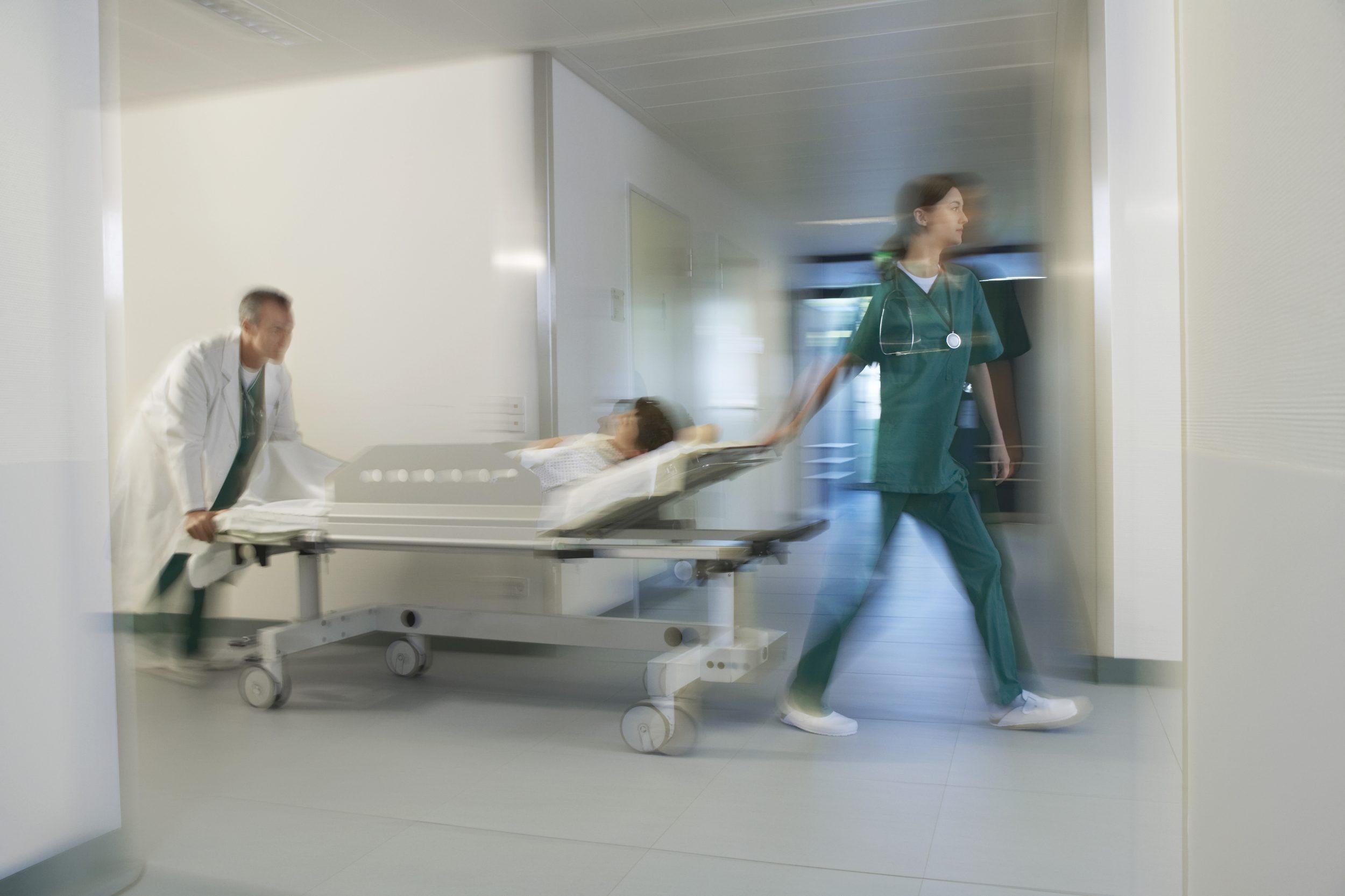 ---
Where Do Trauma Nurses Work?
Trauma nurses work in a variety of healthcare settings, including emergency departments, ICUs, trauma centers, and specialty units. The trauma nurse work environment may also work in urgent care centers, ambulatory care settings, and military clinics.
However, ER nurses typically work in hospitals or other health care facilities such as urgent care clinics or stand-alone emergency departments. Some larger facilities may have an emergency department open 24 hours a day, 7 days a week. In smaller hospitals, ER nurses may branch out and treat trauma patients. But a trauma nurse will only rotate through trauma rooms in a facility.
---
What are the Duties of a Trauma Nurse?
What do trauma nurses do on a daily basis? Job duties vary day to day based on the types of patients these registered nurses see. The trauma nurse job description quickly changes at a moment's notice. What is it like to be a trauma nurse? Below are some common job duties of the trauma nurse who responds to emergency calls.
Triage patients, assess and treat acutely injured or ill patients
Administer first aid and performing CPR and life-saving interventions to stabilize patients
Perform wound care and maintain a safe and sterile environment
Administer blood or IV fluids, monitor vital signs, and administer medications on a regular basis
Educate patients and families about the dangers of traumatic injuries
Help to formulate plans of care and address patient concerns
Conduct follow-up visits to evaluate patient progress and help with recovery
Collaborate with the medical team to provide comprehensive patient care
Document patient medical record information in a timely and accurate manner
Work with law enforcement on trauma cases and report cases of abuse to the authorities
---
What is a Trauma Nurse Practitioner?
A Trauma Nurse Practitioner (TNP) is a specialty advanced practice nurse with the knowledge and skills to provide specialized care for patients who have been injured, often from traumatic events. TNPs work in partnership with other health care professionals to assess, diagnose, treat, and care for patients across the medical spectrum. They provide excellent care for both short-term and long-term recovery and health management. TNPs are experts in trauma care and focus on the physical, psychological, social, and spiritual needs of patients.
A trauma nurse practitioner can diagnose patients, perform extensive exams, order treatments and medications and monitor progress and healing. They provide continuity of care while providing education and support to the family during this time, collaborating with teams of doctors, surgeons, case managers, social workers, and other personnel to ensure the patient has what they need at all times. This includes performing daily trauma rounds, operating as the liaison between healthcare workers, completing discharge evaluations, and follow-up with patients.
---
What Skills and Qualities Does a Trauma Nurse Need?
The most important skill these nurses need is to be able to remain calm under pressure and in high-stress situations. Can you work in a chaotic environment? Before deciding to become a trauma nurse, careful consideration must be given to the situations occurring on a daily basis. Certified trauma nurses must be calm and able to think on their feet very quickly and multitask.
Other trauma nurse skills include effective communication skills. These are crucial to communicating with the trauma team, other healthcare professionals, trauma victims, and trauma surgeons. They must be able to work well with trauma teams to provide high levels of patient care at all times. Trauma centers handle patients in dire situations. Being able to quickly pivot and switch gears is essential. Trauma nurses will often encounter distressed family members. They must be rational and able to show compassion while working.
---
How Do You Become a Trauma Nurse?
What degree do you need to be a trauma nurse? There are a few education requirements to become a trauma nurse. How long does it take to be a trauma nurse? It depends on the degree program and if the RN degree is from a two or four-year university.
1. Earn a nursing degree. The ADN or BSN is required. But, most hospitals prefer the BSN. It usually takes 4 years to complete a BSN. Alternatively, you can complete a 2 year Associate Degree in Nursing (ADN) first, and then take additional classes to become a BSN.
2. Pass the NCLEX and get a nursing license. Before you can work as a nurse, you must pass the NCLEX RN exam. The National Council Licensure Exam for Registered Nurses (NCLEX-RN) is a standardized test that is used to determine whether or not you can practice as a nurse. After you pass you can apply for an RN license in your state.
3. Get experience in critical care nursing. You must have several years of trauma care experience working in intensive care units ICUs as an emergency room nurse in order to become a trauma nurse.
4. Become certified and register as a trauma nurse specialist. Once you have the necessary experience, you can become a trauma nurse specialist by registering with the American Association of Critical-Care Nurses (AACN). Once you are registered, complete specialized training in trauma nursing and become certified through the organization.
---
Certification in Trauma Nursing
Most employers require these nurses to have certification in Basic Life Support (BLS), Pediatrics Advanced Life Support (PALS), Advanced Cardiovascular Life Support (ACLS), and Neonatal Resuscitation Program (NRP). The most popular trauma certifications for nurses include the TCRN and CEN. To sit for the certification exams nurses must have an unrestricted registered nurse license and 2 years of experience.
These certifications come from the Board of Certification for Emergency Nurses (BCEN).
Additionally, the Trauma Nursing Core Course (TNCC) is a two-day course to prepare nurses for the challenges they face. This certification is valid for four years when it can be renewed. The Emergency Nursing Pediatric Course (ENPC) is also popular.
---
What is the Salary of a Trauma Nurse?
According to Payscale, the average trauma nursing salary begins at $91,000. The trauma nurse's salary can be significantly higher depending on specialization and location. A certified trauma nurse salary can go as high as $96,109. The Bureau of Labor Statistics (BLS) reports a different salary. And its average trauma nurse salary starts at $60,000 on average and ranges to more than $120,000 for experienced nurses.
The trauma nurse practitioner's salary is much higher than other nurses. So, how much do trauma nurses make? It really depends. The BLS reports the median annual salary for nurse practitioners is $120,680 and ranges from $79,870 to $200,540.
The experience, certifications, and other variables enter the equation when figuring out trauma nurse pay. There are pay differentials in these types of positions that can significantly affect the salary. For example, nurses working night shifts or with positions in management have additional money added to their base hourly rate. Additionally, the demand for trauma nurses is growing and will be in high demand moving forward over the next decade.
---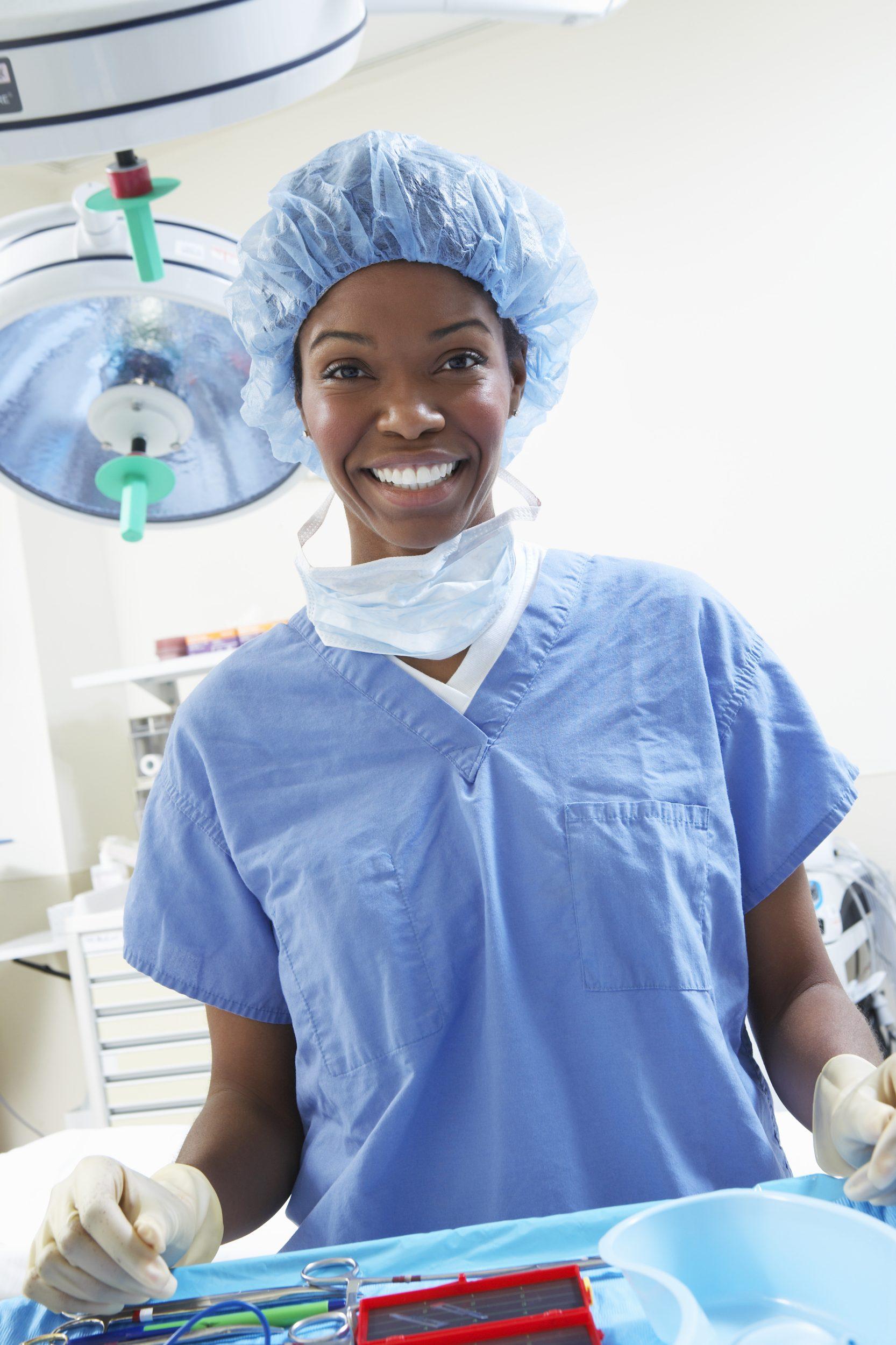 ---
Career Advancement Opportunities For Trauma Nurses
Obtain Advanced Certifications
Trauma nurses can pursue advanced certifications from the American Association of Critical Care Nurses (AACN) or the Emergency Nurses Association (ENA). These certifications, like a Trauma Certified Registered Nurse, can help demonstrate expertise and can open up additional career opportunities.
Pursue a Specialty Certification
Trauma nurses can pursue specialty certifications such as a Certified Burn RN (CBRN), Certified Flight Nurse (CFRN), Certified Transport RN (CTRN), or Certified Pediatric Emergency Nurse (CPEN). These certifications demonstrate expertise and demonstrate dedication to the profession.
Earn a Master's Degree
Trauma nurses may pursue a master's degree in nursing, or in a related field such as public health or healthcare administration. This can open up additional career options such as nursing leadership roles or nursing administration.
Become a Clinical Nurse Leader
Trauma nurses can pursue a clinical nurse leader role. This role involves providing leadership and guidance to the nursing staff, as well as developing and implementing care protocols.
Pursue Higher-Level Trauma Nursing Roles
Trauma nurses can pursue higher-level roles in trauma nursing, such as Trauma Nurse Coordinators or Trauma Nurse Specialists. These trauma nurse jobs involve overseeing the care of trauma patients.
---
Resources
Society of Trauma Nurses (STN)
National League of Nursing (NLN)
National Council Licensure Examination for Registered Nurses (NCLEX-RN)
Board of Certification for Emergency Nurses (BCEN)
---
Key Differences Between ER Nurses and Trauma Nurses
There are many similarities between ER nurses and trauma nursing positions. Both are essential members of the healthcare team but with distinct roles and responsibilities. While both specialize in emergency care, there are important differences between the two, including the work environment, the types of patients, and their responsibilities. Below is a comparison of the differences between a trauma nurse position and an emergency nurse.
| Area | Trauma Nurse | Emergency Room Nurse |
| --- | --- | --- |
| Education and Training | diploma, associate degree | BSN or MSN degree |
| Work Environment | trauma center, emergency room, or other medical facilities | hospital setting ER |
| Patient Types | patients with critical injuries or illnesses | variety of patients |
| Responsibilities | focus on assessment, stabilization, and monitoring | general care |
| Specializations | specialize in trauma | particular area such as pediatrics, oncology, or geriatrics |
| Certifications | Trauma Certified Registered Nurse (TCRN) | Certified Emergency Registered Nurse (CERN) |
Key Differences Between ER Nurses and Trauma Nurses
---
Your Career in Emergency Nursing
The stress of working in a fast-paced, high-intensity environment can be difficult. But working in trauma care can be a very rewarding career path. Additionally, trauma nurses have the opportunity to advance their education and skills as this field is constantly changing and growing. Working in trauma typically allows the nurse to have more autonomy than in other specialty areas and works in an interdisciplinary team setting, positively impacting the outcomes of patients in need of trauma care. Trauma nurses are also excellent candidates for travel nurse positions!
---
Related:
---
---