Trauma Nurse Job Description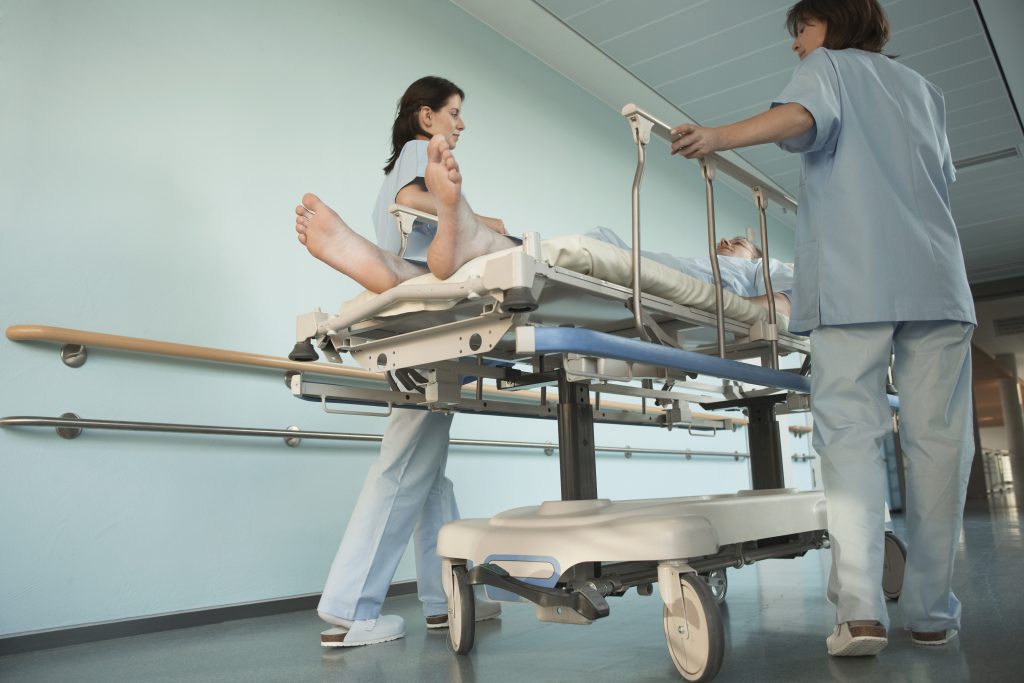 A Trauma Nurse job description includes taking care of patients who have experienced a trauma or illness, like a car wreck. What is a trauma nurse? Trauma nursing is crucial in caring for patients who have serious, life-threatening injuries or illnesses stemming from assault, gunshot wounds, motor vehicle accidents, head injuries, physical abuse, and other variations of trauma. The difference between a trauma nurse vs ER nurse is that trauma nursing is more specialized and they can perform emergency procedures and administer emergency medication.
This is a very demanding position but can be very fulfilling. These roles can be emotionally draining, and understanding and recognizing the signs of stress and knowing how to detach with viable coping mechanisms is key. The role of a trauma nurse or practitioner is not for the faint of heart.
---
What is a Trauma Nurse Practitioner?
A trauma nurse practitioner is a specialized role that can diagnose patients, perform extensive exams, order treatments and medications and monitor progress and healing. They provide a continuity of care while providing education and support to the family during this time, collaborating with teams of doctors, surgeons, case managers, social workers, and other personnel to ensure the patient has what they need at all times. This includes performing daily trauma rounds, operating as the liaison between healthcare workers, completing discharge evaluations, and follow-up with patients.
---
Duties of a Trauma Nurse
What do trauma nurses do? The duties of a trauma nurse vary day by day depending on the types of patients they see. The trauma nurse job description quickly changes at a moment's notice. What is it like to be a trauma nurse? The trauma nurse responds to emergency calls. They triage patients, administer first aid or CPR; perform wound care; administer blood or IV fluids; are able to recognize when a patient is unstable or deteriorating; work with law enforcement on trauma cases; reports cases of abuse to the authorities, and more. Make sure you take a BLS CPR Class in Tulsa in case there's an emergency you can help with.
An individual needs a high level of skills in order to be an effective trauma nurse. They must be able to work well with the trauma team in providing high levels of patient care at all times. Trauma centers handle patients in dire situations. Being able to quickly pivot and switch gears is essential. Trauma nurses will often encounter distressed family members. They must be rational and able to show compassion while working.
---
Becoming a Trauma Nurse
What degree do you need to be a trauma nurse? This is a stressful role in a chaotic environment. Before deciding to become a trauma nurse, careful consideration must be given to the situations occurring on a daily basis. A certified trauma nurse must be calm and able to think on their feet very quickly and have multitasking and effective communication skills to be successful. There are a few education requirements when seeking how to become a trauma nurse.
How long does it take to be a trauma nurse? It depends. First, the RN degree should be pursued at a two or four-year university. The ADN or BSN is required. Most hospitals prefer the BSN. Once completing the program the candidate must complete the NCLEX-RN for licensure. Trauma nurse certification is required. The Trauma Nursing Core Course (TNCC) is a two-day course to prepare nurses for the challenges they face. This certification is valid for four years when it can be renewed. There are other trauma certifications for nurses, including the Emergency Nursing Pediatric Course (ENPC); the Certified Flight Registered Nurse (CFRN); and the Trauma Certified Registered Nurse (TCRN). These certifications come from the Board of Certification for Emergency Nurses (BCEN).
---
What is the Salary of a Trauma Nurse?
According to Payscale, the average trauma nursing salary begins at $66,544. The trauma nurse salary can be significantly higher depending on specialization and location. A trauma nurse's salary can go as high as $96,109. The Bureau of Labor Statistics reports a different salary, starting at $68,450 on average and ranging to more than $102,000 for those in the highest 10%. The trauma nurse practitioner's salary is much higher than other nurses. So, how much do trauma nurses make? It really depends. The experience, certifications, and other variables enter the equation when figuring out trauma nurse pay.
There are pay differentials in these types of positions that can significantly affect the salary. Nurses working night shifts or have positions in management have additional money added to their base hourly rate. Additionally, the demand for trauma nurses is growing and will be in high demand moving forward over the next decade.
---
Related: