Top RN to BSN is a leading online information source for current and prospective nursing students. We offer independent information and advice about nursing degree programs and nursing career options. Through our objective rankings and well-researched reviews of the best nursing programs, up-to-date scholarship and financial aid information for nursing students, and in-depth guides to nursing career options, we can help you achieve your nursing career goals.
Gail Harris – Office Manager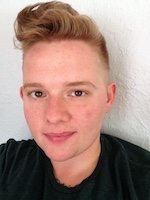 Gail Harris is a freelance writer and graduate student in Mental Health Counseling at Goddard College in Plainfield, Vermont. She has worked for 10 years in non-profit organizations as both as an office manager and as a community organizer for racial justice and mental health care access. She earned her BA in psychology from Goddard College and her Associates in Arts from Durham Technical Community College in Durham, North Carolina. When she is not buried in a mountain of books, she is hiking a mountain with her dog, near her home in Western Massachusetts.
---
Top RN to BSN strives to provide the most useful, current information about nursing degrees, online and on-campus programs, and healthcare careers, but to keep that valuable material coming, we need to generate income. In the interest of transparency, Top RN to BSN clearly identifies all of the sponsored schools that advertise their programs on the site.
Their sponsorship has no impact on our objective, unbiased rankings, and schools do not provide their own information; we verify every data point at the time of publishing. Students are free to offer their info to sponsored schools through the contact forms, and for that willing participation, Top RN to BSN receives compensation; we do not collect information in any other way.