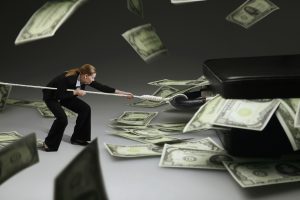 Financial Aid For Nursing School
Colleges and universities treat online RN to BSN degrees as regular undergraduate degrees, with very few differences in the ways that students can receive financial support. Financial Aid for nursing students is no different. Most schools categorize financial aid as any money that is awarded to the student specifically to be applied to the payment of tuition and fees.
These can include employer payment contributions, Pell Grants, The Federal Supplemental Educational Opportunity Grant (SEOG), Institutional Scholarships, Perkins Loans, Personal Loans, State Grants, Stafford Loans, and also outside scholarships. The process for receiving and applying for these types of aid differs from institution to institution. However, most have a central office of financial aid that is accessible online through email and chat functions, as well as over the phone.
---
---
Federal Financial Aid
Having a more educated citizenry is good for everyone, even if middle-class and working-class families cannot always afford the rising prices of college tuition. Acknowledging this, the federal government has established various financial incentives and opportunities for students who come from families that earn a little bit less.
---
FAFSA – The Free Application for Federal Student Aid
All federal aid begins with the student submitting the Free Application for Federal Student Aid (FAFSA). This is a series of questions that allows aid-granting institutions access to your financial needs, as well as ensures the government that you pay taxes and abide by the law. The Pell Grant is a federal grant that does not need to be repaid and is awarded to undergraduate students who show financial need. The maximum Pell Grant award is $5,920 per student per year.
The Federal Supplemental Educational Opportunity Grant, or SEOG, goes to students with extreme financial needs. The SEOG award is between $400 and $4,000 per year. Both the Pell Grant and the SEOG are distributed by the school the student attends, and can be used to pay for both tuition and fees associated with the program. A federal grant for some students can sometimes mean the difference between being able to attend an online RN to BSN program or not. You should always fill out your FAFSA, as there may be programs like these you did not even know you are eligible for.
---
Employer Assistant Programs
In the case of working RNs who are seeking a BSN degree while still working, many employers help offset the costs of your degree advancement, as it affords them to opportunity to invest in your nursing skills, and they get a more well-rounded, educated nurse who they already know. If you work in the health services industry and want to keep working throughout your online RN to BSN degree, check with your company or organization's human resources team to see if they have employer assistant programs for higher education.
---
Scholarships
Of the thousands of scholarships out there, there are many that cater specifically to students entering the healthcare industry, and others are still geared directly to online degree seekers.  Scholarships and essay contests for nurses are very easy to find, from reputable sources. These can range from $100 lottery essay contests to full tuition scholarships and guaranteed job placement upon graduation. For lists of great scholarships worth considering, check out our own Top 25 RN to BSN Scholarship listing.
Another wonderful scholarship database for nurses is compiled by the American Association of Colleges of Nursing. The amount of work involved in applying for many of these scholarships can seem daunting, but rest easy knowing that for every scholarship application you submit, it could mean that much more money you do not have to pay in out-of-pocket expenses or pay back loans and interest. It is an investment of time that is sure to pay off.
---
Paying For Your RN to BSN
When you are ready to choose a nursing program, check out our Top 50 Most Affordable Online RN to BSN Programs.
---
Related: