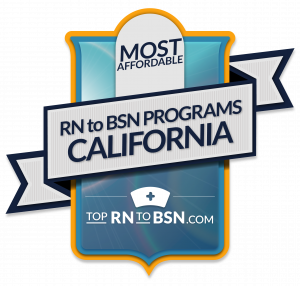 The most affordable RN to BSN online California schools offer a flexible path for RNs to earn a bachelor's degree and facilitate career advancement. Education is one of the best ways for Registered Nurses to qualify for employment roles with more responsibility. One of the cheapest ways to do so is by earning a Bachelor of Science in Nursing (BSN) through an affordable program. Because of the hectic work schedule of nurses, online programs are some of the most convenient options for higher education available to them.
The state of California currently has many colleges and universities that offer online RN to BSN programs, such as CSU Fullerton and CSU Riverside. All of these schools have accreditation, meaning they have met the standards established by the relevant state and national standards of quality. Furthermore, many of these colleges offer online coursework in Nursing and Health Sciences and also general education courses. Affordable tuition rates and low costs for applicants also important and make them attractive options for those who are interested in online learning.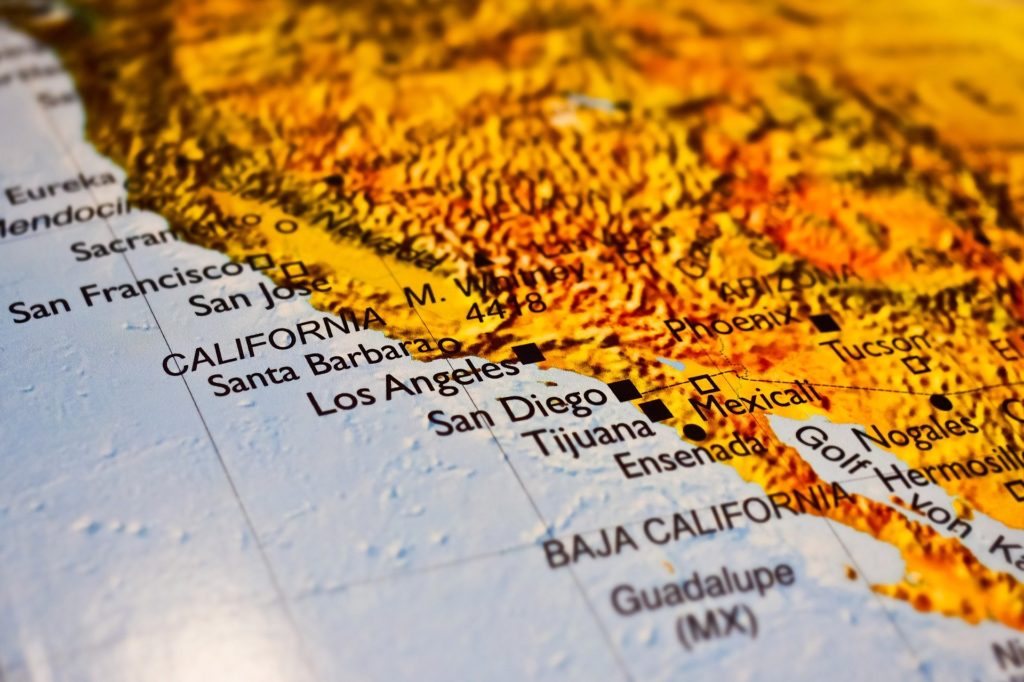 ---
Finding the Cheapest RN to BSN Nursing Programs in California
RNs in California are fortunate to have many colleges and universities within the state. And they offer some of the best RN to BSN programs in the country. Among these are California State University Dominguez Hills and Azusa Pacific University.
There are many top ranked online options in California for a baccalaureate degree. However, students must find the right degree to fit their individual needs. With so many online options, choosing the right program may take some time. But, we have a list to help narrow your degree program search and plan for advancing your career.
---
---
---
The University of Massachusetts Global (UMass Global), formerly Brandman University, is a private university with 25 campuses throughout California and Washington and a virtual campus. RNs can enroll in this program and earn a BSN in one to two years. The school of nursing bachelor's requires requires general education, foundation courses, and also nursing core courses.
Course attendance is 100 online and classes are in eight week session. The full-time program requires two 3 credit courses each session for one year, and part-time requires one 3 credit course each session for two years. Nurses also take clinicals and practicums, but can work in their home community or local area.
---
---
---
---
---
---
---
---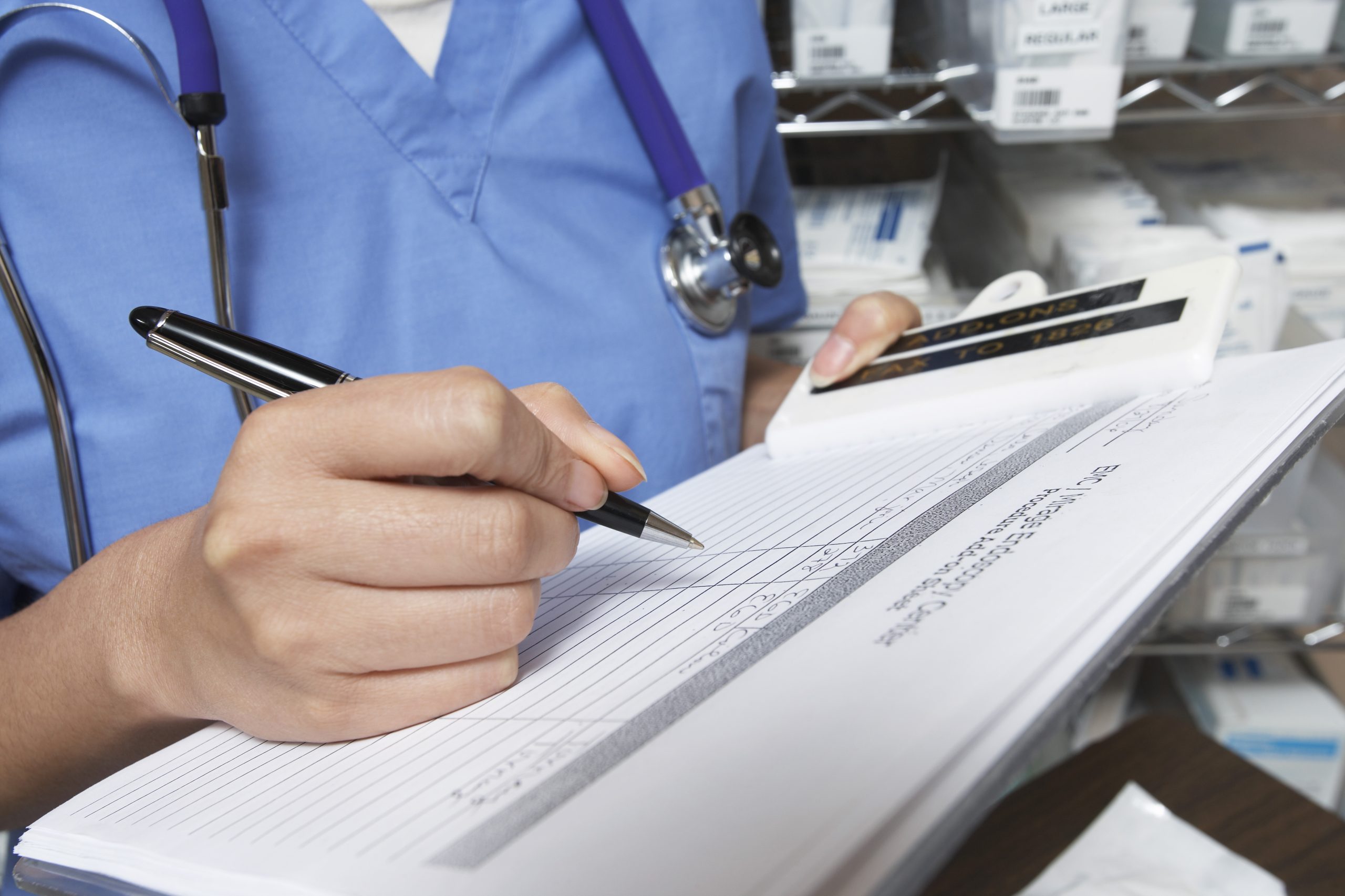 ---
What is a RN to BSN Program?
An RN to BSN program allows registered nurses (RNs) to obtain a Bachelor of Science in Nursing (BSN) degree. These degree programs are offered by colleges and universities and usually require transfer credits the completion of coursework and also clinical experiences. Universities across the country now offer online RN to BSN programs with a flexible format and most coursework online.
Classes in BSN programs include topics such as nursing theory, pathophysiology, health assessment, nursing leadership, and also practical nursing clinical hours. Most students can complete a program in less than 2 years and RN grads gain the credentials to provide quality patient care in a variety of health settings.
---
What is the Career Outlook for RNs with a Bachelor's?
The career outlook for RNs with a BSN continues to be very strong. In fact, the BLS projects the job growth of RNs with a bachelor's degrees to grow by 9% over the next decade, which is much faster than the average for all occupations. RNs with a BSN are in high demand and are valued professionals in the healthcare field.
Working as a nurse can provide excellent job security, a meaningful career path, and lucrative salaries. Overall, career advancement for RNs with a four year degree is very positive.
---
What is the Average Wage for an RN with a Bachelor's Degree?
The average wage for a nurse with a BSN degree typically ranges from $65,000 to $80,000 per year, depending on the region and type of job. RNs with a Bachelor of Science degree usually work as advanced practice nurses and earn higher salaries. Furthermore, according to the US Bureau of Labor Statistics (BLS), the median annual wage is $81,220.
---
What are the Admissions Requirements for California RN to BSN Programs?
The admissions requirements may vary depending on the program and school. Some schools may also ask for letters of reference. All applicants should contact their school's admissions office for more information. Although, the admission requirements vary among online schools, most California RN to BSN online programs share several of the below common requirements.
Complete of an RN to BSN program application and pay the application fee.
Hold a valid, unencumbered California RN License
Hold an associate degree in nursing.
Provide an official transcript from an accredited nursing school in California showing a cumulative grade-point average (GPA) of 2.5 or better.
Provide a current confidential or official background check.
Some schools may request Test of Essential Academic Skills (TEAS) or National Council Licensure Examination (NCLEX-RN) exam results.
After acceptance some schools require a physical examination and health record.
Families and students applying for financial aid must complete the FAFSA. It is a requirement to determine eligibility and no one is awarded aid without it. It is the first step in order to receive aid, so it is best to complete the electronic form found online as soon as possible. Additionally, make sure you list each college with a nursing program you may want to attend.
---
Directory List of Other Online RN to BSN Programs in California
---
What Accreditations Do California RN to BSN Programs Need?
Regional is considered the highest level of educational quality assurance, and is generally recognized across the US. It focuses on institutional quality and evaluation of the entire school and its programs as a whole. Program accreditation is a specialized type validates the quality of a specific academic program and its educational standards.
For the School
The exact accreditations requirements for colleges in California vary and depend on the type of institution. Generally, regionally accredited institutions are required to meet the quality standards set by the Western Association of Schools and Colleges (WASC).
The WASC Senior College and University Commission (WSCUC) accredits degree-granting institutions in six western and Pacific Ocean territories, including California. Other requirements for colleges in California may include an endorsement from the Distance Education Accrediting Commission (DEAC) or the Accrediting Council for Independent Colleges and Schools (ACICS).
For the Nursing Program
California RN to BSN programs must have it from either the Accreditation Commission for Education in Nursing (ACEN) or the Commission on Collegiate Nursing Education (CCNE). These agencies evaluate nurse training programs in California to ensure they meet educational and safety standards set by the state.
The California Board of Registered Nursing also approves RN to BSN programs, which requires the programs to meet specific criteria set by the board, such as demonstrating quality curriculum, faculty, and facilities.
---
What Do You Learn in RN to BSN Programs?
In a RN to BSN program, most students have already completed the general education requirements. Courses focus on advanced practice nursing, nursing leadership, project management, evidence-based practice, and population health.
Students in a baccalaureate program also explore more complex medical topics, such as community health, health policy, healthcare informatics, and risk management. These nursing courses prepare you to take on employment roles as nurse practitioners, nurse administrators in pediatrics, clinical nurse managers, and other related positions in the health care field. Below are some of the required courses students take.
Socialization to Professional Nursing
Health Sciences and Public Health
Health Assessment Individuals Across the Lifespan
Community Health Nursing
Advanced Leadership, Management, & Healthcare Systems
---
Why Attend Online RN to BSN Programs in California?
As online learning becomes more accepted by employers, RNs who want to advance their careers find opportunities to do so through these programs. Nurses working and living in California, and also those in other parts of the United States can enroll in degrees online. These online programs offer lots of flexibility with asynchronous classes and multiple start dates throughout the year.
Students can obtain a high-quality and well-respected education by completing degrees at these schools. With affordable tuition and excellent classes, nurses can look forward to earning a degree of which they can be proud. Earning a BSN opens the door to more career options and a higher salary. And with a four year degree, RNs qualify for career paths such as a public health nurse or nurse educator. Additionally, nurses with a BSN are also prepared for earning a master's degree. With an MSN these nurses qualify for more advanced nursing roles in hospitals like a nurse practitioner or clinical nurse leader.
---
Statewide Scholarships for California RN to BSN Students
Some students interested in nursing and health sciences need help paying for higher education. In addition to financial aid, there are also many scholarships available.
University Scholarships for California RN to BSN Students
UCLA Tuffs Regents Nursing Scholarship
San Diego State University (SDSU) Ageless Graduate Nursing Scholarships
California State University (CSU) Nursing Scholarships
UCLA Health Financial Aid Program
California Endowment Academic Nursing
USC Tides Program
CSU Monterey Bay RN to BSN Nursing
University of California San Francisco (UCSF) RN to BSN Scholarship Program
California Healthcare Institution BSN Scholarships
Kaiser Permanente A Nurse I Am Scholarship Program
California Hospital Association RN to BSN Nursing
Humboldt Health Foundation (HHF): Homer P. Balabanis Memorial Nursing Scholarship
Nemzoff American Association of Colleges of Nursing HCA Scholarship
Health Resources and Services Administration Loan Repayment Program (LRP)
California Nursing Organization BSN Scholarships
California Nursing Student Association (CNSA) Technical Scholarship
California Nurses Foundation (CNF) CNA/NNOC
Association of California Nurse Leaders (ACNL): Scholarship Opportunities
California Emergency Nurses Association (California ENA): Daniel Kelleher Scholarship
---
Growth of Nursing and Health Sciences Online in California
The increasing demand for qualified healthcare professionals has presented many RNs with the option of pursuing their BSN. Both full-time and part-time students are able to do so online in California. These schools have been highly ranked for providing the highest quality education. Online programs offered by campus-based colleges of nursing allow nurses to expand their knowledge of the field and advance their careers without having to travel to a physical campus, or leaving home.
Additionally, classes are typically structured around the individual's particular schedule and are often completed within three semesters. Many institutions offer veterans and military service members special benefits, such as discounted tuition, internal scholarships, and support with regards to the application process. So if you are interested in expanding your career opportunities, consider the many options available in the RN to BSN online California schools.
---
Related: