California Online RN to BSN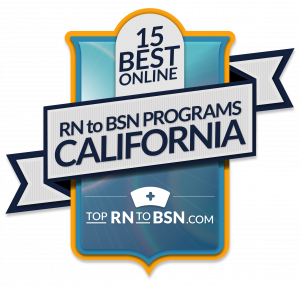 Nurses can attend a California online RN to BSN and earn a bachelor's degree in nursing to advance their career. Now is the time for working registered nurses in the Golden State to consider a California RN to BSN degree program. Job growth in the healthcare field is incredible. Many states are experiencing growth rates of 15 and even 20%, with just 10 states accounting for half that growth. One of those states, of course, is California, making it even more important for nurses to make the jump to a BSN now.
---
RN to BSN in California: The Online Option
Working RNs don't have a lot of time to go back to school. But, in the near future, it will be a necessity. That's why TopRNtoBSN has put together the 15 Best Online California RN to BSN Programs ranking. This to-the-point, no-nonsense ranking lets California's busy working nurses know their options for a convenient, affordable online degree Most programs are accelerated, and even though BSN programs require clinicals, all coursework is online. The top15 are ranked evenly by 3 qualifications:
Reputation (the institution's U.S. News & World Report overall score)
Cost (per online credit)
Success Outcomes (from College Scorecard)
---
---
1. California State University Chico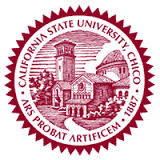 The second-oldest college in the California State University system, CSU Chico has been part of life in northern California since 1887. Chico State is home to a highly diverse student body, almost all of whom come from California, and a third of them identify as Hispanic. Chico is also tuned in to the needs of working adults; the average age of Chico's undergrads is 23. Chico is also surrounded by rural areas where students cannot always easily reach campus. For that reason, Chico State has worked to create some of California's best online degree programs, reaching out to working professionals through many fully online programs.
Chico State's School of Nursing is an integral part of the college, with both undergraduate and graduate degrees. CSU Chico's online RN to BSN degree program brings together the quality of Chico's online system and the proven expertise of the School of Nursing. The online RN to BSN is designed for the challenging schedules of working nurses, with a flexible format and constant support. For working, licensed RNs, Chico State's program can be completed in just 15 months, running from June to the following August. Nurses never stop, and neither does Chico State's online RN to BSN program.
---
2. California State University Fullerton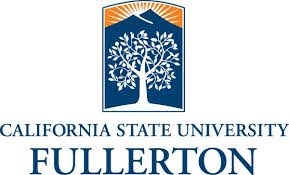 A public university serving southern California, California State University, Fullerton is the largest college in the CSU system, with more than 40,000 students. As a major research institution, CSUF has a major footprint in Orange County, generating over $1 billion to the economy. Fullerton is also one of the nation's biggest colleges for community college transfers, reflecting its commitment to the needs of nontraditional students and working adults. CSUF is proudly designated a Hispanic-serving institution and an Asian American-Native American-Pacific Islander-serving institution.
Cal State Fullerton's School of Nursing has been educating nurse leaders for more than 40 years and continues its mission using the most modern means. CSU Fullerton's online RN to BSN degree program is a perfect example of how the college is meeting the needs of busy working nurses in California. For licensed RNs, the RN to BSN program requires 41-semester units, and students can pursue their degree part-time or full-time. All courses are online, but two clinical lab courses can only be completed in Orange, Riverside, Los Angeles, or San Bernardino counties. Cal State Fullerton is one of the top names in California, all the better for a competitive job market.
---
3. Azusa Pacific University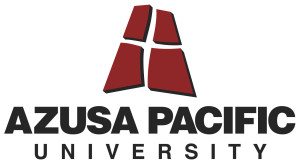 A private, evangelical Christian liberal arts university, Azusa Pacific University is one of the largest and most prominent Christian colleges in the nation. Founded in 1899, Azusa Pacific has become especially well-known in the 21st century for combining evangelical faith with market-ready professional and technical education. With more than 200 on-campus and online degrees, certificates, and other programs, APU is committed to modern education. That includes the School of Nursing, which is built on Christian principles of compassion, ethics, and service.
Azusa Pacific's online RN to BSN degree program is intended to give busy working nurses the same quality of education without the burden of an on-campus program. Students work through the program in a cohort, building a sense of community and cooperation, while the accelerated format of 5 to 10-week courses gets students through quickly. Some students may complete their BSN in as little as 15 months. Orientation and clinics are required on location. With a reputation for strong student support, even online, Azusa Pacific is one of the best options for California's nurses.
---
4. Concordia University Irvine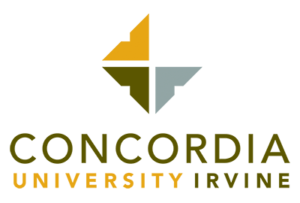 The Concordia University system is a respected system of 10 Lutheran colleges in the midwest and the western US. Concordia University Irvine started in 1976 to bring the trusted Concordia name to southern California. Like other schools in the Concordia system, Concordia Irvine has become known for its excellent online degree programs and outreach to nontraditional students. It's this touch that has led Concordia Irvine to be recognized as one of the fastest-growing colleges in California, as a top regional college according to U.S. News & World Report, and as a Money magazine best value.
Concordia Irvine's online RN to BSN degree program combines two of the university's greatest strengths – nursing and online education. Working nurses with an ASN degree and an RN license can complete the program in as little as 1 year if they enroll full-time. Online California RN holders are eligible, and clinical placements can be arranged close to the student's home. All students who continue from fall to spring are eligible for a $2000 scholarship as well, as a way of helping nurses keep on track and encouraged. With Concordia's reputation, the online RN to BSN is an obvious choice for California's busy nursing professionals.
---
5. California Baptist University

California Baptist University was founded by the California Southern Baptist Convention in 1950 as a small bible college in Riverside. Though the college steadily grew throughout the second half of the 20th century, CBU really came into its own in the 21st century, especially after it embraced online education. CBU has grown to nearly 10,000 students, many of them nontraditional, working adults and professionals drawn to the university's many, highly-ranked online programs. CBU has been ranked one of the top 10 online undergraduate educators in the nation by U.S. News & World Report.
California Baptist University's online RN to BSN CCNE-accredited program is a fully online degree completion program. Based on CBU's "human becoming" philosophy – which defines the quality of life from the patient's perspective, rather than a clinical standard – the CBU RN to BSN prepares nurses for a career rooted in Christian faith. Alongside critical thinking and health promotion, CBU focuses on ethics and responsible service, drawing on current science and biblical concepts. The average time to completion is 20 months for the 30 credit program. CBU nurses are trusted throughout California, and the CBU online RN to BSN is equally suited for practice or further schooling.
---
6. California State University, Stanislaus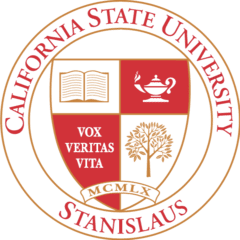 California State University, Stanislaus, dates back to just 1960 when the regional college started on the Stanislaus County Fairgrounds. Intended to provide affordable, practical education for the people of the Central Valley region, in just over 5 decades Stan State has grown into a major university with more than 40,000 students. This highly diverse university, with a student body 50% Hispanic and composed of many other ethnicities provides a full slate of options. Stanislaus State is in Turlock and is one of the best colleges in the nation for social mobility and also value.
The CSU Stanislaus online RN to BSN degree program is for working, licensed RNs. This 26 credit program is available fully online, except for clinicals. Students work through the courses in a cohort format, working through a sequence of classes with the same classmates to develop a support network. Accelerated 10 week classes use asynchronous lectures, tests, and other methods. Thus, students have a complete experience and can also complete the program in just one year full-time. Stan State is a trusted entity in California, and the online RN to BSN takes nurses onto the job market and into their jobs with confidence, competence, and compassion.
---
7. Pacific College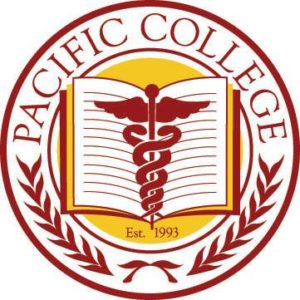 Pacific College in Costa Mesa is a young institution, founded in 1993, and totally focused on preparing workers and leaders in the health sciences. In just over 20 years, Pacific has gone from a tiny training program to a regionally WASC-accredited and CCNE-accredited nursing and health sciences college. Pacific College offers diploma, associate's, and bachelor's programs in nursing and healthcare administration. Just like the nursing profession itself, Pacific College is diverse and inclusive, with a curriculum emphasizing teamwork, responsibility, and compassion.
Pacific College's online RN to BSN degree CCNE-accredited program uses the most current delivery methods available. Information literacy is a key component of Pacific's mission, and the online RN to BSN underscores the college's commitment to modern learning. Applicants must have a current RN license and have an associate's degree or an equivalent. With its focus on critical thinking, leadership, and health promotion, the Pacific online BSN sends graduates into managerial positions and also graduate study.
---
8. California Southern University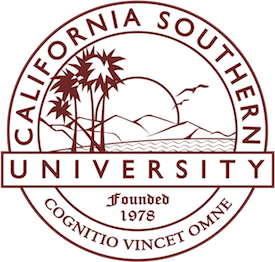 California Southern University in Irvine is a regionally-accredited, for-profit college associated with the Assemblies of God church. Founded in 1978, CSU was never a traditional, campus-based college; instead, it began as a correspondence school, first through the mail. The dawn of the internet age transformed California Southern University, bringing the little correspondence school to greater prominence with fully online programs. Today, CSU is entirely online, with comprehensive programs ranging from associates to doctoral degrees.
California Southern University's online RN to BSN degree program is for working nurses who already have a current RN license. The CSU program accepts up to 90 transfer credits, making the degree completion program as little as 30 credits, all fully online. This up-to-date curriculum combines theory and practice, with an emphasis on professionalism, leadership, and patient care. The BSN also incorporates courses from Behavioral Sciences and Business, giving students a background in mental health and in management, to their advantage on the job market.
---
9. West Coast University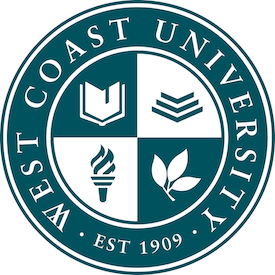 A WASC-accredited, for-profit college in Los Angeles, West Coast University dates back to a small ophthalmology school founded in 1909. While its predecessor built a wide range of programs, in 1997 WCU defined its focus strictly to health sciences. WCU built the first regionally and CCNE-accredited BSN program ever from a for-profit school in California. As a result, the school is a nationally-recognized online educator. In the past 20 years, WCU cemented its reputation as one of the most reputable and reliable health sciences schools in California.
WCU's online RN to BSN degree program started in 2015. Since that time, it has developed into an impressive, convenient means for California nurses to earn their bachelor's. Students can transfer up to 84 credits. In addition, accelerated courses starting every 8 weeks helps students complete the program in as little as 12 months. WCU's RN to BSN curriculum also includes a certificate in Sigma Theta Tau International's Nurse Manager Program. Additionally, they offer discounted CEs for nurses to retain the RN license. It's a lot of value for a reasonable tuition rate.
---
10. Brandman University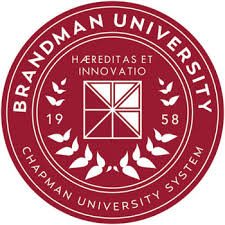 A private, regionally-accredited college specializing in learning for working adults, Brandman University began in 1959. The school began as an extension campus of Chapman University and remains part of the Chapman University System. Education for nontraditional students was Brandman's original purpose. First, the school served military personnel, and then any student in need of flexible scheduling and career-centered programs. Today, Brandman is in Irvine and serves students online and on-campus. Additionally, the school offers more than fifty degree programs, diplomas, and certificates. Brandman is known for its AACN-accredited nursing programs.
Brandman's online RN to BSN degree program provides a convenient and affordable way for working nurses to complete their BSN. There are different entry options for students who already have an ADN or ASN, have their RN license, or are completing their associate's in a community college program. Those who already have their associate's degree and RN can complete the program in as little as 12 months, with accelerated 8-week courses. Brandman has had flexible education for working adults for more than half a century, making it a trusted expert in the field.
---
11. California State University Dominguez Hills
Founded in 1960, California State University, Dominguez Hills, serves the South Bay area, and southern California more widely. Dominguez Hills started in Carson to serve the people of Los Angeles County. CSUDH is one of the most economically and racially diverse schools in the nation. More than half of Dominguez Hills' students are first-generation college students. In addition, CSUDH graduates more African-American students than any other college in California. Dominguez Hills has also impacted social mobility and is frequently named the best value.
Dominguez Hills has extensive outreach to working adults, minorities, and also other nontraditional students, including nationally-recognized online programs. The CSUDH online RN to BSN degree program is a prime example. For working RNs, or nursing students nearing the end of their associate's program, the online BSN provides a convenient option. All courses are online, except for a two-day on-campus lab. In addition, all clinicals take place in the student's home area. Also, Dominguez Hills is affordable and the online RN to BSN degree is a smart choice for California nurses.
---
12. Unitek College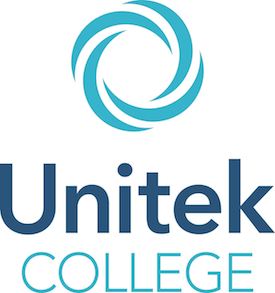 Unitek College is a for-profit career training school in northern California, with campuses across the region from Fremont to Sacramento. Accredited by the CCNE, Unitek primarily focuses on healthcare and nursing careers, including technical and professional programs. The flexible curriculum at Unitek is for working adults with accelerated courses and both online and on-campus locations. Unitek also helps students with clinical placement, professional development, and employment opportunities.
Unitek's online RN to BSN degree program is a degree completion program for working, licensed RNs with an associate degree. This CCNE-accredited program keeps classes capped at 20 students, and provides opportunities for students to interact and develop their networks. Students can transfer up to 90 credits. This policy makes it possible to complete the BSN in only 12 months. Additionally, a flat semester tuition rate keeps costs up-front and affordable. Unitek College is for working adults and knows how to meet their needs.
---
13. Loma Linda University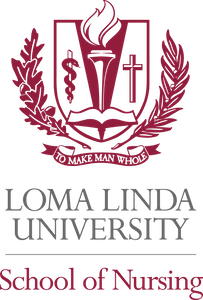 Loma Linda University is a private, Seventh-day Adventist college also dedicated to health sciences. Founded in 1905 as a sanitarium facility for long-term, chronic illness, including tuberculosis, Loma Linda developed quickly into a college focused on nursing and also medicine. The Loma Linda University Medical Center is a teaching hospital complex and also one of the most prominent medical centers in the Inland Empire region. Loma Linda offers more than 100 degrees and certifications in health-related areas, as well as in religion.
The Loma Linda online RN to BSN degree program provides an affordable and also reputable way to get a BSN from one of the most trusted names in California health. With access to a top teaching hospital and highly educated faculty, Loma Linda offers students full preparation for higher levels of nursing practice and education. They call it a "hybrid," but in fact, the only on-campus requirements for the RN to BSN are two clinical labs in Public Health and Community Mental Health. For California nurses, Loma Linda is one of the best and also most convenient choices available.
---
14. United States University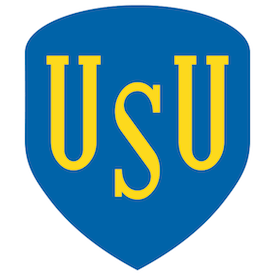 A private, for-profit college in San Diego, CA, United State University began in 1997. The school has an unusual mission to help educated immigrants transfer their degree credits for an American degree. While the school continued with immigrant education, over time the health sciences programs proved to be the most popular offering. So, the United States University gradually focused its energies on nursing, healthcare, and business. Today, USU has regional accreditation from the WASC and CCNE-accredited nursing degrees.
The United States University online RN to BSN degree program helps California-licensed RNs earn the credentials they need for a bachelor's degree both quickly and conveniently. Programs are entirely online with 2 courses every 8 weeks so students can complete the BSN in only 12 months. Additionally, students must complete two clinical experiences. The curriculum design is the Caring Science model. So, it prepares BSN students for leadership positions and also clinical practice founded on evidence-based theory. In addition, RNs in California may also complete a public health certificate during the program for added value.
---
15. Simpson University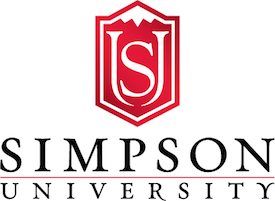 Founded in 1921 as a small bible college, Simpson University's first mission was training Christians for local and also foreign missions. Its original location was in Seattle because it was the farther western location in the US. The city was also a stop in the trade route where Christian missionaries could leave for China. With growth, though, the college began focusing on professional careers, especially after relocating to Redding, CA, in 1989. This emphasis helps Simpson prepare Christian professionals for both service and missions in their careers. It also helps to build Christian leadership throughout healthcare, business, and other fields.
The Simpson University online RN to BSN degree program is open to licensed RNs from around the US, not just California. Furthermore, working nurses with an associate degree can complete Simpson's BSN in a carefully-planned 12-month sequence. All courses are weekly on Thursday nights and students can choose either the fully online or hybrid options. Five-week courses help increase retention and also give students a way to apply what they've learned right away. In addition, an extra term can allow students to complete a certification in public health as well.
---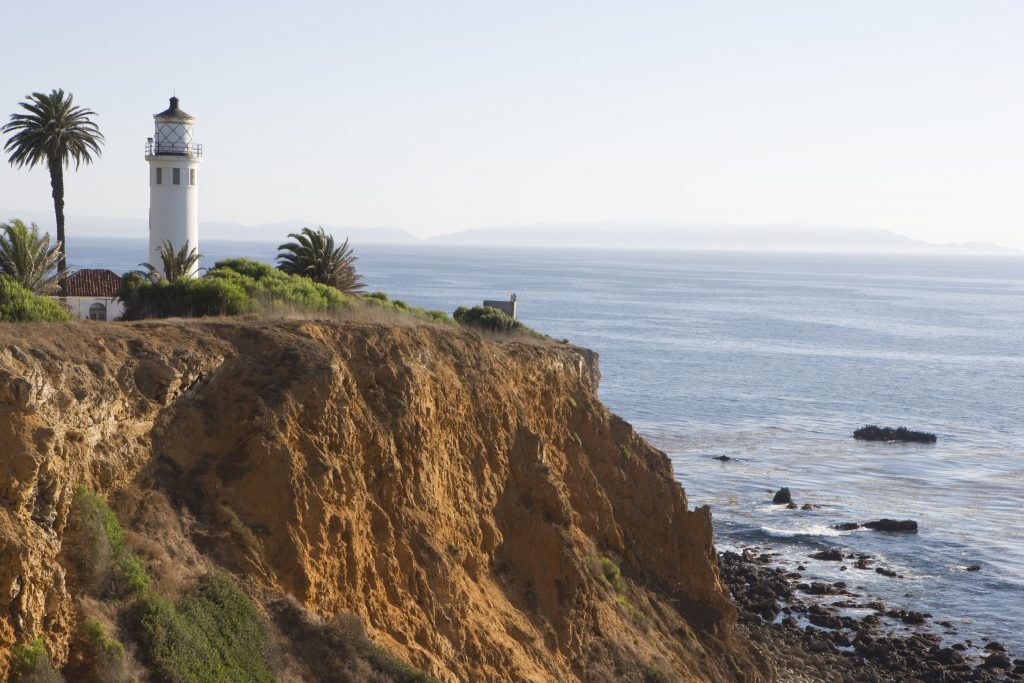 ---
RN to BSN in California: The Online Option
Some of the most affordable online RN to BSN programs in America are also in California. All nursing programs are accredited by the CCNE. In addition, all are regionally accredited by the WASC (except for Unitek College, which as a career school is accredited by the Accrediting Commission of Career Schools and Colleges or ACCSC).
---
Nursing Salary in California
California has 5 of the highest-paying metro areas for nurses, including the highest, San Francisco, at $113,000. But those highest-paying jobs aren't going to RNs; it takes at least a BSN to get into leadership and managerial positions that carry the most responsibility and salary. By the year 2020, the BSN will be the standard education level for nursing. In addition, the American Nurses Credentialing Center (ANCC) Magnet Recognition program requires that hospitals be staffed by 80% of BSN-holding nurses.
---
Related: