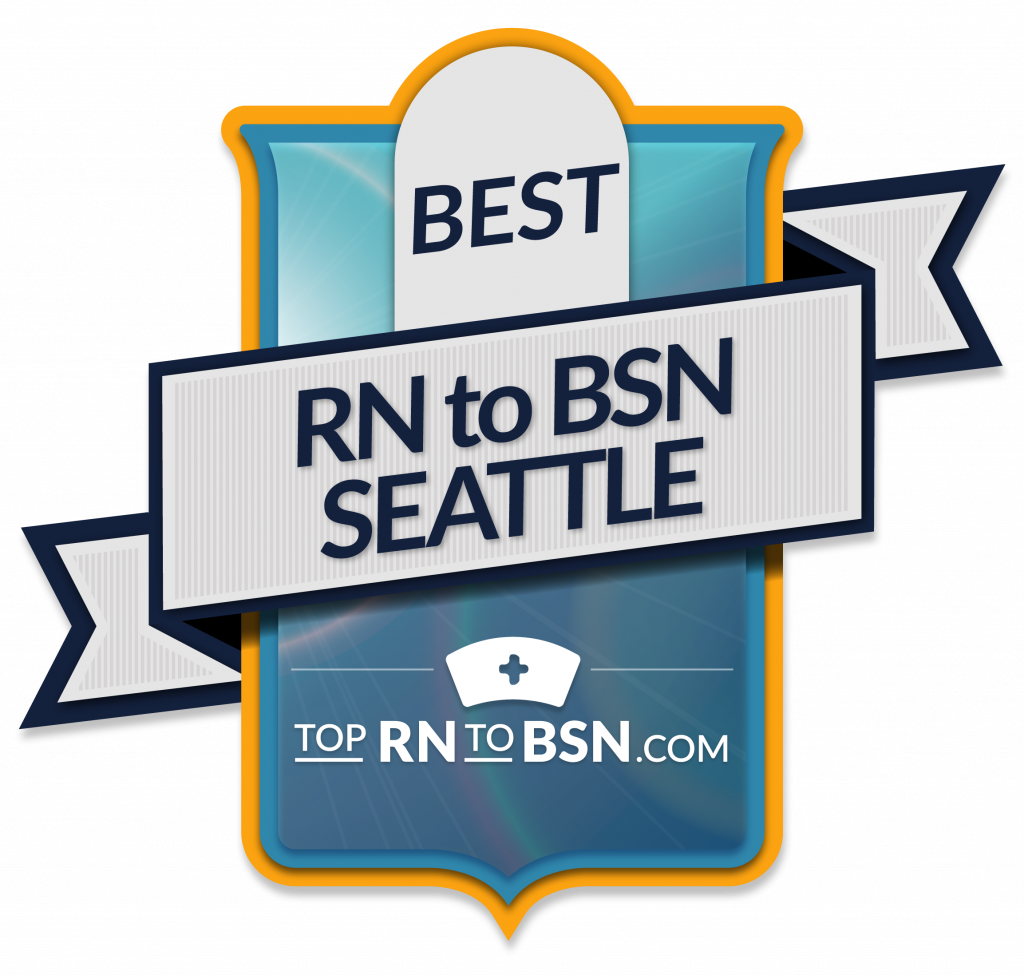 Nursing Schools in Seattle
The best nursing schools in Seattle offer affordable accredited programs for new nurses and working nurses to grow their careers in nursing. One of the fastest-growing regions in the US, Seattle, Washington, and all of its booming suburbs has created a significant demand for educated, experienced, and capable nurses. Fortunately for a growing healthcare demand, there is also a number of top-notch schools in the region to prepare those nurses for their field. Prospective nursing students should look for schools that have accreditation. Students must attend one of the accredited nursing schools if they want to take the NCLEX exam to become a nurse.
---
How We Ranked the Best Nursing Schools in Seattle
TopRNtoBSN features only accredited, trustworthy colleges and universities offering a range of nursing degrees. Programs are ranked according to factors that show students they can have faith in their degrees, including tuition cost, salary potential, reputation, and variety of degree options.
---
---
1. University of Washington

The University of Washington has one of the best schools in Seattle. Students who complete the program earn a Bachelor of Science in Nursing or BSN degree. With this major, students emerge ready to provide nursing services to patients. It typically takes four years to complete this degree. Following graduation, students must take the Washington state board exam to obtain their license.
The University of Washington is a public school located in Seattle, Washington. It is a large institution has nearly 30,000 undergraduate enrollees. Those who apply to the University of Washington can expect some stiff competition. Fewer than half of those who apply to the school receive an acceptance letter. Besides nursing, other students study research and experimental psychology, political science, and communications.
Degrees: BSN degree, MS, DPN, PhD
More: Visit the school
---
2. Seattle Pacific University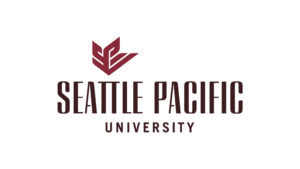 Seattle Pacific University is among the best nursing programs to develop character and integrity. Through robust academic work and an education grounded in Christian values, Seattle Pacific aims to create competent BSN graduates who are grounded firmly in their faith. The university is a good match for students who want a great education taught by and surrounded by those with traditional beliefs. This degree prepares graduates to serve as medical practitioners in the community.
As an above-average school, Seattle Pacific offers a private education steeped in traditional values and is located in Seattle. It's a relatively small school with just 2,800 undergraduate students. However, students who apply have an excellent chance of attending the school. Nine out of 10 students who apply to Seattle Pacific University are accepted. Other popular majors include business, psychology, and education.
Degrees: BSN, DNP
More: Visit the school
---
3. Northwest University

Another of the best nursing schools in Seattle, Northwest University offers nursing education through the Mark and Huldah Buntain College of Nursing. The program prepares students to serve the creator by helping those who are sick. This is a great opportunity for those with conservative values who want to lead a godly professional life as well as develop expertise in nursing. Instructors at the Buntain College of Nursing our experts in the field to provide an integrated education that includes evidence-based training and Christian values as well as a diverse practice course curriculum.
Northwest University-College of Adult and Professional Studies is located in Kirkland, in the Seattle area. This private school is a small school with under 500 undergraduate students. At the Northwest University-College of Adult and Professional Studies, every student who applies receives an acceptance letter. Other majors that students choose from include theology, psychology, and liberal arts.
Degrees: BSN, RN to BSN, MSN
More: Visit the school
---
4. Seattle University

Seattle University has one of the best nursing schools in Seattle. In fact, the Seattle University College of Nursing has faculty dedicated to producing compassionate nurses. Graduates serve as professionals in the community and show compassion for vulnerable and underserved populations. The university holds true to its Jesuit tradition and seeks to develop the whole person. There is a focus on connections between academic, practical and spiritual needs in both students and the people they will serve.
Seattle University strives to imbue a meaningful worldview on its students. Students are exceptional and focus on the future and most brim with purpose and passion to serve their faith. Graduates emerge with confidence in their skills and a deep understanding of their essential role in the community.
Degrees: BSN, MSN, DNP, Post-Master's Certificates, Post-Doctorate Certificates
More: Visit the school
---
5. Bellevue College

Bellevue College's status among the best nursing schools in Seattle derives from a program based on lifelong learning. The college offers flexible and accessible education for those who need high-quality credentials and a study schedule that fits their other obligations. The nursing program responds to the needs of the community and has a diverse student population. Students emerge ready to take on the state exam and serve their communities.
Nursing Assistant Certified (NAC)
Associate Degree in Nursing (ADN)
Baccalaureate Degree in Nursing (RN-BSN)
Bellevue is a public college with 7,000 undergraduate students. This midsize school is located in Bellevue, WA. Students also choose liberal arts, business, network, and system administration degrees. The Bellevue acceptance rate is 100%, promising access to high-quality education to anyone who applies.
Degrees: NAC, ADN, BSN
More: Visit the school
---
6. Everett Community College

Among the best nursing schools in Seattle, Everett Community College has a nursing program that can be completed in two years. Graduates are prepared to serve the community as health care professionals or can go on to study for their BSN. Additionally, then can earn a BSN at EvCC through its partnership with the University of Washington Bothell.
EvCC Has over 4000 undergraduate students enrolled. Located in Everett, Washington, the public school offers 100% acceptance to two applicants. Other popular majors include welding, business, liberal arts, and humanities. The school's 100% admissions acceptance rate provides an alternative for students who test poorly on standardized exams.
Degrees: Nursing (RN)
More: Visit the school
---
7. Olympic College

Through the Olympic College Nursing Program, students focus on assuming professional nursing roles. In a collaborative and caring environment, prospective nurses learn about optimizing health care throughout the life of their patients. The degree highlights the need for critical thinking and prepares students to use their values, skills, and intellect in their professional practice.
Nursing Assistant Program
RN to BSN Program
Veteran LPN to BSN
LPN to RN ATA Program
RN ATA Program
Located in Bremerton, Washington, Olympic is one of the best nursing programs in Seattle. The small institution has 4000 undergraduate students and accepts everyone who applies. Other popular majors include the humanities, engineering and drafting, and design. In addition, 100% of applicants are welcomed by the university.
Degrees: LPN, ADN/ATA, Veteran LPN to BSN, RN to BSN
More: Visit the school
---
8. Highline College
Highline College has one of the best nursing schools in Seattle. Its registered nursing program gives students comprehensive coursework that balances theory and practice. Graduates of this program go on to work in long-term care facilities, hospitals, and other community health care settings. For those who already hold an LPN, the LPN to registered nursing option provides accelerated education. Comprehensive courses include supervised clinical practice.
Highline CC is in Des Moines, Washington, well within the Seattle area. This small school has just 3,700 undergraduate students. Anyone who wants to attend the postsecondary education opportunities at the university is welcome. Other majors include business, early childhood education, and liberal arts. With a 100% acceptance rate, students have excellent access to education at the University. Also, 74% of surveyed students said they felt that professors put a lot of time and effort into their classes.
Degrees: Associate Degree – RN nursing program
More: Visit the school
---
9. North Seattle College

North Seattle College also has one of the best nursing schools in Seattle. Graduates of this program receive an Associate Degree in Nursing. This ADN program has transfer agreements with four-year institutions. By choosing a two-year curriculum, students prepare to work as registered nurses and gained skills in the laboratory, clinical practice, and general coursework. New students enter a six-quarter scheduled each fall. The college uses a lottery system to admit accepted students. Students can reapply if they are not selected in their first attempt.
North Seattle College can be found in the Seattle area. It is a small institution and has just 1,900 students at the undergraduate level. All students who apply are accepted at the school. Popular majors include nursing, EMT, business, liberal arts, and humanities. About 90% of students surveyed credit their professors with exceptional classroom preparation. Also, three out of four students said that they could get the courses they needed, while 80% of students thought the workload was manageable.
Degrees: Pre-Nursing (Associate of Arts) to Bachelor's of Science in Nursing (BSN) Associate of Arts – Direct Transfer Agreement (LASDTAA)
More: Visit the school
---
10. Seattle Central College

Another great school in Seattle is Seattle Central College. It offers a flexible curriculum and runs an Associate in Nursing Direct Transfer Degree Major Related Program (AN DTA/MRP). As part of a rigorous curriculum, students attend the school for two years and receive classroom, lab work, and clinical experience. They merge ready to base the modern workforce or move onto a BSN program. This may be a great choice for students who wish to stay in the community for the first two years of their college experience.
Seattle Central College is open to the public. Located in Seattle, Washington, it is a small school. In fact, just 3,700 undergraduate students attend classes here. Seattle Central offers an excellent opportunity for students who test poorly on standardized exams or who may not have ideal high school grades. Popular majors at the school include nursing, business, health service preparatory studies, and liberal arts. Graduates of this program emerge ready to serve the community as nurses. They work at the forefront of health care and pursue jobs in various settings. Hospitals, at-home healthcare agencies, community education, physicians' offices, health clinics, and other settings all require the skills of qualified nurses.
Degrees: Associate of Nursing DTA/MRP
More: Visit the school
---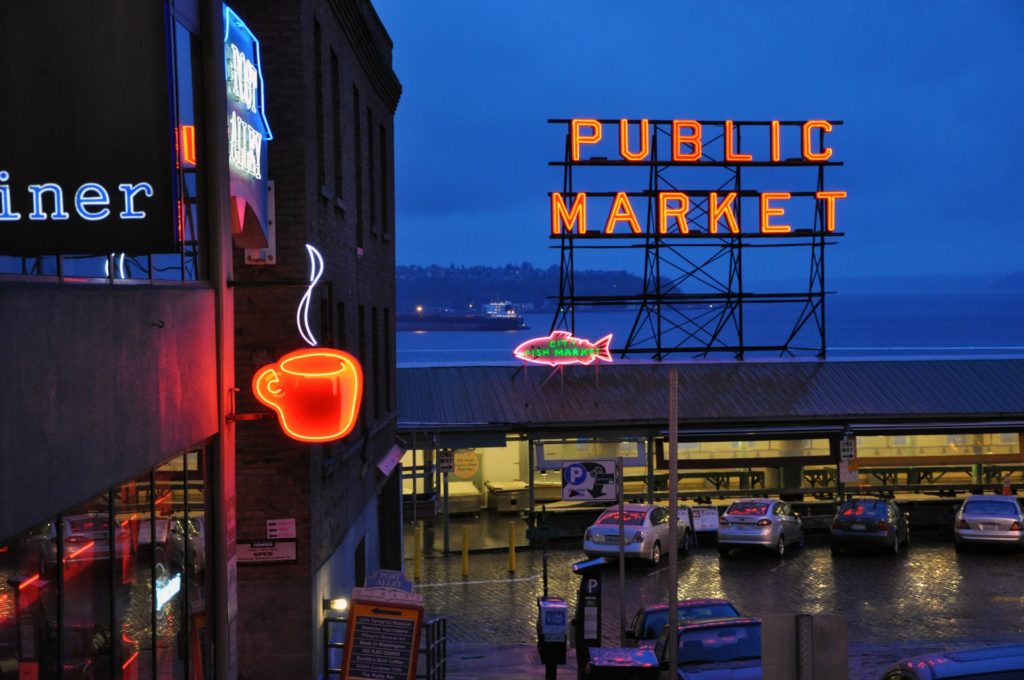 ---
How Do You Choose a Nursing School in Seattle?
One important factor is the student-to-instructor ratio of each nursing school. More faculty provides students with more individualized attention to succeed. Additionally, the graduation rate will show which nursing schools in Seattle WA provided students with a positive experience.
Another factor to consider is the price. There are many options that can help students attend college for free or spend as little money as possible. So look for nursing schools in Seattle WA that aren't as expensive but still provide a solid education. Keep in mind that there are many state and federal grants for nursing schools in Seattle WA.
---
How is the Job Market for Nurses in Seattle?
The Seattle metropolitan area ranks as one of the best cities for registered nurses to work in the country. Nursing jobs in Seattle are plentiful for both licensed practical nurses (LPN) and registered nurses (RN). Additionally, there is a demand for advanced practice nurses with high paying many nurse practitioner jobs. Nurses can find jobs in various health care settings, including nursing homes and hospitals.
---
Are there Travel Nursing Jobs in Seattle?
Travel nurse jobs are available as registered nurse jobs for people who want to go into people's homes who need care. Travel nursing jobs in Seattle Washington can also be found in hospice centers that send nurses into nursing homes to care for residents.
---
Nurse Practitioner Jobs in Seattle
Besides the travel nurse jobs in Seattle WA, nurses may also work in a doctor's office, which Seattle has plenty of. Many practices have openings for nurse practitioner jobs in Seattle in various specialties. A nurse can open their own practice as a nurse practitioner. NPs do not need to work under a doctor in Seattle WA. So, nurses with graduate degrees have more flexibility.
---
Seattle Nursing Assistant Jobs
For those who don't have a nursing degree or are working on one, there are also nursing jobs in Seattle Washington available as nursing assistant jobs in Seattle. A person may need a certificate that takes a few weeks to earn, but it's a job that's highly in demand. Nursing assistant jobs in Seattle are also an excellent way for people to earn experience in the field.
---
How Much Do RN Nurses Make in Seattle?
How much does a Registered Nurse in the Seattle metro area make? The average nurse salary in Seattle for RNs is much higher than in many other places in the US. The average registered nurse salary in Seattle is $105,540. Additionally, the salary is even higher for nurses with specialties. Nurses can also have a higher salary if they earn a master's degree or takes on a leadership role.
---
What is a Nurse Practitioner's Salary in Seattle?
Where are the highest-paid nurse practitioners? While the nursing salary in Seattle for registered nurses averages more than normal, the nurse salary in Seattle is also higher for a nurse practitioner. The nurse practitioner salary in Seattle is higher than the US average as well. In fact, the average nurse practitioner salary in Seattle is $139,900 per year. This nurse salary in Seattle is higher than the registered nurse salary in Seattle and is also higher than the national average for nurse practitioners.
---
Related: