Healthcare in the state of Washington is in an interesting position. While Washington is the center of the tech economy, and Seattle is one of the world's most influential cities, the state also has vast rural regions with remote communities, where access to healthcare is critically poor. Washington is feeling the pressure of the national nursing shortage in a very serious way, and while Seattle and the state's other cities have plenty of nurses, the rest of the state is suffering.
Washington's nursing schools are working to improve the position of nurses with education – specifically, with online RN to BSN programs that help them improve their credentials and advance their career, while also providing the care that Washington's people need. With online nursing programs in Washington state, working nurses – especially those in rural areas – can get the training and skills they need without having to leave their communities.
Methodology: Ranking the Best Online RN to BSN Programs in Washington State
TopRNtoBSN editors only consider reputable, accredited nursing schools for their ranking of the best online nursing programs in Washington state, but it doesn't stop there. Programs are ranked according to criteria that is important to busy working nurses who want to see a positive career impact: Cost, Salary, and Student Reviews. Data comes from College Scorecard, IPEDS, and Niche.
1. University of Washington-Bothell – Bothell, WA

The University of Washington in Bothell offers an online RN to BSN program, which is part of the school of Nursing and Health Studies. As one of the best online nursing programs in Washington state, the RN to BSN degree program is CCNE accredited, and teaches nursing students on the importance of quality care and promotes critical thinking abilities, and leadership skills to enhance their learning, while preparing them for the nursing workplace. The RN to BSN program is forty-five credits of the full 120-credit bachelor's degree, and it is available fully online; however, there are multiple locations throughout Bothell and Washington State for flexible scheduling. Tuition is also low, compared to other Washington State universities.
Located in Bothell, the UWB nursing school provides an interdisciplinary faculty, which helps students become engaged in academic excellence, and promote community health to the surrounding area. The school also has a low student to faculty ratio. Classes are available one-day-per-week or a bi-weekly option. The University of Washington also has an over 95% on-time graduation rate.
Format: Hybrid
Accreditation: CCNE
2. University of Washington-Tacoma – Tacoma, WA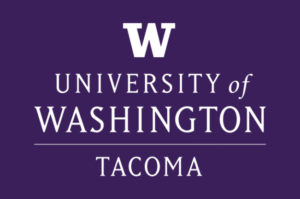 The University of Washington in Tacoma online RN to BSN program allows working RNs to complete a four-year degree in as little as two years. Some examples of course studies are healthcare leadership, nursing informatics, and research in nursing. One main goal of UWT is to create health professionalism through culturally sensitive individuals. The program CCNE accredited; the curriculum is provided through the AACN. Tuition cost for the RN to BSN degree are low to most nursing students within the state. The RN to BSN degree is also considered a Hybrid curriculum that is available at part-time and also fulltime, for easy convenience. The school is also one of the best online RN to BSN programs in Washington State chosen by working nursing students.
Located in Tacoma, UW Tacoma is an urban serving institution, just south of Seattle. The University of Washington offers a vast number of majors and minors for both undergraduate and graduate students within six schools and also programs. UW Tacoma provides a low student to faculty ratio, making the relationship between student and instructor a rewarding experience.
Format: Hybrid
Accreditation: CCNE
3. Washington State University – Pullman, WA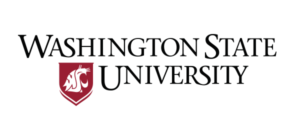 Washington State University in Pullman offers an online RN to BSN program that provides working RNs higher learning, with courses that will help them advance in the nursing field. The program is a thirty-two credit curriculum, added towards their four-year bachelor's degree. Courses include assessment, research, informatics, leadership, management, ethics, mental health and community health. The program is fully online; however, there is one face to face interaction required per semester. Clinical hours are available at several specified sites throughout the town. Tuition for the RN to BSN completion at WSU is one of the lowest in online nursing programs in Washington State. The Washington State University is CCNE accredited.
Founded in 1969, WSU began as the first college that offered nursing programs in Eastern Washington State. There was no online RN to BSN programs in Washington State prior to the mid-1960. WSU also offers over 200 other majors, including Accounting, Computer engineering, and Social Sciences.
Format: Online
Accreditation: CCNE
4. Bellevue College – Bellevue, WA

The RN to BSN degree program at Bellevue College offers a hybrid learning option for working nursing students. The curriculum is designed to enhance leadership and management skills in the healthcare industry. Examples of Courses that nursing students will take at Bellevue College are scholarly inquiry, management, leadership, health information technology, and community and public health. The program has an accreditation review with the CCNE and tuition costs are among the lowest within the state.
Bellevue College, founded in 1966, is now the third-largest university for higher learning throughout the state of Washington. Bellevue also provides an outstanding campus life and offers several clubs and organizations for college involvement. The school is located just ten miles from downtown Seattle and a short distance from the Cascade Mountains.
Format: Hybrid
Accreditation: CCNE
5. Saint Martin's University – Lacey, WA

The RN to BSN completion program at Saint Martin's University provides nursing students with a flexible class schedule, where you attend class just one night per week. The hybrid course option provides nursing students with studies on Health Policy, Global Health, Ethical issues in Healthcare, and Population Health in the Community. Saint Martin's University is one of the top online nursing programs in Washington State. Tuition costs are also affordable compared to other college institutions within the state. The school has also given out over 20 million on scholarships.
The Saint Martin's University's RN to BSN program is CCNE accredited, with a low student to faculty ratio. The school started originally in 1895 with just one student as a high school; however, by 1900 it became a college with over 20 students. By the 1930s, the school became an accredited, four-year institution.
Format: Hybrid
Accreditation: CCNE
How Do I Become a Nurse in Washington?
The nursing industry has continuously increased over the past decade or so. It is believed to be due to the baby boom effect, referring to the generation who lived between 1946 through 1964. Basically, the older population are living longer and this has caused the higher need for healthcare professionals to care for them.
In order to become a registered nurse in the state of Washington, first you must be a graduate of a Washington state nursing program. Applying to a university that offers an RN to BSN program is a great way to increase your knowledge and build your nursing skills and techniques. A nursing student that receives a certificate of completion from the college, will then have the eligibility to take the NCLEX-RN test. The NCLEX exam is provided by Pearson Vue. All graduates also must go through a background check and provide transcripts of their nursing program. The NCLEX-RN costs $200 to take. Once a student has passed the test, the student will receive their Washington state RN licensure.
How is the Job Market for Nurses in Washington?
The job outlook for nurses in the state of Washington is growing and many nurses will be needed to assist the growing elderly population. According to the BLS, there is actually a surplus of nurses, especially in metroplex cities and areas. That is not to say nurses are not needed, it just points out that the supply for the nurses may not be as critical compared to other states in the region.
However, the nurse population may become more in-demand as the older generation of nurses move into retirement. According to a report back in 2011 by the University of Washington, older nurses who were in their fifties accounted for over thirty percent of the nurse population within the state. Seattle is a great example. The nurse industry in the city is booming and many nurses, including traveling nurses, find Seattle as a great place to receive their nursing education. Seattle is one of the best places to work as a nurse or even move forward to higher educational opportunities. RN Positions include LPNs, clinical nurses, nurse practitioners, nurse midwives, and nurse anesthetists. Each are needed within the state to accommodate for the nursing demand throughout the major cities and towns.
How Much Can I Make as a Nurse in Washington?
The nursing industry is one field that is constantly changing and increasing its economy. Depending on location, employer, and experience, RN's can also make a good income in the state of Washington. In fact, Washington is one of the highest-paying states for nurses, and Seattle counts among the highest-paying cities. For example, in 2018 registered nurses in Washington state, made on average $77,000 annually. In fact, according to the BLS, Washington State is considered as one of the top highest nursing salaried states in the nation. The average RN salary is $82,670 annually, according to the bureau of labor and statistics. The average is about $7,000 over the national average. LPNs are also important for Washington, despite that they are nurses with less educational credit. The average salary rate for LPNs in the state is about $55,420 annually.
Other nursing positions to consider include nurse midwives, who earn approximately $102,670 annually. However, the one nursing career in Washington that is worth all the time and effort is the nurse practitioner. Like many other states throughout the nation, the nurse practitioner's salary rate in the state of Washington is usually close to six digit figures, if not over. However, with this higher income bracket comes more responsibility, leadership, and administrative direction. Most nurse practitioners have gone on to earn an education level of an MSN or higher. The average salary of the nurse practitioner is $110,00 annually, however, they can have the opportunity to make $150,000.
Related:
Nursing in Washington
Nursing in the USA- Information about all 50 States
10 States in High Demand for Nurses
25 Highest Paying Cities for Nursing
25 Highest Paying States for Nurses
Essential Travel Nurse Guide