Certified Nurse Midwife Programs Texas and Beyond
The best certified midwife programs online for nurses teach the age-old art of caring for women in pregnancy and birth through a modern lens. Nurse midwifery is, quite simply, one of the most critical roles in contemporary healthcare. While to many people, "midwife" may sound old-fashioned or even historical, nurse midwives are not a thing of the past, they are the present and future of birthing.
With extensive midwifery education in the most current medical research and the most up-to-date evidence-based nursing practice, certified nurse midwives are the best of all possible worlds for expectant mothers and their newborns.
---
Ranking the Best Online Nurse Midwifery Programs
To rank the Top 15 Online Nurse Midwifery Programs, Top RN to BSN researched online, hybrid, and low-residency nurse-midwifery MSN and DNP programs across the US, choosing only those with regional certification, as well as many with ACME certification. We then ranked programs according to three factors:
Cost: current tuition (according to IPEDS)
Reputation: current Niche score
Return on Investment: current alumni salaries (according to College Scorecard)
This combination provides the best balance of quality, affordability, and job-market authority for nurse midwifery graduates.
---
---
1. James Madison University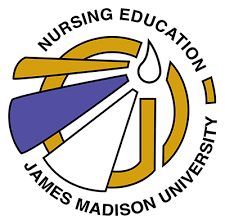 U.S. News ranks James Madison University at one hundred seventeen for both Masters and Doctor of Nursing Practice degrees in Nursing schools. Kiplinger's Personal Finance Top 100 ranks JMU as one of the best values for your dollar in the public education field. Although JMU's branding tends to emphasize their esteemed school paper and sports teams, the small class sizes contribute to a reputation for having one of the most tight-knit communities for Nursing students, and this is a major draw for many students and professionals in the field. The graduate nursing enrollment at James Madison University totals one hundred and twenty students, with two dozen studying full-time.
The ACME-accredited JMU MSN Nurse-Midwifery Concentration program will train students on advanced health assessment, health care policy, the role of an advanced practice nurse, and epidemiology and population assessment among other courses. This unusual program uses a special partnership with Shenandoah University to provide students with an MSN from JMU, and a post-graduate certificate in Nurse Midwifery from Shenandoah. Online nurse-midwifery programs like the certified midwife programs at JMU help a student become an invaluable asset to a hospital. JMU's emphasis on rural and underserved communities makes the nurse-midwifery MSN a valuable contribution to Appalachian life.
Format: Hybrid (partnership with Shenandoah University)
Cost: $$$$$
---
2. University of Colorado College of Nursing

One of the nation's most acclaimed medical and health sciences institutions, the University of Colorado Denver Anschutz Medical Campus. The school dates back to the University of Colorado's original medical college in the late 19th century, which held courses in Denver because of the city's larger population. CU's health programs rank in the top 20, and many in the top 10, by the US News & World Report. The College of Nursing, dating back to 1898, is particularly well-regarded. In addition, the University of Colorado focuses heavily on academic excellence, and the rankings and awards that they've won prove it.
The College of Nursing offers four courses online for the CU Anschutz MSN in Nurse Midwifery. For those pursuing certified midwife programs from a rural area, there are special allowances made for study and qualification, given the spread-out nature of the state of Colorado. For residents of Colorado, the University's online nurse midwifery programs is one of the best deals available in terms of return on investment, with resident tuition varying depending on several factors but generally being lower than average within this field.
Format: Hybrid
Cost: $$$$$
---
3. Texas Tech University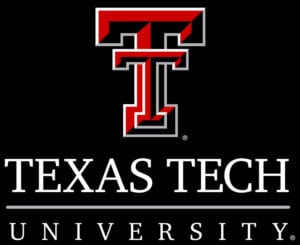 Texas Tech University, the flagship institution for the Texas Tech University System, was established in 1923 and draws on a century of tradition in technical fields and training. Founded as a technical college, Texas Tech's stated mission was to provide career training for the people of west Texas, where there was no public higher education institution. Clearly, the need was there, and today, with nearly 40,000 students, Texas Tech is central to professional life in the region. Ranked one hundred eighty-seven on Best Colleges' National Universities list in the 2019 edition, Texas Tech is primarily known for the TTU Health Sciences Center.
Texas Tech University's online nurse midwifery programs are for both beginning nursing professionals and students, those who have been at the game for a little while, and are looking to strengthen their resumes. TTU's hybrid MSN in Nurse Midwifery degree program provides students with online and web-enhanced courses (requiring some on-campus attendance); the nurse-midwifery track will require a little more on-campus time than other specializations. Coming from West Texa's leading technical university, TTU's certified midwife programs can be a tremendous stepping stone in one's career.
Format: Hybrid
Cost: $$$$$
---
4. University of Washington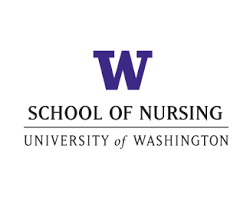 Ranked one of U.S. News & World Report's top national universities for 2019,, the University of Washington is Washington state's leader in social science, medical, engineering, and business programs. Founded in 1861, UW dates back to just after Seattle was incorporated as a city, and well before the Washington Territory statehood. In other words, Seattle and the state of Washington owe a lot to UW, which is not just a great school, but a cornerstone of life in the Pacific Northwest. Plus, nursing graduates are already in one of the highest-paying cities for nurses.
The University of Washington DNP in Nurse Midwifery program is one of the most comprehensive certified midwife programs available right now. The first year is a hybrid program, 50/50 online and in person, and will take students through the steps to build a solid foundation to be not only an expert in their field, but a pillar of their professional community, covering leadership, appraisal, health systems and policy, and quality improvement. More than 20 diverse sites give nurse-midwifery students a wide range of experience. Not many online nurse midwifery programs are so devoted to creating not just great professionals, but people who may impact the health industry at large.
Format: Hybrid (on-campus once a week)
Cost: $$$$$
10 Best Nursing Schools in Seattle
---
5. Georgetown University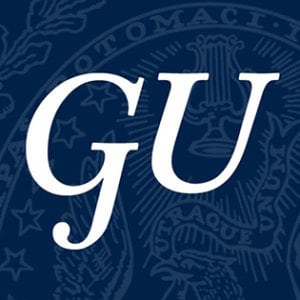 Georgetown University is one of those schools that needs no introduction. With just around seven thousand students, Georgetown is one of the most selective and elite institutions in the nation, and gaining admittance is very competitive. As the nation's first Catholic university, located in the nation's capital, Georgetown has tremendous academic and political influence. With the oldest Catholic medical school and the world-renowned Georgetown University Medical Center, Georgetown is also one of the nation's most influential institutions in health sciences.
As a household-name university, Georgetown wishes to only produce professionals who will rise to the top of their field, including the Georgetown Masters in Midwifery degree program. Admissions in Georgetown's certified midwife program is competitive with such an excellent reputation. But, if you make the cut, and you can stick it out, you will effectively have your career made for you. Georgetown's online nurse-midwifery programs cover everything from the philosophy, ethics, and nursing business. They also teach advanced health assessment, pharmacology, and pathophysiology. In addition, the training requires one thousand plus clinical hours for the part-time program alone.
Format: Online (with 3 on-campus intensives)
Cost: $$$$$
---
6. George Washington University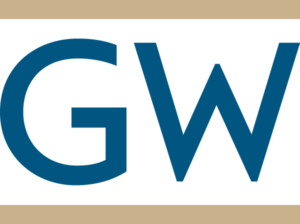 Founded in 1821 by a Congressional charter, George Washington University was designed as proof of Washington DC's growth and development into a world capital, following the first president's last wishes. With its location in the District, GWU is one of the most politically connected universities in the nation, and in addition to its political powers, is primarily known for its programs in engineering and health professions. The university is also highly selective, with admitted students receiving the highest level of support and professional opportunity outside of the Ivy League.
The GWU hybrid MSN-Nurse Midwifery program comes about through a partnership with Shenandoah University, which provides a post-graduate certificate in nurse midwifery to George Washington University's certified midwife programs. The program features faculty mentoring, part-time and full-time enrollment options, and focused attention to antepartum, perinatal, neonatal, and postpartum care, with a mind towards serving underserved communities such as rural areas. GWU's program creates nursing care superheroes who will help push the highest quality medical treatment out to areas where it might not easily be found.
Format: Hybrid (partnership with Shenandoah University)
Cost: $$$$$
---
7. Stony Brook University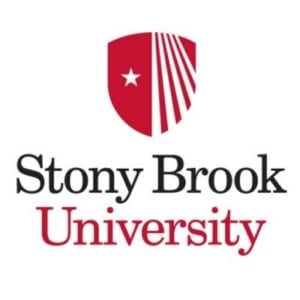 Stony Brook University is not just a great school but a pillar of life and learning for Long Island and the state of New York. While Stony Brook began as a teacher's college in 1957, over the following six decades the university grew into a hub for major breakthroughs in research and development, consistently turning out some of the very best people in the medical field. Stony Brook Medicine provides not only research and learning, but community health care, and overall the university accounts for a nearly seven and a half billion dollars economic impact on Long Island.
The university's certified midwife programs include Stony Brook's MSN in Nurse Midwifery, combining online nurse-midwifery programs with on-site coursework. The work that nursing students will do here is not a simple training course but implementing scientific findings to improve nursing care, with a focus on theory and clinical judgment. At Stony Brook, you're not a trainee. You're a researcher and may wind up doing some of your most important work while here. Stony Brook is also an affordable way to get a degree in one of the highest-paying states for nurses.
Format: Online (some on-site requirements)
Cost: $$$$$
---
8. University of Kansas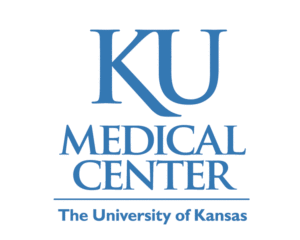 Founded in 1865, the University of Kansas has a bigger job than just educating Kansas' people – it came about to heal and restore the state that had just a few years before been known as "Bloody Kansas" for its pre-Civil War violence. Today, KU is one of Kansas' bedrocks, recognized as the region's finest research university and a center of health and medicine with the KU Medical Center. Kansas is known for its value and return on investment, regularly ranking as the best value.
One of the Midwest's finest certified midwife programs is the University of Kansas' DNP Nurse Midwifery track. With online nurse-midwifery programs and intensives, the nurse-midwife DNP program will have students studying at several facilities around the Kansas City metropolitan area and beyond and will make graduates eligible for the national certification examination by the American Midwifery Certification Board, which may open the door to an Advanced Practice Registered Nurse license, essentially a golden ticket for professionals in this field.
Format: Online (with intensives)
Cost: $$$$$
25 Best Nurse Residency Programs Post-BSN
---
9. Baylor University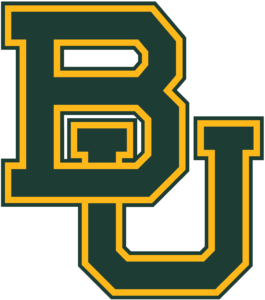 Founded in 1845, Baylor University is a Christian college in Waco, TX, the oldest continuously operating college in the state, known for its motto "For Church, For Texas." At the time, Texas was still an independent republic, not yet having joined the US, and Texas identity and service to Texas are still at Baylor's heart. Baylor is ranked particularly highly for nursing, coming in at #10 nationally for midwifery according to U.S. News & World Report. The name brand recognition of a school like Baylor University can go a long way in advancing one's career, and that's an integral part to Baylor University's identity.
The Baylor online DNP in Nurse-Midwifery degree program includes a post-masters track and is one of the best certified midwife programs in the state. Program features include a 100% first-time pass rate for certification exams, ACME accreditation, and CCNE accreditation. The Herrington School of Nursing is widely considered one of the finest in Texas and in the entire US. The extensive training and education found here will make for a robust and impressive resume, virtually ensuring employment anywhere in the country.
Format: Online (with immersions)
Cost: $$$$$
---
10. East Carolina University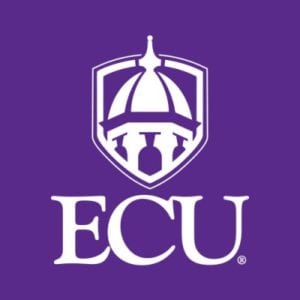 When people talk about East Carolina University, one of the first things that comes up is the ECU Pirates. It's a big sports college, but their medical programs are comprehensive, with extensive awards and honors programs to help produce an impressive resume. In fact, ECU educates more nurses than any other college in the Carolinas and is widely seen as the top nursing school in the South. In other words, East Carolina University does not just produce people who can find work in their chosen professions, but people who are industry leaders and game-changers.
ECU's online MSN in Nurse Midwifery degree is one of the more impressive online nurse-midwifery programs available. The program will qualify students for the American Midwifery Certification Board exam to work under the CNM title, and post-masters certificates are available for those who want to advance their education. Many who study with ECU go on to become educational professionals, allowing for greater diversity in one's career path. With comprehensive education on the skills demanded of midwifery professionals as well as the business side of the healthcare industry, it shouldn't be surprising to find hospital and pharmacy founders among ECU's alumni.
Format: Online
Cost: $$$$$
---
11. University of Cincinnati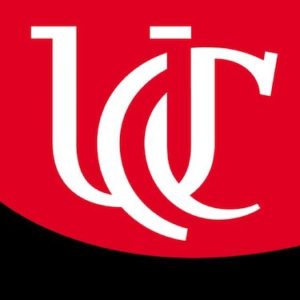 The University of Cincinnati's motto is "Strength in Unity," and that spirit has been driving UC for nearly 200 years. Even studying online, students find a rich and vibrant community surrounding the school. Founded in 1819, UC is one of the oldest universities in the Midwest and one of Ohio's most trusted institutions, making a major impact on the development of the first city founded after the American Revolution. The University of Cincinnati is devoted to giving its students both a place and a purpose. The school is the birthplace of the cooperative education model and the foundation of experiential professional learning.
The University of Cincinnati's online Master's in Nurse-Midwifery track is a comprehensive program. The program is devoted to understanding everything about helping women through the birthing process. The process includes the physical and psychosocial aspects, but also the spiritual and religious needs of the patient. Nursing is a scientific field, but unlike many medical fields, nursing goes well beyond science. And the University of Cincinnati's certified midwife programs aims to equip graduates with all of the tools needed for the human element of the job.
Format: Online
Cost: $$$$$
---
12. Bethel University
One of the leading Christian universities in Minnesota since its founding in 1871, Bethel University was actually founded in Chicago, moving to Saint Paul, and then Arden Hills by 1972. Bethel's mission statement is to develop students on all levels: spiritually, socially, and physically, within a Christian environment. Whatever your religious background, Bethel has a strong track record for producing excellent nursing professionals, and the culture surrounding the school is quite positive.
The online nurse midwifery programs at Bethel University will cover much of the same ground as any other online nurse-midwifery programs but are focused heavily on providing care to underserved communities, including rural and inner-city areas. Whether or not this is your career plan, being able to work directly in these communities proves to employers that your credentials in nurse-midwife practice do not only qualify you but that you have extensive experience with the human element and the compassionate side of nursing, as well.
Format: Online (with intensives)
Cost: $$$$$
---
13. Old Dominion University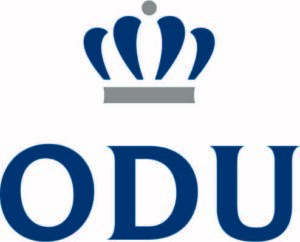 Established in 1930 as an extension campus of the College of William & Mary, Old Dominion University in Norfolk, Virginia, is a leading public research university. Of course, ODU has far outgrown its origins, with demand increasing to make the university one of Virginia's largest, and a comprehensive research university. ODU has particularly made its name on online and distance education in recent years. It has emerged as a great choice for medical professionals who are considering a possible future in academics and research, as well as the business side of the profession.
ODU's certified nurse midwifery programs are offered in partnership with Shenandoah University, providing their online MSN courses along with Shenandoah's post-graduate certificate in nurse-midwifery. A two-year program awarding a Master of Science in Nursing opens the door for further certification and licensing. However, what really makes ODU a first choice is the access that students will have to one of the best research facilities in the country. For students who wish to delve into the science end of the field, ODU will help them to make contacts and learn the skills required to become a tenured professor, resident, or researcher at a leading university.
Format: Hybrid (partnership with Shenandoah University)
Cost: $$$$$
---
14. Philadelphia University + Thomas Jefferson University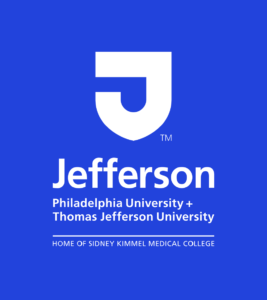 Jefferson University (Philadelphia University + Thomas Jefferson University) started in 1824 as Jefferson Medical College, and Philadelphia University started in 1884 as the Philadelphia Textile School. The new Jefferson opened on July 1, 2017, as a result of the merger of these two renowned universities. Jefferson is home to the Sidney Kimmel Medical College, the College of Nursing, as well as numerous colleges, schools, and institutes. Others include the Kanbar College of Design, Engineering, and Commerce which delivers high-impact education in 160 undergraduate and graduate programs to 7,800 students in architecture, business, design, engineering, fashion and textiles, health, medicine, science, and social sciences.
Jefferson University's certified midwife programs include two and three-year tracks to the American Midwifery Certification Board exam. The final four semesters of both programs are full-time with advanced placement for certain qualified MEAC-educated professional midwives. However, a bachelor's degree is a prerequisite. As a primarily online nurse-midwifery program with only two intensives, it's not difficult to work Jefferson into your educational career plan. In addition, accessibility is one of the strongest attractions for this program, with online education allowing students to do the bulk of their coursework on their own time. This flexibility makes it ideal for working professionals who want to advance their careers with further training.
Format: Online (with 2 intensives)
Cost: $$$$$
---
15. University of New Mexico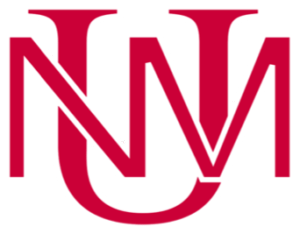 The University of New Mexico, the state's flagship institution, opened in 1889 to provide higher education to what was then the New Mexico Territory. A top-tier national research university, UNM is particularly crucial as a provider of medical services for Albuquerque and also the surrounding region. U.S. News & World Report ranks the university among the top institutions for primary care and #2 for rural medicine. New Mexico is one of the more rural states in the US, and also one of the poorest. However, it is populated with both philanthropists and professionals seeking to make rural life easier for those living away from the city.
Of course, it stands to reason that the University of New Mexico has one of the best-certified midwife programs in the country for rural medicine. For anyone looking to devote some time to rural medicine, the Nurse-Midwifery track at the UNM College of Nursing is an excellent choice. Students can develop their careers and also build a strong resume with online nurse-midwifery programs. Graduates complete the MSN with a full-time, two-year program. With online MSN core courses available and an APRN Core program involving both online and on-site experience, any hospital looking to push healthcare in a rural area is likely to fast-track UNM graduates to the top of the list.
Format: Hybrid (core online, concentration hybrid)
Cost: $$$$$
Best Nursing Schools in Albuquerque
---
The Importance of Online Nurse Midwifery Programs
Nurse midwives are unique for a lot of reasons. For one, they can provide a closer form of care than the average OB-GYN since their training in nursing makes hands-on patient care central to their expertise. In addition, nurse midwives can provide a valuable middle ground between mothers who want the security of a medical birthing environment and the intimacy of a midwife over the clinical nature of an obstetrician. Perhaps most importantly, though, nurse midwives are crucial to providing medical care in rural and also remote regions where there are few or no OB-GYNs in practice.
Nurse midwives should have a nursing degree as nurse practitioners from a regionally accredited college or university. Preferably they should have accreditation from the accreditation commission on collegiate nursing education. As with other specializations, nurse-midwifery is on course to make a doctor of nursing practice (DNP) the standard for entry-level positions in nurse-midwifery. However, the American College of Nurse-Midwives (ACNM), which accredits nurse-midwifery programs, has resisted that trend, arguing that nurse-midwives are too crucial to be held up in unnecessary schooling when a master's degree program (MSN) provides all the education necessary. Still, many nursing schools are already making the transition from MSN to DNP Nurse-Midwifery programs or developing bridge programs for those who want to take the next step to a DNP.
---
Related: