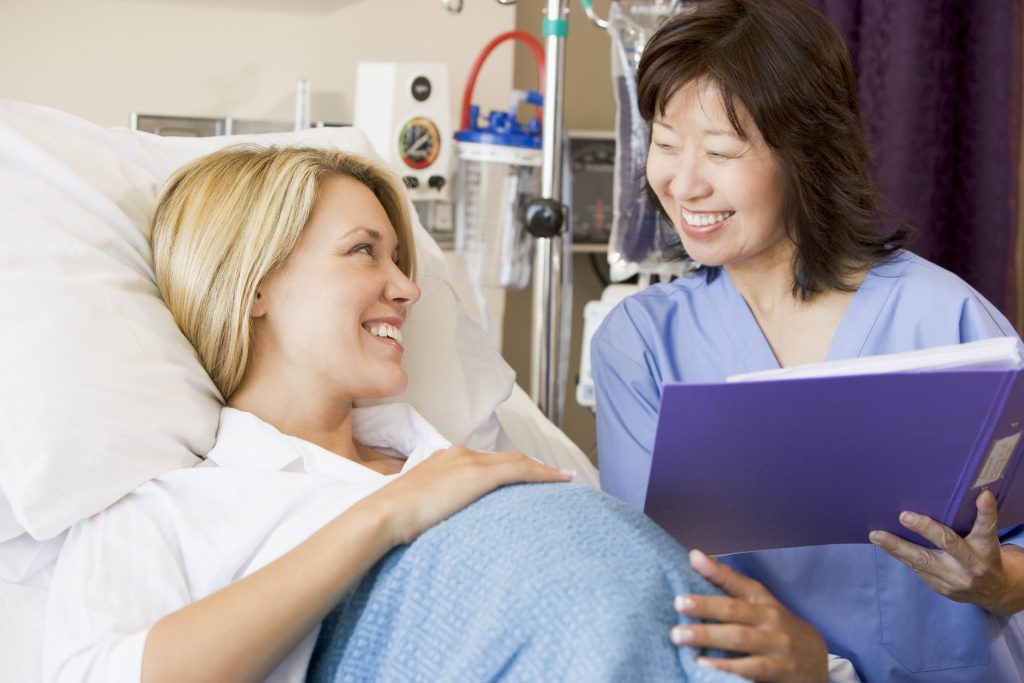 Steps to Become a Certified Nurse Midwife
Certified Nurse Midwife education requirements include several steps before earning the credentials and title to work in the field of Midwifery. The CNM career path is an advanced practice registered nurse because it requires graduate-level education and clinical training. Advanced Practice Registered Nurse (APRN) is the title for practicing nurses who have completed more education and training than the RN. The first step is to earn an MSN or PhD in Midwifery.
This education will provide a CNM with the highest possible chances to engage in a fulfilling career helping with all aspects of the birthing process. The next step is earning the right training and skills to become a CNM. The last step is going for the job that will best fit all your needs. Those who become Certified Nurse Midwives must love birthing, babies, and the community they serve. Furthermore, it is also one of the most popular nursing fields.
---
The Nurse Midwife Education Process
As advanced practice nurses, CNMs will have spent a great deal of time in the classroom. The two options for being eligible to become certified as a Nurse Midwife are to earn an MSN with a focus in Midwifery, or to earn a doctor of nursing practice (DNP) in Nursing and Midwifery. Soon, the entry-level position for a CNM is the terminal degree, a Ph.D., or a DNP in nurse-midwifery. Each of the paths of education will create experts of regular nurses. There are only 38 graduate programs that have ACME accreditation. These programs are often two years from start to finish, but there are part-time and accelerated options that could lengthen or shorten this time, with the right credentials upon application.
Coursework for CNMs includes childbirth and delivery, neonatal care, women's and reproductive health, to name a few. The experience year for the CMN is where they learn how to conduct appropriate consultations and treatment plans as well as other common practices required before anyone can be certified. Subjects discussed in the classroom include both puberty and menopause. All midwifery programs in the United States must have accreditation from the Accreditation Commission for Midwifery Education before a graduate takes the certification exam. Additionally, RNs need at least one year of training to become a certified nurse-midwife.
---
Nurse Midwife Job Search
Once the education and year of training are complete, looking for the job that meets all the graduate's priorities is what will give a Certified Nurse Midwife a sigh of relief after all those steps to get there. Working in a hospital is a very common job for a nurse-midwife, as most U.S. babies are born in hospitals. There are other many other options to consider, as well, when looking for a job as a CNM. The most common places of work for a certified nurse-midwife are the following:
Hospitals
Physician's offices
Birth centers
Home healthcare providers
Community clinics
Military Bases
---
The CNM Salary
The salary of a CNM will ultimately depend on who the employer is. Nurse-Midwives are the highest-paid professionals in the field of Nursing. According to the Bureau of Labor and Statistics, the average salary is for a practicing CNM is $103,640, as of 2017. The BLS also projects that job growth will continue to rise from 2016 to 2026. States like California, Florida, and New York are becoming favorite places to find work as a certified nurse-midwife.
---
Related: