Highest Paying Cities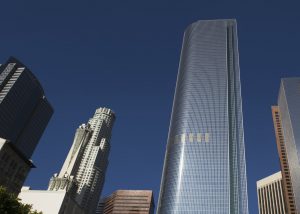 Although nurses are needed everywhere, when it comes to paying benefits, workload, and opportunity, location is everything. There's talk all over the US about the growing nursing shortage, and there are few areas that are unaffected, but some areas are working to close the gap in the number of nurses the old-fashioned way – attracting them with higher pay, especially to cities that have become known for their quality of life and vibrant growth. If you're a nurse today, the ball's in your court – you can live where you want to live and trust that a job will be there for you. That's why Top RN is ranking the Top 25 Highest-Paying Cities for Nurses.
---
The Best Time and Place to Become a Nurse
The nursing shortage is based on several factors – the retirement of Baby Boomer nurses, most of them in supervisory or leadership positions; the inability of nursing schools to accommodate demand; and the intensive nature of nursing education. But for all the reasons, it's real, and those factors make now the best possible time to become a nurse. The Bureau of Labor Statistics expects nearly 440,000 new jobs to open in the next decade – a growth rate of 15%, well above the national average – and median salaries are going up everywhere ($70,000 nationally in 2017).
It's a great situation for nurses – a shortage of labor means workers have more flexibility and opportunity, and can really shop around for the state, city, and even facility they want. A good nurse can pick up and go just about anywhere, setting their sites on the most nurse-friendly hospitals in the US, or lighting out for the highest-paying states for nurses. On the other hand, you could relocate a little closer and find the highest-paying city for nurses in your state. In this era of mobility, when professionals are perpetually looking for their next better job, travel nursing has become popular, but you can only live the transient life for so long. If you're a travel nurse who's getting tired of the nomadic life and feel ready to settle down in a town that treats nurses right, look for a post in one of these highest-paying cities. You could do a lot worse.
---
Ranking the Highest-Paying Cities for Nurses
The Top RN ranking of the highest-paying cities for nurses is based on numbers provided by real, working nurses to Payscale.com. We took average annual salary rates, by location, for Registered Nurses, RN Supervisors, and Charge RNs, as well as Emergency Room RNs – more than 25,000 of them nationwide:
RN Reporting: 9032
RN Supervisors Reporting: 3666
Charge RNs Reporting: 2835
Emergency Room RNs Reporting: 12,010
We then averaged the pay rates for all four in each major city represented on Payscale to find the cities with the highest average salaries. The Highest-Paying Cities for Nurses ranking is ordered from highest to lowest pay.
---
1. Los Angeles, CA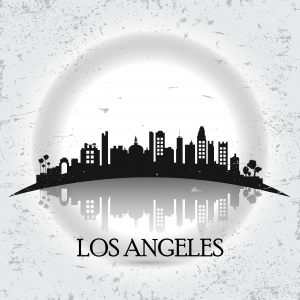 The second-largest city in the US (by population) and largest on the West Coast, Los Angeles, CA, has a need for healthcare greater than many nations. With more than 13 million people – 18 million, counting the entire LA-Long Beach metropolitan area – Los Angeles is extraordinarily diverse, with large populations of African-American, Latino, and Asian-American residents, and a wide range of economic classes. That size and diversity create a tremendous need for a healthcare system that can meet the needs of everyone. Major hospitals include the internationally known Cedars-Sinai Medical Center and the Ronald Reagan UCLA Medical Center, as well as large physician networks, County Department of Health Services facilities, and countless private practices.
All of these medical facilities create a wealth of job opportunities for nurses, making Los Angeles the highest-paying city in the US for nurses. California is already one of the best states in the nation for nursing education, and LA is an exceptional place going through exceptional changes; in fact, according to the California Health Care Foundation, it's one of the few cities that actually has more hospitals beds capacity than it needs. According to PayScale, real working nurses report salaries of nearly $80,000 for licensed RNs and more than $92,000 for Charge Nurses. While Los Angeles does have a high cost of living, those are impressive salaries nationwide, showing why California is also the highest-paying state for nurses.
Average Salary: $85,901
---
2. San Diego, CA
LA's smaller neighbor to the south, San Diego, CA, is widely named one of the most beautiful cities in the world, with mountains, mesas, canyons, and the San Diego River dividing the city up into distinct sections. With the Pacific Ocean to the west and the Mexican border to the South, San Diego is also highly diverse, with large Latino and Asian-American populations and more than 1.4 million residents. While much smaller than LA, San Diego is the second-largest city in California, and that size – as well as the city's unusual geography, which makes San Diego an unusually isolated city – make healthcare a priority in the city.
San Diego, like the state of California, is one of the highest-paying locations for nurses. UC San Diego Health and the Scripps Health hospitals (named for Ellen Browning Scripps, who also founded the Scripps Research Institute) are two of the city's world-class healthcare facilities, employing more than 24,000 people between the two systems. San Diego's healthcare landscape is recognized as one of the best, especially known for integrated care, and professionals reap the benefits in salary. RNs in San Diego make upwards of $80,000 a year, with higher-ranking nurses reaching well beyond $90,000, to make San Diego one of the highest-paying cities for nurses.
Average Salary: $85,257
---
3. New York, NY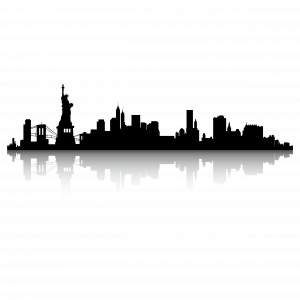 It might be so nice they named it twice, but New York, NY, is also one of the busiest and more demanding cities for healthcare. With more than 8.6 million people crammed into 300 square miles, NYC is the most densely populated major city in the US, and with far-flung suburbs connected by train and highway, the New York metropolitan area (including portions of New Jersey and Connecticut) has more than 23 million. New York is home to people from all over the world, including some of the richest and poorest Americans. Obviously, such an enormous city creates an enormous healthcare system, and New York is home to some of the world's top hospitals, including Presbyterian Hospital, Mount Sinai Hospital, and the NYU Langone Medical Center (a world-class university research hospital).
Nurses are in high demand in New York, creating a strong demand and, consequently, high pay. Like many cities, New York faces a nursing shortage that will require more than 60,000 new nurses within the next decade; numbers are especially concerning for nurse managers, with a high proportion of nurses nearing retirement age. New York also has an exceptionally high cost of living, resulting in higher salaries to match – more than $70,000 a year for the average RN, and more than $80,000 for higher-ranking nurses, such as charge nurses. RNs in New York who want to move to BSN status would be smart to do so now, to take advantage of the upcoming need in one of the highest-paying cities for nurses.
Average Salary: $79,613
---
4. Seattle, WA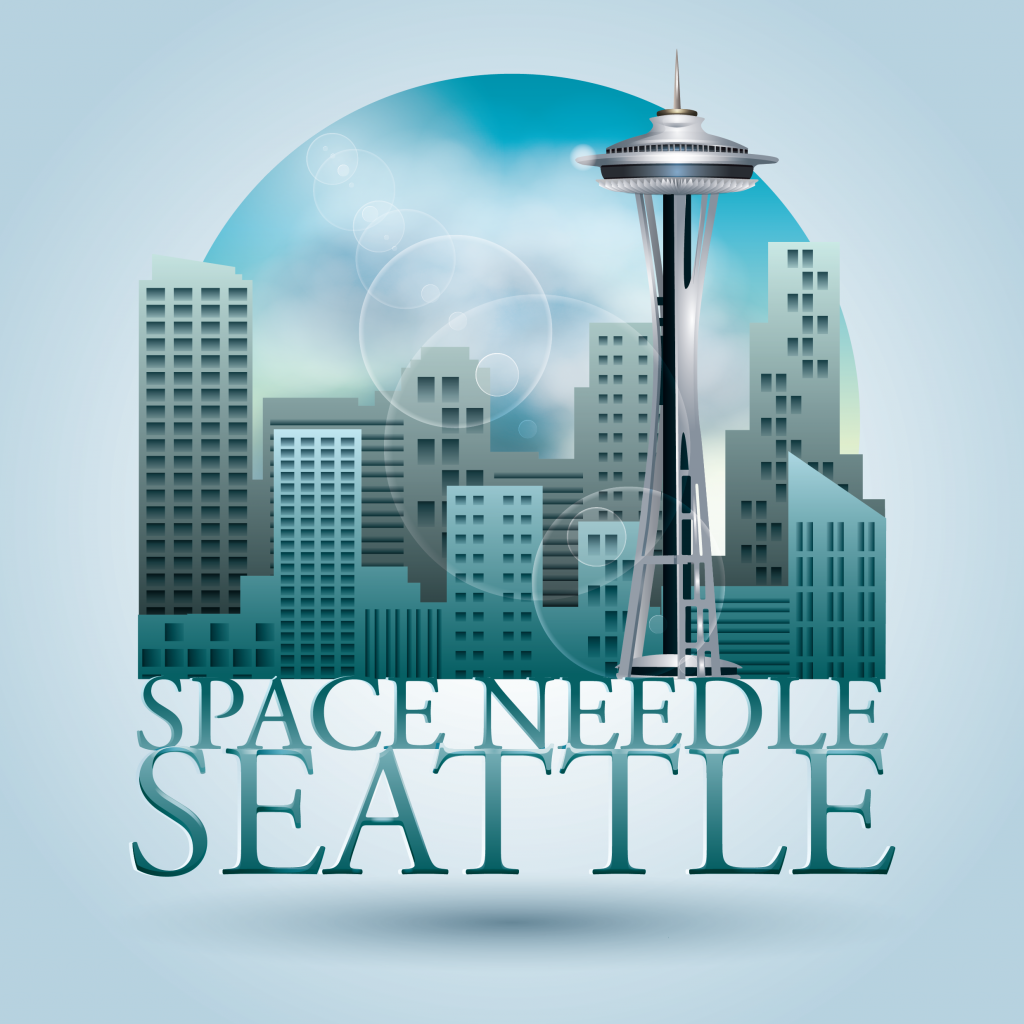 The largest city in the Pacific Northwest, Seattle, WA, has also been one of the fastest-growing cities in the US for the last decade, with thousands attracted to the city's booming economy and job prospects. Regularly ranked as one of the nation's coolest cities, Seattle is known for its culture, including a growing Asian-American population and one of the largest LGBT populations outside of San Francisco. As one of the central cities in the Pacific Northwest's tech scene, Seattle has become known for entrepreneurship, innovation, research, and, of course, venture capital, prompting growth that has created significant challenges for infrastructure and housing.
Of course, this growth has also caused a strain on Seattle's healthcare system, which is fortunate for nurses looking for work – the Pacific Northwest, including both Washington and Oregon, are expecting a shortfall of more than 13,000 nurses by 2025. That means RNs in Washington can expect an average of more than $65,000, and those looking to move from an RN to BSN in Washington will also see a significant bump in pay, along with higher-level positions – approaching close to $90,000 and above. It all adds up to make Seattle one of the nation's highest-paying cities for nurses.
Average Salary: $75,391
---
5. Houston, TX
Texas' largest city, and the 4th-largest in the US, Houston, TX has been booming for pretty much the last century, with the combination of the state's busiest port, the oil and petroleum industry, and NASA's Johnson Space Center creating a globally-impactful economy. In fact, only New York City is home to more Fortune 500 corporations than Houston. In addition to business, entertainment, and technology, Houston is a world leader in healthcare, and one of the best cities to be a health professional; in fact, Houston's Texas Medical Center is the world's largest medical complex, with more than 60 medical facilities and more than 106,000 employees.
With the medical industry so central to life in Houston, you might expect the job market to be saturated, but in fact, Texas has one of the highest nursing shortages in the US, with a shortage of as many as 70,000 nurses projected by 2020. With more than a quarter of Texas nurses within 10 years of retirement, and nursing schools turning away applicants (there are more applicants than the schools can teach), RNs in Texas could make their way forward with an online RN to BSN program. Doing so will open up doors to one of the highest-paying cities for nurses in the US, with average salaries approaching $80,000 for high-level nurses.
Average Salary: $73,604
---
6. Philadelphia, PA
One of the most historic cities in the US, Philadelphia, PA, was the central city of America's early years, from the colonial days through the American Revolution and the beginning of the Republic. A hub of invention, culture, and business from the United States' birth, Philadelphia is also the birthplace of American medicine, with the first hospital and the first medical school founded in the US – as well as many other firsts, such as the first charity devoted to vaccination and the American Medical Association. Today, Philadelphia remains one of the largest and most prominent cities in the US, and Philadelphians benefit from a host of excellent hospitals, many associated with colleges like the University of Pennsylvania, Thomas Jefferson University, and Temple University.
Philadelphia is also a model for nursing education, from the UPenn School of Nursing to many online RN to BSN programs from nationally-ranked institutions. Like other cities, the nursing shortage in the City of Brotherly Love is severe, with hospitals offering everything from signing bonuses to housing allowances and tuition reimbursement for nurses to work, continue their education, and move into the supervisory positions being vacated by retiring nurses. Nursing salaries in Philadelphia consistently and solidly average well over $70,000 a year, which makes a strong dent in Philly's cost of living.
Average Salary: $72,086
---
7. Dallas, TX
In the first half of the 2010s, Dallas was the fastest-growing city in America, with more than 800,000 people moving to the Dallas-Fort Worth metropolitan area. The oil industry of Dallas (immortalized in the classic 1978-1991 TV show) and a prime location as the crossroads of numerous rail lines and highways made Dallas an industry and business center. The growth and development have not slowed down – Dallas-Fort Worth is a hub of Fortune 500 companies and home to more than two dozen billionaires. It's also one of Texas' top cities for healthcare, with prominent hospitals including the University of Texas Southwestern Medical Center, the Baylor University Medical Center, and numerous Texas Health hospitals.
The Texas nursing shortage mentioned above has made an impact on the healthcare system of Dallas as well. Dallas-Fort Worth hospitals have seen an alarming number of nurses retiring, without a sufficient number of prepared, licensed RNs to replace them. It's especially important for managerial and leadership roles, which require a BSN degree or higher. The shortage – combined with Dallas' high standard of living – explains why Dallas stands as one of the highest-paying states for nurses, with standard RNs making over $60,000, and supervisors taking in more than $80,000, on average.
Average Salary: $70,850
---
8. Minneapolis, MN
Recognized as a global city (along with its longtime life partner, Saint Paul), Minneapolis is one of the Midwest's most vibrant and culturally rich cities, and not just because of Mr. Prince Rogers Nelson. As a business hub for the Midwest (second only to Chicago), Minneapolis has been a destination since the age of fur trading and lumber; today, Minneapolis' reputation as a tech city is rising rapidly, fueled by a younger generation of Midwestern professionals and a spirit of innovation. Regularly ranked one of the nation's healthiest cities, Minneapolis is also known for being one of the most advanced, and affordable, healthcare systems in the US.
Minneapolis' healthcare system also knows how to take care of its nurses, making it one of the highest-paying cities for nurses in America. The Twin Cities are known for the University of Minnesota, and the UM Medical Center is just one of a number of top-tier, national hospitals in Minneapolis. While there are concerns about a statewide nursing shortage in Minnesota's rural areas (prompting some excellent educational offers for nurses in Minnesota) Minneapolis has attracted more nurses than there are jobs, thanks to high pay rates and incentives. The average salary for nurses in Minneapolis tops $70,000, but nurses can cut through the competition to even higher pay with online BSN and MSN programs.
Average Salary: $70,837
---
9. Tampa, FL
The city of Tampa, FL, has come a long way since it was the cigar capital of the USA. Those decades in the early 20th century, where the cigar industry dominated, gave the city a Spanish and Cuban population that contributed to making Tampa one of the most diverse cities in the nation. In turn, Tampa's port made is a center of defense, shipping, and eventually tourism; it's a hub for cruise ships and international shipping. With a large population, millions of tourists, and the senior population characteristic of Florida, Tampa also has a strong healthcare system made up of more than 20 hospitals, many nationally-ranked.
With healthcare so critical to Florida's economy, nursing education is also one of the state's greatest strengths; some of the nation's top nursing schools are in Florida, including the College of Nursing at Tampa's University of South Florida. USF Health is just one of the two dozen-strong hospitals helping to make Tampa one of the highest-paying cities for nurses. Nurses are crucial to keeping Tampa's healthcare system working, and they can expect to be compensated well above the national average, with more than $70,000 a year for experienced RNs.
Average Salary: $70,720
---
10. Phoenix, AZ
In the center of the Valley of the Sun, Phoenix, AZ, is the capital and biggest city in Arizona; in a state where much of the land is desert and protected wilderness, metropolitan Phoenix's more than four and a half million people make up more than half the state's population. Phoenix has been one of the fastest-growing cities in the US for nearly two decades, with an increasingly diverse population drawn to a growing tech and financial sector. A lot of growth and development means a strain on the healthcare system in Phoenix, even with a string of excellent hospitals and facilities – including a major branch of the Mayo Clinic.
Arizona's colleges and universities are working to push back against the growing nursing shortage, with Arizona State University being one of the best-known names in online nursing education. Also helpful to attracting more nurses and nursing students to Phoenix: it's one of the highest-paying cities for nurses. While standard RNs can expect to make around $65,000 per year, supervisors and higher-level nurses will see salaries of $75,000 or more, making it well worth their while to earn an online RN to BSN or MSN degree. Higher credentials almost immediately mean higher pay.
Average Salary: $70,186
---
11. Chicago, IL
The third-largest city in the US, Chicago, IL is the business and industry heart of the Midwest, representing for the Heartland what New York and Los Angeles represent for the coasts. An important trade and business hub in the 19th century, Chicago emerged from the Great Chicago Fire to become one of the most distinctive, skyscraper-dominated skylines in the world. A center of culture and entertainment, Chicago is also home to several world-class, top-tier research universities and an exceptional healthcare system – and not just on the classic Chicago Hope.
Those top universities are also home to some of Chicago's top hospitals, including the University of Chicago Medical Center, Northwestern Memorial Hospital, and Loyola University Medical Center. These are some of the city's biggest employers for nurses, as well as some of the top institutions for nursing education. They need all of their resources and facilities because just like major cities all over the US, Chicago is facing an acute nursing shortage in the next decade. Nurses working in Chicago, or thinking of heading to Chicago, would be making a smart financial decision; as one of the highest-paying cities for nurses, Chicago RNs can expect average salaries of well over $70,000 a year.
Average Salary: $69,995
---
12. Denver, CO
The Mile-High City, Denver, CO is the largest city in the Rocky Mountain region, with nearly 3 million people in the Denver metro region. Settled by miners and speculators, Denver has attracted innovators and risk-takers from its earliest days, and today attracts professionals, artists, and families to a booming economy. Denver is regularly ranked as one of the best places to live in the US by publications like U.S. News, due not only to its economic opportunity but also amenities and quality of life, like a healthcare system recognized as one of the best in the West. In particular, Denver is home to the University of Colorado's medical center, the Anschutz Medical Center, widely ranked one of the world's top academic medical complexes.
The University of Colorado Hospital is just one of many potential employers for Colorado's nurses – many of whom are educated at the CU College of Nursing. Nurses in Denver have some of the best opportunities for Colorado nurses, but like other states, Colorado is facing a nursing shortage that has led the state to offer some unusual solutions – including a bill that will allow community colleges to offer 4-year nursing degrees. Many of Colorado's nurses flock to Denver, one of the highest-paying cities for nurses in the US, where the average salaries for top nurses reach over $77,000, and even entry-level RNs can earn salaries over $60,000.
Average Salary: $68,812
---
13. Boston, MA
One of the United States' oldest and most prominent cities, Boston is a historic treasure and a modern marvel, remaining one of the New World's most influential cities for nearly four centuries. While Boston was central to the American Revolution and early years of the Republic, today the city is known as a center of finance, a startup hub, and a cultural linchpin. Boston is also a center of learning and research, with more than 60 colleges and universities in the metropolitan area, including Harvard University, Boston University, and MIT – some of the foremost names in higher education.
Just as it has historically led in education and politics, Boston continues to lead today in healthcare. Massachusetts is known for one of the most highly-developed and comprehensive healthcare systems in the nation, from local clinics to major research hospitals, and is recognized as one of the top-paying states for nurses. Boston has no end of job opportunities for nurses, including some of the nation's top-ranked hospitals, such as Massachusetts General, Tufts Medical Center, and Brigham and Women's Hospital. Strong salary rates help nurses measure up to Boston's cost of living, and make Boston one of the highest-paying cities for nurses anywhere.
Average Salary: $67,924
---
14. San Antonio, TX
Texas' oldest city (founded in 1731), San Antonio, TX, has also been one of the fastest-growing cities in America since the turn of the 21st century, growing to Texas' second-largest city (third-largest metropolitan area). San Antonio's stature has grown due to its active, diverse economy, and its reputation as one of America's best cities for business; in addition to Texas' oil industry, San Antonio is home to several Fortune 500 companies, as well as a large healthcare system. Nurses will find jobs at many highly-ranked hospitals, including Methodist Hospital, University Hospital, and Baptist Medical Center.
As the ranking has already shown, Texas nurses are some of the best-paid in the nation, and that's just as true in San Antonio. Besides San Antonio's top hospitals, the UT Health Science Center at San Antonio (UT Health San Antonio) educates and employs many, including a faculty of more than 1600. Nursing education in Texas is focused on meeting the growing need for experienced, expert professionals, and many will be drawn to one of the highest-paying cities for nurses. Average salaries upward of $72,000 helps San Antonio attract some of the best nurses in the Lone Star State.
Average Salary: $67,788
---
15. Atlanta, GA
Long seen as the capital of the New South – marked by industry, business, culture, and modern development – Atlanta, GA is one of the largest metropolitan areas in the US, with well over 5 million people in the sprawling suburbs and exurbs around the city. With the busiest airport in the US and a diverse economy that has been exploding for decades, Atlanta is on the verge of global city status and recognized as a mecca for black professionals and LGBT Southerners for its progressive politics and business. As the home of Emory Healthcare – Georgia's largest, most prestigious academic health complex – Atlanta is also a worldwide center of medicine and health sciences.
It should be no surprise, then, that Atlanta is one of the best cities to be a nurse, whether at Emory Healthcare or any of the many hospitals and clinics that serve the Southern giant. With average salaries that range from $60,000 to well over $72,000 for experienced RNs, nurses in Atlanta can expect well-paid and rewarding opportunities. Georgia also has some of the best online RN to BSN programs in the US, giving nurses a convenient opportunity to earn those higher pay rates and fill the gaps in the healthcare system left by retiring supervisors and managers.
Average Salary: $65,940
---
16. Austin, TX
The city of Austin, TX, is known for many things. Austin is the capital of Texas, and the home of the University of Texas' main campus, a center of learning and research in the state. It's regarded as one of the coolest cities in the US, with legendary music, art, and film industry. It's a city where self-proclaimed weirdos and yuppies cross paths, and where cultures merge rather than clash. It's also one of America's healthiest cities, thanks to a highly active outdoor life and an exceptional network of healthcare facilities and professionals. The fastest-growing major city in the US, Austin attracts everyone – great nurses included.
Austin is one of the highest-paying cities for nurses in the US, just one part of the effort to bring the highest quality of healthcare to a city bursting at the seams. Austin, like Texas, identified nearly two decades ago that the ratio of nurses to population was far lower than the ideal, and has worked to close that gap, including educational advocacy from the UT School of Nursing. Today, with salaries in the mid-$60,000 and ample opportunities for working nurses to improve their job market standing with online RN to BSN programs, Austin is shaping up as one of the best cities to be a nurse – especially one that likes good music.
Average Salary: $65,940
---
17. Oklahoma City, OK
If there's one major American city that never gets its due, it's Oklahoma City. While it lacks the cool factor of a city like Austin, Oklahoma City has something that is attracting more and more professionals, entrepreneurs, and families as the 21st-century wear on – stability. OKC has been called "recession-proof," one of the best places to live, and one of the best places to start a business in the US, and a strong, secure job market is much of the reason. If The Big Friendly's tourist attractions – like the National Cowboy & Western Heritage Museum, or the American Banjo Museum – don't thrill like Disneyland or the Grand Canyon, Oklahoma City makes up for flash with substance.
The economic stability of Oklahoma City applies to healthcare, too. Steady, deliberate growth in the population has given Oklahoma City the means and time to build a solid healthcare system, with numerous hospitals and other facilities providing nurses with opportunities. Nurses in the OKC can expect an average annual income of over $65,000, well above the average household income in the city, and with increased education (such as an RN to BSN program), Oklahoma City nurses will see their job market value go up. Plenty of people are seeing the advantages of Oklahoma City, and as one of the highest-paying cities for nurses, healthcare professionals should take a look.
Average Salary: $65,066
---
18. Indianapolis, IN
The capital of Indiana, and one of the largest cities in the Midwest, Indianapolis, IN, is a center of government, business, sports, and transportation. Indy made its name on trade, originally, being a major railroad and highway hub, but in modern-day, the city is especially known for finance and insurance companies with several Fortune 500 companies in the metropolitan area. It's also a sports capital, with nationally-renowned professional basketball and football teams, and the legendary Indy 500, one of the world's top auto races.
Indianapolis is also central to healthcare in the state, including some of the top nursing schools in Indiana, and some of the best online RN to BSN programs in the nation, such as Indiana University-Purdue University-Indianapolis. With the Indiana University Health Academic Health Center, and many excellent hospitals, Indianapolis offers an exceptional job market for nursing professionals, with average salaries over $64,000, and rates over $72,000 for supervisors and nursing managers. In one of the highest-paying cities for nurses, Indianapolis nurses have a lot to be happy about.
Average Salary: $64,167
---
19. Cincinnati, OH
The fastest-growing economy in the Midwest, Cincinnati, OH, hit a rough patch in the last part of the 20th century, as the creep of the Rust Belt hit the industrial town, but the 'Nati has bounced back in a big way in the last decade. With a lot of vacant real estate left from the economic downturn 20 years ago, young professionals and families are returning to Cincinnati, where a low cost of living and growing job market has created a strong attraction. The healthcare system, led by the University of Cincinnati Health, is also rising up to meet the increased demand for professional nurses, and to keep Fountain City healthy.
Nurses in Cincinnati are at home in one of the highest-paying cities for nurses, with average salaries of well over $60,000. In a city with a cost of living 8% lower than the national average, $60,000 goes much farther than other cities, but with options like the University of Cincinnati, working nurses also have many options for increasing their salary potential, such as with an online RN to BSN program. With so much opportunity and an upward trajectory that shows no sign of stopping, Cincinnati is a smart destination for registered nurses in Ohio.
Average Salary: $62,349
---
20. Louisville, KY
Kentucky's largest city, Louisville is also one of the oldest and most historical cities west of the Appalachians, and its status helped make it one of the Midwest's leading cities early on. First a hub for river traffic, then a crucial railroad crossing, Louisville built its name and economy on shipping, still one of the city's main industries. The city's other main industry – whiskey distilling – also has its roots in Louisville's shipping industry, which made it a center of the nationwide alcohol distribution system. A modern metropolis, Louisville's population of well over 1 million (in the metropolitan region) requires a robust healthcare industry, and nurses in Kentucky have employment options that include some very high-performing hospitals.
With a rising economy, Louisville is becoming one of the highest-paying cities for nurses, with salaries of more than $60,000 for supervisor RNs, and around $55,000 on average for registered nurses. As a major Baptist city (with a third of all residents reported as belonging to the Baptist church), Baptist Health Louisville is one of the largest employers for nurses in the area; Louisville's Jewish Hospital, which partners with Catholic Health Initiatives as KentuckyOne Health, is another significant employer. The University of Louisville Hospital is an academic healthcare center in the city, and offers generous salaries and signing bonuses for nurses. All these make Louisville the best city for nurses in Kentucky.
Average Salary: $61,208
---
21. Miami, FL
One of the largest global cities in the South, Miami, FL, is a peculiar and spectacular place, known the world over for beautiful beaches, beautiful people, and wild nightlife. It's also a highly diverse city, with the largest population of Cuban-Americans, and is one of the largest majority-Hispanic cities in the US. A vibrant culture with a booming economy, Miami made its wealth from tourism, real estate, and communications, and with that wealth – and an enormous population – Miami has invested heavily in its healthcare infrastructure.
Florida in general is a great place to be a nurse, but Miami is one of the highest-paying cities for nurses anywhere in America. With an average of over $60,000 for RNs, nurses in Miami can make even more in leadership and managerial positions. There is no shortage of world-class hospitals for nurses to work, either; Baptist Health South Florida is one of the single largest employers in the Miami metropolitan area, while the University of Miami Hospital is a top-notch academic teaching and research institution. Many other hospitals, clinics, and private practices keep Miami's nursing salaries up, and keep nurses happy.
Average Salary: $60,703
---
22. Nashville, TN
Music City might be known as the center of the country music industry – including performance, recording, publishing, and more, but Nashville, TN, has much more going for it (as if the Grand Ole Opry wasn't enough). Nashville is one of the South's biggest boomtowns, with one of the fastest-growing economies in the nation, in areas ranging from manufacturing and banking to religion (as the headquarters of several Christian denominations). While the music industry is worth more than $6 billion in economic impact, though, Nashville is actually dominated by the healthcare industry, with hundreds of healthcare corporations.
Nashville also has Vanderbilt University and the Vanderbilt University Medical Center, one of the foremost teaching and research hospitals in the world. In addition to educating some of the South's most expert nurses at the School of Nursing, VUMC employs more than 20,000 people, including thousands of nurses, and has been named one of the best hospitals to work in America. Nurses in Nashville are hard at work transforming patient care, and those in Nashville are getting well paid for it. One of the highest-paying cities for nurses, Nashville nurses make an average of nearly $60,000, and stand to make more with an RN to BSN degree.
Average Salary: $59,010
---
23. Birmingham, AL
Alabama's largest city, with more than one million residents in the metropolitan area, Birmingham, AL, has truly come into its own in the 21st century. The city first grew in stature as the main manufacturing center of the Deep South – the Pittsburgh of the South, as it was nicknamed. But as the manufacturing industry in America slowed, Birmingham did not go the way of the Midwestern Rust Belt; instead, it leaped into the modern economy, becoming one of the biggest banking cities in the South, and growing into a center for telecommunications, technology, and healthcare for the Deep South. For good reason, Birmingham is one of the best-paying cities for nurses in the South.
Much of Birmingham's growth and development has been due to the University of Alabama Birmingham, which has blossomed into one of the south's premier public research universities. UAB is Birmingham's largest single employer, and the UAB Health System is one of the primary reasons Birmingham has become one of the highest-paying cities for nurses. With average salaries for RNs approaching $60,000, and even stronger rates for specialists and leaders, Birmingham's nurses have seen their value rise in recent years. Other employers include the Baptist Medical Center and the nationally-ranked Children's Hospital.
Average Salary: $58,987
---
24. St. Louis, MO
The center of economic and cultural life in Missouri, St. Louis is the region's largest metropolitan region (more than 3 million residents). With its location on the Mississippi River, St. Louis grew as a major transportation and shipping hub, which contributed not only to making St. Louis an industrial and business center (with nine Fortune 500 companies), but also a cultural capital – barbecue, blues, and jazz all experienced significant innovations in St. Louis. In addition, St. Louis has become known as a center for healthcare and research in the Midwest and is becoming known as one of the highest paying cities for nurses in the US.
With average salaries of around $56,000, pay for nurses in St. Louis is high and steadily rising, and the city's profile for healthcare rises. One of the main factors in St. Louis' growth is the Washington University School of Medicine and the Barnes-Jewish Hospital – one of the five largest hospitals in the world, and the city's largest single employer. Another main employer for nurses, SSM Health, is a Catholic healthcare system based in St. Louis and operating 20 hospitals in the Midwest. Between these major hospitals, and numerous clinics, facilities, and research centers, St. Louis has a wealth of employment options for nurses, making it Missouri's highest-paying city for nurses.
Average Salary: $56,881
---
25. Orlando, FL
The Theme Park Capital of the World, Orlando, FL, is one of the foremost tourist destinations in the US, the home of Disney World, Universal Studios, SeaWorld, and, of course, the legendary Gatorland. Florida's third-largest city, Orlando is home to more than 2 million people in the metropolitan area, and has developed a massive service economy, as well as a world-class film, entertainment, and technology industry. With so many people – and a steady stream of millions of tourists every year – Orlando also has a significant healthcare system, with world-class healthcare facilities.
As its healthcare industry has expanded, Orlando has become one of the highest-paying cities for nurses in the South. The city has two major non-profit health networks, Orlando Health and Florida Hospital, which employ many of Orlando's nurses, as well as one of the world's foremost women's and children's hospitals, the Winnie Palmer Hospital for Women and Babies. The University of Central Florida's College of Medicine and College of Nursing, which has both grown extensively in the last decade, also provide a place for nurses and nurse educators. Orlando shows no signs of slowing down, promising nurses a continued growth in pay, and job security that makes becoming a nurse in Orlando an attractive career move.
Average Salary: $55,146
---
Related: