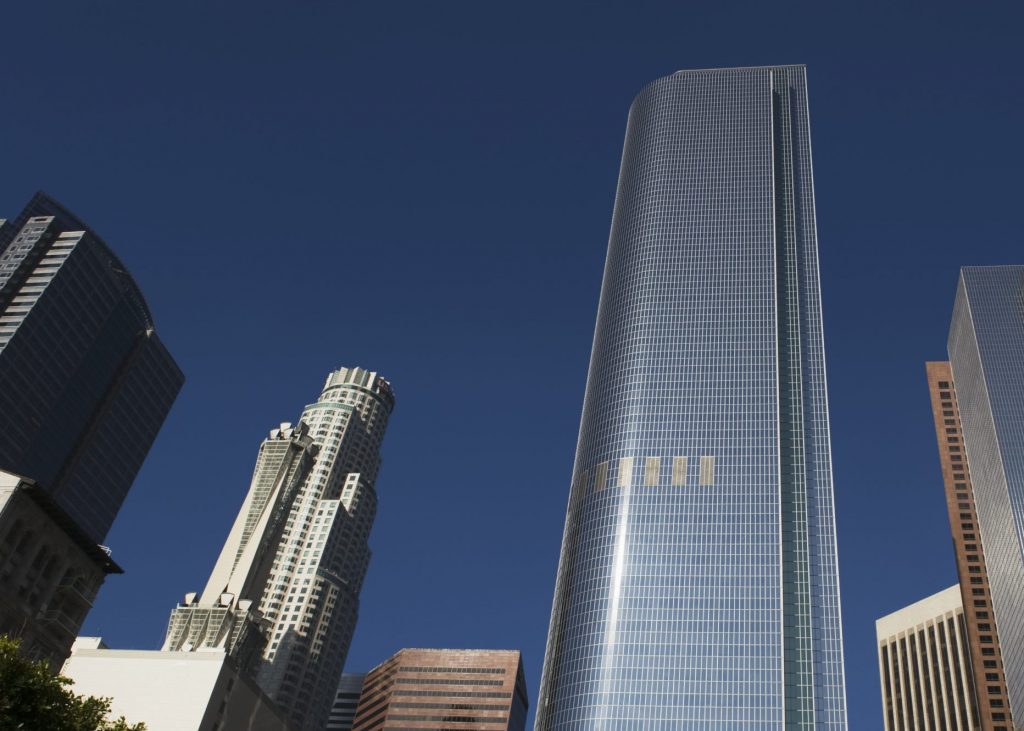 Highest Paying Cities
The best cities for nurses salaries are located throughout the country and these areas offer a high salary compared to the cost of living. Although nurses are needed everywhere, when it comes to paying benefits, workload, and opportunity, location is everything.
There's talk all over the US about the growing nursing shortage, and there are a few areas that are unaffected. But some areas are working to close the gap in the number of nurses the old-fashioned way. And attracting them with higher pay, especially to cities that have become known for their quality of life and vibrant growth. If you're a nurse today, the ball's in your court! You can live where you want to live and trust that a job will be there for you. So, keep reading to to learn more about the top cities for nurses with high paying nursing jobs!
---
Ranking the Highest Paying Cities for Nurses
This Top RN ranking is based on city wage data provided by the Bureau of Labor Statistics (BLS) and the cost of living index (COLI) for each city. We used the BLS salary information and adjusted the annual wage to account for the differences in cost of living to find the cities with the highest average salaries. Read on to find out which ones made the list of highest paying cities!
---
---
Best Nursing Schools in Los Angeles
---
Best Nursing Schools in San Diego
---
10 Best Nursing Schools in Houston
---
Best Nursing Schools in Boston
Best Online RN to BSN Programs in Massachusetts
---
---
RN to BSN Nursing Schools in Minnesota
---
---
10 Best Nursing Schools in Atlanta
---
---
---
10 Best Nursing Schools in Austin
---
10 Best Nursing Schools in Phoenix
---
Best RN to BNS Nursing Schools in Alaska
---
Best Nursing Schools in Baltimore
---
Best Nursing Schools in Albuquerque
---
---
---
Best Nursing Schools in Seattle WA
---
Best Missouri Online RN to BSN Nursing Schools
---
---
Best Online RN to BSN Nursing Schools in Michigan
---
10 Best Nursing Schools in Philadelphia
---
---
Best Nursing Schools in Denver CO
---
Best RN to BSN Nursing Schools in Indiana
---
---
Best Nursing Schools in Tampa Florida
---
---
---
Best Alabama RN to BSN Nursing Schools
---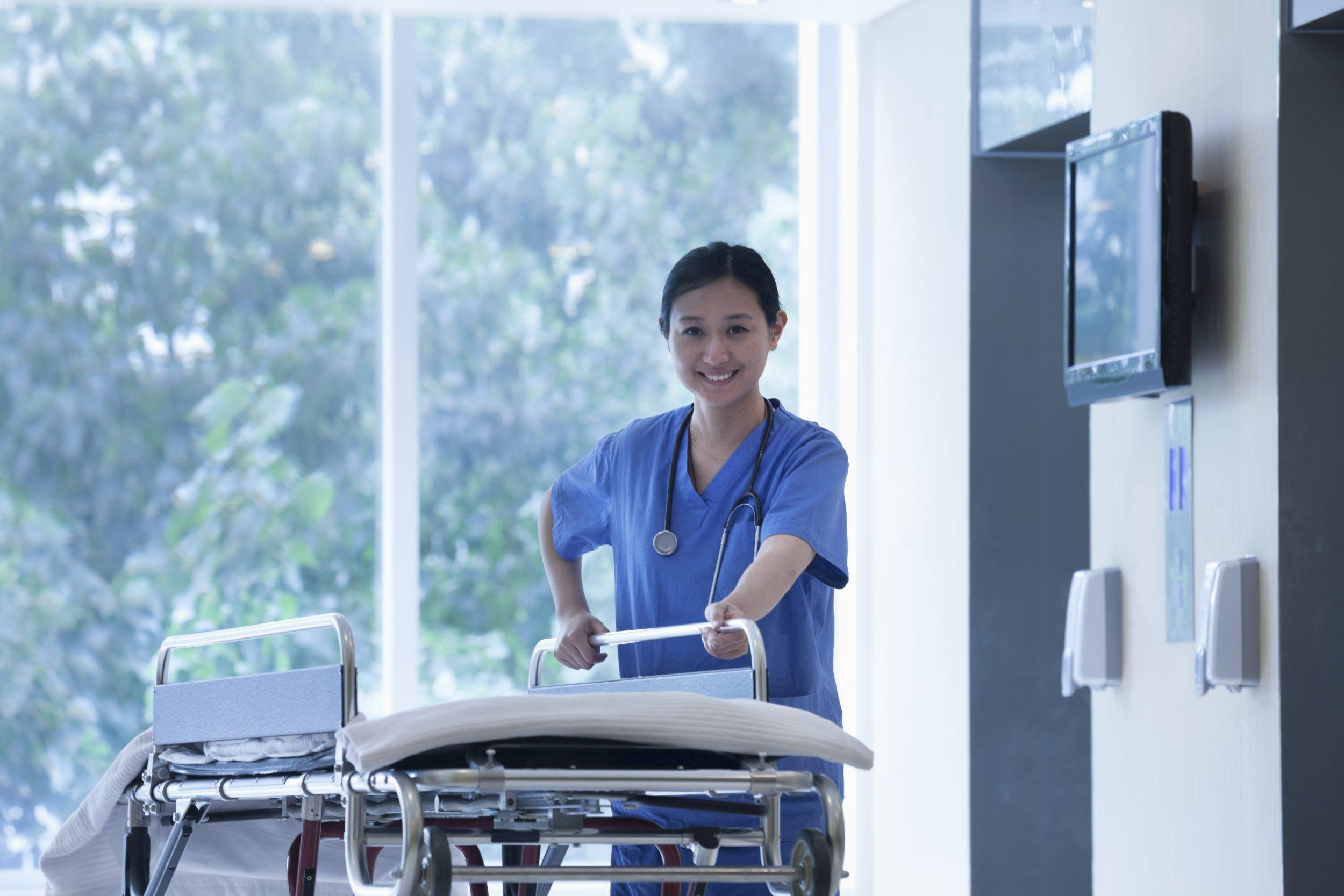 ---
What States Employ the Most RNs?
Below are the top 5 states with the highest employment level in Registered Nurses.
---
How Much Does a Nurse Earn Per Year?
The exact amount a nurse earns per year varies greatly. Factors that influence the average nursing salaries include specialty, experience level, geographic region, and type of employer. According to the US Bureau of Labor Statistics (BLS), the median annual wage for registered nurses is $77,600.
---
Where Do Nurses Get Paid the Most?
Nurses generally get paid the most in California, Alaska, Hawaii, Massachusetts, and Oregon. According to the Bureau of Labor Statistics, these five top paying states have the highest mean salary for nurses. And it is not a coincidence that most of the the highest paying cities are in the highest paying states.
Below are the top five states with the highest average RN salary.
The top paying cities and metropolitan areas for Registered Nurses are all in California and include San Francisco, San Jose, Vallejo, Santa Rosa, Santa Clara, and Santa Cruz. But that's not the whole story. California has the highest salaries for nurses but also has one of the highest cost of living indexes in the country.
---
How Does the Cost of Living Affect the Salary of Registered Nurses?
The cost of living affects the salaries of registered nurses across the country in various ways. In any region, the COLI can influence the wage rate of nurses employed in the area. Generally, nurses in areas with higher costs of living, like metropolitan areas, can expect to earn a higher annual salary than nurses in areas with a low costs of living.
Due to higher costs of living, nurses in more expensive areas may find it more difficult to afford the same lifestyle as those in less expensive areas, even with the same wage. Similarly, the cost of living can affect the benefits a nurse receives. Employers in more expensive areas may offer higher benefits to attract nurses. So, while some nurses can earn more in many metro areas, it also costs more to live in these locations.
---
Annual Cost of Living Index (COLI)
---
When is the Best Time and Place to Become a Nurse?
The nursing shortage is based on several factors. These include the retirement of Baby Boomer nurses, most of them in supervisory or leadership positions. Additionally, the inability of nursing schools to accommodate demand and the intensive nature of nursing education contribute to the shortage. The Bureau of Labor Statistics expects nearly 195,000 new nursing jobs to open in the next decade. This is a growth rate of 6%, at pace with the national average, and median salaries are also going up everywhere.
But for all these same reasons it may be an excellent time to become a nurse. It's a great situation for nurses. A shortage of labor means workers have more flexibility and opportunity, and can really shop around for the state, city, and even facility they want. A good nurse can pick up and go just about anywhere, setting their sites on the most nurse-friendly hospitals in the US, or lighting out for the highest-paying states for nurses. Or nurses can relocate a little closer and find the highest-paying city for nurses in their state.
In this era of mobility, when professionals are perpetually looking for their next better job, travel nursing has become popular, but you can only live a transient life for so long. If you're a travel nurse who's getting tired of the nomadic life and feel ready to settle down in a town that treats nurses right, look for a post in one of these highest paying cities.
---
Related: