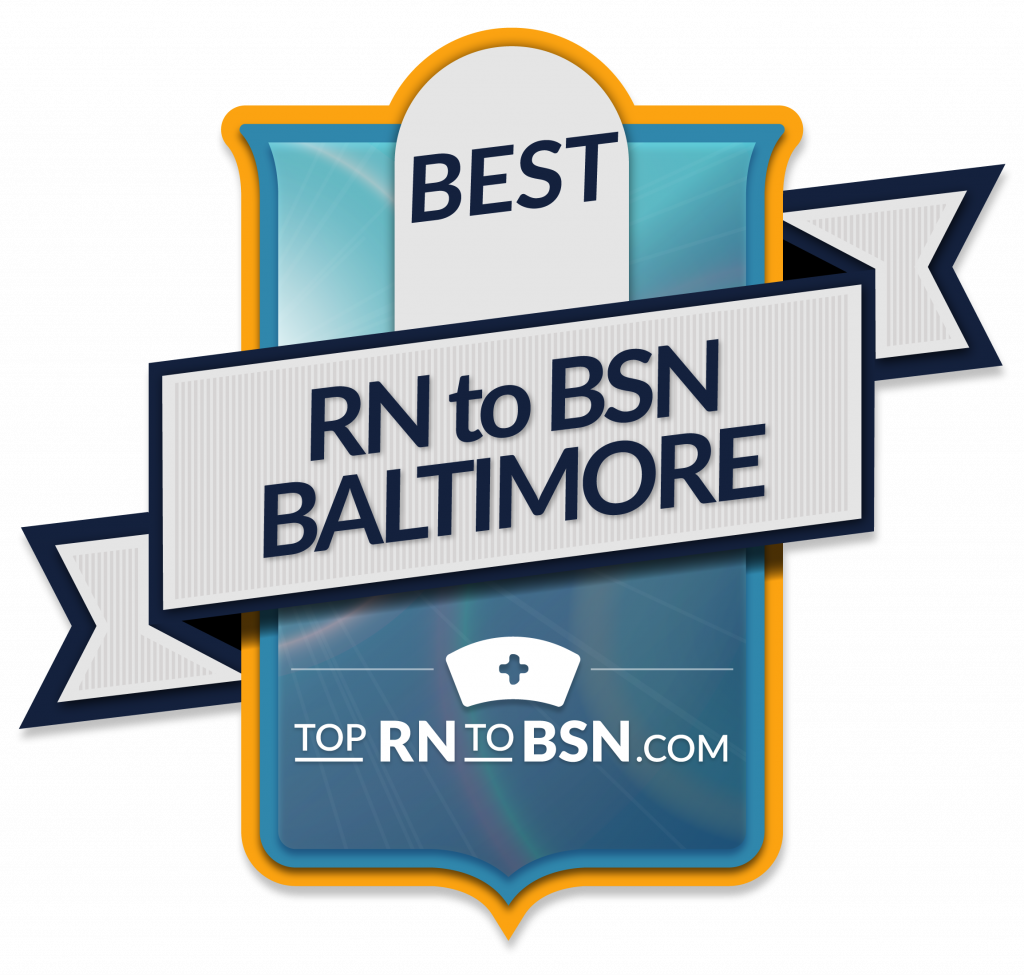 Baltimore Nursing
The top nursing schools in Baltimore offer some of the best nursing programs in Maryland and in the US for new nurses and working RNs. There are numerous nursing schools in Baltimore, Maryland, and your option will depend on your current level of education.
Some of the programs in nursing schools in Baltimore, MD, include entry-level ADN, BSN, and MSN. Nursing schools in Baltimore, MD, that offer ADN programs are usually looking for entry-level students who have just started nursing. An Associate's Degree in Nursing is a short and straightforward course for those looking to enter the job market fast.
---
How We Ranked the Best Nursing Schools in Baltimore
The editors of TopRNtoBSN want nursing students to feel confident in their choices, so we feature only accredited, reputable institutions offering nursing degrees that will hold their own on the job market. Programs are ranked by reputation, salary potential, tuition, and variety of options.
---
---
1. University of Maryland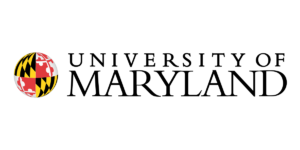 The University of Maryland School of Nursing prepares and trains leaders in Nursing. It is the right place to fulfill your lifelong commitment to health care. The BSN degree builds students' nursing competency in state-of-the-art facilities and helps them professionally grow by engaging in clinical experiences and learning clinical decision-making.
The UM School of Nursing also offers an RN-to-BSN for experienced Nurses. You can work on earning your BSN while completing your ADN at one of their partner community colleges. Be a BSN-prepared nurse and prospective Magnet Institutions will reach you with job offers.
Programs: traditional BSN program, RN to BSN, Master's-Level Entry-Into-Nursing Program MSN, RN to MSN, DNP, PhD
More: Visit the School
---
2. Towson University

Towson University is the second-largest university in Maryland with one of the best nursing schools in Baltimore. The university offers nursing students a Bachelor of Science. Students who complete the nursing prerequisites can sit for the Registered Nurse (RN) licensing exam. However, prospective students must have a GPA of at least 3.0 and at least 42 credit units to apply to the nursing program. They may also need to take the Test of Essential Academic Skills, or TEAS exam, with an 85% score.
For the RN Completion Program, applicants must hold an approved associate degree or diploma and have a current RN license; have a minimum 2.5 GPA, and take the TEAS exam. After clearing the NCLEX-RN exam a student can practice as an entry-level nurse.
Programs: traditional BSN, RN to BSN, Entry-Level Master of Science (ELMS) program, MSN
More: Visit the School
---
3. Bowie State University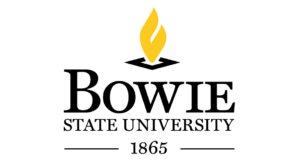 Bowie State University offers a traditional 4 year BS in Nursing. The BS nursing track prepares graduates to take the NCLEX-RN. After completing a BSN, a nurse can provide therapeutic and culturally congruent care.
BS in Nursing for Transfer Students: who are transferring science courses must have taken them within the last five years. No core nursing courses may be transferred from another school. It is designed to prepare students to become generalist professional nurses. Transfer Credit Evaluations are officially conducted by the BSU Office of Admissions upon completion of the online BSU general admissions application.
Programs: BSN
More: Visit the School
---
4. Anne Arundel Community College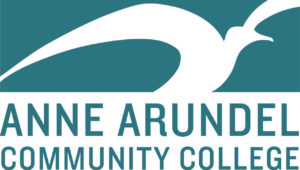 Anne Arundel Community College offers an Associate's Degree in Nursing. In addition, AACC also offers a unique 'Transfer Studies' degree. Both degrees prepare you to transfer to a four-year institution. Students get hands-on experience and simulated skills practice in state-of-the-art laboratories and clinical settings. Full-time students can complete the program in 3 years.
The nursing program at AACC has accreditation from the Accreditation Commission for Education in Nursing Inc. (ACEN) and is approved by the Maryland Board of Nursing. Nursing graduates may transfer up to 60 general education credits to state baccalaureate nursing programs. Additionally, the school awards thirty credits for an unencumbered RN license.
Programs: ADN
More: Visit the School
---
5. Coppin State University

Coppin State University offers a traditional four year BS in Nursing. The undergraduate program in Nursing from the Helene Fuld School of Nursing prepares students for nursing practice. In the BSN program, they learn to function as members of multidisciplinary health teams. Students may also choose an RN to BSN program; RN to BSN students don't have to take HESI A2 Exam.
Furthermore, Coppin State also offers an Accelerated Second Degree BSN program. Upon completion of the HFSON Program, the student will be able to synthesize and use the knowledge acquired from the BSN as a foundation for safe, client-centered nursing practice and will learn to apply leadership concepts, skills, and decision-making in providing high-quality nursing care. Additionally, it is a historically black institution and a member-school of the Thurgood Marshall College Fund.
Programs: BSN, RN to BSN
More: Visit the School
---
6. Morgan State University

Morgan State University offers a traditional BS in Nursing for students who are just beginning their career, as well as an MSN and a PhD in Nursing program. MSU's nursing program focuses on evidence-based learning, with state-of-the-art simulation labs that are currently expanding.
The senior comprehensive exit exam is a national standardized exit exam. Those students who have completed all coursework within 3 years of admission to the Nursing program are eligible and those who are unable to complete coursework within 3 years are dismissed from the Nursing Program. Students must pass the Senior Comprehensive Exit Exam at the minimum level set in order to be cleared to graduate and to take the NCLEX-RN. Unsuccessful students will be given a final, third opportunity to take the Exit Exam.
Programs: BSN, MSN, PhD
More: Visit the School
---
7. Stevenson University

Stevenson University's traditional BS in Nursing is fully accredited by the CCNE. Clinical nursing courses begin in the third year. The student completes clinical experiences at local hospitals and community-based settings. Nursing graduates of Stevenson meet the challenges and demands of nursing very well, they address the health needs of individuals and families.
For non-traditional students, Stevenson University's Online RN to BS program is an important investment in a nursing student's future. They can access convenient, online sessions with accomplished faculty with extensive, real-world experience. The transfer and second Bachelor's program is designed for students transferring in from another school. Students that have taken the required prerequisite classes are eligible to complete their BS in Nursing in two years.
Programs: BSN
More: Visit the School
---
8. Carroll Community College

Carroll Community College offers three selective healthcare degree programs. The Practical Nursing certificate prepares students for NCLEX-PN. Carroll Community College's AS in Registered Nursing program gives the student the practical knowledge and hands-on training to enter one of the most in-demand careers in health care. Carroll offers a track for LPNs who have a license in Maryland or a compact state license. However, admission to this program is very competitive.
In addition, the Paramedic, National Registry Paramedic AAS is offered in a hybrid format comprised of classroom, online, and skills lab sessions. Coursework qualifies students to apply to take NREMT which is currently required for practice in most states, including Maryland.
Programs: LPN practical nursing program, AAS
More: Visit the School
---
9. Harford Community College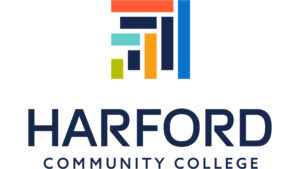 Harford Community College offers a 2-year Associate Degree in Nursing. This program gives nursing students valuable practice in their clinical simulation lab using high-fidelity simulation that allows them to experience real-world scenarios in a simulated environment. Licensed practical nurses (LPN) seeking to complete an associate's degree and attain RN licensure must apply for the LPN to RN transition program.
HCC's nursing program has dual enrollment options. They allow nursing students to take courses toward a Bachelor of Science in Nursing (BSN) degree while they are enrolled in the Associate degree nursing program at HCC. Additionally, HCC has articulation agreements with Towson University, Frostburg State University, and the University of Maryland for dual enrollment programs.
Programs: ADN two year program
More: Visit the School
---
10. Howard Community College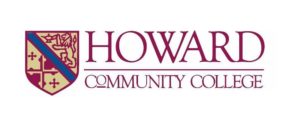 Howard Community College's nursing education program is one of the largest in Maryland. The option of a 14-month Accelerated Nursing associate degree or the traditional two-year nursing associate degree. The clinical component in the traditional associate degree nursing program lasts for two years. There is also a competitive admission accelerated associate degree program.
For nurses interested in a faster option, the Nursing–Licensed Practical Nursing Certificate is a curriculum track within the Nurse Education Program for persons interested in becoming an LPN. The LPN Pathway Sequence is an opportunity for advanced standing in the associate of arts degree. You may be exempt from placement tests based on your high school GPA, grades in previous classes, and scores from the SAT, ACT, GED, or PARCC exams.
Programs: LPN practical nursing program
More: Visit the School
---
11. Notre Dame of Maryland University
The Notre Dame of Maryland University School of Nursing offers a variety of programs to meet the needs of students. It offers undergraduate degrees in nursing, as well as a Master of Science in Nursing degree. Students can also earn a Doctor of Nursing Practice and a Certificate of Graduate Study in Nursing. Additionally, Notre Dame of Maryland University also offers a number of nursing specializations and concentrations, such as pediatric, gerontological, and psychiatric mental health nursing.
Programs: traditional BSN, RN to BSN, Accelerated 2nd Degree BSN, MSN, and Post MSN Certificates
More: Visit the School
---
12. The Community College of Baltimore County
The Community College of Baltimore County (CCBC) is a two-year public college located in Baltimore, Maryland. It was founded in 1957 and is one of the largest community colleges in the United States. CCBC offers more than 150 degree and certificate programs, as well as many non-credit courses, to its students. It also offers online courses and programs. CCBC has campuses in Catonsville, Dundalk, and Essex, as well as a satellite campus in Hunt Valley. The college serves more than 70,000 students each year. CCBC is accredited by the Middle States Commission on Higher Education and is a member of the Maryland Association of Community Colleges.
Programs: Associate of Science in Nursing (ASN)
More: Visit the School
---
13. Baltimore City Community College
Baltimore City Community College offers an Associate of Science in Nursing degree program. It provides students with the knowledge, skills, and competencies they need to become successful registered nurses. The program is approved by the Maryland Board of Nursing and has accreditation from the Accreditation Commission for Education in Nursing (ACEN). Students take four semesters of classroom instruction and clinical experience, culminating in a cumulative exit exam. There is an optional BSN bridge program, which allows students to complete their BSN in two additional semesters.
Programs: Practical Nursing Certificate Program (LPN), Associate Degree Nursing Program (ADN), and an LPN to ADN
More: Visit the School
---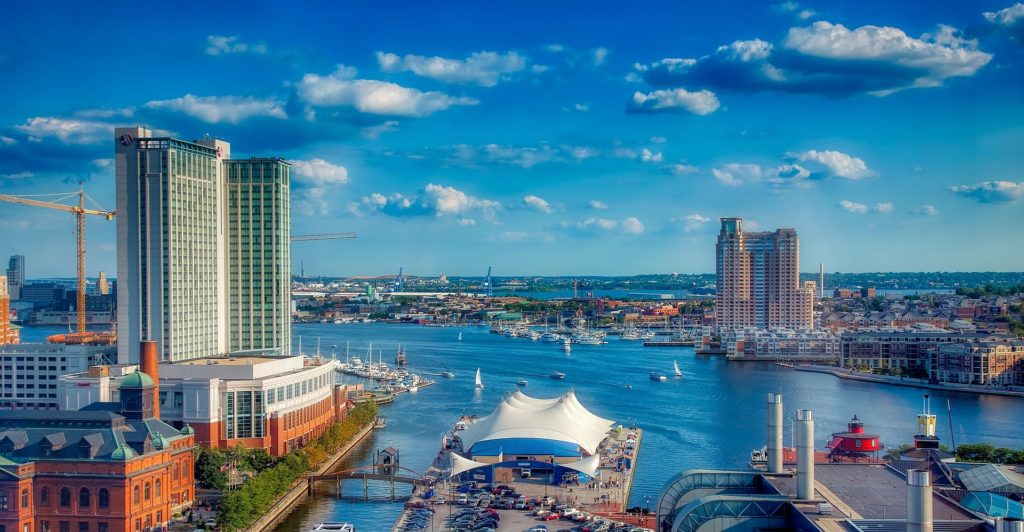 ---
How Is the Job Market for Nurses in Baltimore?
According to the Federal Bureau of Labor Statistics, nursing jobs have the highest projected job openings. However, most nursing graduates still find it challenging to secure their first job. The nursing job shortage is a national issue; however, it doesn't mean that there are no nursing jobs in Baltimore, Maryland. Every day there are numerous openings for nursing jobs in Baltimore, Maryland. Additionally, you could also apply for nursing assistant jobs in Baltimore if you meet the qualifications. Nursing assistant jobs in Baltimore generally have lower requirements commanded to registered nurse jobs in Baltimore.
Baltimore is the center of medicine with numerous large hospitals such as The John Hopkins Hospital. These institutions are always keen on providing nursing jobs in Baltimore County for the people of Baltimore. People who attend a nursing school in Baltimore County are more likely to get a registered nurse job in Baltimore. Nursing schools also advertise nursing jobs in Baltimore, MD.
---
How Much Do Nurses Make in Baltimore?
A nurse's salary in Baltimore, Maryland, is determined by factors such as years of experience and the company they're employed. The nurse salary in Baltimore, Maryland, for Nurses who work for companies like Critical Connection, Inc and White Glove Placement, Inc is significantly higher. Additionally, the nurse practitioner salary in Baltimore comes with benefits such as tuition reimbursements, referral programs, and a 401(k). The registered nurse's salary in Baltimore, Maryland, is enough to live a comfortable life. Compared to other states, the registered nurse salary in Baltimore is fairly enough.
Local Baltimore CNAs earn a median annual salary of $36,830, LPNs earn $59,960 on average, and RNs make about $89,510 per year. Advanced practice registered nurses (APRNs), like nurse practitioners and nurse anesthetists, typically receive $100,000 to $220,000 in annual compensation.
| Type | Maryland | Baltimore |
| --- | --- | --- |
| CNAs | $37,180 per year (BLS) | $36,830 per year (BLS) |
| LPNs | $60,180 per year (BLS) | $59,960 per year (BLS) |
| RNs | $87,990 per year (BLS) | $89,510 per year (BLS) |
| Nurse Midwives | $120,170 per year (BLS) | $121,500 per year (BLS) |
| Nurse Practitioners | $119,650 per year (BLS) | $119,830 per year (BLS) |
| Nurse Anesthetists | $182,710 per year (BLS) | $191,090 per year (BLS) |
Nurse salaries in Baltimore Maryland
---
How Much Does Nursing School Cost In Baltimore?
The amount you pay for nursing school depends on the school you apply to and the type of program. An Associate Degree in Nursing costs a minimum of about $10000, according to the National Center for Education Statistics. This will cater to tuition, accommodation, and living expenses.
A BSN program usually costs between $19000- $40000 for living expenses, tuition, books, and accommodation. MSN programs charge tuition by credit. Such programs are significantly more expensive, with the cheapest starting at $300 per credit hour. The more expensive ones cost upwards of $1500 per credit hour.
---
Can You Work a Job While Attending Nursing School?
Many nursing students work part-time to make ends meet for living expenses while in nursing school. However, balancing work and studies is a hard task, even for the brightest students. Nursing school requires about 3-4 hours of dedicated reading to attain good grades. So, if you can spare 4 hours and still manage a job, then it's possible to work. Alternatively, you can apply for scholarships that help with tuition and living expenses.
---
What is the NCLEX?
This is the National Council Licensure Examination that all students must pass before they can receive a nursing license. There are two types of NCLEX exams, depending on the type of license you're applying for. The NCLEX-RN is for registered nurses, and the NCLEX-PN is for practical nurses. The exam is from the National Council of State Boards of Nursing, the same board that provides nursing licenses to graduates. For you to sit the exam, you must first complete a nursing program from an accredited school.
---
Related: