Florida Online RN to BSN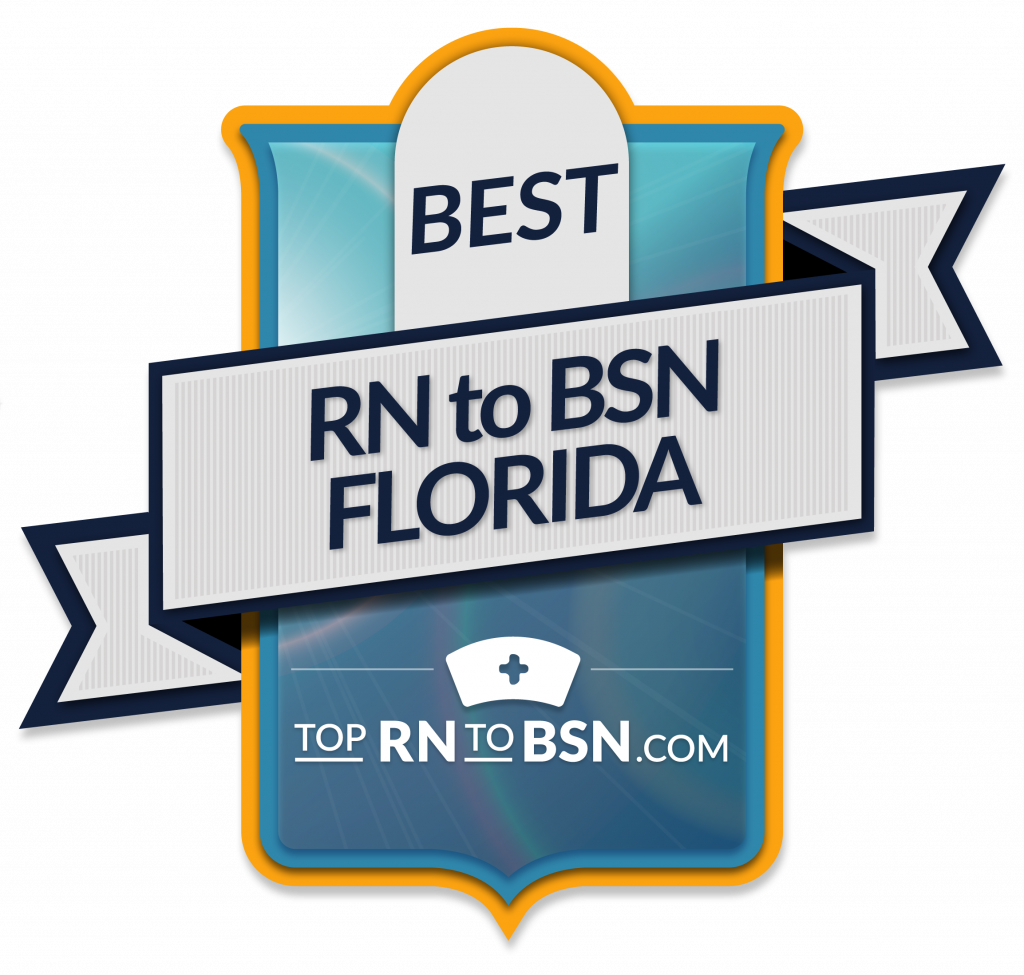 The best Florida online RN to BSN nursing schools and programs are affordable and flexible so working RNs can complete the degree. Let's face it, the sun shines brighter in the Sunshine State when you love what you do for work, have job security, and are making more money than you were less than two years ago. Plus, if you're in Miami or Orlando, you're in one of the highest-paying cities for nurses in the US. All of this sounds like the end result of going back to school to obtain your Bachelor's of Science in Nursing degree from an accredited Florida university.
The exciting part about all of this news is that you are years ahead of the curve by just reading these words. You are also proving to be skilled at one of the biggest skills in fully online RN to BSN programs in Florida: navigating the internet and reading words on a screen. If you think you do not have time to go back to school, the following 15 topRNtoBSN online programs are worth a look. Each one is fully online, CCNE accredited, and only requires your nursing license as a prerequisite. No matter where you are in your search for back-to-school options as an RN, this ranking will help busy working nurses know their options for a convenient, affordable online degree.
---
RN To BSN In Florida: The Online Option
While many BSN programs require clinicals, you have already completed these during your ASN coursework, and leave the next part of your degree fully online. The top 15 Florida programs are ranked evenly by 3 qualifications:
Reputation (the institution's CollegeConsensus.com Consensus Score)
Cost (per online credit)
Success Outcomes (from the Department of Education's College Scorecard)
For the next step in your career, consider an online topRNtoBSN nursing degree. The 12-18 months you spend hard at work improving your career outlook will be more than worth it during a lifetime of skilled leadership, promotions, job security and flexibility. You may be surprised at how far you can go.
---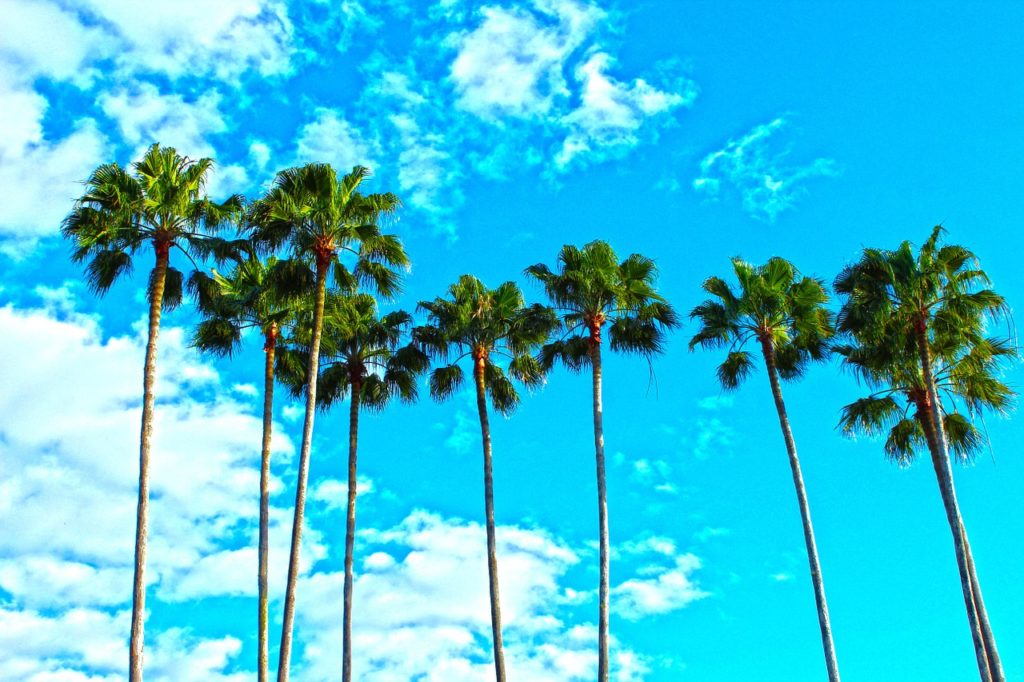 ---
1. University of Central Florida

The University of Central Florida, which is also known as UCF, is a public comprehensive postsecondary school situated in Orlando Florida, just 13 miles east of the city's center. An interesting fact is that they have the largest student enrollment for a single campus in the entire country. Established in 1963, the state legislator created the institution as the Florida Technological University, in an attempt to create skilled workers who could plug into the US Space Program, at the Kennedy Space Center among others. UCF has over 200 degree offerings through their 13 colleges and 10 regional campuses which vary in size.
The University of Central Florida offers an extensive Post Licensure RN to Bachelors of Science in Nursing, which was designed to build leaders in the fields of nursing. The coursework for this program is offered entirely online, with reduced tuition and fee waivers. Students also have the opportunity to take classes in the traditional classroom setting upon request. The program has three start dates, meaning applicants never have to wait long for admittance. There are options for taking the program on a full or part-time basis. One of the interesting aspects of this program is that students have the opportunity to take graduate coursework at the same time, enabling them to get a head start on a graduate degree.
Accreditation: CCNE
Cost: $$$$$
---
2. University of Florida

The University of Florida is also known as UF and is considered an American Public land-grant, sea-grant, and space-grant university with a high level of research conducted as an institution. The campus sits on 2,000 acres of land in Gainesville, Florida, and has been operational at this location since 1906. They are known for their intercollegiate sports teams, known as the "Florida Gators." Prior to the Gainesville campus, the University was a religious school called East Florida Seminary in Ocala, Florida. In 1985 they gained national notoriety, by joining the Association of American Universities (AAU), and soon after harnessed additional funding.
The University of Florida offers an RN to Bachelors in Nursing that is exclusively designed for students who have already achieved an Associates degree in nursing. The program is a foundation for students to become leaders in a variety of healthcare fields, emphasizing a number of care settings, while also preparing students to take their career to the next level and continue on to achieve a master's degree in nursing. The program is meant to be achieved on a part-time basis, with all 31 credits that can be completed in 5 semesters. The format is entirely online, enabling students the flexibility to remain employed in the nursing profession while completing the program.
Accreditation: CCNE
Cost: $$$$$
---
3. Nova Southeastern University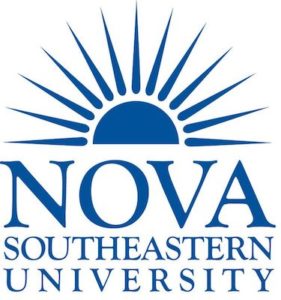 Nova Southeastern University is a private nonprofit postsecondary institution, with a beautiful campus that sits on 300 acres of land, in the town of Davie Florida. This comprehensive institution is the host of 18 smaller colleges and schools, with program offerings in over 175 disciplines, with more than 250 distinct majors. In 1994 they joined with the Southeastern University of Health and Sciences, and as a result expanded their programming. As classified by the Carnegie Foundation of Advancement in Teaching, they conduct a high level of research and community engagement. Not only are their branch campuses located throughout the state, but they also have a home in Puerto Rico.
Nova Southeastern University offers a comprehensive RN to Bachelor of Science in Nursing Program, as a pathway for students to expand their career options and further their skills and potential in the nursing field. Most classes have the option of fulfillment fully online, with options to study at multiple locations. Students are not only trained on the critical hands-on fundamentals of nursing but are also given extensive background on policies that impact the nursing profession, as well as skills around cultural humility and working with diverse populations. The program can be completed in as little as four complete semesters.
Accreditation: CCNE
Cost: $$$$$
---
4. Barry University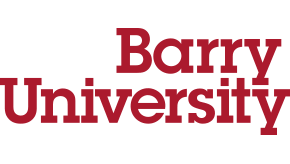 Barry University is a private liberal arts school with a Catholic foundation that was established in 1940 by those who were called the Adrian Dominican Sisters. Originally, Barry served only female students and was called The Barry College of Women. The campus is located in the Miami Suburb, just north of downtown, called Miami Shores, Florida. They have a large number of program offerings, including 100 distinct degree programs, which include business, social work, health sciences, among others. Institutionally, they are committed to offering a low student-to-teacher ratio, in most cases, not having more than 12 students per faculty member.
Barry University offers an RN to a Bachelors of Science in Nursing Program that can be completed entirely online. This program is known for its affordability, as well as the flexibility that the online format allows. This nursing program is fully accredited by the Commission on Collegiate Nursing Education, which certifies the highest academic standards of study. Following program prerequisites, this course of study can be accomplished with two classes per semester, with the ability to complete the program in as little as 15 months. Prospective students must have a cumulative GPA of 2.5 and possess an unencumbered US RN License.
Accreditation: CCNE
Cost: $$$$$
---
5. Jacksonville University

Jacksonville University, which is also called JU, is a private postsecondary institution situated in Jacksonville Florida. Though the campus is in an urban center, it boasts waterfront views and forested paths. Established in 1934, it was originally a two-year college, called Jacksonville Junior College. In 1954, they began acting like a four-year degree-granting institution. The student body is known for their diversity, and represent nearly 40 states, and about 45 countries throughout the world. In total, there are 4,200 students, which includes 3,200 undergraduate students and 1,000 graduates.
Jacksonville University offers an entirely online RN to Bachelors of Science in Nursing program that is designed with the necessary flexibility in mind to accommodate busy nurses who are already working in the field. The program features 8-week courses, with the ability to study with full or part-time status. Students participate in practical projects that are completed locally, making it a convenient program for those serving in the military to participate from wherever they may be stationed. Most online faculty members also teach traditional in-class coursework and emulate the programs that occur on campus, so online students don't miss out on quality.
Accreditation: CCNE
Cost: $$$$$
---
6. Florida Southern College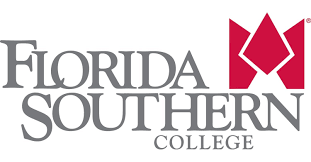 Florida Southern College is often called Florida Southern, Southern, or FSC, and is a private college that sits in a town called Lakeland, on 110 acres of land. They are a private institution with a Methodist foundation that was established in 1883. One of the things that have put Florida Southern on the map is the fact that it is the home to the world's largest on-site collection of Frank Lloyd Wright architecture. As a result of the historical significance of the 70 buildings that comprise the campus, they became part of the National Historic Landmarks of the United States. They are also the state of Florida's oldest private four-year college.
The Florida Southern College offers an innovative RN to Bachelors of Science in Nursing Program that can be taken entirely online, or with a hybrid option. Courses are designed with the flexibility to accommodate nursing professionals who are already working in the field. There are many accelerated options, allowing students with full-time status to complete 36-48 credit hours per year, which include seven-week terms. This degree program provides students with the foundation to continue their studies if desired and achieve an advanced degree following the BSN program. Graduates of the program are also well poised for a leadership role in the field of nursing. Graduates of the program have excelled in the NCLEX exam following completion of the program.
Accreditation: CCNE
Cost: $$$$$
---
7. Palm Beach Atlantic University

Palm Beach Atlantic University, also known as PBA, is a faith-based private postsecondary institution known as interdenominational, committed to integrating a Christian worldview with a liberal arts education. Established in 1968, this epically picturesque campus is located in West Palm Beach, Florida, just one mile from the Atlantic Ocean's Intercoastal Waterway. There are a variety of factors that make the education at PBA high quality, including the low student to faculty ratio, on average 12:1. They offer Christ-centered education with over 50 undergraduate and graduate programs. The entire institution is comprised of nine distinct schools with a variety of specializations.
Palm Beach Atlantic University offers an RN to Bachelors of Science in Nursing program that is available entirely online. This flexible format allows students to remain committed to their personal and professional obligations while successfully completing their BSN. The program features a holistic approach to nursing and healthcare with biblical, historical, and practical guidance, as well as an emphasis on community connections. Florida residents are eligible for up to $3000 in financial aid, and all students have a direct pathway to graduate studies enabling leadership opportunities in the fields of nursing. Prospective students must have a GPA of 3.0 or higher in their previous educational endeavors.
Accreditation: CCNE
Cost: $$$$$
---
8. Florida International University

Florida International University, also known as FIU, is an American metropolitan public research university in the greater Miami region. FIU was established in 1943, by a founding body that was connected to the state legislature, as an advocacy measure for public education. Today, they are classified as offering the highest level of research by the Carnegie Foundation and are considered a research institution by the Florida State Legislature. They belong to the state university system of Florida, offering 12 campuses spread throughout the state. They are the largest university in South Florida, and the second-largest in the state, with a total enrollment topping 55,000.
Florida International University offers an RN to Bachelor of Science in Nursing Program that is specifically geared towards nurses who have experience working in the field and are ready for the next step. The program is administered online, allowing for the flexibility necessary for students to continue working while successfully completing the program. Students have access to extensive advising throughout the course of their educational experience. Each student is placed in a clinical setting for experiential learning sections, enabling them to grow hands-on experience while skill-building. Graduates of the program are well-positioned to further their education in pursuit of a master's degree in nursing or engage in the profession with their BSN.
Accreditation: CCNE
Cost: $$$$$
---
9. University of North Florida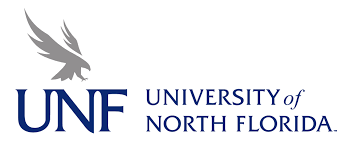 The University of North Florida offers an RN to Bachelors of Science in Nursing Program designed for students who are already registered nurses. One of the features of the program is the online track that is open to anyone in the country who holds an active RN licensure in their state of residence. This particular track makes it possible for students to complete the course of study in one year, with the equivalent of three traditional semesters. A new cohort is admitted every 8 weeks, and students take 2 courses per 7-week term. Students are given the high-level skills of providing comprehensive healthcare in a variety of settings to diverse populations.
The University of North Florida, also known as UNF, was founded in 1972 and has since become a member institution of the State University System of Florida. Their stunning campuses take up 1,300 acres of land surrounded by a nature preserve on Jacksonville's Southside. Active student life is one thing that withholds their reputation, with many student clubs and organizations to choose from. The larger institution is organized by five distinct colleges that offer close to 55 undergraduate degree programs and 28 graduate degree programs. Over 15,000 students are enrolled in total, making up an undergraduate enrollment of 13,070.
Accreditation: CCNE
Cost: $$$$$
---
10. Broward College

Broward College is a public state college located in Fort Lauderdale, Florida that is connected to the larger Florida College System. This post-secondary institution was originally conceived in 1953, though they did not take on their current name until 2008. Broward is known for offering two-year degrees, though they expanded to offer four-year degrees as reflected by their name change. They have a large urban campus that is home to 67,000 students, many of which are non-traditional learners and some who study online instead of in the traditional classroom environment. At Broward, there are three distinct campuses, all of which are connected to different partnerships or centers.
Broward College offers a comprehensive RN to Bachelors of Science in Nursing Program, designed to elevate current nurses to the next level of management and leadership positions in the nursing field. This program is offered with a combined hybrid format of both online coursework and classes that meet in person, both of which are supplemented with lab work and clinical components. Each class is administered within an 8-week framework, that includes weekly lectures and expands on current topics like end-of-life care, and legal ethics. Prospective students must apply with a 2.5 GPA or above, and a registered nurse license in the state of Florida.
Accreditation: CCNE
Cost: $$$$$
---
11. University of South Florida

The University of South Florida, located in the bustling city of Tampa holds the unique distinction of being the very first independent state university built in the 20th century, opening its doors to students in 1956. Since then, USF has been on a non-stopped path of improvement and expansion, granting its first master's degree only 10 years after the school began. The campuses of the University of South Florida System include three member institutions: USF Tampa, USF St. Petersburg, and USF Sarasota-Manatee. With just over 50,000 enrolled at USF, this large public university is also a space-grant university.
In the RN to BSN program at the University of South Florida, students are offered a comprehensive and affordable, fully online Bachelors of Sciences in Nursing Program that is designed for students who are already working as nurses in the field. This flexible learning format gives students the tools and skills to be competitive in the fields of nursing, and excel in a variety of locations. A wide array of topics are covered in the coursework including nursing management, health assessment, clinical pharmacology, nursing code of ethics, leadership in nursing, and community health nursing. The foundations are infused with liberal arts courses that cover such topics as the biology of aging and issues that concern rural elderly.
Accreditation: CCNE
Cost: $$$$$
---
12. Florida Atlantic University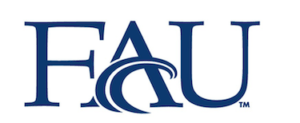 Florida Atlantic University opened its doors for the first time to students in September of 1964, with an appearance and a dedication from then-president Lyndon B. Johnson. Located in Boca Raton, the grounds had originally been an important training facility for the Army Air Corps during World War II, in no small part due to its proximity to the ocean. The university facilities today are top of the line, as FAU recently underwent a huge facilities overhaul, updating many of the old buildings on campus. FAU belongs to the 12-campus State University System of Florida and was for a while the only public school serving south Florida.
Florida Atlantic offers an RN to Bachelor of Science in Nursing program that is entirely online. The flexibility offered by the online format allows students to continue working in the nursing field while fulfilling their coursework at home, or wherever a strong internet connection takes them. Deciding that it is time to ascend to the next professional level by obtaining a BSN allows students to have greater job security while building the foundations to either continue on to a master's degree program, or progress in the nursing field upon graduation. The program works at an accelerated pace, as it builds on the nursing experience students already have, and most students are able to graduate within 24 months of starting.
Accreditation: CCNE
Cost: $$$$$
---
13. University of West Florida

In 1963, the State University System of Florida established a public research university on what is nearly the westernmost tip of north Florida, almost spilling into Alabama. In the Gulf Coast county of Escambia, the school and its Chambered Nautilus emblem serve students who mostly hail from the surrounding communities of Pensacola. This space-grant institution is also a welcoming post-secondary institution for a significant number of students who are military personnel assigned to nearby Naval Air Station Pensacola, NAS Whiting Field, Eglin AFB, Hurlburt Field, and Duke Field. Many of these commissioned officers at these installations find UWF pursuing postgraduate degrees outside of their normal duty hours.
The University of West Florida's online RN to BSN nursing program focuses on the skills necessary to help diploma or ASN holding nurses become clinical generalists. While it is true that the growing nursing industry very much needs nurses, just any nurse will not do. Leaders, managers, and nurses who are trained in thinking critically are going to make a difference in taking the healthcare industry well into the 21st century. People who are interested in learning for the rest of their lives will excel in this technology age of healthcare, and the University of West Florida wants to help nurses do just that. RNs who hold current licensure (via ASN or diploma) and an associate degree from a junior or community college, or have completed UWF's General Studies curriculum are welcome to apply.
Accreditation: CCNE
Cost: $$$$$
---
14. Santa Fe College

Conveniently located nowhere near Santa Fe, New Mexico, Santa Fe College in Gainesville, Florida is a member institution of the Florida College System and serves the students of central Florida, around the state, and around the country. With its roots as a community college, Santa Fe College still takes seriously how important small classes and accessible instructors can be to the success of students. With their fairly recent 2008 switch to a 4-year university, Santa Fe College also still offers 2-year degrees and certificate programs for students. Located between two rivers on the Gulf coastline, students at Santa Fe College have many beautiful natural aquatic research and recreational opportunities while attending Santa Fe College.
The RN to BSN program at Santa Fe College takes the instruction that registered nurses receive in the first two years of their degree and deepen it. With a focus on both the theory and practice of nursing, the RN to BSN program will prepare graduates to become leaders in their field. Since the BSN completion program at Santa Fe is itself a practice with cognitive, sensory, affective, and psychomotor performance requirements, the college has developed a list of Program Performance Standards that applicants should review and ensure they are up for the task of. These include critical thinking skills, interpersonal abilities, skills handling life and death situations, communication skills, the ability to follow verbal and/or written instructions, physical mobility, tactile and motor skills, hearing or auditory abilities sufficient to monitor and assess health needs, and finally visual abilities sufficient for observation and assessment of patients health and needs.
Accreditation: CCNE
Cost: $$$$$
---
15. Florida National University

A relatively young school, Florida National University in Hialeah, Florida began its first classes in 1988. With a 94% Latinx/Hispanic student body, FNU is proud to serve many Hispanic students but does not qualify as a Hispanic Serving Institution because of its status as a for-profit college. Operating out of three campuses in and around Miami, as well as an extensive online student presence, FNU has more than 1500 students who come first. Instructors at FNU believed that small class sizes foster in the student the focus and desire to obtain a quality university education, and the spaciousness to centralize their own personal goals. FNU also believes it is crucial to give back to everyone affiliated with the university, and therefore provides educational and cultural programs intended to enrich the community it serves.
The fully online RN to MSN option at FNU is innovative and is the only one on this list that makes getting your BSN just one stop on the journey to your career goals. The purpose of this program is to prepare the students to become professional nurses and nursing supervisors, who are able to function in a variety of roles. The students will be prepared in the areas of health assessment, nursing theories, and concepts, research, leadership, informatics, and health promotion across various healthcare settings. FNU awards to graduates a Bachelor of Science degree upon completion of the RN to MSN program, as well as the Master of Science in Nursing.
Accreditation: CCNE
Cost: $$$$$
---
How Do I Become a Nurse in Florida?
Nursing professionals are in great demand in Florida because the Sunshine State has been one of the most popular retirement states in the country for many decades. Given this fact, it becomes easy to see why earning a degree from one of the top nursing schools in Florida offers tremendous job security for Registered Nurses (RNs) or BSNs.
Students interested in nursing careers must begin by searching the many nursing schools in Florida. Remember to consider an accredited online nursing school in Florida, which is typically offered from the many available top nursing schools in Florida.
---
How Do I Choose a Nursing School in Florida?
One of the ways to determine if a school is a good fit, and a quality degree, is to research the school's NCLEX Florida pass rates. Florida NCLEX pass rates by the school are often listed on websites dedicated to advising students about different programs available through nursing programs in Florida. Some top nursing schools in Florida disclose their NCLEX Florida pass rates on the school's proprietary website.
Students should also apply to the state's nursing board as they will eventually be required to obtain a Florida Board of Nursing endorsement before they can begin to work. Be certain to understand all the Florida Board of Nursing license renewal requirements.
When one receives their Florida Board of Nursing endorsement, each nurse is responsible for the Florida Board of Nursing license renewal. The Florida Board of Nursing license renewal is available on the nursing board's website.
---
How is the Job Market for Nurses in Florida?
With national job growth for registered nurses estimated at 15%, many of the 500,000 new jobs by 2026 are earmarked for BSN-holders only. Not only that, the ASN or Diploma RN license may soon be a thing of the past, as the National Council of State Boards of Nursing (NCSBN) considers requiring the BSN as the minimum degree required for licensure in nursing. If that is not reason enough to begin the process of enhancing your resumé and improving your hireability, consider that by the year 2020, the American Nurses Credentialing Center (ANCC) Magnet Recognition Program is planning on requiring that hospitals are staffed by 80% BSN-holding nurses.
---
Are nurses in high demand in Florida?
The job market for nurses in Florida depends upon two primary factors. The first factor, as one would expect, is based on demand. The second is based upon the job location. The increasing demand for nurses in Florida is due to an aging baby-boomer population, obesity and diabetic issues, and the advent of preventative care. Some of the best nursing jobs in Florida are located in major metropolitan areas and those that are near cutting-edge teaching hospitals.
---
What Kinds of Nursing Jobs are there in Florida?
The state of Florida offers many job opportunities for RN jobs in Florida. In general, the state of Florida employs the fourth most registered nurses in the country. RN jobs in Florida are available in positions that offer specialty positions like:
Ambulatory Nurse
Endoscopy Nurse
Operating Room Nurse
Radiology Nurse
Overall, the nursing profession's projected growth is expected to surpass the growth of the overall economy.
---
How Much Do Nurses Earn in Florida?
Have you asked yourself — How much does an LPN make in Florida? A BSN? An RN? Median nursing salaries tend to exceed the national average. This is due to the industry's strong demand. A Florida nurse's salary follows this same pattern. In fact, Tampa, Miami, and Orlando all rank among the highest-paying cities for nurses.
How much is a new grad RN salary in Florida?
What is a BSN salary Florida?
How much does a LPN make in Florida? A Licenses Practrical Nuse
How much is an RN salary in Florida per hour?
In 2020, the BLS average yearly registered nurse's salary was $69,510 in the state of Florida. So, the average RN salary in Florida per hour is $33.42. A Florida nurse's salary will depend on the job's location in Florida, and the nature of the nursing work. A new grad RN salary in Florida is likely to fall within this general range.
---
Nursing in Florida
Nursing in Florida, like the rest of the country, is anticipated to rise based on the tremendous demand for nursing professionals. The Bureau of Labor Statistics anticipates that the nursing profession will grow through the year 2030 at a pace that is considered much faster than the overall economy.
---
Related: