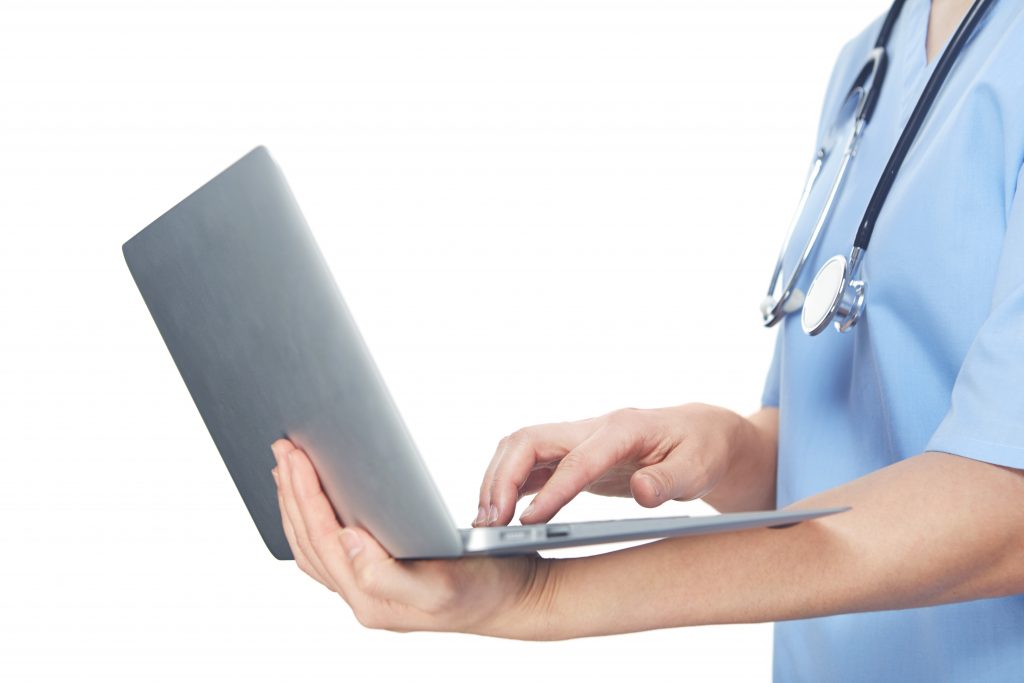 Endoscopy Nurse Job Description
An endoscopy nurse job description involves caring for patients with respiratory and gastroenterology problems. If you are considering applying for school to become a nurse, you will find a rewarding career just around the corner. Those that choose to become endoscopy nurses, will learn the skills that all nurses need. In addition, they learn the requirements for this specific job. So keep reading if you want to become an endoscopy nurse!
---
What is an Endoscopy Nurse?
A nurse who performs endoscopy procedures is also called an Endoscopy or Gastroenterologist Nurse. These nurses play a vital role treating patients with endoscopic and gastroenterology issues. They conduct endoscopic procedures and are responsible for sedation, monitor patients' vitals while they are out, and also provide post-procedure care and follow-ups. Endoscopy procedures include a colonoscopy, upper endoscopy, and also a gastroduodenoscopy.
These nursing professionals work with physicians to find out what health issues may be present to diagnose the problem and begin to treat it to give the patient relief from pain and help them regain their health. An Endoscopy nurse also provides care to those that are ill, convalescing, and also those with disabilities. They also play a role in providing patients with ways to maintain good health and prevent diseases.
---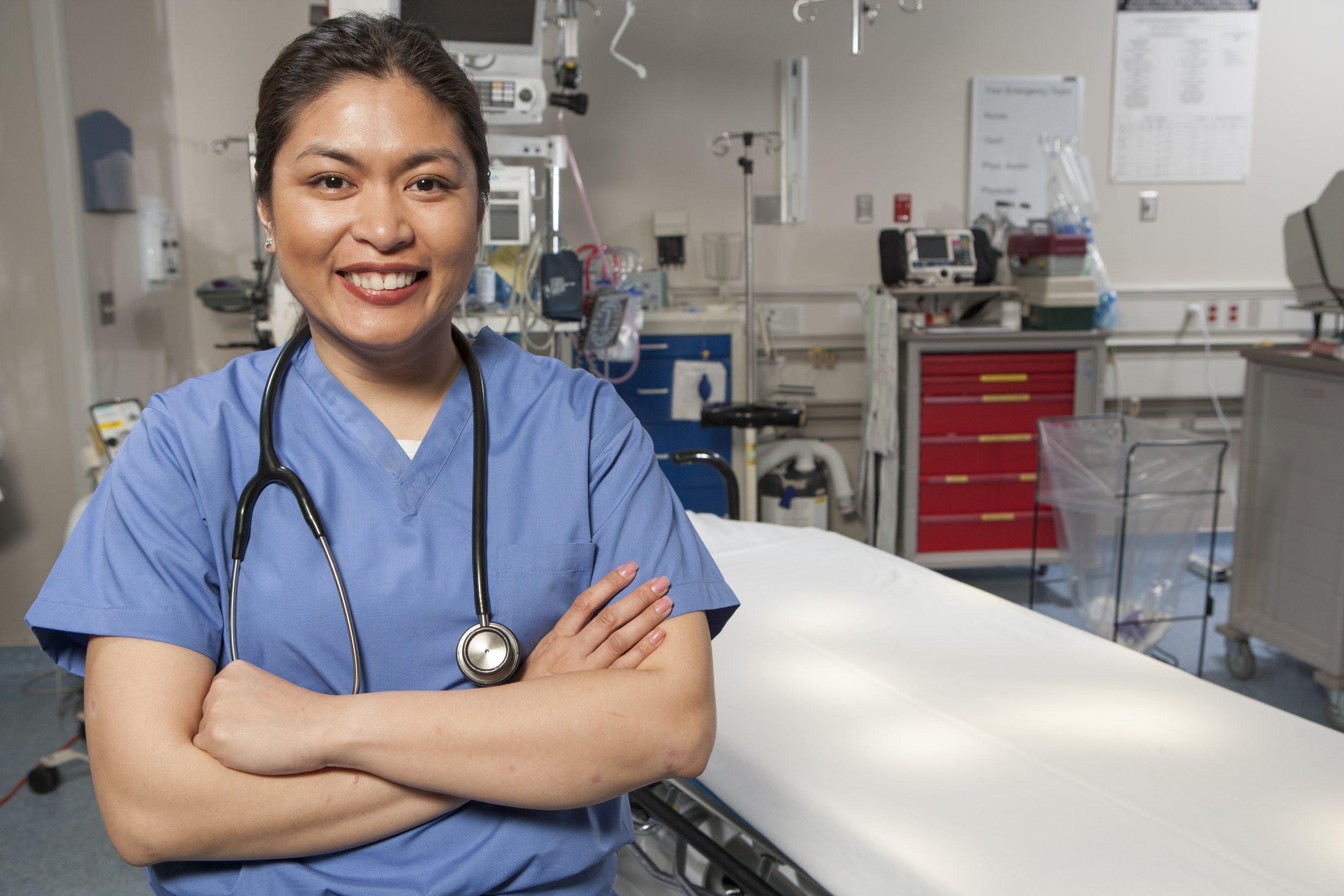 ---
What Does an Endoscopy Nurse Do?
An endoscopy nurse helps to assess patients' health problems, develop, and implement nursing care plans, conduct medical tests to diagnose respiratory and gastroenterology problems, and maintain accurate medical records. They look inside the human body by inserting a fiber-optic tube with a camera to looks inside the bowels and intestines.
These nurses play a key role on gastroenterology teams as they prepare patients for their procedures, administer sedation, and also care for the patients following the procedure. Their key focus is conducting tests using endoscopes (miniature cameras) to see what issues may exist in the digestive system. In addition, they also treat and diagnose both respiratory and gastrointestinal irregularities.
Gastroenterology or Endoscopy Nurses are experts who have studied both the upper and lower digestive tract. They help patients with issues like reflux, constipation, food allergies, and their symptoms, diarrhea, ulcers, and other illnesses that affect the respiratory and gastroenterological tracts.
---
Where Does An Endoscopy Nurse Work?
An endoscopy nurse works in the gastroenterology and endoscopy departments of a medical facility, hospital, or healthcare facility that performs endoscopy procedures as part of its services. Additionally, these nurses may work in a variety of specialty settings, including specialty clinics, gastroenterology departments, or ambulatory surgery centers.
---
What are the Duties of an Endoscopy Nurse?
Endoscopy nurses have a wide range of responsibilities on their shoulders. Some key nurse responsibilities include:
Conducting tests to determine the source of the patient's pain
Inform patients about their results and explain the treatment plan
Explain upcoming procedures to patients and answer any questions they may have
Help with patient sedation and monitor their vital signs during the procedure and care for patients during endoscopy procedure
Prepare instruments and endoscopic equipment used during the procedure including endoscopes, needles, and biopsy forceps
Assist physicians throughout the procedure
Monitor the patient's vital signs and oversee patients as they come out of the sedation
Explain post-procedure instructions and discharge notes
Update medical records and observe HPIPPA regulations
Perform duties according to hospital policies, procedures, and standards
Respond quickly in emergency situations
Communicate with physicians, patients, and other team members during procedures
---
What Soft Skills Do Endoscopy Nurses Need?
Emotional intelligence: Endoscopy nurses need to be able to read body language, moods, and emotions of patients and family members and be able to respond in a way that is supportive and calming.
Communication skills: Both oral communication skills and written communication skills are important in this role. Endoscopy nurses must be excellent communicators with both patients and medical professionals. They must be able to explain procedures, ask the right questions, and provide clear, concise medical directives.
Flexibility and adaptability: Endoscopy nurses need to be able to adjust their plans as needed based on changes in patient status or procedure goals.
Compassion: Being able to remain compassionate, calm, and focused during difficult procedures is essential.
Problem-solving skills: Nurses should be able to quickly assess problems and come up with an acceptable solution.
Interpersonal skills: Endoscopy nurses need to be open to collaboration and the exchange of ideas with other medical staff.
Organizational skills: Endoscopy nurses need to be organized in their thoughts and actions in order to effectively care for patients. They should also be detail oriented and keep medical records and patient care plans up-to-date.
---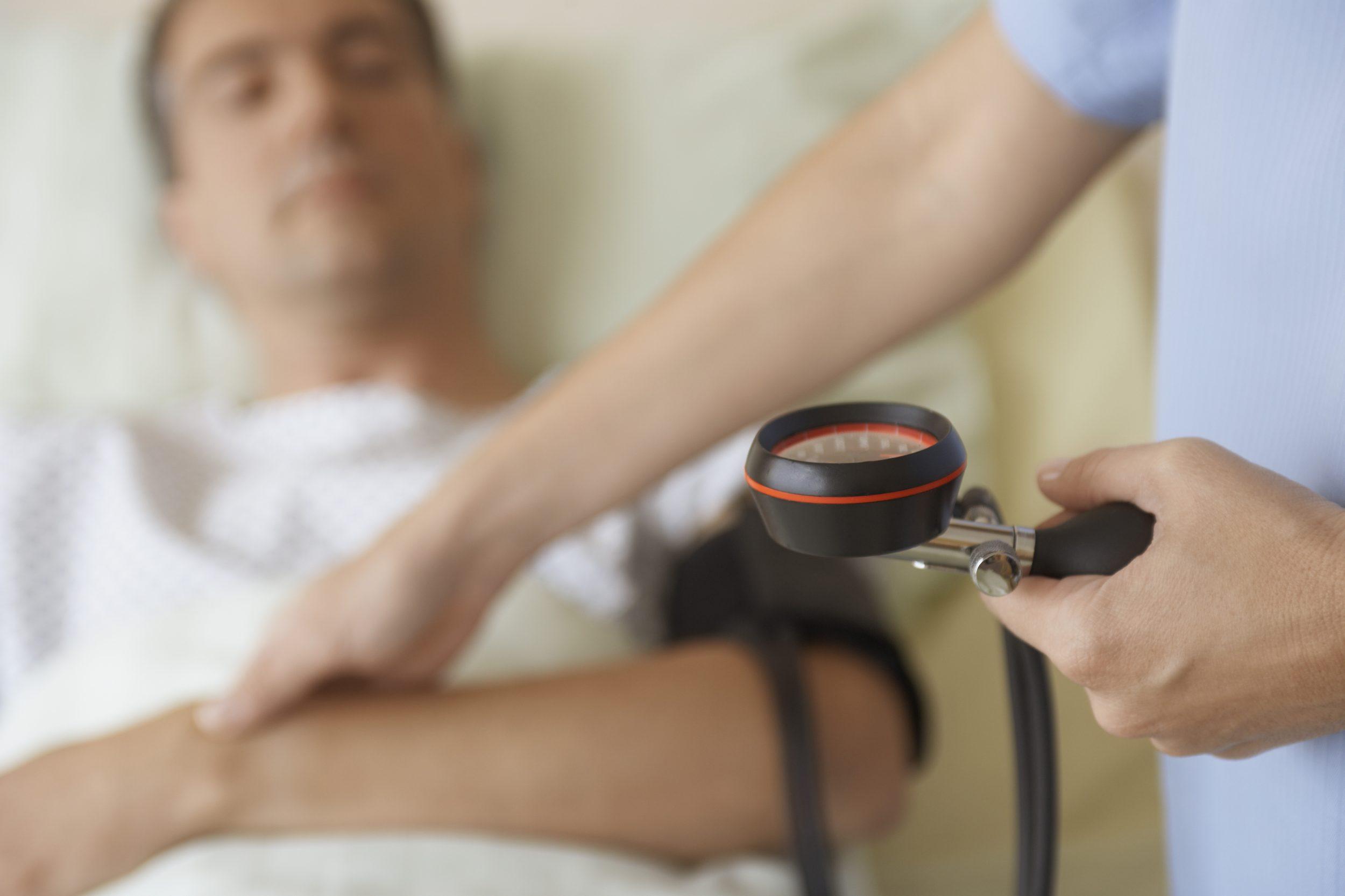 ---
How Do You Become An Endoscopy Nurse?
Becoming an endoscopy is a process. To become an endoscopy nurse you will need to complete a nursing degree program and obtain a valid nursing license. Then you need experience and an optional certification.
Complete Nursing Education
Those hoping to enter this medical field must complete an accredited nursing program. A two year Associate Degree in Nursing (ADN) is the minimum degree you need to work as an endoscopy nurse. However, many employers prefer employees with a four year Bachelor of Science in Nursing (BSN) degree. When finished, graduates must take a licensing exam to earn a registered nurse license.
Become a Licensed Nurse
All endoscopy nurses must pass the National Council Licensure Examination for Registered Nurses (NCLEX-RN exam) before they can practice. The exam content covers all areas of nursing practice. So, the NCLEX RN exam ensures they are familiar with basic nursing duties and responsibilities and can provide quality patient care in any setting. Once they have their license they can enroll in an endoscopy training program to further their knowledge in their chosen field.
Gain Endoscopy Nursing Experience
Nurses typically seek clinical experience in their chosen specialty field. Some graduates work in a clinic or medical center that specializes in gastroenterology care. This hands-on learning experience teaches them more about endoscopy, microbiology, and also biology. Certification often requires several years of experience working in an ambulatory surgery center or operating room.
ICU or OR Nursing Certifications
RNs working at a hospital ICU or OR typically need basic certifications. These may include the Basic Life Support (BLS) certification, Advanced Cardiovascular Life Support (ACLS), and Pediatric Advanced Life Support (PALS) for pediatric patients.
Earn an Endoscopy Nursing Certification
After gaining some nursing experience, you may then pursue a certification in endoscopy nursing from a professional organization.
Certified Gastroenterology Registered Nurse from the American Board of Certification for Gastroenterology Nurses (ABCGN)
Society of Gastroenterology Nurses and Associates (SGNA) offers a discount on ABCGN certification for members
To maintain certification, nurses must adhere to a set of educational and professional standards, as well as complete continuing education courses related to endoscopy nursing.
---
How Much Does An Endoscopy Nurse Make?
Salary is only one part of compensation. Most endoscopy nurses also have other benefits. These benefits may include health insurance, vacation time or paid time off (PTO), sick days, personal days, and a 401k pension plan or retirement plan. So when looking for jobs make sure you consider an entire benefits package.
A salary of an endoscopy nurse can vary significantly depending on education, experience, geography, and other factors. The Bureau of Labor Statistics (BLS) does not report data for specialty nurses, like endoscopy nurses. Rather it reports information for all RNs. The Bureau of Labor Statistics states that registered nurses earn an average salary of $77,600 per year. And the lowest 10 percent of RNs in entry level roles typically earn around $59,000. Nurses make around $120,000 with advanced experience.
Below are some estimates from various job and salary reporting sites of the median salary for an endoscopy nurse.
National median salary data for an Endoscopy Nurse.
---
What is the Endoscopy Nursing Job Outlook?
The outlook for endoscopy nurses looks positive and appears stable for job security in the healthcare industry. With baby boomers reaching retirement age but still yearning to stay active, they are taking better care of their bodies. Also, with the COVID-19 pandemic, the need for qualified nurses and physicians has increased.
The BLS expects the employment of RNs to grow 6 percent from 2021 to 2031. Over this decade, there will be about 195,000 new jobs created. Additionally there will be around 203,000 openings each year to replace workers who transfer to different occupations or retire.
---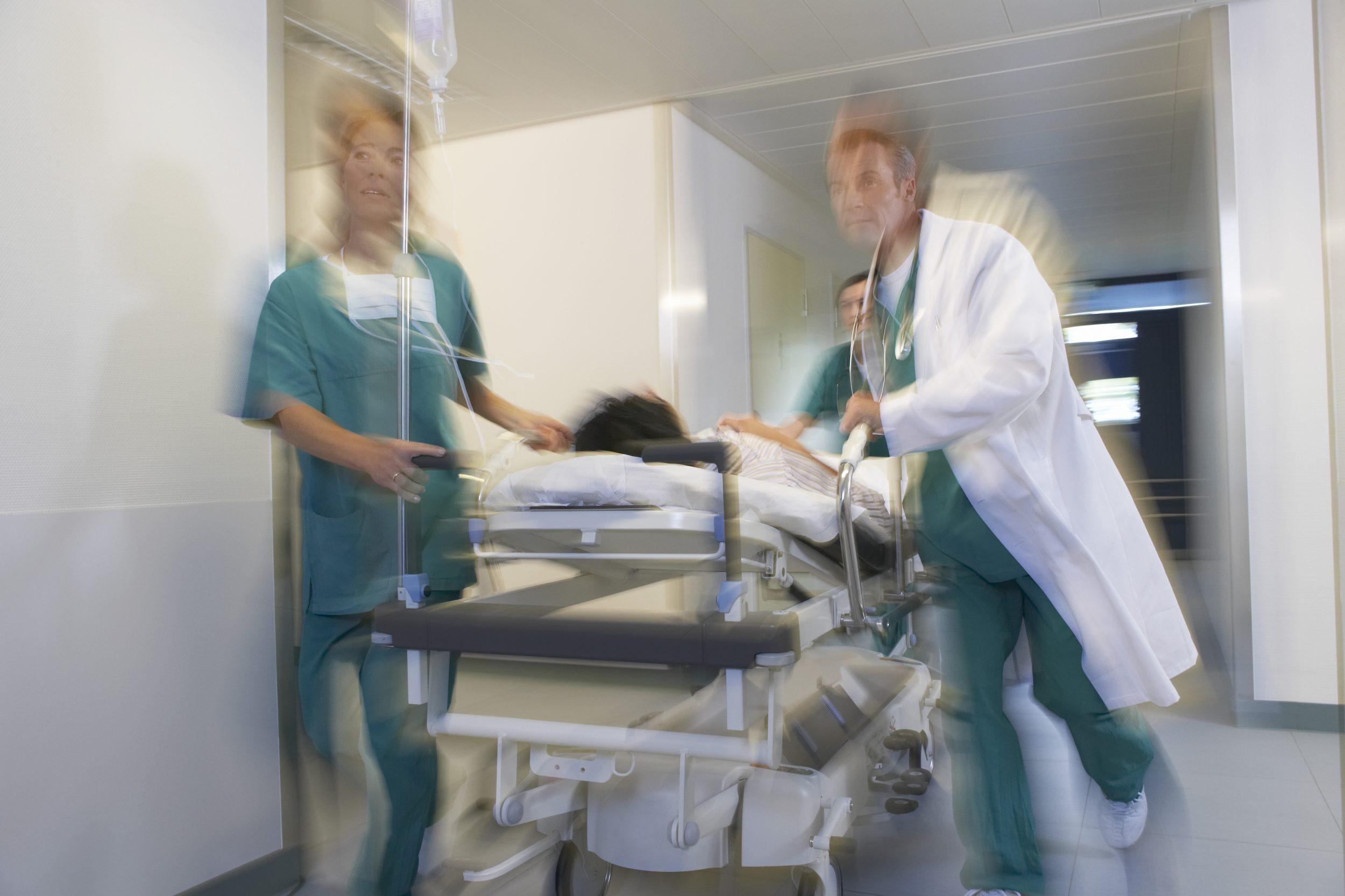 ---
Common Job Titles For Endoscopy RNs
Endoscopy Registered Nurse
Gastroenterology RN
Outpatient Endoscopy RN
---
Endoscopy Travel Nurse Jobs
Those that are not tied down may decide to look into travel endoscopy nurse jobs. In addition, many medical agencies have popped up especially for those pursuing endoscopy travel nursing jobs because of the growing demand.
Even if they are not practicing their chosen field of endoscopy, nurses as a whole are in need now more than ever. Those that choose to be travel endoscopy nurses can expect to get very well paid to go into areas in need of medical help.
---
Endoscopy Nurse Career Advancement
Endoscopy nurses may pursue higher-level positions within their field, such as charge nurse or clinical nurse leader. They can also pursue further education and training to become a nurse practitioner, certified nurse anesthetist, certified nurse midwife, or certified nurse specialist. Many nurses enroll in online MSN programs and can complete an advanced degree with two years of full time study. Graduates take on roles as nurse managers, directors of nursing, or heads of endoscopy departments.
Continued professional development is key for endoscopy nurses. They must keep up with current trends and technologies in the field, including routine continuing education, technical skills, or certification for endoscopy nursing. Participation in leadership forums and involvement in professional organizations such as the American Society for Gastrointestinal Endoscopy and the Society of Endoscopy Nurses and Associates are also beneficial for career advancement.
---
Why Choose an Endoscopy Nursing Career?
Endoscopy nursing is a growing and rewarding health care field for nurses. Not only does endoscopy provide nurses with the opportunity to deliver direct patient care, but it also involves patient education, procedural support, and experience in operating advanced medical equipment.
Due to the nature of the role, nurses have the chance to form meaningful connections with their patients, as well as the opportunity to build on their clinical skills and gain professional satisfaction. Endoscopy nurses can also benefit from belonging to a professional network of like-minded colleagues, as well as learning from senior endoscopy nurses who have extensive knowledge and experience in the field.
---
Related: