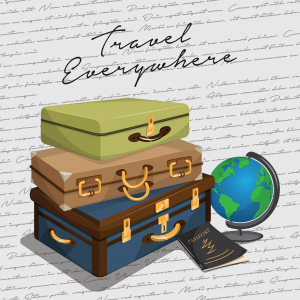 Travel Everywhere as a Nurse
The best travel nursing agencies for many travel nurses are the ones with the highest pay and generous per diem that also offer moving resources. If you are interested in the field of travel nursing, you can look forward to attractive compensation rates and the peace of mind that comes with knowing that your travel nurse skills are in very high demand. Many healthcare facilities employ these nurses to fill their nurse staffing needs. No matter where you choose to go to school and where you intend or hope to work, you can rest assured that your nursing skills will be in high demand.
---
Choosing the Best Travel Nurse Agency
Does working with a travel nursing agency sound good? Well, we have made it easy for you to find the best healthcare staffing company on list of the Best Travel Nursing Agencies to work for. These top travel nursing organizations are the best-paying travel nurse agencies, and they treat their staff nurses the best. We have looked at the top travel nurse agencies to work for and rated them for things like best sick pay, best for education, best customer service, best track record, best for newcomers, and best overall for healthcare professionals.
Naturally, none of them will be a perfect fit for everyone. You will have to choose the best travel nursing agency for yourself. After reviewing our list of the top 20 best-paying travel nursing agencies and best all-around agencies and still can't decide which is the best agency for travel nursing for you – get in touch with our team. We'll help you find the best travel nurse agency for your career needs.
---
1. Aya Healthcare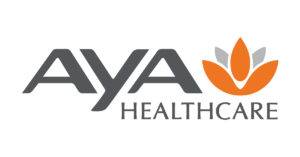 Aya Healthcare has a robust online presence with a blog and active social media accounts on almost every social media platform. This travel nursing agency has pay rates that depend on the cost of living in the locations where their travel nurses work. This is not uncommon, but you should check the pay rates before you sign up for an assignment and catch your flight.
Aya Healthcare offers some of the best sick time payments of any of the travel nursing companies on our list. And in the healthcare industry, sick time pay is no laughing matter. This gives Aya a high rank in our list of the best travel nurse agencies to work for.
More: Aya Healthcare
---
2. Ventura Medstaff
Ventura Medstaff has an average score well above 90%, and that's impressive. They have glowing reviews from many of the travel nurses who work for them, and they are known for being very supportive. Ventura possibly has the most cumulative experience in their management staff compared to other traveling nursing agencies. The travel nursing company has over a century of collective experience!
This travel nursing agency has four departments for different healthcare professionals. They include LPN, Cath Lab, Therapy, and International. That makes it much easier to know what you're applying for and more likely to fit in once you get there. It also helps ensure that the right nurses get sent to the right travel nursing jobs, which can be more of a problem than you might expect!
More: Ventura Medstaff
---
3. FlexCare Medical Staffing

If a track record of success matters to you, and it should, then FlexCare Medical Staffing agency is well in the running for our top pick. Founded in 2006, this travel nursing agency is the most decorated traveling nursing company of them all.
That means if you choose to work with FlexCare Medical Staffing agency, you can look forward to the distinction of working with one of the most celebrated and award-winning traveling nurse agencies out there. They provide a list of active alerts to help keep employees informed. They are also known for their transparent per diem and salary policies, and competitive pay rates for travel nurses.
More: FlexCare Medical Staffing
---
4. Health Carousel Travel Nursing
Yet another regular suspect on best-of lists, Health Carousel Travel Nursing, is another excellent travel nursing agency. It has been on all of the most prominent lists since 2016. Since that's based mostly on nurses' reviews, that means something. Having been founded in 2004, they have developed a track record for taking good care of the nurses who work for them.
This travel nursing agency also has a reputation for relatively strict hiring practices. But for high-quality travel nurses, that's not a bad thing. Health Carousel Travel Nursing also enjoys some of the highest and most consistent patient reviews. After all, that's really what it's all about.
More: Health Carousel Travel Nursing
---
5. Fusion Medical Staffing

Fusion Medical Staffing received more than 243 reviews in 2020 alone, increasing its aggregate score to just over 93%. This travel nursing agency specializes in Long Term Care, Cath Lab, Therapy Lab, and Radiology. That's more specialties than most healthcare staffing companies, which can be intimidating.
But in the end, it means better cross-training opportunities and higher employability rates for you and your peers. They launched their Cardipiulminary division in 2019 and their home health division in 2020. The fact that they are expanding can put pressure on nurses. But it can also mean more opportunities and better job security for those who are willing to expand into different roles. Fusion is also known for its inclusive culture. It participates in disability fundraisers, LGBTQ+ pride events, and more.
More: Fusion Medical Staffing
---
---
6. Triage Staffing

Triage Staffing is something of a jack of all trades in the traveling nursing agency category. That is, they offer almost every feature you could ask for or expect from a nursing agency. Needless to say, while they do everything, they don't do everything perfectly.
They are widely considered to be among the most well-rounded agencies around. In addition, the agency specializes in helping travel nurses find 13-week assignments anywhere in the United States. Based in the centrally located state of Nebraska, Triage manages between 51 and 100 employees. So, when their nurse roll call is short, their management performance will be at its peak.
The Triage Staffing pay packages and benefits include a day one 401(k), housing stipend, and health insurance with Blue Cross Blue Shield. Vision and dental insurance are covered with MetLife.
More: Triage Staffing
---
7. AB Staffing

AB Staffing has been getting glowing reviews over the last couple of years. They too have expanded rapidly, so they are doing a good job sending the right nurses to the right jobs. That, in turn, means they are sending highly qualified travel nurses who perform well and get high customer satisfaction rates.
Their aggregate customer and employee rating comes from FaceBook, Glassdoor, and Google reviews. Their ratings have improved simultaneously as they have expanded into the private market, which is impressive. Plus, their ratings have improved on all three social media platforms.
Nurses who work with this travel nursing company also have many perks.
24 7 clinical staffing specialists
Professional housing assistance to simplify your journey
health coverage with Medical, Dental and Vision health insurance
401(k) and Flex Spending available
Paid vacation time upon eligibility
Credentialing assistance before, during and after you work with us
travel reimbursement and Untaxed per diem
Referral bonuses
WEEKLY Direct Deposit
More: AB Staffing
---
8. Axis Medical Staffing
Founded in 2003 in Seattle, Washington, Axis Medical Staffing has to adhere to some of the industry's most stringent regulatory compliance requirements. For traveling nurses, that can be good at times and sometimes not.
Axis really shines in its attractive benefits packages for travel nurses. Key specs pay the company offers are 401 K retirement plans, health insurance, housing benefits, and generously covered pet deposits. They have a pretty exciting program of incentivizing good employee conduct with ample rewards for their employee of the month program and others. Axis is also known for being very communicative, ensuring traveling nurses will not be left out of the loop.
More: click here for more on Axis Medical Staffing
10 Best Nursing Schools in Seattle
---
9. Host Healthcare
This traveling nursing agency has the highest score on several review websites, particularly the ones with the largest number of agency reviews. There's no doubt about it, Host Healthcare has been growing in size, scope, and popularity over the last year. But even before this growth spurt, Host Healthcare has enjoyed a glowing reputation for treating its traveling nurses very well, ensuring they have everything they need to do a great job. They even offer their traveling nurses the expert aid of travel experience specialists whose job is to make nurses comfortable. Our only question is, why are you still here and not signing up at Host?
More: Host Healthcare
---
10. Fastaff Travel Nursing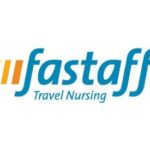 Fastaff Travel Nursing gets high marks for paying well, paying on time, and ethically handling payroll. That's important in a field rife with problems related to staff tracking, administrative complexities, and inconsistencies in corporate culture.
Employees praise it for growth opportunities, good work-life balance, and a sense of camaraderie. They have complained about assignments that are hard to fill, and it looks like mismatches are more common here than at other high-ranking travel nurse agencies. But overall, they get high marks for treating nurses well and for patient service.
More: Fastaff Travel Nursing
---
11. Gifted Healthcare

100% owned and operated by nurses, Gifted Healthcare is unique in this agency category. As you would expect, the treatment of its employees has been reported as overwhelmingly positive by the traveling nurses it employs.
Created in 2006, this fairly new company is dedicated to the proposition of promoting quality healthcare by treating its employees well. They don't pay in the top 80% of companies, but they tend to send nurses to locations where the cost of living is lower, which is both reasonable and common at the end of the day.
More: Gifted Healthcare
---
12. Advantis Medical
This relative newcomer to the traveling nursing agency business, Advantis Medical, has taken the opportunity to learn from the mistakes of other agencies. Still, having been founded in 2018, they have a few refinements to make. But based on their track record, it would not be unreasonable to hope they will improve where they need to. Advantis Global is their parent company and one of the nation's leading staffing agencies for IT.
Advantis is known for placing nurses into top-tier healthcare institutions. Their expectations are high, but so are their rewards. Traveling nurses can expect to be under more scrutiny than regular nurses, but this means you will have more chances to impress- and that's a good thing.
More: Advantis Medical
---
13. Health Carousel Travel Nursing

Former brands Tailored Healthcare Staffing, NEXT Travel Nursing, and Medical Staffing Options united to become Health Carousel Travel Nursing in April 2022. This combination of resources makes it easier for travel nurses to live and work the way they want.
Health Carousel Travel Nursing offers an excellent benefits package. This company supports your health, wealth, career, and life! Traveling nurses at HCTN receive excellent pay, bonuses, and per diem. Medical insurance is through United Healthcare and nurses receive Nationwide coverage from MetLife for dental and vision coverage. Additionally, HCTN provides basic group life insurance and short-term and long-term disability through MetLife. So, if you are looking for great benefits, check out Health Carousel, where they treat their traveling employees fair and equitably. Over the past few months, their scores have improved on Glassdoor, HH, and TNC. They took an honorable mention from HH.
More: Health Carousel Travel Nursing
---
14. Travel Nurse Across America

Of all the regular visitors to travel nursing agency top ten lists, Travel Nurse Across America has the highest average score. If you think about it briefly, that's a pretty impressive distinction. This company in North Little Rock, Arkansas, started in 1999.
While they may not be the best, they are among the best and are more consistent than agencies that regularly outrank them. In other words, with Travel Nurse, you know what you can expect, and you'll know where you stand. Travel Nurse Across America expects its nurses to know at least a little about every aspect of nursing – which makes sense since you will be traveling to different assignments. But don't worry. They are good at helping nurses fill in skill gaps. TNAA offers its travel nurses a 12-month program through Aspen University to earn a Bachelor of Science in Nursing.
More: Travel Nurse Across America
---
15. MedPro Healthcare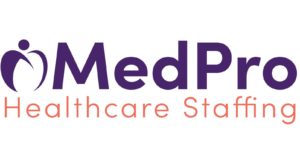 Sadly, this traveling nursing agency is not as well reviewed as the ones above it. They get their highest scores in pay and benefits, but they have shown poorly in job security, advancement, management, and culture.
Overall, more reviewers gave MedPro Healthcare good reviews than bad ones, but they still don't seem to stack up against most others on our list. They are not the worst company out there, especially since they seem to do well in employee compensation. But we do hope to see them improve in the future.
More: MedPro Healthcare
---
16. Aequor Healthcare
Yet another high-scoring traveling nursing agency Aequor, formerly United Staffing Solutions, remains in the low 90s in their rating marks, which is not bad.
Most of their employees report being pleased with their experience, and their highest ratings are in work-life balance. Their lowest ratings are in job security and advancement, which is frightening. But all in all, well-qualified nurses tend to do well with Aequor.
More: Aequor Healthcare
---
17. Cariant Health Partners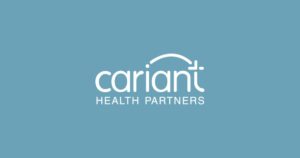 Yet another very high-ranking agency, Cariant Health Partners, gets an average of four and a half out of five stars on Indeed and Glassdoor. The positive reviews far out-pace the negative ones, and their best ratings are in the category of pay and benefits. So, you could do a lot worse. Their lowest ratings are in job security and advancement at 3.9, which is not abysmal.
All in all, for the lowest rating category, that's pretty high, which could mean their pay and advancement numbers are relatively stable. Their second-highest rating category is in management, which is unusual. If their employees are happy with the management, they are almost certainly doing something right.
Nurses who work 30 hours per week or more qualify for insurance benefits. In addition, they stay active for 30 days in between contracts. Below are additional benefits Carint offers.
Medical Dental Vision insurance
401k with company match
Basic Life Insurance and AD&D
Employee Assistance Program
Professional Liability Insurance Coverage
More: Cariant Health Partners
---
18. TotalMed Staffing

In our browser search for this company, we saw "TotalMed Staffing scam" in the suggested results, which is never a good sign. However, their scores on Indeed and Glassdoor are acceptable but not great.
They get a solid 3.5 out of five on Indeed and about a 3.6 on Glassdoor. Most of their reviews are positive, and their best scoring category is in culture. Their lowest-scoring category is in job security and advancement. So it would seem that TotalMed Staffing might be an okay place to start but not the best place to end up.
More: TotalMed Staffing
---
19. Titan Medical Group

While most reviews for Titan Medical are positive, COVID-19 has hit Titan hard. Some of the highest-ranking reviews on sites like Indeed have highlighted problems with placement and management as the pandemic has strained resources.
However, Titan has been in the game for a long time, so it's fair to say they are still worth a try. They get their highest work-life balance scores, which makes the poor reviews seem petty.
More: Titan Medical
---
20. RN Network
RN Network has more than two decades of experience in the travel nursing industry. The company hires RNs and LPNs for various specialties nationwide. Its user reviews highlight excellent communication, support, and benefits. In addition, the company offers a comprehensive onboarding program for its travel nurses.
This agency provides a comprehensive benefits package. It includes day one health insurance with a zero-premium option and 24/7 access to mental health resources. RN Network
also offers a 401(k) with company match.
More: RN Network
---
Why Be a Travel Nurse?
For some aspiring nurses, just getting a nursing job may not be enough. Some nurses want to travel and see strange, new, and exotic locations. Others want to go to the most needy places, as a crisis travel nurse. A nurse staffing company finds placements for nurses and allied health professionals at various healthcare facilities.
We have good news for you if you fit any of those descriptions. Traveling nurses must master additional skills, make additional sacrifices, and also can cope with different pressures compared to ordinary nurses. There are a great many nursing schools that offer specialized training and certification for nurses who won't be satisfied staying in one location working at one facility.
---
Honorable Mentions
Many companies didn't make our list. So, if you did not find a company listed above, check out one of our honorable mentions.
AMN Healthcare
Atlas Medstaff
Aureus Medical Group
CHG Healthcare Services
Medical Solutions
Jackson Nursing
Krucial Staffing
MAS Medical Staffing
Maxium Healthcare
Medical Edge Recruitment, LLC
Mellenia Medical Staffing
Nightingale Nursing
Nomad Health
NuWest
Sagent
Tailored Healthcare Staffing
Travel Nursing Central
Trinity Healthcare Staffing
Trusted Health
Trustaff
---
What to Look for in Travel Nursing Agencies
For the most enjoyable travel nursing experience, finding the best travel nursing company is important. When choosing a travel nurse agency, there are some key points to consider. Some pay better than others, or just differently. Furthermore, some travel nursing companies support their employees more than others. For example, a company that provides day one benefits is usually a great place to work!
A Tax-free stipend or company-secured housing Health insurance, dental, vision, life insurance, 401(k) with company match, licensure reimbursement, and recertification fees may be grouped into one big ball of benefits and compensation. So you may have to research on your own to compare apples to apples. A great way to start is to make a Pros Cons list of what you would like to have and work from there.
What Travel Assignment Destinations Does the Agency Offer?
If you want to travel, finding an agency serving the area you want to go to is essential! Research the travel nurse assignments for each agency to ensure they offer the travel assignment you want. You can find travel assignments in your specialty and narrow your search for jobs by location.
How are Pay Packages Broken Down?
Compensation packages usually consist of a base rate or salary and non-taxable reimbursements. Additionally, you should ask about overtime pay, per diem, holiday pay, and if there are bonuses for extending assignments. Also, ask how often you get paid and if any referral bonuses are available. A strong compensation package indicates the company cares about its employees!
What Housing Options do they Offer?
Travel nursing companies typically provide either travel nurse housing or a housing stipend. However, housing benefits need additional research because each location's rental market differs. Some larger companies have housing experts on their specialty staff who assist health professionals with housing during the onboarding process.
What are the Benefits for Travel Nurses?
Typical benefits include health insurance (healthcare coverage can include medical and dental insurance), life insurance, paid sick leave, and a 401 K with a company match. In addition, you may want to know if your health benefits have mental health resources and also find out when the health coverage begins. Some companies also offer an employee assistance program and a chaplain assistance program. Also, look for a company that assigns you a point of contact with 24-hour customer support.
What Reimbursements do they Offer for Travel Nurses?
Some companies also offer reimbursements for work-related expenses. Also, look for companies that have a referral program. Below are some of the ones to ask about.
travel reimbursement and transportation stipends
education reimbursement or tuition reimbursement
state license reimbursement for licensure fees
liability insurance reimbursement if you need to carry it
Do They Have a Job Board?
A travel nurse job board is important because it allows nurses to explore short-term and long-term travel nursing job opportunities. It also allows employers to find nurses with the right skills and experience quickly and easily. Additionally, a travel nurse job board allows nurses to expand their skills and experience and explore different locations and cultures. It also allows them to find a travel nurse assignment for their needs.
---
The Top Agencies
Travel nursing agencies are an increasingly popular option for healthcare professionals exploring new places and finding great job opportunities. These agencies provide staff members with housing, health coverage, license reimbursement, and per diem services to help make their travel experience more enjoyable. They also provide support services such as customer service, mental health services, and 24/7 clinical support.
Staffing industry analysts have identified travel nursing agencies as one of the fastest-growing segments of the healthcare industry. Furthermore, a New York publishing family estimated that the high volume of travel nurses in the industry is expected to continue to rise. When considering working with a travel nursing agency, it's important to understand the pros and cons. On the one hand, these agencies provide a great opportunity to explore new places and receive benefits such as housing and healthcare coverage.
On the other hand, these agencies require specialized exams for staff members and can be difficult to navigate if you're unfamiliar with the industry. When choosing the best travel nursing company for your needs, it's important to consider factors such as customer support, specialty exam requirements, and license reimbursement. Additionally, day one rights and 24/7 clinical support are also important to consider when finding the best company for you. Ultimately, the decision is up to you!
---
What is an Online Travel Nurse Community?
An online travel nurse community is a website or online forum where travel nurses can connect with one another, exchange information and advice, and share their experiences. They provide a platform for travel nurses to network, ask questions, and find support from those in the same profession. These communities also offer resources, such as job postings and travel tips, to help travel nurses make the most of their job. Do you need someone to explain a housing stipend or give you tips on maintaining your mental health? This is where you go to ask the experts.
Joining a travel nurse community like the Gypsy Nurse provides travel nurses with numerous benefits, including access to a network of experienced travel nurses who share advice and best practices, a forum to connect with other travel nurses, access to exclusive job opportunities, the ability to access travel nurse housing, and insider tips for finding the best travel nursing locations. Additionally, the Gypsy Nurse offers its members access to various free resources, such as continuing education courses, a travel nurse blog, and a library of travel nursing resources.
---
Professional Resources:
National Association of Travel Healthcare Organizations (NATHO)
NCBSN Nurse Licensure Guidance Tool (NCBSN)
What Is The Best Travel Nursing Agency for You?
There is no best travel nursing agency for everyone. So, it is important to research different agencies to find the one that best meets your needs. For example, if you want to earn a degree, find a company that offers tuition reimbursement. Do you prefer a housing stipend or housing options from the company? After you weigh the pros cons you can browse job listings in travel jobs in the nursing field!
---
Related: