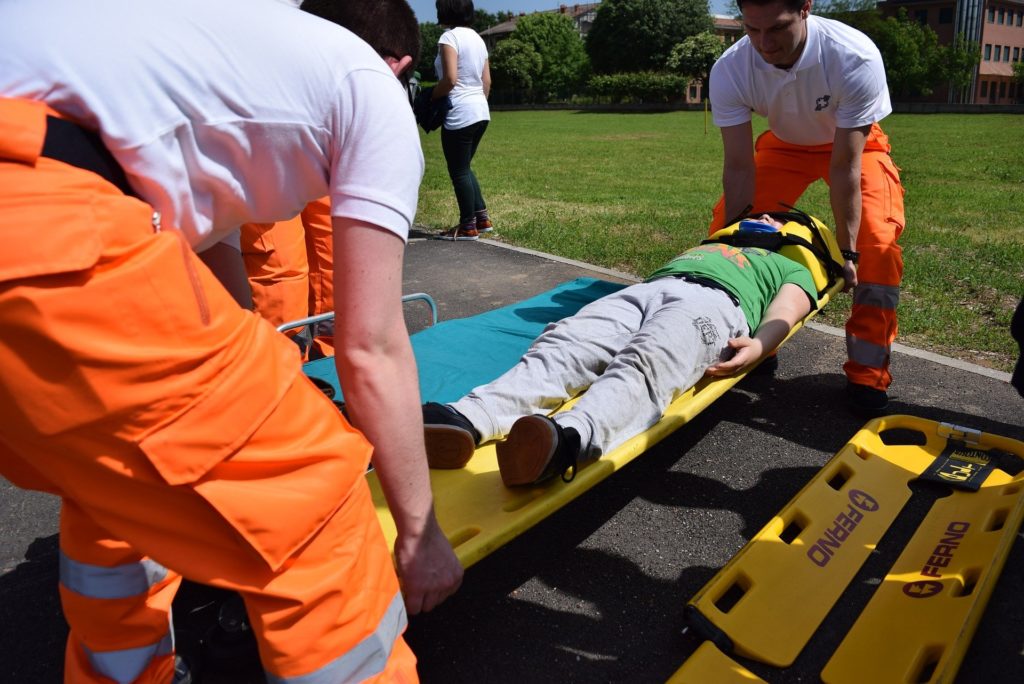 Your Career In Crisis Travel Nursing
A career in Crisis Travel Nursing may be a perfect fit for nurses dedicated to their job and who love to travel! If this describes you, then keep reading. You may not be familiar with crisis travel nurse jobs, but don't worry. These roles are relatively new and help alleviate the current nursing shortage in the U.S. and globally.
The popularity of travel nurses is increasing due to the increased need for experienced medical personnel. They come to the rescue in the case of natural disasters like Hurricane Katrina, the wildfires in California, and most importantly, during the COVID-19 pandemic.
Areas that were especially hard hit by COVID, like California, New York, Florida, Arizona, and others, have been short on nursing care. In addition, due to COVID, we need more medical personnel to test and administer the vaccine. Thankfully, these nurses drop everything and go to these areas to help those in need.
---
---
What is Crisis Travel Nursing?
Crisis travel nursing is a concept developed to help communities in urgent need of medical and nursing assistance. The nursing industry supplies nurses to work in temporary positions in areas that need critical medical care. So get yourself a pink card in Los Angeles and prepare for any situation.
There are many benefits to these types of crisis travel nurse assignments:
The pay is excellent
Medical professionals get to help people outside their geographic area
There are opportunities for personal growth and development
According to Nurse.org, most crisis travel nurse jobs are short term, with most contracts lasting 2-6 weeks, but could vary depending on the need. The only way nurses can get these types of crisis travel nurse jobs is to contract through one of the travel nurse staffing agencies in the U.S.
For this type of position, the nurse must be:
Flexible
Ready to drop everything and go
Willing and able to help the hospital and unit in any way possible
Supportive of colleagues
---
The Outlook for Careers in Crisis Travel Nursing
There is a lack of data on crisis travel nursing jobs because the career is relatively new. However, according to the Bureau of Labor Statistics 2020 report, over 3,000,000 registered nurses are employed in the U.S. However, based on the current shortages led by COVID, the BLS anticipates crisis travel nursing jobs to increase by about 12% by 2030. It is impossible to say how many of these nurses we will need in the future. However, it is a wise career choice given the frequent natural disasters and the current COVID-19 pandemic.
Crisis Nurses are utilized specifically during emergencies and crises. It is impossible to determine what the career outlook is for this position. We need additional medical professionals to meet the increasing demand for care from the COVID-19 pandemic, natural disasters, and other emergency events.
---
Travel Nurse Crisis Rates
Nursing is a challenging career, but one that is critical to our well-being. Crisis travel nursing pay rates have recently accelerated due to the COVID-19 crisis and the need for more healthcare workers.
According to ZipRecruiter.com, travel nursing crisis rates can fluctuate based on the areas you serve, your experience, specialty, and the job itself. Typically, ICU nurses are a valuable asset to any medical team and get paid more than general medical or surgical nurses. It is reported that one of the highest paying travel nurse positions was in 2020 in Stanford, California.
Here is a look at travel nurse crisis rates across the U.S. according to travelnursing.org vary greatly, from the high in Stanford to one of the lowest rates in Chicago, Illinois.
There are many other factors travel nurses have to take into consideration, in addition to salary. They need to know about housing options in the areas they are traveling to, transportation to get to the position, and amenities.
Each contract is different, so travel nurses need to review all details and be sure they know what is expected of them while they are away working. Each contract spells out the details of the job.
So, travel nurses need to review the details before signing the contract. In many cases, travel nurses must work at least 40 hours per week, which can be stressful both physically and mentally. Those that find this type of job appealing need to review all the details.
---
Choosing the Right Contract at the Right Travel Nurse Crisis Pay
According to travel nurse crisis pay listed on Fastaff.com, a staffing company that specializes in finding positions for travel nurses, here are some current jobs available and the travel nursing crisis rates for each:
Emergency room nurse in Pennsylvania: $5,893 per week
Medical surgery nurse in California: $6,090 per week
General MICU/SICU nurse in Georgia: $5,924 per week
General MICU/SICU nurse in New York: $6,110
You can see from the available jobs, crisis-pay travel nurse jobs are very lucrative. If you are looking for a rewarding experience and have the ability to move frequently, travel nursing is a great option.
---
Related: