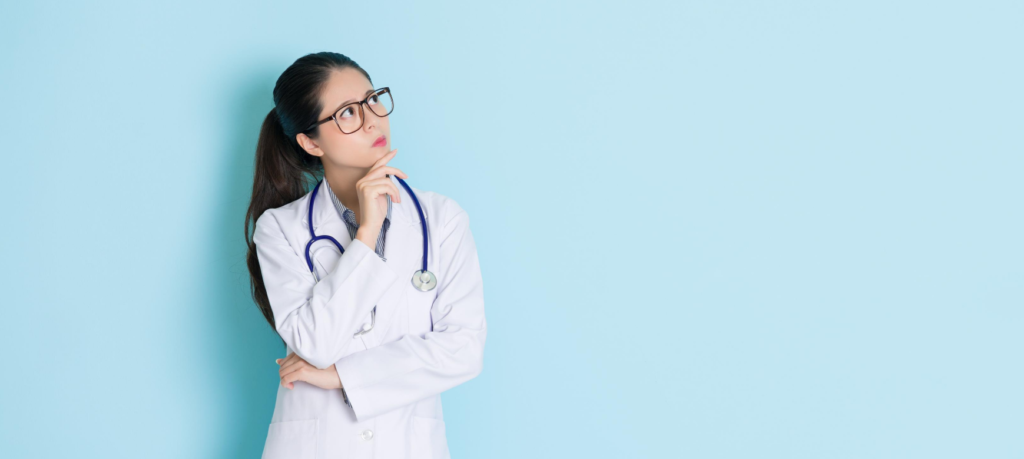 Travel Nursing Positions
Travel nurse jobs have some of the best salaries in the field of nursing. Check out our list of the 15 travel nurse jobs with a high salary.
Nursing is a very popular profession. It is both personally rewarding for those who love to work with and help others, and it is a well-paid profession that is secure and always in high demand. However, even the best regular nursing jobs lack something that many aspiring nurses may crave – travel. Well, if you are a would-be nurse who would like to benefit from all the expected advantages of this in-demand and rewarding job, but who also has a penchant for adventure and a love of travel, we have the list for you. Introducing the best and highest paying travel nurse jobs currently available.
Even better still, there are many types of high-paying travel nurse jobs to choose from. No matter what your specialty is or level of training and experience, there are plenty of high-paying travel nurse jobs for you to choose from.
Whether you're an OR nurse, a radiology nurse, a Labor and Delivery nurse, a PACU, or PICU RN, our comprehensive list of traveling nurse jobs is sure to contain something that suits you perfectly. All of the travel nursing jobs on our list are high-paying travel nurse jobs. The pay for these jobs is great to compensate nurses for their willingness to relocate frequently. And the annual salaries range from $90,000 to $150,000.
---
Assignment Type
No matter what your specialty, your nursing expertise is sure to be in high demand in many, if not most, locations. You may travel for rapid response and crisis assignments. You may participate in a strike assignment. Whatever, the assignment, you're sure to find a training program and a role to meet the need.
---
Location
If you're the type with itchy feet (a penchant for travel) you may have the opportunity to see many different types of locations or even your favorite types of locations. With all the many opportunities to travel in the nursing industry, you can be sure that no moss will be growing under your sensible shoes when you choose to study for any of the roles listed below.
---
Specialty
As you know, there are many different specialties in the nursing field, all or most of which also come with the potential to travel for work. So it doesn't matter if you specialize in;
Cardiovascular Intensive Care Unit
Pediatric Intensive Care Unit
Cardiovascular Operating Room
Cardiac Catheterization
Your specialty will be in demand, you will have opportunities to travel, and you will earn a great salary for your important work.
---
1. Travel PACU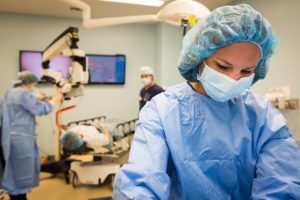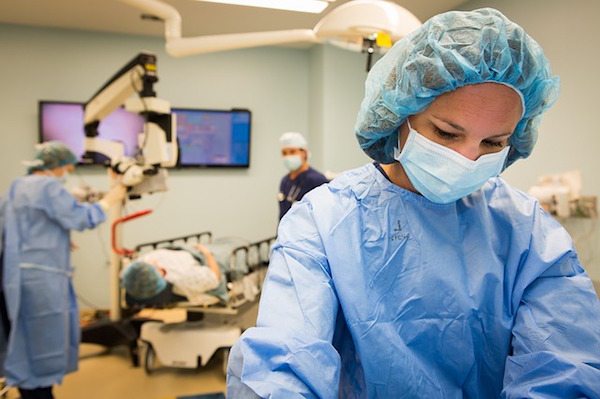 A Post Anesthesia Care Unit nurse requires a capacity for quick thinking and must be ready to help patients to recover from surgery. As a PACU nurse, your job will be to make sure that post-operative patients are comfortable, recovering well, and have their needs attended to.
These nurses monitor patient vital signs such as blood pressure, heart rate, respiration, and temperature. They also help patients with any pain management needs they may have during their post-operative state. Of course, as a Travel PACU, you may move to various locations throughout the US or even internationally. Because PACU facilities are frequently understaffed, and because they exist wherever hospitals exist- there is no telling where or when your skills may be in need.
PACU travel nurses may, at any time, travel nearly anywhere. That may be a leading reason why PACU travel nurse is the highest paying travel nurse job on our list, at the number 1 spot.
Salary: $124,000
---
2. Operating Room Traveling Nurse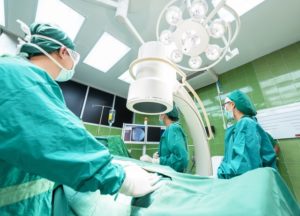 An Operating Room Traveling Nurse will need to be flexible enough to meet the needs of a wide variety of clinical settings. An OR nurse must be able to meet a wide range of demands with alacrity and professionalism. You will need to be able to work directly with surgeons and to fulfill the need of the operating room and its staff quickly and accurately. This will include providing clean implementation to the surgeons, sterile garments, and to perform a wide range of supportive tasks.
As a traveling OR nurse, you may be called to fill a wide range of situational needs. Operating rooms are most often found in clinics and hospitals, but a traveling OR nurse may be expected to appear at the scene of a disaster where emergency surgeries are being performed t stabilize trauma victims.
Salary: $123,500
---
3. Travel Case Manager RN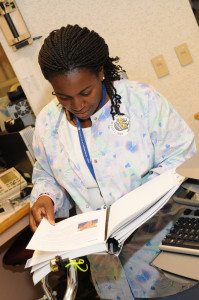 A traveling case manager RN is one of the traveling nursing jobs that pays the most. As a traveling case management RN, you review and comprehend a wide variety of case types on short notice. You produce administrative-level thinking for the patients whose cases you attend. And, you make important decisions, the quality of which may have a major impact on the future of the patient/s.
Travel Case Manager RNs can expect to travel with a reasonable degree of luxury and comfort with a range of high-quality information technology tools at their disposal. You will communicate with high-level hospital management personnel working at the facilities and the families of the patients whose cases you have. Travel Case Managers can expect to enjoy a high level of prestige and respect.
Salary: $120,500
---
4. Travel Radiology RN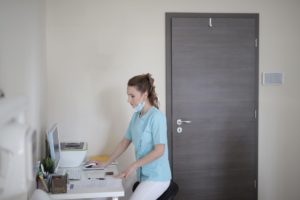 A radiology nurse must provide care for patients undergoing diagnostic imaging and radiation therapy. The needs of the patient will vary depending on the nature of the condition or suspected condition. It will also vary based on the type of radiological treatment or imaging procedure used. Because the needs of radiology patients can vary so greatly and can be minor to acute in severity, a traveling radiology RN must be highly qualified, experienced, and exhibit the ability to adapt to changing situations.
As with all travel nursing jobs, you may work at radiology sites that are new or temporary sites for an emergency situation. Radiology nurses are often in short supply. So, you may also travel to fill in where staffing is a challenge.
Salary: $120,500
---
5. Labor and Delivery / Travel L&D RN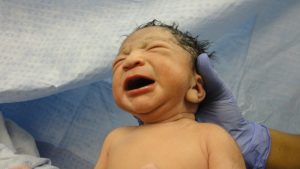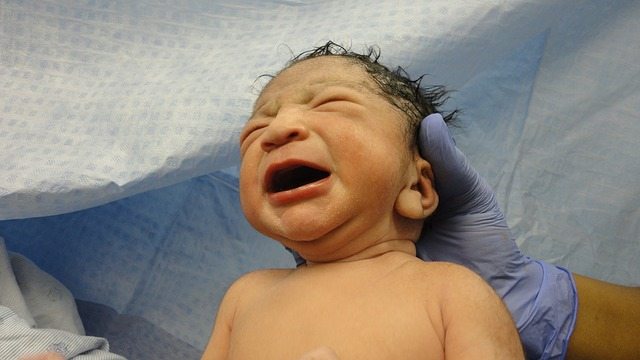 Among the most sought-after types of nursing positions, a labor and delivery nurse must attend to the needs of delivering mothers, their families, and to the newborn after she or he is born. Labor and delivery nurses must be ready to respond quickly and correctly to any number of emergency birthing situations such as breech birth, a c-section, as well as a number of other common delivery-related problems. Mothers often must receive pain management medication. When this is the case her vitals and that of the baby must be monitored.
As a travel labor and delivery nurse, you may be asked to travel to cover for short-staffing events, emergency deliveries, home deliveries, deliveries in unplanned locations, and more. Your work will be as exciting as it is varied.
Salary: $120,000
---
6. PICU Travel RN
Like an ICU nurse, a pediatric ICU nurse must respond to the needs of patients in intensive care. These professionals deliver care and monitor the conditions of patients in severe and life-threatening conditions. All personnel in an ICU must be ready and able to respond at a moment's notice when a patient's vitals drop suddenly, or when a patient's condition takes a turn for the worse for any number of reasons.
Naturally, a PICU nurse performs these functions and fills these roles in an ICU dedicated to children. Naturally, the stakes are higher, the rewards are greater, and the cost of negative patient outcomes will be felt much more intensely. A PICU nurse must be highly emotionally stable, mature, and possess a special disposition.
A travel PICU Nurse will enjoy the natural benefits of travel. The added stress of rapid relocation and adapting to new environments means an ever greater emotional fortitude will be needed.
Salary: $118,500
---
7. Cath Lab RN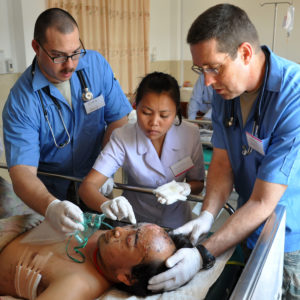 A catheterization lab nurse is tasked with assisting doctors and monitoring patients during their stay. A cardiac catheterization is a non-invasive tool for diagnosing heart conditions and monitoring the condition of the heart. A Cath Lab nurse must be highly attentive and detail-oriented as there is little to no room for error in this position. You will be expected to work and communicate with physicians and carry out complex tasks quickly and efficiently.
Traveling Cath Lab Nurses may be required to respond to work situations where staffing is minimal, where facilities are in flux, and other formalities are not present.
Salary: $110,500
---
8. Travel Nurse Telemetry RN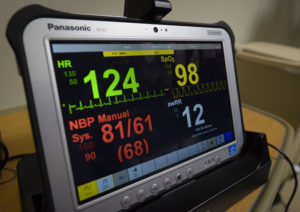 A telemetry nurse must perform all of the tasks of a normal nursing position, but they must care for patients while also monitoring and interpreting the readout of an electrocardiogram. The telemetry RN must be able to operate and read an electrocardiogram that detects changes in the rhythms of a patient's heart. A telemetry RN may have to listen and understand a doctor's directions through verbal communication over a digital terminal. Such a nurse must be more language-oriented than others since facial expressions, gestures, and tone may not be available for added clarity.
What's more, a telemetry nurse must have at least a rudimentary understanding of how to use digital communications equipment and be able to remedy connection problems when they arise. Finally, a travel telemetry RN may have to work with telemetry that is different from those in which she or he was trained on.
Salary: $109,000
---
9. Travel NICU RN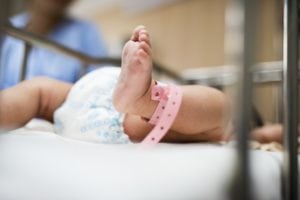 A Neonatal Intensive Care Unit RN, like an ICU nurse and a PICU nurse, must attend to the needs of patients whose conditions are acute or life-threatening. A NICU nurse will be attending to the health of babies under the age of 28 days whose conditions are fragile. You will be delivering vital care to these very young and very vulnerable patients.
Like the PICU, the rewards are high and the risks are also very high. NICU nurses must often deliver information to answer the questions of anxious parents who are hoping to see their new baby in good health at the earliest possible point. Naturally, a travel NICU nurse must deal with nursing cultures and equipment that may or may not rise to the level of your expectations.
Salary: $105,500
---
10. ICU Travel Nurse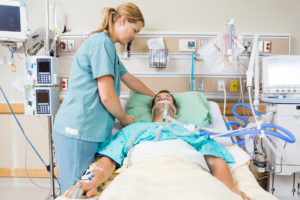 An ICU nurse must respond to the needs of patients in intensive care. These professionals deliver care and monitor the conditions of patients in severe and life-threatening conditions. All personnel in an ICU must be ready and able to respond at a moment's notice when a patient's vitals drop suddenly, or when a patient's condition takes a turn for the worse for any number of reasons.
A travel ICU Nurse will enjoy the natural benefits of travel. The added stress of rapid relocation and adapting to new environments means these nurses need emotional fortitude.
Salary: $102,000
---
11. Travel Oncology RN
An oncology RN is a registered nurse who monitors the health, vitals, and needs of patients who are in cancer treatment. Often patients in the oncology unit are in the later stages of cancer, are relatively frail, and have special needs. An oncology RN needs to have the knowledge and training specific to the needs of cancer patients and to the procedures and protocols of caring for cancer patients.
A travel oncology RN must be ready to respond when a remote oncology unit is short on nursing staff. Travel oncology RNs may travel to locations where disasters, factory conditions, or other circumstances have caused large numbers of people to develop cancer in a limited period of time.
Salary: $100,800
---
12. Travel Nurse Emergency Room RN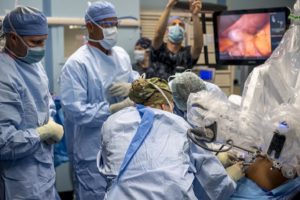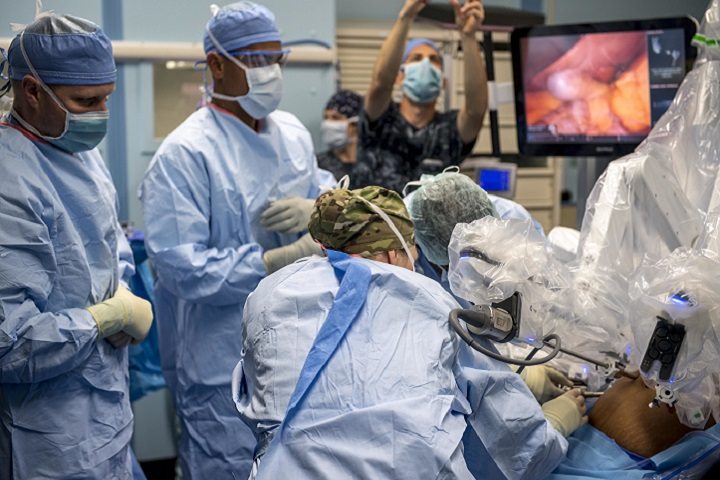 An emergency room RN will take on a leadership role in the supervision of patients and staff in an emergency unit. An ER RN must have specialized knowledge in emergency medicine. They should also have the training and experience to stabilize traumatic injuries and treat patients stabilized by EMTs or other hospital staff. Working in an ER is a particularly intense experience, requiring special fortitude on the part of everyone involved.
A Travel ER RN fills in where staffing is low, conditions are sub-optimal, or where patients have poured in from a large disaster or mass casualty event.
Salary: $99,000
Trauma Nurse vs ER Nurse Job Description
---
13. Travel Pediatric RN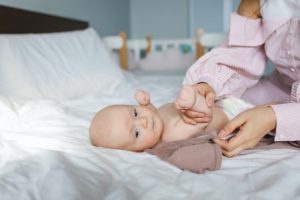 A lead pediatric nurse or PRN must attend to the care and monitoring of children in a pediatric unit. The range of conditions will vary from broken bones to severe, life-threatening, and terminal conditions. The PRN supervises other nurses who monitor and record the vitals. In addition, they also perform patient care.
A traveling pediatric RN is likely to find themselves under a much greater workload than they would at a regular position. This is due to the fact that you will likely be responding to low staffing conditions, emergency conditions, and to healthcare facilities that are new.
Salary: $98,300
---
14. Travel Medical Surgical RN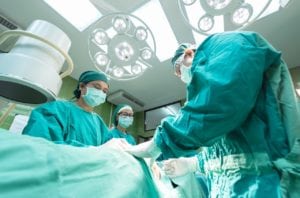 A medical surgical RN will don scrubs and join a flexible team of healthcare professionals whose job it is to attend to the operational needs of a surgical unit. Like an emergency room, a surgical facility may need to respond to the needs of emergency patients who require life-saving surgeries without delay. Doctors plan most surgeries, but a surgical RN works at a moment's notice for unexpected trauma.
A travel Medical Surgical RN is likely to encounter low staffing and emergency situations.
Salary: $90,300
---
15. Travel Dialysis RN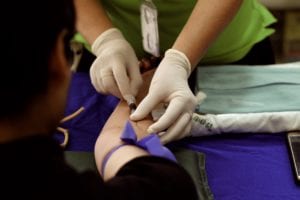 A dialysis RN monitors patients before during, and after treatment. Your job will be to look for signs of allergic reactions and other issues. The dialysis RN must coordinate with doctors, nurses, specialists, and other healthcare professionals, to ensure patients receive proper care.
A traveling dialysis RN fills positions where staffing is limited, where procedures are novel or poor and work closely with doctors.
How Much Does a Dialysis Nurse Make?
Salary: $90,100
---
Travel Nurse Career
Are you are interested in a degree program for one of the traveling nursing positions mentioned above? Then you will need to take special care to choose the right program. It could be that a mismatch will lead you down a career path that you are not aiming for. Choosing the right school and the right nursing program to suit your goals takes research and planning. To learn more about how to choose the right nursing program for your goals, get in touch with our academic counseling staff today.
---
Related: