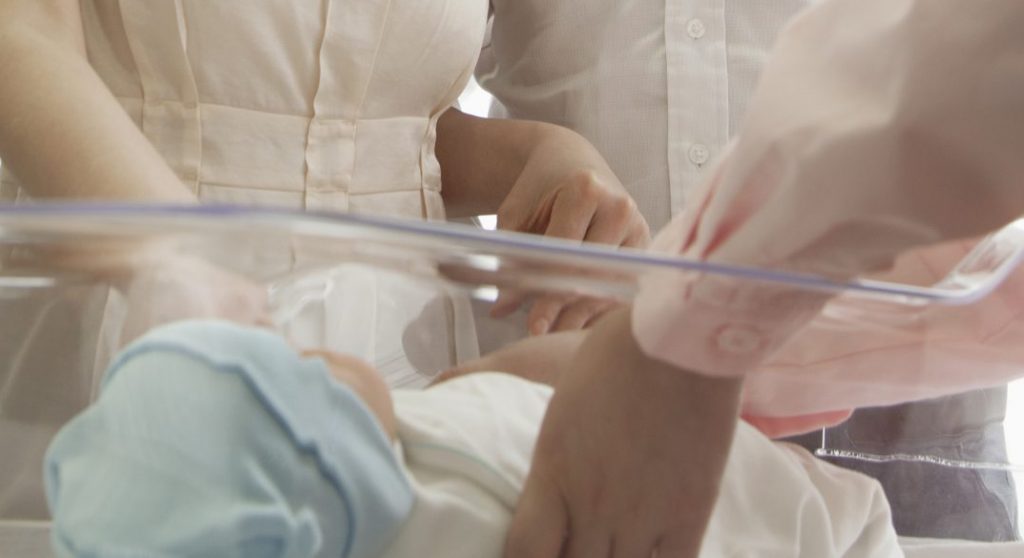 Neonatal Nursing
A neonatal nurse is a type of specialized nurse who provides care for newborn infants in critical condition. What do neonatal nurses do? They work with infants who may be premature with a range of possible health issues including infections, birth defects, drug dependence, genetic disorders, surgical problems, and cardiac malformations. Due to severe medical conditions and premature growth, the infant requires significant levels of medical monitoring and care. It's also one of the most in-demand specializations. So, you're wondering: What do neonatal nurses do? A neonatal nurse performs nursing tasks and procedures to support the care of critically ill patients in the Neonatal Intensive Care Unit (NICU).
---
How to Become a Nurse in the NICU
The NICU Nurse Requirements include all the basics for a standard registered nurse (RN) path. In most cases, the neonatal nurse must have completed a four-year Bachelor of Science degree in Nursing (BSN). The individual must then complete neonatal nursing certification in Neonatal Intensive Care Nursing and/or Neonatal Resuscitation, as well as other comprehensive certifications from the National Certification Corporation. Some hospitals offer a NICU residency or externship program, but the most typical requirements for a neonatal nurse are a BSN, prior experience with similar age groups, and intensive care situations. The NICU Nurse Requirements are designed to ensure that qualified nurses care for critically ill infants.
25 Best Nurse Residency Programs Post-BSN
---
What is the Neonatal Nurse Job?
The neonatal nurse job description is an extension of what could be expected from any nurse but goes beyond traditional maternity and childcare. Since the level of care can be more intensive as it involves fragile and at-risk infants, the neonatal nurse description also involves a good understanding of the psychology and physiology of a newborn. The neonatal nurse should also be highly competent and able to work and understand the needs of a cross-functional and multidisciplinary team. It's likely that infant care will involve multiple health issues and chronic conditions, with hands-on work with machines, IV lines, feeding, lab draws, and a range of other tasks as required for the infant's care, treatment, feeding, and monitoring.
---
What is a NICU nurse?
NICU stands for Neonatal Intensive Care Unit. The NICU nurse definition involves those registered nurses (RNs) who assess, care for and monitor newborn infants who require specialized services for their severe and medically fragile conditions. People often wonder what it takes to be a NICU nurse. What does a NICU nurse do? The NICU nurse's role is to care for critically ill infants in a high-paced and also stressful environment.
What exactly does a neonatal nurse do? While the info on neonatal nursing points to a nursing specialty that is demanding, it is also rewarding. The young patients and their parents are in a dire situation. What it takes to be a NICU nurse is patience, understanding, medical knowledge, and also nursing skills.
---
Neonatal Nurse Overview
So, what is NICU nursing? The Neonatal Intensive Care Unit (NICU) is different from the standard Intensive Care Unit (ICU) because the NICU is for critically ill infants. So, what is NICU nursing? NICU nursing involves the care, assessment, monitoring, and treatment of fragile newborn babies. Nurses may have experience in Pediatric Nursing, Pediatric Intensive Care Nursing, Well Baby Nursing, Labor and Delivery Nursing, and/or Maternal-Child Nursing.
---
Information on NICU Nurses
Approximately 40,000 infants are born with a low birth weight every year. So, what all does a neonatal nurse do? A neonatal nurse does all the tasks of care and monitoring. These daily duties include monitoring stats and also administering medication.
The neonatal NICU nurse and the level of care that critically ill newborns now receive have helped the survival rates to increase. This success has also led to a higher demand for qualified neonatal nurses. Neonatal nurses save lives. That's the most important part of neonatal intensive care nurse duties, but the other tasks of a neonatal nurse include assessing vitals (blood pressure, heart rate, etc.). As needed, neonatal nurses draw blood and facilitate feeding tubes and pumps. In addition, they work with incubators, ventilators, and also other care and monitoring machines.
---
Related: