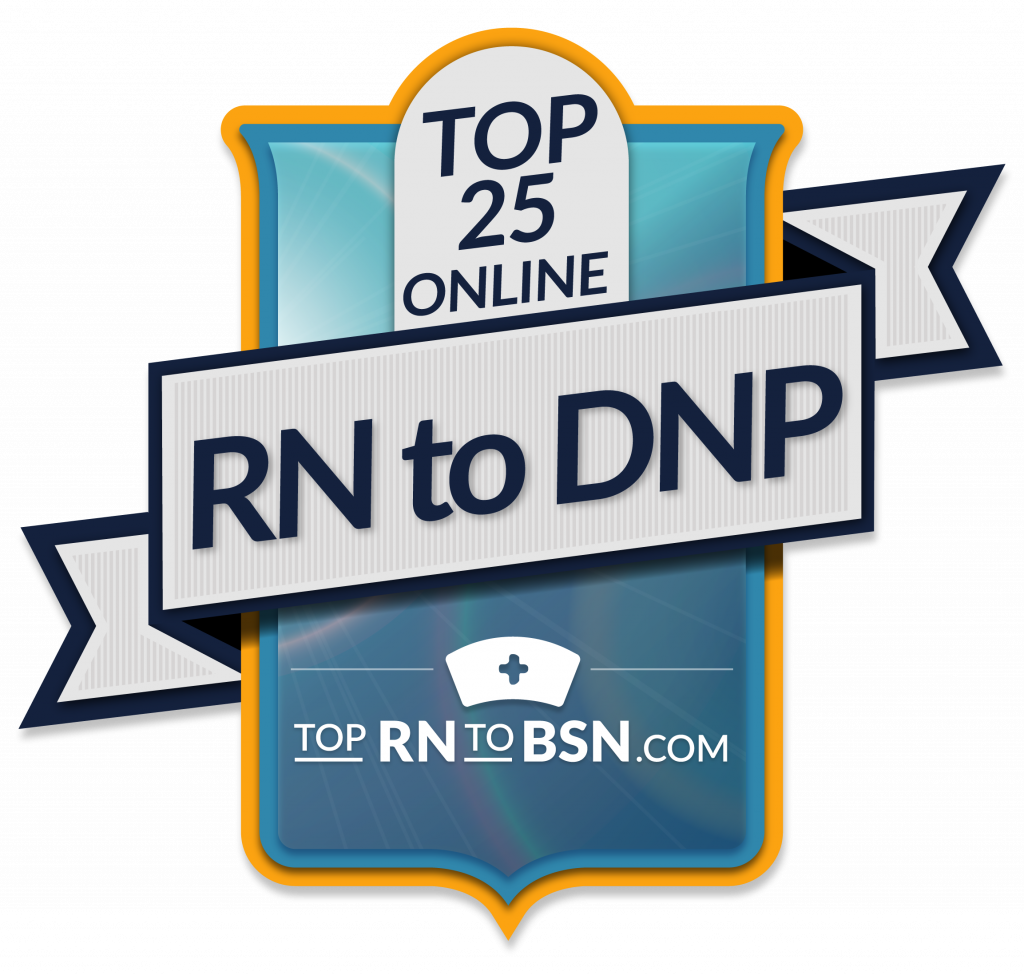 Top Online RN to DNP Programs
The best RN to DNP programs online best online have affordable and flexible options for working RNs to earn a Doctor of Nursing Practice. For people already working as dedicated nurses, jumping from the role of RN to DNP can be straightforward and rewarding. After all, the complete and fast-paced nature of the work is, in many cases, what drew them in the first place.
Since RNs have completed most of their clinical work and have gained on-the-job training by working as an RN, many DNP programs' coursework is entirely online. However, advanced clinical experiences must come from an onsite location. They must have approval from the program even in accelerated RN to DNP programs and online DNP programs. But, many students use their current employer.
---
Finding The Best RN to DNP Nursing Programs
Our editors at TopRN have ranked the Top 25 Doctor of Nursing Practice programs. The list order is by former students and employees' reputation, prices, and government-reported 10-year post-graduation salary for graduates. They are weighted 1/3 each by the following metrics-
Reputation (as reported by Niche.com)
Cost (per online credit hour)
Success Outcomes (College Scorecard.gov)
All nursing programs featured in this list have accreditation from the Commission on Collegiate Nursing Education (CCNE) or the ACEN for Nursing Education.
---
---
1. Penn State World Campus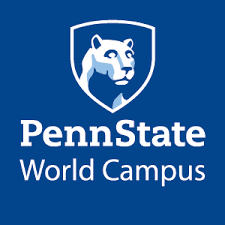 The Penn State World Campus (aka Penn State Online) launched in 1998, though Penn State has provided distance learning opportunities since 1892. The mission of the global campus is to provide nontraditional students with exceptional opportunities to fit academia into their busy lives. Therefore, many people who choose this option of study are professionals and have families. So, they cannot drop everything to achieve an advanced degree. The World campus has many program offerings including over 150 graduate and also undergraduate degree programs. In addition, the school has many certificates and professional programs.
Penn State World Campus offers a fully online Doctor of Nursing Practice that brings advanced practice nurses to the next level of their careers in leadership positions. This program is for nurses who want to maintain a role in practice and have already completed both a bachelor's and a master's in the field. The in-depth curriculum translates research into practical skills. Students also explore the underpinnings of change theory as it relates to nursing, health policy, advanced practice, and population-based health. An online format allows for flexibility and the ability to continue to practice in the field. However, students must attend a few intensive in-person sessions. Additionally, they also complete doctoral benchmarks, which include comprehensive exams and an oral presentation. Students enrolled in the online DNP program take two courses per semester and can also take other courses during the summer semesters.
Cost: $$$$$
More: Visit the program
---
2. Chatham University
Chatham University opened in 1869 in the Berry Mansion in Pittsburgh's Shadyside neighborhood. Before it took its current name in 1955, the institution was the Pennsylvania Female College and the Pennsylvania College of Women. Currently, the campus is on 39 acres of land in joining neighborhoods of Shadyside and Easter Liberty in Pittsburgh, Pennsylvania. Though their legacy is in all women's education, they are now a coeducational institution of higher learning. Their total enrollment is over 2,000 students, with close to an equal number of both graduate and undergraduate students. The University has three distinct colleges, all of which make up a comprehensive liberal arts education.
Chatham University offers an online RN to DNP program that expands the scope of students already practicing nursing. Students will learn useful evidence-based practices that support excellent healthcare delivery. Graduates of the program have the necessary skill set to work within executive and clinical leadership roles tailored to their personal and professional goals. The program is 27 credit hours, and each online course takes 14 weeks to complete. So, students can complete the full-time program in three semesters or choose the part-time study of five semesters. Furthermore, this program ranks among the top 100 Doctor of Nursing Practice Programs by the US News and World Report.
Cost: $$$$$
More: Visit the program
---
3. The Ohio State University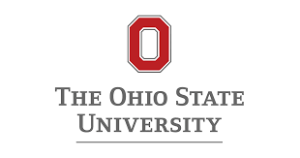 The Ohio State University started in 1870 as the ninth institution of higher learning in the state, and a product of the Morrill Act of 1862. The school was initially the Ohio Agricultural and Mechanical College. Since its founding, OSU has grown and is now the third-largest post-secondary school in the nation. The total student body is close to 60,000 undergraduates and graduates. And, their campus is 1,764 acres of land two miles north of downtown Columbus. Student life includes over 1,000 clubs and organizations to choose from, including students' media and sports.
The Ohio State University offers an online RN to DNP program that enables RNs who have their BSN to delve deeper into clinical experience. Students in the program earn both a master's degree as well as their Doctorate in Nursing Practice. So, they are eligible for an advanced practice certification in a specialty area. These include Women's Health, Pediatric Acute Care Nursing, Psychiatric Mental Health, Nurse-Midwifery, Family Nursing, Neonatal Nursing, Adult-Gerontology Acute Care, Adult-Gerontology Clinical Care, and also Adult-Gerontology Primary Care. Students can take all of the specialties listed on campus or online. Additionally, students who work at a full-time pace can complete the program in four years.
Cost: $$$$$
More: Visit the program
10 Best Nursing Schools Columbus Ohio
---
4. University of Arizona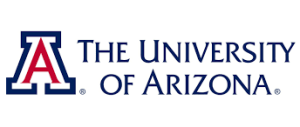 The University of Arizona started in 1885 following the passage of the Morrill Land Act of 1862. Arizona's territory had the "Thieving Thirteenth" legislature, which chose the city of Tucson to receive the funding to construct a University. Subsequently, the University of Arizona was born. The school's main campus sits on 380 acres of land in the central section of Tucson, Arizona, just one mile from the city's downtown. Total enrollment is just over 43,500 students, which includes undergraduates and graduates. The Arizona Board of Regents governs the University and the athletic teams are the "wildcats."
Students interested in an RN to DNP program find this online course of study at the University of Arizona convenient. The delivery of this program is 100 percent online, enabling a level of flexibility that working nurses need to be successful. Each student has an advisor that will see them through the program as well as a clinical support person who will help find them an appropriate clinical placement, and ensure they will have the support they need to walk through that process. The program tailors to the needs and lifestyle of the student, which means each person can work at their own pace. And most full-time students complete the program in 2.5 years.
Cost: $$$$$
More: Visit the program
---
5. Columbia University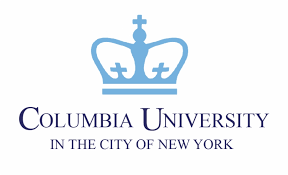 Columbia University is a highly influential institution in almost every field in which they engage. They produce some of the top researchers, theorists, practitioners, and artists in every field and medium. Located in the heart of New York City, the university was founded in 1754 as King's College by the royal charter of King George II of England. It is one of the five oldest universities in the nation and was teaching before the United States was a sovereign nation. The School of Nursing at Columbia makes up an essential part of the Columbia University Medical Center. They often collaborate with the educational efforts of the College of Physicians and Surgeons, the Mailman School of Public Health, and the College of Dental Medicine.
Columbia University School of Nursing offers a Post RN to DNP degree program for those nurses who hold a bachelor's degree. This post-baccalaureate program takes three years to complete. Students of this program work with world-class faculty in a specialty of their choosing. Specialties include Adult-Gerontology Acute/Primary Care Nurse Practitioner Program, Family Nurse Practitioner (FNP) Program, Nurse-Midwifery Program, Pediatric Primary Care Nurse Practitioner (PNP), and the Psychiatric Mental Health Nurse Practitioner (PMH). The first five semesters of the DNP program focus on advanced practice coursework and clinical rotations. Then, in the remaining three semesters, the curriculum is cohort-based, followed by a mentored, and supervised two-semester-long residency.
Cost: $$$$$
More: Visit the program
---
6. Duke University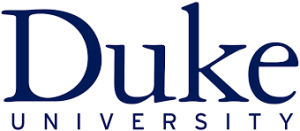 Duke University was founded in 1838 by both Quakers and Methodists in the town of Trinity. In 1892 the school moved the Durham, North Carolina, where they currently have three campuses that are continuous and span nearly 8,600 acres. There are several features on their campus including the Sarah P. Duke Gardens which are a destination not only for students, and also the Chapel, which is at the center of Duke's West Campus and is the highest point. Forbes has ranked Duke in the top 10 categories in producing the most Forbes 400 Billionaires.
Duke University School of Nursing Practice offers a program RN to DNP program with online coursework. All applicants must first have their bachelor's degree before applying. The program is primarily online with executive on-campus residencies, which include three or four days per semester. The flexibility embedded into the program ensures that students can remain fully employed while participating. The faculty is all active in their careers as educators, practitioners, and researchers. And students can complete the DNP program requirements with their current employer. Graduates will be practice scholars with the ability to use translational science and analytic methods to further best practices and ultimately better health care systems and health care.
Cost: $$$$$
More: Visit the program
---
7. Johns Hopkins University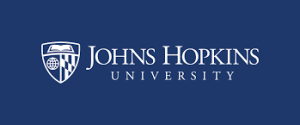 Johns Hopkins University began in 1876 and is named for its first benefactor who was a well-known abolitionist and philanthropist. His $7 million gift was the largest any institution had ever received at that point in United States history. The school is the nation's first research institution of higher learning. Johns Hopkins was one of the founding members of the American Association of Universities. Programming is in ten distinct academic divisions on campus. The US News and World Report ranked it 10th among global universities in 2018. Their campus is in the center of Baltimore, Maryland.
Johns Hopkins University School of Nursing offers several online opportunities for students to earn their Doctorate of Nursing Practice degree. Furthermore, there are many specialties that students can choose from. They include an executive track, pediatric and critical care, adult gerontology, business administration, primary care, and also family primary care. These programs provide optimal flexibility for students who are working full-time in the field of nursing. So, students can balance busy personal lives while navigating their studies. Graduates of the program emerge with a terminal degree and also the foundation to achieve leadership positions in a myriad of healthcare settings.
Cost: $$$$$
More: Visit the program
Best Nursing Schools in Baltimore
---
8. George Washington University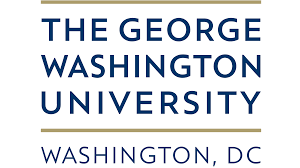 George Washington University was established in 1821 and was chartered by an act from the United States Congress. President George Washington (hence the name) visioned the university, as he wanted an institution of higher learning to exist within the nation's capital city. This university consistently ranks as one of the most expensive schools to attend in the country. They offer over 71 distinct degree programs and enroll nearly 11,000 undergraduates and 15,000 graduate students per year. Their primary campus is located in the Foggy Bottom neighborhood of Washington, DC. It is just blocks from the International Monetary Fund, the White House, and many other buildings that are critical to the operation of the country.
George Washington University online offers a Nursing Practice DNP online post MSN opportunity. They also have a post BSN option. This program is an alternative to a research-centered doctoral program, as it has a practical emphasis. The focal points of this program include innovation and nursing practice competencies. The course of study is for working nurses, and the online format enables the flexibility to not take any breaks from current employment. The classes are both asynchronous and live, to offer interaction with faculty and other students.
Cost: $$$$$
More: Visit the program
---
9. Georgetown University

Georgetown University was founded in 1789 with the original name Georgetown College. They are the oldest institution of higher learning with Catholic and Jesuit affiliations in the nation. They currently offer 48 unique degree programs. Their total enrollment includes close to 7,500 undergraduates and 10,000 graduate students per year. Their campus is situated on 104 acres of land just above the Potomac River in the Georgetown section of Washington DC. Many people know the campus by their flagship Healy Hall, which is a National Historic Landmark. Georgetown is self-described as a "Student-Centered Research University." The Carnegie Foundation has classified them as a university that conducts a high level of research.
Georgetown University School of Nursing and Health Studies offers an online Doctor of Nursing Practice Program designed for students who already hold a BSN. This program enables students to achieve their APRN specialty and achieve a range of leadership roles in a variety of healthcare settings. Students have the opportunity to deepen their practice in family nursing, adult-gerontology acute care, women's health, and nurse-midwifery. This online program is just as rigorous as its traditional on-campus counterpart. However, learning online enables flexibility that allows students to study around their career and personal obligations. There are required face-to-face opportunities and also a practicum.
Cost: $$$$$
More: Visit the program
---
10. University of Cincinnati

The University of Cincinnati was established in 1819 with the original name Cincinnati College. Currently, they are a comprehensive institution of higher learning and a member of the University System of Ohio. They offer over 100 bachelor's degree programs and 300 degree-granting programs in all. Their primary campus is on 137 acres of land in Cincinnati, Ohio. Their total enrollment is close to 44,000 students, which makes it one of the fifty largest schools in the country. In addition, US News and World Report ranks the University of Cincinnati as one of the Best National Universities.
The University of Cincinnati offers a competitive Rn to DNP program. The degree prepares nurses to use evidence-based practices and research while providing patient care. Students who graduate from the program will have access to leadership roles within healthcare systems. This is the highest degree one can achieve in this particular field. Students train in implementing health policy. They also learn to plan, manage, and evaluate programs for health promotion, as well as health restoration and risk reduction. Nurses who already have an MSN are eligible to apply for the Post-MSN DNP program. All the coursework is online. However, students must also attend one on-campus residency per semester.
Cost: $$$$$
More: Visit the program
---
11. The University of Massachusetts at Amherst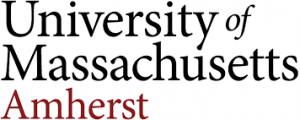 The University of Massachusetts at Amherst is also called UMASS Amherst or just simply UMASS. It was established in 1863 to provide military, arts, agricultural, and mechanical education under the Federal Morrill Land Grant Colleges Act. Their original name was Massachusetts Agricultural College. They are currently the largest public institution of higher learning in New England. They have over 30,300 students enrolled in all of their programs. The Carnegie Foundation has recognized them as a school with the highest level of research activity. Their campus is on 1,463 acres of land in Amherst, Massachusetts.
The College of Nursing at the University of Massachusetts at Amherst offers a Doctor of Nursing Practice Program that is entirely online. It was one of the first Doctor of Nursing Practice programs in the country. The faculty in the program are currently producing research and practice and making substantial contributions to the field. Students will learn current and practical strategies to lead healthcare organizations and manage patient care. The curriculum also includes strategies to both evaluate and apply evidence-based research. Each student will choose a specialty including family nursing, public health nursing and leadership, psychiatric and mental health practice, adult gerontology, and primary care.
Cost: $$$$$
More: Visit the program
---
12. New York University
New York University was established in 1831 by Thomas Jefferson who was the Secretary of Treasure. Since then, NYU has grown into an international university with academic centers all over the world. The US News and World Report have ranked them among the top 30 universities in the world. Their campus is located in the heart of the big apple, New York, New York, on 230 acres of land. The school's logo is an upheld torch, reminiscent of the Statue of Liberty, with the significance of service to this city that is always moving.
New York University offers a Doctor of Nursing Practice Degree program through the Rory Meyers College of Nursing. Graduates of the program will have reached the highest academic level for clinical practice. Students on the Post BSN to DNP track will start the program with advanced practice graduate-level advanced practice nursing (APN) classes and also engage in DNP core coursework. Soon after, students take their advanced leadership component (ALC) classes in peer teams. Students can opt for individual projects with the director's approval. Then students receive a clinical agency placement with a clinical mentor to guide them through this comprehensive program.
Cost: $$$$$
More: Visit the program
---
13. Monmouth University
Monmouth University was established in 1933 with the original name Monmouth Junior College. They became Monmouth University in 1956 following the reception of their charter. Their total student enrollment is over 5,000 undergraduate students, some of which are part-time, and 1,750 graduate students. Over 80 percent of the faculty at Monmouth hold a terminal degree in their field, and the student-to-faculty ratio is 14:1. Close to half of the student body lives on campus. Their campus sits on 156 acres of land in West Long Branch, New Jersey, which is in Monmouth County. The center building on campus is Woodrow Wilson Hall. It was once the Shadow Lawn Mansion, where Woodrow Wilson once stayed while on the campaign trail in 1916.
Monmouth University offers an online Rn to DNP program for students who have already completed their master's degree. The entire course of study is 36 hours in length and has a focal point on organizational systems, leadership, and scholarship. Their coursework brings students to the frontlines of the ever-evolving healthcare systems. Students that garner this degree will be at the highest level possible academically for nursing practice, which in turn will open many doors for students seeking leadership roles in all healthcare spheres. The program is flexible, enabling students to continue their personal and professional lives as usual.
Cost: $$$$$
More: Visit the program
---
14. Liberty University
Liberty University is located in Lynchburg, Virginia, at the foothills of the beautiful Blue Ridge Mountains. It is a private university with a strong Christian focus in all of its curricula. The famous Reverend Jerry Falwell founded the university in 1971 with the intention of providing an education that did not waver from the word of Jesus. In addition to the Christian-centered 550 total programs; 366 on-campus and 289 online, they offer 144 graduate programs and four doctoral programs. The university also encourages the social climate of the campus to follow a strict code of conduct. There is no shortage of fun on campus, however, as the students enjoy several recreational activities that are more extensive than most universities in the world. These include a year-round snowboarding hill, water park, aviation field, and more.
The Liberty University online Doctor of Nursing Practice degree program guides students through the highest level of nursing practice, focusing on a specialty of the student's choosing. DNP students will earn an advanced skill set that they will need to be able to apply culturally competent care to individuals and evidence-based clinical decision-making for community populations and families alike. They will also be encouraged to teach ethically sound nursing practices to everyone they serve. The DNP online degree at Liberty University is based on the curriculum guidelines that are set by the American Association of Colleges of Nursing (AACN). Throughout the program, students will be given the skills to apply theory, clinical and administrative knowledge, best clinical practices, and policy, to offer solutions to improve healthcare.
Cost: $$$$$
More: Visit the program
---
15. University of Pittsburgh
The University of Pittsburgh is a public research university located in the center of the western Pennsylvania steel town. It was founded in 1787 as the Pittsburgh Academy, a secondary school for young men. In the long history of the school, many inventions and discoveries have come out of labs and research centers at Pitt. The technology behind television and Magnetic Resonance Imaging, as well as the vaccine for the Poliovirus, came out of Pitt. They offer seven undergraduate and graduate schools and colleges at the main campus and serve a whopping 28,766 undergraduate, graduate, and professional students each year.
The Online Doctor of Nursing Practice degree at Pitt is a unique program that offers students the chance to study with highly experienced faculty. The program offers five Doctoral focuses; the Clinical Nurse Specialist, the Health Systems Executive Leadership (Nurse Specialty Role Major), the Nurse Anesthesia, the Nurse-Midwife, and the Nurse Practitioner specialty. Since this doctorate is in nursing practice instead of theory, students complete a project instead of a thesis at the end of their coursework. The project will be explicitly concerned with synthesizing and applying knowledge of an outstanding problem, and a proposed and tested solution.
Cost: $$$$$
More: Visit the program
---
16. Drexel University
Drexel University was established in 1891 with the original name Drexel Institute of Art, Science, and Industry. Anthony J. Drexel was the founder who was a financier and philanthropist from Philadelphia. Drexel is a private institution of higher learning situated in the University City neighborhood of Philadelphia just minutes from Center City. Their offerings include over 70 degree programs for undergraduates and over 100 graduate course offerings, including professional studies. They have a unique cooperative education program, enabling students to gain up to 18 months of paid internship work experience in a field that relates to their course of study.
Drexel University offers a doctor of nursing practice delivered in an online format. It is for nurses who already have a lot of experience in the field, and who want to earn a terminal degree in nursing practice. This program offers a research-focused course of study that prepares students for leadership positions, enabling the achievement of executive roles in healthcare. There are two in-person requirements, including orientation and global immersion, which are during the Spring Quarter of the second year of study. The global immersion program teaches students response methods for future health scenarios in diverse settings.
Cost: $$$$$
More: Visit the program
---
17. Palm Beach Atlantic University
Palm Beach Atlantic University, which is also known as PBA, was established in 1968. It is a Faith-Based Christian institution of higher learning with over 26 denominations represented in the student body. Much of their vision includes synthesizing a Christian worldview with a liberal arts education. Much of its programming supports adult learners who want to earn an undergraduate or graduate degree program online. Their course offerings include over 50 degree programs that are bachelor's and master's degree-granting. Their campus is located in West Palm Beach, Florida, with ocean views and a beach-like setting.
Palm Beach Atlantic University offers a Doctor of Nursing Practice program where students can focus on Executive Leadership or Family Nurse Practitioner. The curriculum not only focuses on practical and theoretical studies but also biblical and historical studies. The program supports a faith-based approach to learning that engages the idea of an academic calling. The program is delivered in an online hybrid format, which includes online coursework and short monthly residencies. Students will learn to foundations to obtain leadership and administrative positions in the field of nursing. Graduates of the program are given the tools to evaluate and transform healthcare organizations.
Cost: $$$$$
More: Visit the program
---
18. The Catholic University of America
The Catholic University of America was established in 1887 as a private Catholic institution of higher learning, and the only one of its kind that was founded by the US Catholic Bishops. They were initially approved to be a graduate and research institution by Pope Leo XIII, on Easter Sunday. Their original curriculum was designed to provide lectures that included moral and mental philosophy. When it was first incepted, Washington was a segregated southern city, though The Catholic University of America admitted black Catholic men as students. Their campus is situated on 176 acres of land in Washington DC. Currently, their programming emphasizes a liberal arts education, personal development, and professional education.
The Catholic University of America School of Nursing offers an Online Doctor of Nursing Practice to bring nurses to the front of the field. The credential of a terminal degree in the clinical practice of nursing allows for advancement into executive roles in evidence-based practices of nursing. Some of the topics covered are nursing leadership, healthcare biostatistics, population-based healthcare management, clinical research, emerging issues in healthcare and nursing challenges, ethics and standards of practice, and principles of epidemiology. This particular program was ranked number 26 in the Best Nursing School for a Doctor of Nursing Practice Degree by the US News and World Report.
Cost: $$$$$
More: Visit the program
---
19. West Virginia University
West Virginia University was founded in 1867, as a result of the 1862 Morrill Land Grant Colleges Act. The School was initially called the Agricultural College of West Virginia, though it was renamed to its current title shortly after to acknowledge its comprehensive offerings. Currently, WVU is a land grant and space grant research-intensive institution of higher learning. Its campus is situated on 913 acres of land in Morgantown, West Virginia. Their other campuses include Potomac State College of West Virginia University, which is located in Keyser, and West Virginia Institute of Technology in the town of Beckley. They also have an additional dental and medical school at Charleston Area Medical Center in Charleston.
West Virginia University offers a Nursing BSN to DNP program that is delivered online. This course of study is geared towards nurses who are already working in the field, and therefore, require flexibility to advance their education. Many students may choose to participate in the program until they achieve their MSN, though others will complete the DNP terminal degree program to have the opportunity to obtain leadership positions in the field of clinical nursing. The course of study blends synchronous and asynchronous classes, as well as additional web-based modalities. The faculty are all located at the Charleston and Morgantown campuses.
Cost: $$$$$
More: Visit the program
---
20. Bradley University
Bradley University was established in 1897 by Lydia Moss Bradley, who was a philanthropist. The original name of the institution was Bradley Polytechnic Institute. All of Lydia Moss Bradley's children as well as her husband died young and suddenly, so she decided to establish this institution of higher learning in their honor. Currently, they are a private four-year university with over 100 undergraduate degree programs and over 30 options for graduate study. Their campus is situated on 84 acres of land in Peoria, Illinois. They are regionally accredited by the Higher Learning Commission, as well as 22 additional national accrediting agencies.
Bradley University offers a rigorous and high-quality RN to DNP program that is designed with the flexibility to meet students where they are personally and professionally. This course of study prepares students to advance their clinical practice and trains them to manage healthcare systems. They will also have opportunities to leverage leadership opportunities and participate in healthcare policy advocacy. Graduates of the program will be able to educate future generations of nurses about the complexities of modern healthcare issues and interventions. This program can be completed in three years of full-time study. They offer two tracks, one for BSN-prepared students, and one for MSN-prepared students.
Cost: $$$$$
More: Visit the program
---
21. Duquesne University
Duquesne University was established in 1878 as a private Catholic University, and it was founded by the Members of the Congregation of the Holy Spirit. They initially began with the name Pittsburgh Catholic College of the Holy Ghost (oh no), with an inaugural enrollment of 40 students and six faculty members. They were the first Catholic university in the state of Pennsylvania. Currently, they have an enrollment of over 10,000 undergraduate and graduate students. The campus sits atop a hill in the Bluff neighborhood of Pittsburgh, Pennsylvania. The Carnegie Foundation for the Advancement of Teaching has Classified Duquesne University as one that offers a high level of research activity.
Duquesne University offers a four-year Doctor of Nursing Practice degree program with an online option. This course of study, whether it be on campus or online, is equally rigorous. Each option requires the same amount of classes that must be attended, labs, and clinical experiences. All students will be given access to academic and career advisement, as well as consistent technical support. Online students will actively participate in online discussion boards, and participate in a fair amount of writing and research activities. This program enables students to achieve the highest academic level in clinical nursing to participate in leadership roles in the evolving field of healthcare.
Cost: $$$$$
More: Visit the program
---
22. Boise State University
The Episcopal Church established Boise State University in 1932. In 1934, they parted ways with the church and became an independent junior college. They are now a four-year institution of higher learning and the third university in the state of Idaho. They offer associate, bachelor's, master's, and doctoral degree programs. The Northwest Commission on Colleges and Universities fully accredits them. Their campus sits on 175 acres of land on the South Bank of the Boise River, right beside downtown. Its elevation is 2,700 feet above sea level, and it is opposite Julia Davis Park.
Boise State University offers a Doctor of Nursing Practice in Leadership designed for direct care clinicians and healthcare administrators and executives. The program is delivered in an online format, with the goal of providing students with a flexible course of study, which makes it easy to continue working in the field of nursing while accomplishing their DNP. Regardless of the student's background, they will be trained to be leaders in the ever-evolving field of healthcare. Students will learn the foundations of analyzing systems issues, transforming evidence-based practices, building skills in assessing organizations and facilities, and transforming evidence-based practices into significant clinical results. All students will receive personal advisement and support for technical, academic, and career-related needs.
Cost: $$$$$
More: Visit the program
---
23. Maryville University
Maryville University, also known as the Maryville University of St. Louis was established in 1872. The name of the school came from the shortening of Mary's Villa, as the school was initially an all-women's institution in the country. They moved to suburban Saint Louis in 1968, and that same year began offering admission to men. Their campus now sits on close to 300 acres of land. Currently, they offer more than 90 degree programs for undergraduate, master's, and doctoral students. After 1972 the school became governed by primarily non-clergy, but they maintain at least five trustees who are on the Society of the Sacred Heart committee.
Maryville University offers an Online Doctor of Nursing Practice that can be completed in as little as 20 months. This terminal degree will enable graduates to climb to the top of leadership positions and help shape and inform healthcare practices while advancing the profession of nursing. The Commission on Collegiate Nursing Education (CCNE) fully accredits the program. Students will have opportunities to practice their new skills with the supervision of faculty and collaboration with other students. The online program was designed for optimal flexibility, ensuring that students can be successful, even in the midst of their busy personal and professional lives.
Cost: $$$$$
More: Visit the program
---
24. Quinnipiac University
Quinnipiac University was founded in 1929 as a nonsectarian private institution of higher learning. The founder of this school was a politician and business professor by the name of Samuel W. Tator. It was envisioned as a reaction to the demise of Northeastern University's Connecticut program as a result of the Great Depression. It started with the name the Connecticut College of Commerce and was situated in New Haven Connecticut. Their current campus is in Hamden, Connecticut, which is at the base of Sleeping Giant State Park. Total student enrollment is 9,000, including undergraduate and graduate students. Their sports teams are known as the Bobcats.
Quinnipiac University offers an online RN to DNP program designed for nurses who have already achieved their master's degrees. Students will be immersed in frameworks for clinical reasoning as they complete the highest degree level in the field of clinical nursing. In addition, students will learn how to implement, develop, and evaluate quality improvement initiatives. Additionally, there are many opportunities for students to form collaborations inter-professionally. Each student will choose an immersion track, either nursing leadership or the care of populations. So, depending on the individual selected to track the program is 30-35 credit hours in length. Core courses are required, and they cover topics such as biostatistics, evidence-based practice, epidemiology, clinical scholarship, and inquiry in nursing.
Cost: $$$$$
More: Visit the program
---
25. Alvernia University
Alvernia University is a private institution of higher learning with a Franciscan Roman Catholic Foundation. It was called Alvernia College initially, though they were granted University status in 2008. They were initially founded as a teacher's seminary in 1926 by the Bernardine Sisters of the Third Order of Saint Francis. Their offerings include over 50 undergraduate courses of study, including majors and minors, pre-professional programs, master's degree programs, and a select number of doctoral programs. They have been accredited by the Middles States Association of Colleges and Schools since 1967. Alvernia's 121 acres campus is in Reading, Pennsylvania.
Alvernia University offers an RN to DNP program for students who have achieved their Bachelor's degree and are also interested in obtaining a terminal degree in nursing practice. This course of study is delivered in a blended format so it accommodates working nurses. Furthermore, students can take evening classes in a format that works for distance study. Weekend residencies will be required for specific courses, though the upper-level courses will be primarily online. Students will gain clinical experience and develop research strategies while working with nurse practitioner preceptors in the Berks County region. Two tracks of Family Nurse Practitioner and also Adult-Gerontology Nurse Practitioner are available for student specialization.
Cost: $$$$$
More: Visit the program
---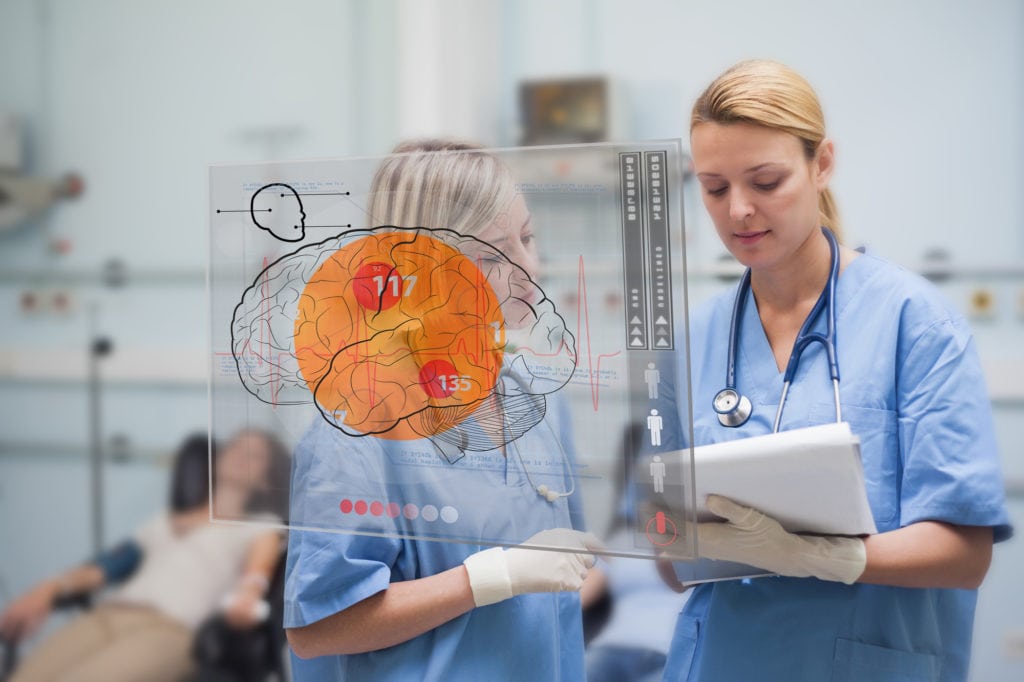 ---
Doctor of Nursing Practice Job Growth and Salary
Nursing is one of the most important professional fields there is, employing competent people to keep us all safe and well in our lives. They work in hospitals, clinics, schools, summer camps, and even factories, offices, and job sites. People are living longer, fuller and healthier lives than ever before. Along with acute or emergency health needs, those that are simply due to aging and chronic illnesses are also being discovered in people all the time. The Bureau of Labor and Statistics estimates that occupations that require advanced degrees in nursing will grow a whopping 40% by the year 2031. That is an increase of 112,700 jobs. To make that you, and begin earning a Doctor of Nursing Practice salary, read on to find the TopRNtoBSN.com Online RN to DNP degrees.
---
RN to DNP Educational Options
The Doctor of Nursing Practice is a terminal degree, meaning there is no higher level of study in the field. There is another terminal degree in nursing, the Ph.D., but this is a specifically research-focused degree. Folks who go into this field are usually those who work at a research facility or teach nursing research at a university level. The practice-based doctorate in nursing is intended for those nurses who wish to continue to practice in the field at and advances, decision-making level. These nurses are often those leading teams of nurses, and managing healthcare decisions that are set for a care facility.
DNPs often have much more clinical, practical, and theoretical training to help make big decisions for the ongoing care of the patient. Like many other nurses who practice, DNPs can specialize in a particular skill set. These specialties are incorporated into their studies and honed as a part of their credentialing process.
---
DNP Specialty Tracks
DNP specialties include four main tracks. People who are studying for a General DNP curriculum mainly focus on areas of Leadership, Ethics, Organizational Theory & Behavior, and Healthcare Policy. Those who are drawn to a policy-specific focus, follow a Health Policy Focus Curriculum. If Informatics is your thing, there is a DNP focus there too, and these folks generally make the System Analysis and Design technology aspects of nursing more accessible and smart for the working nurse. Finally, the area of Executive Leadership is for those practicing nurses who are interested in running healthcare settings, bringing the nursing profession as a main perspective to the decision-making table. These people focus on coursework in Strategic Fiscal Management and Human Resource Management in Health Organizations.
---
RN to DNP: The Online Option
As mentioned, the online option exists for DNPs to earn their doctorate in nursing practice online because the hands-on work needed to complete a nursing degree is a prerequisite to applying for DNP programs. Any extra clinical work required can often be obtained through the students' workplace. Earning a DNP online can make the necessary difference in a nurse's earning potential from the salary of an RN. Registered nurses earn an average salary in the US of nearly $65,000, but nurses who have earned a DNP degree can average nearly twice that amount, at $111- $125,000 per year, depending on location. The length of time required varies by program and focus, but they average 3 to 4 years of coursework.
---
Related: