It is hard to beat the experience of an on-campus education.  Going to live classes can result in life-long friendships with other students and opportunities for mentoring by passionate faculty. In this ranking of schools that offer residential BSN programs, we find the best schools for you based on 1) those at which you are most likely to succeed (schools with the highest graduation rates of students who start the program), 2) those that will leave you with the least debt (programs with low tuition that offer substantial financial aid), and 3) those that are respected and academically sound (as shown by admission selectivity).
[Interested in earning your nursing degree online? Check out our ranking of the best online RN to BSN programs.]
We do this by looking at statistics provided by the National Center for Education Statistics which is part of the U.S. Department of Education. Each of these factors is equally weighted. We only consider schools that are fully accredited by the nationally recognized Commission on Collegiate Nursing Education (CCNE).
For several schools, we note the NCLEX pass rate. The National Council Licensure Examination is the licensing exam for nurses. The national, first-time pass rate in 2016 for BSN students was 86.93%.
UNC is located in the vibrant college town of Chapel Hill, NC, and was one of the first public universities in the nation. Chapel Hill offers all the amenities of a big city while maintaining a pleasant small-town feel. Since opening its doors back in 1795, UNC has been a premiere institution in higher learning. The university uses innovative teaching methods and is known worldwide for its research discoveries. The Association of American Universities puts UNC at the top of the list for best value of academic quality among U.S. public higher education facilities. With a 90% graduation rate, UNC is the perfect trifecta of a supportive learning environment, low tuition, and a terrific reputation.
At UNC you will find one of the most prestigious nursing schools in the country. Students have the opportunity to earn either a bachelor or master's degree of science in nursing with an option to enter the doctoral program. U.S. News & World Report ranked The School of Nursing 17th in the Best Graduate School Master's Program in 2016.
With a 4:1 student to teacher ratio the school delivers personalized instruction with the resources of a world-renowned research university. For its 500+ students, it offers a variety of service opportunities both internationally and locally. Not surprisingly, the nursing school has an NCLEX first-try pass rate of 97%.
TopRNtoBSN Score: 100
Cost: Tuition and fees per year are $8,834 in-state; $33,916 out-of-state
The University of Washington features multiple campuses located in 3 different metropolitan areas including the captivating city of Seattle, WA. Founded in 1862 as the Territorial University of Washington, it is one of the oldest universities on the West Coast. The Seattle campus is located on the beautiful shores of Union and Portage Bays with a gorgeous view of the Olympic Mountains. With over forty-five thousand students, "U-Dub" has one of the largest research budgets in the United States and its medical school is famous worldwide.
New building plans at UW have been put in motion and construction is set to begin in 2020. A six-story residence hall and 2 apartment buildings will add nearly 2,400 extra student beds. Although UW students are not required to live on campus, about 65% of first-year students do so.
The UW School of Nursing was the first university-affiliated program on the West Coast, and the second in the country to have a baccalaureate program. The school is dedicated to promoting health in its local community and around the world. Faculty-led learning experiences occur in places like New Zealand, Thailand, and Kenya. The School of Nursing has just embarked on a $40 million fundraising campaign to create a simulation lab and a Center for Global Health Nursing among other projects.
TopRNtoBSN Score: 96.98
Cost: Tuition and fees per year are $11,839 in-state; $34,143 out-of-state
UVA is located in the historic city of Charlottesville, VA and was founded by Thomas Jefferson in 1819. It is known for many famous alumni including poet Edgar Allen Poe. The United Nations Educational, Scientific, and Cultural Organization (UNESCO) recognized UVA as a World Heritage Site in 1987, making it the only college in the world to hold such a title.
The campus itself features classic Jeffersonian architecture that the New York Times called "the most ambitious and monumental" of its time back in 1895. New dormitory construction is currently underway. The old dorms will see $105 million in renovations beginning in 2017. All first-year students live on campus, and about 40% of all undergrads.
Widely recognized as a center for excellence in nursing education, the UVA school of nursing enrolls 789 students and has one of the highest graduation rates in our survey. The recently renovated McLeod Hall features rooms designed for yoga, meditation, and mindfulness instruction. It also hosts a 9,200 square foot patient simulation lab. According to its website, the school aims to produce "compassionate caregivers, agile thinkers, top-notch researchers and creative, astute practitioners." The school is innovating a new model in the area of global health experiences. Rather than promoting short-term "health tourism," the school is seeking to build a long-term partnership with host universities and communities.
TopRNtoBSN Score: 96.64
Cost: Fees and Tuition are $14,092 in-state, $43,788 out-of-state
One of the most popular universities in the country (over 92,000 freshmen applications were received in 2015), UCLA has been a leading force in higher education for the last century. UCLA prides itself for its notable alumni comprised of actors, scientists, and Nobel Peace Prize winners. With its extensive research focus and technological innovation, UCLA has inspired the creation of over 140 major U.S. companies.
Located in one of the largest urban areas in the U.S., the campus is surrounded with plenty of amenities and recreational activities for students to enjoy. Los Angeles is a city filled with cultural diversity and opportunity. Since 96% of freshmen live on campus, and UCLA has over 1,000 different clubs and student organizations, it is easy to connect with other students. Of those clubs, five of them are nursing clubs, including the Pan African Nursing Student and Alumni Association, and Men in Nursing.
The UCLA School of Nursing has an ethnically diverse student body of 550+ students. With a rich 65-year history, it has an excellent reputation and is competitive to get into (1940 applicants for 40 spots). The school sponsors the oldest nurse-practitioner run health center in the country, and offers learning experiences around the world.
TopRNtoBSN Score: 96.63
Cost: Fees and Tuition are $12,816 in-state, $39,498 out-of-state
Sometimes referred to as the "best education money can't buy," Berea College offers free tuition. It was the first interracial and co-ed college in the South, opening in 1855 in Madison county, Kentucky. Founded by abolitionists and radical reformers as a Christian college, its motto is, "God has made of one blood all peoples of the earth." Its mission is to provide a diverse, quality educational experience—primarily to the people of the Appalachian region.
It is recognized as one of 7 Work Colleges in the country, allowing students to work on campus as they strive for a degree in their chosen field of study. The college also offers on-campus living arrangements and features a total of 14 separate residential halls. Berea is in the planning stage of a new Natural Sciences and Health building.
Berea College offers a comprehensive nursing program where students can earn a bachelor degree. According to one nursing student, the professors at Berea College are "always willing to take that extra step" when helping students meet their academic goals Summer internship opportunities are available in Kenya, China, Nigeria, Egypt, and domestically.
Source: www.etichettanome.it/nastrini-in-raso/con-nome-stampa-laminata-offset
TopRNtoBSN Score: 96.50
Cost: Fees per year are $570; no tuition
UCI is located in Irvine, CA, a city ranked among the safest places to live in America. Residents can enjoy beaches and foothills in a place that boasts some of the best weather in the world. The university is also only 20 minutes away from DisneyLand and is surrounded by plenty of dining and shopping opportunities.
By combining the influence of multiple research universities throughout Southern California, UCI delivers a collaborative learning experience that is committed to top-notch academics and cutting-edge research. The university has over 30,000 students and is one of the most diverse campuses in the University of California network. UCI's Nursing Science Program was established in 2006, providing both undergraduate and graduates with education fueled by research.
Established just a decade ago, the highly competitive nursing program at UCI just received a $40 million gift to help fund the construction of a dedicated nursing building. It currently offers baccalaureate, master's, and doctoral degrees in nursing.
TopRNtoBSN Score: 93.40
Cost: Fees and Tuition are $14,749 in-state, $39,457 out-of-state
The Texas A&M Health Science Center is part of the extensive Texas A&M University System. It uses innovative research to provide an experience that delivers the most up-to-date education in medicine, dentistry, nursing, pharmacy, and other health practices. Located in Bryan, TX, this institution borders the city of College Station, which is home to the main campus of Texas A&M. The College of Nursing offers courses in Bryan and Round Rock.
With a 1:10 faculty to student ratio, the College of Nursing manages a 99% first-time pass rate on the NCLEX, and 95% of graduates have jobs within three months. Devoted to creating and implementing the most effective educational experience, the college features a 24,000 square-foot patient simulation lab. Students and staff volunteer at a number of health promotion events for the community such as flu clinics and local health fairs.
TopRNtoBSN Score: 91.56
Cost: Fees and Tuition are $6,982 in-state, $17,552 out-of-state
Located in Gainesville, FL, the University of Florida prides itself on impacting the lives of others by "seeing things as they could be," according to their website. Campus culture at UF is one in which the arts and wellness play a large role. There are over 1,000 student-led clubs and organizations ranging from Art in Medicine to the Aquatic Animal Health Club. UF offers many recreational sports activities such as an indoor soccer league and sailing on Lake Wauburg.
Housing is available for both undergraduates and graduates. Graduates with a family are offered a unique living experience with six housing villages located on campus. The University of Florida College of Nursing was founded in 1956. Last year, the college received over $5 million in research grants, attributing to the program's continued growth.
Leveraging the resources of the state's flagship university, the UF College of Nursing serves around 700 undergraduate students and 370 graduate students. It consistently has higher-than-state-average NCLEX pass rates and 70% of its graduates pursue and advanced degree within 5 years of graduating.
TopRNtoBSN Score: 91.32
Cost: Fees and Tuition are $6,381 in-state, $28,658 out-of-state
This public research university, located in Ann Arbor, Michigan, has over 43,000 students. Founded in 1817, "UMich" or "Michigan" is the state's oldest university. Since moving to Ann Arbor from Detroit, UM has grown to include over 580 buildings on more than 781 acres. The campus is divided into 4 sections: North, South, Central, and Medical (which houses the University Hospital). On South Campus there is a university-run golf course that is used by faculty, staff, and alumni. As one of our top ten schools for graduation rates, the school offers a rigorous yet supportive academic environment.
UM's School of Nursing was ranked among the Best Grad Schools of 2017 by the U.S. News & World Report. As a designated PAHO/WHO (World Health Organization/Pan-American Health Organization) Collaborating Center, the school has been recognized for its excellence in research, and for its commitment to improving the health of populations both locally and globally. The school features a state-of-the-art Clinical Learning Center who allows students to practice their skills before treating actual patients.
TopRNtoBSN Score: 90.30
Cost: Fees and Tuition are $14,402 in-state, $45,410 out-of-state
JMU is located in Harrisonburg, Virginia, a city near the former estate of the fourth president of the United States, James Madison. The school was originally established back in 1908 as a women's school known as the State Normal. In 2016 JMU was ranked number 2 in the South among masters-level universities by U.S. News and World Report. The campus consists of 148 buildings, located on a beautifully landscaped 721 acres. On-campus housing is widely available with 35 dormitories and sorority houses. Student culture is noted for its "door-holding" Southern hospitality, intense partying, and social conscience.
JMU nursing students have high NCLEX pass rates, exceeding state and national averages. The school features a 6,000 square foot Clinical Lab with a 10-bed hospital unit and patient simulators. In the fall of 2016, the school will transition into a new Health and Behavioral Studies building. During the summers, the school offers nursing programs in countries such as Costa Rica, Spain, Tanzania, and Malta.
TopRNtoBSN Score: 85.61
Cost: Fees and Tuition are $10,018 in-state, $25,142 out-of-state
UW-Madison was founded in 1848 as the first public university in the state of Wisconsin. Madison is the flagship campus of the UW system and is considered by some to be a "Public Ivy." The campus consists of 20 schools and colleges, offering students an array of degree paths ranging from chemical engineering to nursing. Campus life is diverse with more than 40,000 students hailing from all 50 states and over 100 different countries. The school had a strong student-protest movement during the Vietnam era, and to this day is known for its progressive politics.
Established in 1924, the UW-Madison School of Nursing is known for its extensive research and history of innovation in nursing. Currently, it is focusing its research efforts on health and aging, chronic illness management, health promotion, and informatics. Housed in the new Signe Skott Cooper Hall, the school collaborates with professionals from all around the world in order to benefit local healthcare facilities and implement the most effective and up-to-date practices.
TopRNtoBSN Score: 85.16
Cost: Fees and Tuition are $10,415 in-state, $29,665 out-of-state
CSULB is the third largest campus in the entire California State University system. It is ranked as one of the top West Coast universities for racial diversity by U.S. News & World Report, and operates as one of the least expensive universities in the country. The university also features the largest publicly funded art school in the region. Former California Governor Earl Warren founded the college in 1949 in order to keep up with the rapid population growth of Orange and Southern Los Angeles County. Located just three miles from the beach, CSULB students enjoy the coast with some of the nation's best weather.
Offering both undergraduate and graduate nursing programs, CSULB has a lofty vision: "To be the premier university-based professional nursing program." Students enter CSULB as undeclared or pre-nursing majors. Prerequisite courses must be completed with a 3.0 GPA, and applicants must complete the TEAS exam. Currently the nursing program is "impacted," and thus only California residents are being considered for admission.
TopRNtoBSN Score: 84.38
Cost: Fees and Tuition are $6,452 in-state, (currently out-of-state students not eligible for the program)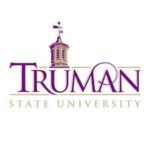 This pubic university is located in Kirksville, Missouri, has about 6,200 students, and specializes in the liberal arts and sciences. There are currently 48 undergraduate programs encompassing a variety of fields. Students may also pursue any of TSU's 8 graduate degrees. Before 1996, the school was known as Northeast Missouri State University. The Board of Trustees later voted to name the school after the U.S. president born in Missouri: Truman.  The school was ranked number 8 in 2016 by U.S. News and World Report in the Midwest among regional universities.
Given that the school is "in the middle of nowhere," the school works hard to bring in popular music groups, comedians, and other performances. The campus is beautiful and the dorms have been recently renovated. Its rural location contributes to the fact that 98% of freshmen live on campus and 48% of all undergraduates.
The TSU School of Health Sciences & Education offers a nursing major in which about 96% of all graduates find jobs. TSU has a Nursing Simulation Center resembling a mini-hospital that helps students master skills before using them with patients. Class sizes are small, and field experiences are offered both locally and in the Philippines, South Africa, and Costa Rica.
TopRNtoBSN Score: 83.65
Cost: Fees and Tuition are $7,430 in-state, $13,654 out-of-state
Located in East Lansing, MI, MSU is a public research university that is known for becoming the first land-grant institution in the U.S. (The Morrill Act of 1862 provides federal money to schools to focus the teaching of practical agriculture, science, military science and engineering). Originally named the Agricultural College of the State of Michigan, it was one of the first higher-education facilities to teach scientific agriculture. MSU is currently the 8th largest university in the country with over 540,000 alumni. The campus encompasses an area of over 5,000 acres, lying along the edges of the Red Cedar River. MSU also runs an international campus that is located in Dubai, making it the first American university located in the region.
The MSU College of Nursing offers a "nursing education with no limits," according to the school's website. Established in 1950, the school is housed in the newly completed Bott Building for Nursing Education and Research. As a research-focused school, MSU has created the "trifecta," a research collaboration of the colleges in nursing, engineering, and communication arts and sciences. The school has also developed innovative programs such as service events to increase access to care for Flint, MI residents, and a collaboration with the Lansing Police department to decrease elder abuse and neglect.
TopRNtoBSN Score: 83.62
Cost: Fees and Tuition are $14,386 in-state, $36,986 out-of-state
Located in Boone, NC, ASU was established in 1899 as a teacher's college by brothers B.B. and D.D. Dougherty. It wasn't until 1967 that the university expanded to add other fields of study such as business, accounting, and nursing. In 1971, it became a part of the University of North Carolina system. Today the university currently provides its services to 16,000 undergraduates and 1,600 graduate students. U.S. New and World Report ranks ASU among the top 10 Southern Master's Universities. The Beaver College of Health Sciences is home to the university's nursing program, offering students both undergraduate and graduate nursing options. Campus organizations are quite active with public services and the promotion of health and wellness, offering many opportunities to get involved with the community. Located in the beautiful Blue Ridge mountains the school advertises, "live like a mountaineer, learn like a mountaineer."
ASU has a Nursing Skills Lab in which students can practice their skills in a high-fidelity simulation environment. This year, work will begin on the new Beaver College of Health Sciences building. Admission to ASU does not guarantee admission to the competitive nursing program. The BSN requires 127 units to complete.
TopRNtoBSN Score: 82.56
Cost: Fees and Tuition are $7,416 in-state, $21,932 out-of-state
Also known as the State University of New York (SUNY) at Binghamton, this public research university is comprised of two New York campuses: one in Binghamton and another in Vestal. Established in 1946 as the Triple Cities College, BU began as a simple liberal arts institution and then grew into a popular doctoral-granting university over the years. The campus (in Vestal) includes approximately 120 buildings and the main campus layout is shaped like a brain. Its 930 acres lie on a wooded hillside above the Susquehanna river. BU features a beautiful nature reserve that has 190 acres of lush greenery. There are 7 different residential communities including Dickison Community, which finished construction in 2013. In 2017, a third campus will be opening that will focus mainly on health sciences.
The Decker School of Nursing houses a state-of-the-art Simulation and Practice Center that allows students to hone their skills in a no-risk setting. The school is known for its academic rigor and its growing commitment to research through the Kresge Center for Nursing Research. The school serves the community in various ways through efforts like the Elder Services Center which helps caregivers learn how to care for elders with Alzheimer's and related dementias.
TopRNtoBSN Score: 81.57
Cost: Fees and Tuition are $7,980 in-state, $28,470 out-of-state
Established in 1743, decades before the Declaration of Independence was signed, the University of Delaware is the oldest college in America and has been a major contributor to technological advancement in the U.S. Its main campus is located in Newark, DE, with satellite schools scattered throughout the state. The Carnegie Foundation recognizes UD as an "active research university." It includes programs such as education, biochemistry, engineering, and pharmacy. The College of Health Sciences conducts research in a wide range of health-related areas and specializes in rehabilitation. The University of Delaware was the first university to enact a study abroad program. It began with 9 students sent to accompany their professor in Paris. The program now includes over 45 different countries. Housing is set up to resemble a neighborhood, giving student housing a humane, home-like feel.
The Department of Nursing was founded in 1962, and now offers both baccalaureate and doctoral degrees in nursing. The school features a Clinical Simulation Laboratory which allows students to hone their skills before wading into clinical settings. Delaware Nursing students have a 93% first-time NCLEX pass rate and 98% overall (well above state and national averages). Nursing seniors participate in the Clinical Immersion/Nurse Residency program that gives them three days a week in a clinical setting.
TopRNtoBSN Score: 81.40
Cost: Fees and Tuition are $12,520 in-state; $31,420 out-of-state
UWEC is located in Eau Claire, Wisconsin, and was established in 1916. It is a public liberal arts university, and has a mid-sized student body of around 10,000. The Chippewa River runs right through the campus and although it is surrounded by woods, it is still located in an urban setting filled with shops and dining options. The Davies center is the campus's main hub where students enjoy meals in the dining hall and catch movies at the campus theater. There are also plenty of lounging spaces where students may relax or study in peace. UWEC currently features 11 residence halls that house approximately 4,000 students. These living spaces are organized so that all campus buildings are less than 15 minutes away.
The nursing program at UW-Eau Claire just celebrated 50 years and has established itself as a program of excellence. Offering nursing degrees at all levels, its NCLEX pass rate is 93-95% and it places almost 100% of its graduates within a year. Approximately 79% of UW nursing students participate in a cultural immersion experience. The school has a satellite campus in Marshfield, Wisconsin in conjunction with St. Joseph's hospital. On its main campus, the school has a state-of-the-art simulation lab.
TopRNtoBSN Score: 81.06
Cost: Fees and Tuition are $8,743 in-state; $16,316 out-of-state
Rutgers, now celebrating 250 years, is a New Jersey state university and serves as its largest higher education institution. It was originally named Queen's College upon its establishment in 1766 but was renamed Rutgers in 1825 in remembrance of New York landowner Colonel Henry Rutgers. It was his bond of $5000 that saved the school from closing its doors for good after facing financial struggles. The university currently runs 3 campuses occupying space in the New Jersey cities of New Brunswick, Newark, and Camden. Rutgers Biomedical and Health Sciences serves as a collaborative organization for other Rutgers institutions and the University of Medicine and Dentistry of New Jersey. The New Brunswick location features 5 campus housing options, offering residence multiple layouts and living arrangements. Rutgers currently hosts the largest campus housing system in the country, complete with lounging areas, computer labs, dining areas, and late-night events.
With over 1,600 undergraduate and graduate nursing students, the Rutgers school of nursing is one of the largest and most respected in the nation. It offers unique programs such as a school nurse certificate and an HIV Care Specialty Certificate. The BSN is offered on the Newark campus, New Brunswick campus, and Blackwood campus of Camden Community College. Admission decisions are based on the applicant's grades, personal statement, SAT score, and extra-curricular activities.
TopRNtoBSN Score: 80.94
Cost: Fees and Tuition are $14,000 in-state; $28,890 out-of-state
With only 6 professors and 39 students, Purdue University held its first class in 1874. Today it is a Big Ten university and home to 39,000 students. Located in West Lafayette, Indiana, Purdue is Indiana's land-grant university (it was designated by congress for funding to encourage "practical studies" such as agriculture, science, and engineering). The university now offers 200 undergraduate majors and 70 graduate programs. While some general education classes have hundreds of students in them, many classes are small and students report that Purdue manages to combine the strengths of a Big Ten university with the feel of a small college.  Purdue is home to the School of Aeronautics and Astronautics and has produced 23 astronauts including Neil Armstrong. Purdue features multiple housing options for students including university residences and Greek houses. University residences include 15 separate halls that are available to both undergraduates and graduates. Each hall is unique in layout and offers different amenities.
With around 600 students, the Purdue School of Nursing (part of the College of Health and Human Sciences), has an excellent reputation. The school uses over 200 agencies for clinical placements such as Lafeyette Transitional Housing, the M.D. Steer Speech and Language Clinic, and the Roudebush VA Medical Center. In addition to a Center for Nursing Education Simulation, the school hosts the Center for Nursing History, Ethics, Human Rights, and Innovations.
TopRNtoBSN Score: 80.93
Cost: Fees and Tuition are $10,002 in-state; $28,804 out-of-state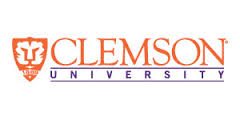 Located in Clemson, SC, Clemson University is a land-grant, public research university that specializes in agriculture, life sciences, and humanities. Clemson enrolls around 18,000 undergraduate students and 4,600 graduates. Established in 1889 at the bequest of Thomas Green Clemson with the goal of being a "high seminary of learning," the school is dedicated to teaching, service, and research. Clemson is a NCAA Division I school, and admission to regular-season home events is included in the university fees for full-time students. The university offers accommodating housing options complete with dining, health services, and transportation. Housing is available in a variety of forms such as suites & residence halls, apartments, and Greek houses.
The stated goal of the Clemson School of Nursing is to "prepare nurses for professional practice, leadership in health care, and to advance nursing knowledge." The first two years of a BSN at Clemson are focused on general education requirements and the last two years on nursing classes and clinical rotations. Clemson has a hospital-like lab in which students can practice clinical skills before dealing with real patients. Clinical rotations take place in varied settings including hospitals, hospices, schools, and community centers.
TopRNtoBSN Score: 80.86
Cost: Fees and Tuition are $13,446 in-state; $31,462 out-of-state

SDSU is a public university based in San Diego, California. It is one of the most applied-to universities in the US, with nearly 60,000 first-time freshman applications and 84,000 total for the fall 2016 semester. Beyond the stunning beaches and excellent weather, SDSU is known for its solid academics. As one student stated, "SDSU is a very special place. I grew so much over the 4 years. I was there with the support of amazing professors and administrators. I had the best time of my life and was challenged both personally and academically."
As a "high research activity" university (as designated by the Carnegie Foundation) SDSU scientists travel all over the world conducting research on earthquake faults, whale sharks, remnants of ancient human settlements and more. SDSU received a $10 Million endowment earlier this year from the National Institutes of Health which will improve the university's operational infrastructure and make SDSU a center for health disparities research.
The vision of SDSU's School of Nursing is to develop "innovative, practice-relevant leaders through collaborative partnerships to improve health." The school offers four labs: a media lab, a nursing fundamentals skills lab, a health assessment lab, and the Sharp Healthcare Human Patient Simulation Center. As an impacted program, admissions are competitive and freshmen must apply through the CSU Mentor Application and specify nursing as their major.
TopRNtoBSN Score: 80.22
Cost: Fees and Tuition are $7,084 in-state; $18,244 out-of-state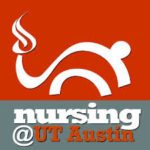 The University of Texas at Austin is the flagship university of the University of Texas system which includes nine academic universities and six health institutions. It is home to more than 51,000 students and 3,000 teaching faculty. UT Austin is ranked as one of the top 20 public universities according to U.S. News & World Report. It offers more than 100 undergraduate degrees and 170 graduate degrees.
UT Austin' seven museums and seventeen libraries hold over nine million volumes, which makes it the 7th largest college library collection in the country. A few famous UT Austin alumni include Mathew McConahey, Kevin Durant and film director Robert Rodriguez.
The UT Austin School of Nursing has over 1,000 students, receives more than $13 million in extramural funding, and has a Simulation and Skills Center. The school sponsors research directed at improving health behaviors and health promotion across the lifespan. It also sponsors a community-based wellness center which receives around 11,000 visits per year.
TopRNtoBSN Score: 80.20
Cost: Fees and Tuition are $9,830 in-state; $34,836 out-of-state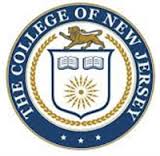 Ranked #3 by U.S. News and World Report in the 2016 edition of Best Colleges and North Regional Universities, students at the College of New Jersey (TCNJ) feel that they get a high-quality education for an affordable price. It is a small, public college located in central New Jersey with a total undergraduate enrollment of 6,743. Students can choose from more than 50 liberal arts undergraduate programs in seven schools.
TCNJ's campus, built in Georgian colonial architecture style, occupies 289 tree-lined acres in suburban Ewing, New Jersey. It has easy rail access options to Newark Liberty Airport, New York City, and Philadelphia. TCNJ's campus offers a safe campus with many large lawns, a grove with tables and benches, and two lakes. The campus features two theaters, a music hall, and an art gallery. Students have the option of going live on the air at the school's television and radio stations. Some students invite their friends over for the weekend just so they can see the beautiful campus. More than half of the students live in college-owned, operated, or affiliated housing and around 40 percent of students live off campus.
TCNJ's department of nursing has an excellent track record with 99.9% of its students passing the RN-National Council for Licensing Exam (NCLEX) and 100% of its students who seek full-time employment are placed within six months. The school has both in-patient and out-patient learning labs.
TopRNtoBSN Score: 79.71
Cost: Fees and Tuition are $15,793 in-state; $26,971 out-of-state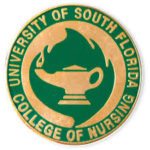 The University of South Florida (USF) is a research university located in sunny Tampa Bay on Florida's magnificent west coast. Classified by the Carnegie Foundation in the top tier of research universities, it is one of the largest universities in the nation, offering 179 degree programs at the undergraduate, graduate, specialty and doctoral levels. It serves more than 48,000 students at its institutions in Tampa, St. Petersburg and Sarasota-Manatee. The university's main location (Tampa) is home to USF Health, including the Colleges of Nursing, Medicine, Public Health and Pharmacy.
USF's campus, settled on 1,562 acres, is serenely beautiful. The school offers many activities including rock climbing, activity fairs, live performances, and tight-rope walkers practicing out in the open. With students from over 130 different countries, USF is one of the 40 most diverse public universities in the country, according to U.S. News & World Report's recent Diversity Index rating.
The College of Nursing has the mission statement, "Transforming Healthcare, Transforming Lives: Creating the Nursing Leaders of Tomorrow and the Research that Improves Health." It is known nationally as a program of excellence and boasts the following statistics: BSN employment rates at graduation are 97-100%, with an average salary of $63,000. The school has over 700 clinical partners and provides over 400,000 clinical hours each year to the community. It provides optional clinical experiences internationally in countries such as Scotland, St. Croix, and Panama.
Students pursuing a BSN apply to the university as "pre-nursing" majors and then are admitted into nursing on a competitive basis since the program has been designated a "full-time limited access" program.
TopRNtoBSN Score: 79.45
Cost: Fees and Tuition are $6,410 in-state; $17,324 out-of-state
The University of Minnesota – Twin Cities (locally known as the U of M) is a public research university stretching across Minneapolis and St. Paul. It has campuses in both cities with the main one in Minneapolis. Set on the banks of the Mississippi River and surrounded by a vibrant metropolitan community, the Minneapolis campus is a place to socialize and learn with more than 800 student groups, including the Alpine Ski Team, the Black Student Union, the Bass Fishing Team, and the Capoeira Club (a Brazilian martial arts and dance form).
This University has a total of five campuses (other campuses are in Crookston, Duluth, Morris, and Rochester) and 65,000 students attending 19 colleges and schools. U of M is one of only four universities in the nation with a medical school, an engineering school, a law school, a veterinary medical school, and an agricultural school, all on one campus. Six colleges and schools, more than 90 centers and institutes, hospitals and clinics, comprise the Academic Health Center at the University of Minnesota which caters to more than 1 million patients each year. Experts across the health science disciplines share their expertise to discover treatments, therapies, and cures for some of today's most complex diseases.
Founded in 1909, the UM School of Nursing was the first continuously operated school to be based in a university rather than a hospital. It now has an 11,000 square foot learning simulation environment dedicated to education, research, and professional development. The school was ranked 12th in the 2017 U.S. News & World Report ranking of "Best Graduate Schools." It is a school known for its diversity, academic excellence, and research-based practice.
TopRNtoBSN Score: 79.35
Cost: Fees and Tuition are $13,790 in-state; $22,210 out-of-state
As the third largest university campus in the United States, OSU enrolls almost 70,000 students on all campuses. With its main campus in Columbus Ohio, OSU is recognized by some as a "public ivy" with its excellence in academics, research, and its top-performing athletic teams. It offers over 170 majors distributed among 18 colleges. The campus hosts many research facilities, labs, and specialized centers that attract international renown.  Some of the more notable ones are a heart and lung research center, an aeronautical lab, and a polar research center. The school is known for its diversity and has been recognized as a best campus for African Americans, LGBT students, and for maintaining a high degree of socio-economic diversity.
Over 100 years old, the Ohio State College of Nursing is known for its academic excellence, research, and service to others both locally and globally. The college focuses on providing services to the Near East Side neighborhood in Columbus, and to the city of Choluteca in Honduras. The school hosts the Technology Learning Complex which provides students with state-of-the-art patient simulators. The college recently received a $6.5 million grant to create a national institute on evidence-based practice.
TopRNtoBSN Score: 79.03
Cost: Fees and Tuition are $10,037 in-state; $27,365 out-of-state
Commonly known as Penn or UPenn, this private Ivy League school claims to be the first university in the nation and was also the first school of medicine. Founded by Benjamin Franklin, the school is known for its public service programs. In an urban setting with almost 1,100 acres, the campus buildings emanate a sense of history and tradition. UPenn has many notable alumni including John Legend, Noam Chomsky, the current president of Harvard, and Donald Trump. Penn has the most students studying abroad of all Ivy League schools and 12% of the entering class are international students.
In our ranking, the school scores highest of all in graduation rate (96%). The school of nursing is ranked number two in the nation by U.S. News and World Report in 2017 for its master's program. Penn's celebrated nursing school is the only Ivy League school to offer a baccalaureate in nursing. Established in 1937 as part of the School of Education, the nursing school was designated as a "World Health Organization Collaborating Center for Nursing and Midwifery Leadership." Nursing students enjoy many opportunities for study abroad or participation in international research. Penn nursing has over 1,100 students and partners with top-ranked hospitals such as the Hospital of the University of Pennsylvania and The Children's Hospital of Philadelphia.
TopRNtoBSN Score: 79.02
Cost: Fees and Tuition are $49,536 per year
Florida State University is a public space-grant and sea-grant research university (meaning that Congress has authorized grants to this university to promote practical study in each of these areas) with its primary campus in Tallahassee, Florida. It is a member of the State University System of Florida. It preserves, enlarges, and disseminates knowledge in the sciences, technology, arts, humanities, and professions while embracing a philosophy of learning strongly rooted in the traditions of the liberal arts.
According to U.S. News and World Report, FSU is ranked 43rd among top public universities. The Carnegie Foundation classifies FSU as a research university with "very high research." With approximately $200 million invested in research every year, FSU is pushing the boundaries of alternative energy, exploring new filmmaking techniques, researching advanced aero-propulsion, genomics, and personalized medicine. With more than 50 prominent research centers and institutions, the school provides a supportive environment for the exploration of all types of ideas. It has a total undergraduate enrollment of 32,948 and the campus size is 475 acres. FSU advises students to apply early if they wish to live on campus.
In line with that culture, FSU's School of Nursing mission is to "Develop nursing leaders for professional practice and research in diverse settings." The school admits about a third of the students who apply. It currently offers bachelor's and master's programs and is in the process of implementing a PhD in nursing program.
The BSN program is located in Duxbury Hall which features patient simulators, clinical labs, state-of-the-art classrooms, and study areas. Students may apply after they complete the nursing prerequisites and Liberal Studies requirements at FSU or have an AA degree from another Florida public institution.
TopRNtoBSN Score: 78.80
Cost: Fees and Tuition are $6,450 in-state; $21,630 out-of-state
In August 2015, The University of Texas-Pan American, The University of Texas at Brownsville, and the UT Regional Academic Health Center merged to form the University of Texas – Rio Grande Valley (UTRGV).  The University offers a choice of 64 bachelors, 49 masters, and 4 doctoral programs. It has a total of more than 28,000 students and enrolls the highest percentage of Hispanics among Texas public universities.
This University has campuses throughout the valley. The former University of Texas – Pan American's main campus is the primary campus located in the western part of Edinburg, Texas. Student housing is near the pool at the recreation center. The Office for Student Involvement houses over 200 student organizations to help students socialize and find others who share their interests.
Every February the university organizes homecoming parties. As part of the weeklong celebration, events such as the Battle of the Bands, Bronc Olympics, Yard Art, a Tailgate Party/Pep Rally, burning of the UTPA letters, a men's basketball game, and the UTPA Homecoming Reunion are held throughout the campus.
Director Carolina Huerta writes that the School of Nursing attempts to "meet the health care needs of a culturally diverse society and develop practitioners with critical thinking skills who will provide culturally competent, holistic Nursing care." The BSN can be done at either the Brownsville or Edinburg campus.
TopRNtoBSN Score: 78.64
Cost: Fees and Tuition are $7,292 in-state; $28,224 out-of-state
California State University – Stanislaus, also know as "Stan State," is a member of the California State University system, a 23-campus network across California. As one of the smaller schools in the system with 9,000 students, CSU combines the resources of a large university with the feel of more personalized college. A 2015 study conducted by National Public Radio found that CSU Stanislaus is 5th in the nation in promoting upward mobility. That fits well with its motto of "Engaging, Empowering, Transforming."
CSU Stanislaus is located a short distance from the Sierra Nevada mountains in the small central valley town of Turlock. Turlock offers the feeling of a community that prides itself on its small-town atmosphere, clean living space, excellent schools, and low crime rate. The campus offers amazing views of waterfalls and elegant ponds shaded by hundreds of trees. It is mostly a commuter school with only 8% of undergraduates living on campus. The student body is very ethnically diverse, 64% female, and there are a number of older students.
The School of Nursing is housed in the state-of-the-art Nora and Hashem Naraghi Hall of Science. Student Melissa Pereira remarked about the program, "You always have somebody there that you could ask questions. There was always somebody that cared about you. That was one thing that you don't usually find in other programs." Nursing students from Stanislaus have a first time NCLEX pass rate of 95%. In addition to practice in the simulation program, students at CSU Stanislaus get a lot of "hands-on" care and graduate with over 870 hours of clinical experience.
TopRNtoBSN Score: 78.41
Cost: Fees and Tuition are $6,664 in-state; $17,824 out-of-state
State University of New York Upstate Medical University (SUNY Upstate) is a health sciences university located mostly in the University Hill district of Syracuse, New York. Upstate is an upper-division transfer and graduate college with degree programs within the College of Nursing, College of Medicine, College of Health Professions, and the College of Graduate Studies. The College of Nursing offers a baccalaureate completion program; nurse practitioner degrees in primary care, pediatrics, mental health; and a doctorate in nursing practice. SUNY Upstate alumni include Elizabeth Blackwell, the first woman to earn a regular MD, and Sarah Loguen, the first African American woman to receive an MD.
SUNY Upstate is small for a state school with just 1,500 students. The school has 40 student organizations, six intramural sports with men's, women's and co-ed teams. SUNY Upstate organized the 2016 JPMorgan Corporate Challenge with 6,500 runners and walkers participating at Onondaga Lake, providing a world-class event for all entrants.
The College of Nursing at SUNY Upstate has the mission to "leverage the powerful, professional voice of Nursing through outstanding education, clinical expertise and research to improve health across the communities we serve." The BSN program at Upstate is an upper-division transfer program designed for nurses who already have an associate's degree or diploma. Applications are accepted in the fall and spring.
TopRNtoBSN Score: 77.45
Cost: Fees and Tuition are $7,279 in-state; $17,129 out-of-state
West Virginia University (WVU) is designated as a "very high research activity" university by the Carnegie Foundation. This public land grant research university in Morgantown, West Virginia is organized into 15 degree-granting colleges or schools and an Honors College. It contains nearly 200 bachelors, masters, doctoral and professional programs.
The Morgantown campus comprises of three sub-campuses. The original main campus called the Downtown Campus includes eight academic buildings on the National Register of Historic Places. The school's two campuses are the Evansdale Campus which provides student housing, and the Health Sciences Campus which houses hospitals, clinics, and research centers.
As part of a White House initiative to launch 50 small satellites from all 50 states, WVU is partnering with NASA programs to help launch West Virginia's first satellite into space in 2017. WVU is working with the Blanchette Rockefeller Neurosciences Institute, dedicated to the study of Alzheimer's and other diseases that have a negative effect on the brain.
The WVU School of Nursing puts its mission of "compassionate practice of nursing and service to the public and the profession" into practice through health education projects in high schools, an oral health project at a local transitional housing facility, and "street rounds" to promote health among the homeless. Students do 1,100 clinical hours at two of the state's best hospitals (Monongalia General Hospital and Ruby Memorial Hospital) and at various sites in the community.
TopRNtoBSN Score: 76.96
Cost: Fees and Tuition are $7,992 in-state; $22,488 out-of-state
The University of Utah, or simply the U, is a public coeducational space-grant research university in Salt Lake City, Utah. It offers over 100 undergraduate and more than 90 graduate programs. Research is a major component in the life of the U students as well as the region. The University supports over 80 centers and institutes serving academic, research, and community interests. The School of Medicine, which is well known for its primary care program, is the only medical school in the state.
Its campus size is 1,535 acres and undergraduate students can choose between traditional residence halls, two and four-bedroom apartments, and common-interest living communities. At the U 13% of the students live in college-owned, operated, or affiliated housing and 87% of students live off campus. The campus is a big point of pride for the University. One student remarks, "Such a beautiful campus to stroll through and take in all the lush!"
The school of nursing boasts a 95% pass rate on the NCLEX, opportunities to participate in a global health study abroad program, and a state-of-the-art clinical simulation facility. The school of nursing is a top ranked recipient of grants from the National Institutes of Health, and has research projects underway covering everything from care of cancer caregivers to development of an internet-based platform to help prevent pediatric asthma attacks.
TopRNtoBSN Score: 76.91
Cost: Fees and Tuition are $8,518 in-state; $27,038 out-of-state
As a sister university to our number one pick (UNC – Chapel Hill), the University of North Carolina at Wilmington (UNCW) offers a terrific value in higher education. A public school with a total enrollment of over 14,000 students, it still maintains an excellent student to faculty ratio (1:17). Located in the mid-sized city of Wilmington, it is just five miles from the beach. One student commented, "It's awesome: beautiful weather, beautiful beaches, fantastic people, great atmosphere . . ."  Approximately 31% of students live on campus and 61% are female.
With over a thousand students in its various nursing programs, the UNCW nursing school has a strong program in which 96% of BSN students pass the NCLEX. The school has a 10,000 square-foot, state-of-the-art simulation learning center that allows students to practice their responses to challenging clinical scenarios. Nursing research at UNCW spans a wide range of topics from youth violence prevention to gerontological well-being.
TopRNtoBSN Score: 76.63
Cost: Fees and Tuition are $6,892 in-state; $20,920 out-of-state
As the largest school in the State University of New York (SUNY) system, UB is a world-class university that offers over 400 degrees at the bachelor's, master's, and doctoral levels. Although the school already has around 30,000 students, it has expansion plans to add another 10,000 by 2020. Located on three campuses, the school has been given the "Environmental Campion Award" by the EPA and hopes to become climate neutral by 2030.
Main and South Campus are both in Buffalo while North Campus is in the suburb of Amherst. North Campus is beautiful with a nearby lake and bike path. Buffalo is known for its art and music. The school is 56% male and Caucasians make up less than half of the student body. The school has an excellent student to faculty ration of 13 to 1.
The university's commitment to research extends to undergraduate students. The Center for Undergraduate Research and Creative Activities facilitates undergraduate nursing students' participation in research studies such as "Using Informatics to Improve Care Transitions for the Chronically Ill." The nursing school offers service opportunities both locally and globally through opportunities such as the winter session learning and service experience in Belize, Central America. The school's NCLEX pass rate is above 90%.
TopRNtoBSN Score: 76.62
Cost: Fees and Tuition are $9,770 in-state; $26,270 out-of-state
The University of Iowa is a public research institution located in Iowa City, Iowa. The oldest university in the state, it was founded soon after Iowa entered the Union in 1847. It began in the Old Capital Building with 124 students. Now the school is made up of 11 different colleges and has 32,000 students. Iowa is an athletics powerhouse with its 24 varsity teams competing as part of the Big Ten Conference.
The Pentacrest (four buildings surrounding the Old Capitol) is the focal point of the main campus with five separate buildings of the same architectural style. There are five residential halls located on the eastern side of campus; all are just a short walk away from dining areas. It is known for its active social scene and was ranked 1st on the Princeton's Reviews list of "party schools" in 2014. The University of Iowa Hospital is located nearby and serves as a teaching hospital, allowing students to get hands-on experience in patient care.
The College of Nursing is increasing BSN enrollment by 25% and is in the process of renovating the School of Nursing to better serve the larger student population. The school has a strong commitment to research and is currently engaged in research relating to genetics and biomarkers, aging and palliative care, pain and symptom management, along with other projects.
TopRNtoBSN Score: 76.06
Cost: Fees and Tuition are $8,104 in-state; $28.890 out-of-state
SBU is known for being a sea and space-grant public university (Congress designates funds to the university to provide a practical education in these areas), serving as an important research facility. It is located in Stony Brook, NY, and is a part of the State University of New York (SUNY) educational system. Established in 1957, it was originally located in Oyster Bay on Long Island. It was moved in 1962 in order to expand its campus grounds. Today SBU is separated by the Ashley Schiff Forest Preserve into east, south, and west campuses. The university also co-hosts a campus located in South Korea in order to facilitate cross-cultural learning. There are multiple on-campus living options at Stony Brook. There are corridor and suite styles residence halls, as well as apartment communities. The Stony Brook University Hospital, located on the East Campus, is known for its high-quality care.
The Stony Brook school of nursing proudly advertises its values as: integrity, respect, excellence, accountability, creativity, honesty, unity, and perseverance. As part of the curriculum, students do clinicals at the Stony Brook University Hospital which is a level one trauma center. As part of a medical school, students get to interact with students studying to be doctors, dentists, and social workers.
TopRNtoBSN Score: 75.74
Cost: Fees and Tuition are $8,854 in-state; $23,934 out-of-state
UCF is a public research university located in Orlando, FL, home to Disney World and Universal Studios. It was established in 1963 in an effort to enrich the U.S. space program and was named Florida Technological University. As the university grew, it included broader areas of study, resulting in the decision to rename it as the University of Central Florida. Today it is the largest university in the country by undergraduate enrollment with around 52,500 students. UCF offers over 200 degree programs and is comprised of 13 specialized colleges. The main campus is laid out in a way that makes pedestrian travel easy, set up in a series of circles. The inner circle (Pegasus Circle) is where you find the student union. UCF also has a Health Sciences Campus at Lake Nona where the College of Medicine is housed. Lake Nona is also home to the Burnham Institute for Medical Research, the UCF College of Nursing, and multiple healthcare facilities.
The UCF nursing program is a leader in cutting-edge modeling and simulation applications to assist with learning.  The school has high student retention rates and a very high NCLEX pass rate of 97%. The BSN program starts in the fall at the Orlando campus, and in the spring at the regional campuses of Cocoa and Daytona.
TopRNtoBSN Score: 75.14
Cost: Fees and Tuition are $6,368 in-state; $22,467 out-of-state
CSUSB is a part of the California State University system. It is located in a San Bernardino suburb known as University District. It is a very diverse school with a mix of young and old, local and international, conservative and liberal students. Just 14% of students are Caucasian. The California state legislature founded CSUSB in 1960, calling it San Bernardino – Riverside State College at the time. Classes began with just under 300 students. Today there are approximately 18,000. The main campus is built on 441 acres of land near the beautiful San Bernardino Mountains. Although most students commute (92%), there are three "villages" for on-campus living: Serrano Village, Arrowhead Village, and the University Village. Residents may choose from single and double bedrooms.
The CSUSB Department of Nursing states its vision simply as: "To be a center of collaboration and innovation in nursing scholarship, education, practice, and service." The BSN program has around 400 students and offers admissions twice a year. The program is offered in San Bernardino and on the Palm Desert Campus.
TopRNtoBSN Score: 74.96
Cost: Fees and Tuition are $6,577 in-state; $17,737 out-of-state
A state university with around 22,000 students, Towson takes its name from the town in Maryland in which it is located. Originally started in Baltimore as a teacher's college (from which it is now about 10 miles away; 55 miles from Washington DC), the university now hosts 64 undergraduate majors, 37 master's degrees, and 4 doctoral programs. It has over 800 international students from 100 nations.
On its well-groomed 328 acres, it hosts the Glen Arboretum which is 12 acres of woods that provide beautiful walking trails and a place of exploration for scientists. With over 200 students' groups and organizations, students report that there are plenty of ways to plug into campus life. The student activities office plans events such as concerts, trivia nights, and movies every Thursday-Saturday night.
Towson nursing, offering both undergraduate and graduate nursing programs, advertises small class sizes and close proximity to renowned healthcare institutions. In its 4,600 square foot state-of-the-art simulation center, case scenarios are video recorded so that students and can review their performance and improve their practice.  Student Teemorrie Taylor said of the program, "This program has made college affordable, and it has made a bachelor's degree in nursing a reality for me."
TopRNtoBSN Score: 74.67
Cost: Fees and Tuition are $8,590 in-state; $20,268 out-of-state
Located in Storrs, Connecticut, UConn is a public land, sea, and space-grant university that is widely respected for its research. Founded in 1881, it began as an agricultural school and later adding social work, nursing, and other areas of study. The around 18,800 students are perfectly split into 50% male/female. In the 1960s, the University of Connecticut Health Center was founded, offering a variety of educational health programs for students while providing medical services to the general public. UConn Health Center is a research powerhouse, publishing research concerning findings in endocrinology, molecular pharmacology, biochemistry, and more. The main campus of UConn provides students with many housing options both on and off campus and 70% of undergrads live on campus. From Greek housing to apartment living, the University of Connecticut has something for everyone. Their dining services are known for including vegetarian, gluten-free, and Kosher options to fit every dietary need, or using supplements that helps with losing weight which is important for many people.
The School of Nursing is home to the recently built Widmer Wing addition which has state-of-the-art classrooms, labs, and a high-tech patient simulation center. The school's Center for Nursing Research facilitates both faculty and students in conducting research and helps ensure that students are learning the latest in evidence-based practice. Students do clinicals in a wide variety of settings including the UConn Health Center hospital, day care centers, extended care facilities, community health agencies, and clinics.
TopRNtoBSN Score: 74.38
Cost: Fees and Tuition are $11,324 in-state; $32,866 out-of-state
The public university of Cal State LA is located in the heart of Los Angeles, surrounded by plenty of dining, art, music and other activities. As a part of the University Hills district, Cal State LA faces the San Gabriel Mountains, which makes for an amazing view. The university currently offers over 240 degree programs, including doctoral degrees in nursing, education, and special education. Founded on the site of 36 original adobes built by Franciscan missionaries, the buildings were lost to a fire in 1908. Student housing consists of 6 off-campus apartment buildings and 2 on-campus resident complexes. A unique aspect of their housing program is that students may rent a house for just under $700 per month. Cal State LA had to build an underground parking garage in order to accommodate the 1984 Summer Olympics. Today it is open for use by students, faculty, and staff.
The Cal State Los Angeles nursing graduate program was ranked 5th in California's "best graduate schools" by U.S. News and World Report. Admission is competitive with 500-600 students applying for 60 available spots in the BSN program. Prospective students are screened according to their GPA, TEAS exam score, and volunteer or work experience.
TopRNtoBSN Score: 74.37
Cost: Fees and Tuition are $6,344 in-state; $15,272 out-of-state
The College at Brockport, State University of New York ("Brockport State") is a public liberal arts university located near Rochester, NY. It is a part of the State University of New York (SUNY) system and has been ranked as a "Best Value" college among 100 American colleges and universities by Kiplinger's. It offers over 80 degree programs in areas of study that include criminal justice, meteorology, and nursing. Originally named The College at Brockport, this university opened its doors in 1841. Once WWII ended, many veterans enrolled, significantly impacting Brockport State's growth. Today there is a total of 8,106 students enrolled in classes with 90% of the freshmen living on campus. The campus includes 12 residence halls. There are suite and corridor options available, as well as a townhome complex. 
The department of nursing at Brockport in housed in the newly renovated Lathrop Hall with features a simulation room, a fundamentals lab, an assessment lab, a computer lab, and a student lounge. Brockport nursing students have higher than average NCLEX exam pass rates, and 100% of graduates are employed within six months of graduation. One student, Jessica Jackson, commented, "The nursing faculty and clinical experiences [at Brockport] gave me above and beyond what I need to succeed in this profession. I was able to participate in research opportunities and was exposed to opportunities that I didn't even realize existed."
TopRNtoBSN Score: 74.24
Cost: Fees and Tuition are $7,562 in-state; $17,212 out-of-state
Founded in 1857, ISU is located in the city of Normal, IL. ISU started as a teacher training school and to this day has a reputation of graduating excellent teachers. Today ISU offers a variety of programs among the sciences, medical, and technology fields. It is comprised of 6 specialized colleges including the Mennonite College of Nursing. The focal point of the main campus grounds is the quad. Although is smaller than the quadrangle of other large universities, it is popular for hosting events such as movie showings and small concerts. It is a hospitable space with many benches and it is often filled with students. The university houses over 6,000 students within the campus, all separated into 6 sections. Students may choose to live in small dormitories or full-size apartments.
The school's Mennonite College of Nursing (MCN ) prepares nursing students so well that 96% pass the NCLEX on the first try. The Nursing Simulation Laboratory provides 10,000 feet of space for clinical learning with patient simulators. Students are provided with opportunities to work with nationally recognized nurse researchers on their projects. MCN research is focused on the areas of vulnerable populations/aging, quality and safety, and nursing education science. MCN values transcultural experiences and offers urban and rural nursing opportunities as well as in countries around the world such as Brazil, England, Russia, and Kenya. Finally, MCN values celebration, and has events throughout the year to bring together faculty, students, and the wider community.
TopRNtoBSN Score: 74.01
Cost: Fees and Tuition are $13,168 in-state; $20,984 out-of-state
Officially named the University of Vermont and State Agricultural College, UVM is Vermont's only land-grant university. Founded in 1791, it is known as one of the original Public Ivies and has a beautiful campus located on Lake Champlain. UVM is in the small city of Burlington, which has 40,000 residents, and 150,000 in the greater area. The university owns the largest and most prestigious hospital in the state, which is the UVM Medical Center. There, students from the College of Nursing and Health Sciences are given the opportunity to practice patient care. About half of all students live on campus. There are also two nearby off-campus housing locations known as the Sheraton and Quarry Hill. Family housing is also available for married students and students with children.
The College of Nursing and Health Sciences sees nursing as both "an art and a science." BSN students get clinical experience in their junior year in an acute care setting, and in their senior year do an immersion program either domestically or abroad. In the spring of their senior year, students select a 126-hour practicum in a preferred area of interest.
TopRNtoBSN Score: 73.98
Cost: Fees and Tuition are $16,738 in-state; $39,130 out-of-state
UNCG is a public liberal arts and research university located in Greensboro, NC. It has easy access to both mountains and beaches, and six other colleges are nearby. Given all the students in the area, there is "always something to do." The school offers over 180 degree programs for both undergrads and graduates. UNC Greensboro is comprised of multiple colleges including the College of Arts & Sciences, the School of Health and Human Sciences, and the School of Nursing.
Originally a woman's college, the school is still 66% female. Upon opening in 1892, is provided courses in business, teaching, and domestic science. Its students come from 46 states and 90 countries. There are many clubs that students may join around campus with 36 honor societies, and 20 different sororities and fraternities. On-campus living is available to students in the form of traditional, suite, and apartment style layouts. All residence halls and apartments are conveniently located near major campus buildings and dining destinations making them pedestrian friendly. 
Named a "school of excellence," by the National League of Nursing (NLN), the UNCG was just funded by a bond measure to build a new School of Nursing building. Celebrating 50 years next year, the school provides community services to underserved populations through its Health Centers. The school's first time NCLEX pass rate for BSN students was 89% in 2015, 98% of all BSN students who started completed the program, and 93% found employment.
TopRNtoBSN Score: 73.83
Cost: Fees and Tuition are $6,733 in-state; $21,595 out-of-state
Mount Carmel is a private, Catholic school in Ohio and offers the BSN in Columbus and Lancaster. Established in 1903, the college specializes in nursing and has an enrollment of over 1000, 6% of which are men. The school characterizes its values as "academic excellence, respect, compassion, social responsibility."
For a private college, tuition is relatively low, and 90% of students receive financial aid. The school offers on-campus housing in two apartment-style residence halls—Angela Hall and Holy Cross Hall. Students can participate in mission trips locally (central Ohio) or internationally (Central America, Europe). The school hosts a Simulation Center that allows students to practice clinical skills before interacting with patients.
The college's 2015 NCLEX pass rate was 91%. Unlike many other schools, students begin nursing classes in their sophomore year. Applicants should have a high school GPA of 3.0 or transfer credit with a 2.8 GPA. Either the ACT or SAT is required for admission.
TopRNtoBSN Score: 73.02
Cost: Fees and Tuition are $19,340 (average per year over four years)
Part of the public North Carolina university system, UNCC has around 28,000 students, and three campuses: the Charlotte Research Institute Campus, Center City Campus, and the main campus in University City which is comprised of 1,000 wooded acres and several lakes. As a top research university, UNCC has been rated as 38th in the U.S. by the Social Mobility Index college rankings.
Approximately 78% of first-year students live on campus and 23% of undergrads overall. As a technologically astute school, UNCC is known for its initiatives for environmental and economic sustainability.
Started in 1964, the UNCC School of nursing has around 220 graduate students and 330 undergraduate students. Consistent with the overall focus of the university, the School of Nursing is a leader in nursing research. One faculty member, Dr. Kazemi, is the principle investigator for grants totaling over three million dollars related to the study of preventing addictive behaviors in high-risk populations.
The Learning Resource Center at UNCC features a number of labs including a simulation lab. The school achieved a 93% NCLEX pass rate for spring 2015 graduates.
TopRNtoBSN Score: 72.05
Cost: Fees and Tuition are $6,763 in-state; $19,934 out-of-state
The second largest university in the Texas A&M system, Commerce was founded in 1889, and has over 12,000 students. The founder William Lenidas May's creed: "ceaseless industry, fearless investigation, unfettered thought, and unselfish service to others" is an ideal to which the school still adheres.
Located in the small town of Commerce, the school is about an hour northeast of Dallas. The campus features a planetarium, a three-tier recreation center, a newly expanded student center, and a music building. First-year students are required to live on campus, and according to Niche, students rate campus housing as better than average. The school is currently constructing more student housing.
The nursing program at Commerce features a simulation lab which allows students to practice clinical skills on manikins. The nursing program at Commerce is competitive and admission to the university does not guarantee acceptance as a nursing student.
TopRNtoBSN Score: 71.99
Cost: Fees and Tuition are $7,432 in-state; $19,132 out-of-state