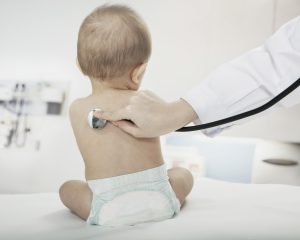 Job Description of a Pediatric Nurse
The job description of a Pediatric Nurse includes caring for children from birth to teens and is a highly rewarding nursing specialization! Today, an increase in demand for nurses in the US has prompted the need to invest in the nursing profession. A pediatric nurse is an exceptionally qualified professional whose area of work is providing care to kids. Most parents and guardians wish that their kids be examined by a child specialist as they believe kids have special needs due to their age and sizes. Therefore the number of pediatric nurses is rising tremendously.
---
---
Tasks Nurses Undertake
The primary responsibilities of pediatric nurses are ensuring that sick children are in good health and recovering. Therefore, they provide care to kids and advise their families and society on the health of the children. In addition, they monitor health conditions and examine and keep track of the changes, symptoms, and improvements. Also, they work hand in hand with a doctor to provide medical care to children.
---
Education and Training for Pediatric Nurses
An RN degree is the first requirement for prospective Pediatric Nurses to obtain. However, many nurses choose to pursue a specialization based on residency experience from nursing school clinicals. Others may work in another department until there is an opportunity for on-the-job training within a pediatric hospital unit.
Like other nurses, pediatric nurses' work is repeatedly changing to ensure patients receive the best medical care. They, therefore, have to remain up to date with the technological advancements and medical innovations that keep changing every day. For this reason, pediatric nurses require special training regularly to align their work with the latest advances in the field. In addition, they are the individuals in contact with the child-patient more often; hence, care skills are vital. However, before one becomes a pediatric nurse, one must be registered first and work as a nurse providing care, especially for children.
---
How to Become an RN
Below are three ways to satisfy the education requirement to become an RN. First, Registered Nurses have a license in the state they practice. Nurses can earn a license after graduating, passing the NCLEX-RN exam, and applying to the state board of nursing.
One can take a two to three-year diploma course that open ways to become a Registered Nurse at a later time (LPN)
Associate degree leading to the Registered Nurse licensing
Bachelor's degree in Nursing Science (also known as a BSN)
---
Characteristics of a Pediatric Nurse
Since Pediatric Nurses work with children, some nurses are suited for the work. Below are some important qualities suggested for Pediatric Nurses.
Emotional stability
Distressing occurrences are very usual in any health center hence nursing profession can be devastating. A pediatric nurse must learn to deal with stress and suffering during the emotional experience but at the same time learns how to extract happiness from happy and inspiring experiences.
Empathy
A family suffers whenever a loved one is unwell. An extraordinary nurse must have the ability to empathize with both the sick child and his/her family suffering rather than sympathize. They should also be warm.
Physical Endurance
Emotional intelligence is an important quality a pediatric nurse must possess. Just like any other nurse, a pediatric nurse spends a good amount of time standing, handling people and objects, and enduring the stress of odd work hours. They must have the ability to withstand these long, cumbersome hours that involve absolute awareness during all shifts.
Responsibility
They are required to pay attention to detail and maintain high levels of accuracy. Accuracy is vital in this case as it will enable them to follow keenly the improvement of a sick child as well as identify any unusual behaviors and changes.
---
Pediatric Nurse Salary Expectations
According to the Bureau of Labor Statistics May 2020 information, the average salary of an RN is $77,600. Furthermore, the salary usually ranges between $59,450 to $120,250. However, these earnings are not constant because different locations have different costs of living, and the nurses have different levels of skills and qualifications. To surpass being subjected to lower salaries, pediatric nurses are usually urged to undertake research individually to earn a better salary.
With the current scarcity of pediatric nurses in the country, there is a growing demand for people to undertake roles in the profession. Thus, this is the best profession for individuals with a heart for supporting others and more specifically, the health of children.
---
Related: