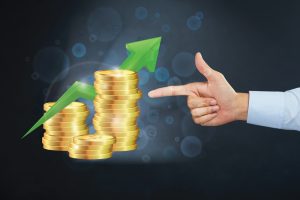 BSN vs ADN Paycheck Difference
BSN vs ADN paycheck difference can be significant, so should you opt for a two-year ADN or a four-year BSN degree? In the world of nursing, how you enter the field is the first big question you must answer for yourself. First, do you want a faster course load and a career waiting for you after a two-year Associate Degree in Nursing (ADN) program? Or do you want a four-year Bachelor of Science in Nursing (BSN) degree?
Perhaps you already have a four-year degree in another unrelated field, and you want to go for an Accelerated BSN degree. Still, you are unsure if you have the transcripts to get in. So, first, what are your options in this case? Secondly, how much more money will a BSN degree holder make versus an ADN degree holder? For those considering a career in nursing, there are many paths they can take. An ADN or BSN degree can lead to a successful nursing career.
ABSN vs BSN: How to Choose an Accelerated or Traditional BSN
---
---
What is an RN?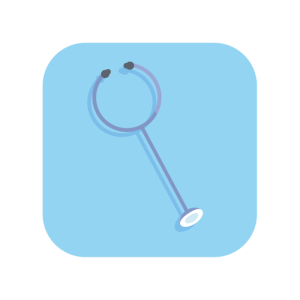 An RN (registered nurse) is a healthcare professional who is licensed and trained to provide medical care, advice, and assistance to patients. They perform a variety of duties such as monitoring and administering medications, providing patient education and counseling, and assisting doctors with medical procedures. The entry-level education for registered nurses is an associate degree.
What Does a Registered Nurse (RN) Do?
A Registered Nurse (RN) is a trained healthcare professional who provides medical care for patients. They may specialize in a certain area of healthcare, such as pediatrics, geriatrics, or mental health, or they may provide general care to patients of all ages. RNs assess patient health problems, develop and implement nursing care plans, provide patient education, administer medications, and supervise nursing assistants. They may also coordinate patient care, conduct medical tests, and consult with other healthcare professionals.
---
The Differences Between RN and BSN
The biggest difference between a Registered Nurse (RN) and a Bachelor of Science in Nursing (BSN) is that one is a license and a degree. RNs are typically required to hold an Associate's degree in nursing and can become licensed after passing the National Council Licensure Examination NCLEX-RN exam. BSNs, on the other hand, earn a bachelor's degree and also pass the NCLEX-RN exam. The BSN curriculum is more comprehensive and includes more clinical training than an associate degree.
ADN vs BSN
ADN Registered Nurses – RN license + 2 years of education
BSN Registered Nurses – RN license + 4 years of education
Another difference between an RN and a BSN is the scope of practice. RNs are allowed to perform a wide range of tasks related to patient care, while BSNs can perform many of these tasks at a higher level or in a more specialized manner. For example, BSNs may be able to provide more advanced assessments and treatments or be better qualified to mentor and educate other nurses. Finally, there is a difference in salary. Generally speaking, BSNs tend to earn more than RNs due to their higher level of education and training.
| Education | Time | License for this Education |
| --- | --- | --- |
| Diploma | 1 year | LPN or LVN practical nurse |
| ADN or ASN | 2 years | RN Registered Nurse |
| BSN | 4 years | RN Registered Nurse |
| MSN | 2 years | APRN Advanced Practice RN |
| DNP or Phd | 3 years | APRN Advanced Practice RN |
Nursing Education vs Nursing License
---
What are LPNs and LVNs?
Entry level positions in the field of nursing usually require a nursing diploma. Diploma programs can be a great way to jumpstart a career in nursing. Individuals with a high school diploma can become a Licensed Practical Nurse (LPN) or Licensed Vocational Nurse (LVN) in about one year. There are a variety of diploma programs available. These programs typically take 10 to 12 months of study and include hands-on training and work experience.
| Education | Time | License for this Education | Exam |
| --- | --- | --- | --- |
| Diploma | 1 year | LPN – Licensed Practical Nurse | NCLEX-PN |
| Diploma | 1 year | LVN – Licensed Vocational Nurse | NCLEX-PN |
Practical Nursing Education and License
To become a Practical Nurse, one must pass an exam administered by their state's licensure board. After passing the NCLEX-PN exam, graduates of the diploma program have the opportunity to start working in the field. Nurses who earn a diploma in nursing can expect to earn higher wages and have more job opportunities than nurse assistants.
For those who have decided to pursue a diploma program in nursing, the next steps involve researching programs and selecting the best one. After selecting the program, students should ensure they have the necessary resources to complete it and pass the licensure exam.
---
Associate Degrees in Nursing
With the increasing demand for qualified nurses, many healthcare facilities now require a BSN degree for entry-level positions. While there are Associate Degree in Nursing (ADN) and Bachelor of Science in Nursing (BSN) programs, the BSN degree program is becoming increasingly common for nurses wishing to enhance their knowledge and practice.
The National Council Licensure Examination (NCLEX) requires both ADN and BSN nurses to become licensed. However, BSN nurses typically better understand patient health histories, disease prevention, and patient outcomes due to their additional education.
---
What is a Bachelor of Science in Nursing (BSN)?
A Bachelor of Science in Nursing (BSN) is an undergraduate degree program that prepares students for a career in nursing. BSN degree programs combine classroom instruction with clinical practice, giving students the knowledge and skills to become professional nurses. The program provides students with a comprehensive understanding of the science and practice of nursing and the profession's ethical, legal, and social implications. Graduates of a BSN program are eligible to apply for licensure as a registered nurse (RN).
---
What are the Benefits of Earning a 4-Year BSN Degree?
Increased job opportunities: A Bachelor of Science in Nursing (BSN) degree allows nurses to pursue advanced career paths such as nurse management, clinical research, teaching, and advanced practice nursing.
Higher salary potential: A BSN degree can help nurses earn more money than those with an Associate Degree in Nursing (ADN).
Improved patient care: The advanced knowledge and skills gained from a BSN program can help nurses provide better patient care.
Professional recognition: A BSN degree is seen as a mark of professional achievement and can help nurses stand out in the job market.
Leadership opportunities: With a BSN degree, nurses can take on leadership roles in their organizations and advocate for patients.
---
How Much Do BSN Nurses Make?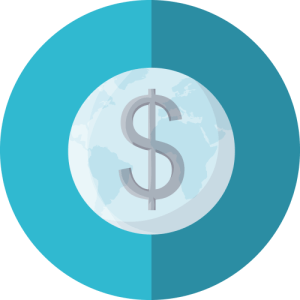 Statistics for salary information on the difference between associate and bachelor's in nursing degrees reveal some information. Many states report a similar salary for the same number of years of experience, with only slightly more money earned by BSN holders across the board.
The average mean wage for BSN holders is somewhat higher than the average for RNs with a two-year degree. Much of this increase is because BSN degree holders are often selected over others with the same number of years in the field to be nurse supervisors.
The salary difference between a registered nurse (RN) and a bachelor's degree nurse (BSN) can vary depending on the region and specialty. Generally, BSN-educated nurses are paid higher salaries than RNs. According to the Bureau of Labor Statistics, the median salary for RNs in the US is $73,300, while the median salary for BSN-educated nurses is $75,510. The difference in salary is usually more pronounced in the more advanced roles, such as nurse practitioners and nurse anesthetists.
BSN nurses have an average annual salary that is much higher than the annual salary for those with an Associate Degree in Nursing. The higher pay that comes with BSN degrees is attractive to many nurses and is one of the reasons why many employers require a BSN degree for management positions. Furthermore, many hospitals require their nurses to have a BSN to work in specialty areas such as travel nursing, educating patients, and administering medication.
---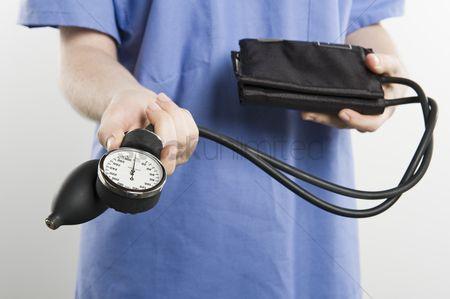 ---
Certifications Can Bring a Bigger Paycheck
Nurse supervisors make up to $90,000 a year. In addition, male nurses make disproportionately more money than women, even with the same degree and the same years of experience. However, a four-year nursing degree also stands out in achieving high-paying nursing certifications like becoming Certified Registered Nurse Anesthetist (CRNA). They can also work with specific vulnerable populations who require special care, like those with whom AIDS Certified Registered nurses work.
---
Advanced Degrees Bring a Much Higher Salary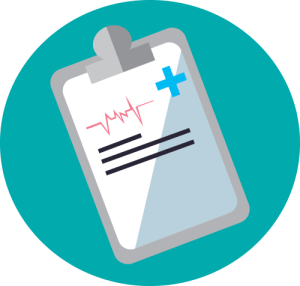 In short, if nursing is something that you want to do as soon as possible, the ADN may be your best bet. Then you can complete an RN to BSN program and earn your BSN while working. Additionally, the salary differences for nurses begin to intensify when nurses earn their Master of Science in Nursing (MSN). And they do up even more with a Doctorate. So, don't worry. You can advance to these levels or work in a supervisory role within your RN practice.
An advanced nursing degree is a great way to open up career opportunities in the healthcare industry. For example, a registered nurse with a graduate nursing degree can take on leadership positions such as nurse manager, nurse educator, and nurse researcher.
These leadership positions can help you advance your career and access administrative positions, advanced education, and advanced degrees like masters and doctorates. A nursing degree can also open the door to career advancement in nursing and other medical facilities. With the right education, you can open up to many career opportunities in the nursing and healthcare industry.
---
Is More Really More?
While in most professional fields, the more education and the more degrees a person has, the more money they make. Some jobs make it seem like every advanced level of education can almost double your salary! People who graduate from 2-year and 4-year programs have different education but have the same nursing qualifications. They are both registered nurses and must pass the same nursing examination, the NCLEX-RN exam.
Many of the required courses are the same for each of these programs, and many entry-level job opportunities are the same upon graduation. The significant difference in schooling is that BSN graduates received up to 2 years more nursing theory education vs. their ADN co-workers. This lack of theory does not leave ADN nurses with fewer abilities to be exceptional nurses, quite the contrary! On the contrary, ADNs often have a sharper and more immediate sense of practical nursing, uncomplicated by the nursing ideas that do not directly apply to care administration. BSN degree holders are simply in a position to advance and contribute to the profession's evolution more directly than ADN degree holders.
---
Your Path to Nursing
The nursing field is an ever-evolving field with different educational requirements and levels of pay. An Associate Degree in Nursing (ADN) is a two-year degree program that provides the basic educational requirements to become a Registered Nurse (RN). An ADN nurse will enter into a nursing practice with the basic knowledge and skills needed to provide patient care. Accelerated BSN programs offer a more comprehensive education in the nursing field and a way to get a Bachelor of Science in Nursing (BSN) degree in a shorter duration of time.
An RN with a BSN has a greater base of knowledge and skills and is a more highly sought after nursing professional. This leads to a higher pay rate for an RN with a BSN than an ADN nurse. Additionally, BSN nurses are more likely to lead to better patient outcomes due to the additional education and training. Thus, those considering a career in the nursing field should look into the different nursing programs offered and the education requirements to become an RN. When you are ready to apply for nursing school, keep in mind the Most Affordable Online RN to BSN programs.
---
Related: