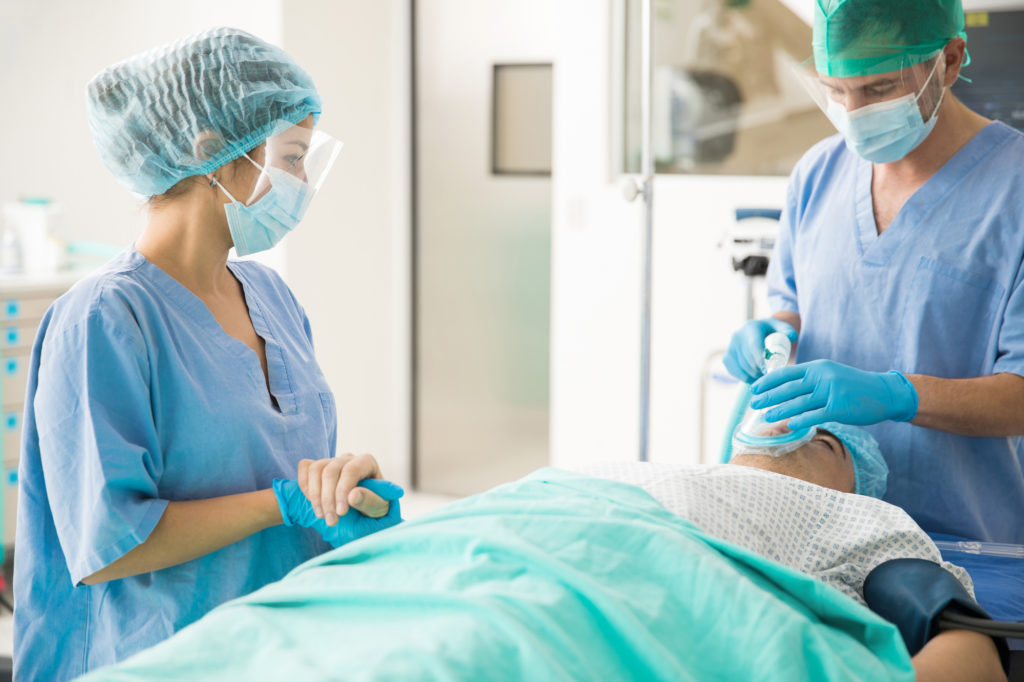 What is a Nurse Anesthetist?
The way to become a CRNA fast and qualify to administer anesthesia varies between nurses based on prior education and experience level. Many nurses advance their nursing careers and become CRNA. The Certified Registered Nurse Anesthetist certification qualifies RNs to administer anesthesia to patients before and during procedures. These advanced practice registered nurses (APRNs) administer anesthetics to induce a loss of sensation in the patient. This sedation allows the doctor or other medical professionals to carry out complex procedures without causing physical pain to the patient.
Administering anesthesia properly is a highly valued skill in the healthcare world, which is why CRNAs are in such high demand. As a result, CRNA job growth will increase by 12% in the forthcoming decade. Are you interested in potentially becoming a CRNA professional? Here is what you need to know about nurse anesthetist schooling and also training.
---
What is the Difference Between a CRNA and an Anesthesiologist?
The difference between a Nurse Anesthetist and an Anesthesiologist is relatively simple. A nurse anesthetist (CRNA) is a nurse with specialized training. At the same time, anesthesiologists are medical doctors who have attended a four-year medical school. Anesthetists and anesthesiologists play similar roles in a medical setting. For example, they both manage the administration of anesthesia.
Doctors who are anesthesiologists have a higher earning potential than nurses. However, physician anesthesiologists also need more education than their counterparts in nursing. Because these specialized nurses earn less than doctors, they are often the sole providers in many emergency rooms at rural hospitals. Still, the Certified Registered Nurse Anesthetist's salary is one of the highest in the nursing profession.
---
What Does a CRNA Do?
A CRNA is an advanced practice RN who specializes in providing anesthesia care. They work in collaboration with anesthesiologists and medical professionals. These healthcare professionals develop an anesthetic plan for each patient and administer anesthesia during surgical and other medical procedures. Their duties include administering anesthesia to patients before medical procedures and handling the recovery and pain relief after the operation.
CRNAs are responsible for monitoring the patient's vital signs, providing pain management, and managing any complications that may arise during medical procedures. They are also involved in post-operative care, educating patients and families about anesthesia, and providing follow-up care.
---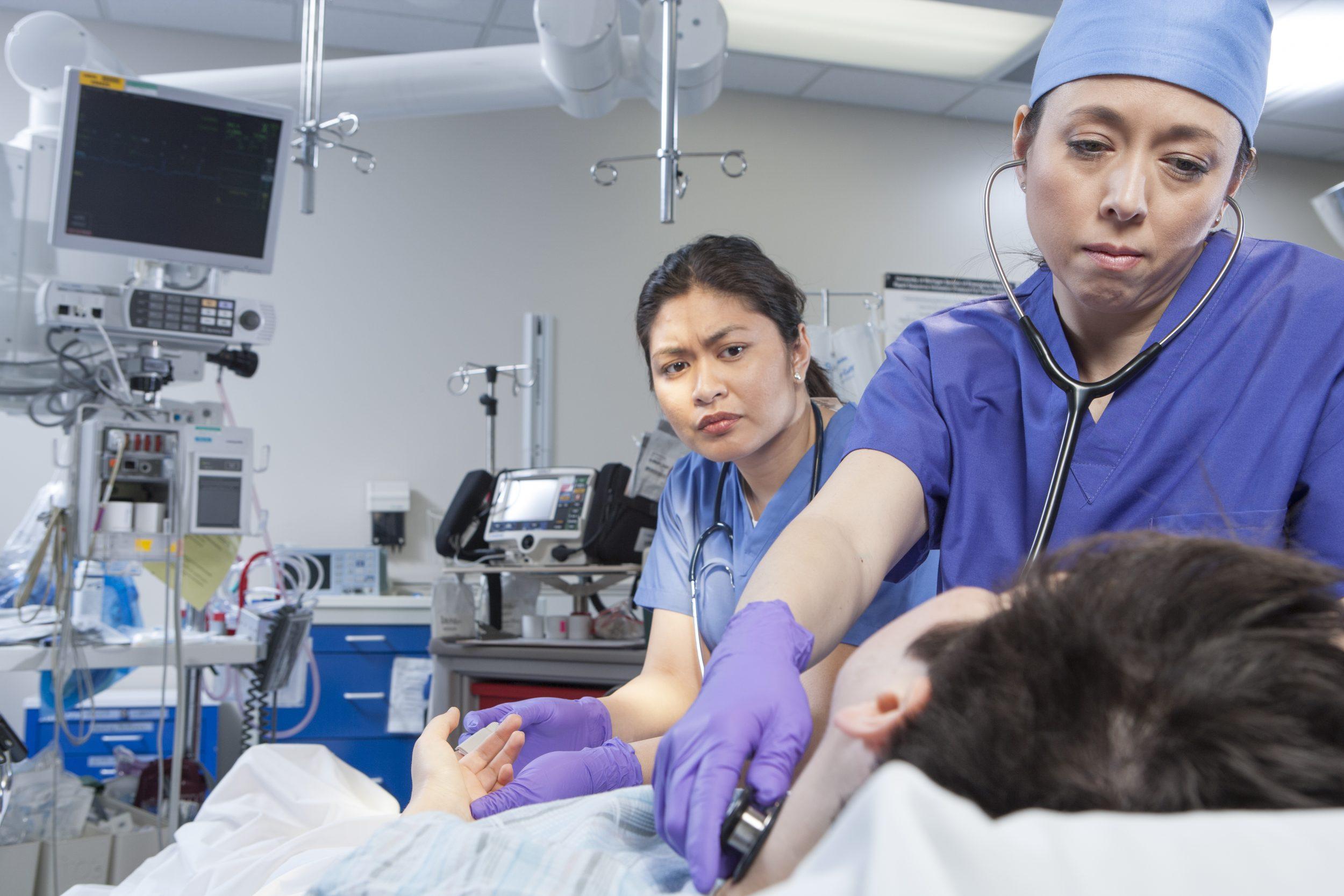 ---
Where Do CRNAs Work?
Certified nurse anesthetists, or CRNAs, typically work in hospitals, ambulatory surgical centers, and also medical offices. Additionally, nurse anesthetists work in specialty areas, such as cardiac surgery, obstetrics, trauma, or pediatric anesthesia. Depending on the practice setting, CRNAs may provide services for a variety of patients, including those undergoing endoscopic, orthopedic, and plastic surgery procedures.
Below are the BLS top five industries with the highest levels of employment of Nurse Anesthetists.
| Industry | % Employed |
| --- | --- |
| Offices of Physicians | 47% |
| General Medical and Surgical Hospitals | 25% |
| Outpatient Care Centers | 9% |
| Offices of Other Health Practitioners | 5% |
| Colleges, Universities, and Professional Schools | 3% |
(BLS) industries with the most nurse anesthetist jobs.
---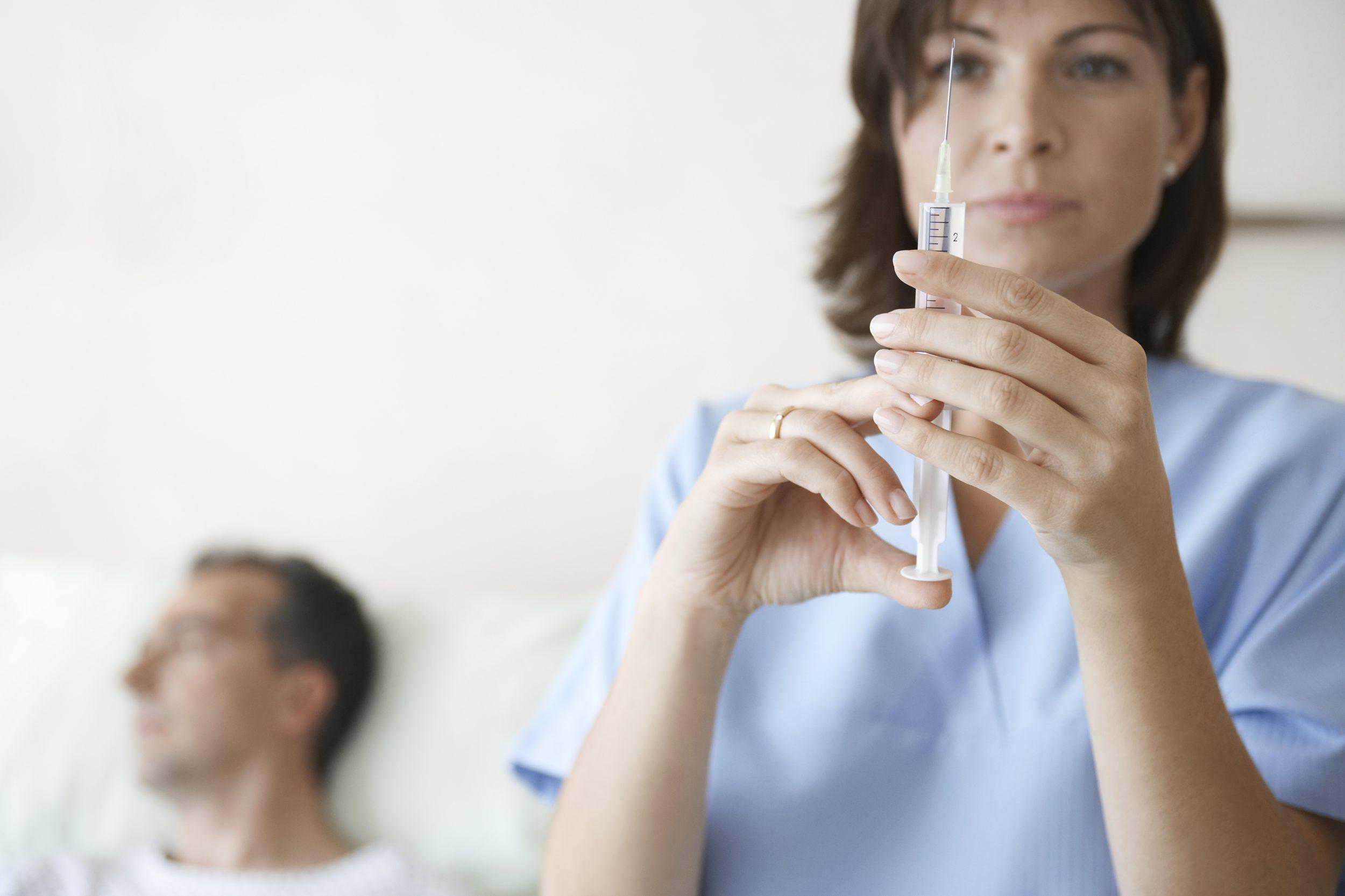 ---
How Do You Become a Certified Registered Nurse Anesthetist?
To become a Certified Registered Nurse Anesthetist (CRNA), you must have an active, unrestricted registered nurse license and must have graduated from an accredited nurse anesthesia program. You must also have passed the certification exam for nurse anesthetists.
Most CRNA programs require a minimum of a bachelor's degree in nursing from an accredited program, and some require a master's degree. After completing one of the nurse anesthesia educational programs, graduates must complete a minimum of one year of clinical experience as a nurse anesthetist.
Steps to Becoming a Nurse Anesthetist
1. Earn an Undergraduate Degree in Nursing: To become a nurse anesthetist, you must first complete one of the accredited nursing programs and obtain a bachelor's degree in nursing. There are some programs that accept students with an associate degree (ADN to DNP), but most are for students who graduate from a BSN program.
2. Pass the NCLEX RN Exam: Once you graduate from a nursing degree program, you must pass the National Council Licensure Examination for RNs, commonly known as the NCLEX-RN. This exam tests your knowledge of nursing and it is the first step to becoming a nurse anesthetist. Candidates who pass can then apply for a nursing license.
3. Obtain a Registered Nurse License: After you have successfully passed the NCLEX-RN, you will need to apply for and receive an RN license from the state in which you plan to practice. Applicants must typically pass a background test and submit proof of degree completion.
4. Get Clinical Nursing Experience Working in Critical Care: All CRNA programs require RNs to complete between 1 to 3 years in critical care or a critical care setting. They can get experience by working in trauma and emergency centers, intensive care units (ICUs), and also medical-surgical units.
5. Get Certified in Advanced Cardiac Life Support (ACLS): Before you can apply to a nurse anesthetist program, you must obtain certification in ACLS. This certification will ensure that you have the necessary skills to provide advanced care for patients.
6. Complete a Nurse Anesthetist Program: After you have obtained your registered nurse license and ACLS certification, you can apply to a nurse anesthetist program. These programs are offered at the graduate level and are typically a DNP or DNAP. After completing the nurse anesthesia program, you must complete a minimum of one year of clinical experience as a nurse anesthetist.
7. Pass the National Certification Exam: After completing an accredited graduate degree program, candidates must a certification pass. The exam is the National Certification Examination for Nurse Anesthetists (NCE) offered by the National Board of Certification and Recertification for Nurse Anesthetists (NBCRNA).
8. Apply for a license in your state: the CRNA requirements for licensure vary from state to state. So check with your state Board of Nursing for details. Next stop – certified nurse anesthetist!
---
Nurse Anesthetist Education Requirements
Is the CRNA role require a master's or doctorate degree? In the past, nurses could earn a master's or MSN with a specialization in anesthesia. Effective January 1, 2022, all accredited nurse anesthesia programs must award doctoral degrees. Before January 1, 2022, nurses could apply to either a master's program (MSN) or doctoral program (DNP). So, the minimum degree requirement for new CRNAs is a doctor of nursing practice (DNP) or doctor of nurse anesthesia practice (DNAP) rather than an MSN.
There are plenty of Certified Registered Nurse Anesthetist educational programs and schools from which nurses can choose. Even online CRNA programs are available, including Doctor of Nursing Practice (DNP) anesthesia online programs and a professional doctorate. Some nurses opt to pursue BSN to DNP nurse anesthesia programs. Bachelor of Science in Nursing, or BSN programs, are the go-to degree for many students seeking employment in the nursing field. Once a student graduates with a BSN degree, there is an option to accelerate with BSN to DNAP programs, otherwise known as the Doctorate of Nurse Anesthesia programs.
---
What is the Difference Between a DNAP and a DNP?
The DNP and the DNAP are the two main degree options that satisfy the new doctoral-level degree requirement for CRNAs. The DNP is offered at more schools and is broader in its utility. However, because the DNAP is specific it is gaining popularity.
DNAP:
A Doctor of Nurse Anesthesia Practice (DNAP) is a doctoral degree program that prepares nurse anesthetists to practice advanced clinical practice, research, and leadership in the field of anesthesia.
It is the highest level of degree available in the field of nurse anesthesia.
DNAP curricula are specialized for anesthesia practice.
The Nurse Anesthetists Council for Accreditation (NACA) approves programs.
It is practice-focused but usually requires a capstone nursing research project on nurse anesthesia practice.
The DNAP is offered outside of nursing schools.
DNP:
The Doctor of Nursing Practice (DNP) is a doctoral degree program that prepares nurses to practice at a higher level of clinical expertise in a specialized area of nursing.
It is the highest degree in nursing practice or a terminal degree.
Students select a specialty area, like anesthesia or education, during DNP programs.
American Association of Colleges of Nursing defines curriculum standards and the program is accredited by the American Nurses Credentialing Center (ANCC)
This degree focuses on evidence-based practice, quality improvement, health policy, and leadership.
The DNP is only offered by a nursing school.
---
CRNA Credentialing Requirements
Once the educational requirements have been met, a nurse anesthetist must pass the National Certification Examination administered by the National Board of Certification and Recertification for Nurse Anesthetists (NBCRNA). After passing the certification exam, a nurse anesthetist must obtain a state license before he or she can practice. So first education, then certification, and licensure.
CRNA Certification
To earn the NBCRNA certification to be a CRNA, applicants must earn a degree from an accredited CRNA program, pass the National Certification Exam, and have a current unencumbered RN license. They must also provide a statement that no physical or mental conditions limit their ability to administer anesthesia. CRNA must maintain their certification and renew their CRNA license every four years through the CPC or Continued Professional Certification program. Nurses must complete continuing education credits, complete core modules, and pass an assessment for recertification.
CRNA Licensure
Just like with other nursing licenses, the CRNA requirements for licensure may vary from state to state. Generally, you must submit an application, provide proof of your educational qualifications, pass a criminal background check, and provide verification of your certification. Some states may also require additional qualifications, such as a certain number of hours of clinical practice or continuing education credits.
---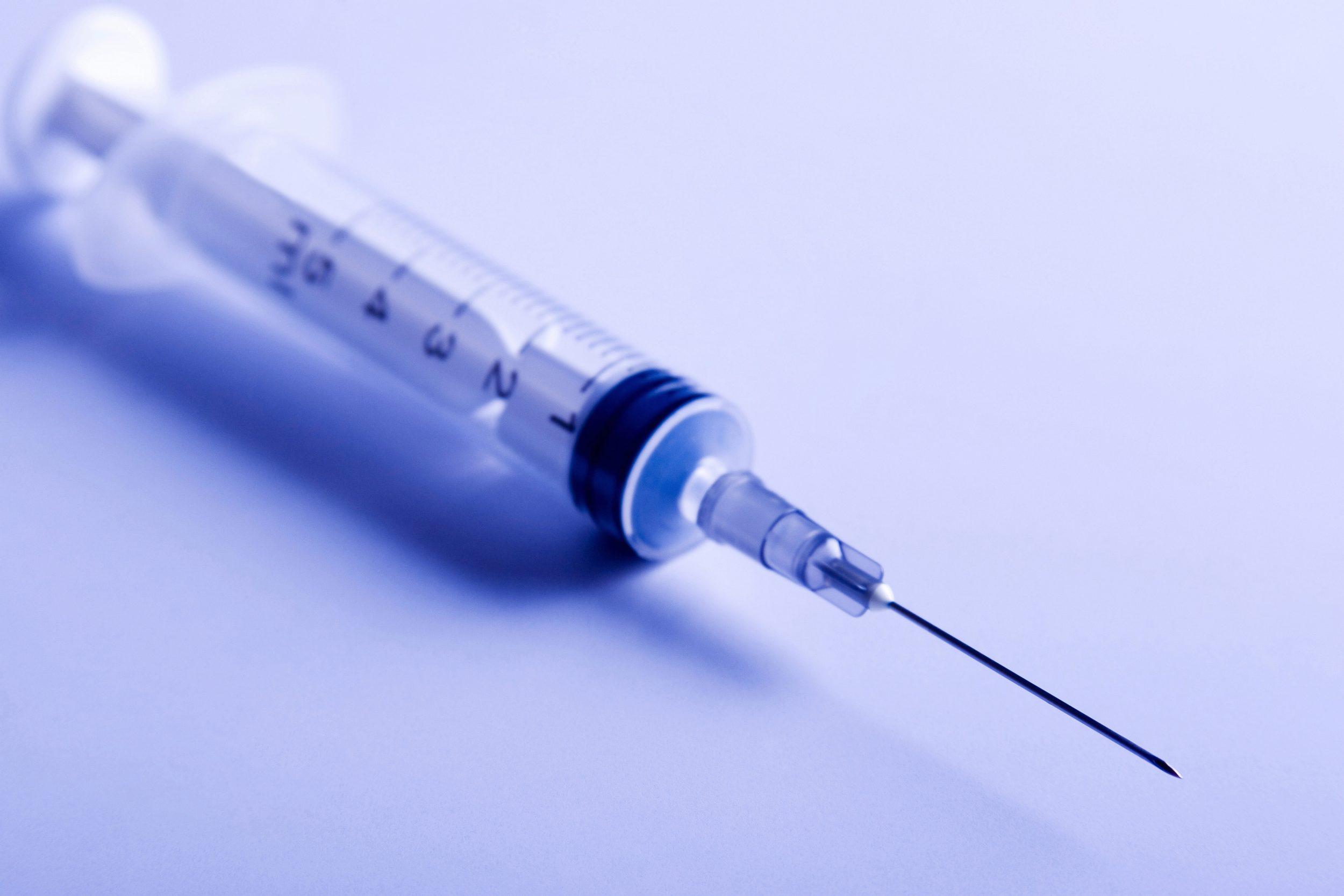 ---
How Long Does it Take to Become a CRNA?
Becoming a Certified Registered Nurse Anesthetist (CRNA) typically takes around 8 years, including four years of college for a bachelor's degree, one year of acute care experience, and three years of full-time CRNA study in an accredited program. After graduating from the program, the nurse must pass a national certification exam.
In addition to the doctoral training, many CRNAs also specialize. Popular areas include adult cardiac anesthesiology, chronic pain management, and pediatric anesthesiology.
---
How Much Do CRNAs Make Per Year?
Are nurse anesthetists paid well? Yes, nurse anesthetists' salaries are the highest of all advanced practice registered nurse (APRN) careers. Nurses with this advanced nursing specialty often earn a high annual salary and can also receive additional bonuses and other compensation.
The salary of a Certified Registered Nurse Anesthetist (CRNA) in the United States typically ranges from $150,000 to $250,000 per year, depending on the region and experience. The Bureau of Labor Statistics (BLS) reports the national median annual wage for nurse anesthetists is $195,610. Additionally, the BLS reports the top-paying states for Nurse Anesthetists are:
| State | Median Annual Salary |
| --- | --- |
| North Dakota | $247,000 |
| California | $246,510 |
| Connecticut | $240,580 |
| New York | $238,710 |
| Illinois | $238,440 |
BLS top paying states for CRNAs
---
What is the Job Outlook for CRNAs?
The demand for CRNAs has never been higher. The US Bureau of Labor Statistics (BLS) projects CRNA jobs to grow by 12% between 2021 and 2031, which is much faster than the 6% expected increase for all registered nurses. So, the job outlook for Certified Registered Nurse Anesthetists (CRNAs) is very positive.
The aging population and an increased number of surgical procedures are expected to lead to a greater demand for CRNAs. Additionally, nurse anesthetists benefit from the fact that they can be employed in a number of healthcare settings, including hospitals, dental offices, ambulatory surgery centers, and private practices.
---
Resources:
American Association of Nurse Anesthesiology (AANA)
National Council of State Boards of Nursing (NCSBN)
Nurse License Compact for APRNs (APRN Compact)
---
Is it Worth it to Become a Nurse Anesthetist?
Yes, it is worth it to become a nurse anesthetist. Nurse anesthetists are highly valued in the medical field and can earn a very competitive salary. They also have the opportunity to work with a variety of patients and can have a lasting impact on patient care. And because they are often the sole anesthesia providers for critically ill patients in rural areas, they are also in demand for travel nurse jobs.
---
Related: