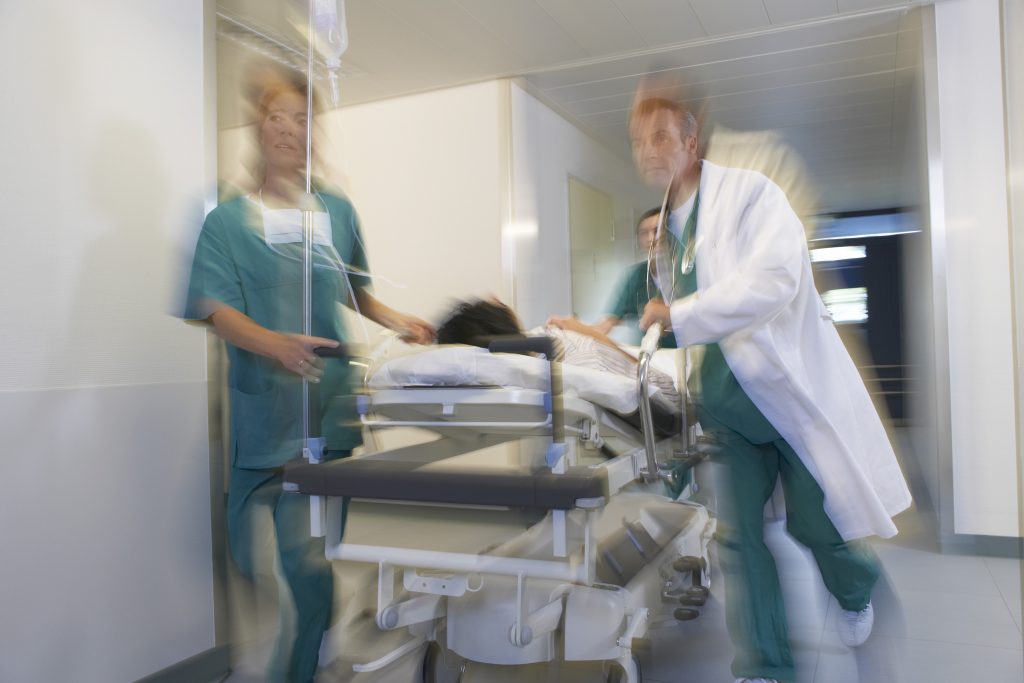 What Can You Do With a BSN?
What Are Some BSN Career Options? A Bachelor of Science in Nursing (BSN) degree is becoming the more common route to entering the nursing field. It offers a wide range of career options in the nursing field and RNs with this credential also have the ability to specialize in a certain area of nursing and pursue leadership and management roles.
---
---
BSN Career Options for Staff Nurses
A staff nurse provides direct patient care as ordered by physicians. They carry out treatment procedures, administer medication and injections, and document care. In addition, they provide education to patients and families and also offer assistance during diagnostic testing and other procedures. Other duties may include supervising other medical staff such as vocational nurses, medical assistants, and also nursing assistants. Staff nurses commonly work in hospitals, private doctor's offices, and clinics. The average annual salary for staff nurses with a BSN is $56,000.
---
Nurse Midwife
A nurse-midwife provides obstetric care while under the supervision and guidance of a physician. They perform obstetrical examinations, provide advice to patients, perform and analyze tests during pregnancy, and also consult physicians on patient care. During the labor and delivery process, nurse midwives offer emotional support to the mother and birthing partner and deliver the baby in the most natural and safest way possible. Per the mother's request, the nurse-midwife limits the use of both medication and medical equipment. Nurse-midwives commonly work in hospital settings or as independent healthcare providers. The average yearly salary for nurse midwives with a BSN is $53,000.
---
Critical Care Registered Nurse As A BSN Career Option
A critical care registered nurse specializes in providing care to patients with life-threatening medical conditions. While directed by a physician, these nurses closely monitor patients and life support equipment, administer medications, and perform intensive medical treatment. They also document all types of patient interactions and provide constant status updates to physicians. Critical care registered nurses typically work with fewer patients at a time because the needs are far greater. Critical care registered nurses often work in hospital intensive care units, cardiac care units, and emergency rooms. The average annual pay for critical care registered nurses with a BSN is $55,000.
Trauma Nurse vs ER Nurse Job Description
---
Clinical Nurse Educator
A clinical nurse educator provides education and training to recent nursing graduates, aspiring nurses, and other clinical staff. They develop curricula for nurse educator programs, teach healthcare topics and clinical experience, and coordinate the orientation of new staff. They are also involved in the planning, development, and assessment of continuing education courses for registered nurses. Some continue to provide direct patient care when they are not performing educational duties. Clinical nurse educators commonly have significant experience in the nursing field and many have completed a nurse educator training program. The average yearly salary for clinical nurse educators with a BSN is $56,000.
---
Medical and Health Services Manager
A medical and health services manager performs administrative tasks in various types of medical facilities. They plan, direct, and organize medical services and work to improve the quality and efficiency of those services. They also manage the finances, create work schedules, and organize records. Some medical and health services managers manage a whole facility and others are in charge of one specific department. The average annual pay for medical and health services managers with a BSN is $63,000.
---
Your BSN Career Options
Nurses with a BSN get an advantage over RN's with an associate degree. RN's can practice in different settings and specialties with this additional education. In addition, with a BSN, nurses are also ready to move on and earn a master's degree in nursing!
---
Related: