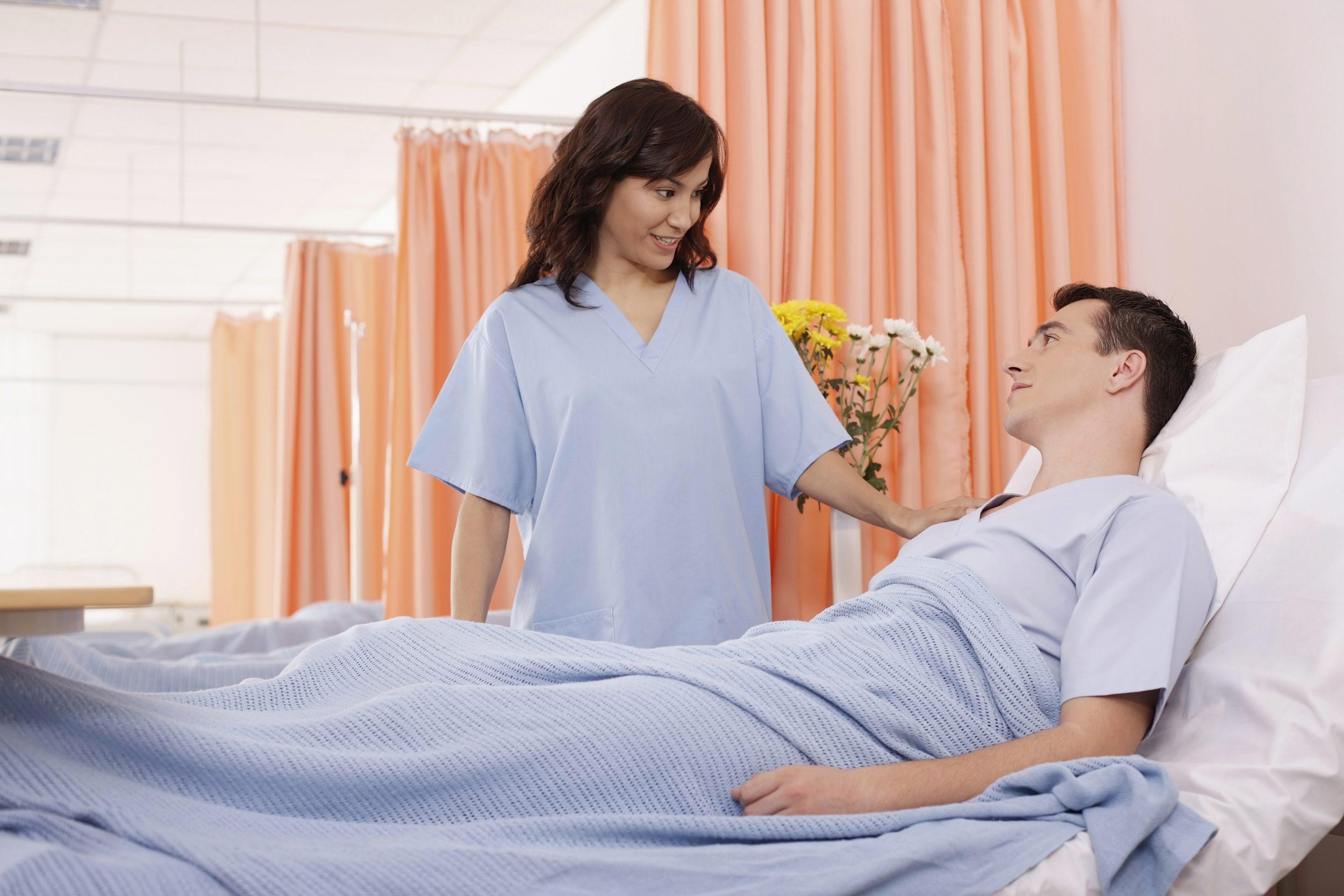 Job of a Staff Nurse
A Staff Nurse is a nonsupervisory nurse that focuses on patient care. This healthcare professional is the hands-on face of nursing in most medical settings. Staff nursing is a fulfilling career, but can also be an entry point to other jobs in nursing.
---
What is an RN?
Nursing as a profession is not only an important but also a fast-growing career that combines the art of taking care of the sick by using science and technology.
A Registered Nurse (RN) is a nurse who graduated from a nursing program and passed the National Council Licensure Examination (NCLEX-RN) to become licensed. RNs are responsible for providing direct patient care and administering medications. Currently, registered nurses are one of the largest groups of healthcare professionals in the US.
Additionally, a large portion of RNs work as staff nurses. So, what do staff nurses do? Are their roles different in any way from that of registered nurses? If so, how different are they?
---
What is a Staff Nurse?
A professional staff nurse is a registered nurse (RN) who works in a hospital or other healthcare facility and provides high quality patient care. They assess and monitor patient health, take vital signs, provide treatments and medications, and act as a patient advocate. Other professional staff nurse responsibilities are to provide emotional support and to educate patients and families about health conditions and treatments.
---
---
Basic Staff Nurse Job Description
Depending on where they work, the job description of a staff nurse can be very wide or very specialized. Staff nurses coordinate a primary patient assessment and provide patient care alongside doctors and other nurses, like nurse practitioners. A staff nurse is also essential for providing patients and family members with information, emotional support, and advice.
Staff Nurse Focus
The job description of a Staff Nurse focuses on patient care. They are the hands-on face of nursing you see in a medical setting. A staff nurse is often defined as a hospital nurse whose rank is slightly below that of a charge nurse. However, they work in other settings such as rehabilitation facilities, psychiatric care facilities, and nursing homes.
Staff Nurse Scope of Work
What Does A Staff Nurse Do? The scope of work of a Staff Nurse includes many tasks. A staff nurse is supposed to manage patient care and subsequent recovery. Staff nurses work on helping individuals who have undergone injuries, from illnesses to accidents. On most occasions, a staff nurse is the first healthcare professional a patient encounters on a hospital visit or other healthcare facility.
Details of the Staff Nurse Job Description
Before a doctor or a nurse practitioner arrives, staff nurses usually assess a patient's condition while taking vital reports so that the doctor can assess the patient more thoroughly. Under the doctor's orders, a staff nurse will administer medications and injections in addition to helping doctors in the diagnostic testing process. Staff nurses are a part of aftercare as well, whether that means educating the patients about what to do after leaving the hospital or preparing patients for discharge.
Staff nurse responsibilities include providing quality care to patients in a variety of ways. They must monitor patients and evaluate their condition, treat patients according to the nursing practice, and provide educational resources. They must also keep patient records up to date, participate in the development of patient care plans, and coordinate care with other medical professionals. Staff Nurses may also supervise nursing attendants, provide critical care, and administer medications.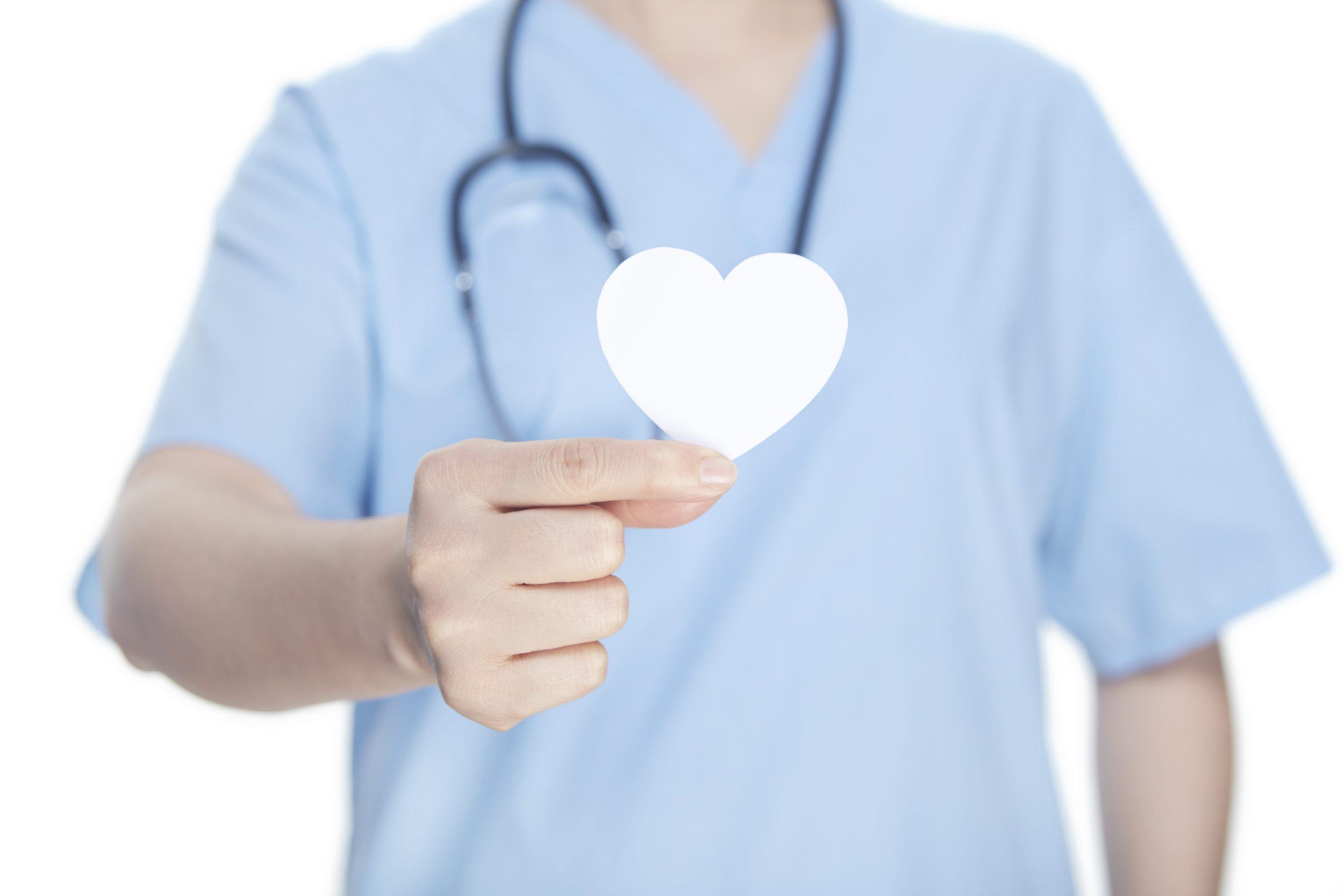 ---
What Education Do you Need to Be a Staff Nurse?
A Staff Nurse is a highly trained and experienced professional in the field of registered nursing. They are tasked with providing patient assessment and care, taking vital signs, and performing diagnostic tests. A registered nurse must have a valid nursing degree, usually an associate's or bachelor's degree, and be certified by their state board. Having an advanced nursing degree, such as a doctoral degree or a master's degree, can increase the salary and chances of obtaining a permanent position.
---
What Skills and Qualifications Does a Staff Nurse Need?
The job description of a Staff Nurse includes other qualifications beyond education and registered nursing certification. The additional skills required for these roles include excellent communication skills, interpersonal skills, and also physical stamina.
Furthermore, they must be knowledgeable of their particular department and be able to adapt to the changing environment. A successful candidate must also possess a minimum education requirement, such as an RN license, and pass a national certification exam such as the NCLEX-RN.
---
Do Staff Nurses Specialise?
A Staff Nurse may specialize in one or more areas of nursing, such as pediatrics, oncology, or geriatrics. They may also specialize in specific patient care procedures such as wound care, intravenous therapy, or management of chronic conditions. Additionally, they may specialize in areas of the hospital, such as intensive care or NICU, and may have more defined roles and require specialized certifications. Below are some of the different kinds of staff nurse careers.
Clinical Nurse Specialist
Geriatric Nurse
Long-term Care Nurse
Mental Health Nurse
Neonatal Nurse
Pediatric Nurse
Women's Health Nurse
---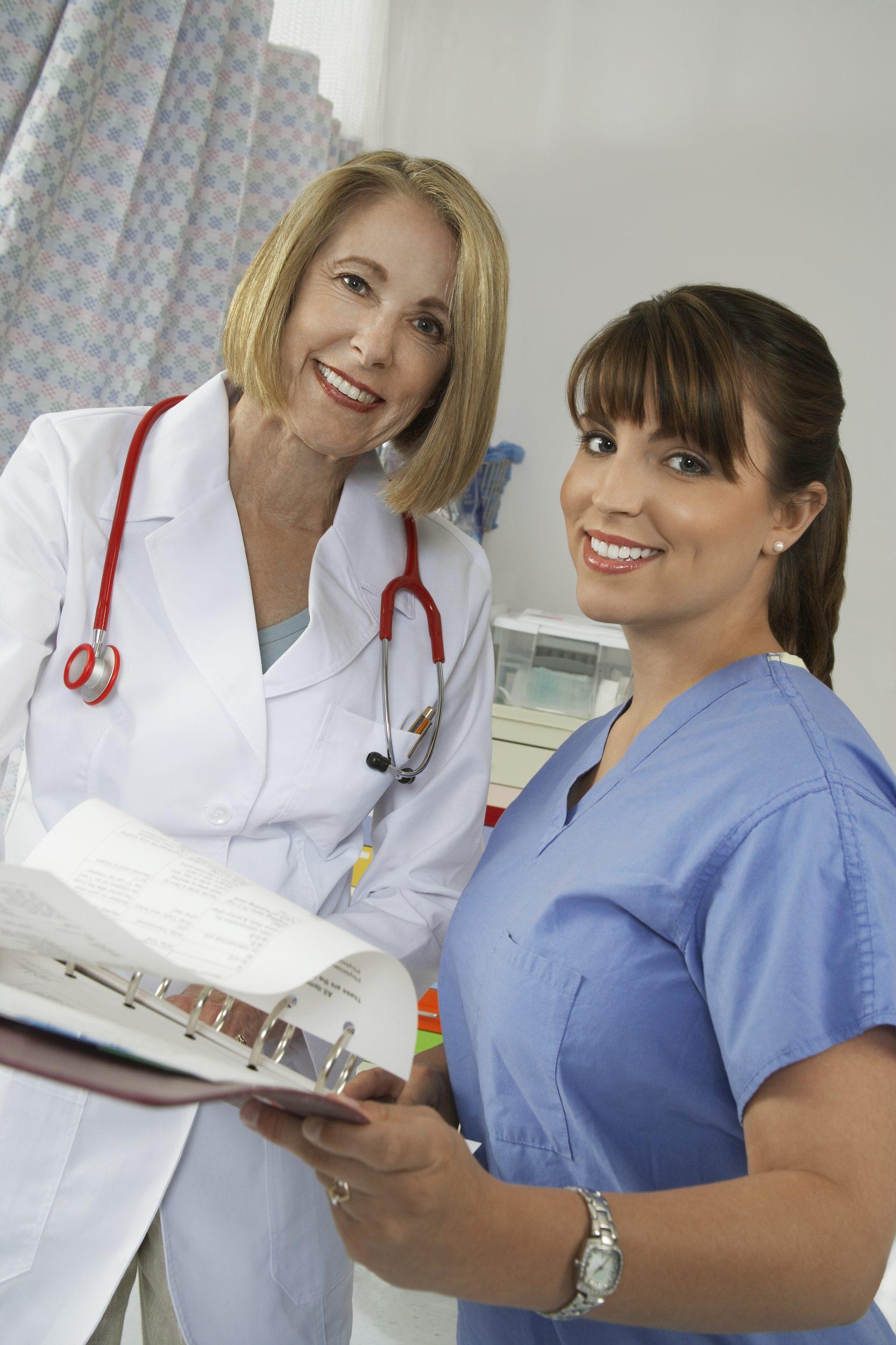 ---
Staff Nurses vs RN: One and the Same?
As noted earlier, a staff nurse is an individual lower in rank when compared to a nurse in charge. On the other hand, just as the name suggests, a staff registered nurse (RN) is a fully qualified nurse who has undergone the necessary training and successfully graduated from a program in nursing. In other words, a registered nurse is a person who is licensed to practice and offer healthcare services either by state, country, or province. A staff nurse must be an RN, but not all RNs are staff nurses.
Are Staff Nurses the Most Common Type Of Nurse?
Registered Nurses are the most common type of nurse. Staff nurses are part of the Registered Nurse team and work with the Registered Nurse to provide care to patients. Around sixty percent (60%) of RNs work in hospitals. And, many of these hospital nurses are staff nurses. (BLS)
---
Where Do Staff Nurses Work?
A staff nurse typically works in a hospital or other healthcare facility, such as a nursing home, outpatient care center, or long-term care facility. There are also staff nurse jobs in physicians offices, home health care agencies, schools, and public health clinics. However, most of the care provided by these professionals is at hospitals and long term care facilities.
Staff Nurse Jobs in Hospitals:
In hospitals, these nurses provide direct patient care to patients. Hospital nursing involves working work with doctors, other members of the health care team, and supporting healthcare professionals to ensure that patients receive the best care possible. They educate patients and their families on health maintenance, disease prevention, and treatment options. Nurses may also provide emotional support and coordinate care with other healthcare providers. But, the focus is always on providing high quality patient care.
A hospital staff nurse may be part of the healthcare team for medical surgical units or work in emergency departments. Along with other staff members, these nurses prepare patients for surgery and care for them in ERs.
Staff Nurses in Nursing Homes and Retirement Facilities:
Staff nurses in retirement facilities and nursing homes are responsible for providing direct nursing care to elderly and disabled residents. Daily tasks may include taking blood pressure, helping with personal hygiene, administering medications, providing treatments, and monitoring vital signs. They also assist with activities of daily living such as bathing, dressing, and eating. In addition, nurses in these facilities are responsible for developing care plans, educating residents and family members, and providing emotional support to residents and families.
---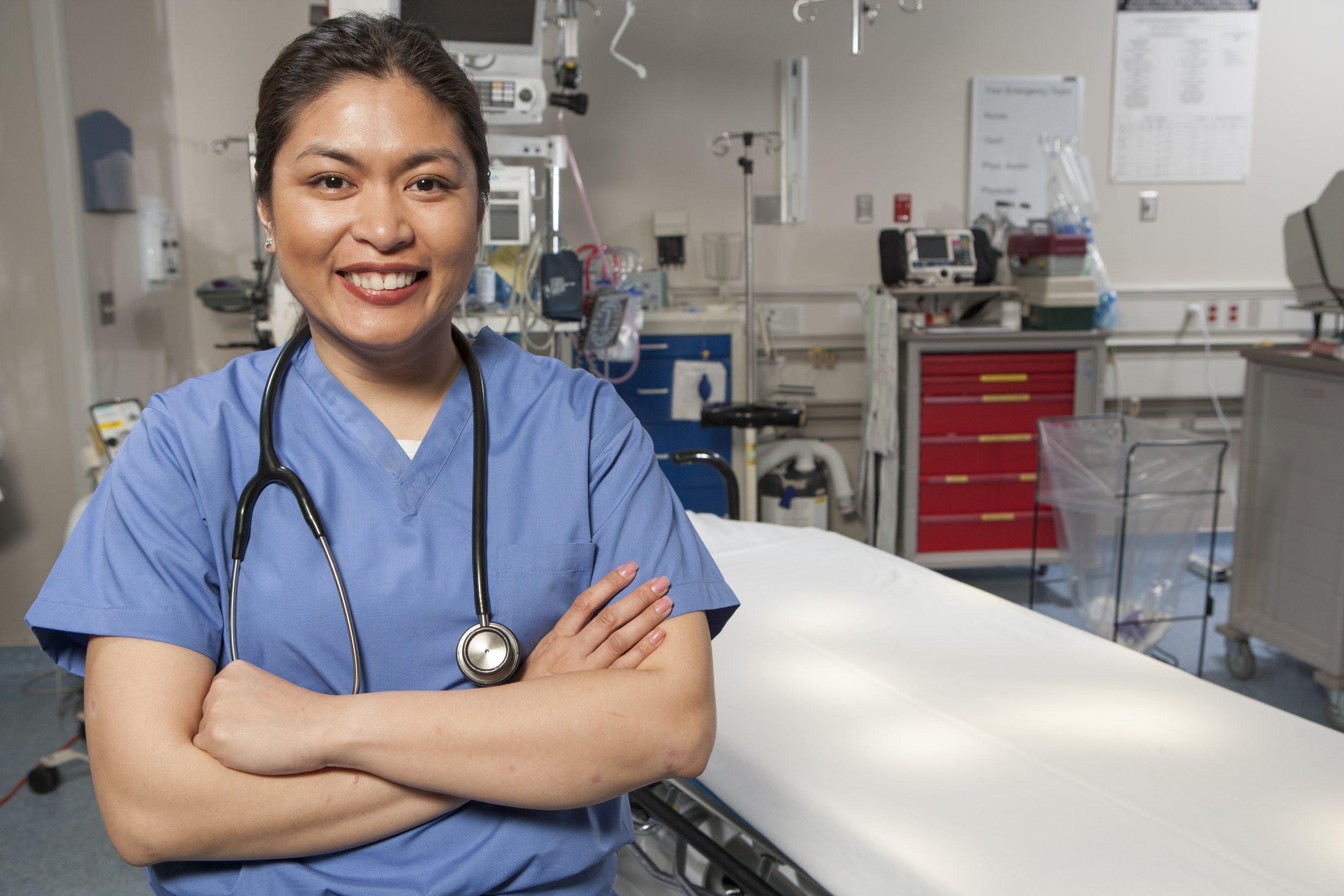 ---
History of the Staff Nurse Role
The role of the staff nurse developed significantly over the years. In the early days of nursing, the nurse was primarily responsible for providing physical and emotional care to patients. Nurses were expected to be obedient and deferential to doctors and other health professionals, with little regard for their own opinions or decisions.
In the mid-to-late 1800s, advances in medical knowledge and technology led to greater independence for the nurse. Nurses began to be seen as more than just caregivers, but instead as valuable members of the medical team. They were given more autonomy and responsibility for their patient's care, and their expertise was valued and respected.
The Staff Nurse Role Today
The 20th century saw the emergence of the professional nurse, with a greater emphasis on education and training for nurses. Nurses were expected to be knowledgeable about the latest medical treatments and techniques and to use critical thinking to assess and manage patient care. They were also expected to act as patient advocates and provide emotional support to their patients.
Today, the role of the staff nurse is more complex than ever, with nurses expected to be adept in caring for patients with a variety of medical conditions. They are also expected to be well-versed in the use of modern technology, and to collaborate with other medical professionals.
---
Staff Nurse Job Outlook?
The job outlook for registered nurses is projected to grow at a rate of 6 percent from 2021 to 2031, faster than the average of all other occupations. The need for more nurses is driven by the aging population, advances in medical technology, and the increased prevalence of chronic conditions such as diabetes and obesity.
With healthcare reform, more people than ever have access to medical care, and this will likely increase the demand for nurses. Job opportunities should be best in hospitals, doctor's offices, and outpatient care centers.
---
What is a Staff Nurse's Salary Expectation?
How much do Staff Nurses make? There is a lot of variation in the average salary for staff nurses. Staff nurses earn different amounts depending on the work environment, hospital size, specialization, and other similar factors. In hospitals that require staff nurses to hold a bachelor's degree or BSN, base salaries for staff nurses may be higher. Salaries are also higher for certain specializations.
According to the Bureau of Labor Statistics (BLS) the median salary for an RN is around $77,600 per year or $37.31 per hour. An entry level staff nurse may earn around $59,450 per year, while nurses with experience can earn as much as $120,000.
But there are many ways to earn more. Typically, nurses can earn a higher salary by working an unpopular job, like the night shift or working in infection control. Advanced degrees are another popular path to increasing salary. And of course, travel nurses earn more than most nurses because they relocate frequently.
---
Career Advancement for a Staff Nurse
The typical advancement path for staff nurses includes obtaining additional certifications, such as a Bachelor of Science in Nursing (BSN), and continuing education in specialized areas. With additional education, experience, and certifications, nurses can move up to positions such as Nurse Manager, Nurse Educator, or Nurse Practitioner. Further advancement may include also becoming a Nurse Leader or Nurse Executive.
---
Professional Organization and Resources
---
Related: