Nurse Friendly Hospitals are the best places to work as a nurse! TopRNtoBSN has covered the best states to work as a nurse, and the highest-paying cities for nurses, but we can get more specific. If you're ambitious and ready to move to get a job in one of the best hospitals for nurses, TopRN has you covered. A bachelor's degree in nursing from one of the best online RN to BSN programs can be the first step towards realizing a successful nursing career, but then you need a job. With a BSN, you have more leverage to get yourself into the best hospitals to work for nurses.
---
Ranking the Best Nurse Friendly Hospitals
It's fortunate for nurses that there are many hospitals and healthcare systems within the U.S. that really value their nursing staff. Providing employees with a host of benefits, support teams, and outstanding work environments welcome fresh personnel and make them feel valued. Many of these hospitals have received for the quality of their nursing staff and practices. These accolades attract new nurses who will go that extra mile. Additionally, a lot of these facilities also offer educational, training, and career advancement programs.
To rank the 30 Most Nurse-Friendly Hospitals in the US, TopRNtoBSN editors researched the hospitals across America that have earned accolades for being some of the best places to work as a nurse. Our sources include U.S. News & World Report hospitals rankings, the National Database of Nursing Quality Indicators, ANCC Magnet Recognition, and various other awards. Read on to learn the best hospitals to work for nurses!
---
---
1. Schneck Medical Center – Seymour, Indiana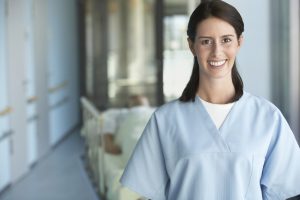 At Seymour, Indiana's Schneck Medical Center, nurses enjoy their work so much that in 2013 it was revealed that satisfaction levels had gone beyond the National Database of Nursing Quality Indicators standard for three consecutive years. In addition, one of the reasons Schneck in 2011 received the Malcolm Baldrige National Quality Award – a nationwide honor for performance excellence – was down to what has been termed an "empowered and involved workforce." What's more, a recruitment policy that consults current personnel and enables peer reviewing has helped the staff turnover levels plummet to the lowest they have been in two decades. The hospital has twice been and is currently recognized by the Magnet accreditation system, and it has also been listed as among the top places to work in the state of Indiana by several industry publications.
---
2. Johns Hopkins Hospital – Baltimore, Maryland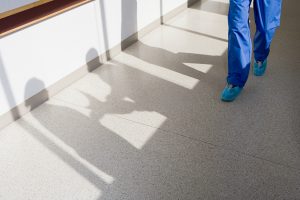 For anyone who gets their master's degree in nursing, Johns Hopkins Hospital in Baltimore should be on the shortlist of potential institutions. This is because it was ranked joint first on U.S. News & World Report's 2011 list of best graduate schools for nursing. The publication furthermore gave the teaching and biomedical research facility the prestigious accolade of the best hospital in America for an amazing 21 successive years. This Magnet-accredited hospital – which was founded in 1889 – uses unit-based committees of nurses to help make a difference on issues such as performance enhancement and patient safety. It is even able to accommodate those who wish to use their skills and knowledge overseas. The best part about this hospital is they run most of their equipment using green energy suppliers.
---
3. Ann & Robert H. Lurie Children's Hospital of Chicago – Chicago, Illinois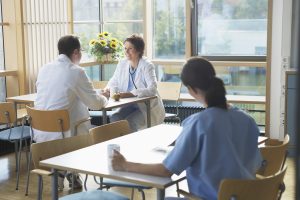 The Ann & Robert H. Lurie Children's Hospital of Chicago, which specializes in pediatrics, was originally founded by a nurse in 1882. It's perhaps fitting, therefore, that the institution honors the important contributions that nurses make through the DAISY Award, a quarterly national accolade that recognizes RNs and APNs across the U.S. for their outstanding work. Those at the Illinois-based facility deemed to have contributed extraordinary care can also receive one of its eight "Nurse Exemplar" awards. As well as being Magnet accredited, the Lurie Children's Hospital is designated a "Destination Nursing" hospital by the Healthcare Advisory Board. It is among only five facilities around the country with this title for an excellent working environment for nurses.
---
4. Baptist Medical Center – Jacksonville, Florida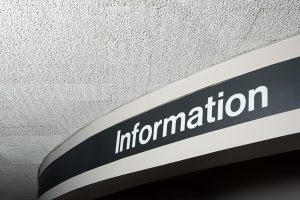 A former nurse at the Baptist Medical Center in Jacksonville, Florida described working at the institution as a "good starter job for [an] RN," going on to add that it is a "great facility for beginner nursing skills to be acquired under low acute hospital settings." The tertiary referral hospital – which originally opened in 1955 – is part of Baptist Health, a hospital network that aims to keep all of its employees happy through a comprehensive benefits package. These perks include adjustable schedules, training remuneration, and also financially supported nursery services. In addition, Baptist Medical even has financial assistance for first-time homebuyers. The Emerging Leaders program is offered for nurses to move to higher roles. And, changing shifts is made easier by a fast transport service, complimentary parking, and public transit concessions.
---
5. West Virginia University Hospitals – Morgantown, West Virginia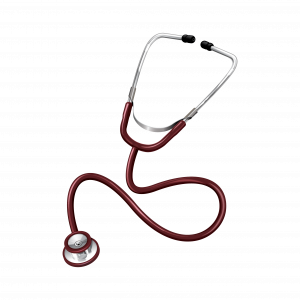 West Virginia University Hospitals – which incorporates flagship facility the Ruby Memorial Hospital – has been Magnet accredited twice, in 2005 and 2009. One of its most appealing features is the flexibility of its shifts. Apart from the opportunity to work the more commonplace eight- or 12-hour days, staff members can choose four-week timetables and regular or rotating shifts, while working weekends can earn nurses top compensation. Nurses are recognized with awards for exceptional contributions to patient and medical care. Meanwhile, a shared decision-making model lets nursing personnel contribute their views and influence practice, staffing, and education. A mentoring system is also in place for those new to West Virginia University Hospitals.
---
6. Houston Methodist Hospital – Houston, Texas
Houston Methodist Hospital opened in 1919 and is now the centerpiece of the Texas-wide Methodist Health System. The hospital proved its nurse friendliness in part by achieving Magnet accreditation. It also jumped up an amazing 21 places on Fortune's 2014 "100 Best Companies to Work For" list, on which it has earned a place for nine consecutive years. Incentives to retain the hospital's nursing talent include at least eight compensated holidays a year on top of paid leave and tuition repayment. Nurses also perform an involved role in leadership at Houston Methodist Hospital. They team up with doctors to safeguard the institution's exceptional standards of patient care.
---
7. Children's Medical Center of Dallas – Dallas, Texas
At the Children's Medical Center of Dallas, nurses don't just follow research; they directly influence it, with some heading up studies, others taking part in further projects, and the findings themselves garnering awards. A shared governance structure at the pediatric hospital system started in 1913 and is Magnet accredited. It gives nurses representation in organizational committees and lets them participate in making determinations that help shape their departments. In addition, the not-for-profit facility supports those wishing to move in a different professional direction, with career-planning options and career guidance professionals available to help nurses authenticate their areas of specialization or become charge nurses, preceptors, or team leaders.
---
8. Rhode Island Hospital – Providence, Rhode Island
According to Rhode Island Hospital chief nursing officer and senior vice president Barbara Riley, the nurses at the facility "are dedicated professionals who strive every day to provide the best possible medical care to our patients and support for their families." This devotion was recognized by a Beacon Award for nursing excellence that was bestowed upon the medical-surgical unit in late 2013 – the second such honor for the not-for-profit New England hospital. Nurses who have worked there are full of praise for the private acute care facility – which originally opened in 1863 – with one remarking, "Benefits, work opportunities, and pay are all great." Such perks include a childcare center that helps out busy working parents. Benefits include dental, medical, and life insurance packages. There is also relocation expense assistance and an employee fund to support those undergoing difficult times.
---
9. Massachusetts General Hospital – Boston, Massachusetts
Massachusetts General Hospital holds the honor of being the third oldest facility of its kind in the nation, having been established in 1811. It has also been recognized as the second-best hospital in America by U.S. News & World Report and is considered "very rewarding and intellectually stimulating" by its staff. The main teaching hospital for the Harvard Medical School hosts the Norman Knight Nursing Center for Clinical and Professional Development, which grants nurses the chance to further their educations and build on their skills through programs that feature the latest data and are held in a setting that boosts learning. The institution's other benefits include life insurance, a cash balance retirement scheme, and the opportunity to accrue up to 29 days of compensated leave time per year.
---
10. Mayo Clinic – Rochester, Minnesota
Established in 1889, the Rochester, Minnesota-based Mayo Clinic has in recent times earned a spot on Fortune's "100 Best Companies to Work For" list for 11 straight years – so it must be doing something right. Facilities to make the lives of its 58,000-plus staff easier include job-sharing schemes and the opportunity to telecommute, as well as on-premises childcare and even adoption reimbursement. The not-for-profit medical practice and research group's employee-centered focus encourages those who want to gain skills and undertake training with tuition support, and the Continuing Nursing Education program also gives nurses the chance to attend conferences that detail the most up-to-date practice developments and research. The Mayo Clinic is Magnet accredited and considered one of the best hospitals in the country.
---
11. Hackensack University Medical Center – Hackensack, New Jersey
When it was initially established in 1888, Hackensack University Medical Center became the first hospital in Bergen County, New Jersey. Since then, the teaching and research facility has gone on to be rewarded with Magnet accreditation by the ANCC – and moreover, it was the first hospital in the nation to be recognized for its excellence in nursing by the same body. Comprehensive medical benefits and tuition support for work-associated programs are just some of the perks that staff enjoy. In addition, individuals are acknowledged for their great work with such incentives as departmental awards and "Most Valuable Team Player" honors. Meanwhile, nurses themselves are put under the spotlight during National Nurses Week, which the non-profit hospital marks with keynote speakers and panel talks relevant to its nursing staff.
---
12. Cedars-Sinai Medical Center – Los Angeles, California
Founded in 1902, Los Angeles' non-profit Cedars-Sinai Medical Center first attained Magnet accreditation in 2000, and it has continued to demonstrate its nurse friendliness ever since, receiving the same distinction in 2004, 2008, and again in 2013 with its current designation. A host of benefits – including tuition remuneration, an in-house credit union, and the possibility of prolonged sick leave – makes it appealing to staff, while its nurses have earned it a National Research Corporation's Consumer Choice Award. Education is a high priority at the hospital and academic health science center. Nurses have the opportunity to extend their learning through a broad range of workshops and also specialized training options. They can even totally shift their career trajectories thanks to Cedars' internship initiatives.
---
13. Baylor University Medical Center – Dallas, Texas
Baylor Health Care System, the network behind Dallas' not-for-profit Baylor University Medical Center, is showing its commitment to its nursing staff by building a Fellowship for Nursing Administration and Nurse Leadership Academy. In 2008 Baylor's staff engagement was up to an impressive 76 percent – 8 percent above the American average at the time. Nurses can grow professionally through the system's ASPIRE scheme, which offers between $2,000 and $5,000 upon completion. Additional bonuses are provided through Baylor's wellness program, which not only helps with employees' wellbeing but also offers a potential $300 annual incentive. Other staff perks include tuition recompense and an employee assistance system with free counseling. The Magnet-accredited Baylor University Medical Center – which was founded in 1903 – is Baylor Health Care System's flagship facility.
---
14. Winchester Hospital – Winchester, Massachusetts
Winchester Hospital marked its 100th anniversary in 2012. And nurses may find themselves celebrating, too, if they pick up a DAISY Award – the national scheme the hospital embraces to honor those who have demonstrated exceptional levels of care. The hospital's Pacesetting Employees Earn Recognition program similarly rewards those who have exceeded in their duties to patients or fellow staffers. Plus, the Magnet-accredited facility is highly praised by its employees, with one former nurse there saying, "A typical day at work at Winchester Hospital is rewarding and highly interactive." It has also been crowned one of the Boston Business Journal's "Best Places to Work in Massachusetts" for over a decade – every year since the accolade's conception.
---
15. Cleveland Clinic – Cleveland, Ohio
Ohio's Cleveland Clinic – which was founded back in 1921 – so impressed U.S. News & World Report that it named the multispecialty academic facility its fourth-best hospital in the country in 2013. There are certainly a lot of benefits to keep the hospital's nurses happy – from the moment they first walk through its doors. An orientation and mentorship scheme helps nurses learn the ropes, while the Magnet-accredited facility also offers a performance-based, individually tailored development system to help staff advance and grow professionally. The hospital even boasts a training simulation center for nurses. On-campus childcare and as much as $7,500 tuition remuneration are available, too, while those who would like to concentrate on senior care are given the opportunity through the hospital's participation in the nurse-driven NICHE program.
---
16. Northwestern Memorial Hospital – Chicago, Illinois
Nurses with children can perhaps breathe a little easier working for Northwestern Memorial HealthCare, as it has been named one of Working Mother magazine's most family-friendly companies for 14 years in a row. The host of benefits at the network's Northwestern Memorial Hospital – which is situated in Chicago and was founded in 1966 – includes an on-campus childcare facility. Meanwhile, Northwestern Memorial HealthCare's Employee Assistance Program offers staff counseling and referrals to elderly care and further childcare services. For staff interested in advancing their education, the hospital provides tuition savings and support, as well as a range of training and development options via its NM Academy. According to one former Northwestern Memorial Hospital nurse, "management is very flexible and caring," while another employee has deemed working at the Magnet-accredited teaching hospital a "wonderful, inspiring experience."
---
17. Mercy Medical Center – Baltimore, Maryland
Those who would like to be part of a nursing team that goes the extra mile should look no further than Mercy Medical Center in Baltimore, Maryland, which was established in 1874. Impressively, the hospital's ICU nursing staff clinched the American Association of Critical-Care Nurses' silver-level Beacon Award for Excellence in 2012. The Magnet-accredited facility and its employees also come highly recommended by those who have worked there, with one former charge nurse commending the harmonious "teamwork" and a licensed practice nurse describing her co-workers as "great mentors." Permanent and part-time staff can take advantage of the hospital's wide-ranging benefits, which include four types of retirement plans, flexible spending arrangements provided for health and childcare costs, and even dry cleaning facilities.
---
18. Seattle Children's Hospital – Seattle, Washington
It's not only young patients who are well looked after at Seattle Children's Hospital, as employees' offspring can also enjoy low-cost medical care and make use of the facility's onsite nursery services. Those interested in adopting can even benefit from the adoption help provided by the pediatric hospital, which was established in 1907. Besides this, getting to work is made easier by a shuttle service plus passes for some public transport, while for those who prefer to pedal, the hospital provides support for bicycle commuters. Homeownership helps together with a cut-rate gym membership and admissions to various cultural activities are also offered to staff. A nurse at the Magnet-accredited hospital has listed its "great management" and "teamwork" as other major plus points.
---
19. Lowell General Hospital – Lowell, Massachusetts
Anyone in the Boston area and looking for that crucial first nursing position might do well to make Lowell General Hospital one of their primary ports of call, as the Boston Business Journal has listed the not-for-profit community hospital as among its "Best Places to Work" for four years running. The Magnet-accredited facility is similarly commended by nursing employees, who've singled out its "great staff and supportive management." One long-serving LPN dubbing it "a second home." Some of the hospital's nursing schemes offer forgiveness loans. Additionally, the "Spotlight on You" initiative employees can identify and praise co-workers who provide exceptional levels of care.
---
20. Vanderbilt University Hospital – Nashville, Tennessee
Registered nurses new to Nashville's Vanderbilt University Hospital needn't worry about not knowing the ropes, as the facility teams up new staff with personnel from its leadership team as well as more practiced nurses, thus helping the fresher faces fit in. Vanderbilt University Hospital is part of the Vanderbilt University Medical Center, and hospital employees can advance up the career ladder thanks to the system's Professional Nursing Practice Program. Staff can also be certain that their workplace is nurse-friendly on account of the hospital's Magnet accreditation. An extensive benefits package helps make the facility a great place in which to work, too: among the perks are a crèche service, complimentary wellness, and fitness schemes, a selection of discounts valid at service centers and stores, and savings on local apartments.
---
21. Carolinas Medical Center – Charlotte, North Carolina
Carolinas Medical Center's efforts to help staff balance their professional and home lives have seen listed among Charlotte Parent magazine's most family-friendly workplaces. And the not-for-profit hospital also proves that it's nurse-friendly with its Magnet accreditation. Part of the Carolinas Healthcare System, Carolinas Medical Center offers employees variable scheduling options, flexible spending arrangements for the costs associated with looking after children and other dependents, and a relocation contribution of as much as $2,000 – which would obviously make that big move a little easier on the pocket. A registered nurse working at the facility commended its "good support from leadership" and "excellent educational support." Another former lead nurse revealed, "[I] learned a lot about myself and about nursing with this company [and] was challenged to always be better."
[directory-links]
---
22. St. Joseph's Regional Medical Center – Paterson, New Jersey
The Paterson, New Jersey-based St. Joseph's Regional Medical Center proved its excellence in enhancing the practice of nursing in 2010 when it became the only facility in the world to win the ultimate Magnet honor, the Magnet Prize, that year. Its reputation as an outstanding place in which to work is echoed by its nurses, who've said that the hospital has good patients and pay and gives "great bonuses every Thanksgiving." Among the many perks for its staff are onsite childcare, an employee assistance program that helps in times of need, and discounts on movies, sporting events, and theme park entrance fees. The hospital – which was established in 1867 – can even help its workers get in shape with no-cost health and wellness plans that provide screenings and suggested exercise routines.
---
23. Penn State Milton S. Hershey Medical Center – Hershey, Pennsylvania
Individuals who join the Medical Intensive Care Unit at Penn State Milton S. Hershey Medical Center will be among an elite and highly accomplished team, according to the American Association of Critical-Care Nurses. In early 2014 the association honored the hospital's staff with a gold-level Beacon Award for Excellence. The teaching hospital –established in 1966 – also participates in the DAISY Award scheme, which acknowledges those who provide "skillful, compassionate care." Elsewhere, the center's association with Penn State means that staff, their marital partners, and children may be entitled to 75 percent off tuition at the university. Other benefits include on-campus childcare facilities, counseling, and a high-tech fitness center, and for those furrier members of the family, pet insurance numbers are among the list of perks available to hospital employees as well.
---
24. El Camino Hospital – Mountain View, California
Mountain View, California's El Camino Hospital is younger than some of the others on this list. However, since 1961 the hospital earned Magnet accreditation and is just as friendly to its nurses. An existing clinical nursing employee, who has worked at the hospital for over five years, has sung its praises, saying that it is "innovative" with flexible schedules and a collaborative ethic between management, doctors, and nurses are outstanding. The El Camino worker also highlighted the hospital's "great benefits," which include such perks as legal expenses insurance, realty assistance, and liberal personal time off, as well as dental and health plan packages. Nurses can even take the lead in-patient care or, equally, learn themselves, thanks to initiatives such as evidence-based practice programs.
---
25. Case Medical Center – Cleveland, Ohio
The Cleveland-based Case Medical Center opened in 1866 and today is Magnet-accredited. Bonuses abound for the not-for-profit medical center's employees, with personal time off, tuition remuneration, adoption benefits, a credit union, and flexible spending arrangements among its many perks. The nurse-friendly hospital center even incentivizes nurses to join particular units via a net sign-on bonus of $3,000, while in the same vein clinical nurse specialists and nurse practitioners can earn an impressive $8,000.
---
26. University of Colorado Hospital – Aurora, Colorado
According to one of its former certified nursing assistants, the University of Colorado Hospital in Aurora has a "very team-oriented atmosphere," while other employees have remarked that "peers and subordinates [are] high quality with a great work ethic." The Magnet-accredited teaching hospital – founded back in 1921 – repays its nurses for their efforts with its "clinical ladder" program, which incentivizes them with educational options that further their professional growth. It supports nurses who want to add to their career experience by moving into a new area of specialization, offering them the chance to become valued mentors to interns and residents.
---
27. Yale-New Haven Hospital – New Haven, Connecticut
The Magnet-accredited Yale-New Haven Hospital opened in 1826 and is among U.S. News & World Report's top hospitals in America. What's more, feedback from nurses supports this claim, with one former traveling RN calling her time there "the experience of a lifetime" and praising the hospital for its "good client-to-nurse ratio." A performance initiative program rewards hard work and rewards employees with bonuses for referring new recruits. Yale-New Haven's Deduct-a-Ride scheme even allows for a tax benefit by way of a pre-tax paycheck contribution that goes towards public transit costs.
---
28. Ronald Reagan UCLA Medical Center – Los Angeles, California
According to U.S. News & World Report, Los Angeles' Ronald Reagan UCLA Medical Center is one of the best hospitals in the country. The same news magazine also ranks the hospital number one on the West Coast, which should make it a draw for any aspiring nurse. Ronald Reagan UCLA Medical Center employees think it's a great place as well, describing the work environment at the teaching hospital – which was founded in 1855 – as "stimulating." Employees have also singled out the good connection between nurses and doctors for particular praise. Besides this, funds are available for those who need help relocating over 250 miles to sunny California, while in addition, the Magnet-accredited facility offers a credit union, daycare, and no-cost counseling for its staff and their families.
---
29. Baptist Health South Florida – Coral Gables, Florida
Baptist Health South Florida incorporates the flagship Baptist Hospital of Miami. It is also among Fortune magazine's "100 Best Companies To Work For,". Two of its hospitals are also Magnet-accredited. Its Center for Excellence in Nursing demonstrates a commitment to helping nurses at different stages of their careers and areas of their work. Highlights include higher training courses and specialty equipment – the latter of which helps ensure that staff log more face-to-face hours with patients rather than, for example, spending their days buried in paperwork. Its Nurse Scholars Program even provides training for those who want to begin a career in nursing. Also, geared towards nurses already working for Baptist Health South Florida, the "Grow Our Own" scheme facilitates identifying the best staff and promoting them.
---
30. Sentara Norfolk General Hospital – Norfolk, Virginia
At Sentara Norfolk General Hospital in Virginia, employees enjoy a host of technological advances, including wireless phones that enable nurses and their co-workers to communicate quickly and effectively. The nurse-friendly hospital facility has Magnet-accreditation from the American Nurses Credentialing Center (ANCC). It also rewards staff members who have served there continuously for three, five, or ten-year periods. Furthermore, Sentara Norfolk keeps its pay competitive. Other attractive perks include a pension program paid by the employer and the opportunity to have a role in interdisciplinary teams. Plus, the hospital offers professional and personal growth through seminars and workshops slotted around the workday.
---
Are Nurse Friendly Hospitals the Best Places to Work as a Nurse?
Hospitals are naturally the most obvious workplaces for aspiring nurses to land that first proper job. In fact, according to the Bureau of Labor Statistics, 61% of nurses work in hospitals, either public or private. What makes hospitals one of the best places to work as a nurse?
Obviously, first and foremost, hospitals simply offer more job opportunities and hospitals are always hiring, and the larger they are, the more nurses they need. Hospitals also have many departments, so a well-trained nurse will have more options to move around, try different kinds of care, and even decide on a specialization for further schooling (such as nurse midwifery). The best hospitals for nurses will also have a lot of room for growth and advancement; you can work your way up into higher roles as you gain experience, especially if you earn higher degrees like an online DNP.
---
What Makes Nurse Friendly Hospitals for New Grad Nurses?
Unfortunately, it's true that some hospitals just throw new grad nurses into the deep end right away, without any mentorship or guidance. It's not necessarily because they don't care about their nurses' well-being; it may just be that they're understaffed, underfunded, and overextended, and simply can't provide a good, stable foundation for new nurses. That's why it's important for nurses fresh out of school to seek out the best hospitals for new grad nurses.
Good hospitals for new grads will make mentorship a priority. Many hospitals will pair new hires with an experienced nurse to show them the ropes, but the best hospitals for new grad nurses will go even farther, with a designated nurse mentorship program, training workshops and activities, and other forms of support for new grad nurses. But, if you are in a job that does not value you, don't worry. There are tons of great nursing podcasts that can be a nurse mentorship program in your earbuds.
---
Related: