Podcasts are an excellent way for working professional nurses to stay current on topics that interest them – especially when your schedule doesn't leave a lot of time for reading the nursing journals. You can listen on the way to work or while exercising, listen while making dinner or settling down for bed – anytime. There's no one way to define what makes the best nursing podcasts; podcasts have as much variety as any other medium, and styles to suit every taste. But, in the interest of thoroughness, Top RN to BSN has selected more than 50 nursing podcasts based one their relevance to nursing life, production value, and 'listenability": basically, if it's interesting and engaging, it's what we're looking for.
The first list below are produced specifically for nurses. The second section are nursing-relevant but cover general health topics and are aimed at a wider audience. Keep in mind, in the following list, you'll find the freshest podcasts of 2018 as well as some old gems marked [archived]. Archived podcasts are not currently being updated, but they contain excellent information, and are well worth downloading to your device.

Podcasts are presented in alphabetical order by title.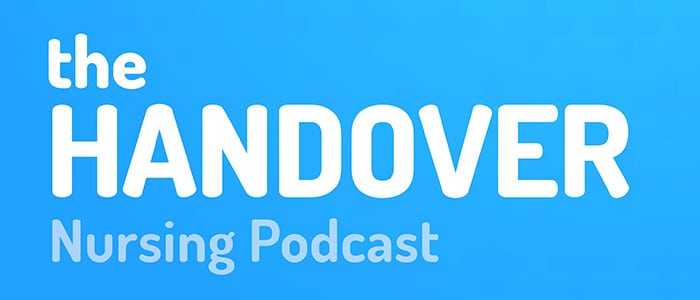 Focus: Intense stories within the fields of health care
Ausmed is an Australian educational platform filled with a content library useful for staff trainings within healthcare related organizations. The Nursing podcast, the Handover is  one of their features. Think NPR. It's a brilliant mix of storytelling about Nursing and other medical fields with a global audience. These podcast episodes are captivating and educational; from historical to current, listeners will find these stories practical and relevant.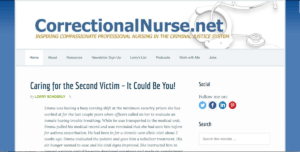 Focus: Brings to light the specialized challenges of providing nursing in the corrections system.
Correctional Nursing Today is dedicated to inspiring and informing nurses in the correctional system, where patients are among the most at-risk and underserved. The CNT Podcast talks with experienced nurses about the most pressing issues in correctional nursing, including sex trafficking in prison, the effects of solitary confinement, and substance abuse.

Focus: Topics of daily importance to nurses, hosted by real nurses
The Daily Nurse's podcast is called Nursecasts: A Podcast for Nurses By Nurses, and it delivers – topics such as maternal mortality, the rise of the Doctor of Nursing Practice degree, and simulation labs are covered with expert hosting from people who know life in the trenches of the ER.
4. EKG Podcast – a NRSNG educational podcast [archived]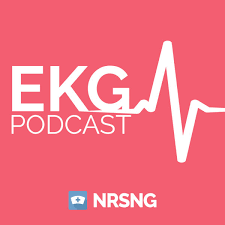 Focus: Helps Nursing students recognize various heart rhythms
Another great NRSNG podcast! EKG Interpretation podcast, hosted by Katie Cleaver , BSN RN CCRN. Though the show is now archived, it will always be available for listening on their website. Become an expert in recognizing different degrees and types of  AV Blocks, AFib, AFlutters and Sinus rhythms. Learn the 5 aspects of cardiac rhythms – identify rates, P Waves, QRS Complex Waves and all that other good stuff in the world of EKG.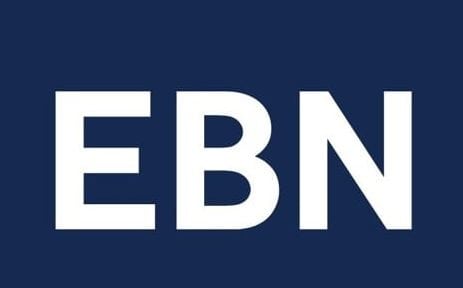 Focus: Concise Reports on Research Related to Nursing
Ever wonder if your practice is based on research or just "that's the way we've always done it?" These short podcasts bring nurses up-to-date on recent research related to nursing care. Topics range from pain control in children to the optimal time of day for dialysis.
6. Removed by editor.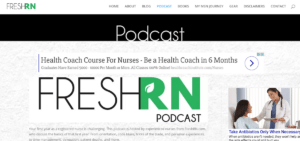 Focus: A guide to the first year of life and career as an RN
An favorite of nursing students, new nurses, and even experienced nurses, FreshRN gives helpful, real-world advice about the challenges of a new RN's first year, from learning the ins and outs of the work environment, to keeping your sanity under stress. Real nurses, real stories, and real help.
8. Geriatric Nursing – Dartmouth-Hitchcock [archived]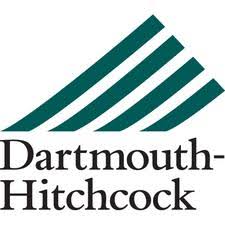 Focus: Nursing Care for the Elderly
These highly relevant, content-packed podcasts are produced by the Dartmouth-Hitchcock Medical Center and funded by the Centers for Heath and Aging. Each podcast is a lecture by an expert in the field with questions at the end by audience members. Load these on your device, and you'll get regular doses of graduate level content for free. And although now archived, you can find 77 insightful episodes available from the podcast player.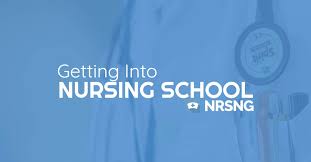 Focus: Getting into nursing school, naturally – getting ready, from applications to first day
Another super-useful, super-informative NRSNG educational podcast, Getting Into Nursing School is about exactly what it says – everything from researching your options, to making your application the best in the stack, to crushing your interview and blowing everyone away on your first day.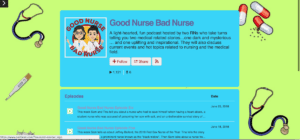 Focus: Current events, controversial topics, and stories to move listeners
The Good Nurse Bad Nurse podcast isn't trying to scare a confession out of a patient, like those tired old movie scenes. Rather, the GNBN format is so simple, it's genius: two related medical stories from opposite ends of the spectrum – one frightening take, and one inspiring take, helping illuminate current issues in nursing and medicine along the way.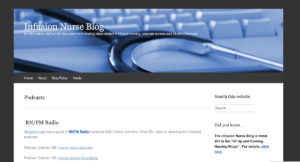 Focus: Discusses topics of specialized interest to infusion nurses, as well as general nursing topics
The Infusion Nurse Blog and Podcast are uniquely interested in the concerns of the infusion nurse – the specialists who make sure that patients get their IV medication safely and accurately. From dosing to gloves to infection, the topics are very specific, and very in-depth, to educate and elevate IV nurses.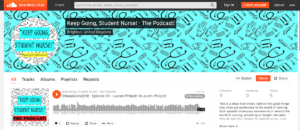 Focus: Inspirational stories from nurses who are doing wonderful things
Nursing school is one of the most challenging niches in higher education, from tests and labs to clinicals and patient care, and burnout is high. The Keep Going, Student Nurse! Podcast helps give students nurses the motivation to keep up under the pressure, with inspiring and entertaining stories from real nurses about why they do what they do, and what keeps them going.
13. Lab Values Podcast [an archived NRSNG educational podcast]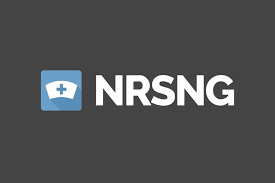 Focus: Explaining the laboratory side of the nursing, from blood tests to compounding
As always, the NRSNG is the best possible source for informative, educational nursing podcasts, and the Lab Values Podcast (now archived on the NRSNG page) is no different. Discussing topics from the laboratory, Lab Values looks at an often overlooked part of the nursing world – overlooked because it's literally behind closed doors. Urinalysis, hormones, and blood analysis, it's all part of Lab Values.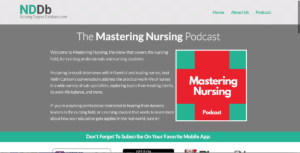 Focus: The cutting edge and timeless truths of nursing, from today's leaders in the field
The Mastering Nursing podcast, hosted by Keith Carlson, is an in-depth look at the nursing profession, featuring fascinating interviews with the educators, entrepreneurs, and experts who are at the center of modern nursing. From the general to the specialized, work and personal life, Mastering Nursing covers what it means to be a nurse in the 21st century.
15. MedMaster Show – a NRSNG educational podcast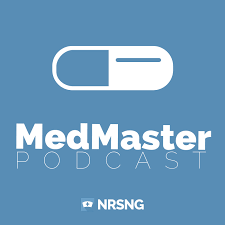 Focus: every 5-10 minute episode subject is on a different medication and the nursing considerations
Here's another great podcast from the NRSNG team. The MedMaster Show is an audio guide to medications that nurses come into contact with on a daily basis – what they are, what they do, and what to watch out for. Short and pointed, but always in-depth, MedMaster proves to be a valuable tool for nursing students and practicing RNs alike.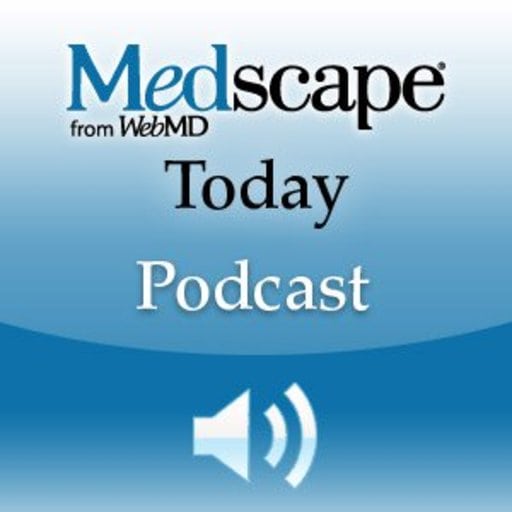 Focus: Medical Topics Relevant to Nurses
Some of these short episodes are curated from the CDC and other general medical information sources. The topics are those most relevant to the nursing scope of practice. Medscape (a product of the famed WebMD) is the "leading online global destination for physicians and healthcare professionals worldwide, offering the latest medical news and expert perspectives; essential point-of-care drug and disease information; and relevant professional education and CME."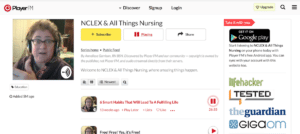 Focus: The name says it all – advice and knowledge from an RN and BSN with experience
All Things Nursing is a lot to ask, but RN Anneliese Garrison is doing her best to get there. With a particular focus on the NCLEX, but a broader interest in all aspects of nursing, Garrison lends her voice to a funny, no-nonsense look at the lives and work of active nurses. Note: It's for entertainment only.
18. Removed by editor.
19. NRSNG – the original NRSNG podcast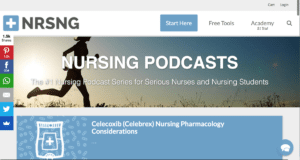 Focus: Hacking Nursing School
Nursing school is challenging. If you'd like your own free cheerleader, check out Jon Haw's podcast. He provides steady doses of encouragement with topics like "how to be mentally strong," and "how to not hold yourself back." He intersperses these with episodes on selected diseases and drugs to help students retain critical information to pass the NCLEX. While some of the longer episodes could benefit from more aggressive editing, overall Jon's supportive and informative podcast is well worth a listen.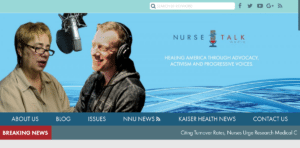 Focus: A Progressive Take on Political Issues Related to Nursing
Short in length (2 to 10 minutes), these well-produced segments provide updates on political candidates and issues related to health. Associated with National Nurses United, these podcasts help nurses think about how the problems we witness locally can be addressed through politics.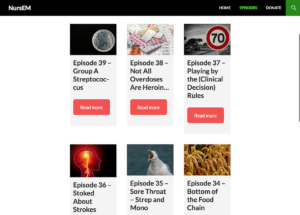 Focus: A thorough look at all the dangers and demands a nurse encounters in the ER
If television has taught us anything, it's that all the crazy stuff happens in the ER. Well, yes and no, and the NursEM podcast is here to clarify and illuminate what life in the ER is like. From handling overdoses to protecting against infection – and a little weirdness, too (weed in the ER?) – NursEM offers some 40 episodes of insight and delight.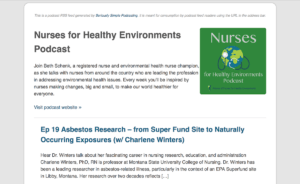 Focus: Stories for and about nurses who are championing environmental health
The impact of the environment on health is one of the key elements of public health, but the role of nurses often goes overlooked. The Nurses for Health Environments Podcast wants to change that, by highlighting the work of nurses who are making an impact on the environment, including asbestos, household chemicals, and sustainability.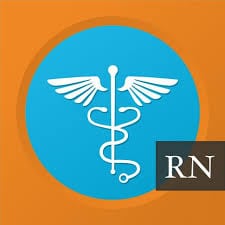 Focus: What nurses need to know about succeeding in nursing school, passing the NCLEX, and caring for the community
The Friends of Flo aren't fans of Progressive Insurance's pitchwoman – they're devotees of Florence Nightingale, and keeping the passion for nursing alive. The Nursing and NCLEX Mastery podcast seeks to clear up the mysteries of nursing school, the NCLEX exam, and other topics that nursing students and new nursing graduates find daunting.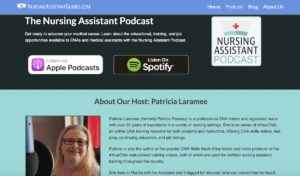 Focus: Interviews and discussion with experts in nursing, for the nursing student and nursing assistant
Host of the Nursing Assistant Podcast Patricia Laramee is a nursing educator with more than 25 years of experience, as well as an author and speaker specializing in CNA training. The Nursing Assistant Podcast is especially for the CNA student, informing CNAs about what they need to know in the modern nursing profession.

Focus: Informative discussions of topics important to healthcare executives, managers, and leaders in nursing
The podcast for Nursing Economic$: The Journal for Health Care Leaders, gives extended attention and voice to topics covered in the journal's articles. With a specific focus on the leadership, fiscal responsibility, cost controls, and other economic topics, the Nursing Economic$ podcast provides a peek behind the curtain of healthcare administration.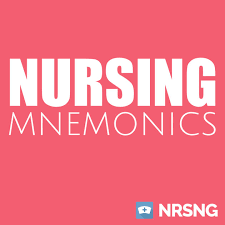 Focus: Helpful hints and tricks for remembering techniques, procedures, and terms
One of the most valuable things nurses learn in nursing school is how to use mnemonics to remember key ideas, and that doesn't end after you've passed the NCLEX and started your rounds. The Nursing Mnemonics Podcast, from the invaluable NRSNG podcasting channel, introduces nurses to tons of helpful mnemonics for remembering all kinds of tasks: inserting intrauterine devices, recognizing hypoxia, and diagnosing mental states are just a few.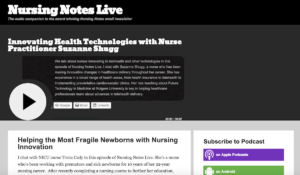 Focus: Nursing News and Information, Nursing Careers
Hosted by Jamie Davis, these podcasts usually take the form of Davis interviewing a nurse about a particular nursing specialty. If you are interested in finding a specialty, or interested in the work of other nurses, this podcast does an excellent job of giving an in-depth picture of each particular field. Sponsored by the Johnson & Johnson's "Campaign for Nursing's Future," these podcasts are based on an email newsletter called "Nursing Notes."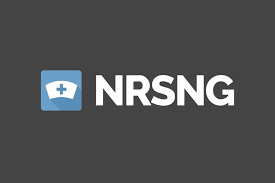 Focus: A podcast covering all of the work, anxieties, and day to day triumphs of nursing school
Another top-notch NRSNG podcast, the Nursing School Struggle Show addresses all of the difficulties that plague nursing students, from stress and self-doubt to the long hard hours of studying for tests, clinicals, and the NCLEX. The Nursing School Struggle Show covers first day to last, guiding students through with confidence.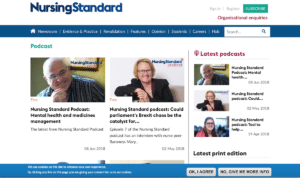 Focus: Addresses the work and demands of modern nursing from the leading nursing journal
The official podcast of Nursing Standard, the leading professional publication in nursing, brings all of the exceptional quality, insight, and expert analysis that nurses expect from the Nursing Standard, in a convenient and engaging audio form. Modern nursing concerns, like mental health and medication or recognizing the signs of sex trafficking in patients, are addressed in a practical way.
Focus: Experts address modern nursing in an academic lecture format
From University of Washington Continuing Nursing Education, the Nursing Today podcast broadcasts lectures presented for University of Washington events, with experts explaining the latest research, best practices, and newest issues in nursing. An ANCC accredited continuing education institution, UWCNE students earn contact hours by listening, but every working nurse and nursing student can benefit from lectures on diversity, multigenerational teamwork, and mentoring.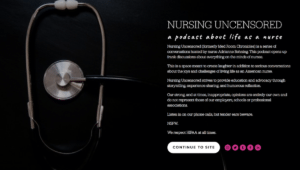 Focus: A funny and unflinching look at the madness of working as a nurse
The title, Nursing Uncensored, promises an uncompromising and volatile look at the side of nursing they don't teach in nursing school, and host Adrianne Behning does not disappoint. Behning's conversations with nurses of all stripes may not be safe for work, but most importantly, they're honest, engaging, and, most of all, funny.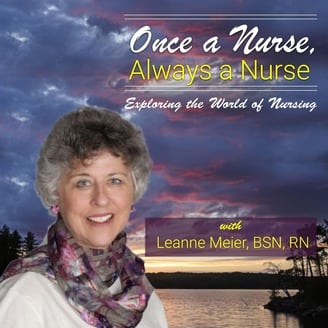 Focus: Finding the human connections in current events and issues in nursing
Once a Nurse, Always a Nurse, hosted by nursing educator Leanne Meier, is a weekly podcast dedicated to peeling away the "issues" in nursing and healthcare to find the human element that united practitioners and patients. Conversations with expert, working nurses, educators, and scholars confront real concerns like workplace conflict, government policy, and healthcare provider shortages, with empathy and humanity.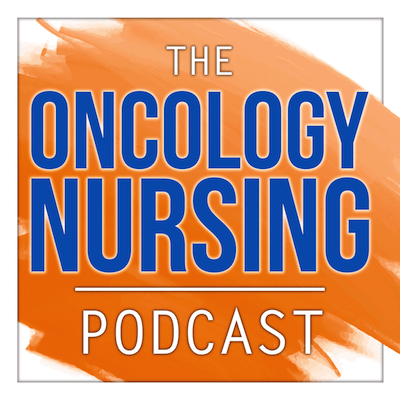 Focus: Cancer – Psychosocial, Spiritual, and Clinical Topics
Although no longer being updated, this series of podcasts surveys everything from "Centering Prayer" to "Radiation in Head and Neck Cancer." Many of the topics covered (like self-advocacy and uncertainty) are suitable nurses in most settings. Although the audio is not of the highest quality, the content–offered by experts in the field–is excellent. Around 20 minutes each, they hit a nice middle ground for length.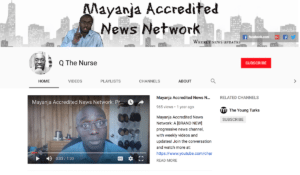 Focus: Current political and social events through the perspective of a progressive nurse
Q the Nurse is Swadiq Mayanja, a proud male nurse, progressive activist, and all-around character, host of the YouTube channel Mayanja Accredited News Network. In his YouTube videos, Q the Nurse tackles the most pressing issues of the day with his "Everyday Hero" guests, including nurses, nutritionists, trainers, and more. It's a perspective on nursing and life unlike any other.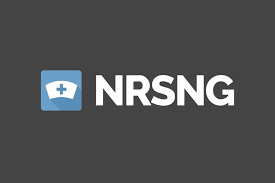 Focus: Passing the NCLEX exam, one question at a time
Coming from the archives of the NRSNG, the Question of the Day Podcast takes perhaps the most unique approach to studying and preparing for the NCLEX exam – covering a single sample question at a time in each episode. Taking on a question at a time, 90 in all, the Question of the Day explains the answer, the principles behind the answer, and how nurses should approach the challenging exam.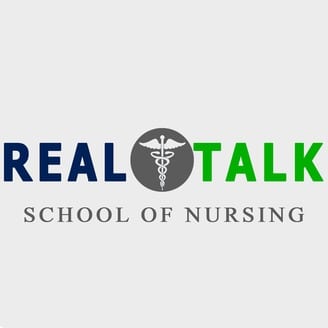 Focus: The nursing school experience, from nurses going through the process right now
Hosted by "two guys in nursing school," the Real Talk School of Nursing podcast gives the low-down on all of the aspects of nursing school that no pamphlet or student advisor can tell you: the struggles, frustrations, downright terror, and the little things that keep the nursing student going.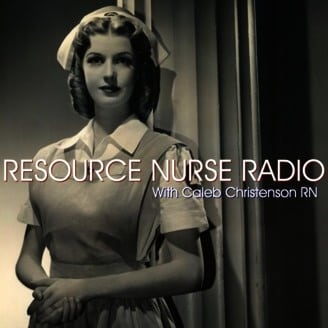 Focus: practical resource for the basic operations many nurses have to complete daily
This quirky cast covers various "how to" topics such as phlebotomy and doing neuro checks. Engaging and to the point, these podcasts are a good way to get the basics on how to do various nursing tasks.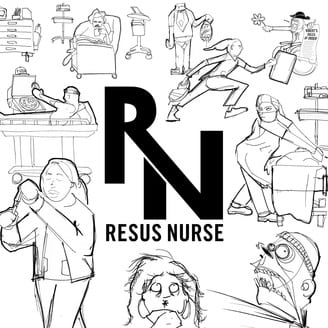 Focus: ER nursing, hosted by an experienced ER nurses and featuring expert discussion
Hosted by ER nurse Yun Cee, Resus Nurse is a podcast about some of the weirder, wilder aspects of ER nursing, from catheters to ketamine. Yun Cee has been interviewing and talking with nursing experts since 2017, championing the best new practices in emergency care with charming and incisive style.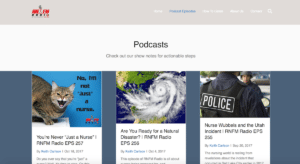 Focus: The most important nursing issues of the day discussed with fun interplay by a lovable crew
RNFM sounds like the kind of pirate radio station that would come through in the middle of the night in the wild and wooly days of radio, but it's actually a roundtable discussion of the most important issues facing 21st century nurses. With hosts Keith Carlson, Ashley Pofit Miller, and Sean Dent, nurses get to hear their own concerns through three of the most trustworthy voices in the business. Like having a coffee with your most interesting nurse friends.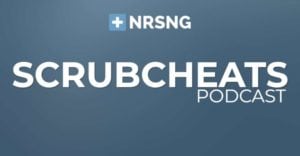 Focus: Short, to the point clinical subjects for quick study and easy retention
Nobody has more, or better, nursing education podcasts than NRSNG, and the Scrubcheats Podcast – based on NRSNG's Scrubcheats study cards – makes learning a cinch. Covering a core topic at the time, in a digestible way that breaks everything down, Scrubcheats helps nursing students get the facts down to build on later.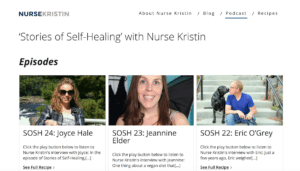 Focus: The health benefits of a plant-based diet, with medical and nutritional experts
Nurse Kristin, a plant-based diet advocate and healthcare professional, hosts Stories of Self-Healing, a podcast that conducts interviews with experts and ordinary people about the life transformations of a plant-based diet. These stories of people healing their ailments with a plant-based diet are inspiring and medically supported.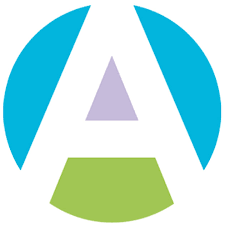 Focus: Tips, reviews, study help, and stories for motivation and nursing school success
Hosted by the Straight A Nurse, the Straight A Nursing podcast is just one part of a blog and service dedicated to helping nursing students succeed in their goal – acing nursing school. Podcasts include helpful explanation of key ideas and problems, including assessing whether a situation is an emergency, writing up end-of-shift reports, and understanding psychiatric medications.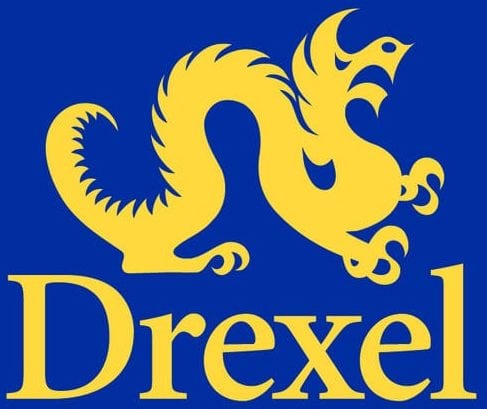 Focus: Overviews of Medical Disciplines and Diseases
These 29 podcasts span a range of topics from allergies to complementary and alternative therapies. Presented by doctors, these 6 to 19 minute podcast provide a basic overview of each topic. Drexel's global reputation means having some of the most accomplished and knowledgeable experts in the field bringing their insights straight to you, wherever you happen to be.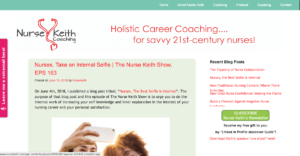 Focus: Career Development
Keith (Carlson) is adept at stirring the imagination. He uses stories (hear about General Patton's hemorrhoid remedy in episode 33!), word images, and colorful metaphors to make his talks interesting. After an episode, you'll most likely feel encouraged, inspired to greater creativity, and grateful to be a nurse. If you are in the job market, would like to make a change, or simply want greater vision for the job you have, this podcast is for you. As an award-winning blogger, author, and career coach, Keith brings a wealth of knowledge to career development. While at times a little redundant, overall this is an excellent podcast.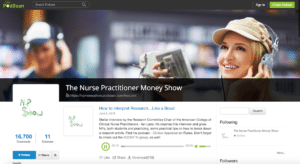 Focus: The economics of the nurse practitioner profession
The Nurse Practitioner Money Show is a podcast uniquely focused on the financial aspects of life and work as a nurse practitioner. Host Chris Wood interviews leaders in the profession and provides insights on the non-nursing aspects of nursing: negotiating contracts, coping with student loans, embarking on entrepreneurial ventures, and more.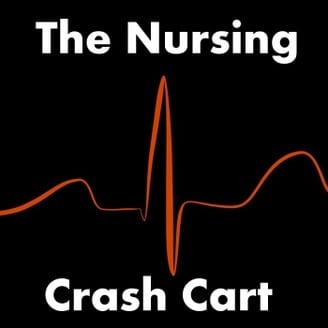 Focus: Clinical Topics in Emergency Department Nursing
Honest and humorous, The Nursing Crash Cart offers an insider's look at ER nursing. In the episode, 10 Reasons NOT to be an ED Nurse, Cameron relates how ED nursing, at its worst, can mean that RN stands for dispenser of "Refreshments and Narcotics." At the same time his passion for ED nursing shines through and at the end of the episode one might decide, "I'd like to try that!" Other episodes feature engaging and in-depth looks at selected clinical topics. Each episode is introduced by rock music which feels appropriate to Cameron's direct, no-holds-barred approach to podcasting.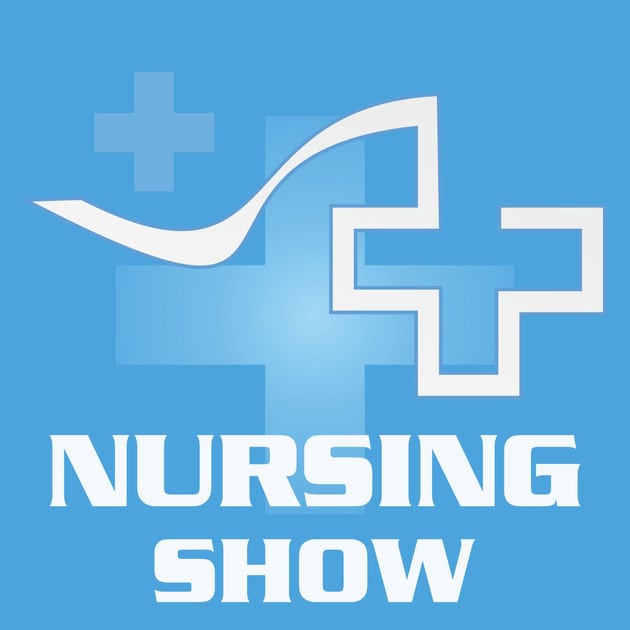 Focus: Nursing News and Interviews
Jamie Davis starts the show out with some interesting news related to nursing. He then does an in-depth view of a specific topic such as diabetes vision loss or what it would be like to have a career as a specialist in wound care and ostomys. Well-produced, and engaging, Jamie has a website that provides links to topics covered and further information if a particular episode interests you.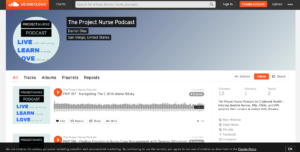 Focus: A fresh look at the lives and jobs of modern nurses, from a young nursing entrepreneur and expert guests
Host Daniel Diaz, a nursing entrepreneur from San Diego, brings listeners the Project Nurse Podcast, a new podcast dedicated to showing new nurses and nursing students what they can accomplish in their careers and lives. Diaz brings youthful enthusiasm and well-selected guests to talk about how nurses can take control of their careers and use their potential, chasing dreams and catching them all the way.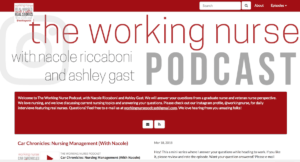 Focus: Nursing questions answered by experienced, practicing nurses
Nacole Riccaboni and Ashley Gast, hosts of the Working Nurse Podcast, don't just tell you what they think you want to hear – their show is built around actually answering real questions from working nurses. In-depth discussions of topics like the NCLEX and working the ICU, along with short, real talk segments like Car Chronicles (questions answered during the morning commute) help working nurses feel like their concerns are heard.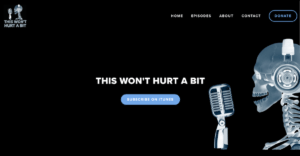 Focus: Stories of medical life delivered with humor and entertaining education
With the single best title in medical podcasting (we defy you to come up with a better one), This Won't Hurt a Bit lays out its own mission: education and illumination, delivered painlessly. In fact, it's not just painless – it's entertaining, engaging, and often pretty hilarious, as only stories about bacterial food poisoning, botulism, and parasites can be.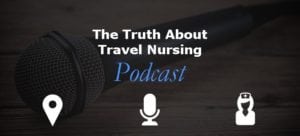 Focus: indispensable Travel Nursing resources
Sponsored by BluePipes, this series of almost 40 podcasts covers topics like "Travel Nursing Job Market," and "How to Avoid Paycheck Errors." While the series looks as if it may be now archived (the last one was produced in 2017), it is still a great way to learn about travel nursing.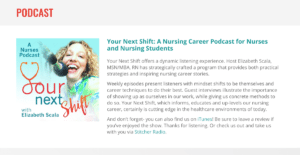 Focus: practical strategies and inspiring nursing career stories
Host Elizabeth Scala, creator of the website and career service Nursing From Within, discusses topics like professional development and hanging on to your motivation, as well as interviewing luminaries in the nursing field. Scala's approach – practical, actionable advice combined with spiritual guidance – is a welcome, refreshing take on nursing for those professionals feeling a little burned out.
---
Best General Medical Podcasts
In the remaining of the list, these podcasts are not specific to Nursing, but we feel they deserve attention as they are excellent resources for those in healthcare fields.
---
Focus: Digestible, 15 -minutes discussions about current events in medicine and healthcare
Hosted by doctors Kendall Britt and Amy Rogers, 2 Docs Talk is exactly what it claims to be, and wonderfully so – thoughtful conversations about the most up-to-date news and views in the medical field. With more than 90 episodes on everything from cancer screenings to Lyme disease, the 2 docs of 2 Docs Talk will be your new best podcast friends.
Focus: Basic Health Care Topics for the General Public
These podcasts come in a very short version ("A Minute of Health with CDC") or a version that lasts 3-6 minutes ("A Cup of Health with the CDC"). While the health topics are basic ("eat your vegetables," or "fasten your seatbelt") the podcasts often feature interesting statistics or facts that can be useful when educating patients.
Focus: The latest in health-related news, events, and commentary from the most trustworthy-sounding British accents on the air
Focus: A sharp podcast dedicated to surgical education, from patient care to the technical demands of surgery
Focus: A Variety of Medical Topics Related to Health Promotion
The CDC offers dozens of podcasts on various medical topics. Those of most import and interest to medical professionals and the general public can be found here. Generally short, they are a good way of staying up to date on basic medical news. Some of the podcasts are translated into Spanish. A great way to build your medical Spanish is to listen to the English podcast first and then the same podcast in Spanish.
Focus: Humorous send-up of cops, doctors, and podcasts in a podcast about doctors who are cops – and vice-versa
No, CBS didn't run out of ideas and put together their most popular drama themes; Cop Doctors is a goofy audio comedy show about the adventures of Justin Case and Justin Time – cops by day, doctors by night. Yes, it's ridiculous. Do hard-working nurses need some ridiculous in their lives? Probably.
Focus: Getting Healthy Through Good Nutrition
Hosted by licensed nutritionists, dietitians, and educators from Nutritional Weight & Wellness, this show covers a wide range of topics from avoiding weight gain over the holidays to what you need to know about dietary supplements. Around 45 minutes in length, these shows provide expert, in-depth information on a popular level.
Focus: Clear and comprehensive rundowns of the Center for Drug Evaluation and Research's (CDER) regular Drug Safety Communications publication
Focus: General Health and Medical Topics
Host Bobbi Conner of South Carolina Public radio interviews various doctors and nurses about the management of various diseases or issues relevant to medical professionals. At four minutes each, these podcasts are a good way to reinforce your health and medicine knowledge.
Focus: Instructional podcasts on every aspect of human anatomy, providing valuable study aids for students of nursing, medicine, physical therapy, and more.
Focus: Briefs on Various Medical Topics
These short podcasts (usually around a minute) provide a expert perspective on the latest medical news. With valuable information provided in bite-sized chunks – nursing nuggets, if you will – these podcasts provide nurses with the latest info in medical news from the single most trusted name in medicine and medical research.
Focus: Spanish Language Acquisition for Medical Settings
These well-produced podcasts offer Spanish dialogues with patients in a number of settings. The podcasts help nurses acquire medical vocabulary, learn correct pronunciation, and understand native speakers. Many podcasts are offered for free, while some (and supplemental materials), require a paid subscription. Spanish language beginners may find it worthwhile to pay for the subscription, while intermediate speakers may find the free episodes sufficient.
Presented by QuickandDirtyTips.com, Monica Reinagel helps us all hack good nutrition with these short (6-17 minute), information packed podcasts. While her extended spots for show sponsors are irritating, the topics she covers are interesting enough to justify a listen.
Focus: A whole slate of podcasts dedicated to pharmacy, with useful, specialized podcasts on education, law, patient care, and more
Focus: Interviews from host Dr. Steve Ambrose with some of the most influential and cutting-edge nursing experts and thought leaders
Focus: A podcast devoted to the medicine of disasters, calamities, emergencies, and other misfortunes
The Survival Medicine podcast treats listeners to the medicine of survival – in the wild, in disasters, in pandemics, and in all manner of terrifying circumstances. From surviving mudslides and volcanoes to saving yourself from snakebites, ticks, and wildlife, Survival Medicine takes listeners to the outer limits of medicine and brings them back safely.
Focus: Health Research, Innovation, and Information
From emotional first aid to the overuse of antibiotics, TED talks present interesting health information in an engaging style. Usually less than eighteen minutes, TED talks keep you up to date on interesting breakthroughs in medical research and current matters in human health.
Focus: Health News and Topics
Health reporters Carey Goldberg and Rachel Zimmerman present health topics in a lively, investigative fashion. Whether they are busting diet myths or talking penis size, this podcast, presented by Slate and radio station WBUR, will keep your interest and expand your expertise on a wide range of health issues.
If you've ever wanted to spy on Continuing Education for doctors, this is a fun way to do it. HippoEd offers entertaining podcasts that explore various topics in emergency, primary, pediatric, and urgent care medicine. Although designed for doctors, these podcasts have a lot of practical information relevant to nurses.