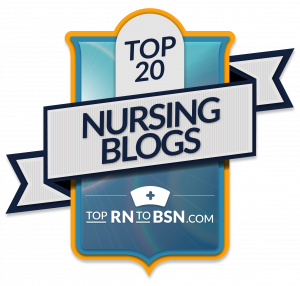 Top Nursing Blogs
These nursing blogs stand out as the very best. They will help you identify significant players in a specific niche. Or even lead to networking and employment opportunities. One thing these best blogs all have in common is quality. They also stand out for their warmth and passion. They entertain and inspire while looking into what it takes to be a nurse.
We compiled 20 top blogs with topics ranging from fun nursing blogs helpful nursing student blogs to blogs that offer career tips. Bookmark this list for a great group of industry experts and insiders that can help you reach your nursing goals. Or just make you feel good about what you do.
What follows is a list that includes the best of both personal blogs published by individuals and incredibly detailed, research-rich blogs run by institutions or groups. The list is a combination of personal selection and scientific rankings by Google.
---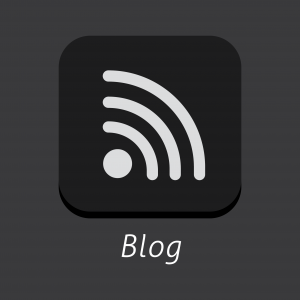 ---
1. EDNurseasauras Still in the Trenches
subject: Life as an ER nurse, personal anecdotes
EDNurseasauras, Still in the Trenches is a funny name for a blog, which in no way detracts from the content, which is superlative. You'll enjoy the blogger's sense of humor as she describes herself: she earned a BSN 34 years after finishing a diploma program and claims to be one of the world's oldest nurses still working at the bedside. Meanwhile, she laments that most of her peers have moved on to management, teaching, and also bartending. All kidding aside, EDNurseasauras has been an ER nurse for 38 years, and her musings and commentaries on that service are sometimes heart-tugging, other times insanely amusing, but always interesting and compelling reading. Thank goodness for bloggers like this who are willing to open up their lives to all of us who want an inside peek at what it's really like working in the ER.
---
2. Evidence-Based Nursing
subject: best nursing practices, research reviews
Anyone involved with the nursing profession would do well to check in regularly with this incredibly informative (and newsy) blog, which the editors and writers produce at Evidence-Based Nursing magazine, a quarterly publication. This is an amazingly rich blog, and it is quite easy to navigate to the many postings available free on the home page. [There is even more content available if you are a subscriber to the magazine.] Use the pull-down menus and click on all the content as you scroll down the page.
EBN selects from health-related literature, research studies, and reviews on important advances relevant to best nursing practice. EBN bloggers assess the clinical relevance and rigor of the studies to identify research pertinent to nursing. A commentary on chosen articles identifies the key findings and relevant implications for clinical practice. Commentaries on selected articles identify the key findings and implications for clinical practice. This is impressive stuff for anyone in the profession just looking to keep up with the voluminous amount of technical and scientific research that comes out almost weekly, it seems. In contrast to those blogs that are personal diaries of the nursing experience, this particular blog is all facts, research, and insights on recent developments in nursing practices.
---
3. Digital Doorway
subject: nursing education
It's not surprising that this blog, written by "Nurse Keith," a self-professed nursing coach, has garnered a loyal following. The design of the page is simple and utilitarian and the postings are, in Nurse Keith's own words, "reflections on nursing, coaching, healthcare, and other flotsam and jetsam." You get the picture. His postings are filled with solid but subjective content, presented casually, in an easy-to-access way.
Nurse Keith's passion is coaching nurses and healthcare professionals to have the most satisfying personal and professional lives possible. Besides his posts, he offers coaching on various life areas, including self-care and burnout prevention, nurse entrepreneurship, career management, blogging and writing, social media, and networking. Some of his most recent postings, for example, include movie reviews ("Bellhaven") and book reviews ("The Call of Nursing."). Nurse Keith's alter ego is Keith Carlson, who lives in Santa Fe, New Mexico. He is co-host and co-founder of RN. FM Radio.
---
4. Your Career Nursing: Helping Nurses Succeed
subject: alternative nursing careers, personal development
Tina Lanciault is a blogger who happens to also be a nurse. She has been writing about alternative nursing careers for about 4 years. Her website is a compilation of the resources that helped "turn her nursing career from an exhausted and resentful nurse into a nurse who feels empowered, energized and enthusiastic" about her life and career. What's really cool is that the site is not just informational, it is uplifting, funny, inspirational, and most of all useful, chronicling the best in nursing.
Tina's once called her blog "different types of nursing," but she has switched gears, deciding not to just talk about alternative and unique nursing careers but to add personal development and career planning to serve a nurse's career needs better. Lots of good, readable content here.
But be forewarned (and Tina is upfront about this): she does make money with advertising and links to products and services she uses.
---
5. Correctional Nurse
subject: correctional (jailhouse) nursing
It's one of the less talked about nursing fields: correctional nursing, and blogger Lorry Schoenly, PhD, RN, CCHP-RN is a nurse author and educator specializing in the field of correctional health care. Schoenly has dedicated her blogging to making visible the challenging profession of nursing in a correctional environment. [She also has a podcast, Correctional Nursing Today, in which she reviews correctional healthcare news and interviews correctional health care leaders.]
Talk about stress. Nurses in this environment have to focus on care for incarcerated individuals in jails, prisons, and juvenile facilities: not easy duty. These patients are often the neediest and most disadvantaged citizens requiring quality healthcare. This population, she points out in one of her blogs, is growing. One in 100 Americans is in some part of the corrections system. Her website not only features her personal insights, but basic news items, social media insights, and interviews. It's a challenging field, and Schoenly's postings are in tune with the latest developments. For those interested in the field, this is indispensable.
---
6. ONS Connect
subject: oncological nursing
ONS Connect is the official site of the news magazine of the Oncology Nursing Society. So, it contains an enormous number of postings relevant to this specialized nursing field. A series of blogs are on a pull-down menu, and for people in the field (or considering it) the topics couldn't be more important. Just recently, bloggers covered "Compassion burnout," and "Tips to make your performance evaluation rock."
The site currently posts blogs from more than ten writers. Additionally, its diversity of thought makes their opinions and insights so valuable. Besides the personal insights, there is a section on the latest oncology news and a series of well-written columns. All of this is presented in a very clean, easy-to-navigate format. If this is your chosen field, ONS Connect should be where you check in regularly.
---
7. Cases Blog: Medical and Health Blog
subject: instructional videos, case studies
Another cases blog, this one a bit less clinical than Cases and Images, but still coming from professors at the University of Chicago. Cases has several instructional videos, such as the Mayo Clinic's Patient Education video series on constipation or a blog on how Twitter brings patients to the Mayo Clinic.
In addition, it links to several other categories of medicine, from cardiology to pulmonary and also oncology. The site is updated daily. All cases, bloggers stress, are fictional. These are the kinds of sites that students flock to. But, if you're already a nurse, it's good to ascertain where your profession is headed, and college professors usually know.
---
8. Women's Health
subject: women's health
WebMD runs a group of expert blogs, and this one, focused on Women's Health issues, is among their best. Written by two bloggers, both doctors, Jane Harrison-Hohner, and Laura Corio, their postings feature commentary on a gamut of women's health issues. Both Harrison-Hohner and Corio are detail-oriented physicians, and their coverage of major issues is precise and understandable…not just by nurses, but by the general public as well.
Briefly, their credentials: Harrison-Hohner is a women's health care nurse practitioner with nearly 30 years of experience. She is a certified menopause clinician and has been a frequent speaker on issues related to women's health. Corio, meanwhile, is a board-certified ob-gyn with a successful medical practice in New York City. She is also an attending physician at the Mount Sinai Medical Center, where she teaches medical students and residents. This is a strong blog site and an important one that should be read on a regular basis.
---
9. Nursing Blogs at Johns Hopkins University
subject: all subjects by Johns Hopkins students, professors
Any nursing blogs produced by the internationally prestigious Johns Hopkins University School of Nursing can be expected to include first-rate examinations of critical issues in the field, and this site certainly meets or even exceeds expectations. Written by former and current students and faculty staff the blogs represent a full range of nursing experiences, from students relating their impressions on a mission trip to St. Croix, Haiti, where they learned about and contribute to public health in that country, to more generalized blogging subjects like healthcare simulations and aging issues.
Although viewers might be tempted to stay away from the site, believing it to be for Johns Hopkins' students or graduates only, that would be a mistake. If you are vitally interested in nursing, then there is great value in keeping up to date with the goings-on at one of the world's greatest teaching institutions.
---
10. Sunbelt Staffing
subject: posts by a major staffing company
You might think that a blog managed (and owned) by Sunbelt Staffing, an employment agency, would just be about using their services and available jobs. Well, this blog is all that and a lot more … of significant value. But let us be clear: a large portion of the Sunbelt Staffing site is devoted to job openings and how Sunbelt can play a role in your gaining employment.
That said, blogger Howard Gerber is a wonderful writer with a good sense of the topics that interest nurses, and anyone even marginally taken in by the profession would do well to check this blog on a regular basis to see what Gerber is writing about. The blogs come fast and furious here…no waiting weeks or months, which makes content fresh, relevant, and up to the minute.
---
11. Soliant Health
subject: tips from a major staffing firm
Soliant Health, which runs this blog, is one of the largest healthcare staffing companies in the US, which makes this an attractive online destination for nurses, both those looking for work and those looking to switch employers.
The content of the blog is spot on, however. Commendations are due immediately for a June post listing the handiest medical apps for Apple devices. Blogger Tera Tuten is also wise to mine the thoughts and mindset of her followers by running a contest inviting readers to post their special nursing moments. That kind of social interaction, played up by the blog, is the kind of activity that brings the community of nurses together and makes this blog a go-to destination.
---
12. Diversity Nursing Blog
subject: diversity in the workplace
The blogs here are part of a greater DiversityNursing.com website, which launched in 2007 as a career job board and Informational resource for nurses, regardless of age, race, gender, religion, education, national origin, sexual orientation, disability, or physical characteristics. Written by several different bloggers, the postings appeal to nurses at all levels of experience from student nurses to CNO's.
Diversity in the workplace is certainly a topic worthy of a blog. This one does not disappoint, covering a wide variety of issues such as how men are rapidly joining the nurse workforce. Another blog is aimed at the school nurse population and explains how giving school nurses access to medical records improves care. Of course, besides the blogs, followers can learn about schools or potential employers with some quick clicks around the website.
---
13. BluePipes Blog
subject: best practices
While BluePipes is a professional networking platform dedicated in general to healthcare professionals, many of the BluePipes blogs revolve around best practices in resume writing and how to find a job. Considering the growing job market for nurses now and in the future, that's not a bad place to be, and these postings should be amazingly helpful for young or even experienced nurses looking for work.
Although there are some unnamed guest bloggers here, most of the posts are written by Kyle Schmidt, director of product at BluePipes. Schmidt cleverly has tailored his blogs to fit this time of year, when nursing schools have had graduation and students are seeking work. How to craft a resume, who to send it to, recognizing your strengths as a nurse… all are topics on the table, presented in several postings. The blogs are easy to read, well written, and relevant.
---
14. Nurse Barb's Daily Dose
subject: warm stories, anecdotes about life in nursing
This is one of those warm, inviting blogs posted by someone you instantly realize has years of experience in her profession. Nurse Barb Dehn is a nurse practitioner, but she also advertises herself as a mom, wife, friend, sister, and neighbor. People, she says, were always asking her for health advice. Hence the blog. Let's be clear then: Nurse Barb, the blog, is out to inform followers who are not necessarily already in the profession. This is not an insider blog, but an advice column by a nursing professional, offering over-the-counter tips on health… and life.
The blog translates complicated medical information to help people navigate their way toward better health and wellness. Nurse Barb is out to help you find the information you need to make the best decisions for your health and the health of your family. It's a great blog. And the language she uses is similar to that which you might use in speaking to a friend over a cup of coffee. Friendly. Informative. And well written.
---
15. A Journey through Nursing…and Beyond
subject: the real life of a busy nurse
How can anyone not love this blog? It is the best of what blogs have always been about from the start, personal stories or, as she says, a living ongoing real-time diary, a peek into the life "of me."

The blogger (since 2008) is a stair-stepper nurse, who went from CNA to RN while being a Weight Loss Surgery (WLS) patient, wife, and mother of two. What draws people to this blog is her joy of nursing, combined with a diary-like journey through the ups and downs of nursing school, the roller-coaster that is marriage, and the drama of parenting teens. All while attempting to start a nursing career, furthering her education, and losing weight. Nursing students and experienced caregivers will easily be able to relate to this compelling blog, which just keeps getting more interesting with every posting, reflecting the twists and turns in her life.
---
16. Travel Nurses
subject: travel nursing
Travel nurses are hired by travel agencies for their ability to hit the ground running. Travel Nurses is a blog, more like a forum, for all things pertaining to the occupation. The forum aspect of this blog is what makes it different from most of the other blogs on this list.
In effect, it's "all in" as registered visitors can post comments on the blog to their heart's content. And they do. What are the current pay rates for California hospitals? Patient ratios in an ICU in Indiana? Politics in a Florida hospital? Can you find housing in New York City? These are just some of the current topics being discussed on this incredibly useful blog. Anything goes on this site. But you need to know that allnurses.com covers just about all specialties in the profession. It's the travel nursing page, however, that gets all the traffic, and isn't that appropriate? Well managed, go to this site and you'll be able to read about issues relevant to different parts of the country. A terrific blog.
---
17. Nurse Alice Benjamin
subject: clinical nursing, life in the ER, inspirational anecdotes
If you haven't seen her on TV or listened to her on the radio, you might have visited her blog. She's nurse Alice Benjamin, a nationally board-certified clinical nurse specialist with over 15 years of experience in cardiovascular health. She is a community health activist and an involved member of several professional health organizations. Most notably she is the first African American nurse elected to the American Nurses AssociationCalifornia Board of Directors, is an American Heart Association spokesperson. And that's just the half of it.
Benjamin's blog, Tips to Living a Healthy Life, revels in the joy of nursing and helping others. As a heart specialist, she has posted tips on keeping your heart healthy and ways to de-stress. This is a highly professional blog with portals that can even help you understand the Affordable Care Act. The content here is off the chart useful, presented in an easy-to-view format.
---
18. Off the Charts: AJN (American Journal of Nursing)
subject: prestigious postings by the AJN
Off the Charts is an American Journal of Nursing blog and as such, presents a wealth of material posted by the best writers in the medical field. Content is king here. Scroll through the posts and you'll find articles of all types made available.
Editors and staff writers at the magazine understand what's important to rank and file nurses, and the mix of posted articles reflects that insider knowledge. One posting discusses health care disparities for LGBT patients. Another posting concerned the legitimacy of "handshake free" health care. Get the picture? The range of ideas covered in this blog is enormous, or should we say enormously helpful?
---
19. According to Kateri: a Blog
subject: life lessons
This is an excellent blog that (like all the good ones) mixes life lessons with wise advice based on experience. The blogger, Kateri, is young and mobile. In her mid-20s, she lives in New York City and received her Associate of Applied Science in Nursing from St. Joseph's College of Nursing and a Bachelor's of Science in Nursing from Le Moyne College, both in Syracuse, NY. She works as a Registered Nurse in Pediatric Intensive Care and recently left the small city she had spent her entire life in to start over in Manhattan.
Kateri's blog started as an attempt to take ownership over her health when she was feeling helpless and out of control. In recent months as her life has made big changes, she has used the blog to share those life changes and her feelings related to them. Her blog is an opportunity to process and share her thoughts and experiences as she works to focus her energy on health and happiness in a way different than I have in the past. The diary-like moments in her life leading up to the present are compelling. It would not be fair to say that Kateri's experiences are almost soap opera-ish. But they are always interesting and instructive.
---
20. American Assembly for Men in Nursing
subject: male nurses
There aren't many blogs that deal specifically with men in nursing, so these postings can legitimately be called important and in some sense unique. The purpose of AAMN is to provide a framework for nurses, as a group, to meet, discuss, and influence factors, which affect men as nurses.
The postings' stated objectives include encouraging men of all ages to become nurses and joining together with all nurses in strengthening and humanizing health care. And to advocate for continued research, education, and dissemination of information about men's health issues, men in nursing, and nursing knowledge at the local and national levels. The site, however, is more a vehicle for AAMN.org than your more traditional blogs. With that understanding, the blog serves an under-represented population in the blogosphere.
---
Related: