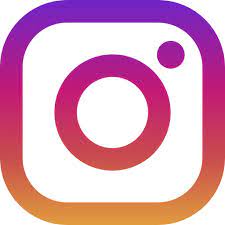 Instagrams for Travel Nursing
A picture is worth a thousand words….and so is a hashtag! The magical hashtags of Instagram let you locate specific people, places, or subjects on a hashtag page. If you have a public Instagram account, you can add hashtags in your post, and it will appear on the corresponding hashtag page. Here are some for travel nurses – #travelnurse #travelnurselife #gypsynurse #travelrn #travelnursejobs #travelrnlife #travelingnurse #travelnurserepeat #gypsynurse #gypsynurseadventures #travelhacks #scrublife #nursesbelike #nurseonduty #nursesunite #instanurse #werestillhere
Whether you are looking for advice, inspiration, or just plain honesty, these Travel Nurse Instagrammers are worth following! We picked our Top 10 Travel Nurse Instagrams so you can get a daily dose of Travel Nursing landscape pictures, job information, advice, and humor.
---
1. Nurses of Instagram
Nurses of Instagram is one of the most popular accounts for nurses and a must-follow for travel nurses. Just about everything related to nursing gets some mention here! With over 343k followers, Nurses of Instagram is filled with useful, funny, and heartfelt posts and videos from nurses all over the country. This post encouraging people to join the blood cancer registry will bring tears to your eyes.
"Ebi, Our light in the darkness. You have changed the nursing community forever. You have been the voice we've never had, the path of communication from nurses all over the world, the ears to listen to the sadness, frustration, and wins through it all, especially COVID. The world will never be the same without you, but you have left an imprint on the hearts of nurses everywhere. We will forever remember your legacy. Please find the link in bio to donate, or join @bethematch to honor Ebi."
Current Followers: 343.0k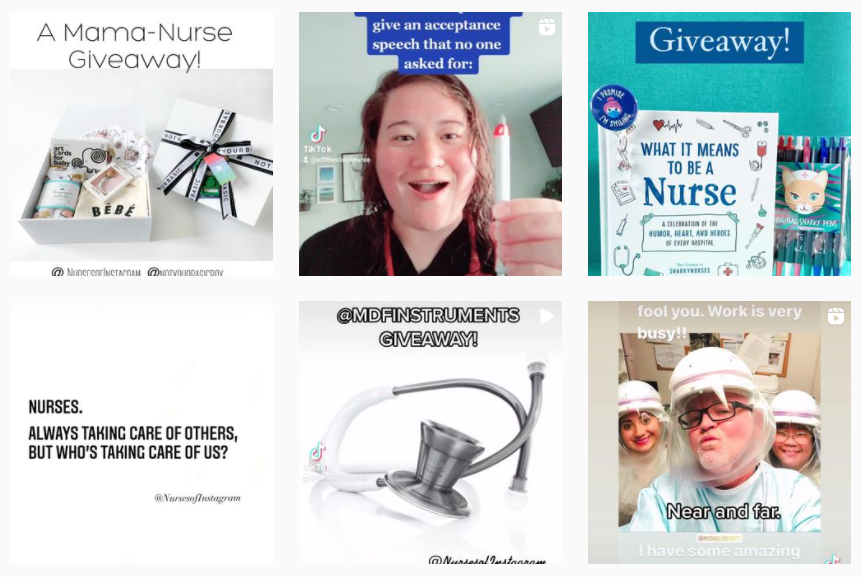 ---
2. Travel Nursing
Travel Nursing – Where work meets adventure. The company philosophy is "Everyone wins — nurses, hospitals, and patients — with travel nursing." Travelnursing.org connects staffing agencies with highly skilled nurses. In addition, Travelnursing.org has a Travel Nursing Instagram where followers post all kinds of information about travel nursing. One cool thing about this account is the survey questions. They post a regular question for nurses to respond to like – How Long Did It Take You To Land Your First Contract? The simple format is genius. It is relatable, connects nurses socially, and gives some helpful info to other nurses.
Current Followers: 61.6k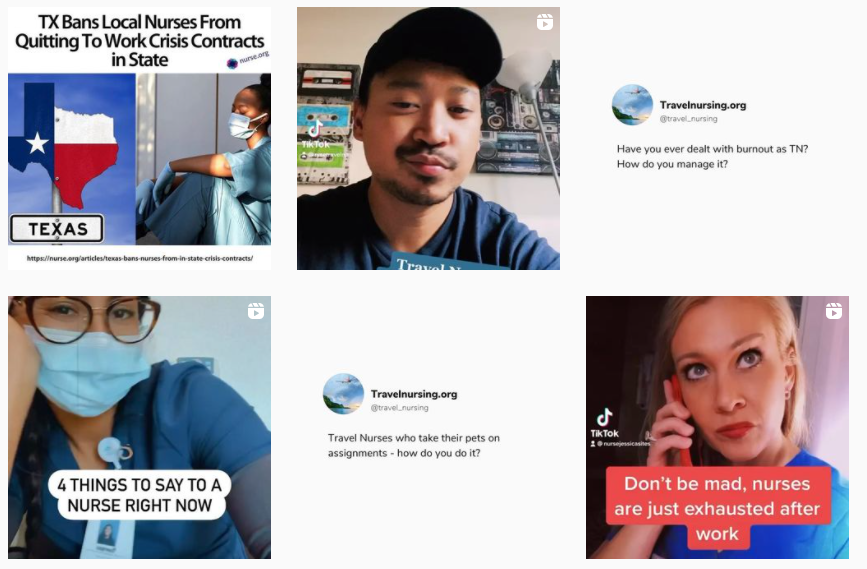 ---
3. Six Figure Travel Nurse
Can travel nurses make 6 figures? Six-Figure Travel Nurse says yes! Six-Figure is the account of Sarah Gaines, MSN, RNC-OB. She shares travel nurse tips and stories. I empower and educate nurses who want to thrive in the travel nursing industry so that they can gain the freedom and autonomy they deserve. Her Instagram has a link to her website where she has a free Travel Nurse Master Class, travel nurse resume tips, and a Travel Nurse Cheat Sheet you can download.
Current Followers: 41.0k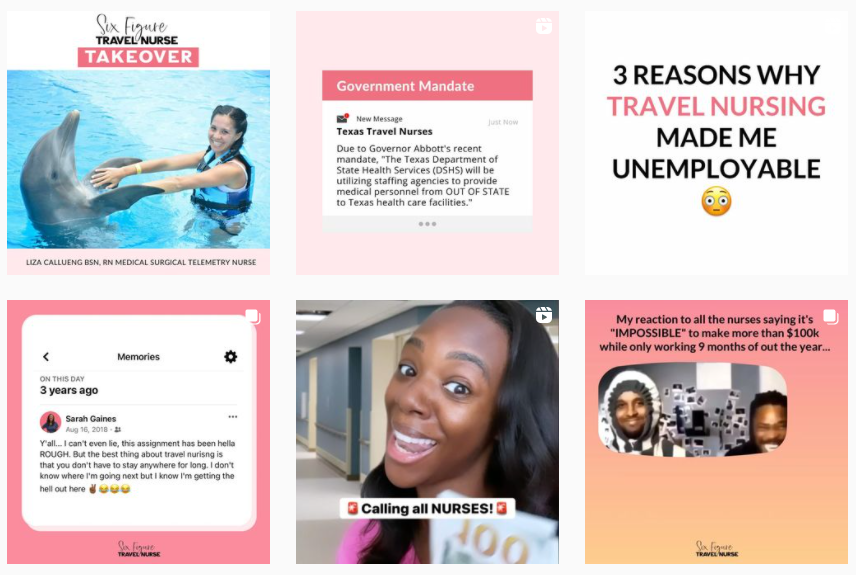 ---
4. Nurses Travel Network
Nurses Travel Network is a Travel Tribe and a Global Community of Nurses from all walks of life and levels of experience that love to travel! The images of Rainbow Mountain, Peru, and the Talise Ottoman Spa will make anyone want to become a travel nurse. It looks amazing! So, If you are interested in international travel nursing this is an account to follow!
Current Followers: 40.3k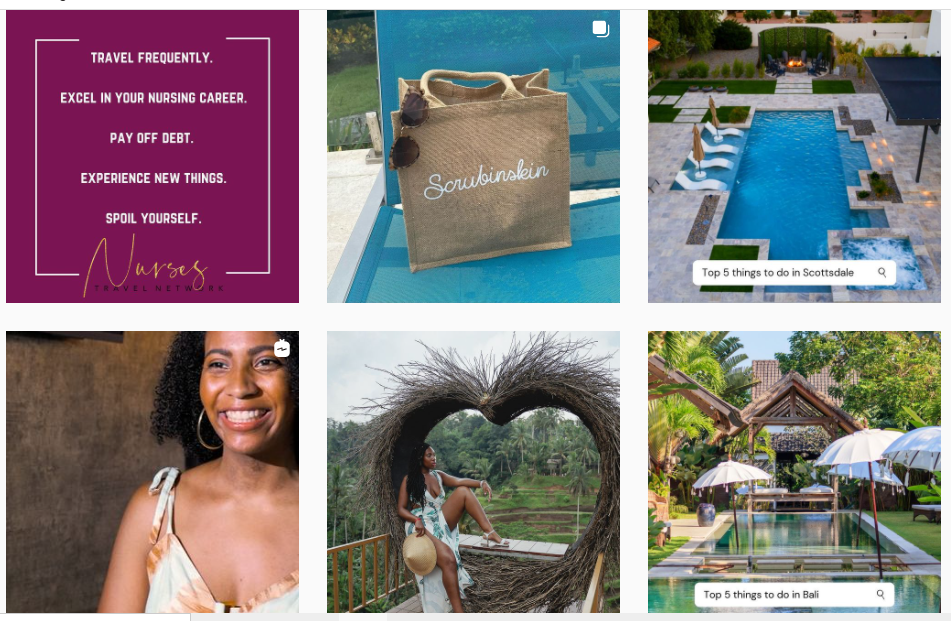 ---
5. Travel Nurses Across America
Travel Nurses Across America is a national healthcare staffing agency that places healthcare professionals on travel assignments across the US. How long do travel nurses stay in one place? Can travel nurses choose where they go? This Instagram is a great one to follow to keep finding answers to your travel nurse questions. You can also keep an eye on job opportunities and see some awesome pictures of where other traveling nurses are currently working and living. On this account, you can see pics for National Dog Day, the best food in Chicago, and a nurse on top of the world at Rocky Mountain National Park.
Current Followers: 19.0k
Contribute: #travelwithTNAA

---
6. Travel Nurse Housing
Have you ever wondered – Where do travel nurses stay? Travel Nurse Housing is a website where landlords offer their furnished properties to travel nurses. Travel Nurse Housing also has a Travel Nurse Instagram that has a lot of really funny posts from traveling nurses. One post has a picture of an orange face mask and says, "You Know These Are Coming – Pumpkin Spice Scented." Another funny one has a wine glass with an Rx sticker on it that reads, "Take one to two glasses per day as needed." Follow this account for a daily laugh. #travelnursehousing
Current Followers: 17.2k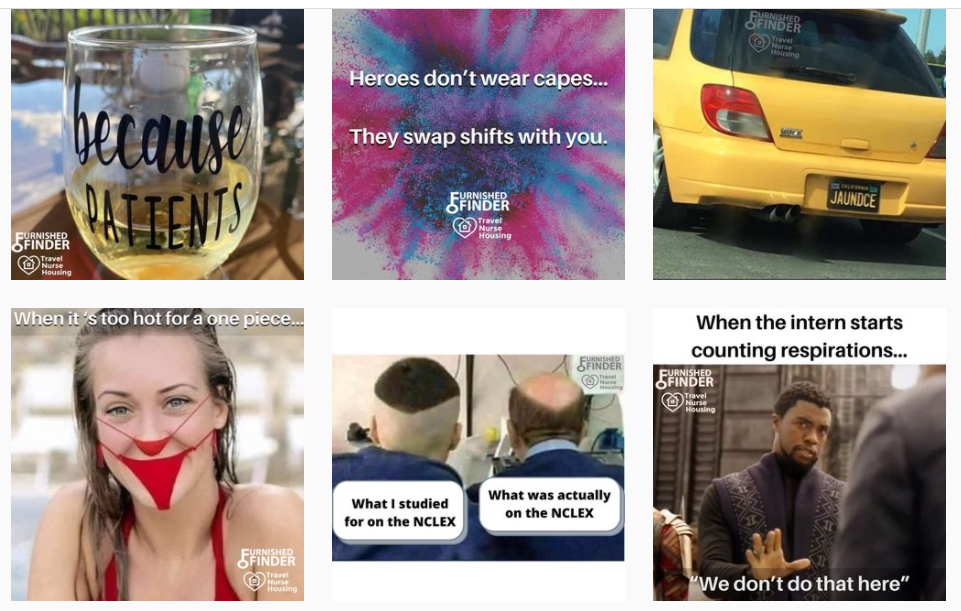 ---
7. The Gypsy Nurse
The Gypsy Nurse is a reference website connecting Travel Nurses with assignments. It started as a blog for travel nurses, and it has grown into a Travel Nurse Community. The group maintains a website and also has a Travel Nurse Instagram. Focused on the 3 Cs – Collaboration, Community, and Camaraderie, Gypsy Nurse provides social connections to its travel nurse community. The Gypsy Nurse is a valuable resource for Travel Nurses to ask questions, find jobs, and locate a place to live. In addition, you can find posts with essential packing tips for your next assignment, links to articles on how to cope as a travel nurse, and guides to managing your money as a travel nurse.
Current Followers: 17.2k
Contribute: #gypsynurseadventures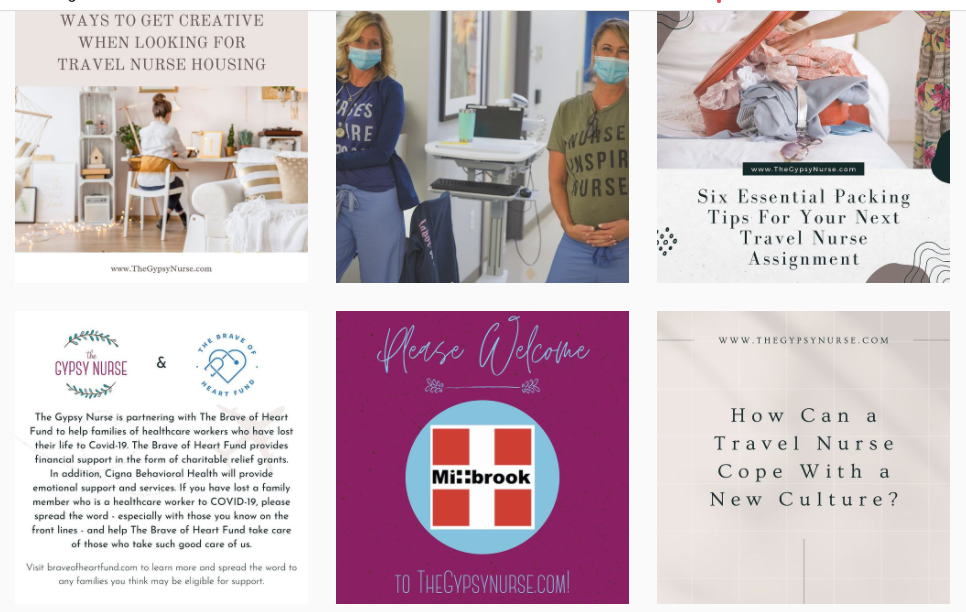 ---
8. Nurse A. Lee, Travel Nurse
Nurse A. Lee, BSN, RN, CCRN is an ICU nurse currently traveling the world one post at a time. This Travel Nurse Instagram account motivates, inspires, and informs the travel nurse community. Nurse Lee posts about her new work shoes, books she is reading, online education for nurses, nurses week, and funny dance videos about nursing. She also has advice and stories about travel nursing. She is a positive role model for a strong woman and a strong nurse. So, travel nurses who are starting and a little scared or intimidated, follow Nurse Lee's Travel Nurse Instagram for some strength and inspiration.
Current Followers: 14.8k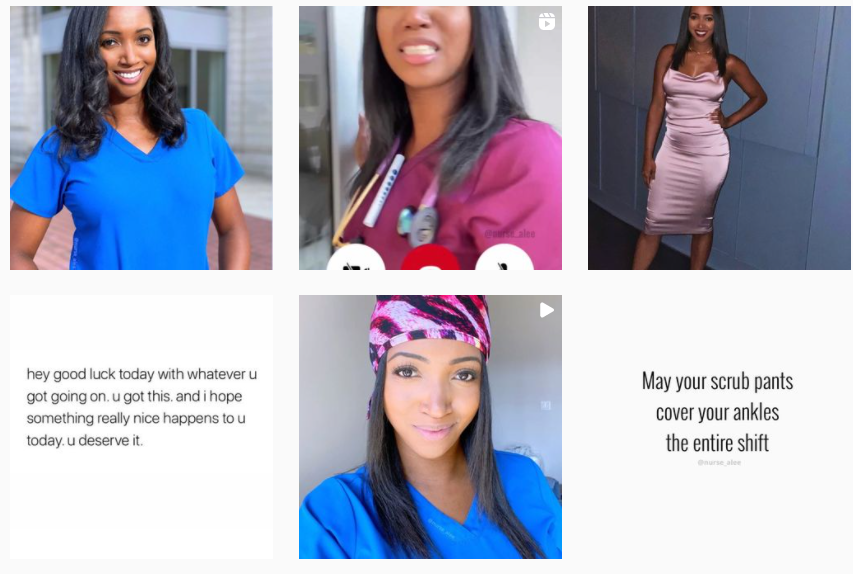 ---
9. Travel Nurse Takeover
Travel Nurse Takeover is an account dedicated to bringing burse travelers together. ReyAnn Moya, a traveling ER nurse, and Ryan Sendow, RN and travel nurse specializing in psych, curate the account. Ryan also has a blog – Travel Nurse Takeover with Ryan Sendow, RN. There is a video in the challenge below: Tell me your work in healthcare without telling me you work in health care. The video shows a pan up to the sign on the mirror in the restroom. It reads, "Employees Must Stop Crying Before Returning to Work." Funny. Sad. Relatable! The posts on this account are honest, funny, sad, and inspirational.
Current Followers: 7,069
---
10. Travel Nurse Adventures
Travel Nurse Adventures is an account dedicated to traveling RN's. It shares inspiration, tricks of the trade, and anything related to traveling nurses. You will fall in love with some of the images on this account. There are pics from Hawaii, Kenai National Wildlife Refuge in Alaska, and nurses on a bike trip in the Himalayas. #travelnurseadventures
Current Followers: 4,922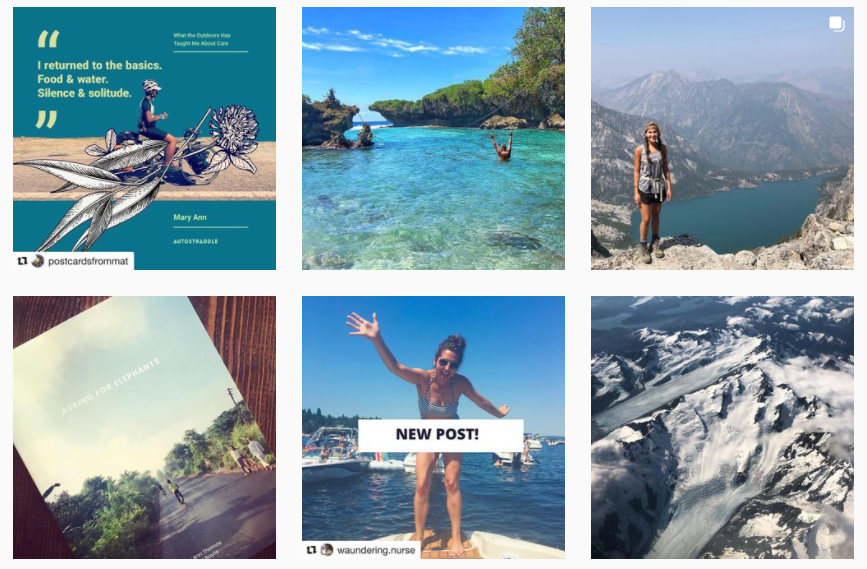 ---
What Is The Main Purpose Of Instagram And Travel Nurse Instagrams?
Instagram started as a photo-sharing app and expanded into short videos. But, it is still a visual platform that differentiates it from other social media platforms. Instagram represents a kind of sweet spot in social media with the right balance of enough but not too much. And, you can expect it to improve in the near future. Instagram intends to expand its video-sharing ability and "lean in" to the recent trends that have throttled TicTok into popularity. These Top 10 Travel Nurse Instagrams are for nurses and travel nurses to connect and share. Social media is a great way to connect with others when you are feeling disconnected.
---
How Do I Meet People Working As A Travel Nurse And Using Travel Nurse Instagrams?
Working as a Traveling Nurse involves frequent moves. This is the draw of the job for many nurses who want to see the world. However, moving frequently can make it hard to find and maintain friends. Whether you are a Nurse Administrator or ER Nurse, here are some tips for meeting people as a Traveling Nurse.
Sharing a meal is one of the best ways to get to know someone and connect. Ask co-workers to have a snack or meal with you – lunch, dinner, breakfast – whatever your shift dictates. If you work in a place with a cafeteria, that can be good common ground and a neutral place to meet.
Go out and do stuff on your days off. If you are working as a Travel Nurse, this is likely already something you do. But finding parks, poetry readings, concerts, and other events where you can meet people with similar interests is a great way to make new friends.
For animal lovers, you can take a side job as a dog walker. People with dogs are usually easy to meet and talk to. Also, if your Travel Nursing Job keeps you from owning a pet of your own, being a dog walker could be therapeutic and relaxing for you!
If you have the capacity to volunteer on your days off, this is a great way to meet like-minded friends. However, it may be easier to find a national organization to serve, like the Red Cross, the Salvation Army, or the United Way. Many organizations have a registration process, so a national non-profit may cater to your frequent moves.
Use modern technology to follow the Top 10 Travel Nurse Instagrams or join a meetup group. For example, you can join a local Meetup Group and meet locals in the area who like to hike. Or join a Traveling Nurse Facebook group to find other traveling nurses in your current posting area.
---
Can You Be A Travel Nurse Outside Of The US?
Yes, the nursing shortages in the US are not unique to our country. There are nursing shortages in many countries around the world. Travel nurses can go internationally. In fact, there are a lot of international travel nursing opportunities.
Travel nurses that work outside of the US are called International Travel Nurses. You can find International jobs through a travel nurse agency in the US. First, Nurses must be licensed to work in their home country. Then there are guidelines for the host country. These vary from country to country. So, if you are interested in becoming an international travel nurse, you should research the country where you want to go. Then you should find a good travel nurse agency to help guide you.
---
Can Travel Nurses Who Are Friends Travel Together?
Travel nurses move to new places every few months. Having one of your besties with you for the ride can make frequent moving a lot easier. Some nurses that travel together are partners. And there are also nurse friends that travel together. Many travel nurses are not aware that they can do this. Nurses can try to get the same assignment as a friend or try for assignments in the same city but at different locations.
If this is something that interested you, talk to your recruiter or agency. They are the best equipped to find assignments for both of you. Larger cities may have better opportunities for two positions. But the key is staying flexible so you can have the most opportunities.
So, how can you find two jobs in the same place that you both want to take? One suggestion is to make a list of the ten most important things for you to have in a new gig. Then, each of you can rank them by how important they are. The top three should be the ones you give to the recruiter. With the common list, you and your friend start from the same mindset. In addition, with these details written down, you will be less likely to argue over the details.
Traveling with a friend can have so many benefits! You will always have a friend to hang with on your days off. And more importantly, you can be there for each other when things get rough. Let's face it – nursin' ain't easy!
---
Why Should Travel Nurses Have Travel Nurse Instagrams?
Being a travel nurse is a lifestyle. It has many benefits – good pay, travel, freedom, flexibility. However, it can have a downside. Frequent moving and maintaining relationships can be difficult. Following these, Instagrams can help connect you with the travel nurse community. They have a lot of solutions for travel nurse problems, advice, and funny posts. So stay connected, stay grounded. And all nurses – we thank you for your service!
---
Related: