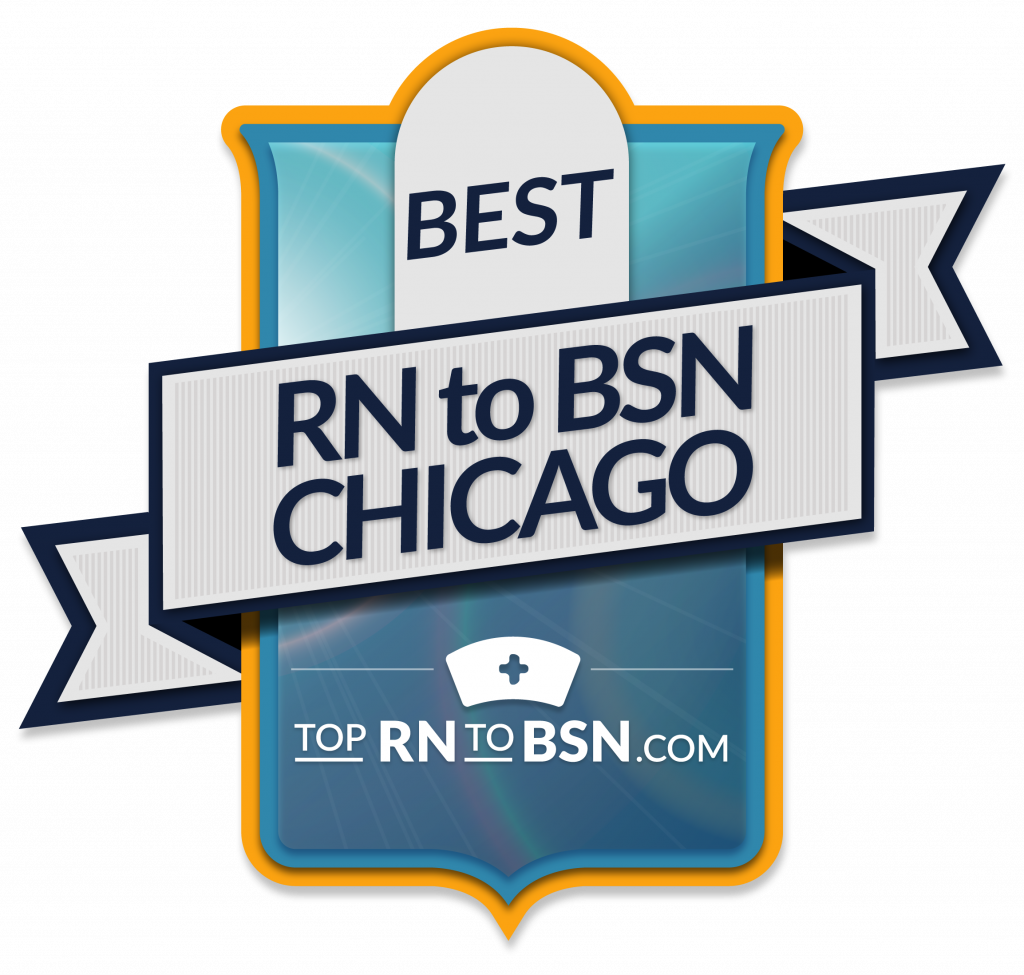 The best Chicago nursing schools include community colleges and universities that offer undergraduate and graduate level degree programs. Selecting from one of the many nursing schools in Chicago can be a difficult task. The city of Chicago is home to multiple schools that offer well-regarded registered nursing programs. Additionally, many hospitals are affiliated with universities and can make it even more difficult to choose from the best nursing schools in Chicago, Illinois. So, how does a prospective student decide upon which of the many nursing schools in Chicago, Illinois to attend?
In order to select a program from the many nursing schools in Chicago, Illinois, you should identify what you're seeking from your education. You can start out by earning your registered nursing license, then go on to get an education in a specialized afrea of medicine. In the meantime, you can work as an RN and start getting on-the-job experience that helps you advance your career. This path gives you the opportunity to attend a school that's not attached to a given hospital system and lets you decide the organization you want to work for.
---
How We Ranked the Best Nursing Schools in Chicago
Prospective and working nurses in the Chicago metropolitan area have a wealth of options for starting or continuing their education. To rank Chicago's nursing schools, TopRN editors focused on accredited, legitimate institutions ranked according to several factors, including tuition cost, student reviews, and a variety of programs.
---
1. University of St. Francis

The nursing program at the University of St. Francis offers a bachelor's of science in nursing (BSN) for students who want to build on their registered nursing degree or earn a 4-year undergraduate degree. Graduate programs are also available for students seeking to become one of the following: family nurse practitioner, nursing administration, nursing education, and psychiatric-mental health nurse practitioner. The University of Saint Francis offers state-of-the-art equipment and technology in its classrooms, small class sizes, and one-on-one guidance from instructors.
The University of St. Francis is one of the best nursing schools in Chicago's southwest suburbs. It's a private university and is part of the Congregation of the Third Order of St. Francis of Mary Immaculate. The University of St. Francis is a small university with an average student population totaling 3,352 students. Half of the student body is enrolled in undergraduate programs and the other half is enrolled in postgraduate programs.
Programs: BSN
---
2. The University Of Illinois at Chicago – UIC Extended Campus

The nursing program at the University of Illinois at Chicago (UIC) is an RN to BSN program that's 100% online. Students can earn their BSN without ever stepping foot on campus. The program has a 94% graduation rate and is ranked in U.S. News and World Report's in the top 3 schools for online bachelors programs and second for student engagement. Students who are registered nurses with an active license in the U.S. and recent ADN graduates are guaranteed admission into the program provided they meet the requirements.
The University of Illinois at Chicago is part of the state's public university system and is also a public research university. It has a student population of over 33,000 students throughout 16 colleges on its campus. The school offers 86 bachelor's degrees, 111 master's degrees, and 66 doctoral degrees. UIC's sports teams compete in the NCAA Division I Horizon League as the UIC Flames. Athletic programs include basketball, soccer, softball, swim, and baseball.
Programs: BSN
---
3. Elmhurst University

Elmhurst University offers a bachelor of science in nursing program for pre-licensure and an RN to BSN degree completion program. It also offers graduate degrees for master of science in nursing and master's entry in nursing practice. The school collaborates with Elmhurst Hospital to provide students with the opportunity to practice in a real-life setting using the most recent teaching technology. Students learn how to use the skills they've learned in the classroom in a live, interactive setting that won't harm patients, but provides the real-time pressure students will eventually face when they're in a working environment. The school also provides weekly clinical practice working alongside faculty members in actual medical settings with live patients.
Elmhurst University is a private college located in Elmhurst, IL, and has an affiliation with the United Church of Christ. The school was founded in 1871 and welcomes students from across the United States and the world. U.S. News and World Reports rank the school at number 3 on the list of Most Innovative Schools and at number seven on the list of Best Undergraduate Teaching universities in the Midwest region. Elmhurst University features 20 varsity sports and participates in the NCAA Division III College Conference of Illinois and Wisconsin.
Programs: BSN, MSN
---
4. North Park University

North Park University offers an RN to BSN degree completion course along with BSN and MSN programs in three specializations. The school also offers two post-master's certificates and a doctorate of nursing degree. The RN to BSN program can be completed in 18 months and is designed to be flexible for working professionals. Students can learn at a pace that suits their needs and earn their BSN in their time frame. North Park University is affiliated with many hospital systems in the surrounding area so students can study in a hospital that meets their needs.
North Park University was founded in 1891 and is a private Christian school that focuses on the liberal arts. The average student to faculty ratio at the school averages 12 students to 1 instructor with the overall school enrollment averaging slightly less than 3,000. North Park University is ranked at #3 by U.S. News and World Report for ethnic diversity, making it one of the best nursing schools in Chicago for people of color.
Programs: RN to BSN, MSN
---
5. Lewis University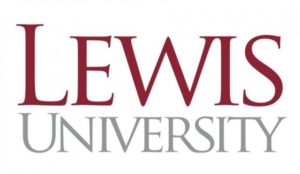 Lewis University offers an RN to BSN nursing program, a four-year BSN program, and a BAC to BSN program. Instruction includes the use of simulation and state-of-the-art Sim Mannkins that provide realistic symptoms and presentations. The school is affiliated with multiple hospitals with diverse patient populations and needs to give students as broad of a learning experience as possible before graduation. The school boasts an average NCLEX pass rate of 95% which makes it one of the best nursing schools in Chicago.
Lewis University is a private Catholic university that's sponsored by the De La Salle Christian Brothers, a Roman Catholic teaching order. The school has a total student population of 6400 students and maintains a 13:1 student/faculty ratio. Over 80 undergraduate programs and majors, 22 graduate programs and accelerated programs for adults are available to students who attend Lewis University.
Programs: BSN
---
6. Loyola University Chicago

Loyola University Chicago's RN-to-BSN program is an online program with full or part-time study options. Admission to the program is open year-round and is one of the best nursing schools in Chicago for working RNs who want to advance their education and career. The RN to BSN program is a fast-track degree and includes previous schooling and current work experience when it comes to earning the BSN. Students who attend Loyola University's RN to BSN program will find that the program is highly flexible and accommodating to their work-life needs.
Loyola University is a Jesuit Catholic institution and is one of the largest schools of its kind in the U.S. The school has over 80 undergraduate majors and minors along with 170 programs for graduate, professional, and graduate-level certificates. Loyola University has an enrollment of over 17,000 students but maintains a 14:1 student/teacher ratio. It has multiple campuses in Chicago and the surrounding suburbs.
Programs: RN to BSN
---
7. Benedictine University

Benedictine University offers an online RN to BSN degree program that takes 12 months to complete. The course requires 34 credit hours for completion and its classes are designed to build upon each other for a cohesive educational experience. The clinical experience portion of the degree takes place in person and the experiences are selected by the student. Overall, the program is designed to allow students to attend school while working a full-time job and quickly earn a BSN to advance their careers.
Benedictine University is a private Roman Catholic university that was founded in 1887. The school offers 59 undergraduate majors, 19 graduate programs, 34 graduate certificates, and 4 doctoral programs. U.S. News and World Reports ranked the university at #221 on its list of best colleges is national universities in 2019. The athletic program competes in 19 athletic programs and the school is part of the Northern Athletics Collegiate Conference at the NCAA Division III level.
Programs: RN to BSN
---
8. Saint Xavier University

Saint Xavier University's nursing and health sciences program offers a bachelor of science in nursing along with a master of science in nursing. Programs offered include an RN to BSN program, traditional BSN, accelerated BSN, LPN to BSN, and more. Masters degree programs include the option to become a family nurse practitioner, executive leader, and nurse educator along with other program options. All programs offer students the opportunity to work in a hospital setting during clinicals, provide on-campus simulation labs for training, and have classes that are led by professionals who have real-life experience.
Saint Xavier University is a private Catholic university that was founded by the Sisters of Mercy in 1846. One hundred percent of nursing graduates from Saint Xavier are employed full-time or are enrolled in graduate school. U.S. News and World Reports ranked the school's online nursing program at number 4 on the list of the best online graduate nursing programs in the U.S. Saint Xavier University are one of the best nursing schools in Chicago in terms of quality nursing education.
Programs: BSN, MSN
---
9. Resurrection University
The nursing programs at Resurrection University offer students the opportunity to begin their education to become a BSN from the ground up or return to school to earn a BSN after working for a while as an RN. The BSN program allows students to attend school during the evening and weekends to accommodate a work schedules. This flexibility makes it one of the best nursing schools in Chicago for students who are returning to school while employed. Resurrection University's nursing program teaches students to become more effective nurses and gain advanced healthcare knowledge to enhance their employability.
Resurrection University is a historic Chicago university that focuses on providing graduate and post-graduate degrees in nursing and radiology. The school has been training students to become RNs, BSNs, and MSNs for over 100 years. Resurrection University offers flexible learning schedules, small class sizes, advanced medical technology in the classrooms, and the opportunity to work in research labs as part of a course of study.
Programs: BSN, MSN
---
10. Rush University

Rush University's nursing program is one of the best nursing schools in Chicago and has a national reputation for educational excellence. The nursing program has multiple disciplines available, enabling students to attend everything from a certificate program in a given area of nursing care to earning degrees that include a bachelor's, master's, doctorate, and PhD in nursing. Students get the opportunity to learn in cutting-edge medical environments and work with the latest in medical technology.
Rush University is a medical college that offers education in the field of health science. It's a leading university in terms of its visions, values, focus, and drive to provide students with a quality education. The university is part of the Rush University Medical Center, a modern and state-of-the-art medical teaching facility located on Chicago's near west side. Students who graduate from Rush readily find employment due to Rush's highly regarded reputation.
Programs: BSN, MSN, DNP, PhD
---
How Do I Choose a Nursing School in Chicago?
Chicago has a strong research and university hospital sector that pairs with educational institutions or funnels students from their classes into the university medical facility. Earning an RN from these entities can be advantageous to your career due to the quality of instruction, school reputation, and initial work experience. These schools also offer entry into specialized fields of medicine that might be difficult to access as an outsider. If your goal is to work in a specific field of medicine or medical research, nursing programs at research and university hospitals is a great place to start.
---
How is the Job Market for Nurses in Chicago?
The city of Chicago and the surrounding metro area has a large medical industry in the form of hospitals, clinics, medical facilities, and more. Jobs for nurses in Chicago are plentiful and there are anywhere from 1,900 to 2,000 nursing jobs in Chicago, Illinois advertised on a regular basis. A registered nurse will easily find employment due to the population density in the region, aging populations, and the overall demand for skilled nurses. A student who is entering or graduating from school in the near future will find it easy to fulfill one of the many registered nursing jobs in Chicago, IL.
---
Nurse Practitioner Jobs
Nurse practitioner jobs in Chicago, Illinois, have a similar demand as registered nurses for the same reasons. In fact, the demand for skilled medical professionals is outpacing supply as more people reach their later years and require health care to stay on top of age-related conditions and illnesses. Demand for nurse practitioner jobs in Chicago, IL, will increase for the same reasons as a registered nurse. There will be more people needing medical care as Millennials are reaching middle age and the Baby Boomers are reaching their elderly years. The overall numbers of these age cohorts mean there will be a large number of people needing regular medical care even though their overall quality of life has improved due to advances in medical science.
---
Travel Nurse Jobs in Chicago
Travel nursing jobs in Chicago also benefit from the shortage of qualified registered nurses. A travel nurse who comes in from another state can find themselves earning the average Chicago nursing salary or a well-compensated per diem while they work in Chicago. Travel nurse jobs in Chicago are plentiful across all specialties and disciplines which gives the travel nurse the opportunity to pick where they want to work and in their preferred area of medicine.
---
How Much Do Nurses Make in Chicago?
According to the Bureau of Labor Statistics, the average nursing salary in Chicago was $73,510. The salary increased by slightly less than 1% over 2018. The average nurse practitioner salary in Chicago was $107,860 and represents a little more than a 1% increase over 2018. The information shows that average nursing salaries in Chicago are stagnant, but the opportunity for overtime exists due to the shortage of nurses in the Chicago and surrounding area. A nurse can easily increase their average nurse salary in Chicago through overtime and advances in seniority as they gain experience and knowledge.
---
Nurse Practitioner Salary in Chicago
The income projection for the average nurse practitioner salary in Chicago is similar to that of the RN. Currently, there is a shortage of qualified physicians. Furthermore, the shortageis growing. The reason behind the growing shortage is due to more physicians retiring from practice and fewer people applying for medical school. Aspiring nurse practitioners will ultimately benefit from this shortage of M.D.s as a nurse practitioner can perform many of the same duties as a physician. There are some areas of medicine where nurse practitioners cannot work, but they're not many. A nurse practitioner in Chicago can work in many of the same spaces as a physician and increase their earning potential.
---
Related: