In Tennessee's capital city of Nashville, there is an abundance of career opportunity for nurses. There are also many nursing schools in Nashville Tennessee that will provide a student with a quality education and the skills they need to become an excellent nurse.
Most nursing schools offer both traditional classroom courses as well as online courses for students who are able to take them. Online courses for students who are enrolled in a Bachelor's or Masters' nursing program allow them to maintain their full-time work schedule while they are attending school. Choosing an online format does not change the quality of the education the student receives. It just changes the platform the student chooses to access the coursework. You may even be able to find an accelerated program that gives you an opportunity to earn your degree in less time than a more traditional program. An accelerated program can cut off as much as six months' time off the schedule.
How We Ranked the Best Nursing Schools in Nashville
To rank the best nursing schools in metropolitan Nashville, TopRN editors feature accredited, trustworthy schools with a history of positive career impact for students. We rank programs according to several factors, including reputation, cost, and variety of offerings.
1. Vanderbilt University
Topping the list of the best nursing schools in Nashville, TN is Vanderbilt University. This school has several nursing programs from the master's level to postdoctoral. The Master of Science in Nursing has options for both nurses and non-nurses, and there are 14 advanced practice nursing specialties to choose from. The Vanderbilt School of Nursing also offers a Doctor of Nursing Practice, PhD in Nursing Science, post-master's certificates, and a two-year postdoctoral program. The post-master's certificates are also available in 14 advanced practice nursing specialties.
The Vanderbilt School of Nursing provides students with the critical thinking, technical, and human skills they need to be successful as advanced practice nurses. Their Master of Science in Nursing uses innovative approaches in education along with distance learning opportunities and flexible scheduling to provide the best possible nursing education. The PhD program focuses on research while the DNP program produces practice-focused nurses who make a difference in the healthcare sphere.
HIGHLIGHT: The Vanderbilt School of Nursing is intentional about inclusion and diversity.
Programs: MSN – DNP/PhD
2. Belmont University

As one of the best nursing schools in Nashville, TN, Belmont University offers nursing programs at all levels from bachelor's to doctoral. Students seeking a Bachelor of Science in Nursing can choose from the traditional program or an accelerated second-degree program. The Master of Science in Nurses focuses on the Family Nurse Practitioner (FNP) advanced practice option, as does the BSN-to-DNP program. Students in the BSN-to-DNP program learn how to advocate for safe care within the healthcare system, how to translate evidence-based research into clinical practice, and how to measure patient outcomes.
The Belmont University School of Nursing has been training nurses for success for over 45 years. The school has a reputation for excellence at doctor's offices, clinics, hospitals, and other healthcare organizations throughout the nation.
HIGHLIGHT: The nursing programs at Belmont are accredited by the Commission on Collegiate Nursing Education (CCNE).
Programs: BSN – DNP/PhD
3. Middle Tennessee State University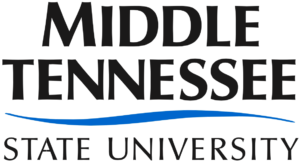 Middle Tennessee State University offers a traditional Bachelor of Science in Nursing as well as a Master of Science in Nursing with an emphasis in Family Nurse Practitioner or Psychiatric Mental Health Nurse Practitioner. The curriculum for the BSN program consists of three semesters of general education requirements and five semesters of nursing courses. Students in the BSN and MSN programs receive a quality nursing education that provides the knowledge and skills students need to become highly successful nurses in today's changing healthcare system.
The School of Nursing at Middle Tennessee State University is committed to providing a top-notch nursing education that prepares students to meet the complex and ever-changing healthcare needs of today's society. The school operates based on five core competencies. They are leadership, the nursing process, professional and personal relationships, critical thinking, and communication. Good communication skills are essential to a nurse's success.
HIGHLIGHT: MTSU has a 96% NCLEX-RN pass rate for 2020.
Programs: BSN – MSN
4. Cumberland University

Cumberland University offers three routes to the Bachelor of Science in Nursing. The traditional program takes eight or nine semesters to complete. There is also an online RN to BSN program and a second-degree program for students who have a bachelor's degree in something other than nursing. There are two tracks to choose from in the Master of Science in Nursing program. They are nurse executive leadership and administration, and nurse educator. Graduates of the MSN program demonstrate strong decision-making and critical-thinking skills as well as leadership skills that will serve them well throughout their careers.
The Rudy School of Nursing and Health Professions values excellence, commitment, motivation, professionalism, vision, passion, service, collaboration, integrity, resilience, caring, and scholarship. The school seeks to prepare graduates who are well-prepared and well-educated in the field of nursing. The school has a reputation for placing students in nursing jobs right after graduation.
HIGHLIGHT: The RN to BSN and MSN programs are both online.
Programs: BSN – MSN
5. Tennessee State University

As one of the best nursing schools in Nashville, TN, Tennessee State University offers a Bachelor of Science in Nursing, RN-to-BSN, and a Master of Science in Nursing. The Associate of Applied Science in Nursing has recently been discontinued since most nurses now need more than an associate degree. Students who wish to pursue an MSN can choose from three concentrations: holistic nursing, nursing education, and family nurse practitioner. The program has online course options and flexible scheduling to accommodate busy working nurses' schedules.
The Tennessee State University School of Nursing provides students with the skills and knowledge they need to succeed as nurses in the growing healthcare industry. Students learn how to meet the needs of families and patients as they work with experienced faculty members who are committed to their success. Graduates are able to communicate effectively with patients and doctors in order to make a difference for their patients.
HIGHLIGHT: The RN-to-BSN program is fully online.
Programs: AAS – MSN
6. Lipscomb University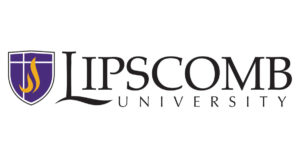 Lipscomb University offers a traditional Bachelor of Science in Nursing and an RN-to-BSN program. Students enrolled in the program learn how to adapt to changes in the nursing field as technology advances. The school provides a quality nursing education that covers community-based learning, mental health, pediatrics, obstetrics, and critical care. "Practice before you practice" is the school's motto, and the high-tech patient simulation lab makes it possible. Students often get chances to participate in medical mission trips both in the US and abroad.
One of the best nursing schools in Nashville, TN, Lipscomb has earned the respect of the Tennessee Board of Nursing. The Board says that Lipscomb's faculty is open and supportive, with caring characteristics. Lipscomb student have one-on-one interactions with professors as they strive to learn.
HIGHLIGHT: Lipscomb had a 97.96% NCLEX first-time pass rate in 2019.
Programs: BSN
7. Trevecca Nazarene University

Trevecca Nazarene University has an agreement with Belmont University to offer a Bachelor of Science in Nursing through a joint degree. Students complete the first two years of the program at Trevecca and the last two years at Belmont. Students who graduate from the program provide high-quality care to their patients, as they learn from their professors at both Trevecca and Belmont. The program includes high-tech simulation, which allows students to practice procedures over and over before treating real patients. Students also receive real-life training in community clinics, hospitals, and through mission opportunities.
Trevecca Nazarene University has been a leader in higher education since 1901. At Trevecca, students receive a Christ-centered education in a student-focused environment. The school's respected faculty members help students fulfill their potential. Trevecca is dedicated to providing a holistic education that helps students grow spiritually, physically, emotionally, socially, and intellectually.
HIGHLIGHT: 99% of all students receive some kind of financial aid or scholarships.
Programs: BSN
8. Marian University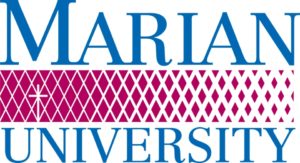 Marian University and Ascension Saint Thomas offer an accelerated Bachelor of Science in Nursing. This second-degree program is designed for students who have a non-nursing bachelor's degree and want to earn their BSN. The program has three start dates every year and can help accelerate the student's transition to the field of nursing. There are several prerequisites that must be completed before beginning the program, including introductory microbiology, general human physiology, human anatomy, and elements of general and biological chemistry.
One of the best nursing schools in Nashville, TN, Marian University is a Catholic university that is open to students of all faiths. The Leighton School of Nursing was founded in 1977 and has a history of providing outstanding education to nursing students. The school has faith-based values and expert faculty. Its clinical partnerships give students real-world learning opportunities.
HIGHLIGHT: Marian's accelerated BSN can be completed in as little as 16 months.
Programs: BSN
9. Nashville State Community College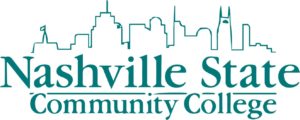 Nashville State Community College offers an Associate of Applied Science in Nursing that includes clinical and didactic training throughout the two-year program. Students learn community health nursing, mental health nursing, care of expectant mothers and of children, caring for adults in an intensive care or medical-surgical setting, pharmacology, and pathophysiology. The curriculum incorporates hands-on practice in clinical settings throughout middle Tennessee. Students learn how to transition into capable decision-makers and to interact with people of different cultures.
Nashville State Community College was established in 1970 and provides accessible and affordable higher education to central Tennessee. NSCC is part of the Achieving the Dream initiative, which focuses on equality and accessibility. The school is determined to provide experiences that provide opportunities for students and stuff to demonstrate excellence. NSCC is aware that its students have a wide variety of needs and that there are barriers that must be overcome to ensure every student's success.
HIGHLIGHT: This program prepares students to take the NCLEX-RN exam.
Programs: AAS
10. Fortis Institute

The Fortis Institute offers an Associate of Science in Nursing at the Institute's Nashville campus. This program prepares students for careers as registered nurses. Not only is nursing one of the largest professions inside of the healthcare industry, but it is growing. Due to the growing number of senior citizens and the increase in the number of people who have health insurance, the demand for nurses is expected to grow all over the US. The Fortis Institute provides the skills and knowledge new nurses need to be ready to take the NCLEX and to succeed in their new careers as RNs.
At Fortis, students are valuable members of the community. The school believes that its success is grounded in the success of its students.
HIGHLIGHT: Fortis continually invests in its facilities and technology to ensure that students have the resources they need to succeed.
Programs: ASN
How Do I Choose a Nursing School in Nashville?
Accredited nursing schools in Nashville offer the highest rated coursework available in the state. For a school to earn accredited status, it must continually meet and exceed the standards of the nursing industry in relation to the strength of the curriculum and the quality of the skills that are taught. Students who graduate must be able to offer the highest quality of hands-on care as well as perform all of the required office-related and record-keeping tasks. Upon graduation, students must be able to pass their state-mandated licensing test and prove they meet the expectations of the nursing industry. Once they have successfully passed their state boards, they can begin to apply for nursing positions in the area.
How Is the Job Market for Nurses in Nashville?
Across the country and especially in Nashville Tennessee, the job market for nurses is always increasing. Due to the many specialty areas, as well as the numerous management levels associated with the nursing industry, the demand for exceptional nursing graduates is extremely high. Graduates who have earned a Bachelor's or Masters' degree in Nursing can find employment in many different types of facilities including doctors' offices, rehabilitation facilities, hospitals, schools, and nursing homes. The potential for advancement within any of these different types of facilities is incredibly high. Nursing candidates with years of experience will not remain unemployed for very long, especially if they have worked in a specialized field.
Nurses who enter the workforce in Nashville with a BS in Nursing can return to school and enroll in an MS program that will give their career a boost It will also maximize their earning potential as they continue to move forward in their career. Aside from on the job experience, continuing your education while working as a nurse is the best way to increase your earnings and move forward to gaining a management position. The job market in Nashville is strong when it comes to nursing and the many employment options that are available to graduates with a Bachelor's or Masters' degree. Having a specialization such as emergency room, pediatric, or surgical, will further expand the available options that nursing candidates have to choose from.
How Much Do Nurses Make in Nashville?
Nurses who live in Nashville Tennessee can expect a wide range of wage options. There are many factors when determining a nurse's wage. While experience and education are two of the most common factors, there are also others that need to be considered as well. The size and budget of a facility are also key factors that must be taken into consideration. Another key factor is if the nurse has a specific area of expertise in which they have worked for several years. When all of these factors are added together, a nurse can expect to have a very lucrative career. Continuing their education will also enhance their earning potential. In order to maintain their licenses, a nurse is required to complete a set number of continuing education courses each year. With the right educational program, they may be able to work towards an additional degree or certification. Either way, the extra schooling will keep them up to date on the latest trends and technology.
On average, a nurse in Nashville Tennessee can expect to earn anywhere from $37,000 to $49,000 per year in an entry-level position straight out of college. As they continue to gain experience, their potential earnings will continue to increase over time. If they take on a position in a specialty field, such as working in the emergency room or a surgical unit, they will be able to explore more opportunities as well as increase their earning potential. If they continue to pursue new opportunities, they may be able to earn anywhere from $64,000 to $91,000 per year. Nurses who go on to work as administrators and managers may be able to earn over $100,000 per year if they work in a facility that supports that large of a budget.
Related Rankings:
15 Best Online RN to BSN Programs in Tennessee
RN to BSN Programs in Tennessee
Top 10 States in Most Need of Nurses
Top 10 Highest Paying States For Registered Nurses