Choosing to pursue a nursing specialization will open many doors of opportunity over and above that of a traditional nursing degree. Here are some of the Most Popular MSN Specializations and Masters of Science in Nursing (MSN) career specialties available to registered nurses.
What is a Master of Science in Nursing (MSN) Specialization?
Most popular MSN specializations are career paths that elevate your nursing skills so you can earn a higher salary. A master's degree nursing specialization offers students the skills they need to be efficient in specific medical fields. Every nursing specialization deals with different situations and circumstances that require specific skills and abilities. Each specialization also offers unique rewards that make them worthwhile to the student.
---
1. Nurse Anesthetist Specialization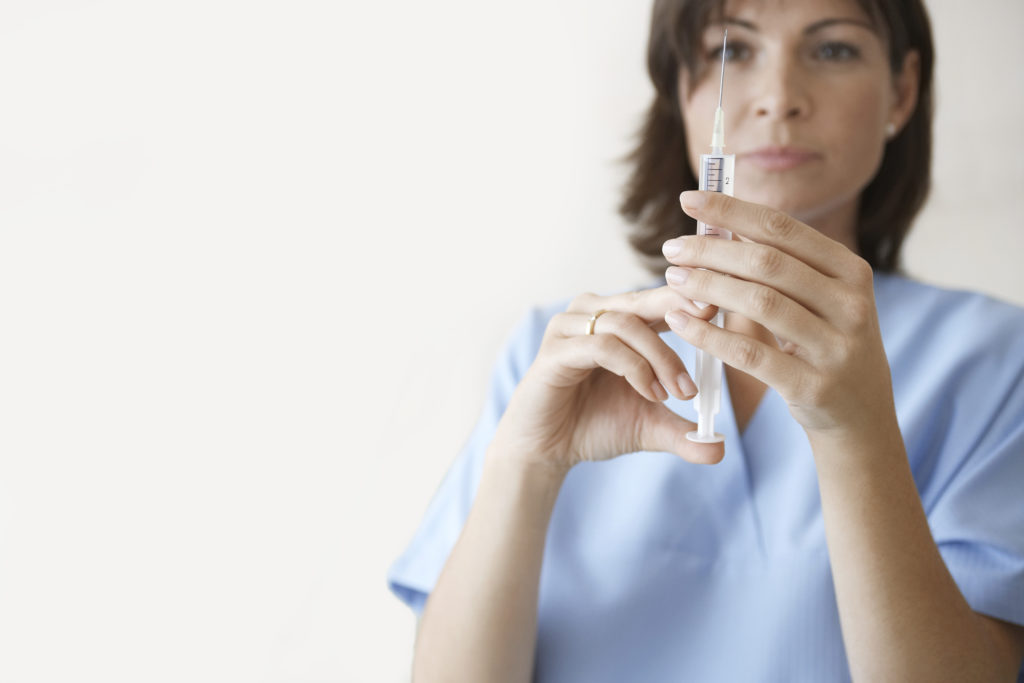 A nurse anesthetist assists anesthesiologists in administering anesthesia during surgeries and other types of procedures. They have special skills that allow them to administer anesthesia medications and monitor patients while they are in surgery. Nurse anesthetists work in hospitals, private offices, and also dentist offices. Furthermore, these nurses work in any facility that offers treatment options that involve any type of sedation.
---
2. Neonatal Nurse Practitioner

Specialization
A neonatal nurse practitioner specializes in the care of neonatal infants and also children under the age of two. These nurses provide chronic, acute, critical, and also primary care to each patient. Many work at hospitals in the NICU. In addition, neonatal nurses work in pediatric units with children who may require additional care over and above what would be required in traditional maternity wards.
---
3. Family Nurse Practitioner

Specialization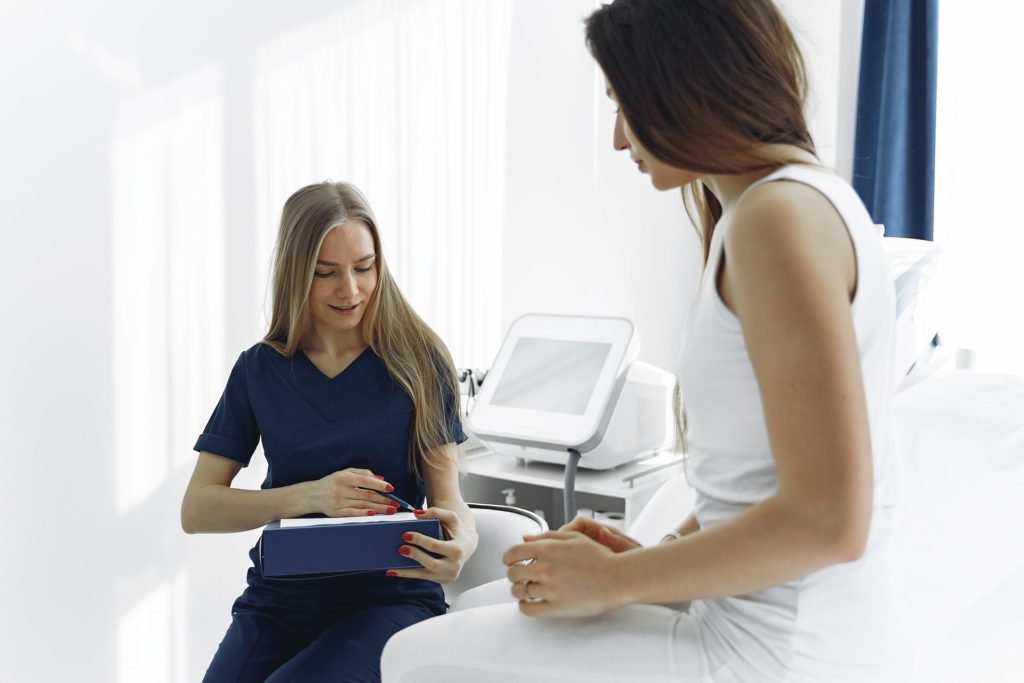 A Family Nurse Practitioner works with your family physician to ensure each patient gets the care they need when they schedule an appointment. They can do many of the same things as the doctor and can both diagnose and prescribe medications. A family nurse practitioner works with patients of all ages and also with entire families.
---
4. Orthopedic Nurse

Specialization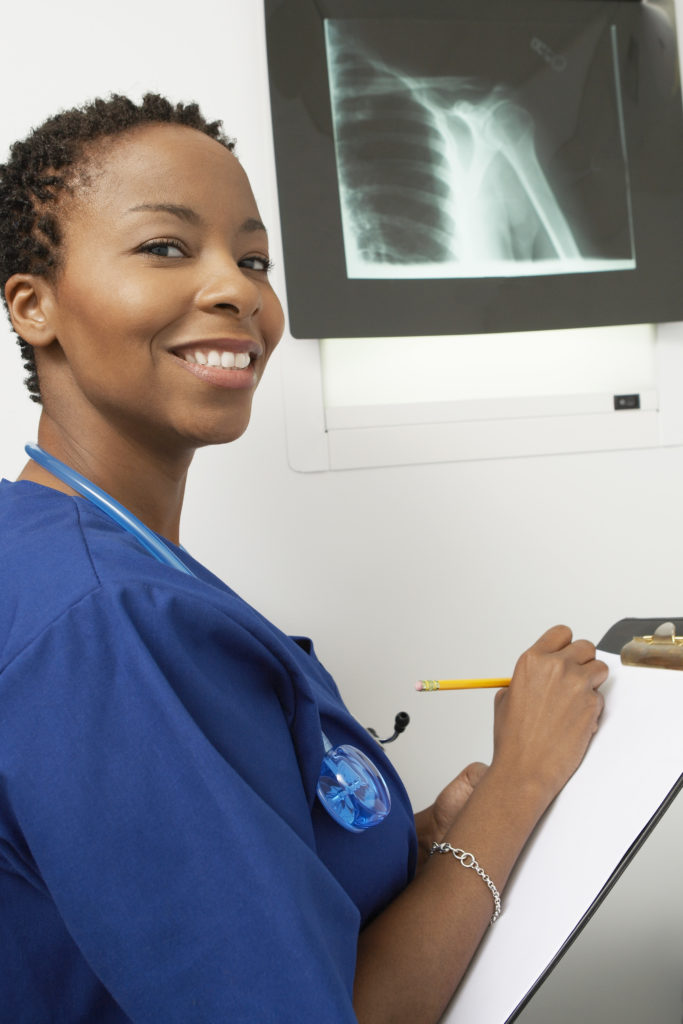 Most Orthopedic Nurses work with patients who are dealing with musculoskeletal disorders. This includes joint replacement, arthritis, broken bones, and osteoporosis. Some also have a surgical specialization that allows them to assist during surgical procedures. An orthopedic nurse may also choose to work in training centers or alongside doctors who work with athletic organizations or sports teams.
---
5. Psychiatric Nurse Practitioner

Specialization
A Psychiatric Nurse Practitioner is trained to identify and treat many psychiatric conditions. They use a holistic approach to assist in preventing conditions from worsening. Using holistic treatment methods can help patients dealing with mental health issues take back control of their lives. A psychiatric nurse practitioner can choose to work in either a specialized health care facility, addiction and rehabilitation center, or in a private office where they can help patients by providing one on one care.
---
6. Clinical Nurse Specialist
A Clinical Nurse Specialist works in a hospital or school setting and effectively manages complex cases and works with vulnerable populations. They can both educate and guide other medical professionals by incorporating best practices into the nursing environment. In addition, they are responsible for creating a safe and positive work environment. Clinical nurse specialists often work in a managerial capacity offering to assist in supervising the care of various departments within a healthcare facility.
---
7. Certified Nurse Midwife

Specialization
A Certified Nurse-Midwife specializes in the reproductive health of women. They also assist in childbirth and aftercare for new moms. A midwife is able to conduct annual exams, offer counseling, and also write prescriptions for medications that are needed to support good reproductive health. In addition, midwives are often mobile. They often work in a patient's home and perform both homebirths and examinations as needed. Many of their patients prefer alternative treatments and also do not want to go to the hospital to give birth.
---
8. Certified Critical-Care Registered Nurse

Specialization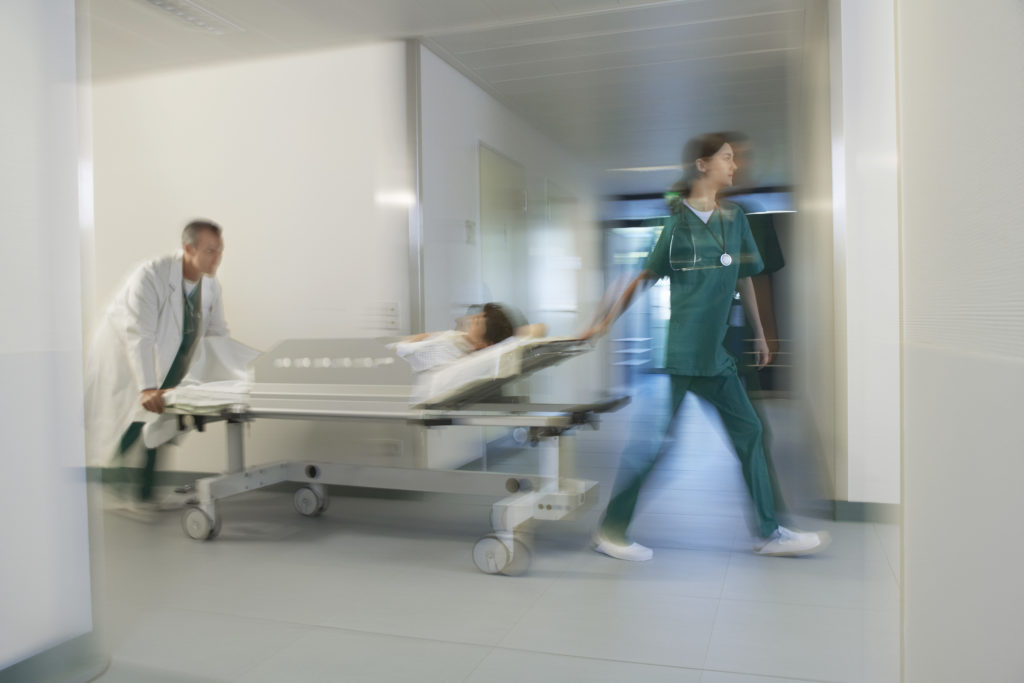 A Certified Critical-Care Registered Nurse provides highly specialized care to patients in critical condition and also with life-threatening injuries. They work in areas like emergency rooms and also ICUs where advanced care methods are the norm. Critical care nurses are also referred to as trauma care specialists because of the fast-paced, high-pressure environment in which they work daily.
---
9. Adult-Gerontological Nurse Practitioner

Specialization
An Adult-Gerontological Nurse Practitioner cares for patients of advanced age. They deal with health conditions that are often chronic. Adult gerontological nurse practitioners often work in nursing homes and also rehabilitation facilities where they can meet the advanced care needs of their patients.
---
10. Nurse Educator

Specialization
Nurse Educators specialize in teaching advanced nursing skills to students who are working towards their nursing degrees and any specializations that fall into that category. Educators work in universities, colleges, and also hospitals providing hands-on instruction. So, nurses with an advanced specialization can teach using their unique experiences to provide much-needed insight. A Nurse Administrator is another specialization for nurses.
---
How Do I Choose an MSN Specialization?
There are many MSN specialties you can choose to pursue. Regardless of the one you choose to study, more education will give you the knowledge, skills, and ability to care for a specific patient population and to earn a higher salary.
In the vast and ever-evolving healthcare field, nurses play a crucial role in providing quality care and support to patients. As aspiring nurses embark on their journey towards a fulfilling nursing career, one important decision they must make is choosing the right nursing specialization. This decision holds immense significance as it can shape their professional trajectory and determine the impact they have on patient outcomes.
The field of nursing offers a multitude of specializations, each with its unique set of responsibilities, challenges, and rewards. From critical care and pediatrics to mental health and geriatrics, there is a specialization to suit every passion and interest. However, selecting the appropriate nursing specialization requires careful consideration of various factors such as personal strengths, interests, future job prospects, and the evolving needs of the healthcare industry.
Just a few specializations in the nursing profession include:
advanced practice registered nurses
public health nurses
nursing informatics
clinical nurse leaders
nurse midwives
nurse administrators
certified registered nurse anesthetist
women's health nurse practitioner
family nurse practitioner fnp
chief nursing officer
acute care nurse practitioners
nurse educators
nurse researcher
Choosing the right MSN specialties goes beyond simply picking an area of interest; it involves understanding the specific skills required for each specialization and aligning them with individual strengths. By selecting a specialization that complements their abilities, nurses can maximize their potential for success while making a meaningful impact in their chosen field.
Moreover, considering future job prospects is essential in today's competitive healthcare landscape. The demand for specialized nurses continues to grow as advancements in medical technology create new opportunities within different areas of expertise. By strategically choosing a high-demand nursing specialization, individuals can enhance their employability while enjoying greater career stability and high average annual salary.
Consider where you want to work. Would you prefer private practices or community health centers? Direct patient care or management? Some roles, like an advanced practice registered nurse or a public health nurse, require you to treat patients, but others, like nurse administrator, are essentially office jobs. Family nurse practitioners can prescribe medication, while an advanced practice nurse may not. A nurse manager or clinical nurse leader will lead a nursing staff but may not do direct care. Nurse midwives may educate patients on family planning in addition to labor and delivery services.
Most MSN programs, like any nursing program, will train you for a variety of settings, depending on your MSN specialty. For even higher position, a doctor of nursing practice will take you farther than your MSN degree or bachelor's degree. Your nursing expertise, and graduate level nursing courses, will make you valuable to healthcare organizations like internal medicine clinics.
Ultimately, selecting the right nursing specialization is an investment in one's professional growth and fulfillment. It allows nurses to develop specialized knowledge and skills that contribute to improved patient care outcomes while finding personal satisfaction in their chosen area of expertise.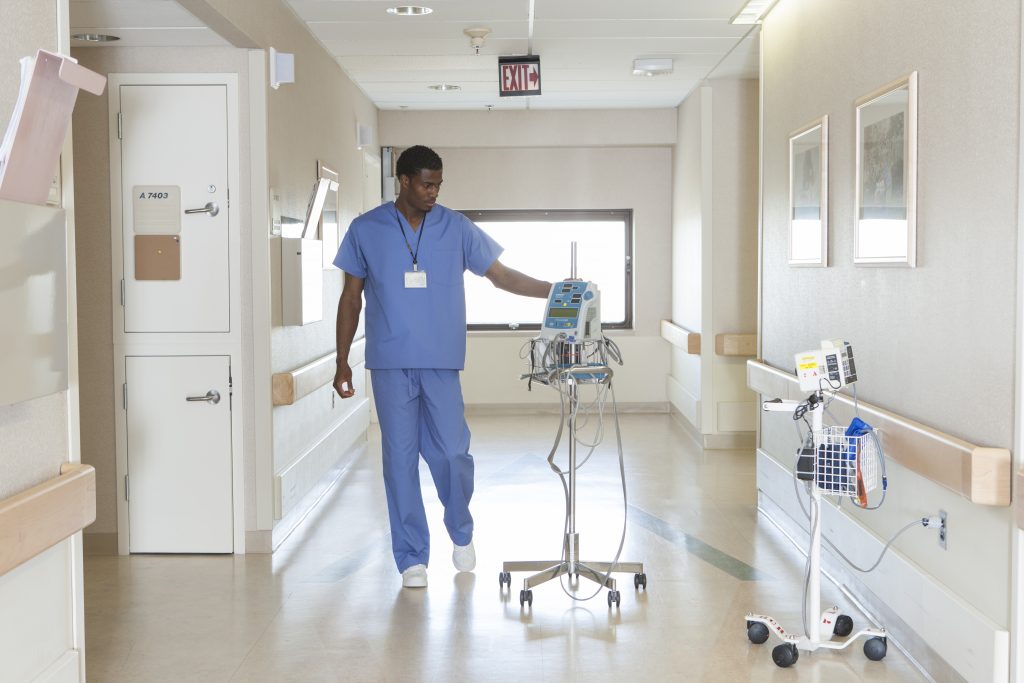 What Factors Go Into Choosing a Nursing Specialization?
Choosing a nursing specialization is an important decision that requires careful consideration of various factors. By evaluating your nursing skills and interests, you can identify the areas of healthcare that align with your passion and strengths. This will not only enhance your job satisfaction but also allow you to provide the best possible care to patients.
Another crucial factor to consider is the job prospects in your chosen specialization. Researching the demand for nurses in different specialties can help you make an informed decision about which path to pursue. Additionally, exploring salary expectations can give you an idea of the financial rewards associated with each specialization.
Lifestyle considerations should also be taken into account when choosing a nursing specialization. Some specialties may require long hours or on-call shifts, while others offer more flexibility in terms of scheduling. It's essential to assess how each specialization aligns with your desired work-life balance.
Furthermore, understanding the nursing education requirements for each specialty is crucial. Some specializations may require additional certifications or advanced degrees beyond a basic nursing degree. Evaluating these educational requirements will help you determine if you are willing and able to invest the time and resources necessary for further training.
By considering these factors – nursing skills and interests, job prospects, salary expectations, lifestyle considerations, and education requirements – you can make a well-informed decision when choosing a nursing specialization that suits both your professional goals and personal preferences.
What are My Personal Interests and Skills as a Nurse?
When it comes to finding the perfect fit in a career, evaluating personal interests and skills is crucial. For those with a passion for nursing, it is essential to assess both their nursing passion and personal strengths to ensure a successful and fulfilling career.
One way to start this evaluation process is by conducting a nursing skills assessment. This assessment helps individuals identify their specific nursing skills, such as clinical knowledge, communication abilities, critical thinking, and empathy towards patients. By understanding these strengths, aspiring nurses can align them with their career goals.
Furthermore, considering one's long-term career goals is vital in finding the perfect fit. Nursing offers various specializations and opportunities for growth, such as pediatrics, geriatrics, or even research. Evaluating personal interests alongside these potential paths can help individuals determine which area of nursing aligns best with their passions and ambitions.
By thoroughly evaluating personal interests and skills while keeping an eye on long-term career goals, aspiring nurses can find the perfect fit that not only matches their passion for nursing but also maximizes their potential for success in the field.
---
Related: