Austin Nursing Schools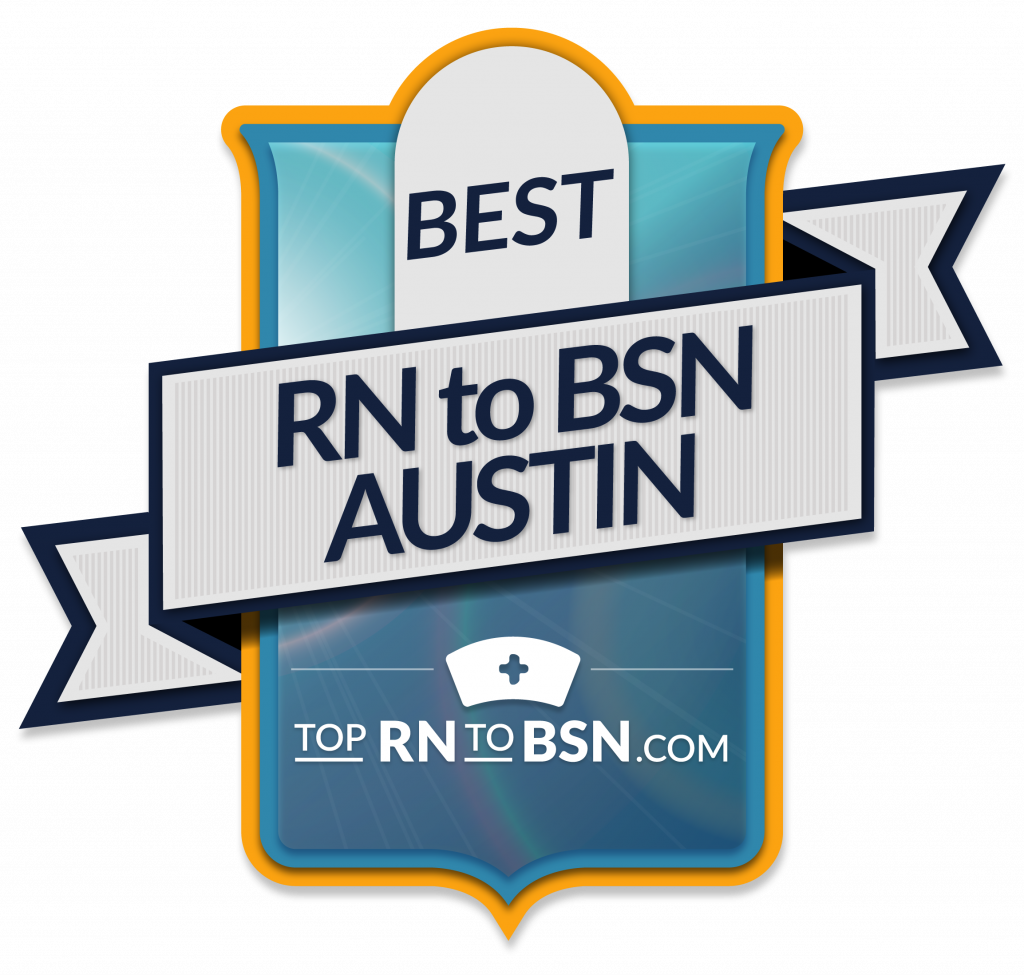 The best Austin nursing schools have accredited programs that give nurses the knowledge and skills to advance their nursing careers! There are plenty of great cities in Texas for nurses, but for the combination of job opportunity, research, and educational excellence, it's hard to beat the capital city of Austin. Choosing a nursing school in Austin, Texas means researching several degree programs to find one that will offer you the knowledge and skills you need to succeed.
Accredited nursing schools in Austin, Texas have met specific criteria that prove they are capable of producing graduates who are able to consistently excel in their field. Accreditation is earned by providing coursework that surpasses industry standards and offers the highest quality education possible. Graduates who earn a BS or MS in Nursing from an accredited college or university can expect to have the skills they need to excel in their careers.
---
---
How We Ranked the Best Nursing Schools in Austin
If you're looking for a nursing school in the Austin, TX metropolitan area, TopRN editors have done a lot of the work for you. We feature only accredited, reputable institutions, ranking schools according to their cost, reputation, and variety of programs.
---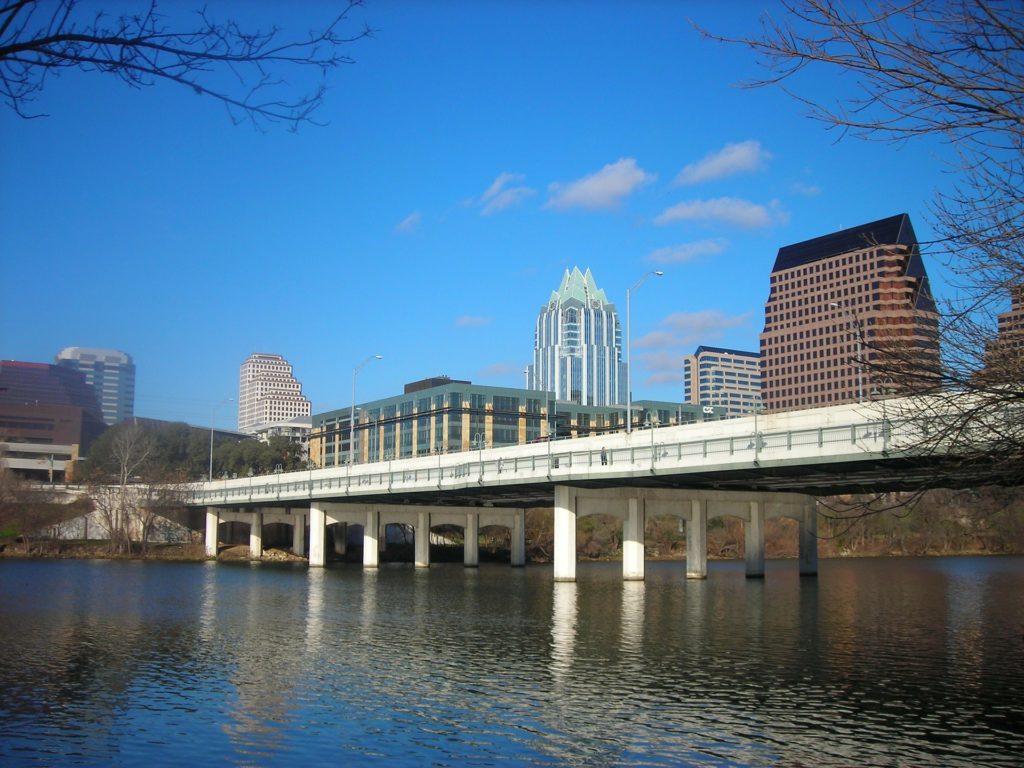 ---
1. University of Texas at Austin

At the top of the list of the best nursing schools in Austin is the University of Texas at Austin. The school offers a BSN, ADN-BSN, MSN, AE-MSN, PhD, AE-PhD, and DNP. The alternate entry (AE) programs are designed for students who already have a bachelor's or graduate degree in another field besides nursing. The nursing programs at the University of Texas at Austin are both practical and theoretical. Students are prepared to serve as nurses in many different clinical settings. The bachelor's degree also prepares students to further their education at the master's or doctoral level.
The University of Texas at Austin School of Nursing is a leader in nursing education in the US. The school has a committed faculty that engages the students in learning. The faculty participates in cutting-edge research focused on promoting health at every age and on health behaviors. Students are prepared to enjoy rewarding careers as nurses.
HIGHLIGHT: The MSN program has five concentrations to choose from.
Programs: BSN – DNP/PhD
---
2. Texas State University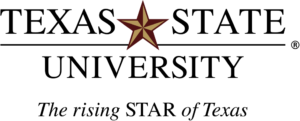 Texas State University offers a Bachelor of Science in Nursing, RN to BSN, and a Master of Science in Nursing. There are three concentrations to choose from for the MSN. They are psychiatric and mental health nurse practitioners, leadership and administration, and family nurse practitioners. The BSN program accepts 100 students each year, all of whom must start their coursework in the fall. There are prerequisites that must be completed before beginning the program. The prerequisites are not available at the Round Rock campus. Students at TSU are prepared to meet the challenges of a changing healthcare environment as they begin their nursing careers.
The St. David's School of Nursing at Texas State University is a new school that was founded in 2010. The school has a state-of-the-art building located on the Round Rock campus at TSU.
HIGHLIGHT: The school is transitioning to offering online courses for its BSN program.
Programs: BSN – MSN
---
3. South University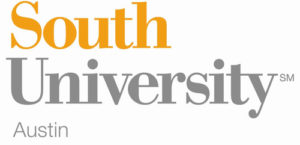 South University offers three nursing programs at its Austin, TX location. They are the BSN program, the RN to BSN program, and the Master of Science in Nursing with a concentration in family nurse practitioner. As one of the best nursing schools in Austin, South University provides nursing students with a solid foundation that prepares them to enter the field of nursing. The BSN program is designed for students who are not registered nurses. There are prerequisites that must be completed before entering the program. Graduates are able to care for families and individuals and demonstrate professionalism and critical thinking and communication skills.
South University is a warm community made up of faculty, students, and staff who all want to help students reach their educational goals. The school offers small class sizes and experiential learning that provides hands-on experience to students.
HIGHLIGHT: The BSN program prepares students for the NCLEX-RN exam.
Programs: BSN – DNP
---
4. Texas A&M Health Sciences Center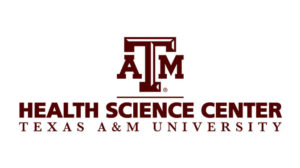 Texas A&M Health Sciences Center offers a traditional Bachelor of Science in Nursing, a second-degree BSN, an RN to BSN, and a Master of Science in Nursing with three concentrations to choose from. The concentrations are forensic nursing, family nurse practitioner, and nursing education. The BSN program requires about 59 credit hours of prerequisites before entering the program. The program itself consists of 61 credits of nursing coursework and takes two years to complete. The prerequisites can be taken at any regionally accredited school. The program is open to transfer students only.
The Texas A&M College of Nursing is committed to training students to be leaders within the profession of nursing. The school helps graduates succeed by providing them with a strong foundation. The faculty is committed to helping students succeed by providing a transformational and engaging learning experience.
HIGHLIGHT: Students at the Texas A&M College of Nursing gain experience from clinical training in various settings.
Programs: BSN – MSN
---
5. Western Governors University

As one of the best nursing schools in Austin, Western Governors University offers a prelicensure Bachelor of Science in Nursing as well as an RN-to-BSN program. At the master's level, the school offers three BSN-to-MSN programs and three RN-to-MSN programs. The concentrations are the same for both the BSN-to-MSN and RN-to-MSN programs. They are leadership and management, education, and nursing informatics. Students in WGU's nursing programs learn how to make a difference in their patients' lives by helping to bring about better patient outcomes.
The College of Health Professions at Western Governors University offers surprisingly low tuition. The cost for a single semester is the same whether you complete 12 credit hours or 30—so students can save money by completing more credit units in a term. WGU uses competency-based learning, so as soon as you can pass the exam or complete the project, you can move on to the next class.
HIGHLIGHT: All of Western Governors University's programs are offered online.
Programs: BSN – MSN
---
6. Austin Community College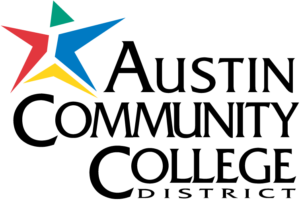 One of the best nursing schools in Austin, Austin Community College has an Associate in Professional Nursing and an RN-to-BSN program. The associate program prepares students to provide care as nurses or to transfer to a bachelor-level nursing program, such as the RN-to-BSN program. RNs who have a diploma or associate degree can enroll in the RN-to-BSN program. Students learn about health policy, community health, leadership, management, and research. Graduates are ready to seek employment in positions such as patient unit coordinator and nurse manager.
Austin Community College is the main gateway to technical training and higher education for Central Texas. The school strives to provide access to affordable education to anyone who wants to earn a degree.
HIGHLIGHT: Graduates of ACC's Associate in Professional Nursing program are given preference in the admission process for the RN-to-BSN program.
Programs: BSN
---
7. Concordia University Texas

Concordia University Texas is also one of the best nursing schools in Austin. This school offers a Bachelor of Science in Nursing with three pathways to the degree: traditional, direct entry, and accelerated. In the traditional program, students start out as pre-nursing majors while they complete the pre-nursing sequence. They can then apply for entry to the nursing program. In the direct entry program, qualifying freshmen can secure their places in the nursing program in advance. Students who have earned a degree in another field can take advantage of the accelerated program to earn their BSN as a second degree.
The College of Health Sciences at Concordia University strives to promote safe, high-quality patient care within healthcare settings. The school develops Christian leaders in the healthcare sector. The school has received approval from the Texas Board of Nursing and is accredited by the Commission on Collegiate Nursing Education.
HIGHLIGHT: Students can gain hands-on experience through simulation labs.
Programs: BSN
---
8. Texas Lutheran University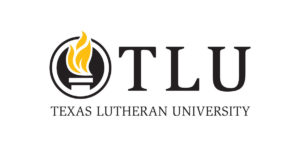 Texas Lutheran University offers two tracks for the Bachelor of Science in Nursing. The pre-licensure BSN is for undergraduate students who wish to major in nursing, and the accelerated BSN is for students who have earned their bachelor's degrees in another field and want to pursue a second degree in nursing. Graduates of the program who pass the NCLEX-RN exam are eligible to become licensed in the state of Texas. There are prerequisites that must be completed before entering the program. There is a virtual workshop available that helps prepare students for the TEAS nursing entrance exam.
The Texas Lutheran University Department of Nursing prepares nurses who care for patients at their most vulnerable state. The school produces graduates who can communicate effectively and teach people how to protect their health.
HIGHLIGHT: Students in the BSN program receive 945 hours of real-world clinical training and simulation experience.
Programs: BSN
---
9. St Edward's University

St. Edward's University has an articulation agreement with the Louise Herrington School of Nursing at Baylor University to grant St. Edward's graduates preferential placement in Baylor's FastBacc program, which is a BSN designed for students who already have a degree. Students who wish to enroll in the FastBacc program must complete the prerequisites for the program while studying at St. Edward's University. St. Edward's University graduates are given preference over all other non-Baylor students applying to the FastBacc program.
The Louise Herrington School of Nursing at Baylor University is located in Dallas, TX and strives to prepare nurses to serve, learn, and lead through a combination of excellence in academics and faith. The school was founded in 1909 and has been offering bachelor's degrees since 1950. The Louise Herrington School of Nursing also offers MSN and DNP programs.
HIGHLIGHT: After completing the FastBacc program, students will be prepared to take the NCLEX exam.
Programs: BSN
---
10. Central Texas College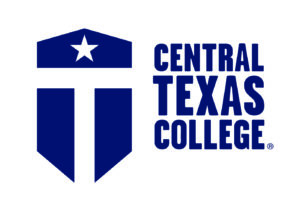 Central Texas College offers an Associate Degree Nurse program for traditional undergraduate students and a nursing option for articulating students for LVNs and paramedics. The degree for articulating students is an Associate of Applied Science in Nursing. Required courses for the ADN program include microbiology for non-science majors, anatomy and physiology I, health assessment, anatomy and physiology II, foundations for nursing practice, mental health nursing, principles of clinical decision making, general psychology, clinical nursing I-IV, and life span growth and development.
Central Texas College promotes employability, completion, and student success. The school serves a diverse population and provides quality educational experiences to its students. CTC values responsibility and accountability, ethical professional practice, and excellence in all areas. The school believes that every individual is worthy of dignity. The school has open admissions and provides programs up to two years in length.
HIGHLIGHT: The nursing programs at Central Texas College prepare students to take the NCLEX.
Programs: ADN
---
How Do I Choose a Nursing School in Austin?
When choosing from the many nursing schools in Austin Texas, students may make their final decision based on how much of their coursework they can take online. A flexible schedule is a must for students who are already working a full-time job. Being able to continue to work while they are attending school will help them to gain the experience they need to build their hands-on skills and further their careers. While there will be some classes that must be taken in a classroom, being able to study online offers distinct advantages in terms of studying when it is most convenient.
Another consideration when choosing a nursing school in Austin is affordability. There are several ways you can cut the cost of schooling if you know what is available. Grants and scholarships are the cheapest ways to pay for your education because they do not have to be paid back. Some grants are available for two or more years. In addition to grants and scholarships, you may also want to look into government-subsidized student loans that offer a lower interest rate than privately funded student loans.
---
How Is the Job Market for Nurses in Austin?
Nurses are in high demand all over the country. Austin, Texas is an area where nurses can find ample job opportunities. Nursing jobs in Austin Texas can be found in almost every healthcare setting. From nursing homes to hospitals and every healthcare facility in between, nursing jobs are available for graduates who have just passed their state bar to seasoned professionals who have many years of service under their belt. In many situations, doctors' offices and urgent care facilities will pay top dollar for new nurses who have proven their skills with high scores on their state boards.
Job opportunities are so abundant that many nurses who are close to retirement agents are choosing to stay on at their jobs to avoid having their patients suffer. Even though the number of nursing graduates has risen over the past few years, there is still a shortage of qualified nurses who are willing to work the long hours that are required in hospital and assisted care facilities. A BS or MS in nursing is a valuable commodity for those who are interested in the field.
Opportunities are also available for nurses who have years of experience. Those who have been around the industry for many years have earned valuable information that would allow them to be effective in a management position or as a director of nursing. These positions offer minimal hands-on contact with patients and an increase in responsibilities. In addition to more responsibility, the candidate for this type of position will also see a dramatic increase in their earnings and benefits throughout the year.
---
How Much Do Nurses Make in Austin?
Nurses can expect to make on average, $41,000 to $58,000 per year if they are just starting out and have at least a BS in nursing. Nursing graduates can make up for their lack of experience by getting better grades in school. Although grades aren't the same as experience, they are a good way to evaluate the skill level of the student. Students who excel at their practical tests are often more highly skilled are better prepared to pass their state board exam.
Nursing graduates who have completed an MS or higher in nursing and have been working in the field for several years can expect to make a much higher wage than other nurses. The average salary for a nurse with both education and experience can range from $71,000 on the lower end to well above $121,000 on the high end. The more experience a nurse has, the more opportunities for leadership and management they will receive. This is true especially when Director of Nursing positions come open.
Nurses who have chosen a specific field can also expect to make a higher than normal salary if they show exceptional skills in that area. Emergency room nurses, pediatric care, cardiac care, and surgical nurses all have specialized skills that make them a valuable asset to whatever team they are working with. Their education and hands-on experience in their respective fields can be invaluable in situations where every team member must have exemplary skills.
cities in Texas for nurses (including Dallas and Houston),
---
Related: