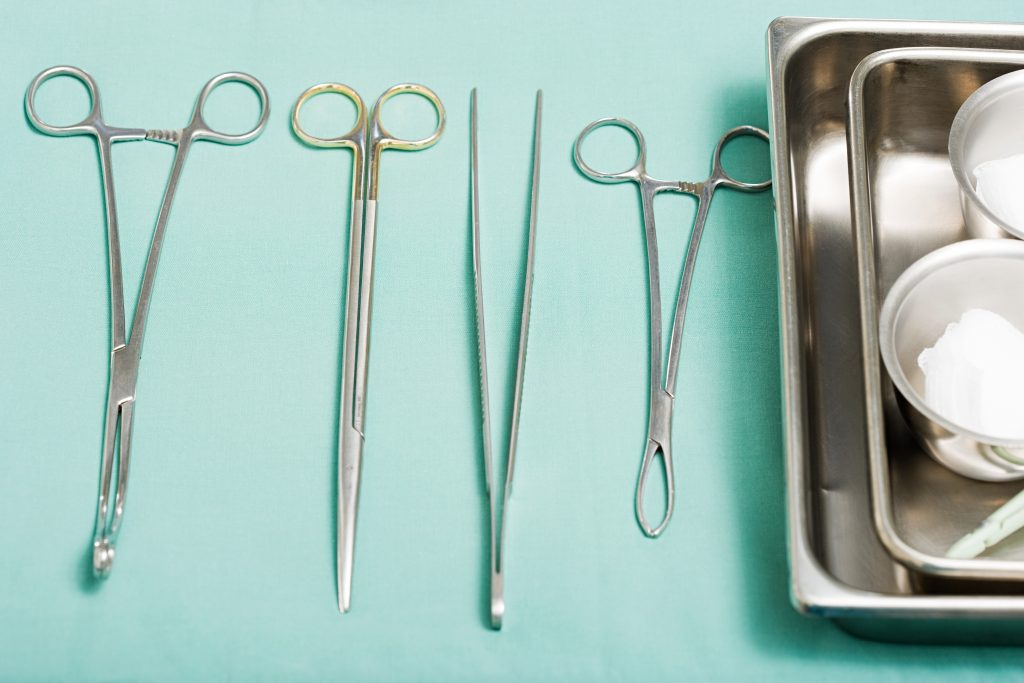 Medical Surgical Nurse Job Description
What is a medical-surgical nurse? Medical-surgical nurses are registered nurses (RNs) who offer care to patients across a myriad of settings, including surgical centers, hospitals, free-standing clinics, home health, and other healthcare environments. Med surg nursing is the largest Nursing specialty, but it's also the basis for all other Nursing specialties.
---
What is Med Surg Nursing?
So, it's important to answer the question: "What is medical surgical nursing?" A medical-surgical certified nurse provides care for acutely ill adult patients who are recovering from surgery, disease, and a range of other medical issues. With evolutions in the world of medicine, Medical-surgical nurses can work for home health care, emergency departments, out-patient clinics, ambulatory surgical centers, humanitarian relief settings, skilled nursing care services, battlefront surgical units, and beyond. The med surg nurse has the flexibility and mobility because the role is in critical need around the world.
So, the next step is to understand and appreciate: what does a med surg nurse do?
---
What Does a Medical Surgical Nurse Do?
Medical surgical nurses assist anesthesiologists, surgeons, and other health care professionals during care and treatment procedures. Medical surgical nursing is a versatile professional option that involves diagnosing and treating complex medical needs. A medical surgical certified nurse may handle patients and their families across age groups, including complex and multiple chronic diseases.
The role in med surg nursing can vary, with specific coursework available to prepare a candidate for each role. As a Scrub Nurse, the person may prepare the operating room, keeps the field sterile, and sets up the tools and equipment needed. The scrub surg nurse also clears away the tools and preps the patient for transport.
---
Circulating Nurse or Perioperative Nurse
As a Circulating Nurse or Perioperative Nurse, the med surg nursing role involves maintaining a comfortable and safe environment in the surgical room. The duties of the certified medical-surgical nurse can include requesting that the family sign the consent form prior to surgery, verifying the patient's identity, assisting the anesthesiologist, as well as prepping and inspecting equipment for surgery.
When the certified medical-surgical nurse takes on the role of the RN First Assistant, the person has the critical care position of monitoring the patient's vital signs to make sure that respiration, blood pressure, and heart rate are all within an acceptable range. The person may apply dressing, perform CPR, perform an assessment, and suture wounds as directed by the medical staff.
---
Operating Room Setting
Finally, a certified medical surgical nurse can take on the role of Operating Room Director, with a range of business-related job duties including staffing oversight and budgetary concerns. The role affords some flexibility across surgical nursing settings, and requires close interaction with the doctors, staff, anesthesiologists, and nurses who are working to make sure that the surgery goes well, with high-quality, safe care.
While the certified medical surgical nurse fulfills demanding roles in the Operating Room (and out), the role may involve a signing bonus and the knowledge that it's a role that is essential for the care and survival of the most critically ill patients. Nurses take on these roles because they want to make a difference, but it's also gratifying to see the immediate after-effect of their work.
---
Education Requirements
For those wondering how to become a certified medical surgical nurse, the options are clear. Medical surgical nursing requires a range of highly technical skills and techniques. To become a medical surgical certified nurse, a nurse must become or be a licensed registered nurse (RN), and then the pathways include:
A diploma (2-3 years)
Associate degree in Nursing (ASN) (2 years), or
With growing demand for the medical surgical nursing, there may be some flexibility for hiring while a candidate continues to pursue the BSN and MSN. The BSN is increasingly preferred and even sometimes listed as a prerequisite of continued employment, and the MSN is also a valuable addition.
---
How to Become a Medical Surgical Nurse – Med Surg Certification Requirements
If a Registered Nurse meets the med surg certification requirements as established by a credentialing organization, like the American Nurses Credentialing Center, the nurse can become certified in the Medical-Surgical Nurse Specialty. The certification for medical surgical nurses is also possible through the American Nurses Credentialing Center. A credential is a great way to boost a nurse's career, while the person works to achieve national and international recognition. To encourage a nurse to become credentialed, a hospital or medical group may also offer a pay raise and/or coverage or reimbursement of the exam fees upon successful completion of the certification.
---
Salary
The certified medical surgical nurse salary has a median pay of $71,730 (or $34.48 per hour). A medical surgical nursing salary will depend on what the position entails (what they do), since there is such a range of positions for the job, from scrub nurse, circulating nurse, RN First Assistant, etc. Still, the medical surgical nurse salary has a faster than average job outlook of 12%.
---
Related: