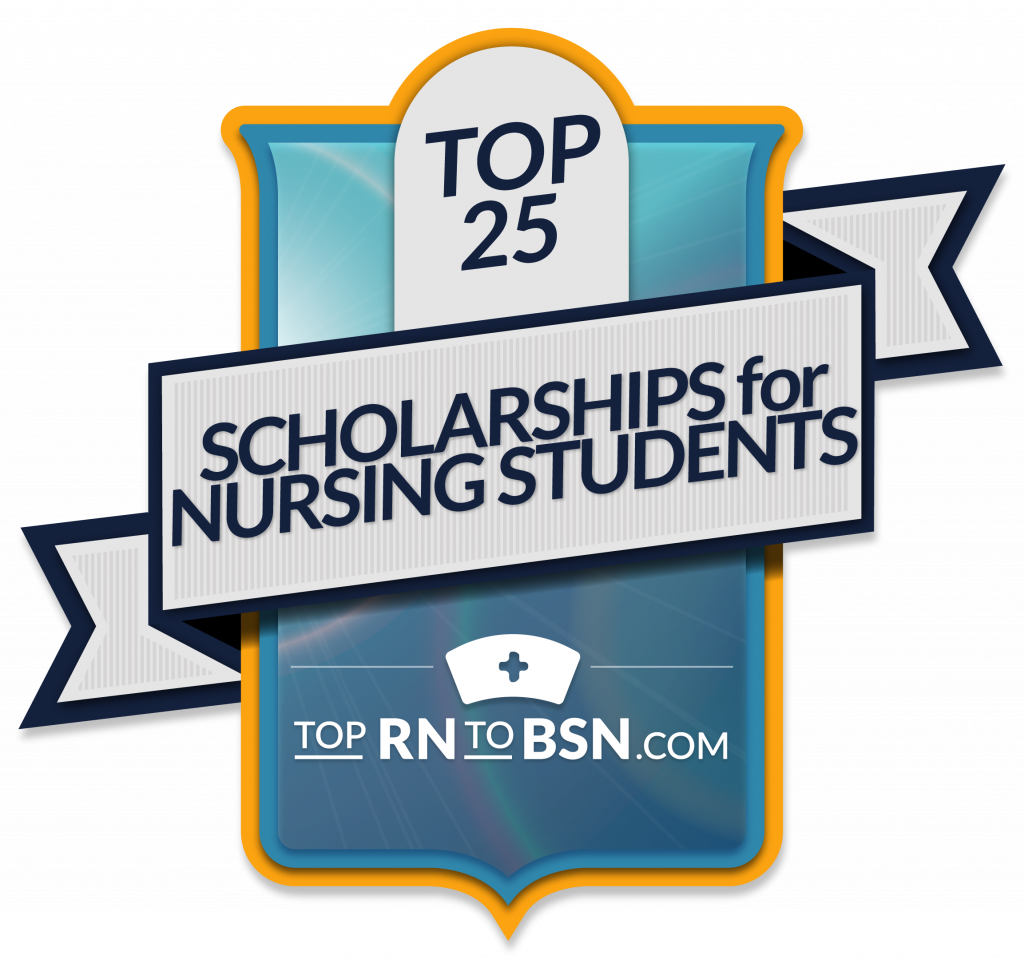 Top Nursing Scholarships
The top nursing scholarships for students offer aid to nursing students to help cover tuition and supplies for nursing school. Nursing scholarships, grants, and other financial aid are a necessity for financing an RN or BSN program. Let's face it, nursing school is expensive. Between rising tuition, textbooks, flashcards, clinical scrubs, and other incidentals, nursing students are beyond broke.
On top of school expenses, many nursing students have the cost of childcare in order to attend classes. Additionally, they pay for costly convenience food during their demanding nursing degree programs. Receiving a scholarship for nursing study can make all the difference in their own health and well-being. Nursing scholarships, grants, and financial assistance also provide mental security for students to stay focused on learning.
---
---
1. AfterCollege – AACN Scholarship Fund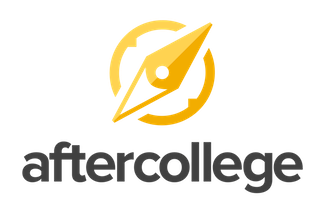 AfterCollege began in a college dorm room at Stanford University in 1999. And it has launched thousands of rewarding careers and become the largest career network for college students and recent graduates. It is their mission to connect students and recent graduates with employers looking to fill entry-level jobs or internships. AfterCollege puts the student first when making every decision, their belief is what benefits the students, benefits all. Their products are easy to use and navigate and have top-notch customer service. Using their incredible professional networks and a patented job search algorithm, they have been successfully assisting students with career-building tools which help them land "that all-important first job."
AfterCollege proudly supports students by offering the AfterCollege-AACN Scholarship. This award is for students pursuing a bachelor's, master's, or doctoral degree in nursing. The fund gives special consideration to students who become nurse educators, completing their RN-to-BSN, and RN-to-MSN programs, as well as those students involved in an accelerated program. The scholarship is in the amount of $2,500 and is awarded each quarter. Winning students must enroll at an AACN member school. You may check their website for a list of AACN member schools, as well as additional scholarship information and application.
Award Amount: $2,500 quarterly
Deadline: March 31, June 30, September 30, December 31
---
2. American Association of Colleges of Nursing – Geraldine "Polly" Bednash Scholarship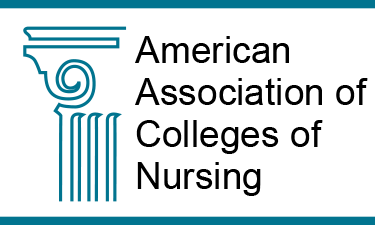 The American Association of Colleges of Nursing (AACN) works to establish quality standards for the education of nursing. Their vision is to be "…the collective voice for academic nursing, AACN serves as the catalyst for excellence and innovation in nursing education, research, and practice." For the 810 member schools (public and private institutions), the AACN assists member schools in implementing the standards set forth. In addition, they will use their influence on the nursing profession to improve health care as well as promote support from the public for the nursing community including education, research, and practice.
This scholarship offers (2) $5,000 scholarships (4) four times per year to the top nursing school applicants. Applicants need to enroll at an AACN member institution affiliated with CastleBranch. Students can also submit applications to a nursing school through NursingCAS. Candidates must maintain a 3.2-grade point average in their current program or at the last school they attended. Because of the volume of applicants, only the winners will be notified. All winners are in the AACN News Watch e-newsletter and on the AACN Website. Please see the website for application instructions.
Award Amount: $5,000
Deadline(s): Jan 31, April 30, July 31, Oct 31
---
3. American Nephrology Nurses Association – Career Mobility Scholarship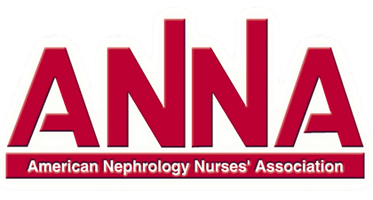 The American Nephrology Nurses Association (ANNA) works to improve its members' lives through education, networking, and science. They do this by developing and updating standards of practice, supporting research, enhancing the education of practitioners, and providing a platform for communication and cooperation. ANNA encompasses all the issues across all areas in the field. With 9,000 registered nurses across the United States, our nurses work in freestanding dialysis units, hospital outpatient, and inpatient units. They practice in all areas of nephrology such as hemodialysis, chronic kidney disease, peritoneal dialysis, acute care, and transplantation.
The Career Mobility Scholarship is for members pursuing a BSN or advanced nursing degree. There are four (4) $5,000 annual scholarships. Applicants must be full members for a minimum of two years at the time of the application. Involvement in nephrology-related nursing care and holding a certification through the Nephrology Nursing Certification Commission. Candidates must also be in a baccalaureate or higher program. Applications are on their website.
Award Amount: $2,000 (5 scholarships available)
Deadline: October 15
---
4. American Nephrology Nurses Association – Janel Parker Career Mobility Scholarship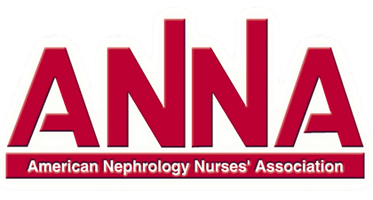 ANNA supports the continued education of nurses who specify in the field of nephrology. With the growing demand for quality nephrology care, member nurses are in a pivotal position to enhance this care with improved quality for patients who suffer from kidney disease.
Through continued education in this field, it is ANNA's hope to have a positive impact on nephrology patients. Its research improves and raises the standard competency in practice. Using this evidence-based research and putting it into practice can support interdisciplinary teamwork which is essential to maintaining cost-effective and high-quality patient care.
Janel Parker is the namesake of the Janel Parker Scholarship. She used her education in nephrology nursing and her leadership skills to enhance and develop this specialty with the goal of providing the absolute best patient care. Parker served nurses by providing them with the best in special education, access to research, and also career development. Additionally, she was a founding member and charter president of the Nephrology Nursing Certification Commission and the president of ANNA from 1986 to 1987. She also lent her experience and passion for education by sitting on the Editorial Board for the Nephrology Nursing Journal along with being an editor of the first edition of the Contemporary Nephrology Nursing textbook. Janel is held in very high regard by her nursing colleagues and was a friend and mentor to many nursing students.
Award Amount: $2,500
Deadline: October 15
---
5. Danish Sisterhood of America – Elizabeth Garde National Scholarship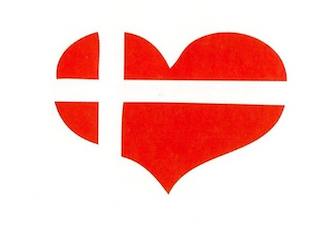 Inspired by the success of the Danish Brotherhood of America, Christine Hemmingsen founded the Danish Sisterhood of America in 1883. With such rich Danish culture and a long history of distinguished servitude, the DSA strengthens the Danish heritage.
DSA continues Danish customs and traditions. So if Danish heritage interests you, join the largest national organization of Danish women. There are several lodges across the United States and Canada established to provide social and financial aid to new Danes in this land. Today they promote friendship, organize civic projects and promote heritage for the generations of the future.
The DSA is very proud to offer a variety of scholarships made possible through endowments and memorial funds. The scholarships are supplemented by donations from individual members, lodges, and districts of the Danish Sisterhood. And no membership dues support these scholarships and grants. The Elizabeth Garde National Scholarship is available to members seeking a profession in nursing or another medical field. Students should be post-high school or graduate students, a GPA of 3.0 or higher is required. This one time scholarship is open to any current member or their children, regardless of their age.
Award Amount: $850
Deadline: March 1
---
6. DAR Caroline E. Holt Nursing Scholarship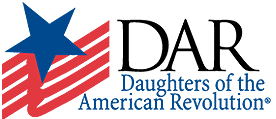 The Daughters of the American Revolution (DAR) is a non-political women's service organization. Founded in 1890, this group of strong, dedicated women works together to serve their communities.
They preserve history and honor and support those who serve our nation. They provide restoration and maintenance of historical sites, provide volunteers to assist military veterans, and enjoy celebrating with the newest citizens in naturalization ceremonies. This is a diverse group of ladies who are passionate about honoring our nation in a wide variety of ways. While they work to preserve the rich history of our nation, they are also involved in current and relevant events and social issues.
While the DAR offers a wide range of scholarships, the Caroline E. Holt Nursing Scholarship is a one-time award for members pursuing a nursing degree. This generous $2,500 award is for members in financial need enrolled in a nursing program. Please include your letter of acceptance or your transcript of your current program with your application. Three students will benefit from this scholarship each year. Please see the website for more information and where to send application materials.
Award Amount: $2,500
Deadline: February 15
---
7. DAR Mildred Nutting Nursing Scholarship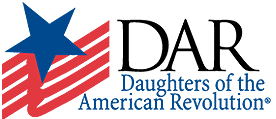 Who are the Daughters of the American Revolution? It is a group of women with diverse backgrounds, a variety of professions, and interests but all with a common lineage of patriots of the American Revolution.
Any woman regardless of race, religion, or ethnic background with proof of lineage may join. The four founding members were very non-traditional, especially in their day. Two were single, and the other two were widows. These strong, independent women set the stage for the organization to empower, celebrate, encourage, and strengthen its members. Today, you will find authors, adventurers, artists, reformers, humanitarians, teachers, engineers, doctors, nurses, and any other occupation where you find passionate women, even pioneers of space!
The Mildred Nutting Nursing Scholarship is one of many scholarships from the DAR. The Daughters encourage and support the education of its members. This scholarship is available to those who are pursuing a nursing degree. Members must be able to show financial need, as well as a letter of acceptance or current transcripts from an accredited nursing institution. For this particular scholarship, preference is for a student from the Lowell, MA area of the country. This is a one-time scholarship awarded to (2) two students each year.
Award Amount: $2,000
Deadline: February 1
---
8. DAR Madeline Pickett (Halbert) Cogswell Nursing Scholarship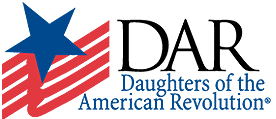 There are several reasons to join the Daughters of the American Revolution. Many of our more than 185,000 women form bonds for life and together honor their revolutionary ancestors. They promote historic preservation and education, and salute patriotism in their home communities.
By joining DAR, you will have the opportunity to contribute to service projects, preserve the legacies of patriot ancestors, gain leadership experience, and promote service and fellowship by providing civic services to your community. Another way the DAR provides service is to our current military members and veterans. They preserve their patriot roots by supporting the patriots of today serving our country.
The Daughters of the American Revolution are dedicated to promoting education for their members. They offer a large number of scholarships and grants in all areas of study. The Madeline Pickett Cogswell Nursing Scholarship is specifically offered to members pursuing a degree in the nursing field. Applicants must be members or descendants of members or be eligible for membership in the NSDAR. Be sure to include the DAR membership number of the mother, who must be current with her dues on the application. This award is granted to (2) two students each year.
Award Amount; $2,500
Deadline; February 15
---
9. Dermatology Nursing Association – Career Mobility Scholarship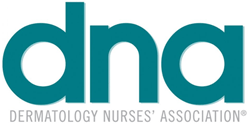 It is the vision of the Dermatology Nursing Association (DNA) to be the authority in expertise and knowledge worldwide for the specialty of dermatology. They show their integrity by making decisions that are transparent, actions that are honest, and behavior that is ethical. The DNA values each individual with respect and dignity. Because of their commitment to the individual and the profession, the DNA supports and encourages excellence in education and quality resources. When you join DNA, you will be a part of a nationwide network connecting dermatology leaders in nursing who are raising the bar for quality standards in dermatologic nursing care.
The Career Mobility Scholarship is to support the continuing education of a member that will amplify their presence in the dermatologic community. Candidates must be active in the DNA for at least 2 years, and be employed in the specialty of dermatology. Or, applicants can be enrolled in a certified nursing program pursuing a degree to an LPN or RN. Winning candidates will be required to write an article for FOCUS within one year. Please see the website for details regarding application submission such as letters of recommendation, professional statements, and documented involvement in DNA.
Award Amount: $1,000
Deadline: September 15
---
10. DiversityNursing[dot]com – Education Award
DiversityNursing was created in 2007 initially as a job board, community, and information resource for nurses – offering total inclusion regardless of age, race, gender, religion, education, national origin, sexual orientation, or disability.
Over the past decade, it became a popular website that nurses went to first for job opportunities and educational information. The website addresses all levels of nurses from students to CEOs. Additionally, Schools of Nursing are always looking to increase diversity in their student population, hence the name – DiversityNursing. The site allows schools to promote awareness of a growing demand for nurses from across the country and beyond. Healthcare Institutions should reflect diversity in their populations as well meeting industry skill demands.
Each year, DiversityNursing offers a $5,000 Educational Award. Applicants must be currently enrolled full or part-time in an accredited nursing program and be US citizens. Applicants may submit each year, both new and returning submissions must follow the same criteria each year. Candidates must create a Jobseekers account on the website. There is no requirement for an essay, but each applicant must complete the Educational Award Registration Form on the website. Not all fields are required, but it is much appreciated if you fill the form out in its entirety. Please see the website for additional details.
Award Amount: $5,000
Deadline: May 6
---
11. Emergency Nurses Association – Elizabeth "Betty" B. Moore Undergraduate Scholarship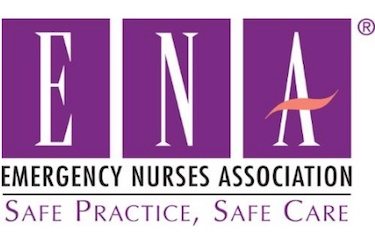 The Emergency Nurses Association was founded by Judith Kelleher and Anita Dorr using the principles of their mission statement: to advocate for patient safety and promote excellence in emergency nursing. The association today is filled with emergency nurses nationwide who are taking advantage of their educational resources, government relations, practice resources, and networking capabilities.
Education is a top priority for the ENA, their website boasts "advance your knowledge, advance your practice." With a variety of learning and continuing education programs and seminars, their members are at the forefront of exceptional emergency care. A plethora of resources can be found on their website pertaining to education such as TNCC, TNCC 1-day renewal, ENPC, CEN Online review, Free CE, and more.
The Elizabeth "Betty" B. Moore Undergraduate Scholarship is one of the many scholarships available through the CNA's Educational Foundation. Betty was a dedicated and outstandingly skillful emergency nurse. She was an early member of the ENA and advocated for continuing education. Moore was a mentor to many who knew her. And she was dedicated to giving back to her community through many medical mission trips. This scholarship is awarded to an undergraduate nursing student who would like to pursue emergency nursing and has financial needs. Applicants do not need to be members of the ENA but are required to submit a letter of recommendation from a current ENA member. This scholarship is eligible for renewal.
Award Amount: $5,000
Deadline: April 28
---
12. Emergency Nurses Association – Anita Dorr Graduate Scholarship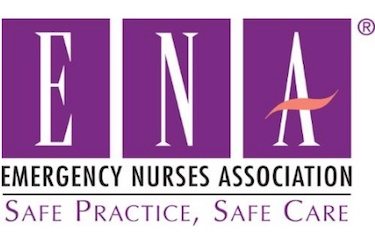 The Emergency Nurses Association is a nationwide group of over 42,000 emergency nurses who are together promoting "safe practice, safe care." The ENA was established to create a space, forum, and collection of resources for nurses who specialize in emergency medicine.
Being a member of the ENA gives our nurses free monthly CE classes, online courses and toolkits, reduced fees for Emergency Nursing Conferences, and discounts on certifications and re-certifications. In addition to focusing on continuing education and learning, ENA also allows our members access to our online member community and job boards.
The ENA Educational Foundation offers members access to many scholarships and grants. Anita Dorr, RN, FAEN was a co-founder and first executive director of the Emergency Nursing Association. She was an integral part of the organization's success and her passion for emergency nursing was crucial in getting the ENA where it is today. She is credited for the 1967 invention of the first "crisis cart" for emergency nursing – today, it is known simply as the "crash cart." This scholarship is for graduate students pursuing a master's degree in nursing who are focusing on administration. Please see the website for details, applicants must meet all standard eligibility requirements.
Award Amount: $5,000
Deadline: April 28
---
13. Emergency Nurses Association – Board of Certification for Emergency Nursing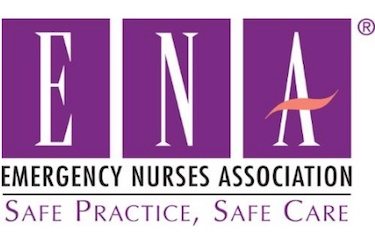 The Emergency Nurses Association values education as one of its core principles. To that end, they have established the ENA Educational Foundation. Its mission is to make scholarships and grants available to those nursing students pursuing the discipline of emergency nursing.
The Foundation was established in 1991, and since that time, it has been able to award upwards of $2.5 million in educational scholarships along with research grants specific to emergency nursing professionals. In addition to the scholarships and grants, the Foundation also provides financial assistance in scholarship forms for members to attend ENA Conferences.
The Board of Certification for Emergency Nursing Scholarship is granted to students in a doctoral program in nursing. To be eligible for this scholarship, you must currently have a BCEN credential (CEN, CPEN, CFRN, CTRN, or TCRN). Proof of acceptance and enrollment into an accredited institution and program is also required. Applicants who are less than six months post-completion of their formal coursework and comprehensive exam may still apply. If candidates are more than six months post-completion, unfortunately, they will not be eligible. A written statement regarding their career aspirations for emergency nursing is to be included with the application.
Award Amount: (2) scholarships for $5,000
Deadline: April 28
---
14. eQuality Scholarship Collaborative – Nursing Scholarships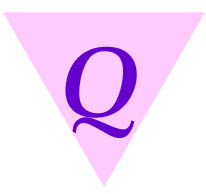 eQuality began in 1989 as a collaborative in the San Francisco Bay Area. Its founders are comprised of individuals who were a part of the Pacific Gas and Electric Company's lesbian and gay employee group, today that group is called the PG&E PrideNetwork. After the initial year, the Bay Area Network of Gay and Lesbian Educators joined the program. Over the years, many more individuals and organizations have joined the Collaborative. eQuality has proudly served over 330 scholarships worth over $1.2 million. This is a volunteer-led group to keep costs low, and are proud to be fiscally sponsored by the Horizons Foundation.
eQuality is offering two nursing scholarships this year in the amount of $6,000 each. To qualify applicants should be enrolled or accepted into an accredited ADN, BSN or RN program in California. Current college applicants must be in good academic standing, new students should have a 3.0 or higher high school GPA (with emphasis on math and science). Selections will be based on service to the LBGT+ community, demonstrated leadership skills, hardship or special circumstances, as well as academic achievement. Applicants must also be available for an interview either in person or by phone. eQuality encourages all students who are residents of California to apply regardless of sexual orientation or gender identity.
Award Amount: $6,000
Deadline: February 9
---
15. Foundation of the National Student Nurses' Association – General Scholarship Program

The Foundation of the National Student Nurses' Association has one simple mission: to support the education of nursing students and to promote the profession of nursing. To this end, they hope to provide a diverse, well-educated, thriving workforce comprised of leading healthcare providers. When this happens, the quality of patient care increases, and the quality of life improves for all. The FNSNA has built this foundation on core principles which include: excellence, integrity, inclusivity, and community empowerment. Each taken at face value has tremendous strength on its own, but when combining all those principles together, it becomes a winning combination resulting in strong, responsible maintenance of the Foundation, and providing assistance to the best talent regardless of their specialty, race, religion or background.
The General Scholarship Program is open to all nursing students nationwide. There are many scholarships that typically reflect an area of specialties such as oncology, emergency, labor, and delivery. Additionally, many of the scholarships offered in this category will represent a certain population of the nursing profession that is under-represented such as men and minorities. Each scholarship will have its own set of requirements for the applicant. The awards range in value from $1,000 – $7,500 and are awarded annually. Please reference the website for the application and additional information.
Award Amount: variable $1,000 – $7,500
Deadline: January 31
---
16. Genesis Health Services Foundation – Nursing Scholarship

Dating back to 1869, the people who are a part of Genesis Health System have been providing quality, compassionate care to the citizens in the Quad Cities region of Iowa & Illinois. Genesis is the only locally owned and operated health system and over the past 150 years, a strong bond has formed between health care providers and the people they serve.
Today, Genesis has been recognized as one of the nation's top 100 health system and have achieved medical firsts in the nation. The people who work at Genesis, live in the community. Patients have security in knowing the health care decisions are being made by people who live and work in the same place – they all call "home." Not only does Genesis give outstanding care, but they are also at the forefront of groundbreaking research and clinical abilities.
Genesis has top-quality talent in its medical services. It is their people who make them the best in their region. So, they offer a variety of scholarships in the form of "loans" for those who want be a part of their Genesis community. The Nursing Scholarship is a program that provides forgivable loans for up to $10,000.
Students who are enrolled in or accepted to an accredited baccalaureate nursing program are residents in the Genesis Health System region. If the student works for Genesis for one year, 50% of the loan amount is forgiven, if (2) years accumulate post-graduation within the Genesis Health System, 100% of the loan is forgiven, which will give him the opportunity to qualify for loans for masters degree later on. This unique opportunity is available to students in the bi-state region of Iowa & Illinois, please see the website for complete details.
Award Amount: up to $10,000
Deadline: March 31
---
17. Good Samaritan Foundation – Good Samaritan Foundation Scholarships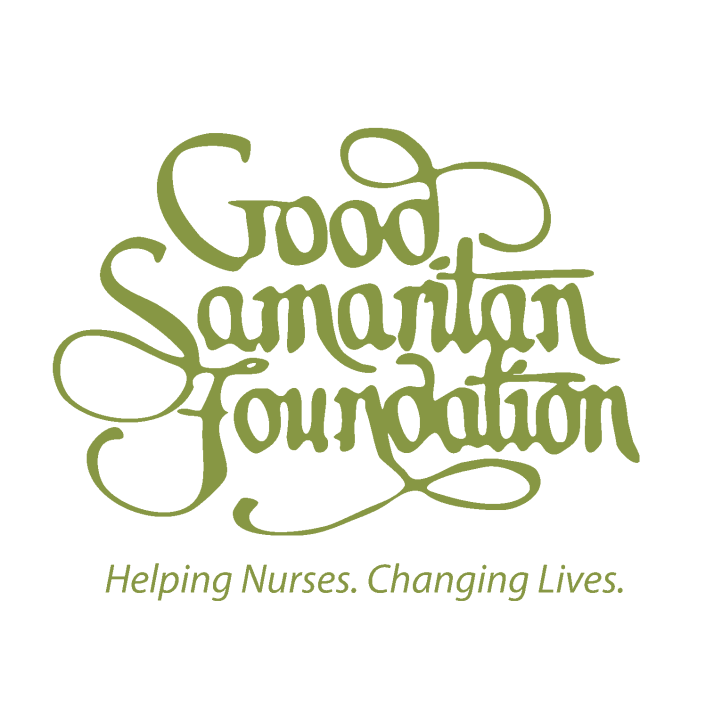 Founded by Rev. Clyde J. Verheyden, the Good Samaritan Foundation has one single mission: "to increase the number of highly trained and dedicated nurses at the bedside of Texas patients." For over 65 years, the foundation has been building a strong nursing workforce in Texas by attracting and providing financial assistance to those men and women who are called to a career in nursing. Scholarship assistance has been granted to students in more than 50 colleges statewide. Additionally, the Foundation frequently works with nurse advocacy organizations and hospital systems. Through the generosity of donors, the Good Samaritan has grown to become the largest private grantor of nursing scholarships in Texas.
The scholarship program was designed to financially support the education as well as economic development of low-to-moderate income Texans. This reduces the financial aid needed by the nursing institutions. The mission of the Foundation is to fund the students directly to offset the financial cost of their clinical nursing courses. The Good Samaritan Foundation focuses solely on the nursing profession, strengthening the quality of nursing care for patients by providing skilled, well-educated nurses throughout the great state of Texas. Please see the website for the scholarship cycle, this scholarship can be multiple times throughout the school year.
Award Amount: $1,000/Semester
Deadline: multiple dates, please see website
---
18. Hurst Review Services – American Association of Colleges of Nursing/Hurst Review Scholarship

Hurst Review Services has one goal, to prepare nursing students for the NCLEX-RN or NCLEX-PM exam and have them pass on the first attempt. By utilizing a (3) step approach Hurst's proven NCLEX system has helped thousands of students since 1988.
Their Critical Thinking and Application NCLEX® Review is up to date with the current NCSBN test plan – it provides students with everything they need to be well prepared and ready on exam day. First, the Hurst program will provide a critical review of core content and teach critical thinking and successful application skills. Secondly, students will learn NCLEX ® – specific testing strategies which help transfer thinking from nursing students to practicing nurses. Lastly, practice makes perfect! Hurst provides a Q Review which exposes students to the NCLEX ® style of exam. Each Q Review follows the actual format that students can expect to see on exam day!
The American Association of Colleges of Nursing continues its partnership with Hurst to provide scholarships for students who are working on attaining a professional nursing degree. Scholarships are available to all nursing students who are currently enrolled at a program within the AACN network. Please visit the AACN website to see if your school is a member. Scholarships are awarded twice yearly, with winners announced within 60 days of each deadline.
Award Amount: (2) $2,500
Deadline: January 15, July 15
---
19. National Association of Hispanic Nurses – NAHN Scholarship Program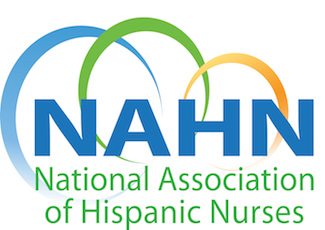 The National Association of Hispanic Nurses was established as a group to be a proponent for the advancement of healthcare in Hispanic communities. In addition, the NAHN strives to be a leader in education, and advocate for professional and leadership opportunities for Hispanic nurses.
Since its founding in 1976, the NAHN has been a united voice for licensed Hispanic nurses promoting policy change and offering perspective related to the health care needs of the Hispanic community. Part of their mission is to identify barriers that block the delivery of healthcare and the implementation of healthcare programs relating to Hispanic healthcare needs.
The NAHN is proud to offer scholarships to its student members each year. The various scholarships are awarded to students enrolled in accredited LVN/LPN, associate, diploma, baccalaureate, and graduate nursing programs. The selection is based on financial need, current academic standing, and US citizenship (or legal residence of the US). NAHN looks for those students who have the potential for promising career-making professional contributions to nursing, students with the potential to be role models for other aspiring nursing students. Each year, the number of scholarships varies, depending on the number of monies for distribution. Please check the website to see what the current distributions will be.
Award Amount: variable
Deadline: April 15
---
20. National Black Nurses Association – Dr. Lauranne Sams Scholarship

Founded in 1972, the National Black Nurses Association was organized to "represent and provide a forum for Black nurses to advocate and implement strategies to ensure access to the highest quality of healthcare for persons of color." The founding goals were to unite nurses of color so they could influence health care services for black patients, along with ensuring the inclusion of blacks in nursing education and leadership positions. The organization now represents 150,000 African American nurses from all areas of nursing, including students and retirees. There are chapters across the United States, Eastern Caribbean, and Africa. The NBNA focuses on excellence in education and services it members by conducting continuing education programs for nurses throughout the year. Additionally, it provides annual scholarships for students.
Dr. Lauranne Sams was the first President of the Association bringing her experience and leadership skills which strongly influenced the success the NABA is today. She is a former Dean and Professor of Nursing, School of Nursing, Tuskegee University in Tuskegee Alabama. This scholarship has a very proud and prominent history and is awarded to a student member who can demonstrate leadership and a commitment to serve through community service. The applicant may be pursuing a baccalaureate or other graduate nursing degree, have financial needs and have scholastic achievement.
Award Amount: $5,000
Deadline: April 15
---
21. Nurse[dot]org – Healthcare Leaders Scholarship

Nurse[dot]org is a fantastic resourcing website for nursing students as well as professional nurses. Their website gives access to job boards and can dial into specific specialties for nursing opportunities. In addition, you will find hospital reviews, and connections to the state, national, and international professional organizations so you can get connected in your area.
The Career Guide section of their website has helpful information regarding resume and interview preparation, continuing education, and scholarship information. There are also specialty nursing guides such as forensic nursing, dermatology nursing, labor and delivery, neonatal, and many more! In the blog section, you will find many helpful topics that affect all nurses, it gives an online sense of community to the nursing profession and is full of information, support and resources.
The Healthcare Leaders Scholarship is offered by Nurse[dot]org and is available to any student pursuing a nursing or medical career, who is at least 17 years old and has a GPA of 3.0 or higher. Applications should include a 600-1000 word essay on their medical field aspirations, career goals, and how this scholarship would help them in the achievement of their goals. Please see recommended topics on the application section of the website.
Award Amount: $1,000
Deadline: January 29
---
22. Nursing[dot]org – Nurses First Scholarship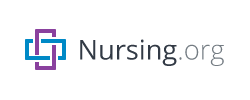 Another great website for all things related to nursing is Nursing[dot]org. This website provides so much valuable information from the beginning steps of your education to the takeoff and continuation of your career. On this site, you will find thorough explanations of the different nursing programs available: RN-to-BSN, Accelerated Programs, RN-to-MSN, and Online Nursing programs. This is a great way to research and see what program fits best into your goals and your lifestyle.
Once you decide on what program fits you best, you can explore their degree section to find the answers to questions such as: what kind of career will this degree offer, how much will make, how long will my education take, what kind of classes are involved and many more! It is an important resource to utilize so you know which direction to take your career.
Nurses First are awarded to a student who is currently enrolled in any level of nursing education. This student will be able to demonstrate their dedication to the ever-evolving role nurses holds in the healthcare system. These outstanding students will have the drive and commitment to dedicate their careers to nursing and patient care. Applicants must be 18 years old, have a minimum of a 3.5 GPA and submit an essay of 500-1000 words based on the essay prompt found with the application.
Award Amount: $1,000
Deadline: August 1
---
23. Nursing[dot]org – Bridging Your Career and Breaking Barriers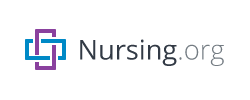 Nursing[dot]org's goal is to provide relevant, informative, and inspirational content that will engage nurses together in an online community. While at their website, you can not only research what it means to bridge your career from RN-to-BSN, but you can also research what career opportunities are available to you with a BSN, what kind of salary is attached to specialty careers with a BSN, and the pros and cons of that specialty. From start to finish, you can find everything you need to begin your career in nursing and see it take flight.
The organization believes the high cost of education should not be a roadblock keeping you from your chosen career path. On the website, you will find a database of over 300 national scholarships for nursing programs. Additionally, they offer their own scholarships to deserving students. The Bridging Your Career Scholarship is awarded to (3) RNs who have recognized the importance of additional education and its impact on improved patient care. It is available for those students enrolled in an RN-to-BSN program.
The Breaking Barriers Scholarship is specifically for men in nursing. There is a great need for diversity in nursing. The winner of this scholarship will show promise, character, and confidence in their chosen field of nursing. Please see the website for more details on both of these scholarships.
Award Amount: $500
Deadline: August 1
---
24. Oncology Nursing Society Foundation – Bachelor's in Nursing Degree Scholarship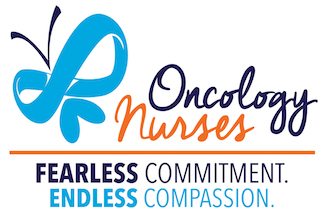 Oncology Nursing Society Foundation started in 1981 to provide oncology nurses support through education, research, and leadership opportunities so that they can accomplish their career goals. The ONS Foundation is happy to have many stakeholders who believe in the importance of oncology nursing and see the need to provide funding to make education and research possibilities for this group of nurses.
As a national public, non-profit, charitable, and tax-exempt organization, it is run by a competent staff and an army of volunteers who are dedicated to oncology nurses around the world. There are (3) core values the Foundation operates on: education, research, and leadership. It is their goal to be defined by those pillars and they aspire to be good stewards to those who are supporting the Foundation.
The Foundation's Bachelor's in Nursing Degree Scholarship provides funding for students who are specifically in oncology nursing and pursuing a baccalaureate degree in nursing. The applicant must be in their senior year at an accredited institution for the current academic school year. Students may be licensed RNs or not. They can have a bachelor's in a different field, or a student not holding an RN license, or a college degree. The award amount is between $3,000 – $5,000 annually.
Award Amount: $3,000 – $5,000
Deadline: February 1
---
25. Tylenol ® Future Care Scholarship – Future Care Scholarship
Dating back to 1879, when McNeill Pharmacy opened its doors in Philadelphia, the goal has remained the same – to manufacture and sell top-quality pharmaceuticals to contribute to the greater good of healthcare and patients. Tylenol ® has been a family staple for over a century giving pain relief and fever reduction to babies, grandparents, and every age in between. Introduced as Tylenol ® Elixir for Children, it was the first aspirin-free pain reliever and was available by prescription only. The line of options grew to include Tylenol ® Regular Strength for adults, it became the over-the-counter medication that has earned our trust over the years.
The Tylenol Future Care Scholarship started 25 years ago. Throughout the years, these scholarships helped so many promising students pursue a career in medicine and healthcare. The support received from a Future Care Scholarship has helped students achieve academic excellence, reach their goals, and ultimately ensure the well-being of families across the globe. Applicants must be residents of the 50 States, Puerto Rico, or the District of Columbia.
Candidate must have completed at least (1) year of undergraduate course study and be pursuing a degree in health education, medical school, public health, nursing, and/or pharmacy degree program and have at least (1) year remaining. Criteria for selection include GPA, community involvement, and essay content. Awards are not renewable. Please see the website for complete details.
Award Amount: $5,000 – $10,000
Deadline: June 30
---
The Call to Be a Nurse
A nurse helps to heal a patient's mind, body, and soul. They see that as the honor and privilege it is. Nurses enter their profession for a variety of reasons – prior personal experience, passion for medicine or patient care, love of research, and the innate ability for caring and compassion. Whatever the reason, they have the skill to interpret their patients' needs, deliver care and most of all they leave us so appreciative of their care. Nurses are a much-needed occupation for the good of humanity, and a financial obstacle should not prevent choosing this career path.
"THEY MAY NOT REMEMBER YOUR NAME, BUT THEY WILL NEVER FORGET HOW YOU MADE THEM FEEL." – MAYA ANGELO
Research from the Bureau of Labor Statistics indicates that the demand for registered nurses will grow by 9% from 2020 – to 2030, which is faster than the average for all occupations. The upward tick in demand is due to the increased emphasis on preventative care as well as the growing rate of chronic conditions like diabetes or obesity.
As the baby-boom population continues to lead active lives, we have a population that is living longer and needing more care later in life. For those students looking to enter the nursing world, prospects are good! However, having the right credentials is increasingly important.
According to the American Association of Colleges of Nursing, students graduating with bachelor's and master's degree in nursing programs are more likely to receive a job offer post-graduation compared to any other field.
---
Related: