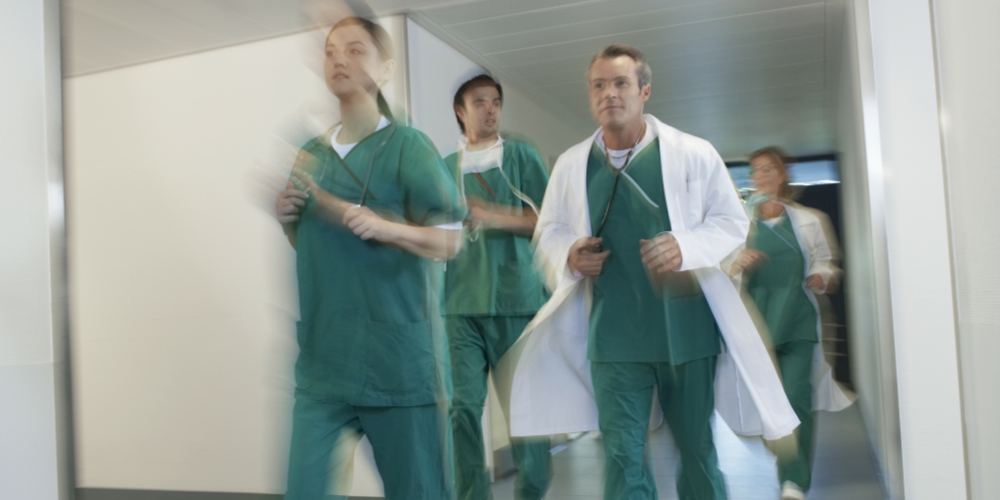 Emergency Room Nurse
An ER Nurse's job includes treating patients who visit the emergency room. It is one of the most difficult and most rewarding nursing jobs! Patients of all ages visit the ER with various issues such as injury, trauma, acute-onset symptoms, and more. Being a nurse in an emergency requires an innate sense of care and compassion. In addition, you should also have the ability to multitask and make sound decisions under pressure. Nevertheless, it can be quite rewarding. Not only are emergency room nurses paid well, but they also get to save lives every day!
---
---
What is an ER Nurse?
If you are interested in becoming a nurse in the emergency room, keep in mind that this career is not for the timid or squeamish. You must deal with car accident injuries, gunshot wounds, heart attacks, strokes, allergic reactions, drug overdoses, and broken bones. You will be expected to remain poised under pressure and may be required to make tough decisions with the lives and health of others at a moment's notice. It is a job with high levels of burnout, as well.
Therefore, this not only requires lots of schooling and experience. But you must be mentally able to handle an intense atmosphere regularly. These positions often require long hours and for you to put the health of others before your own. Additionally, this is an incredibly challenging nursing field because of who you treat. Most of your patients will arrive without any previous diagnosis, and you often have to assess and determine one's overall cause of illness in very little time.
---
Salary of an Emergency Room Nurse
Do ER nurses get paid more? Arguably, no amount of money would ever be enough to compensate those who help save countless lives daily. However, if you are wondering about an er nursing salary, this amount tends to vary. Either way, the demand for all nurses is said to increase from 2020 until 2030. And the profession will grow by 9% over this period. So, while the median salary for an RN is around $75,330, the annual salary for most ER nurses is higher.
However, some things increase an ER nurse's salary. For instance, one way to boost the wages of an emergency room nurse is by earning a Certified Emergency Nurse (CEN) credential. The credential requires at least two years of experience as an emergency room nurse before you are eligible to take the exam. You can also pursue an emergency room nurse certification in CFRN or flight emergency nursing. Alternatively, you can get certified in pediatric emergency nursing (CPEN) and critical care ground transport (CTRN) nursing. Each requires you to re-certify every two years, continuing education courses, and an exam. There is also the option to climb the ladder to become an emergency room nurse practitioner.
---
How to Become an ER Nurse
To become an ER Nurse, you need to complete the steps below.
Complete Educational Requirements

: To become an emergency room nurse, you must successfully earn a BSN or an ADN degree.

State Examination

: Once you have earned your degree, you will become eligible to take the NCLEX-RN examination in your state.

Get Experience

: If you are a registered nurse interested in becoming an er nurse, you can apply for a department change after you have gained a few years of experience working in a different department.

Getting Certified

: As mentioned, there is an array of emergency room nurse certifications for which you can apply. For instance, the certified emergency nurse credential (CEN) is at virtually every emergency room. Given that the emergency nurse association developed it, nurses who receive this certification are considered experts on the practices and standards of the emergency room.
If you are interested in becoming an emergency room nurse, you have options. While there are emergency nurse certification requirements, you can also become an ER nurse by working as a registered nurse and applying for a department change once you have gained enough experience. Either way, becoming an ER nurse may be one of the best decisions you have ever made. Although this is not a career track for just anyone, this is a career field accompanied by a relatively high level of job satisfaction.
---
Related: