Job of a Telemetry Nurse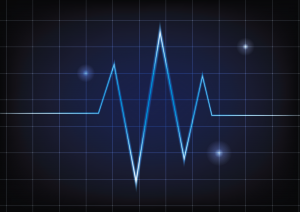 A Telemetry Nurse specializes in monitoring, reading, and recording the outputs of an ECG to monitor a patient's heart. Telemetry nursing is one of the most critical, and in many ways one of the best nursing careers, in the field. Telemetry nurses are responsible for using specialized equipment and machines with the goal of monitoring, interpreting and recording data concerning patients' essential signs. Also, telemetry nursing involves providing basic patient care, administering medications and educating patients about their health conditions. Their clients include patients with special needs, those that are just out of emergency surgery or care, elderly patients, and those with ongoing health conditions.
---
---
What is Telemetry Monitoring?
Telemetry nurses specialize in monitoring, reading and recording the outputs of an electrocardiogram which converts the heart's electrical impulses into a visible and readable rhythm. They are trained to detect harmful changes in these readable rhythms and notify the doctor on duty. They also monitor essential signs such as oxygen level and blood pressure. If an irregular heart impulse is noticed, telemetry nurses may help with some procedures such as treatments for cardiac and cardiovascular emergencies. They are also required to have an advanced medical knowledge and interpersonal skills, such as those learned in an RN to BSN program.
They are also responsible for the following duties.
Perform various diagnostic tests
Monitoring essential signs such as blood pressure
Administering medications required
Educating patients on cardiac issues
They help doctors with various procedures.
They monitor electrocardiograms output and keep the doctor informed
Telemetry nurses must have a natural desire to care and help other people who may require their need. Also, they must have the desire to provide information to their patients in a way they can easily interpret and understand. Telemetry nurses must have a high interest in pharmacology and mathematics since both skills are essential for proper execution of their tasks. Furthermore, they need to have a great deal of compassion, empathy and at the same time understand their patient's problems and have the ability to offer a wealth of moral support for the patients.
---
Education, Training and Certification Requirements
With a diploma, a bachelors or associate's degree in nursing it is possible to be a telemetry nurse. In some situations, it can be possible for a registered nurse with a license to pursue a career of this type, but some employers or healthcare facilities do prefer nurses who have a BSN degree. After the completion of their postsecondary education and become licensed, they are required to have an exam so that they may become Progressive Care Certified Nurses (PCCN). Also, earning the following additional certifications provides an opportunity to individuals who would like to father their career and increase their salaries. They include:
Cardiac Nursing
Sleep Disorders
Critical Care
Neurological Issues
Neonatal Nursing
---
Telemetry Salary Information and Job Outlook
Telemetry nurse salary depends on the advancements made and the type of specialization they have. Also, the type of certifications such as monitoring sleep orders, cardiac telemetry, and neurological issues may determine their salaries.They are trained to work in a variety of environments including clinics, hospitals, childcare environment, research facilities and many others, and because they are so crucial, they can choose to live in the highest-paying cities for nurses, knowing they will be in demand.  While many factors, including education level and location, may affect telemetry nurse salary, the average annual salary of a nurse in the U.S is $110,930 according the U.S Bureau of Labor Statistics.
The job outlook for telemetry experts remains strong, and jobs are always available due to the increase in healthcare facilities and a shortage of nurses in general. The demand for telemetry nurses is high since they undergo specialized training. With cardiac problems being the major health issue that affects most individuals, most governments understand what telemetry monitoring and they are looking for ways to enter an in-demand specialty and make telemetry nursing a stable and a rewarding career.
---
Related: