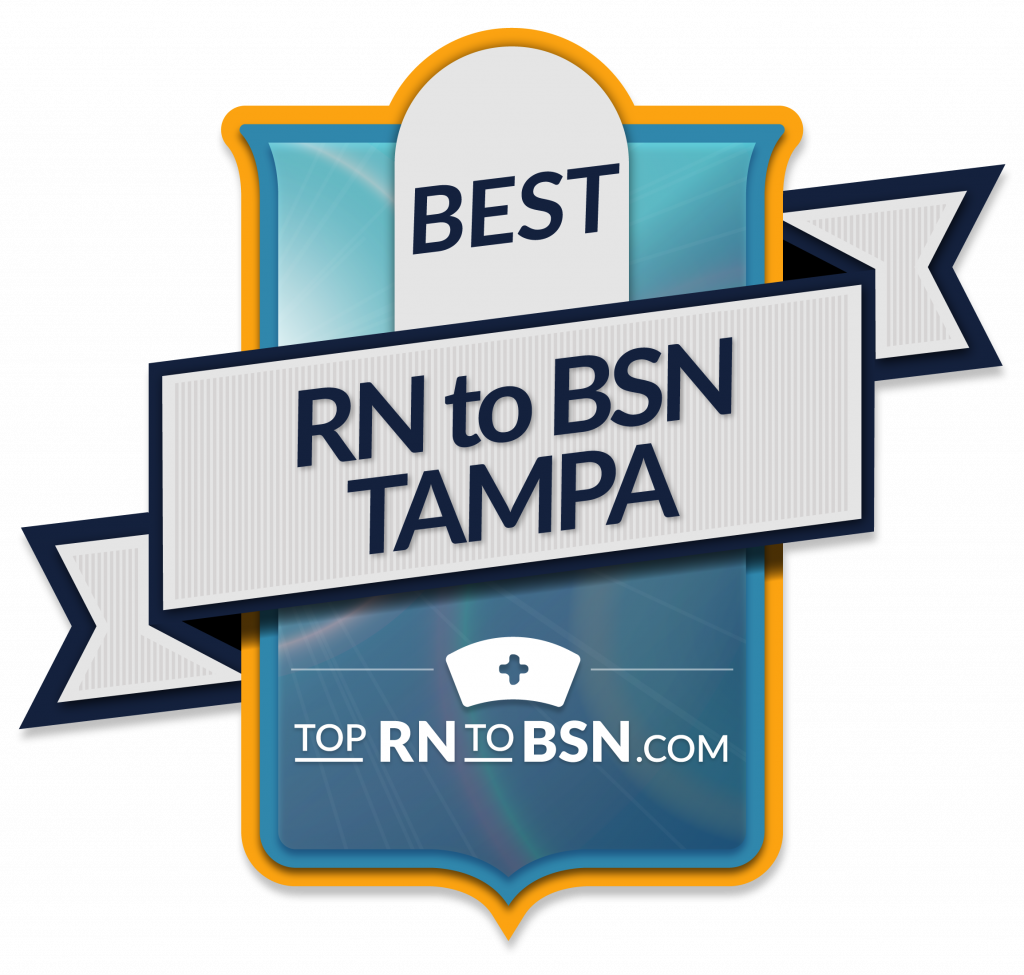 Tampa Nursing Schools
The best nursing schools in Tampa FL offer an affordable path for nurses in Tampa to earn a higher degree and advance their careers. The job market for nurses in Tampa is always changing. New opportunities for nurses are always available, especially for those who have years of experience. Nurses who are just starting out in their careers can find plenty of entry-level positions in doctors' offices, rehabilitation centers, and hospitals. The high demand for nurses throughout Florida is making it possible for nurses who are just entering the workforce to choose from multiple career options.
Choosing the right nursing school in Tampa involves knowing what you want and then choosing the school that will provide you with all of the resources you will need to reach your goals and advance your career. Your education is an investment in your future. The right school will give you the best rate of return on your investment and at the same time offer you the confidence and support you need to succeed in the fast-paced, incredibly fulfilling world of nursing.
---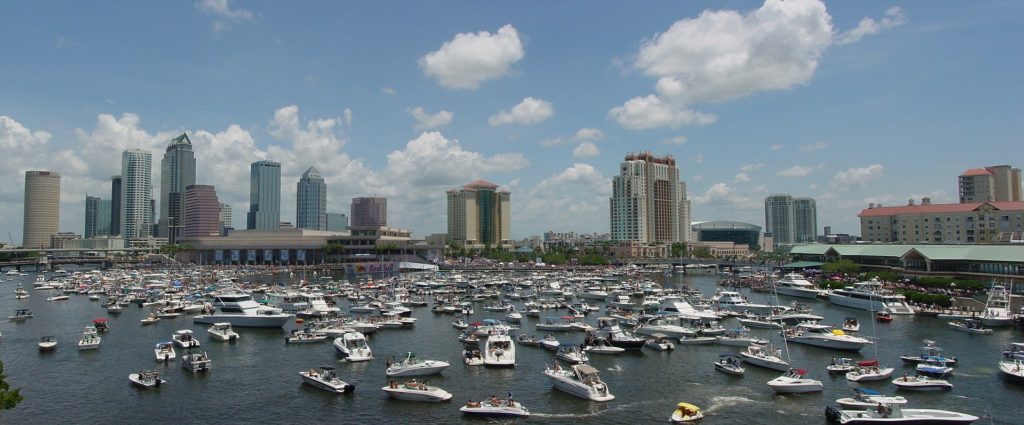 ---
How We Ranked the Best Nursing Schools in Tampa
Whether you're a new student, or a seasoned nursing professional, Tampa, FL has an accredited nursing school with the degrees and certificates you need for a rewarding career. TopRN has ranked Tampa's nursing schools according to factors including tuition costs, number of programs, and student reputation.
---
---
1. University of South Florida
Heading up the best nursing schools in Tampa, FL is the University of South Florida. This school offers nursing programs at every level, from bachelor's to doctoral levels. There are six pathways to the BSN degree at the University of South Florida. BSN programs include an accelerated second degree, RN to BSN, upper-division, veteran to BSN, USF/HCC concurrent, and the first year nursing pathway.
The Master of Science in Nursing or MSN program has seven concentration options. Graduate students can also choose to pursue a DNP, DNP in Nurse Anesthesia, or PhD in Nursing Science. And there are three options for Graduate Certificates a the University of South Florida.
Nursing Education Certificate
Advanced Pain Management Fellowship
Integrative Pain Management Certificate
The USF Health College of Nursing is working to prepare nursing students for tomorrow's nursing positions. The school strives to use clinical training, education, and research to train nurses to tackle the healthcare needs of their communities. The College of Nursing has over 1,000 clinical partners and students perform over 110,000 hours of clinical training each year.
HIGHLIGHT: The USF Health Simulation Consortium uses realistic simulation experiences to provide hands-on training to nursing students.
Programs: BSN, MSN, DNP, PhD
More: Visit the program
---
2. University of Tampa

Next on the list of the best nursing schools in Tampa, FL is the University of Tampa. This school has a four-year BSN, a Master of Science in Nursing, and a Doctor of Nursing Practice. The BSN program is intended for students with no nursing credit. Students can enroll in the program right out of high school. Students interested in the MSN program have two Nurse Practitioner (NP) concentrations to choose from a Family NP or an Adult Gerontology Nurse Practitioner. The DNP program is intended for nurses who are already practicing Florida APRNs.
Four-Year Bachelor of Science (BSN)
Designed generally for students without nursing college credit.
Master of Science in Nursing (MSN)
Offers graduate-level study with Adult-Gerontology Nurse Practitioner primary care and Family NP concentrations. Nursing faculty have established collaborative relationships with over 120 facilities and are experts in numerous health disciplines. This network helps prepare students for primary care and clinical management roles in pediatrics, adult and family health, geriatrics, women's health, administration, informatics, education, and other fields.
The College of Natural and Health Sciences at the University of Tampa strives to improve the human condition through understanding science and pursuing new knowledge. The school offers a quality curriculum that challenges students to reach their full potential.
HIGHLIGHT: The DNP program requires 30 credit hours and is available online.
Nursing Programs: Four-Year Bachelor of Science (BSN), MSN, Doctor of Nursing Practice (DNP)
More: Visit the program
---
3. South University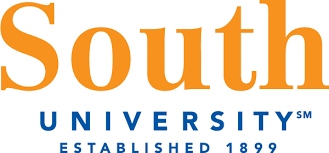 As one of the best nursing schools in Tampa, FL, South University in Tampa offers several options for students pursuing a nursing career. The school offers an RN to BSN option, an RN to a Family NP, an RN to MSN family nurse practitioner, a post-graduate certificate in a family nurse practitioner, an MSN specializing in nurse education, and a DNP. Every nursing program at South University in Tampa provides students with the skills and knowledge they need to succeed in the nursing field.
MSN Family Nurse Practitioner Program in Tampa
RN to MSN Family NP in Tampa
MSN Nurse Educator Program in Tampa
BSN nursing degree
RN to BSN nursing degree
DNP Nursing Practice
The Tampa campus of South University has a staff that focuses on academic and professional student success. The school is student-centered and offers the resources required to provide an exceptional educational experience. In addition to nursing skills, students learn to study, communicate, and develop critical thinking skills.
HIGHLIGHT: South University is regionally accredited by the Southern Association of Colleges and Schools Commission on Colleges.
Programs: BSN – MSN
More: Visit the program at South University
---
4. St. Petersburg College Gibbs Campus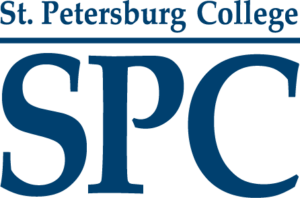 St. Petersburg College is one of the best nursing schools in the Tampa, FL metro area. The school offers an Associate of Science in Nursing and a BSN. The ASN degree provides the minimum education required to become a Registered Nurse. Students who are already Licensed Practical Nurses can get credit for their education and experience when entering the ASN program. For students who want to pursue a bachelor's degree, there is also a BSN program. Earning a BSN opens up more career opportunities and prepares the student for graduate studies in the future.
The St. Petersburg College of Nursing has prepared nursing students for successful careers for sixty years. The school's nursing programs are nationally accredited and provide students with highly desirable skills that open up doors in the healthcare world.
HIGHLIGHT: Registered Nurses who enroll in the BSN program can take online courses. Also is worth considering visiting this website and reading their course articles to help your business grow.
Programs: ASN – BSN
More: Visit the program
---
5. Florida Southern College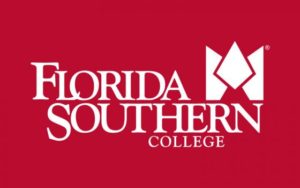 Florida Southern College offers a direct entry BSN. This four-year program begins in the freshman year, unlike other programs that start in the junior year. The BSN program gives nursing students real-world experiences working with patients, families, and doctors through clinical experiences. The program has accreditation from the Commission on Collegiate Nursing Education and prepares students to take the NCLEX to become Registered Nurses. Students practice on hi-fi mannequins beginning with their Nursing Fundamentals class.
Florida Southern College offers outstanding learning experiences and an unrivaled commitment to students. The administration, trustees, and faculty place each student's success above all other goals. The school commits to students' physical, spiritual, social, and also academic development. Florida Southern offers service learning, independent study, study abroad, internships, student-faculty collaborations, and stimulating class discussions.
HIGHLIGHT: Florida Southern College has a 100% pass rate on the NCLEX.
Programs: BSN
More: Visit the program
---
6. Southeastern University

Southeastern University offers a traditional BSN and an RN to BSN program. The regular BSN program is for students with little or no nursing training. Students who complete the program will be Registered Nurses by the time they graduate. The RN to BSN program is for students who are already Registered Nurses and want to advance their nursing career. Since the Institute of Medicine has called for the number of nurses with a bachelor's degree to be increased, the standards are being raised for nurses nationwide. Nursing graduates from the BSN program will be prepared to meet the requirements of the nurses of the future.
Southeastern University is a Christian college that trains students to be servant leaders in their chosen fields. The school believes that each student will make a difference in the world.
HIGHLIGHT: Southeastern University has a 92% first-time pass rate for the NCLEX-RN exam (NCLEX RN licensure examination).
Programs: BSN
More: Visit the program
---
7. Pasco-Hernando State College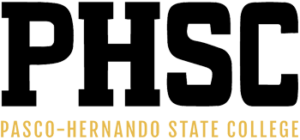 Pasco-Hernando State College offers a Bachelor of Science in Nursing. The program is an RN to BSN program designed for students who already have an Associate of Science or have completed a diploma program. Students must hold an active Registered Nurse license before being accepted into the program. The program teaches research, theory, leadership, and management skills to enable students to advance in their careers after graduation.
Pasco-Hernando State College has five campuses throughout Hernando and Pasco counties. The school offers cutting-edge programs and high-tech educational facilities. The staff focuses on preparing students for success in the real world. PHSC offers small class sizes, so students receive individualized attention. The school's faculty is highly qualified and PHSC's tuition is among the lowest in Florida. PHSC has an open door policy, making the school accessible to anyone who has a high school diploma or GED.
HIGHLIGHT: Pasco-Hernando State College is CCNE-accredited.
Programs: BSN
More: Visit the program
---
8. Galen College of Nursing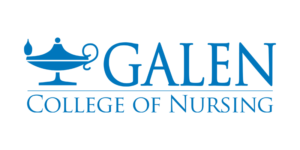 The Galen College of Nursing is next on the list of the best nursing schools in the Tampa, FL metro area. This school offers nursing programs ranging from the practical nursing diploma (PN) to the Master of Science in Nursing. There is an Associate Degree in Nursing (ADN) and an LPN to ADN bridge program for Licensed Practical Nurses at the associate level. Galen College of Nursing offers a three-year Bachelor of Science in Nursing as well as an online RN to BSN program. There is also an online MSN with two concentrations available: nurse educator and nursing and healthcare leadership.
Practical Nursing Program (PN)
LPN/LVN to ADN Bridge program
two-year Associate Degree in Nursing (ADN) program
accredited prelicensure BSN program
Galen College of Nursing has a combined NCLEX pass rate of 93%. The school has more than 30,000 students and alumni and has a faculty-to-student ratio of 1:12. The classes are small, so students get to know their instructors and peers.
HIGHLIGHT: The RN to BSN and MSN programs are available online.
Programs: Associate Degree in Nursing (ADN), BSN
More: Visit the program
---
9. Hillsborough Community College

The Plant City Campus at Hillsborough Community College offers an Associate of Science in Nursing that prepares students for a rewarding but challenging career in nursing. There is a shortage of nurses nationwide, which makes nursing a great career choice. The job outlook for nurses is promising. Hillsborough's ASN is accredited by the Accreditation Commission for Education in Nursing and qualifies students for the NCLEX-RN exam. The program takes four semesters to complete and prepares students for satisfying careers as Registered Nurses. Below are all the programs HCC offers.
Associate of Science in Nursing (ASN) – 72 CREDIT HOURS
AS – LPN Transition Option – 63 CREDIT HOURS
Bachelor of Science in Nursing (BSN) – 120 CREDIT HOURS
Hillsborough Community College started as part of the Florida College System in 1968. The school is committed to providing students with an engaging learning experience. With over 190 academic options available, HCC serves over 47,000 students each year. The school's 2,200 faculty and staff are committed to seeing their students succeed.
HIGHLIGHT: Tuition and fees for Florida residents are very reasonable.
Programs: Associate of Science in Nursing (ASN)
More: Visit the program
---
10. Lincoln Memorial University
The Caylor School of Nursing at Lincoln Memorial University has an extended learning site at the Tampa Bay Campus. The university has an innovative partnership with AdventHealth and offers several degree pathways for aspiring nurses in the Tampa Bay area.
Nursing Programs:
Associate of Science in Nursing
LPN to ASN
Bachelor of Science in Nursing
RN to BSN
MSN Family NP
MSN Family Psychiatric Mental Health Nurse Practitioner
MSN Nursing Administration
MSN Nurse Anesthesia
Doctor of Nursing Practice
DNP Nurse Anesthesia
More: Visit the program
---
How Do You Choose a Nursing School in Tampa?
If you want to choose one of the top nursing schools in Tampa, Florida, you must research. The first step is knowing your personal goals and what type of degree program will allow you to make them happen. Once you know the degree you want to pursue, you can choose the right program. You may have to visit four or five nursing schools in Tampa before you find one that offers you everything you are looking for.
Many students prefer taking as many general education courses as possible online. The flexible schedule and ability to study when most convenient for them allow them to absorb as much of the course material as possible without rushing through it. Flexible scheduling also allows them to maintain full-time jobs and support their families while they attend class. Additionally, students ready for more advanced learning can attend an accelerated degree program at a Tampa nursing school.
---
How Is the Job Market for Nurses in Tampa?
Nurses who have worked in the field for many years are choosing to return to school and further their education to broaden their horizons. Even though they are already working in the field, furthering their education may open up opportunities that will allow them to go after management-level jobs that they may not have otherwise qualified for. The additional schooling will prepare them for the extra responsibilities and offer them much-needed skills in organization and communication.
As a nurse becomes more familiar with their job, they may be able to choose a nursing degree program specialization that allows them to choose a distinct career path in which they can follow their passion. Surgical nursing, emergency or trauma care, critical care, or pediatric nursing specialties are extremely rewarding. Nurses who choose to pursue a specialized field are truly passionate about what they do and will always go the extra mile to provide the level of care that surpasses expectations. The right school will provide nurses with the guidance they need to pursue the type of nursing program they need to succeed.
---
How Much Do Nurses Make in Tampa?
Nurses in the Tampa, Florida area can expect to earn anywhere from $40,000 to $70,000 per year on average. Entry-level positions will always pay less than the more advanced employment opportunities. But many facilities offer sign-on bonuses that provide additional funds as soon as the nurse completes their probationary period. Even entry-level nurses are eligible to receive prime benefits packages that include 401k, health savings accounts, and other benefits that will make taking the position worthwhile.
---
Salary and Education
Education is one of the determining factors when it comes to what your beginning salary will be. The key is understanding the differences in degree programs and how that will affect the amount of money you make over your career. Returning to school every two or three years, even if it is just for one or two classes, will allow you to stay abreast of the latest trends in the industry and give you an edge over other nurses who are solely relying on their years of experience.
---
Salary and Experience
When it comes to earning potential, experience is a key component in proving to employers that you have what it takes. Your ability to learn from the hands-on experiences you have had in the past is extremely important. Experience is education by doing and gives you an understanding that cannot be achieved in a classroom. Turning that knowledge into a resource that can be drawn from in any situation is a benefit that young nurses who are just starting out do not have.
---
Related: