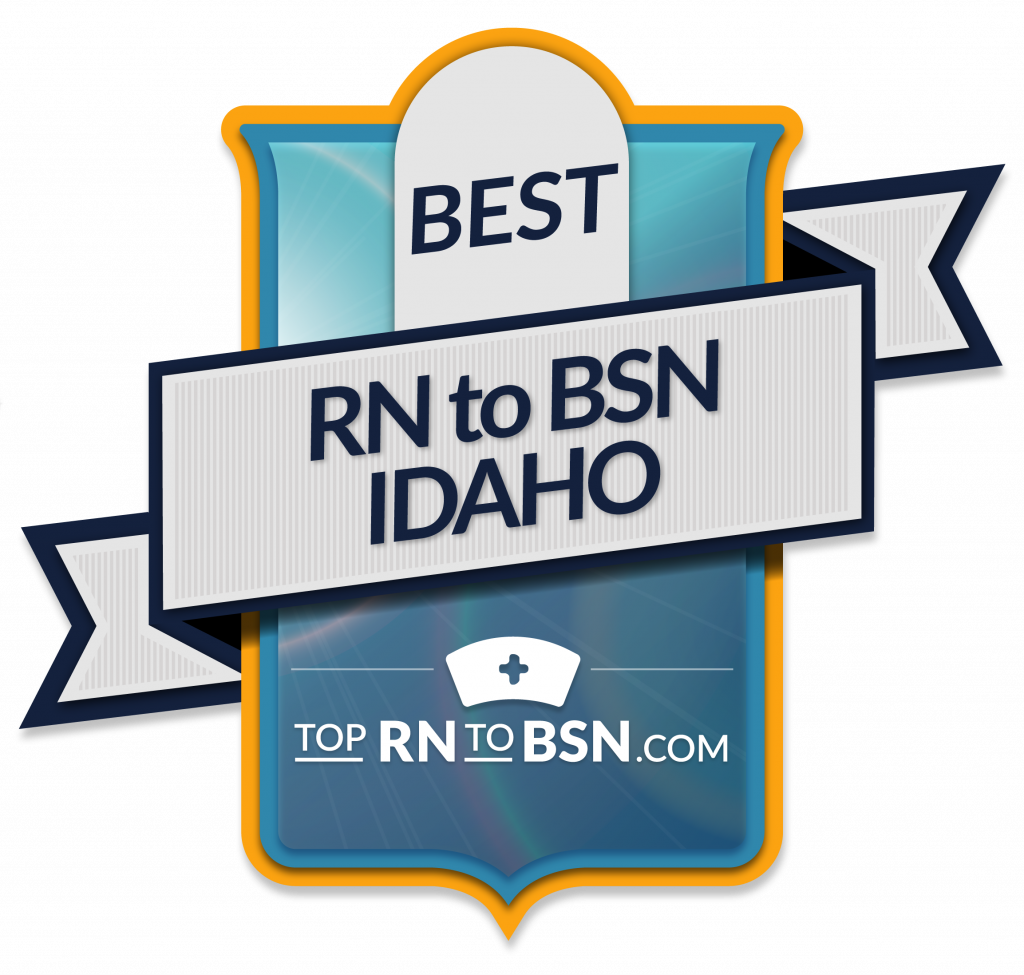 RN to BSN in Idaho
The best Idaho online RN to BSN programs are accredited, affordable, trustworthy, and make a positive impact on nursing careers. As a large western state with wide-open spaces and a large rural population, Idaho's healthcare system deals with many of the same challenges as other southern and western states – getting adequate care to their people, wherever they may be. A big part of that challenge is the nursing shortage which has affected every state. In Idaho, there are enough nurses to fill current positions, but not enough graduating from nursing school to meet projected needs in the next decade.
So while other states are trying mightily to fill open positions, Idaho is planning for the future, with nursing schools increasing their capacity to teach more students. One way the best nursing schools in Idaho are doing this is with online RN to BSN degree programs, which can reach nurses anywhere in the state. TopRNtoBSN editors want to point Idaho's nurses to the programs that will help them increase their career potential and salary without having to commute or leave their jobs.
---
Ranking the Idaho Nursing Programs
With only three accredited colleges offering online RN to BSN programs in Idaho, TopRNtoBSN editors chose not to rank the programs; instead, they are simply presented in alphabetical order. However, nurses in Idaho searching for an affordable online BSN program to meet their needs can trust these to be accredited, trustworthy, and proven to make a positive impact on their careers.
---
---
1. Boise State University

Boise State University's online RN-BS program provides nursing students with enhanced nursing skills and prepares them for graduate studies. Ever since the RN-BS program launched in 2008, it has graduated over 1000 nursing students. The degree also offers flexible scheduling for students who need to work while going to school, as well as providing dual enrollment of the program for those who earned an ADN degree. The tuition costs at Boise State University are one of the lowest in the nation, and they have no out-of-state fees. The program is CCNE accredited.
Boise State University has over 200 areas of study and provides the student with hands-on research and development center, internship opportunities, and career-building. The university campus runs through the Boise River and provides many attractions for tourism. BSU is the largest graduate school as well as being one of the top Idaho nursing schools.
Format: Online
Accreditation: CCNE
---
2. Lewis-Clark State College

Lewis-Clark State College's RN to BSN track is a CCNE-accredited program and approved by the Idaho nursing board. The degree is completely available online, with the exception of two practicum courses. The program provides flexible scheduling for students to work at their own pace. The RN to BSN track takes about nine months to complete and has start dates in the fall, spring, and summer semesters. Tuition at LCSC is not only affordable but is the lowest within four-year institutions in the state of Idaho. The school also has a low student-to-teacher ratio.
LSCS has been around since 1893 and has over 130 degrees for students to choose to enhance their knowledge. One of the best nursing schools in Idaho, Lewis-Clark is a crucial part of meeting the state's healthcare needs. The college has 19 national baseball championships and ranks as one of the best regional colleges in the West.
Format: Online
Accreditation: CCNE
---
3. Northwest Nazarene University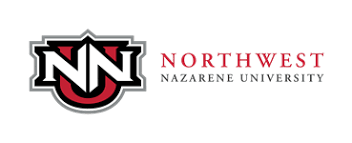 The Online RN to BS in nursing program at Northwest Nazarene University is perfect for working nurses needing the flexibility to work while enrolled in school. The program is CCNE accredited by the state of Idaho and one of the best Idaho nursing schools. The evidence-based classes practice learning that is simple and knowledgeable. NNU provides small classrooms with a student-to-teacher ratio that fits each student's needs. The degree program for the RN to BS degree takes about two years to complete. NNU's low tuition rates make it affordable for nursing students to reach their educational goals towards the BS in nursing degree.
Northwest Nazarene University offers over sixty areas of study, including several master's degrees and two doctoral degree options. Based on Christian principles, the University's mission is to encourage a habit of mind that enables each student to become God's creative and redemptive agent in today's world. NNU also provides over forty different clubs and organizations for students on its campus.
Format: Online
Accreditation: CCNE
---
How Do I Become an RN in Idaho?
The process for obtaining an Idaho nursing license is similar to the process for any other state. First, students must attend nursing school in Idaho or another state. While there are several excellent nursing programs in Idaho, Idaho license verification for nurses only requires that they have a degree from an accredited program in any state. After completing a nursing degree, students must take and pass the NCLEX exam to get an Idaho nursing license. It is essential to get this nursing license before obtaining a position, as Idaho license verification checks will prevent a nursing graduate from working otherwise. No matter where they go to nursing school in Idaho, graduates should keep in mind that all of the accredited nursing programs in Idaho will prepare them thoroughly for the NCLEX exam.
Many prospective students are interested in accelerated nursing programs in Idaho so they can get to work more quickly. The most well-known accelerated nursing program in Idaho is located at Idaho State University in Meridian, Idaho. Additionally, this program is three semesters and is for students who already have a bachelor's degree in another area.
---
How is the Job Market for Nursing in Idaho?
According to the Bureau of Labor Statistics, there are 13,790 nursing jobs in Idaho. Many of these Idaho nursing jobs are located in hospitals in Idaho. However, some nursing jobs in Idaho are located in doctor's offices and with government agencies. There are quite a few nursing jobs in Boise Idaho, as this is the largest city (by far) in the state.
Many small hospitals in Idaho are in small towns across the state. A survey of Idaho nursing jobs outside shows that positions in these small hospitals make up a large percentage of nursing opportunities in the state. Nursing jobs in Boise Idaho concentrate on larger organizations. Consequently, there are more RN jobs in Boise Idaho than there are elsewhere in the state. A quick search for "RN jobs Boise Idaho" will reveal many different positions. There are also many other types of nursing jobs in Boise Idaho. There are instructional positions, community health positions, and more.
---
How Much Do Nurses Make in Idaho?
People who want to get into nursing in Idaho are naturally interested in what the average Idaho nursing salary might be. Nursing salaries in Idaho are roughly average for the country. The average Idaho nursing salary comes in at $67,110, according to the Bureau of Labor Statistics. This is more than nurses make in neighboring states like Utah ($65,670). The solid numbers for nursing salaries in Idaho, as well as the low cost of living, make nursing in Idaho an attractive proposition for many recent graduates.
As one might expect, the average salaries of nurses are higher in the Boise area than in many other parts of the state. This reflects a general nationwide trend for salaries in nursing and other occupations to be higher in major cities than in rural areas and small towns. An RN salary in Boise Idaho is significantly increased. A look at the Bureau of Labor Statistics shows that the average nurse's salary in the Boise area is $68,990. This is nearly $2,000 more than the state-wide average of $67,110. Just a simple search for "RN salary Boise Idaho" shows that the wage gap between Boise and the rest of the state can be even higher for some positions. This makes Boise one of the best places for nursing in Idaho, especially for nurses who focus on obtaining the highest salary.
---
Related: