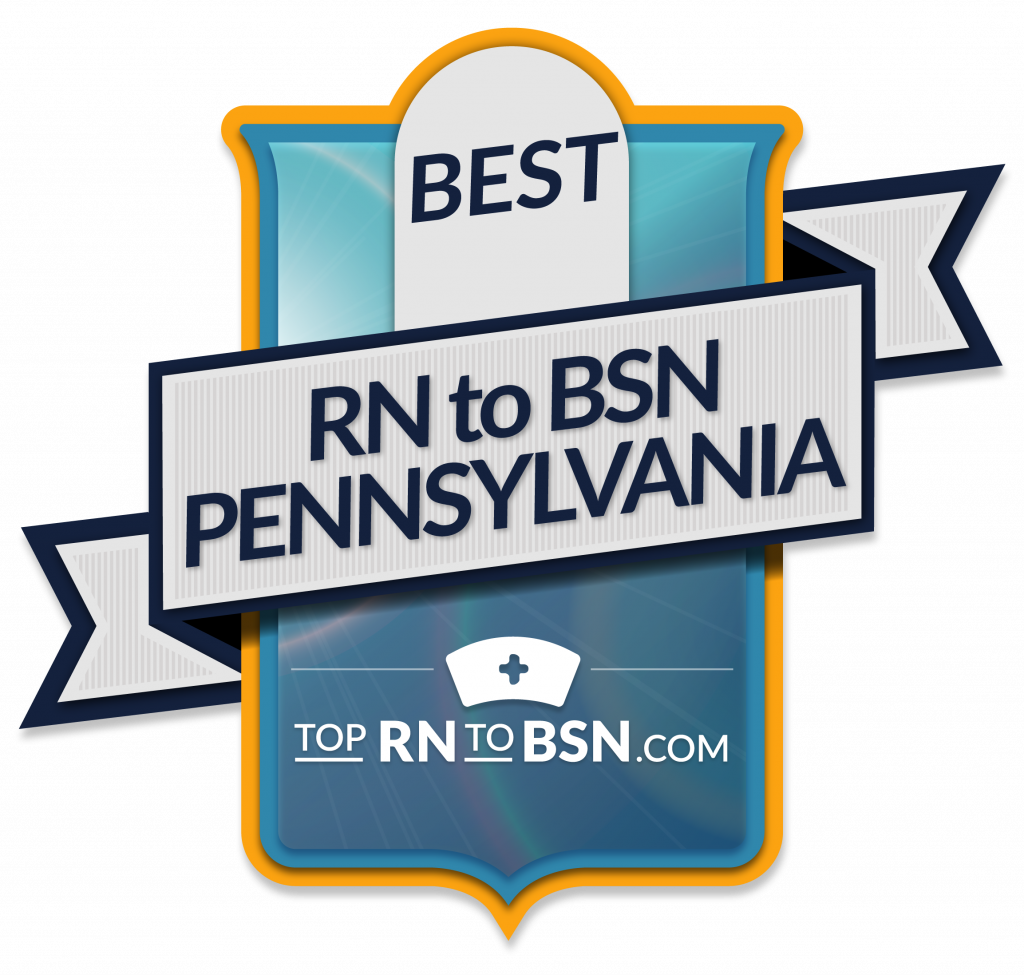 RN to BSN in Pennsylvania
The best Pennsylvania online RN to BSN nursing schools are for RNs seeking a salary increase, more recognition, and more specialized work. Nurses who have a diploma or associate's degree often turn to earn their Bachelor's of Science in Nursing or BSN degree to achieve advanced career goals. In Pennsylvania, there has never been a better time to work toward this credential, even for busy Registered Nurses.
Since many of the hands-on aspects of a nursing education take place in the RN degree and through the continued professional development of working in the healthcare setting, completing the BSN entirely online is not only possible, it is a wonderful way to make the BSN flexible and accessible. For those who have already found nursing to be an excellent career choice, the BSN is a great way to become an even more necessary component of the field. Start the process of earning your bachelor's degree today with one of these best value, TopRNtoBSN degree programs.
---
RN To BSN In Pennsylvania: The Online Option
The following TopRNtoBSN programs are the 15 Best Value Online programs for RN to BSN students in The Quaker State. Our editors have compiled this list with only educational programs that are accredited by the CCNE. Each is affordable, convenient, and everything a working Pennsylvania nurse needs to finally finish up a bachelor's degree in nursing, all while improving upon the skills you already use every day. Having finished most if not all of your clinical requirements during your diploma or ASN program, most of the profiled coursework is online. Misericordia University is the one exception, expecting some on-campus time from students, but it is negotiable with an advisor when and how much. These overall top 15 programs are ranked evenly by 3 qualifications:
Reputation (the institution's CollegeConsensus.com Consensus Score)
Cost (per online credit)
Success Outcomes (from the Department of Education's College Scorecard
Sometimes, no time seems like the right time. If this feels true to you, it also means that now is as good a time as any. Do your part to increase the number of Pennsylvania nurses who have a complete undergraduate degree. Any of the following online RN to BSN completion programs will be a great option to begin this journey.
---
1. La Salle University

In and around the urban mecca of Center City, Philadelphia, many universities call the city of Brotherly Love home. La Salle University, a private, Roman Catholic school is one of these. Named for St. Jean-Baptiste de La Salle, the university started in 1863. The Archdiocese of Philadelphia still oversees La Salle's operations with close ties to Roman Catholic traditions. La Salle was originally a men's college but became coeducational in 1970. The Lasallian values of faith, service, and community define the day-to-day operations of the university and date back to 17th-century France. With over 92% of graduates employed within a year of graduation, the value of success follows not far behind these others for La Salle graduates.
The online RN to BSN program at La Salle is an accelerated-completion program for working RNs in Pennsylvania. La Salle offers six start dates each year and students can complete it 100% online. So, the Registered Nurse to Bachelor of Science in Nursing degree program is convenient and accessible. The curriculum includes nine courses, making up 27 credits and 21 nursing core courses. One nursing elective (3 credits), and one university-approved elective (3 credits) are selected with an advisor. La Salle as an institution has recently reevaluated their commitment to accessibility and made a substantial tuition reduction for students across the board, including specialized undergraduate programs like this one. The benefits of this action include a much more student-friendly price tag for high-quality education, making a great value all around.
Accreditation: CCNE
---
2. Misericordia University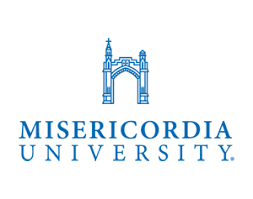 Misericordia University is a private Catholic, liberal arts university located in Dallas, Pennsylvania, near Scranton, PA. It is governed by the Diocese of Scranton and operates within the Catholic community there. Misericordia, meaning heart of mercy in Latin, was founded on its 100-acre campus in 1924 by the Religious Sisters of Mercy, who trace their roots to Dublin, Ireland. Since its founding, Misericordia has stayed true to its initial goal of educating the sick and the poor. In this case, offering innovative course offerings to adults and other non-traditional students, like the original night school for adults in the coal mining region of its founding era. Having come a long way in almost a century has not changed their mission. Misericordia continues to be liberal arts and pre-professional studies institution, offering education to people of all backgrounds and religions.
The Online RN to BSN program at Misericordia offers exceptional and flexible programming for non-traditional nursing students. These students include those who are transferring in up to two years of nursing courses as well as other core curriculum courses into Misericordia and hope to complete the BSN online. While the RN to BSN program here is predominately offered in an online format, expectations for on-campus student participation do exist. These are adjustable based on student needs and can be worked out upon acceptance into the program. Student requirements should be discussed with program directors on an individual basis. It is possible to complete the program entirely online.
Accreditation: CCNE
---
3. Pennsylvania State University- World Campus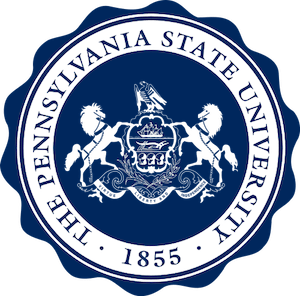 The Penn State World Campus is an inclusive, distance learning experience that is over 100 years in the making. Ever since 1892, when Pennsylvania State University began offering correspondence learning courses to rural farmers around Pennsylvania's huge and varied communities, Penn State has been engaged in some version of a non-traditional, non-residential educational model. Fast forward to 1998, when the official World Campus began translating on-campus courses into internet-friendly formats, for students to engage with and complete without stepping foot on campus. They understood the principle that education, when holistically modified for an online format, can be just as rigorous and challenging as an on-campus version of the same material. Since then, they have grown to offer over 150 fully online degree options.
With their sights set on riding the stream of fast-paced innovation and healthcare system-wide improvements in nursing, Penn State World Campus encourages all RNs who are interested, to imagine the ways a BSN can make their lives better. They emphasize the connections to be made, as well as professional improvements when students position themselves to become available for management positions or prepare for graduate school. All of these things are possible with the RN to BSN Online Program at Penn State. Students also have the opportunity to earn specialized certificates to set them apart from other graduates and allow deeper understanding in focus areas that they love. These certificates include Nursing Management, Nursing Informatics, or Nursing Forensics.
Accreditation: CCNE
---
4. Drexel University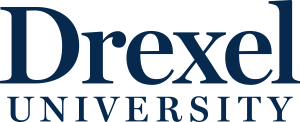 Drexel University is a private university with its main campus located in the University City neighborhood of Philadelphia, Pennsylvania. Founded in the City of Brotherly Love in 1891 as the Drexel Institute of Art, Science, and Industry; it was renamed Drexel Institute of Technology in 1936. In 1970, Drexel took the name that has stuck until now and is named for Anthony J. Drexel, the philanthropist who envisioned the school in the late 19th century. Drexel serves more than 26,000 students, in over 70 undergraduate programs and more than 100 master's, doctoral, and professional programs at the university. Drexel's cooperative education program partners with local corporate entities and offers students the opportunity to gain up to 18 months of paid, full-time work experience in a field relevant to their undergraduate major or graduate degree program prior to graduation.
The Drexel online nursing program is a unique RN to BSN. Nurses from Drexel stand out to employers because of the emphasis on innovative learning, including action-based and in-depth clinical skills offered in the coop program. Students are able to seamlessly utilize their acquired knowledge in real-time, immediately improve patient outcomes and lead nursing into the future. In the highly competitive field of nursing, Drexel's online RN to BSN degree can help give students a competitive edge with minimal disruption to work in the meantime. By earning this bachelor's completion degree online, students' vast and varied needs are prioritized, allowing them to remain employed while learning valuable skills that will result in greater career opportunities over time.
Accreditation: CCNE
---
5. Widener University

Widener University is a private university located in Chester, Pennsylvania. The main campus is located on 108 acres, 14 miles south of Philadelphia. Widener was established as The Bullock School for Boys in 1821, in Wilmington, Delaware. From 1946 to1859 the school was known by a couple of different names, as it worked to become established. The school moved from Delaware to Pennsylvania and became a military school known as Pennsylvania Military College after 1892 and adopted the Widener name in 1972. Now serving over 3,300 undergraduates each year, Widner offers eight degree-granting schools. The Carnegie Foundation classifies Widener as a Doctoral/Research University and a Community Engagement Institution.
The RN to BSN program at Widener is offered entirely online and can be completed in under 20 months. They offer a uniquely tailored curriculum for students who hold an associate's degree or diploma in nursing, and who have an active nursing license. Nurses with a BSN degree bring unique skills to their work as clinicians, including many of the courses in nursing theory and patient advocacy that were not covered in a two-year degree. The online nursing curricula at Widener connects to societal health issues through diverse community engagement opportunities. Students are encouraged to be professionals, demonstrating leadership in nursing practice, education, scholarship, and research.
Accreditation: CCNE
---
6. Duquesne University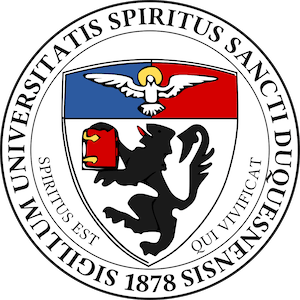 Duquesne University of the Holy Spirit is a private Catholic university in Pittsburgh, Pennsylvania. It was founded in 1878 by the name of Pittsburgh Catholic College of the Holy Ghost. In 1911, it became the first Catholic university-level institution in Pennsylvania. Today, the school sits on a tall hill, and occupies 49 acres including the entire campus. The Bluff neighborhood is the home of Duquesne, serving over 10,000 students annually, with nearly 80% coming from Pittsburgh and the surrounding area. Many of the notable alumni from Duquesne are Catholic clergy, including two cardinals and the current bishop of Pittsburgh.
The Online RN to BSN program at Duquesne offers committed nurses the opportunity to improve on the skills they already have, in providing the best patient care possible. The dedicated online faculty understand that nurses do more than care for their patients, and offering the opportunity to advance professionally, without interrupting employment is something that most professionals are not able to do. Given that nurses are leaders among medical staff and educators in health management, choosing to go back to school to complete the bachelor's degree affords opportunities to play a role in the development of healthcare policies that affect a vast number of populations and communities.
Accreditation: CCNE
---
7. University of Pittsburgh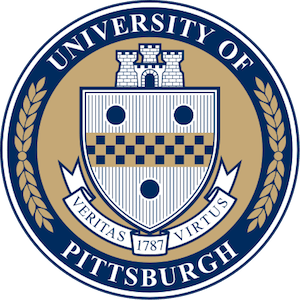 The University of Pittsburgh is most commonly called simply Pitt. It is a state university located in Pittsburgh, Pennsylvania in the Oakland neighborhood of the city. It went through several name changes since its founding in 1787 and was finally renamed the University of Pittsburgh in 1908. For most of its history, Pitt was a private institution, but in 1966 it became part of the Commonwealth System of Higher Education. One of the most incredible medical innovations to have happened in the 20th century happened at the University of Pittsburgh's Virus Research Lab by medical researcher Dr. Jonas Salk. By 1962, Salk's Polio vaccine, developed at Pitt, had reduced the incidence of polio in the United States by 95 percent. The breakthroughs in immunology and vaccine development at Pitt by Salk and his team are considered one of the most significant scientific and medical achievements in history.
The School of Nursing at Pitt offers a fully online RN to BSN to working nurses who are interested in the opportunity for an increased salary and more ways to advance professionally. The RN-BSN program is offered in an entirely online format, allowing more flexibility for the practicing nurse or student with family obligations. The School of Nursing accepts up to 68 transfer credits, and if pursuing an advanced degree, 24 credits of the RN-BSN curriculum are bridge credits that also can count towards the core courses for the graduate nursing degree at Pitt. Program courses are taught by the same faculty as the traditional four-year BSN program who are nursing leaders and experts in their field.
Accreditation: CCNE
---
8. Alvernia University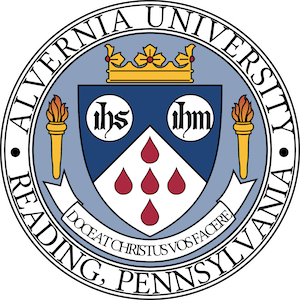 Alvernia University is a private university located in Reading, Pennsylvania. Once known as Alvernia College, they gained university status in 2008 after celebrating the 50th anniversary as a four-year institution. Alvernia is associated with the Franciscan Roman Catholic denomination in Reading and was originally founded as a teacher's seminary in 1926 by the Bernardine Sisters of the Third Order of St. Francis, a Franciscan order of nuns. In 1958, the institution expanded into a four-year college. With a lofty mission that is guided by Franciscan values and the ideal of "knowledge joined with love," and rooted in the Catholic and liberal arts traditions, Alvernia is a rigorous, caring, and inclusive learning community committed to academic excellence.
With no departure from these values, Alvernia offers an RN to BSN program for the working nurse. In a format that works for the busiest and most committed professional, all coursework can be completed 100% online. The online RN to BSN completion program at Alvernia requires 31 upper-level nursing credits including courses like Intro to Healthcare Informatics and Health Promotion in Families and Communities, completing the BSN allows for more access to the tools to be an excellent patient advocate and leader in the healthcare team, as well as sets students up to be successful in a graduate school program, if that is the route they choose after undergrad.
Accreditation: CCNE
---
9. Eastern University

Eastern University is a private Christian university in the Pennsylvania town of St. Davids outside Philadelphia. It is has affiliations with the American Baptist Churches USA, though they foster an interdenominational atmosphere academically. They were founded as a theologically conservative seminary called Eastern Baptist Theological Seminary in 1925. In 1952 Eastern University became a separate institution. The main campus is on 114 acres of land on what was originally a private estate. They have additional campuses in Harrisburg and Valley Forge, Pennsylvania, as well as Ripley, West Virginia.
Eastern University offers a comprehensive and fully online RN to Bachelors of Science in Nursing Program that was designed specifically for working adults. The asynchronous model allows for flexibility and 24/7 access to the coursework. The program can be taken on an accelerated basis, and completed in 14 months. They enroll new students every 7 months and are known for being transfer-friendly. The US News and World Report ranked the program as one of the best online programs, and they have been recognized as one of the best 50 colleges for older adults. There are opportunities for clinical work experience located in students' communities within the course of the program.
Accreditation: CCNE
---
10. Pennsylvania College of Health Sciences
The Pennsylvania College of Health Sciences was founded in 1903 as the Lancaster General College of Nursing and Health Sciences and has remained a private four-year college that is middle states accredited. They have a range of offerings, including associate's and bachelor's degree programs in the health sciences, as well as Master's degrees and certificate programs. It is located in Lancaster, Pennsylvania, and serves only 1,500 students annually. Their faculty and staff consist of close to 315 well-trained professionals. They are known for training a wide range of healthcare professionals in all aspects of the medical field.
Pennsylvania College of Health Sciences offers a fully online RN to Bachelors of Science in Nursing program with an accelerated option. The online format allows for the necessary flexibility for students to concurrently work and fulfill other life responsibilities while being immersed in their studies. The program is fully accredited by the Commission on Collegiate Nursing Education, and the curriculum covers a range of topics, including critical thinking skills, leadership, and management skills related to the nursing field, while covering cutting-edge trends in the field. Applicants must first have graduated from secondary school with a 2.5 GPA or above, and provide ACT or SAT scores within a satisfactory range.
Accreditation: CCNE
---
11. Gwynedd Mercy University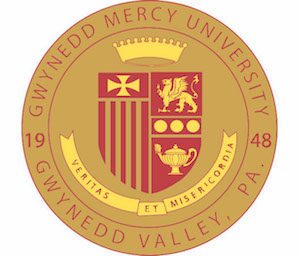 The Gwynedd Mercy University was founded in 1948 as a private Roman Catholic postsecondary institution in the Lower Gwynedd Mercy Township just 25 miles away from downtown Philadelphia, Pennsylvania, and is affiliated with the archdiocese of Philadelphia. They have three additional campuses in Philadelphia, Bensalem, and East Norriton. They first opened their doors as a junior college founded by the Sisters of Mercy, and in 1963 were rechartered as a baccalaureate institution. Currently, they offer over 40 degrees in undergraduate and graduate fields in a myriad of disciplines, including education, nursing, and business. The English translation of their motto is Truth and Mercy.
The Gwynedd Mercy University offers a fully online RN to Bachelors of Science in Nursing Program, designed for registered nurses to achieve leadership roles in the growing medical field. The academic foundation of the program stresses the important critical thinking skills, clinical knowledge, and nursing leadership skills. Students will learn how to treat the whole patient, and educate those they work with on self-care practices, work in a variety of healthcare settings with diverse patients, and prepare for positions in management. They will also be trained in collaboration strategies amongst co-workers, and other medical professionals. The program can be completed over the course of 2 years.
Accreditation: CCNE
---
12. Carlow University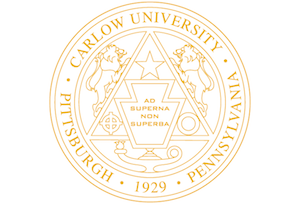 Carlow University is a private Catholic university located near the "Tech, Ed, and Med" district in Pittsburgh, PA. The university is proud of its Irish heritage and roots and has named its athletic team the Celtics in honor of this. Founded in 1929 by the Sisters of Mercy as Mount Mercy College, the Sisters came to the area from County Carlow, Ireland, hence the final university name. In the nine decades since its founding, Carlow has always prioritized community service efforts as a central mission for all students and other members of the Carlow Community. They were even selected for the U.S. President's Community Service Honor Roll 2011.
For the busy RN, working in the healthcare field, sometimes professional advancement is the last thing imaginable at the end of a long day. Luckily, earning a Bachelor of Science Degree in Nursing from Carlow University has never been easier nor more flexible. The nursing program at Carlow provides an excellent base for lifelong learning, professional employment, and graduate school. In as few as 11 months, RNs can earn this important credential, and solidify their place in the workforce as one of the 80% of BSN-holding nurses by the year 2020. With 30 nursing credits accomplished already with the RN degree, up to 88 credits total transferred in, applicants must complete 32 credits at Carlow.
Accreditation: CCNE
---
13. Immaculata University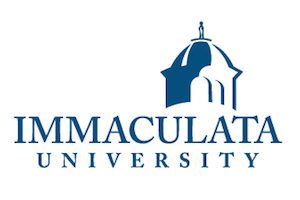 Immaculata University is a private Roman Catholic university located in Malvern, Pennsylvania. 20 miles west of Philadelphia. The university is affiliated with the Roman Catholic Church through the Archdiocese of Philadelphia and is located nearly 20 miles west of Philadelphia. Serving more than 1,100 traditional undergraduate students, more than 2,200 adult undergraduate students, the faculty and staff are no strangers to non-traditional educational models and embrace the opportunity to work with students who are carving out creative ways to meet their own educational goals. The university is located on 375 acres of land and was originally founded as Villa Maria College, a women's college in 1920, the first Catholic college for women in the Philadelphia area. Having undergone many changes in the nearly 100 years since Immaculata is now coeducational and offers students many amazing ways to change their lives.
Making the choice to advance a nursing career through a BSN completion program is not a casual decision. So, when deciding between programs, students should choose a program that has staying power. And, the award-winning holistic nursing program at Immaculata certainly does. This accelerated RN to BSN, offered in a 100% online format, provides an education in evidence-based practice and patient-centered care. All of which builds on students' work experience in the field. Few things increase nurses' value in the healthcare industry and as an asset to patients like completing a BSN. Immaculata has been educating nurses for over 25 years. The school prepares them for positions of leadership in the modern healthcare industry. As one of the largest RN to BSN programs in Pennsylvania, this program attracts the best and the brightest faculty.
Accreditation: CCNE
---
14. Robert Morris University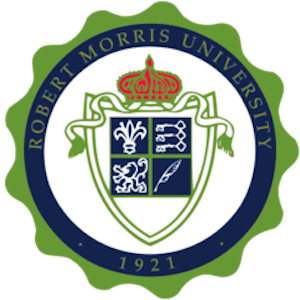 Robert Morris University, also called RMU, is a private university located in Moon, a suburb of Pittsburgh, Pennsylvania. The school was founded in 1921 and is named after Robert Morris who the Declaration of Independence and is considered to be one of the founders of the financial system of the United States. RMU serves more than 4,000 undergraduates every year. Most of the students who study there are from the Pittsburgh area, although nearly 20 percent come from outside the state of Pennsylvania. In 1962, the school was given permission from the Pennsylvania Department of Education to grant associate's degrees and became known as Robert Morris Junior College. They dropped the "junior" in 1969, eventually gained university status in 2002, and took on the current name.
The RN to BSN program at Robert Morris University is designed for RNs who want to further their education and advance their careers. This program recognizes that registered nurses, who have put in the time and effort to earn an Associate Degree or Diploma, have valuable professional education and experience that they can build on. The RN to BSN program is offered 100% online, so while building, students do not need to take valuable time away from these commitments. Applicants to the RN to BSN program must have a minimum nursing program GPA of 2.5 and must carry a current unencumbered license as a registered nurse. Applicants may complete the RMU core requirements and prerequisite courses through transfer credits and advanced standing.
Accreditation: CCNE
---
15. Gannon University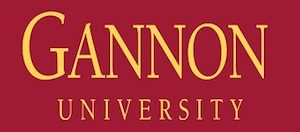 Like most of the schools on this list, Gannon University is a private Catholic university. It is located in Erie, Pennsylvania, one and a half driving hours from Cleveland, Ohio, and the same distance to Buffalo, NY in the other direction. The school was established in 1933 as the two-year Cathedral College by the Roman Catholic Diocese of Erie. In 1944, they became a four-year men's college called Gannon College of Arts and Sciences. The namesake comes from the Bishop of Erie at the time of the school's founding, John Mark Gannon. Gannon University now offers associate's, bachelor's, master's, and doctoral degrees and certificates and serves 4,410 students each year.
Gannon University offers an online RN to BSN degree that provides registered nurses with the knowledge, training, and faculty mentoring needed to successfully transition a nursing career from the bedside into one of the skilled nurse leaders. This online program is designed to accommodate busy personal and professional schedules and to help adult learners achieve the next steps in their professional nursing education. Unique to Gannon, students have the option to complete a "portfolio", that grants course credit for professional nursing experiences. Students receive a thorough background in the theoretical foundations of nursing as well as exposure to the nursing research process, which directly impacts quality patient outcomes. A completely online program ensures vibrant interaction with peers and faculty located in diverse parts of the U.S.
Accreditation: CCNE
---
The BSN by the Numbers: Statistics and Money
The level of education a nurse attains directly corresponds to a higher salary and greater responsibility. Part of the reason nursing is such a worthwhile endeavor includes the constant industry improvement and job growth rates of 15% or more than many states are experiencing. The Bureau of Labor and Statistics estimates that the national number of available nursing positions will increase by nearly 500,000 in the United States by the year 2026. For high population states even twice this number is expected. Of the nearly 140 thousand nurses currently working in Pennsylvania, each earn an average of over $69,000 per year, the higher end of this average going to bachelor's and higher degree-holders – especially in Philadelphia, one of the highest-paying cities for nurses in the US.
Soon, nurses from Pennsylvania and every other state in the union may not only want to earn higher credentials, and higher salaries, but the National Council of the State Boards of Nursing (NCSBN) is considering making it a requirement as the minimum licensing credential for nurses. Another consideration is the American Nurses Credentialing Center (ANCC) Magnet Recognition program requirements. Hospitals must be staffed by 80% of BSN holders soon. A 2010 Institute of Medicine (IOM) study predicts that nurses with a baccalaureate degree will increase from 50 percent to 80 percent by 2020. Make sure you are among them and consider achieving your BSN today.
---
How Do I Become a Nurse in Pennsylvania?
When considering a career in nursing, it's important to look at the educational requirements of jobs in the field. This will guide the type of degree program that works best. The PA state Board of Nursing has requirements that must be met to be hired and work in the state. This PA nursing license is required of everyone.
Upon leaving high school, some students elect to obtain their certification as a Licensed Practical Nurse (LPN) before moving on to the LPN to RN programs in the state. An LPN program is a one-year diploma program and a quick way to start as a nurse. The current push in the industry though is for more educated nurses so there is an uptick in employers seeking more qualified candidates. Registered nurses (RNs) with a two-year Associate Degree and those with a bachelor's degree in nursing (BSN) fare better in the job market.
Following school, the last hurdle is to pass the Pennsylvania NCLEX. PA nursing license verification is required before seeking a position. In order to receive the Pennsylvania board of nursing endorsement, students can take either the LPN or RN version of the NCLEX. NCLEX pass rates PA average around 85% nationally. The Pennsylvania NCLEX pass rates vary from college to college. Following college and the exam, nurses are responsible for maintaining their license. The state issues guidelines for the PA nursing license renewal. The PA nursing license renewal requirements include continuing education requirements on topical issues such as opioid education and methods for reporting child abuse.
---
How Is the Job Market for Nurses in Pennsylvania?
A study by the Pennsylvania Association of Nurses and Allied Professions found that many nurses were not satisfied with their jobs. The primary reason was understaffing. Nurses expressed concern about their workload and the impact that had on patient care and safety. This means that there is a high demand and available nursing jobs in Pennsylvania.
But this problem has several facets. Nursing schools are reporting having difficulties filling teaching positions. This limits the number of students that schools are able to accept. This results in the schools being able to turn out enough successful candidates for the registered nurse jobs PA. On the other side of the coin, nursing school enrollment is low compared to nursing jobs in the next ten years.
So, for those who are considering nursing as a profession, it's a good time to secure nursing jobs in Philadelphia. Without an increase in the number of nursing school students, this lack of available, qualified nurses is going to increase in the coming years.
---
How Much Do Nurses Make in Pennsylvania?
Nursing salaries are based on the level of education and location. For instance, LPNs will make less than an RN. This is based they have a lower level of education. RNs have gone through a two-year Associate degree program or a four-year Bachelor's degree program. Most LPNs receive their diploma within a year.
For some nurses, after they receive their LPN, they will continue to study, either through an accelerated program or an online program to increase their salary opportunities. On average, an LPN earns $16-17/hour. This gives them an annual salary of $34,000-36,000. In contrast, an RN starting salary in PA is $30-33/hour. The BSN salary in PA is $60,000-63,000/year. For those just starting out, this gives some options to move up and increase their pay. The lack of staff is problematic. Encouraging more students to enter the field is the only way to bolster job numbers. The push is also to encourage more men to consider nursing as a profession.
---
Can I Get a Pennsylvania Online RN to BSN Degree?
Online nursing programs are a great option for nurses who choose to continue to work during their schooling. When family commitments or other obligations make traveling to and sitting in a classroom for hours after work seem impossible, an online program is a way to go. For those nurses who live and work in rural parts of Pennsylvania, and may not live close to quality nursing education programs, online can be a solution. Most of the following profiled institutions are located near the urban center of Pittsburgh. Several others are based on the other side of the state, in Philadelphia, with a few programs' institutions scattered in other parts of the state.
Online education cuts the commute to these places out of the equation, allowing every region access to the best school they can get into. The flexibility and affordability that virtual educational settings provide can make the difference between going back to school or not. The amount of success, confidence, and money to be earned by achieving a BSN are sure to outweigh all of the costs.
---
Related: