In Ohio, now is a great time for working RNs to begin the process of going back to school to complete their Bachelor of Science in Nursing degree. What makes now a great time for that? The virtuous answer is that there is no time like today to better assist patients and coworkers in the healthcare field with improved and enhanced skills and a deeper theoretical understanding of nursing as a practice. The other virtuous answer is to get paid well to do all of this – especially in Cincinnati, one of the highest-paying cities for nurses.
Job growth in the healthcare field is incredible – many states are experiencing growth rates of 15 % or more. The Bureau of Labor and Statistics estimates that the number of available nursing positions will increase by nearly 500,000 in the United States by the year 2026, twice this number for high population states. That is half million to a million jobs just in the next decade! Of the nearly 128 thousand nurses currently working in Ohio, each earn an average of $63,000 per year, the highest of these represented by bachelor's and higher degree holders.
Two other big incentives for nurses who have yet to complete their BSN include the fact that soon, it may not be an option. The National Council of the State Boards of Nursing (NCSBN) is considering a proposal to make the bachelor's degree the minimum licensing degree for registered nurses. In addition, by 2020 the American Nurses Credentialing Center (ANCC) Magnet Recognition program will require that hospitals be staffed by 80% BSN holders.
Ensure your job security and improve your working conditions today by considering some of these TopRNtoBSN programs.
RN To BSN In Ohio: The Online Option
The following TopRNtoBSN programs are the 15 Best Online programs for RN to BSN students in The Buckeye State. Our editors have compiled this list beginning only with educational programs that are accredited by the CCNE. Each are affordable, convenient, and everything a busy Ohio nurse needs to finally finish up that bachelor's degree, all while doing what you love to do. (Ohio also has two of the nation's most affordable online RN to BSN programs, in case you're wondering.) Having finished most if not all of your clinical requirements during your diploma or ASN program, most of the profiled coursework is online. The top 15 are ranked evenly by 3 qualifications:
Reputation (the institution's CollegeConsensus.com Consensus Score)
Cost (per online credit)
Success Outcomes (from the Department of Education's College Scorecard)
For the sake of your work, stop thinking about going back to school, and start going back to school. The fact that you have read this far means you are committed to it. It also means that you already have one of the biggest skills you will need to complete the following top online RNtoBSN degree programs. Make the birthplace of aviation also the birthplace of your next big career move. You will not regret it.
[directory-links]
Miami University is a public postsecondary institution located in Ohio. Established in 1809, Miami U was named to honor the Native American tribe that once lived in the Miami Valley region, and
has maintained ties with the university, though has since moved to Oklahoma. The main campus is situated in Oxford, Ohio, 35 minutes north of bustling Cincinnati. Total enrollment as of 2017, was close to 17,100 undergraduates and 2,300 graduate students. They offer over 120 fields of study, including over 60 master's and doctoral degree programs, and a variety of bachelor's and associate's degree programs that encompass many disciplines.
One of Miami University's excited program offerings is the RN to Bachelor of Science in Nursing Degree Completion Program. This course of study is administered in an entirely online format, allowing students to have the flexibility to continue with their life commitments while being successful in their studies. Students can choose to study with full-time or part-time status and work at their own pace. There are 12 classes to complete within the program, two of which are clinical courses and include an opportunity to work in a healthcare facility arranged by a preceptor, and another that is project-based. Prospective students must already have a nursing license in the state of Ohio.
Accreditation: CCNE
Cost: $$$$$
Ursuline College was established in 1871 by the Ursuline Sisters of Cleveland. This institution of higher learning is  a renowned Catholic college, and was the first women's catholic postsecondary

institution in Ohio, and one of the first in the country. Located on a gorgeous campus, just 13 miles to the east of Cleveland, Ursuline is in a town called Pepper Pike. Their primary student population consists of women, however, 9 percent of the student body are men. Their program offerings include 30 undergraduate courses of study, as well as 9 graduate programs. They are known for being a catholic community that provides value-based learning infused with the tenets of diversity, equity, and inclusion.
In collaboration with Lakeland Community College, Ursuline College offers an RN to Bachelor's of Science in Nursing Program that can be completed almost entirely online with a hybrid option. Students also have the opportunity to complete their coursework at an accelerated pace. The flexible online format allows students to continue working in the field of nursing while completing the program. Students can complete the program in as little as 12 months with full-time status. Every class allows students to have an intimate cohort experience, allowing for a great deal of personal attention, with a collaborative community element that is  paramount to student success.
Accreditation: CCNE
Cost: $$$$$
Mount Carmel College of Nursing was founded in 1903, as a Catholic postsecondary institution. Located in Columbus, Ohio, in an urban campus, they are a private four year College. The nursing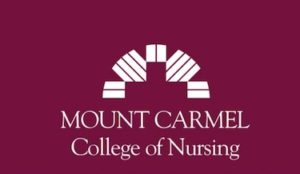 school is directly affiliated with the Mount Carmel Health System, and Trinity Health. Many people refer to students at Mount Carmel by the nickname, "the nightingales." Their mascot is "the mighty night," illustrated by the colors burgundy and gray. They offer one of the largest baccalaureate nursing programs in all of Ohio, with 41,069 students enrolled. 40 percent of their student population are non-traditional learners, and over 90 percent receive financial aid.
Mount Carmel College offers a fully accredited RN-Bachelor's of Science in Nursing Completion Program, that can be achieved in an entirely online format. The course of study was developed to work around the schedule of a busy professional student, and as a result is tailored meet to each individual's needs. The program features a liberal arts and sciences foundation that incorporates cutting-edge health informations and developments. They have a low student to faculty ratio, ensuring that each student is granted the personal attention they deserve for successful completion of their learning path. Students can choose to study on a full-time or part-time basis, depending on what works for their life circumstances.
Accreditation: CCNE
Cost: $$$$$
The history of Ohio University dates back to 1786, when a group of men convened at the Bunch of Grapes Tavern in Boston, and walked away with the idea that a school as a means of education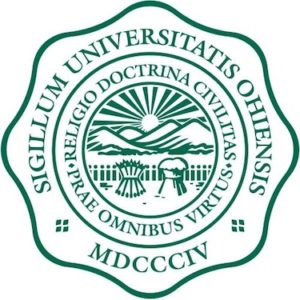 should be built and encouraged. The university officially opened their doors in 1803 with one small building, one professor, and three students. Their primary campus is currently located on 1,803 acres of land on a rural campus in Athens, Ohio, and they also offer a variety of programming online. Ohio university's total enrollment is close to 37,000 students with a variety of disciplines and degree programs.
Ohio University offers an online RN to Bachelor's of Science in Nursing program that is delivered without any required on-campus time. This degree program is designed to be flexible enough to allow students to continue to continue working as an RN while successfully completing their coursework. They also offer flexible payment options that make it easier for students to get started, with eight start dates per year. Most general education classes are five weeks long, as well as all of the nursing classes. This program is fully accredited by the Commission on Collegiate Nursing Education, as is the online BSN to MSN program, which is an encouraged option for graduates of the BSN program.
Accreditation: CCNE
Cost:$$$$$
Malone University first opened their doors with the name Northeastern Ohio Bible and Training School in 1892. From its inception, the institution has built a foundation on christ-centered

learning, service, leadership, and community that favors a liberal arts education based on biblical faith. They have a large variety of disciplines, including 51 undergraduate majors, 49 undergraduate minors, 12 graduate degree programs, and 7 distinct pre-professional programs. The evangelical principles that ground the university, frame Christ's Kingdom as the most important entity that is easily integrated into all of the practices of education and service. Their affiliation is with the Evangelical Friends Church.
Malone University offers an accelerated Bachelor's of Science in Nursing Program from students who have already achieved an Associate's in Nursing, or RN accreditation. The program can be completed in as little as 14 months, either entirely online or with the hybrid format, depending on what works best for the student's schedule and life commitments. Some of the programs features include the opportunity to take one class at a time, the incorporation of christian values into nursing practice, highly experienced faculty, the potential for tuition reimbursement for eligible students, and expert faculty who offer one-on-one experience. For those who choose to study in the traditional classroom environment, classes are offered one night per week.
Accreditation: CCNE
Cost: $$$$$
In 1917 Mercy College of Ohio was established as Mercy School of Nursing, by the Sisters of Mercy. Their first class consisting of 10 students was charged with caring for patients who were suffering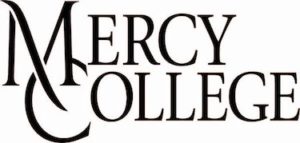 from the Spanish Influenza epidemic of 1918. They offer a variety of online degree and online degree completion programs, while also providing traditional in class coursework at both of their campuses in Toledo and Youngstown Ohio. They offer 2 master's programs, 5 bachelor's degree programs, 5 associate's degree programs, and 6 credit certificates. They are fully accredited by the Higher Learning Commission of the North Central Association of Colleges and Schools.
The online RN to Bachelor of Science in Nursing completion program (RN to BSN) option at Mercy College of Ohio students will be challenged to become even better nurses than they already are. Providing a strong foundation for a cutting-edge career as a nurse, Mercy offers a blend of critical thinking and caring and provides RNs with option of career mobility through professional development, leadership and management skills in a flexible format. Online course enrollment begins in the fall (August), spring (January), and summer (May) semesters. With dedicated online nursing faculty, students receive an education that was crafted for the online format, with instructors who excel in this teaching delivery style. This option can be completed in one academic year.
Accreditation: CCNE
Cost: $$$$$
Aultman College of Nursing and Health Sciences first received approval to become a nursing school in 1916, and has been evolving ever since. Since 2009, they have been fully accredited from the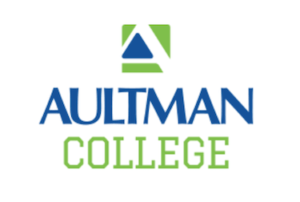 Higher Learning Commission of the North Central Association of Colleges and Schools. In 2010, they developed the Associate's of Science in Radiology degree program, for which the first class graduated in 2013. They average age of the student body at Aultman is 27, with a total enrollment of just below 400 students. Most Aultman students come from five neighboring counties. They are known for their significant contributions to the healthcare professional in Northeast Ohio and beyond.
Aultman College of Nursing and Health Sciences offers a comprehensive RN to Bachelor's of Science in Nursing Completion Program that can be completed in as little as five semesters. The program features a flexible online hybrid program that enables students the necessary flexibility to still maintain professional RN positions and manage life responsibilities; the classes feature intimate learning environments with low student to faculty ratio, ensuring that each student receives individual attention. Expert faculty, who are leaders in the field have the current information for students to seamlessly achieve success in a variety of nursing settings upon graduation. Applicants must have a 2.5 or higher in their previous nursing related education.
Accreditation: CCNE
Cost:$$$$$
Bowling Green State University is located in Bowling Green, Ohio, just 30 minutes south of Toledo, in the Northwest region of the state. The campus sits on 1,338 acres of land, and includes 119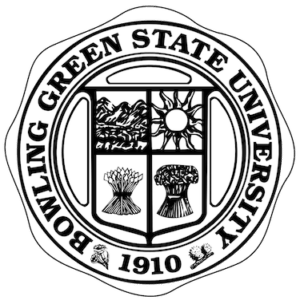 buildings spread throughout the park-like setting. Established in 1910, they have been consistently ranked by the US News and World Report as one of the leading universities in the country. They are committed to a low student to faculty ratio throughout all of their programs, averaging 20:1. Their student body includes just over 19,000 students from all 50 states, and 70 countries around the world.
Bowling Green State University offers an RN to Bachelor of Science in Nursing degree completion program. This course of study offers flexibility for students to complete much of the coursework online, including all of the nursing core courses, and students then get to choose one of four study plan options to complete the program. With full time status the program can be completed in as little as two semesters, or students can choose to work at their own pace and finish the degree in 3 to 8 semesters. Graduates walk away with an unencumbered active nursing license. Applicants must have a cumulative of 2.5 GPA to be considered for the program.
Accreditation: CCNE
Cost: $$$$$
Mount St. Joseph University, or simply "the Mount" as familiars call it, is a four-year post secondary institution that offers a liberal arts and sciences foundation within its five academic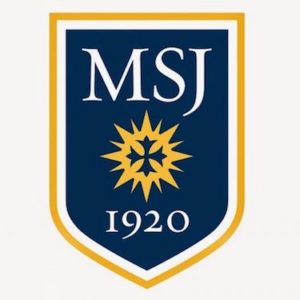 schools. Since its founding in the early 20th century, the Mount has taken seriously the call to care for the students associated with the university, as well as the community around it. Established by the Sisters of Charity of Cincinnati, the Mount opened its doors to the first 20 students in 1920 as the first Catholic university for women in Southwestern Ohio, and remained that way until it was declared coeducational in 1986.
The online RN to BSN at the Mount builds on the education that an experienced RN has already achieved, and adds theory and practice to a student's repertoire. The Mount has been teaching nursing for over 80 years, and in that time, few fields have changed as much. This long standing commitment to nursing education gives Mount St. Joseph nursing students an advantage over others with less of a history of excellence. In line with the Mount's long standing commitment to improving student lives and community lives, students will gain an emphasis on becoming a strong patient advocate and evidence-based practitioner. The completion program offers 8-week courses over an 8 semester term, providing the flexibility that working RNs need to advance their professional standing and grow their skills in their field.
Accreditation: CCNE
Cost: $$$$$
On a 136-acre campus located in North Canton, Ohio, Walsh University has a long-standing tradition of excellence in liberal arts education. Founded in its present form and location 1960, the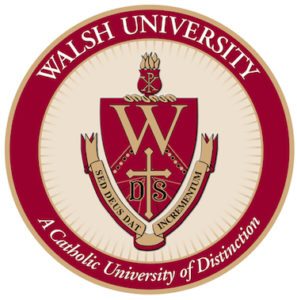 school was named for Bishop Emmett Michael Walsh, then Roman Catholic Diocese of Youngstown, Ohio. With an emphasis on enfusing Catholic values and the teachings of Jesus Christ, with modern concepts of building strong leaders and strong communities, Walsh affords many opportunities to students to develop practices that will not only make them succeed as professionals, but also succeed in their own communities. Surrounded by beautiful buildings and a gorgeous natural environment, Walsh students can take advantage of all of the benefits of the call of Pope John Paul II to Catholic Universities, to maintain the objective of a Catholic University, and assure in an institutional manner the Christian goals of confronting the great problems of society and culture.
The RN to BSN Online Nursing program at Walsh University prepares students for a career as a registered nurse, offering a strong academic program that's grounded in real-world experience and Judeo-Christian values. As a program for registered nurses who have an associate degree, the online RN to BSN simply improves upon the depth of theory and experience that RNs have, to make them even better nurses. The curriculum is built upon the educational foundation and work and life experiences of a nurse, and is a flexible option designed for adult students, and  can be completed on a part-time or full-time basis.
Accreditation: CCNE
Cost: $$$$$
Known as one of the "most beautiful campuses in the country," by Forbes Magazine, the University of Cincinnati, also known as UC, is located on 137 tree lined acres of land along the Ohio River.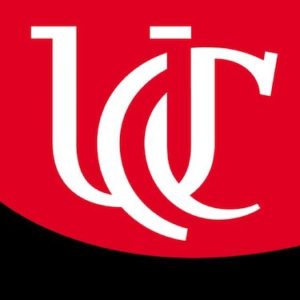 Founded as Cincinnati College in 1819, UC is the second largest university in Ohio and one of the largest in the U.S. Boasting dozens of highly ranks degree and certificate programs, UC is determined to provide a unique and challenging public university liberal arts education to dedicated students. With accomplishments like inventing Benadryl, being a leader in administering the Polio vaccine, and many others, the over 44,000 students who choose the University of Cincinnati each year are in good hands, no matter the path they take during their time there.
For RN's who wish to achieve their Bachelor's of Science in Nursing, the University of Cincinnati offers a flexible online RN to BSN program that is sure to meet the needs of students. With many start dates throughout the academic year and a leadership-focused curriculum, UC nurses have been gaining marketable skills in nursing since 1889. With a core mission to "develop nurse leaders who are empowered to generate, explore, and apply nursing knowledge for evolving health care environments", students will get all they need out of the College of Nursing at UC. Note that some of the additional admission prerequisite courses are possible to complete as co-requisites in applicants first year, with permission from the dean of the College of Nursing.
Accreditation: CCNE
Cost: $$$$$
Founded in 1967 as Buchtel College by the Universalist Church of the state of Ohio, whose Committee on Education expressed an interest in founding a college compatible with Universalis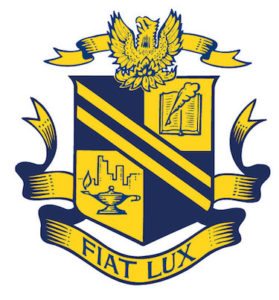 t religious principles. Since then, the University of Akron has a been a leader in educational excellence offering the 22,000 students the option of more than 300 associate, bachelor's, master's, doctorate and law degree programs. Outgrowing their religious affiliation in 1907, the University of Akron became a non-denominational institution, which also made them more compatible to receive institutional funding from the Carnegie Foundation. The University of Akron is located in a town that once housed the rubber tire manufacturing giants, Goodyear, Goodrich and Firestone. As such, they also taught one of the first polymer science and rubber chemistry courses in the world, and still offer a comprehensive education in these fields in the College of Polymer Science and Polymer Engineering founded in 1988, another first in the world.
The RN to BSN program at the University of Akron that encourages the RN to empower themself by becoming a leader and a patient advocate in the nursing field with a Bachelor of Science in Nursing. Akron offers the expertise, knowledge, and confidence to take on advanced roles within the health care community as well as offering faculty who are committed to a student-centric approach to learning. The coursework is offered 100% online, and valid state nursing license holders become automatically matriculated students in the nursing department. The exact course load and length of time in the program vary student by student, as an advisor will help students develop a plan of study that will best meet the their needs.
Accreditation: CCNE
Cost: $$$$$
The University of Toledo (UT) is a public university located in Toledo, one of the northernmost towns in Ohio. Toledo borders the Great Lake Erie, and is only an hour and a half from Detroit,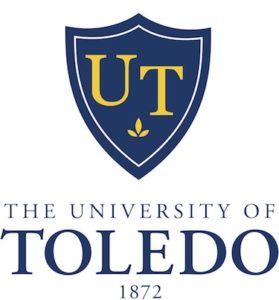 Michigan. UT is a large research university, with nearly 23,000 enrolled students, and over 300 academic programs for these students to choose from. Founded in 1872 as a trades and arts school, UT has come a long way, closing down several times in the 20th century, only to reemerge with better and more resourced programs and bigger and better-placed buildings and grounds. Now the university has its sights on holistic sustainability through efforts like reusable and compostable dining hall dishes and containers, as well as plans for solar energy use for university buildings and surrounding Toledo, both in practice and as a university research focus.
The University of Toledo offers a program that supports students who have an RN certification to be successful in achieving a Bachelor's of Science in Nursing with an entirely online format. The The consortium of The University of Toledo and Bowling Green State University (BGSU) provides an innovative and unique baccalaureate nursing program. Students choose the university (BGSU or UT) that best meets their needs for general education, liberal arts and sciences, then complete online nursing courses in the major through The University of Toledo. This option makes it easy for graduates to be eligible for immediate employment upon graduation. Applicants must have a minimum of a 2.5 GPA from their previous nursing related education, with official transcripts submitted as part of the application packet. The entire degree program can be achieved with full-time status in one year of study, and with part-time status, can be achieved within 2 years. This dynamic course of study, not only provides a liberal arts and sciences foundation, but also prepares students for the ins and outs of an effective career of nursing.
Accreditation: CCNE
Cost: $$$$$ 
Ashland University in Ashland, Ohio is a private school with a long history of serving students from all over the midwest. Originally affiliated with the German Baptist Brethren Church, community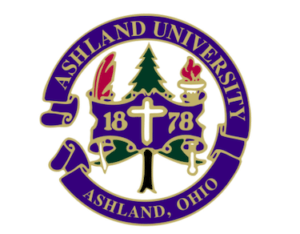 members were asked to raise $10,000 in 1877, to help found a university in their community. They met the challenge, and new school was born. With enrollment hovering just under 7000 students today, Ashland is a small, student-focused non-profit university, with a dedicated instruction staff, and a very active student governing body. Holding the philosophy of the accent on the individual, Ashland students can expect personal attention from professors who want to ensure they succeed.
One of the effective and student-focused online programs at Ashland University is their RN to Bachelor's of Science in Nursing Program. This division of study is fully accredited by the Commission on Collegiate Nursing Education (CCNE), which is a firm acknowledgement this institution meets national standards in their approach to nursing education. Students will graduate from the program with all of the necessary skills to be leaders in the field of nursing in a variety of professional settings, while also having the foundation to continue their education to achieve a Master's in Nursing or beyond. Students have the option of taking an accelerated path with full-time status, and accomplishing their BSN in only two semesters.
Accreditation: CCNE
Cost: $$$$$
Cleveland State University is a public research institution in Cleveland, Ohio that began as a community-focused YMCA program, offering free classes for local people in 1870. Over time, the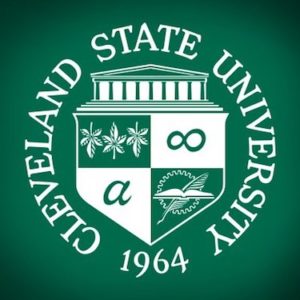 school evolved to create more of a strict post-secondary impact for students, acquiring the land and buildings of nearby Fenn College, and then doing the same with the Cleveland-Marshall Law school, ultimately creating the University System of Ohio 4-year school that it is today. Situated in the heart of downtown, The Rock and Roll Capital of the World is a great place to get an education, no matter what focus you have.
One of these unique and innovative offerings at Cleveland State University is their online RN to Bachelor's of Science in Nursing Completion Program. The program is expressly designed for students who are already working in the field as an RN, and have achieved an Associate's degree or equivalent in nursing. Students have the choice of completing the program with a full or part time status, with the primary regulation that coursework must be completed within 5 years of enrollment, though students may completed in as little as three semester. All classes that are offered can be completed online. The degree in its entirety consists of 48 credit hours, which includes 36 that are 300 level or above.
Accreditation: CCNE
Cost: $$$$$
How Do I Become a Nurse in Ohio?
The Ohio Board of Nursing is tasked with the responsibility of managing the procedures required to obtain an Ohio Nursing license. It is noted that the Ohio Board of Nursing offers an Ohio nursing license endorsement program (for temporary licensing) for nursing professionals who a) hold nursing licenses issued by other jurisdictions, and b) meet the eligibility requirements set forth by the Ohio Board of Nursing.
Each school of nursing in Ohio and even accredited nursing schools in Ohio offer a variety of programs for students reaching for the several levels of nursing licenses offered through the Ohio Board of Nursing. A partial list that might be offered by a school of nursing in Ohio or accredited nursing schools in Ohio includes:
Licensed Practical Nurse — LPN to RN programs in Ohio
Registered Nurse — RN programs in Ohio
RN to BSN programs in Ohio
The RN programs in Ohio have been developed to prepare nursing students to sit for the National Council Licensure Examination (NCLEX) required to obtain an Ohio nursing license. NCLEX is the national exam that tests nursing graduates in nursing practice competencies.
For those nursing professionals who already hold an Ohio Registered Nurse license, you are reminded that an Ohio Board of Nursing license renewal is required periodically to maintain an active license. The criteria for the Ohio Board of Nursing license renewal is available on the Ohio Board of Nursing website.
How is the Job Market for Nurses in Ohio?
The nursing profession is one of only a handful of professions that are expected to grow at a rate (of 15%) that outpaces the general economy significantly through the year 2026. According to the federal government's Bureau of Labor Statistics (BLS), the nursing profession is expected to add more than 430,000 jobs between 2016 and 2026.
These statistics reveal positive news for nursing professionals looking for LPN Jobs in Ohio and Registered Nursing Jobs in Ohio. Much of the industry's strong demand is likely attributed to a 2015 Georgetown University study that revealed a potential, looming nursing shortage, as well as an increase in preventative care, chronic conditions (like obesity/diabetes) and the increasing need to care for the aging baby-boomer population.
According to the US Department of Health and Human Services, the state of Ohio is predicted to employ nearly 182,000 nurses by the year 2030. LPN jobs in Ohio and nursing jobs in Ohio should remain plentiful, especially for those nursing professionals who decide to seek advanced training in the many nursing specialties within the medical industry.
How Much Do Nurses Make in Ohio?
Have you wondered how much an LPN salary in Ohio will be? Or, how much do Nurse Practitioners make in Ohio?
The salaries for nursing in Ohio professionals vary by experience, education, and position. The variations in these different nursing specialties are not unique to the state of Ohio as they differ among nursing specialists throughout the country as well.
Therefore, it is highly likely that a Nurse Anesthetist salary in Ohio will be different from the Nurse Practitioner salary in Ohio.
For those considering nursing employment in the Buckeye state, and are interested in knowing what an Ohio nursing salary will be, will find compensation packages differ among:
Average Nurse Practitioner salary Ohio
Entry level RN salary Ohio
LPN Salary in Ohio, or LPN hourly wage in Ohio
New Grad RN salary Ohio
Nurse Anesthetist salary Ohio
Nurse Practitioner salary in Ohio
Nursing salaries for the various specialties in Ohio follow the national salary averages disclosed on the federal government's Bureau of Labor Statistics (BLS) website.
According to the BLS, the median nursing salary in the nation for 2017 was $70,000 for the nearly 3 million nurse professionals working full time. Ohio nursing salary expectations remain in line with the national average.
[directory-links]