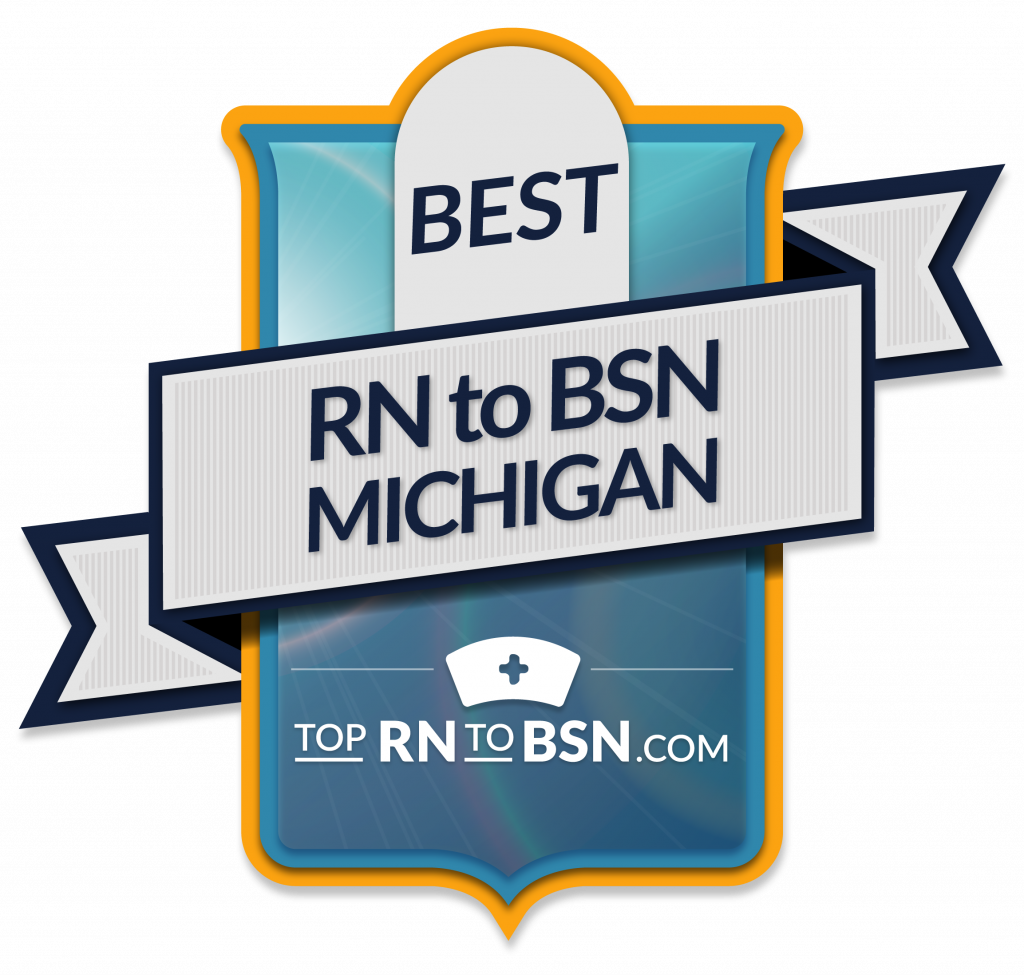 Michigan Best Online RN to BSN
The Michigan best online RN to BSN nursing schools have programs for working nurses that are flexible and affordable. In today's world of uncertainty, one thing is for sure: we will always need nurses. The better trained, and more experienced, the better! These caring professionals make it their duty to give patients expert care and accurate information, regardless of the circumstance. They also compassionately advise patients and families and coordinate care with doctors and administration.
Nursing is a lot to juggle, as you well know if you are an RN with a diploma or an Associate's degree in nursing. Long hours and stressful working conditions make it clear that those who do it, do it for some other reason than how much fun it is. One factor is that of the 92,600 nurses in the Great Lakes State, the average nurse earns $67,450 annually ($32.43 hourly). These higher salaries go to nurses with more education and more experience, like the BSN.
---
RN To BSN In Michigan: The Online Option
If you are reading these words and thinking to yourself "how could I ever go back to school with my schedule?" consider yourself in the right place. Our editors at TopRNtoBSN have put together the 15 Best Online Michigan RN to BSN Programs ranking. These best value programs offer course work that is fully online, except for Rochester College, Grand Valley State University, Madonna University, and Western Michigan University. These four each require minimal on-campus coursework. Luckily, this can double as an opportunity to network and gain support from others in your same position. Online RN to BSN programs are specifically engineered to fit the hectic schedule of a working nurse. These top 15 are ranked evenly by 3 qualifications:
Reputation (the institution's U.S. News & World Report overall score)
Cost (per online credit)
Success Outcomes (from College Scorecard)
All of these nursing schools or programs featured are accredited by the Commission on Collegiate Nursing Education (CCNE), an autonomous nursing education accrediting agency most trusted with ensuring nursing programs meet rigorous standards. Take that mitten and high-five yourself! You are on your way to leadership opportunities, a better salary, and more job security than ever before.
---
---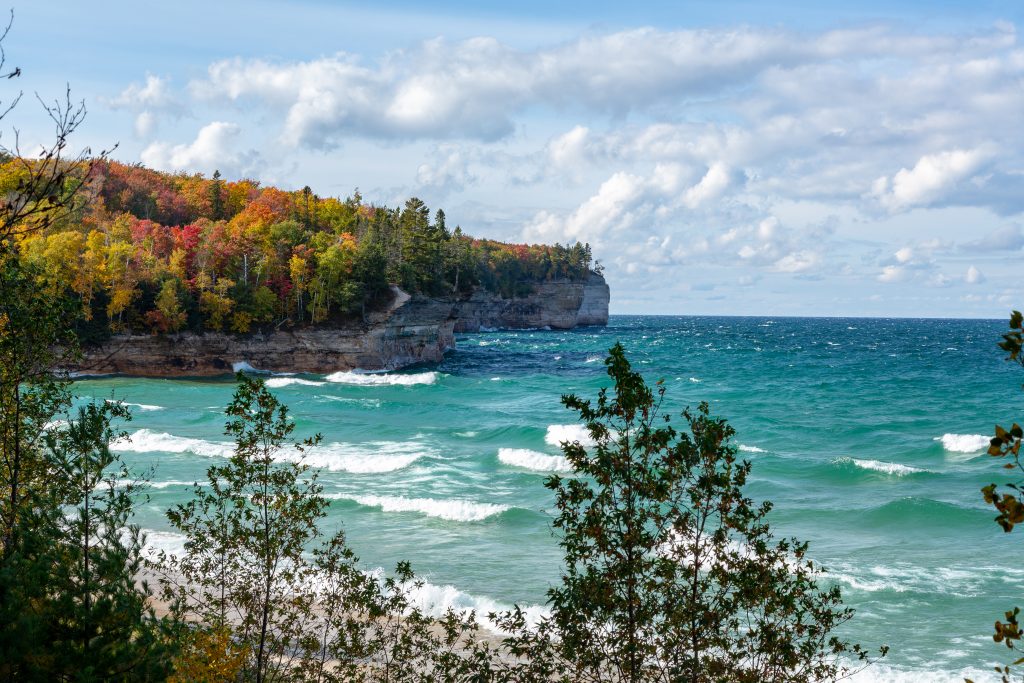 ---
1. Davenport University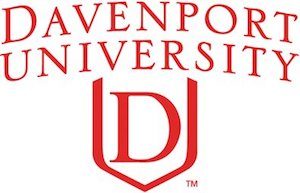 Davenport University's main campus is located in Grand Rapids, Michigan, and they have additional campuses scattered throughout the state. They also have comprehensive online program offerings. Davenport was founded in 1866 by Union Army veteran Conrad Swensburg, who came back to his Michigan home after fighting in the US Civil War and founded the university. Currently, they offer Associate's, Bachelor's, Master's, and Doctoral degrees, as well as a variety of certificate programs. Institutionally, their mission highlights the importance of inclusion and diversity, as well as serving students with quality and accountability. Their school motto is Get where the world is going. Through dedicated faculty and innovative programming, they prepare students to do just that.
A bachelor's of nursing degree is not always the easiest to complete, as life commitments mount, and registered nurses can still make a difference, and a career, without one. To address this, Davenport University offers a fully online Nursing Completion program, from which students graduate with a Bachelor of Science in Nursing. The program was created for students who already have their Registered Nursing license, and want to advance their career and capabilities. Applicants must have a 2.5 GPA or above from their previous education, and show proof of RN license and a current CPR card. Up to 30 advanced standing credit hours will be granted for successful completion of the NCLEX exam. It is recommended that incoming students take a computer class if they are not already computer proficient.
Format: Fully Online
Accreditation: CCNE and ACEN (Masters)
Visit the school
---
2. Baker College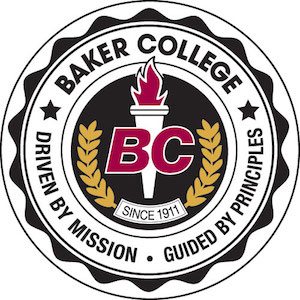 Baker College is a private non-profit college that was established in 1911, and currently has eight locations scattered throughout the lower peninsula of Michigan. They are considered a career college, meaning their offerings include over 150 career-oriented courses of study. Baker offers a variety of degrees including associate's, bachelor's, master's, and doctoral degrees in disciplines that range from business to nursing, human services, to education and beyond. Baker is connected to the Michigan Association of Collegiate Registrars and Admissions Officers (MACRAO) Transfer Agreement, which provides up to 30 transfer credits to four-year colleges that participate in the same program within the state of Michigan.
Baker College offers a program touted to Take your nursing skills to the next level, as it is intended to be a Post-RN licensure program. This Bachelor's of Science in Nursing degree program is administered online, giving students the flexibility to continue working in the field and maintaining their other life commitments. The curriculum was designed by renowned professionals in the field who have identified the topics necessary to incorporate into a curriculum that will help students advance their careers as medical professionals. Students will have their fingers on the pulse of what is necessary to bring forward community and individual health and also participate in a practicum that will enable hands-on experience.
Format: Fully Online
Accreditation: CCNE
Visit the school
---
3. Northern Michigan University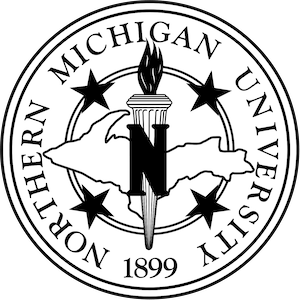 Northern Michigan University was founded in 1899 in the town of Marquette, Michigan, which is located on the Upper Peninsula of the state. They were originally considered a Normal School, designated as an institution with a focus on training teachers, with an inaugural class of 32 students. Currently, they have five academic divisions, which include the College of Academic Information Services, the College of Arts and Sciences, the Walker L. Cisler College of Business, the Graduate, Education, and Research College, and the College of Health Science and Professional Studies. Within all of these programs exist over 180 graduate and undergraduate degree programs.
Northern Michigan University offers an online RN to Bachelors of Science in Nursing Program that is geared towards registered nurses who are already working in the field. Applicants must already possess an associate's degree and registered nursing license to participate in the program. The online format enables the flexibility of busy nurses to continue working in the field, and immediately apply the skills they are learning in the program to their daily work. This course of study includes 16 credits of nursing courses and 16 credits of applied workplace leadership. Students can complete the program in as few as four semesters.
Format: Fully Online
Accreditation: CCNE
---
4. Eastern Michigan University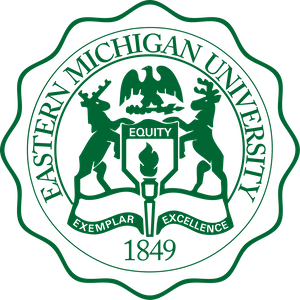 Eastern Michigan University, which is referred to informally as EMU, is a public school located in Ypsilanti, Michigan, which is about 8 miles to the east of Ann Arbor. Originally, this school was established in 1849 as Michigan State Normal School, which was in service of training teachers in the state. Eastern Michigan is home to 7 schools and colleges. The main campus sits on 800 acres of land, and they have eight additional locations, which include satellite campuses. They pride themselves on tradition, which includes homecoming, and a week dedicated to Martin Luther King Jr. They have a very active student life, with many student-run organizations.
Eastern Michigan University offers a comprehensive RN to Bachelors of Science in Nursing program that can be achieved entirely online. The program is designed with the current trends in healthcare as a driving force for curriculum implementation. They employ a faculty that is known for engaging clinical reasoning and leadership skills. The program has a wide reach, as it not only engages the topical skills necessary for students to advance in the nursing field but there is an emphasis on treating the whole patient, which includes a larger social and political lens. The program can be completed in as little as 12-24 months and includes 30 credit hours.
Format: Fully Online
Accreditation: CCNE
Visit the school
---
5. Lake Superior State University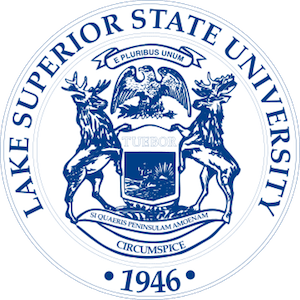 Lake Superior State University, which is often referred to as Lake State, is an intimate public university on 115 acres of land in Sault St. Marie, Michigan. Their enrollment of close to 3,000 students makes it the smallest public college or university in the state. Many of their students are Canadian, as a result of their proximity to the border. They are known for their interesting academic offerings, which include fisheries and wildlife management, fire science, and criminal justice. They are also known for their active college radio station called WLSO. Their two official mottos are Believe in Blue and Redefining the Classroom.
Lake Superior State University offers a valuable post-licensure completion program that enables students to achieve their Bachelor's of Science in Nursing degree. Students can achieve the program fully online, with the ability to complete it in as little time as two academic semesters, if all of their prerequisite and general education requirements are completed prior to entering the program. This program is accredited by the Commission on Collegiate Nursing Education. Small class sizes are a feature, as well as a focus on providing holistic and comprehensive healthcare to patients in need. A myriad of careers become options to graduates of the program, including mental health, hospital, home care, and military nursing.
Format: Fully Online
Accreditation: CCNE
Visit the school
---
6. Spring Arbor University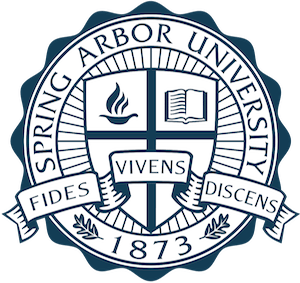 Spring Arbor University, which is often referred to as SAU, is a private Christian school that is connected to the Free Methodist Church and is the next largest Christian evangelical institution in the state. Established in 1873, the campus was built on the land that belonged to a former school called Hillside College. Their motto is Faith, Living, Learning, which engages the idea that faith is a guiding force in their pedagogical foundation. Their offerings include 70 majors and programs, which include a teacher's certification program. They have under 2,000 undergraduates enrolled, and under 1,500 graduate students enrolled in course programming.
Spring Arbor University offers a fully online CCNE accredited RN to Bachelor's of Science in Nursing degree program that was designed for students to build the skills necessary to advance to leadership positions in the nursing field. The program was designed to be flexible, enabling students to maintain their career and home life, while taking one seven-week class at a time until completion. There are no mandatory log-in times, so students can work within the parameters of their own schedules. Courses are within the Blackboard technology platform, which gives students access to an interactive learning community and full-time access. Students are given the tools to also work as charge nurses and registered nurse supervisors upon graduation.
Format: Fully Online
Accreditation: CCNE
Visit the school
---
7. Finlandia University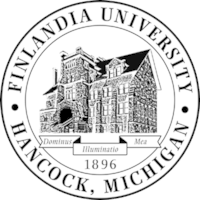 Finlandia University is a private institution located in Hancock, Michigan, which is in the state's Upper Peninsula. It was established in 1896 as Suomi College and Theological Seminary and has an affiliation with the Evangelical Lutheran Church of America. The campus is picturesque and rural and located near the shore of Lake Superior, which is the largest body of fresh water on earth. The university is also the home of a Finnish American Center, which hosts many events for students and community members, and holds the Finnish American Historical Archives. Their motto is The Lord is my Light. Originally Finlandia was a two-year institution but became a four-year university in 1996.
Finlandia University offers an affordable RN to Bachelors of Science in Nursing program that can be achieved entirely online. As such, technologies are utilized in conjunction with a faculty-directed independent study plan to provide the flexibility needed for student success. The program was created to engage nurses who are already working in the field and is designed to provide the necessary flexibility for students to work it into their busy schedules. The program can be achieved with part-time or full-time status, and students can complete the coursework in 5 semesters if they work on a full-time basis. Finlandia has many financial aid opportunities that students may qualify for. The program is fully accredited by the Commission on Collegiate Nursing Education.
Format: Fully Online
Accreditation: CCNE
Visit the school
---
8. Western Michigan University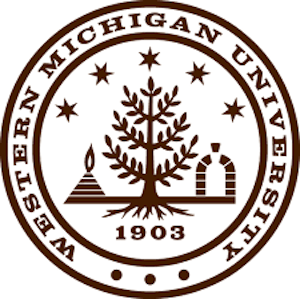 Western Michigan University, also known as WMU is a public research institution that was founded in 1903. Their large campus takes up over 1,200 acres of land in Kalamazoo, Michigan. The West Campus is referred to as "Main Campus," and is the largest of 5 campuses. One of the programs that they are the most known for is their Aviation program, which is repeatedly ranked in the top 3 in the country on a number of trustworthy rankings. They are also the home to International Conference on Medieval Studies. Western Michigan has been classified by the Carnegie Foundation, as offering the highest level of research.
Western Michigan University is the home of the Bronson School of Nursing, which offers a comprehensive RN to Bachelor's of Science in Nursing program designed for students who are registered nurses that have already completed their Associate's degree and are working in the field. Most of the coursework is online, with very limited occasions where students are required to be on campus. Even class discussions are facilitated in learning formats that are online. Applicants of the program must have achieved a 3.0 GPA or greater in their previous nursing education, and have received or will receive their nursing license no longer than 3 months after graduating from the program.
Format: Online with some on-campus requirements
Accreditation: CCNE
Visit the school
---
9. Grand Valley State University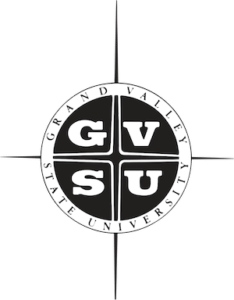 Grand Valley State University, which is often referred to as GVSU, or simply Grand Valley, is a public liberal arts school, founded in 1960. Since its founding, GVSU has been located on a 1,322-acre campus in Allendale, Michigan, a little less than 30 minutes west of Grand Rapids. In fact, many of their classes are offered at their Grand Rapids campus called the Robert C. Pew campus. There are close to 25,000 students enrolled in programming at this comprehensive institution that come from all over the state of Michigan, as well as throughout the country and just across the border in Canada.
Grand Valley State University is the home of the Kirkhof College of Nursing, where they offer an online RN to Bachelor's of Science in Nursing program, geared towards associate's degree holders who are working in the field. The majority of the coursework is online, enabling students the flexibility to complete the program within the constraints of their professional and personal commitments. Students also have the opportunity (and expectation) to meet in-person one time per month to receive in-person instruction and hands-on training, as well as to network with other professionals and get to know their cohort. The in-person sessions are held at the Center for Health Sciences Building at the downtown Grand Rapids Campus and give students a touchstone for their online studies.
Format: Online with monthly meet-ups
Accreditation: CCNE
Visit the school
---
10. Michigan State University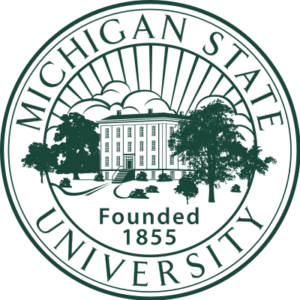 Michigan State University was established in 1855 as a prototype for 69 land grant institutions under what was called the Morrill Act of 1862. One of the ways Michigan State University is known nationally is as the first university to teach Scientific Agriculture. Their campus sits on 5,200 acres of land, 2,100 of which is designated for planned development. They are located in East Lansing, just minutes away from to town of Lansing, which is the state's capital. They also are responsible for close to 20,000 acres of land throughout the state that is used for agricultural and natural resources research conducted by both MSU and other entities.
Michigan State University offers a comprehensive online nursing program enabling registered nurses to achieve their Bachelor's of Science in Nursing. This program is not only web-based, but it is also part-time, with the intention of giving professionals in the field the flexibility often required for success. The program can be completed in 5 semesters, and there are practicum opportunities at sites that are convenient for students. This program grants students 30 credits if the NCLEX-RN exam is successfully completed, recognizing previous coursework that has been accomplished in the field. The program is fully accredited by the Commission on Collegiate Nursing Education.
Format: Online
Accreditation: CCNE
Visit the program
---
11. Siena Heights University

Siena Heights University is a private Catholic school that was established in 1919, and originally called St. Joseph's College for Women. SHU was designed to train women students to be teachers and evolved to be a co-educational and comprehensive institution in 1969 when they began offering a focus on Business and Human Services. In the 1970s they began catering to non-traditional learners, by offering weekend and evening classes that students could fit into their work and personal schedules. It was then that they also initiated a degree-completion program for adults learners. In 1998 they took on the name Siena Heights University to reflect some of the changes and to modernize their image.
Siena Heights University offers a comprehensive and fully online RN to Bachelor's of Science in Nursing program that is approved by both the Michigan Board of Nursing and the Higher Learning Commission of the North Central Association. The program is fully accredited by the Commission on Collegiate Nursing Education. Applicants of the program must have first graduated from a program approved by Siena Heights, which can include a two-year associate's degree nursing program or a diploma or degree program that is hospital-based. To be accepted, students must also have a current RN license. The coursework includes such topics as ethical and spiritual nursing and treating the whole patient.
Format: Online
Accreditation: CCNE
---
12. Madonna University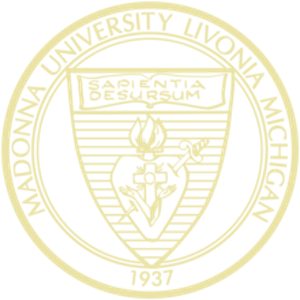 Madonna University is a Catholic and Franciscan institution that centers the humanistic values that relate to guiding principles of the Catholic tradition. Founded in 1937, Madonna was originally called the Presentation of the Blessed Virgin Mary Junior College. It was established by Mother Mary DeSales Tocka, and what was known as her council in the Felician Convent in Livonia. In 1982 they began hosting Master's level coursework and degree programming, and in 1991 officially became a university. Their enrollment of graduate and undergraduate students is close to 4,500, which makes Madonna one of the largest Franciscan institutions in the country.
Madonna University offers a Bachelor of Science in Nursing completion program for students who already have their RN degrees. The program is unique in that it is built on Catholic, and specifically Franciscan, foundations and values which center community service and involvement. Relationship building is a cornerstone of the program, as it applies to patient care and the fundamentals of building a learner-centered community. The coursework can be achieved online, with hands-on lab experience, and simulated as well as actual practice in patient care settings. The program prides itself on a social justice praxis that engages cultural humility and collaboration in patient care.
Format: Online with some on-campus requirements
Accreditation: CCNE
---
13. Rochester College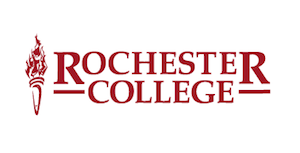 Rochester College is a four-year college that was founded in 1959 by members of the Church of Christ, a congregational and evangelical Christian denomination. These autonomous churches belong to the Restoration Movement and trace their heritage back to the early Christian church as described in the New Testament. Because of these traditional roots, the school was initially named the Michigan Christian College, but after consideration, the name changed to reflect its liberal arts offerings and to reflect the more accurate position of being a college in a Christian setting. Now, Rochester offers 19 undergraduate programs, with several innovative alternative learning options for non-traditional students, and the school overall serves just a few more than 1,000 students annually.
The RN to BSN program at Rochester College is one of the above-mentioned innovative programs, as they offer nurses who already have an Associate's Degree to complete a Bachelor of Science in Nursing degree in as few as 12 months. Their mission includes that graduates will become socially conscious professionals who are empowered to address inequities in healthcare through civic engagement and collaboration. Nursing and general education courses are offered as online 8-week courses, as well as 6 credit hours of theological literacy courses. Co-requisite courses are offered in a 15 week, face-to-face format. Rochester College accepts up to 90 semester hours of transfer credit and gives credit for work as an Associate Degree RN.
Format: Hybrid
Accreditation: CCNE
Visit the school
---
14. Oakland University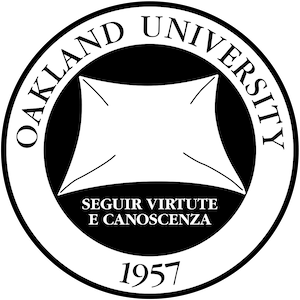 Oakland University is a public university located in the Auburn Hills neighborhood of Rochester Hills, Michigan. The school takes up a lot of space, as it is the only comprehensive research university in the area, and sits on 1,443 acres of land in a suburban center. They first opened their doors in 1957 with an inaugural class of 570 students and were a branch of Michigan State University (Oakland). They went out on their own at Oakland University in 1963. Oakland U is primarily a commuter school with students coming from all over the region, however, at least 2,000 students live on campus.
Oakland University offers an exciting RN to Bachelor's of Science in Nursing Program that is taught entirely online. The program exists in a 7-week format. One of the perks of the online format is that students from out of state can take the program and benefit from in-state tuition. Students can even receive this benefit if they are international students. One of the primary foundations of the program is fostering critical thinking skills in relation to patient care and nursing as a profession. Not only does the program prepare students to excel in the field, and orient towards lifelong learning, but it also prepares students to study at the graduate level if they desire continued education in nursing.
Format: Fully Online
Accreditation: CCNE
Visit the school
---
15. University of Michigan Flint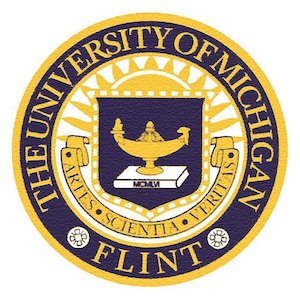 The University of Michigan at Flint was established in 1956, as a result of a commitment to bringing more opportunities to the Flint area. They are considered an urban institution that prides itself on the diversity of its student body. UM-Flint is one of two University of Michigan Satellite Campuses including the University of Michigan campus in Dearborn. Flint is known for its active student life, including Greek organizations, and a renowned radio station. They have over 100 undergraduate program offerings, and 18 master's programs. UMF is also considered the best value school due to its affordable tuition and many financial aid opportunities, especially for local students.
The University of Michigan – Flint offers an RN to Bachelor's of Science in Nursing completion program that was exclusively designed for students who have graduated from state-approved nursing programs and hold a current registered nursing license. This fully online program offers 14 week semesters for Fall and Winter, and 7 week semesters for Spring and Summer. Students can be admitted to the program without completing their RN licensure, but will not be able to enroll in the core coursework until they have obtained their official certification. One of the perks of this program is its rolling admissions policy which enables students to enter the program in the fall, winter, spring, or summer.
Format: Fully Online
Accreditation: CCNE
Visit the school

---
What's the Best Way to Get a BSN in Michigan?
When you are looking to get a nursing degree, it may seem to be confusing to get started but there are many ways to go about it. There are accelerated nursing programs in Michigan, 2 years nursing programs in Michigan, and even online programs so that you can fit studying and advancing your education into your schedule of work and family. Online BSNs can also be more affordable than on-campus BSN programs, and Michigan has some of the most affordable RN to BSN programs in the nation.
Currently, there are 92,670 Registered Nurses (RNs) working in Michigan. The US Bureau of Labor Statistics (BLS) anticipates that this number will grow by at least 16% by the year 2024. With the accredited nursing schools in Michigan, more students than ever are advancing their careers. The suggested minimum levels of education for RNs have changed. This is driving more RNs to return to school to seek higher degrees and complete their Bachelor of Science in Nursing (BSN).
Many are doing this through RN programs in Michigan. The top 10 nursing schools in Michigan are addressing the push by the Institute of Medicine to increase the number of RNs with the minimum BSN degree by 80% by 2020 by providing a variety of options for individuals. Nursing colleges in Michigan are working to support students wanting to move from RN to BSN with a variety of accelerated programs and online programs.
---
How Do I Become a Nurse in Michigan?
In Michigan, nurses' licenses are handled by the Michigan Board of Nursing. This is housed within the Department of Licensing and Regulatory Board of Affairs. As Michigan is not in the nursing license compact, to obtain a Michigan nursing license, the nurse must pass the NCLEX. To help prospective RNs, the board has provided a webinar that goes through the steps needed for both the Michigan nursing license verification and the Michigan nursing license renewal requirements. This outlines all professional requirements and responsibilities.
The Michigan Center for Nursing also provides a wealth of information for those looking to fill nursing positions and those wanting to move up. One major initiative is the push to recruit more male nurses. They also provide information on scholarship programs.
---
How is the Job Market for Nurses in Michigan?
Job security is another major factor for why nurses love nursing. Since nursing jobs are on the rise, employers are intent on filling gaps with qualified nursing professionals. Soon, however, the option to practice nursing without a bachelor of science degree may be impossible. The American Nurses Credentialing Center (ANCC) Magnet Recognition program now requires that hospitals be staffed by 80% of BSN-holding nurses by 2020. Don't find yourself missing out of the advancement opportunities that await!
Currently, there are about 92,000 active Registered Nurses (RNs) in Michigan. The average Michigan nursing salary is $33.22 ($69k/year) on average. Given the nursing shortage in Michigan, the job market looks positive for those seeking to enter the field. With nurse practitioner salary Michigan is looking to boost the number of qualified individuals working. For nursing in Michigan, this is a great opportunity. Armed with an average LPN salary in Michigan, individuals are finding success. It has been reported that with Michigan NCLEX pass rates, nurses are finding positions within six months. The lack of available, qualified nurses has created an open market for those wanting to enter the field. Education is easier to access now and jobs are plentiful.
This situation was created during a previous recession. Many older nurses continued to work past retirement age due to financial concerns. With the economy performing better, they are now beginning to retire. Their departures create a need for qualified professionals to fill these positions. The push to see more male nurses bolsters this effectiveness. Currently, the need for qualified nurses, both male and female, is significant. While recruitment efforts are going strong, there is also a push for candidates that have a more advanced education. The desire is for nurses with a minimum of a bachelor's degree or higher over an associate degree. This has driven an increase in BSN students as many seek to improve their employment options.
---
Related: