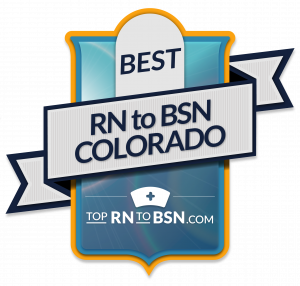 Colorado Online RN to BSN
The best Colorado online RN to BSN nursing schools have programs for RNs that offer a fast path to completing an undergraduate degree while working. If you are a working RN in the state of Colorado, there is no better time to think about completing your BSN.
With the nationwide growth of the nursing industry, and changing requirements by the National Council of State Boards of Nursing (NCSBN), nurses may soon be required to have a BSN as the minimum degree required for licensure in nursing. If you are beginning to see why achieving your BSN sooner than later, TopRNtoBSN is here to make it even easier to get started.
---
RN To BSN In Colorado: The Online Option
Our editors have compiled a list of the TopRNtoBSN degree options for making this essential career move, all of which can be completed fully online. The only prerequisites for most programs come right from your Colorado nursing license.
It has never been easier to compare your options for a convenient, affordable online Bachelor's of Science in Nursing degree. (Look to Colorado for some of the cheapest online RN to BSN programs.) All of these programs can be completed in less than two years, allowing you to get back to your daily rounds, but with a much higher salary. All nursing programs are accredited by the CCNE and these top 13 are ranked evenly by the following qualifications:
Reputation (the institution's College Consensus Score)
Cost (per online credit)
Success Outcomes (from the Department of Education's College Scorecard)
---
---
1. Colorado Technical University

Colorado Technical University has a proud history of serving people in the Colorado Springs area and beyond. Initially, CTU was interested in helping U.S. veterans of war transition back to civilian life more easily through education. Two military officers founded the university in 1965 with just this goal in mind. Since then, CTU's commitment to provide innovative, real-world learning to students within Colorado, in the military, across the U.S., and overseas has never wavered. CTU now offers class at 4 separate campuses across Colorado, and Online. In fact, over 90% of the degree programs they offer, including certificate, associate's, bachelor's, master's, and even doctorate degrees are offered online. The National Security Administration and other Government agencies consider CTU a Center of Academic Excellence in Information Assurance Education.
Veterans and non-veterans alike have the opportunity to take advantage of the online RN to BSN program at Colorado Technical University, for licensed nurses. With flexibility and affordability as their top priorities, faculty at CTU do not sacrifice academic rigor and student success in the process. With 8 separate start dates per year, CTU students can focus their energy on success of their program, and not worry about getting time off of work or childcare before they can get started advancing their career. With the minimum program course work taking only 9 months, CTU allows busy RNs to get back to what they are good at, being professional leaders in their field and caring for and advocating for patients needs.
Accreditation: CCNE
Cost: $$$$$
---
2. Regis University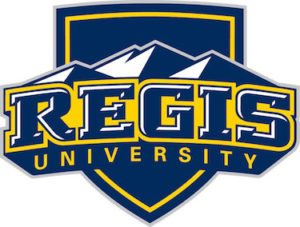 With a long history of community service, as is the legacy of Jesuit institutions, Regis University has its roots in the desire to teach students the values of service, through a Jesuit education. Initially founded in 1877 in New Mexico, a decade and one school merger later, the then college settled in Denver, Colorado with the name Regis College. Since those times of transition, Regis has provided a solid education to "Men and Women in Service of Others", as their school motto states. Many of the programs that Regis is most proud to offer are administered in either partially or fully online formats, allowing the flexibility often needed for non-traditional students.
The unique RN to Bachelor of Science in Nursing Completion program at Regis is one of these 100% online coursework programs. Regis is proud to offer the RN to BSN to students who have already achieved their nurse licensure and are hoping to advance their careers to the next level. The program can be completed in as little as 13 months, but most online learners spend 18-24 months on the coursework. There are three start dates per year (January, May, and August) and although the course work is entire online, students are invited and encouraged to celebrate the accomplishment of their graduation together in person on campus.
Accreditation: CCNE
Cost: $$$$$
---
3. Colorado Christian University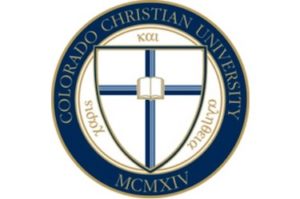 Colorado Christian University is a highly ranked Christian university, located in Lakewood, Colorado, a suburb of Denver. With a history beginning more closely focused on Bible education in 1914, the progress that this now interdenominational, world-renowned university has made in the last 100 years has been no small feat. Located snugly in the beautiful foothills of the Rocky Mountains, this private school prepares students for the professional world by providing rigorous academic standards, as well as social and community expectations that include a commitment to helping others, and a distinctive lifestyle commitment to pursuing the challenge of living a life defined by a higher standard. Church services are offered to students on campus, with the full expectation that they will help to uphold the spiritual community they are a apart of with regular attendance.
The online RN to BSN program at Colorado Christian University is further example of the institution's commitment to educate men and women in the process of integrating their faith and education. The goal at CCU, is robust, and that is to infuse the teachings of the Christian faith, into the healthcare industry. They do this through compassionate and knowledgeable leaders as professionals and to transform the same industry as graduates use nursing as their ministry. The program is specifically designed for working RNs looking to advance their careers, and is offered through the College of Adult and Graduate Studies. Course work is accomplished one class at a time in 5-week blocks.
Accreditation: CCNE
Cost: $$$$$
---
4. Metropolitan State University of Denver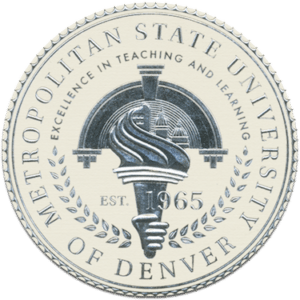 Metropolitan State University of Denver is also known as Metro State or MSU. Students come from all over to access its notoriously low tuitions costs and high academic demand that Metropolitan State University of Denver offers. The school was founded in 1965 as Metropolitan State College, and began as an opportunity school. The concept of an opportunity school in the west was that all people should and could have access to college and professional development. Because of this model, MSU Denver is required to be accessible, and to this end, it consistently has some of the lowest tuitions of four-year Colorado colleges and universities. Nearly one-third of the student body are students of color and 65% of students are women. The university celebrated its 50th anniversary in 2015.
The RN to BSN program at Metro State is called Baccalaureate Registered Nurse Completion Option or BRNCO. Designed for working professionals, the BRNCO program is perfect for RNs who are excited to advance their careers become leaders in the field of health applications. Applicants should have an RN license and be able to work in that capacity in the state of Colorado upon entering the program. There are three applications dates throughout the academic year including December 1, May 1, and August 1, so students have maximum opportunity to begin to engage with the course material. Out of state online students should be aware that not all residency states qualify for admission to the BRNCO program. Please double-check before committing.
Accreditation: ACEN
Cost: $$$$$
---
5. Aspen University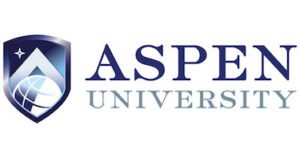 Aspen University has had a dynamic history in the half-century it has been around, beginning in the 1960s as a school solely focused on information systems and management. In 1987, the current format of a distance learning model of emerging information technologies was born. Since the late 80s, Aspen has been on the cutting edge, still focused on information technologies education, but with a lot more technology at their disposal. Aspen has broadly expanded from this core mission also, incorporating other educational focuses that are readily accessible in a distance learning format. Aspen sees affording tuition as an important element of accessing education and therefore not only creates affordable programs, but also provides innovative payment plans for students.
Aspen University offers an online RN to Bachelor's of Science in Nursing degree program for registered nurses who have an associate degree or diploma and are ready to pursue a bachelor's degree in nursing. With a liberal arts foundation, the RN to BSN program at Aspen builds on the practical and academic initial nursing curriculum in the first two years of nursing school, to prepare nurses with the addition of a theory-based practice and an understanding of the cultural, political, economic, and social issues that impact patients and influence the delivery of care in healthcare settings. The program is designed for non-traditional learners who for various reasons require an off-campus setting to complete this next step in their nursing journey.
Accreditation: CCNE
Cost: $$$$$
---
6. University of Colorado College of Nursing
University of Colorado Denver abbreviated CU Denver, and its College of Nursing is located in the Anschutz Medical Campus in Denver. Initially, the medical campus and the nursing school were located in the Old Main building on the Boulder campus, the latter of these schools opening in 1898. After some adjustments to the campus location and a few name changes, the collection of the medical and healthcare education schools and programs finally settled in what is now called Anschutz and is located on Ninth Avenue and Colorado Boulevard in Denver. The campus houses two hospitals: the University of Colorado Hospital and Children's Hospital Colorado.
The RN to BSN program at CU Denver College of Nursing in the Anschutz Medical Campus, invites students to open the door to advancing their knowledge and practical skill beyond their initial achievement of their two-year RN degree, with the BSN. CU faculty are leaders in the healthcare field and poised to take student achievement even further. With the flexibility of online classes, students can have an easier time engaging in other life commitments including busy nursing work and family responsibilities, all while taking a full course load. Most students complete the 30 semester hour completion program in 16 months, or 4 semesters, but more time can be taken if necessary.
Accreditation: CCNE
Cost: $$$$$
25 Best Nurse Residency Programs Post-BSN
---
7. American Sentinel University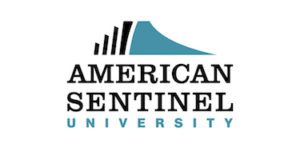 When the American College of Computer & Information Sciences and the American Graduate School of Management merged in 1988, a new, distance-learning, healthcare-focused college was born. Rooted in the notion that flexible, online healthcare education is not only possible to administer well, for some students it is a better, if not the only good option. The opportunity to teach the theoretical aspects of nursing science, while working professionals are improving their practical nursing skills everyday at work, is not one that every professional education setting can provide. Offering bachelor's, master's and doctorate degrees in nursing, the faculty at American Sentinel know nursing, and want their students leaving the programs confidently feeling the same way.
With the tagline of "Flexible, affordable, evidence-based, RN to BSN", students know just what they are going to get out of the American Sentinel University RN completion program. The undergraduate nursing school is accredited by the Commission on Collegiate Nursing Education (CCNE). CCNE is recognized by the U.S. Secretary of Education as a specialized professional accreditation agency. With a program and an institution that is entirely online-based, American Sentinel is able to focus on educational software and teaching practices that are proven to teach the evidence-based skills nurses need to lead in the field. The content of that education focuses squarely on the aspect that make nursing professionals most effective: healthcare delivery and quality outcomes, management, community health, strategic planning, and case management.
Accreditation: CCNE
Cost: $$$$$
---
8. University of Colorado Colorado Springs

dual enrollment program–Colorado Springs local students
The University of Colorado Colorado Springs is one of four campuses within the University of Colorado System. Established in 1965 and built on a gift of 80 acres of land at the base of Austin Bluffs, a rugged natural cliff formation, the stunning campus gives a spectacular view of the Front Range of the Rocky Mountains. This includes Pikes Peak, the 14,115-foot mountain that inspired the song "America the Beautiful." In addition to unbelievable campus views, the campus programing is affordable and student-focused, giving students a unique educational experience unlike others in the CU system. With flexible formats, UCCS has been named a Military Friendly school, as well as a school that is best for vets.
The unique completion program at UCCS allows students who are enrolled in the Associate Degree in Nursing Program at a Colorado Community College to be able to simultaneously obtain their BSN in roughly the same amount of time as it takes to achieve their diploma. Be aware that this program requires a 3 credit hour course on campus. After student have completed one semester of their associate degree in nursing they are eligible to apply to the dual-degree program at UCCS, provided that they earn a 2.5 or higher in their early semester coursework. With an opportunity to achieve two degrees at once, not only can students maximize the efficiency of their student success, but with a BSN, they will also increase their salary benefits and greater earning potential.
Accreditation: CCNE
Cost: $$$$$
---
9. Colorado Mesa University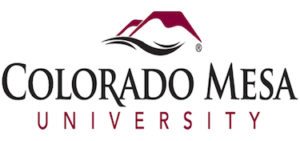 Originally named Mesa State College, and then Mesa State University, Colorado Mesa University is Located in Grand Junction, Colorado. Originally established in 1925, this Public Space Grant University offers technical certificates, associate degrees, bachelor's degrees, and master's degrees. CMU was awarded its first doctorate degree in 2015. With a mission to being committed to a personal approach, Colorado Mesa University boasts a dynamic learning environment that offers students many opportunities to become the leaders they a meant to be in the community, both personally and professionally. They achieve this with a celebration of their award-winning faculty, by having high expectations of students academically and socially, and by promoting social awareness and diversity, CMU provides adequate grounds for creating helpful, driven leaders of tomorrow, in Colorado and beyond.
The online RN to BSN program at Colorado Mesa prepares healthcare industry leaders by building on the natural and learned skills of an RN, and pairing those with the experience and coursework that allows for leadership development. The program focuses on preparing professional nurse generalists who are able to practice in a variety of health care settings. They also boast that students gain a deeper insight into contemporary issues in nursing like gerontology, informatics, and the emerging role of nursing in community-based care. At CMU, dedicated faculty are there to ensure student success by providing extensive knowledge of nursing theory, practice, and science.
Accreditation: CCNE
Cost: $$$$$
---
10. University of Northern Colorado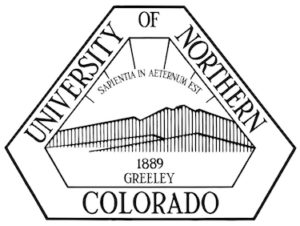 The University of Northern Colorado (UNC) has it deepest roots as a state normal school to train teachers to teach in Colorado's public school system and was founded in 1889. Still located in the original town of Greenly, CO, the 12,000 member student body, including undergraduates, postgraduates, and doctoral students, choose between six different colleges and receive a student-focused education no matter their academic goals. With institutional goals that include respecting a diversity of thought and culture, preserving intellectual freedom, and expecting and valuing academic integrity, students will acquire a solid foundation of general knowledge in the liberal arts and sciences and develop a variety of competencies in critical thinking, communication, problem-solving and current technology.
The RN to BSN completion program at UNC offers a much more personal completion program experience than many program that are comparable to it. With a real-time interactive online model, students are able to develop relationships with faculty and other students to achieve a more accountable teaching and learning style, all within the context of a flexible, online degree program. At UNC, faculty recognize that a BSN enables graduates to move into supervisory positions and other specialized roles within healthcare settings, which in turn increases the graduate's share of responsibilities, as well as their earning potential. Students are so satisfied with UNC's program that many of them stay to complete their Master's degree in Nursing there as well.
Accreditation: CCNE
Cost: $$$$$
---
11. Colorado Mountain College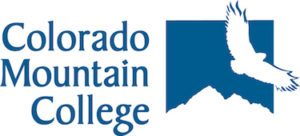 Colorado Mountain College, or CMC for short, is an accredited four-year institution that is made up of a network of eleven college campuses in Western Colorado, and grants both Associate's degrees and Bachelor's as well as several non-degree certificates. Along with on-campus programing, CMC offers a variety of online or distance learning programs, promoting a flexible learning option for adult learners and other non-traditional students. Originally founded in 1967 as a community college, over time CMC has added upper-level coursework, and eventually began offering several bachelor's degree options for students to pursue. There are many exciting opportunities this Western Colorado institution has to offer, including participating in or cheering on the ski team, the only Division I varsity team the school supports.
One of those new and innovative bachelor's degrees being offered at CMC is the online RN to BSN degree completion program for working nurses. With the amount of flexibility required to both work as a nurse, work toward a bachelor's degree, as well as whatever other responsibilities students may have, CMC understands and supports students in a holistic path of success. Acknowledging that nurses may be required to achieve the BSN as an entry-level nurse in the near future, there is no time like the present to achieve this salary boosting credential at a flexible and supportive institution like CMC.
Accreditation: CCNE
Cost: $$$$$
---
12. Denver College of Nursing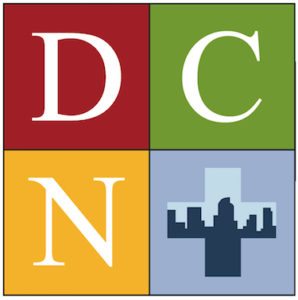 With the sole purpose of providing excellent and well trained healthcare professionals to the industry, the Denver College of Nursing has the single-focus of teaching every important aspect of nursing, to every potential nursing professional that enrolls at its Denver, CO-based institution. With the belief that good nurses are the future of quality healthcare, DCN strives to achieve excellence in healthcare education every day. With the ability to focus all resources on teaching both the art and the science of nursing, students at DCN can participate in many programs that larger schools cannot offer, like a study abroad nursing program wherein students assist in clinics and healthcare assistantships in developing countries.
Among the handful of online nursing programs, Denver College of Nursing offers is the RN to BSN program. This entirely online program is designed to fit into the life of a working RN, as long as the student is also driven to fulfill expectations to meet the rigorous demands of the program. Faculty support is there every step of the way and opportunities to get to know instructors come in the form of online pictures and bios, as well as interactive video conferencing and recorded classroom lectures. Many students find that the program is not only conducive to learning a successful credential beyond what they already have, but for those students who excel, the online Master's degree in Nursing is a few clicks away.
Accreditation: ACEN
Cost: $$$$$
---
13. Adams State University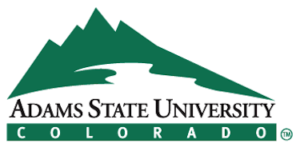 Adams State University is located Alamosa, CO, in the southern-central part of state, near the New Mexico border. Founded as a normal college for rural parts of southern Colorado in 1921, Adams State was originally called Adams State Normal School, and graduated its first class in 1926. Staying true to its roots, ASU offers many areas of specialization for education majors, as well as several options for students pursuing bachelor's and master's degrees, and one doctoral degree in Counselor Education. With a small student enrollment of just of 3500 students, ASU offers an intimate campus with tree-lined walkways, state-of-the-art classrooms and laboratories, and supportive programs.
The RN to BSN program at Adams State University is offered 100% online and is accredited through Commission on Collegiate Nursing Education. Part of the mission of the nursing department at Adams State is to prepare students to become successful healthcare practitioners, promoting integration into the field of nursing by offering an evidence-based education, and providing students with theory-led program features, closely focusing on rural healthcare, cultural diversity, patient safety, professional nursing standards, and community service. With flexible online programming that is designed with the modern nurse in mind, ASU Nursing program envisions that all ASU graduates will be highly successful in their chosen area of expertise within the profession of nursing.
Accreditation: CCNE
Cost: $$$$$
---
How Do I Become a Nurse in Colorado?
Nursing is one of the most underappreciated jobs in our world. The healthcare industry wouldn't be able to function without a quality nursing staff. Registered nurses take on a number of roles; in a healthcare setting, they perform the majority of work, they take on long hours, they advocate for health concerns, and they perform emotional labor for the benefit of patients.
To become a nurse, the job seeker will first need to complete an associate's degree program or a bachelor's degree program from an accredited nursing school. Then the graduate can earn a Colorado RN license from NCLEX (National Council Licensure Examination). To find out more about the Colorado nurse license process, you can visit sites like the Colorado Board of Nursing or the Colorado Nurses Association. Before officially entering the field, some employers will require that the job seeker obtain experience through some sort of internship.
The board, run by the Colorado Department of Regulatory Agencies, provides licensing services, regulation information, policy information, news, and helpful resources related to healthcare. The board's website can redirect you to relevant pages like licensing renewal or application forms. It can also provide information about nursing education, most notably accredited programs listed here.
Once a nurse receives licensure, further renewal will be needed in every two year. This will ensure a standard level of quality among nursing professionals. Colorado doesn't require more education for a license renewal. However, it is common for registered nurses to seek further education for special certifications; nurses have the opportunity for career advancement when they learn specialized knowledge in certain areas.
The Colorado Nurses Association (CNA) is a representative organization that promotes networking within the healthcare industry. This association can also provide information about Colorado nursing license compact states, hospitals in Colorado, and new graduate nursing jobs in Colorado.
---
How is the Job Market for Nurses in Colorado?
The good thing about nursing jobs in Colorado is that they will always be in high demand, especially as the baby boomers continue entering retirement age in the coming years. The Colorado Department of Labor and Equipment states that an additional 18,990 registered nurses will be needed in the coming decade. Meanwhile, the Bureau of Labor Statistics (BLS) predicts a 16% job growth in this area. In order to fulfill nursing needs, it is essential that more students enroll in accredited nursing programs.
In The Centennial State, the Bureau of Labor and Statistics reports that the nearly 50,000 nurses registered earn an average salary of $70,000 per year, and much more, up to $90k per year for those nurses who hold a bachelor's degree or higher in nursing. Don't forget that Denver is one of the nation's highest-paying cities for nurses, too. The BLS expects a 15% job growth rate by the year 2026 for nurses nationally, mostly due to the aging population, as well as the prevalence of chronic conditions, such as arthritis, dementia, diabetes, and obesity.
Employment by Education Level
Another reason to look into registering for classes in Colorado is that the American Nurses Credentialing Center (ANCC) Magnet Recognition program will require that hospitals be staffed by 80% BSN-holding nurses, creating less of a margin of error for those who only have a diploma or ASN.
Registered nurses typically complete the most amount in a healthcare setting. The role will largely depend on the nurse's qualifications, experience, and educational background. Many nurses graduate from degree programs that specialize in certain areas such as anesthesiology. Nurses may perform the following tasks: medication administration, IV line management, patient care, observation, recording results, emotional support, patient advice, education, and communication with the staff. Nurses work in a variety of settings, from hospitals in Colorado to residential facilities.
---
How Much Do Nurses Make in Colorado?
The nurse salary guide reports that the average nursing salary in Colorado is around $72,570, which is higher than the national average salary of $50,000. The highest nurse practitioner salary Colorado makes is $110,440. The highest-paid nurses are concentrated in Boulder, making up to $118,760. Boulder, Colorado Springs, Denver, Aurora, Lakewood, Fort Collins, Grand Junction, Greeley, and Pueblo tend to be the best areas to seek employment in the nursing field.
---
Your Nursing Career in Colorado
Obviously, working RNs are busy with work, but they also have family obligations, commuting to and from various things, and other time constraints. Thinking about adding the need to get to and from school, childcare, and carrying around textbooks is not high on a list of fun things to do in your day.
If you have been putting off finishing your BSN, look over the following programs. What you find may surprise you. This list makes it look easy to boost your salary, earn a leadership position in your current job, and learn new theories and practical skills to put to work for your patients. But don't take our word for it, enroll in one of these high-quality RNtoBSN programs and see for yourself.
---
Related: