Nursing Schools in Philadelphia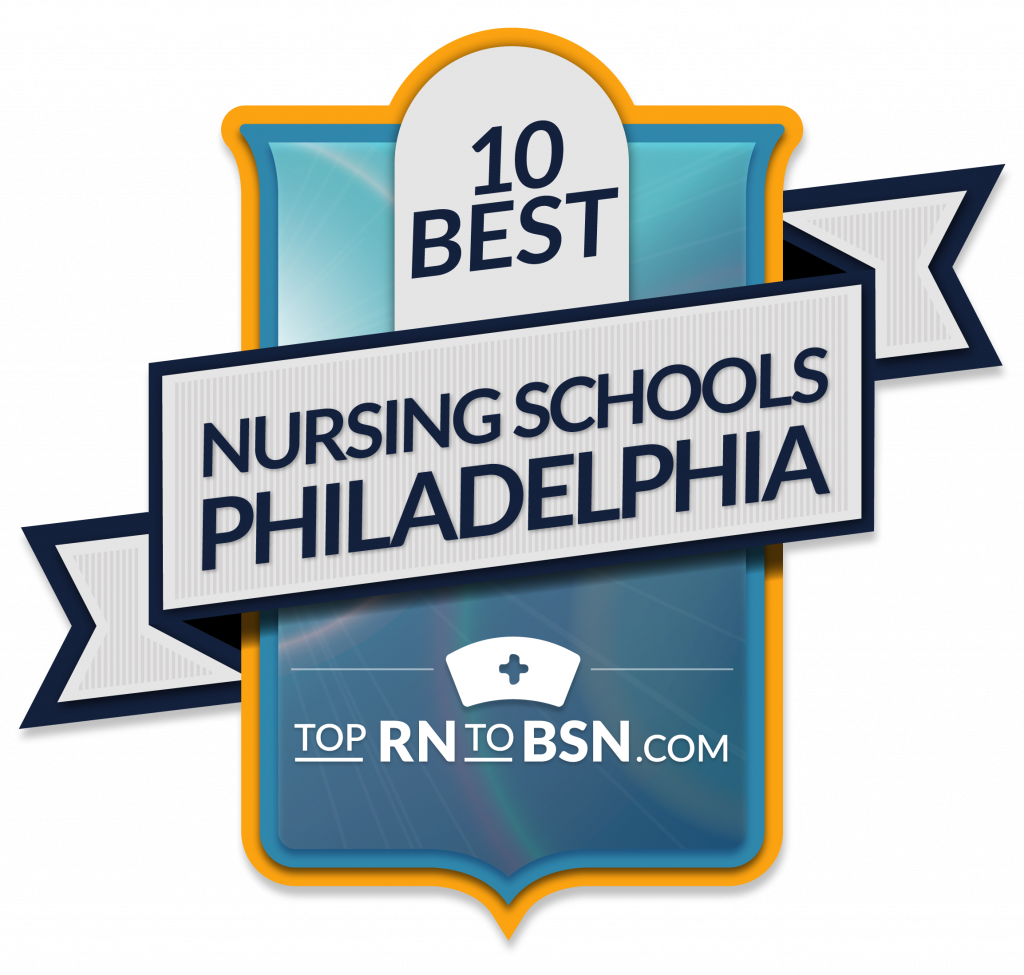 The best nursing schools in Philadelphia offer a variety of affordable programs for new nurses and programs for working RNs. The United States' first great city, Philadelphia is the birthplace of American democracy, Philly soul, and Rocky. It's also one of the best cities to be a nurse, with one of the highest pay rates and a staggering number of world-class hospitals and medical facilities. There are also a lot of people in the metropolitan Philadelphia area, which spills over beyond Pennsylvania into Delaware and New Jersey as well. In fact, the census recognizes more than 7 million people in Metro Philly.
A city like Philadelphia has no shortage of nursing programs, but at TopRNtoBSN we're primarily concerned with the options available for working RNs – RN to BSN programs, of course, but also avenues to advanced practice, nurse leadership, and academic research with MSN, DNP, and PhD programs. Philadelphia has some of the most respected universities in the nation, including the University of Pennsylvania (an Ivy League Colonial College), Drexel University, and Temple University. Reach out into the suburbs, and there are even more. To help guide students to the programs that fit their needs, TopRNtoBSN has ranked the Best Nursing Schools in Philadelphia.
---
How We Ranked the Best Nursing Schools in Philadelphia
TopRNtoBSN is committed to providing students with information about reputable, trustworthy programs, so we begin the ranking process with accredited programs: regionally accredited institutions with CCNE or ACEN nursing accreditation are preferred. From there, programs are ranked according to three factors:
Job Placement (College Scorecard data)
Student Reviews (Niche)
Tuition (in-state data from IPEDS)
These three ensure that students can trust their program to have a real impact on their careers, with high quality instruction and student satisfaction.
---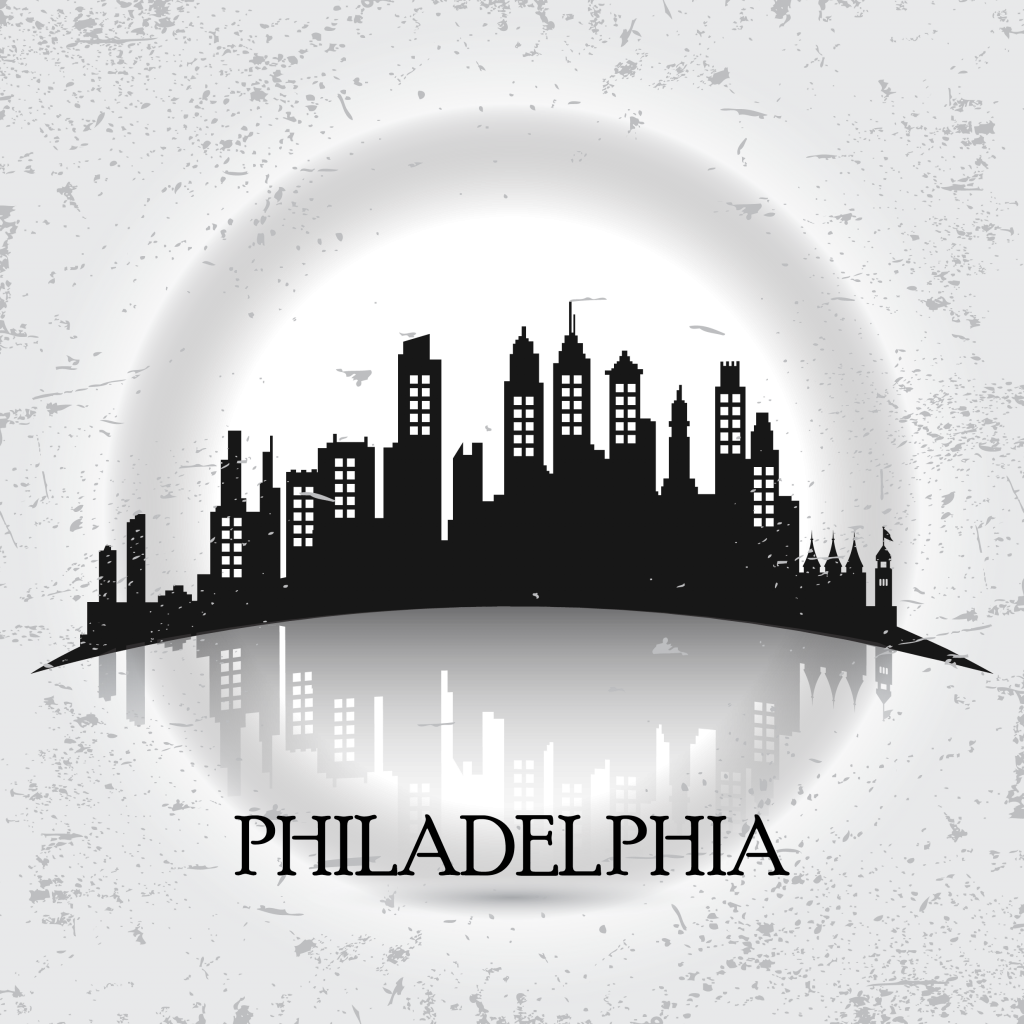 ---
1. Villanova University

At the Villanova University M. Louise Fitzpatrick College of Nursing, students can engage in the BSN, MSN, DNP or PhD degree programs. Students pursuing their Bachelor of Science in Nursing have two options: the traditional four year plan or the two-year degree option designed for college graduates. There is also an accelerated BSN program. The university is also very transfer-friendly. Courses are designed for new students, transfer students and working adults who are seeking an advanced degree. The Master's level degree programs allow nurses to specialize in gerontology, pediatrics and family nursing. There is also a track for those seeking to become a nurse educator. At the PhD level, programs are designed for nurses wanting to become a nurse anesthetist or pursue a career in research. Continuing Education courses offer practical coursework to advance nurses' careers without entering a full degree program. For those considering nursing in Philadelphia, the well respected programs at Villanova are worth considering.
Since its founding in 1842, Villanova University maintains their Catholic Augustinian philosophy that drives their academic community. The university and faculty are committed to creating students who can think critically and act compassionately within their communities. Villanova's academic programs are rigorous but students work closely with their acclaimed faculty to develop the skills needed to be successful. The average student to professor ratio is 12:1. Academic studies are paired with service to reinforce learning experiences and cultivate a spirit of compassion, and Villanova has been recognized by the NLN as a Center of Excellence.
Degrees: BSN, MSN, DNP, PhD
Accreditation: CCNE
---
2. Holy Family University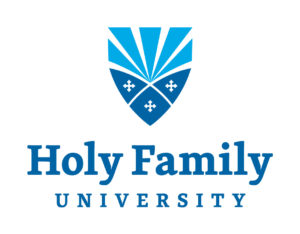 Within the School of Nursing and Allied Health Professionals, students can pursue undergraduate and graduate nursing degrees at Holy Family University. The university offers an accelerated program, "Rapid Degree," at all levels. They provide a variety of program types. There is a traditional four-year bachelor's program, as well as part-time options. The student population is composed on beginning students and working nurses wanting to change careers or advance their current careers. Students also have the option of adding an associate's program in radiological science to broaden their career options. Many graduates find positions in hospitals in the region. As one of the smaller nursing schools in Philadelphia, students receive individual attention.
As a fully accredited school, Holy Family University is a private Catholic institution modeled on the attributes of the Holy Family. The school was founded in 1954 by the Sisters of the Holy Family of Nazareth. Originally a teachers' college and affiliated with the Catholic University of America, the school now has full accreditation and was approved by the Pennsylvania Department of Education in 2002. The school's core values of affordable, quality education with values-led teaching remain today.
Degrees: BSN, MSN, DNP; accelerated programs at all levels
Accreditation: CCNE
---
3. Temple University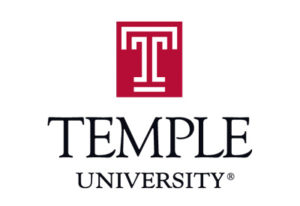 Students can study for their Bachelor of Science in Nursing or their Doctor of Nursing Practice at Temple University. Students engage in rigorous academic classes coupled with clinical courses to develop their skills in nursing, biological science, and the social sciences. This prepares students for positions in today's healthcare system that demands clinical experience, technology, and leadership. The four-year BSN program is delivered over eight semesters. The nursing school maintains ties with hospitals throughout Philadelphia. The nursing school has been recognized for its high NCLEX pass rate. Students receive service-learning through a 5-semester "community home" rotation. Every student receives individual attention and works closely with faculty members. To study nursing in Philadelphia at a reputable program, look into this well-known university.
Temple University was founded on the principle of providing quality educational opportunities for motivated people regardless of their means. This still guides the university. The faculty are accomplished professionals in their own field. Students have easy access to their knowledge and experience. The Doctor of Nursing Practice degree program was ranked by US News & World Report as one of the top national DNP programs. This reflects the quality of the educational experience offered to students.
Degrees: BSN and DNP
Accreditation: CCNE
---
4. University of Pennsylvania

At the University of Pennsylvania School of Nursing, students can pursue their BSN, MSN, DNP and PhD. These programs and the school have been ranked as the #1 ranked nursing school in the world by QS World University. Their ranking is based on the school's reputation for academics and the impact their research programs have. The school has been recognized with this honor for four consecutive years. The school offers undergraduate, graduate and doctoral programs. There are also accelerated programs so students seeking to move through the degree program more quickly. The undergraduate program uses community involvement to reinforce classroom learning. Clinical practice is done in teams. A mentoring program allows students to interact with professionals and prepares them for real-world work situations. The Master's level program allows students to specialize. At the Doctoral level, students are being prepared to lead the field and engage in research efforts that bolster the profession. Global nursing programs and internships are available. Among nursing schools in Philadelphia, University of Pennsylvania offers cutting edge programs and many opportunities for students.
At University of Pennsylvania Nursing, students receive an Ivy League education. The school offers students a range of opportunities to expand their educational opportunities and perspectives. The faculty are all accomplished in their fields and include some of the top research professionals in the world. The school utilizes cutting-edge technology to allow students to receive a hands-on education. This includes their simulation lab. They also partner with community organizations to give students real-world experience working with the public in a healthcare setting.
Degrees: BSN, MSN, DNP, PhD
Accreditation: CCNE
---
5. La Salle University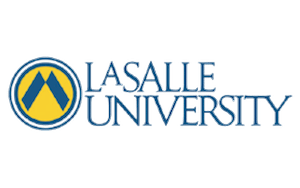 At the La Salle University School of Nursing, students engage in hands-on programs and academic programs to go from RN to BSN or earn their MSN or DNP degrees. Students begin with foundational programs and then are able to move into other areas of specialization. Faculty members are known globally for their research expertise and commitment to academic excellence. At the BSN level, students have the option to participate in accelerated programs or a hybrid that combines evening and weekend classes. Certificate programs are available at the master's level for nurses who want to advance their career through additional specializations without the degree program. Also, the school offers a DNP for those looking for a Post BSN Nurse Anesthesia Program. Those wanting a school for nursing in Philadelphia should consider the advanced options at La Salle University.
La Salle University is a well known and respected institution. These rankings are a result of the respected faculty and the school's commitment to academic excellence and the provision of hands-on experience in clinical settings. As a private university, La Salle faculty remains committed to teaching and learning experiences that cultivate lifelong learning in students. The faith-based university's curriculum is driven by "faith and zeal." This is represented by the involvement of students in service to the community.
Degrees: RN to BSN, MSN, DNP
Accreditation: CCNE
---
6. Gwynedd Mercy University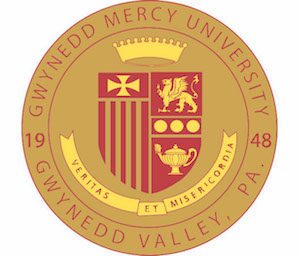 Gwynedd Mercy University offers a variety of programs in nursing and allied health. Students pursuing their BSN have the option of a traditional four-year program, a hybrid program that uses weekend classes, or an accelerated program. Students can transfer in 24 to 35 credit hours to reduce the program to three years. In Allied Health Degrees, students have a variety of specializations to choose from such as occupational science, respiratory care, and radiation technology program, to name a few. In nursing, the Doctor of Nursing Practice is an online program. The master's level options in nursing and Allied Health allow students to focus their studies into one particular area. The school uses state-of-the-art clinical settings and a simulation lab to enhance student learning. When looking at nursing schools in Philadelphia, potential students should look into these hands-on learning programs to start or further their careers.
Gwynedd Mercy University, a Catholic school founded in 1948, now has 2,033 undergraduates and 806 graduate students. This keeps the average student to faculty member ratio at 10:1. Small class size and personal interaction with faculty is one thing that makes this university special. Also, all first time, full time students receive financial aid and/or scholarships to support their education.
Degrees: BSN, MSN, DNP; Online MSN and DNP
Accreditation: CCNE
---
7. Rutgers University Camden – Camden, NJ

The nursing program at the Rutgers University Camden School of Nursing offers a comprehensive range of degree programs, from the BSN to the DNP. Traditional students can earn a BSN, while students who already have a bachelor's in another field can choose an Accelerated BSN to make a quick career change. Students who already have an associate's and an RN license may prefer the online RN to BSN. One of the most interesting options, though, is the Dual DNP/MBA program, which allows nurses to earn their Doctor of Nursing Practice and their Master of Business Administration at the same time, preparing them to take on leadership roles in healthcare system.
Rutgers University Camden is at the edge of the Philadelphia metropolitan area and plays a major role in supplying nursing professionals to Philadelphia's hospitals, doctor's offices, and clinics. Part of New Jersey's oldest and most prestigious public university, Rutgers Camden has a heritage that dates back to the Colonial period.
Degrees: BSN, DNP; Online RN-BSN
Accreditation: CCNE
---
8. Drexel University

Drexel University's College of Nursing & Health Professions is one of the most comprehensive nursing schools in Philadelphia, offering nearly any kind of program that a working nurse, career-changing adult, or new student could want. Students looking for a BSN can choose the coop option (built on Drexel's innovative cooperative education format), an Accelerated BSN (for students with a bachelor's in another discipline), or an online RN to BSN. Working nurses looking for advanced practice nursing and nurse practitioner programs have more than a dozen specializations to choose from. Students can also choose a Nurse Anesthetist MSN or a dual MSN and PhD program.
Drexel University is well known for its pioneering cooperative education program, which alternates full-time employment with industry partners and traditional on-campus instruction. Founded in 1891, Drexel has always been grounded in the most current technology and applied science, from engineering to health science. Today, Drexel is one of the most respected research universities in the world, and a pillar of Philadelphia's higher education.
Degrees: BSN, RN-BSN, MSN, DNP, PhD Nursing
Accreditation: CCNE
---
9. Widener University

Widener University's School of Nursing is deeply concerned with the needs of working nurses, combining academic rigor with convenient scheduling and experiential learning. Widener provides many programs in a hybrid format to help working nurses work around their schedules. The traditional BSN is intended for students working toward their RN license, while the RN to BSN and RN to MSN is designed for working nurses. Advanced students can choose an MSN in a number of specializations, including Nurse Anesthetist; a Doctor of Nursing Practice; or a PhD for nurses who wish to go into research or teaching.
Located midway between Philadelphia and Wilmington, DE, Widener University provides career opportunities for nurses throughout metropolitan Philadelphia. With roots dating back to 1821, Widener has continually grown with the times, and today has gone from a traditional liberal arts college to a strong presence in professional education. Nurses trained at Widener can expect the job market in Philadelphia to welcome them.
Degrees: Online RN to BSN, MSN, DNP
Accreditation: CCNE
---
10. Jefferson College of Nursing

The Jefferson College of Nursing is part of Jefferson University, an innovative institution created in 2018 from the merger of Thomas Jefferson University and Philadelphia University. Students at JCN get to learn as part of the Thomas Jefferson University Hospital, one of the top-ranked academic health centers in the nation. For Jefferson's BSN, MSN, and DNP programs, students have many options in each. BSN students, for instance, may choose accelerated or traditional programs; high school students can even get a jump start on their BSN. MSN students can choose many concentrations, including administrative, informatics, and nurse practitioner options, while DNP students can start with either a BSN or MSN, or choose a CRNA path.
Jefferson University dates back to 1834 and one of the oldest medical schools in the US, so the university's health science bona fides are unquestionable. With Jefferson and Philadelphia's merger, the new institution is proving to be a major influence on professional education in Philadelphia, and even beyond with its fully online degree programs.
Degrees: BSN, MSN, DNP; Online MSN and DNP
Accreditation: CCNE
---
Is it Hard to Get into Nursing School in Philadelphia?
The town known as the "City of Brotherly Love" has many top-notch colleges and universities. It is also one of the most historical towns in the US, the home of the Liberty Bell, the birthplace of the Constitution, and the sixth most populous city in the nation, as of 2018. Philadelphia offers many nursing degree programs from several colleges and universities within its borders, and for some, the competition is fierce.
For example, the University of Pennsylvania School of Nursing is an elite Ivy League institution; the UPenn Nursing acceptance rate is just 25 percent, the most selective of Penn's undergraduate program. On the other hand, another great Philadelphia-area nursing school for prospective nursing students is Gwynedd Mercy University. Gwynedd Mercy Nursing School has an extraordinarily 95 percent percent acceptance rate! The college provides over 250 BSN degrees and several MSN programs. Tuition costs are low, with a small student to instructor ratio. The school also provides some evening degree programs and about 35 percent of students are over 25 at Gwynedd Mercy University.
On another level, the Drexel nursing program has a 79 percent acceptance rating, low student/faculty ratio, and an affordable tuition cost. The school has a 71 percent percent graduation rate. In fact, most students feel confident on finding employment in their field after graduation.
So to answer the question, no, it is not at all hard to get into nursing schools in the city of Philadelphia, though the biggest names, like always, may be extremely competitive. The town provides many nursing opportunities for prospective students interested in the healthcare industry.
---
How is the Job Market for Nursing in Philadelphia?
In the city of Philadelphia, there is no excuse to think that you cannot find a hospital or medical clinic nearby. With over 30 institutions or facilities in the surrounding area, Philadelphia is one of the leaders in healthcare administration. The city also provides several teaching hospitals for the advancement of new students. It's also one of the highest-paying cities for nurses.
Even though there are many places of employment for nurses, it is sometimes difficult to find a job within the city limits. Many graduates of the nursing schools stay in the city after graduation. This makes employers be bombarded with countless eligible applicants from local nursing schools. Several schools suggest students have at least two concentrations, making it easier to find employment after graduation. Some nursing positions that are available in Philadelphia are LPN nurses, hospice care RNs, Public Health nurses, and Trauma/NICU nurses. Nurses with experience in psychology/psychiatric therapy are also helpful for local mental health facilities within the city.
---
Can I Make More with a BSN or Higher Degree?
Absolutely! For the nursing student that wants to broaden their horizons and achieve a higher paying salary, then going for a BSN or MSN would be the logical decision to make. A basic RN license is similar to an associate's degree; however, most nursing students do go on to receive their BSN degree. Every level of higher education a nursing student completes adds to their credentials and increases their overall salary. For example, to become a LPN nurse, the education level of an associate's degree is required. However, if a nursing student has a desire to become a nurse practitioner, then most likely the student will need to extend their educational goals to a Master's program or even Doctoral degree level.
---
Can I Get an Accelerated Nursing Degree in Philadelphia?
In the city of Philadelphia, several colleges and universities offer an accelerated nursing degree option for students. The University of Pennsylvania offers an accelerated plan that expedites their nursing career by finishing sooner. For instance, the BSN degree at UOP can be completed within eighteen months on the accelerated degree plan, and students can choose from fourteen masters' specialties.
Another school that offers an accelerated degree plan is Thomas Jefferson University. The Jefferson accelerated nursing program is available in MSN, DNP, and PhD. Options in several concentrations. Jefferson University provides students with courses of Informatics and Research in Advanced Practice Nursing, Health promotion across the lifespan, and Clinical Reasoning.
Another school to consider for accelerated nursing programs in PA is Drexel University. As mentioned before, Drexel University provides many opportunities for students entering the nursing field. One degree that stands out against the odds is the Duel Accelerated RN-BSN-MSN program. No matter which school of choice in Philadelphia students decide to enroll in, taking an accelerated program will allow the graduate to finish in half the time of the traditional track.
---
Related: