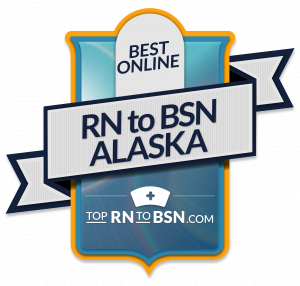 Alaska Online RN to BSN
Here are the best Alaska online RN to BSN Nursing Schools! Nurses in Alaska earn salaries much higher than in most states, and nurses are in-demand! Although Alaska is the largest state in the country, most of it is not very populated. Residents mostly live in the cities and the southern part of the state. Therefore, students interested in attending a nursing program have limited options. However, there are many available scholarships for nursing in Alaska.
In addition, other schools outside of the state offer online degrees. However, we encourage you to research these programs before starting any of them thoroughly. TopRNtoBSN is here to help you find the best online RN to BSN Nursing Schools in Alaska!
---
---
How We Ranked The Best Online RN To BSN Nursing Schools In Alaska
The editors at TopRN ranked the Top RN to BSN program in Alaska by the cost of tuition, reputation, and salary for graduates. The TopRNtoBSN nursing programs featured in this list are accredited by the CCNE or the ACEN for Nursing education. Obviously, our list was short and the ranking was not complicated. However, please check back soon for updates on more online RN to BSN programs in Alaska!
---
1. University of Alaska Anchorage
The College of Nursing at the University of Alaska in Anchorage offers an RN to BSN degree program. The program for registered nurses interested in a BSN is not entirely online. Still, students can complete many of the classes online. An Alaska RN who has passed the NCLEX-RN can enter this program with 31 credits. The RN-BSN cohort enters the traditional BSN program classified as pre-major students. And all of the general education pre-major courses have online options through UA Alaska and its other campuses. In addition, many of the RN to BSN lecture courses are online. The UA in Anchorage also offers an associate's degree in nursing. Many students in the ASN program go on to enroll in the BSN program.

The University of Alaska in Anchorage is the largest institution of higher education in the state. In addition to the main campus in Anchorage, the university has four other campuses throughout the state. All four schools are part of the University of Alaska System of public universities on nineteen campus locations.
Accreditation: CCNE
Cost: $$$$$
---
2. Alaska Pacific University

Alaska Pacific University offers an RN to BSN degree that is mostly online. The program is one of the few educational opportunities for RNs to complete a Bachelor of Science in Nursing degree in the state of Alaska. The program's courses are in a distance delivery format, and modules last seven weeks each. The program has two start dates in the Spring and Fall. This unique program at APU focuses on preparing RNs to be health and wellness advocates for Alaska Natives.
Alaska Pacific University (APU) is a private university that opened in 1957. The school's main campus is in Anchorage, close to the Alaska Native Medical Center. The university has affiliations with the United Methodist Church.
Accreditation: ACEN
Cost: $$$$$
---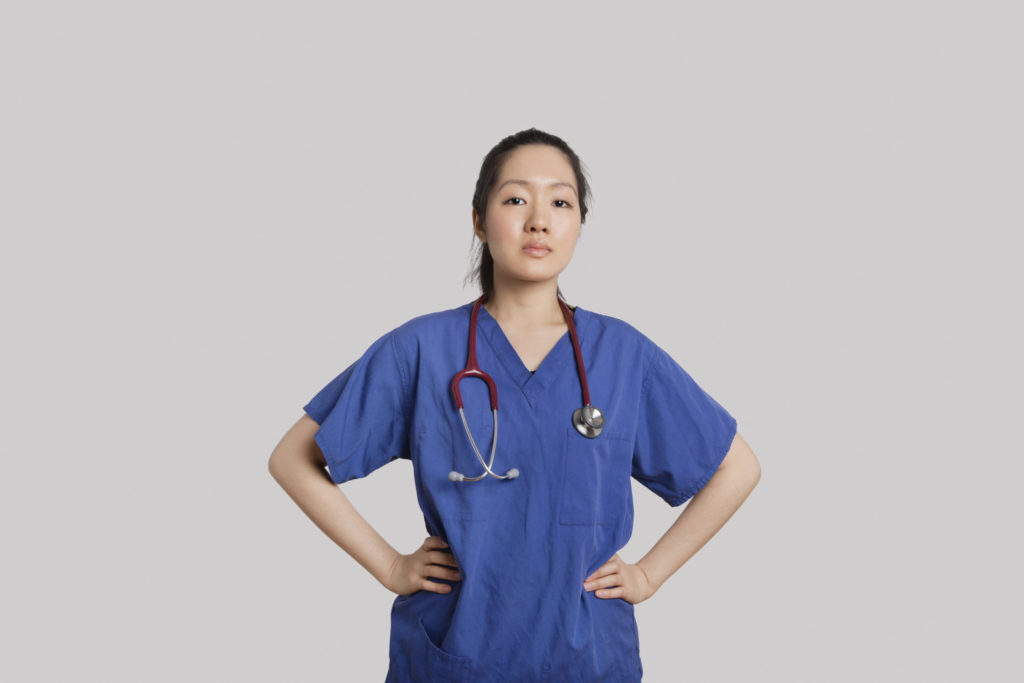 ---
How Much Can You Make As A Nurse In Alaska?
According to the May 2020 information from the Bureau of Labor Statistics (BLS), nursing pay in Alaska is the fifth highest in the country. Registered nursing jobs in Alaska pay an annual mean wage of $95,270, well above the national mean of $80,010. However, the cost of living in Alaska is higher than the national average, which somewhat offsets the high nursing salary in Alaska.
Alaska nurses interested in earning a higher salary can earn an advanced degree or nursing specialization. Unfortunately, there are currently fewer than a thousand Nurse Practitioners in Alaska. Nationwide employment of nurse practitioners is expected to grow 52% percent from 2020 to 2030. To become a nurse practitioner, you need a master's degree. But the extra education is worth it in Alaska, where nurse practitioners can earn an average of $110,270 a year.
---
Does Alaska Need Nurses?
Are there nursing jobs in Alaska? The short answer is yes. Currently, there are around 6,200 nurses employed in Alaska. This seems low, but the state is also less populated than most. There are about 21 nurses for every 1,000 workers with a location quotient of 0.98. This indicates the number of nurses is lower than the national average and nurses are needed in Alaska.
Nursing jobs in Alaska for new graduates are available in hospitals and other healthcare facilities. Nursing homes in Alaska are also in need of nurses. In addition, other in-demand jobs include nursing travel in Alaska and flight nursing in Alaska. A travel nursing job in Alaska's salary may be substantially more than other jobs.
---
How Do You Become An RN In Alaska?
To become a Registered Nurse in Alaska, you first attend an approved and accredited nursing program. Unfortunately, due to the small number of nursing schools in Alaska, there are fewer nursing programs in Alaska than in other states. However, there are some excellent choices.
Once you graduate from a nursing program and pass the NCLEX-RN, you can apply for a license. A nursing license in Alaska is granted by the Board of Nursing in Alaska. Alaska is not part of the Nurse Licensure Compact (NLC). However, you can still obtain a nursing license in Alaska by reciprocity if you are licensed in another state.
---
Related: