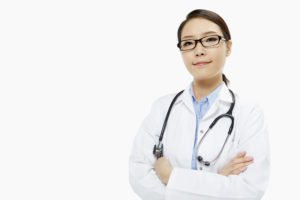 A BSN and an RN-to-BSN
If you desire a career in nursing, then find out the difference between RN and BSN programs out there, and launch your career today! A career in nursing is one of the most sought-after degrees, with a growing demand for skilled, trained, and degreed professionals. The Bureau of Labor Statistics is forecasting the need for Registered Nurses to increase by 9% and advanced practice nurses by 45% from 2020 to 2030.
Many college programs offer traditional BSN programs and an accelerated BSN program to meet this high demand. With each providing the same final result, a Bachelor's in Nursing Science, finding the right program for you can be confusing. You may be left wondering what the difference is between these programs.
---
---
First Things First: Know Thy Letters
First, let's clarify the letters associated with these degrees. If you have a two-year associate's degree in nursing, you earn the letter ASN. If you complete a 4-year traditional college program in nursing, you earn the letter BSN. However, you will have to sit for state board exams to earn the RN letters in both instances. Once you pass the boards, you become a registered nurse.
---
Traditional BSN Programs
So, you must first complete your degree to be an RN. Next, we can explain the difference between traditional BSN programs and the RN-to-BSN accelerated program. The conventional programs are suited for students going to college for the first time. These students do not have degrees in other fields and want to become nurses. This BSN program is going to take approximately four years to complete.
During this time, you will complete general education courses such as algebra, English, history, humanities, and other required electives offered by your program. Students usually complete those courses within the first two years of the program. Next, you will begin your nursing and healthcare-specific labs and likely get some hands-on experience.
At the end of the program, you will have earned your Bachelor's in Nursing Science, BSN. Following graduation, you will sit for the state board examination. Once you pass the boards, you can add RN to your credentials to be a Registered Nurse. Are you interested in these traditional programs? Check out our Top 50 Best BSN programs.
---
The Fast Track: Online RN-to-BSN Programs
There has been an explosion of new accelerated RN-to-BSN programs over the past decade. The demand for nursing is increasing, and the ability to get on a "fast track" appeals to many candidates. However, these accelerated programs are for second-degree students with a bachelor's degree in another field.
So, the BSN is their second undergraduate degree. If you have an associate's degree in nursing and have passed the state boards, you are already an RN. However, pursuing a bachelor's degree has benefits, and these accelerated programs are perfect for those candidates.
---
Accelerated BSN Programs
Another candidate that fits well into the accelerated program is someone who has a degree in a field other than nursing and is looking to make a career change. These programs can make that possible within 18 months, some even offer online or hybrid learning options. If you are curious what some of these programs look like, check out our 15 Top Online and Hybrid ABSN programs, we have already done some research for you!
The best thing you can do as you look into an accelerated RN-to-BSN program is to check the prerequisites. Dig out your transcripts and compare the courses you have already completed to their required prerequisites. If you need to take a few classes before you start the program, this will help you when figuring out your own personal timeline.
If you desire a career in nursing, there is definitely a program out there to fit your personal profile and will have you launching your career in no time Like the speedy route. Check out our Top 50 Best Accelerated BSN programs listing.
ABSN vs BSN: How to Choose an Accelerated or Traditional BSN
---
Related: