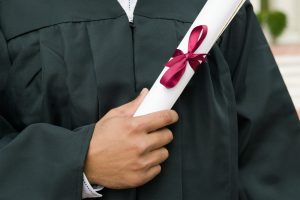 Most Affordable RN to BSN Programs
Are the Most Affordable RN to BSN Programs Online? Registered nurses who initially earned an associate degree in nursing may at some point wish to further their education. The next step in the education ladder is the Bachelor of Science in Nursing or BSN. This degree is a four-year program.
However, nurses with two years under their belt already can usually complete the BSN in two additional years. The specific program for them is referred to as an RN to BSN. An RN to BSN can be on-campus, online, or in a hybrid format.
---
---
What Makes An Online RN-to-BSN Program Desirable?
Erratic work schedules and family responsibilities can make going back to school can seem all but impossible. But in recent years, all that has changed with the availability of online degree programs. In addition to the flexibility of scheduling classes around work and family, many programs offer students low tuition rates and fees.
When you sit down and calculate the total cost of your degree, you may be surprised at how affordable an online degree is compared to a traditional program.
---
What Are Some Of The Most Affordable Online RN-to-BSN Programs?
One of the best and cheapest RN to BSN programs online is from Western Governors University. This program offers students many advantages, from low tuition rates to large numbers of transfer credits and short completion times. The school charges a flat fee per 6-month term, making this a very affordable option for those nurses who can transfer a large number of credits to the school. While this total does not include textbooks, uniforms, lab, and other fees it is still a very good deal. The completion time for the program can be as little as 18 months, which also helps to lower the total cost of tuition.
Excelsior College offers an affordable degree package and a low tuition price per credit. In addition, the school offers students the chance to test out of classes and transfer work hours in as credit. With transfer and work credits, a student will only need to complete 30 credit hours to be awarded a BSN degree. The total cost of the program is a deal that's hard to beat.
---
What Are The Differences Between Online And Traditional RN to BSN Programs?
There are many differences between online and traditional RN to BSN programs. One of the biggest is the cost. While tuition and fees are similar, costs can soar with traditional programs when personal costs such as transportation to and from class, childcare expenses, and other costs are added.
Also, most traditional programs may not allow as much transfer credit or test out of classes. Work experience is sometimes not seen as the equivalent of certain classes in traditional programs, forcing students to spend a long time completing their degree while taking classes that may be unnecessary.
---
What Are Some Ways To Make An RN to BSN Program Affordable?
Schools offer financial aid in the form of loans, grants, and scholarships to help students pay for a college degree. Because nursing is an in-demand field, there are numerous programs that provide aid to nurses for school. In addition, many employers offer tuition reimbursement for nurses earning a more advanced degree like an RN to BSN.
---
Your RN to BSN Degree
Ultimately it comes down to an individual's preference as to which type of degree program is preferred. Both offer advantages and disadvantages, but one sure thing is that no matter which is selected, furthering one's education is a choice that will pay off in the years ahead.
---
Related: